A suburb known for its pubs, vintage shopping and galleries, Surry Hills is also a foodie hub for all hours of the day, and Surry Hills cafes span everything from polished caffeine havens to unique Korean and Japanese takes on the classic breakfast and brunch fare.
These are the best cafes in Surry Hills.
Bills
Crown Street
On any list of Sydney's best cafes, you can't really skip bills. A staple on the Sydney brunch scene, from the chef that basically invented brunch in Sydney, bills' ricotta hotcakes are the stuff of legend. The original Crown Street location moved up the road and has a refreshed look and feel that involves honey-coloured walls, jewel tones, and rattan chairs, but the hotcakes are still there, as are the sweet corn fritters and silky scrambled eggs.
Paramount Coffee Project
Commonwealth Street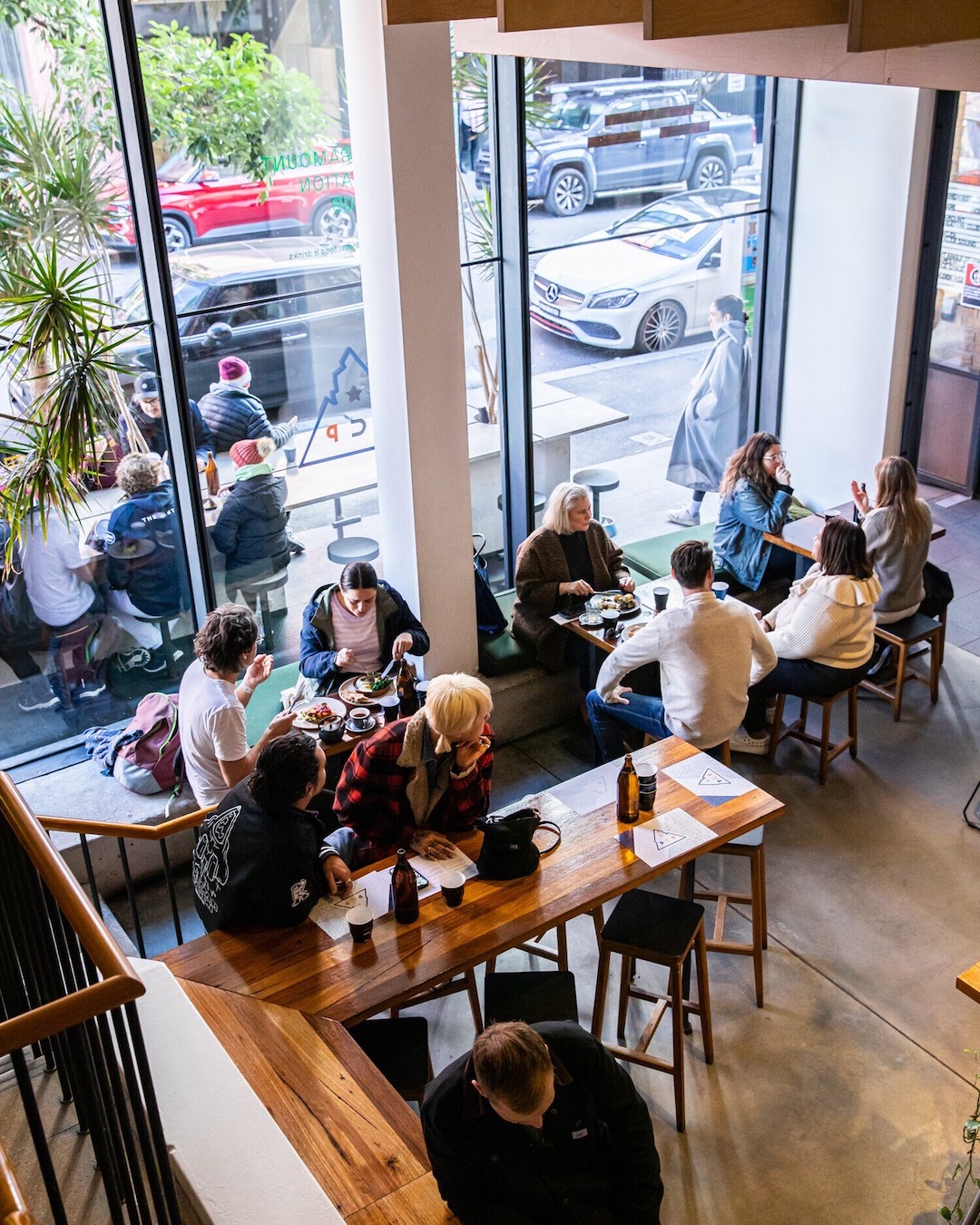 You'll find Paramount Coffee Project in one of Surry Hills' most beautiful buildings. As well as PCP, the stunning Art Deco Paramount House building is home to a boutique hotel, AP Bread and a stylish fitness centre on its rooftop, an underground cinema, and one of the most beautiful co-working spaces we've ever laid eyes on. There's more than just coffee on the menu (like baked eggs, fried chicken waffles, loaded avocado on rye bread), but maintaining the integrity of the humble bean as delivered from local and international roasters is the main game at this Surry Hills cafe.
Single O
Reservoir Street
Sydney's cafe scene today wouldn't be what it is today were it not for the pioneers at Single O and their pint-sized Surry Hills cafe which has been serving the good stuff since 2003. These days, the cafe has undergone a full design refurb by Luchetti Krelle, and there's a self-serve batch brew bar, a menu of tasty breakfast classics (with loads of plant-based options), and a few more seats to sit and enjoy your brunch.
Beau
Reservoir Street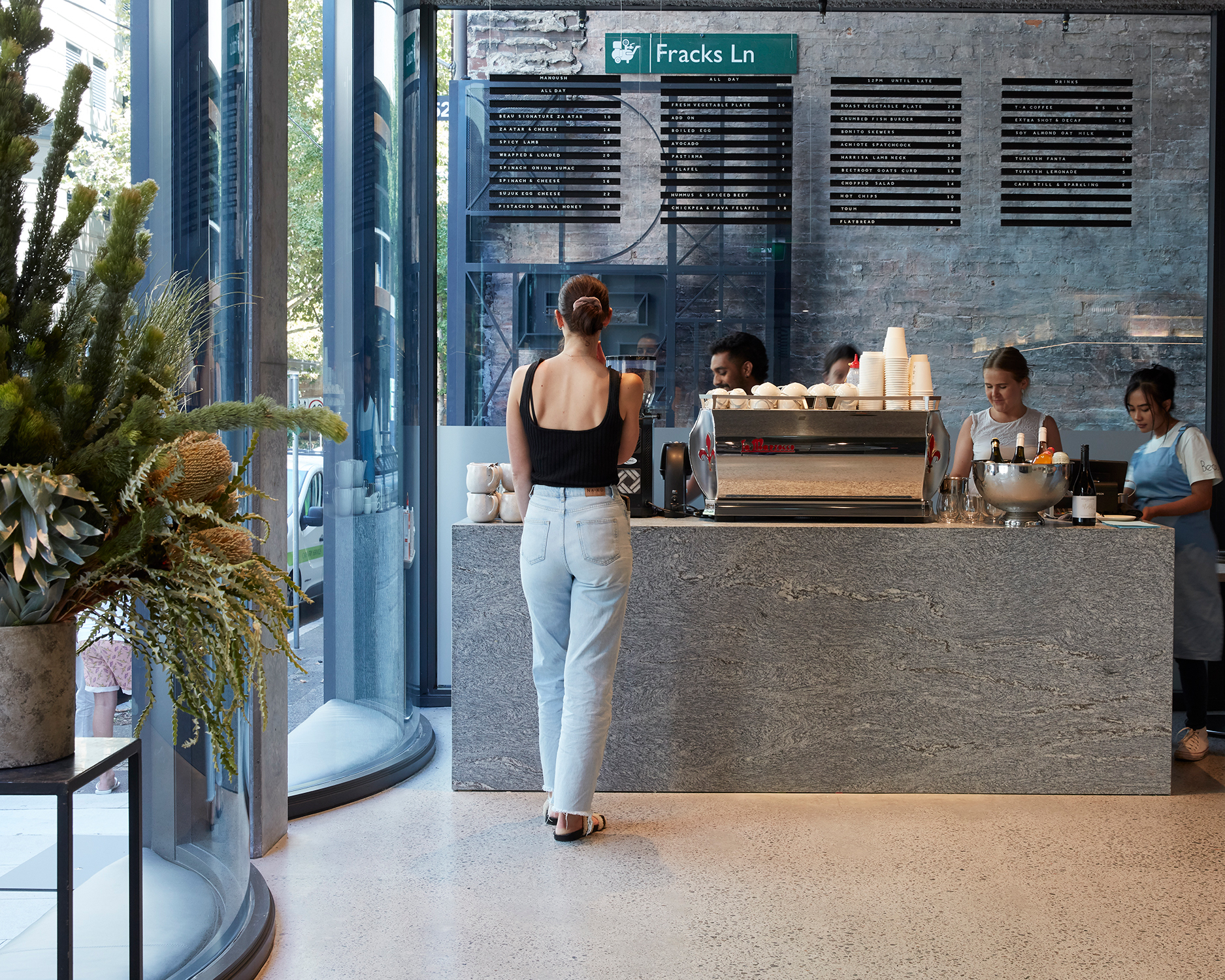 Beau is a sleek two-part Surry Hills cafe and restaurant by the NOMAD team. Hidden down a laneway, Beau & Dough is the bakery-cafe side of the venue where you can start the day with coffee and oiled-up za'atar-sprinkled manoush alongside abundant breakfast boards with tomato, cucumber, pickles, labneh, sheep's milk feta, olives, and broken eggs. Come midday, the lunch menu includes kofta wraps, spiced chicken shawarma, and a vegetable plate of fried cauliflower with zhug and tahini, roast pumpkin and baba, silverbeet and muhammara.
SOUL Deli
Riley Street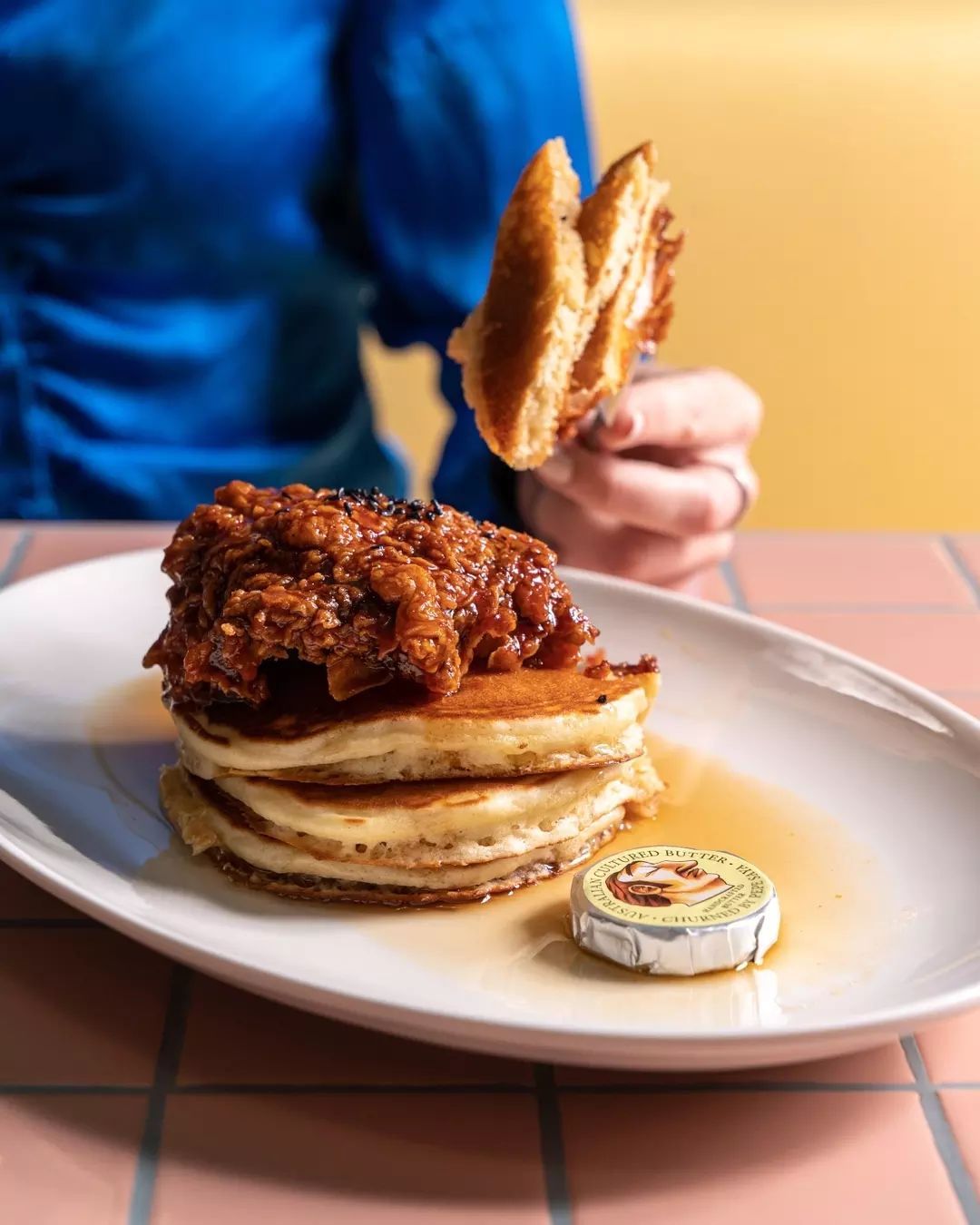 SOUL Deli is the sibling restaurant to Surry Hills' contemporary Korean restaurant SOUL Dining, paying homage to the local Korean community with an intriguing edit of shoppable gourmet small goods and works by Korean-Australian artists alongside a menu of breakfast classics served up with a Korean edge. The house hotcakes come topped with Korean fried chicken (KFC) and the cheesy omelette is served with Korean "caviar" (salty cod roe) and your choice of rice or sourdough.
Reuben Hills
Albion Street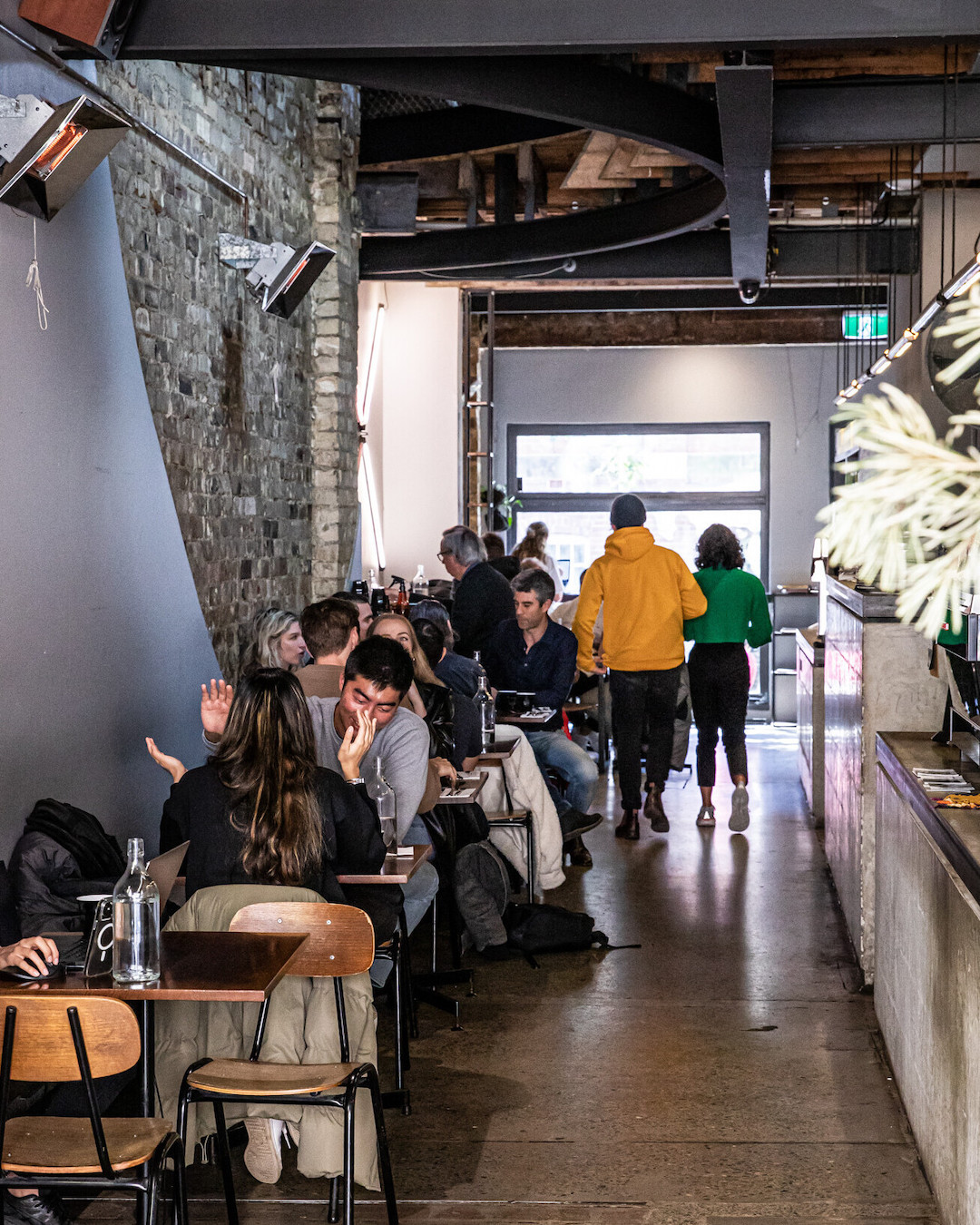 A well-known roastery, Reuben Hills has a sprawling Surry Hills cafe where the breakfast and brunch menu certainly holds a candle to the calibre of coffee. Drawing inspiration from the team's coffee-sourcing trips around the world, you can chow down on fried egg tostadas with LP's chorizo, ricotta pancakes with seasonal fruit, a fried chicken basket with slaw and pickles, and a "Not Reuben" with salted Wagyu manchego and horseradish mayo. To drink, give the almond honey cold brew a go.
Good Chemistry
Foy Lane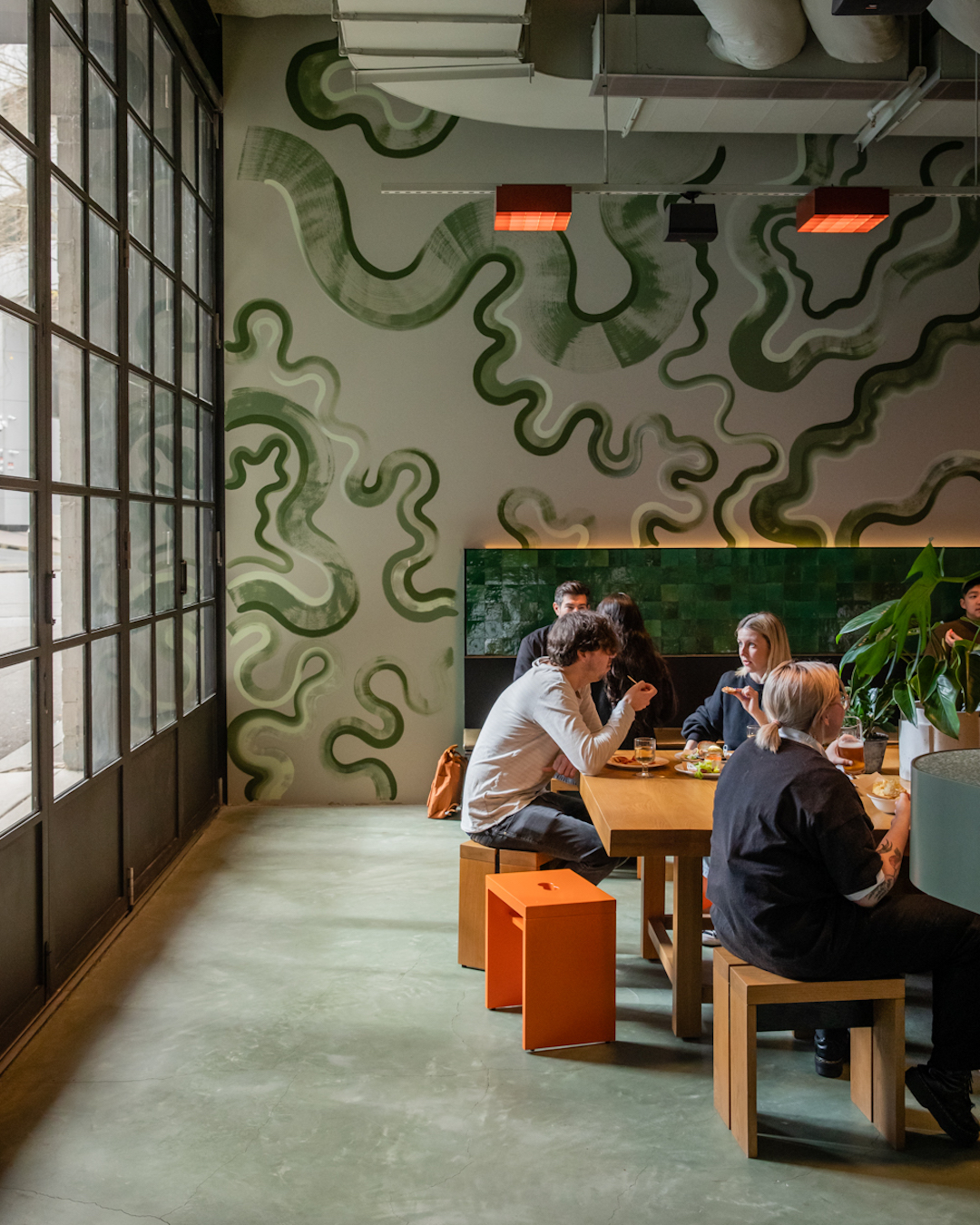 A super cool laneway spot tucked under the Ace Hotel, Good Chemistry is another small Surry Hills cafe that packs a punch. Pair a coffee with a pastry or pick from the small but satisfying menu that includes a breakfast burrito, cheesy toasties and granola with zippy passionfruit curd. There's also a produce market to check out on Saturdays, plus rotating art adorning the walls for the Ace Artist in Residency program (and she even becomes a wine bar in the evening).
Shuk Bakery
Crown Street
It's hard to beat shakshuka as a breakfast dish, and this Surry Hills cafe specialises in it. Shuk Bakery is a Middle Eastern/Mediterranean cafe that's a spin-off from the Bondi icon and inside the flash Maloney's Grocer, with the menu packed with flavour across dishes like fried eggs with truffle mushroom pate and feta on za'atar flatbread, chicken shawarma salad, and the aforementioned shakshuka with capsicum, tomato, onion, eggs and olives with sourdough for dipping.
Tento
Hill Street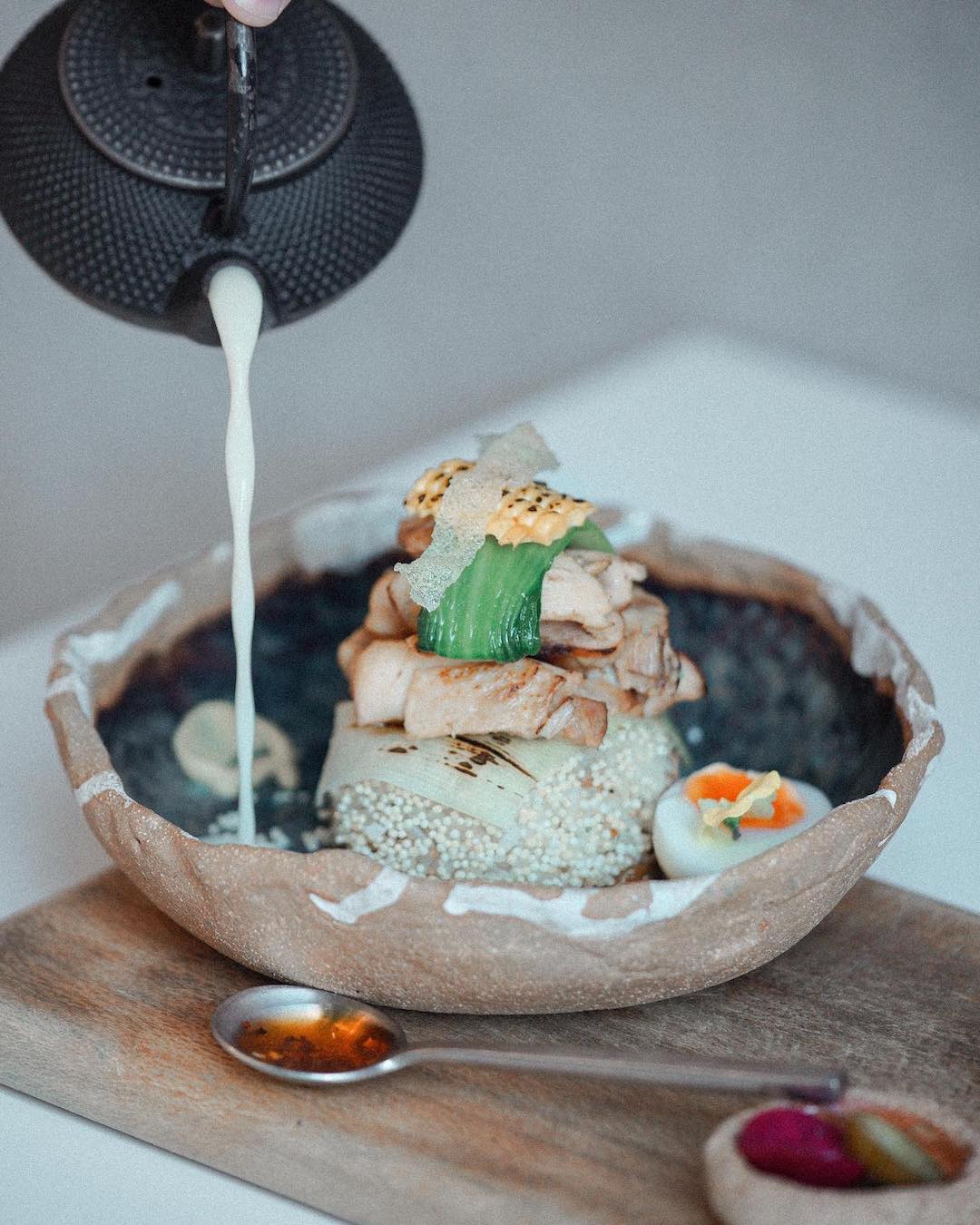 If the groovy tunes and jam-packed tables on the deck don't draw you in to Tento, the smell of frying chicken, brewing coffee, and vibrant matcha sure will. This Japanese-influenced Surry Hills cafe does a delicious all-day menu of hearty ochazuke with salmon or mixed seafood, fluffy white bread sandos filled with fried chicken, eggplant, or lobster croquette, steaming bowls of house-made tonkotsu ramen, and elegant sashimi platters. It's not your usual cafe fare, but it's damn good.
Checking out the area? These are the best restaurants in Surry Hills.
Image credit: Good Chemistry (Nikki To), Paramount Coffee Project, Beau, SOUL Deli, Good Chemistry (Nikki To), Tento