Sydney's 2023 summer of cultural rejuvenation is sure to be a tonic for anyone whose party battery is running on red after a manic festive season. January's artistic highlight is, of course, Sydney Festival, while two weeks of Lunar New Year celebrations will bring hope, prosperity, and joyous community feasts with plenty of pop-ups, exhibitions and parties in between.
Check out the best things to do in Sydney this week, this month, and beyond.
Keep scrolling for:​
Stargazing Dinner
BLAQ Restaurant, Blackheath | Tuesday 31 January, 7pm–10:30pm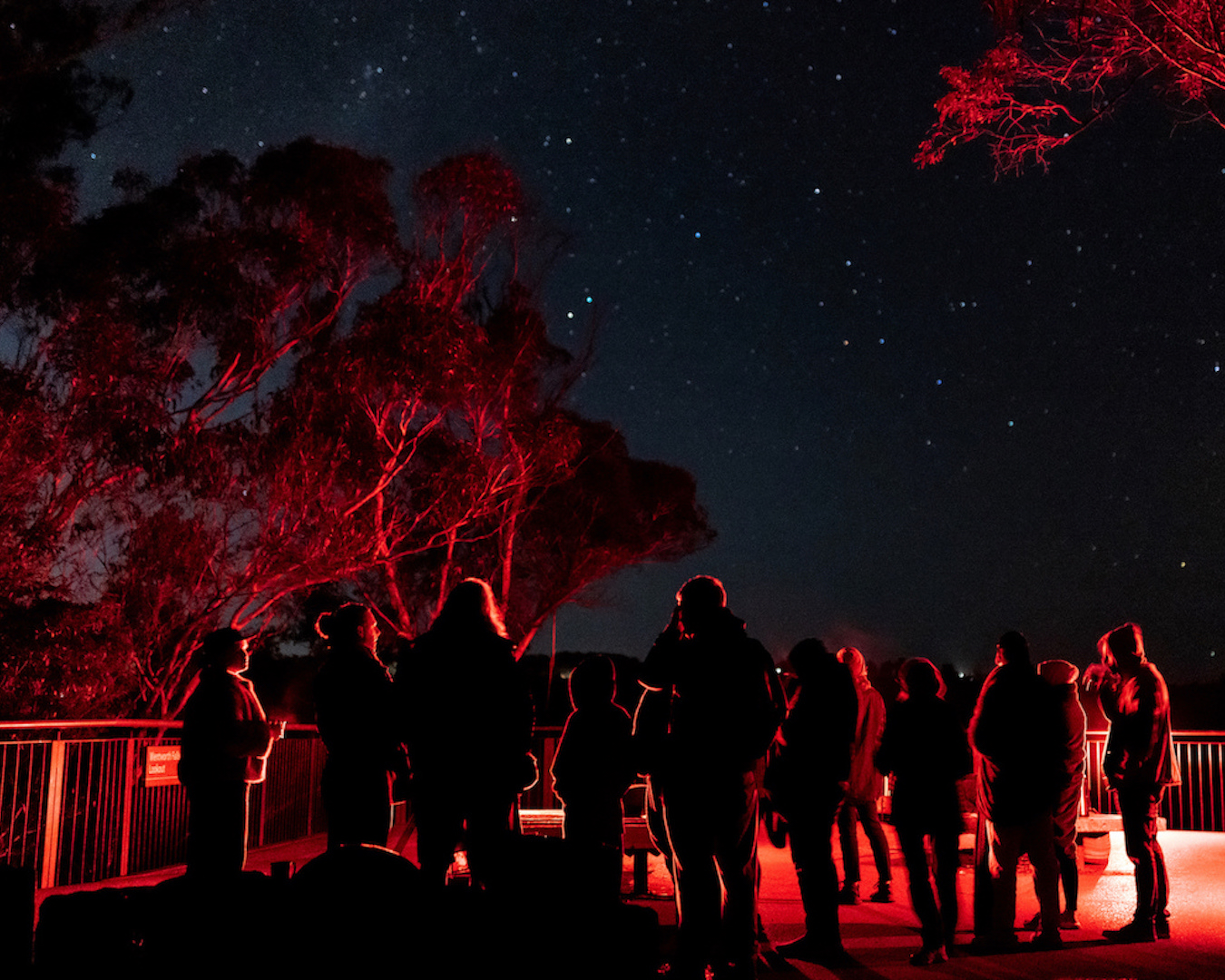 Get celestial with Blue Mountains Stargazing's latest curated evening. You'll hit gorgeous hotel Kyah's restaurant, BLAQ, for an astronomical cocktail on arrival followed by a three-course meal by talented chef Mate Herceg. Keep your fingers crossed for clear skies, as the evening will include a naked-eye stargazing tour and professional-grade telescope experience guided by a local astrophysicist to catch glimpses of the rings of Saturn, the moons of Jupiter, and the Orion nebula. Bookings are $160pp (or $80 for children) and can be made here.
Sydney Lunar Festival
Around Sydney | Till Sunday 5 February
According to the Lunar calendar, 2023 is predicted to be a year of hope. And if Sydney's packed calendar of Lunar New Year celebrations is anything to go by, we've certainly got a lot to look forward to. Sydney Lunar Streets in Haymarket will kick off the festivities with a joyful sunset street party with live entertainment and every snack imaginable before the renowned dragon boat races sluice through the waters of Cockle Bay Wharf. Community groups will share traditional performances and contemporary acts for the Lunar spectacular show (4 February) at Centennial Hall, and there are loads of art pieces, workshops, and pop-ups to explore. Check out all the free and ticketed events for the Sydney Lunar Festival.
Disney At The Grounds
The Grounds of Alexandria | Till 30 April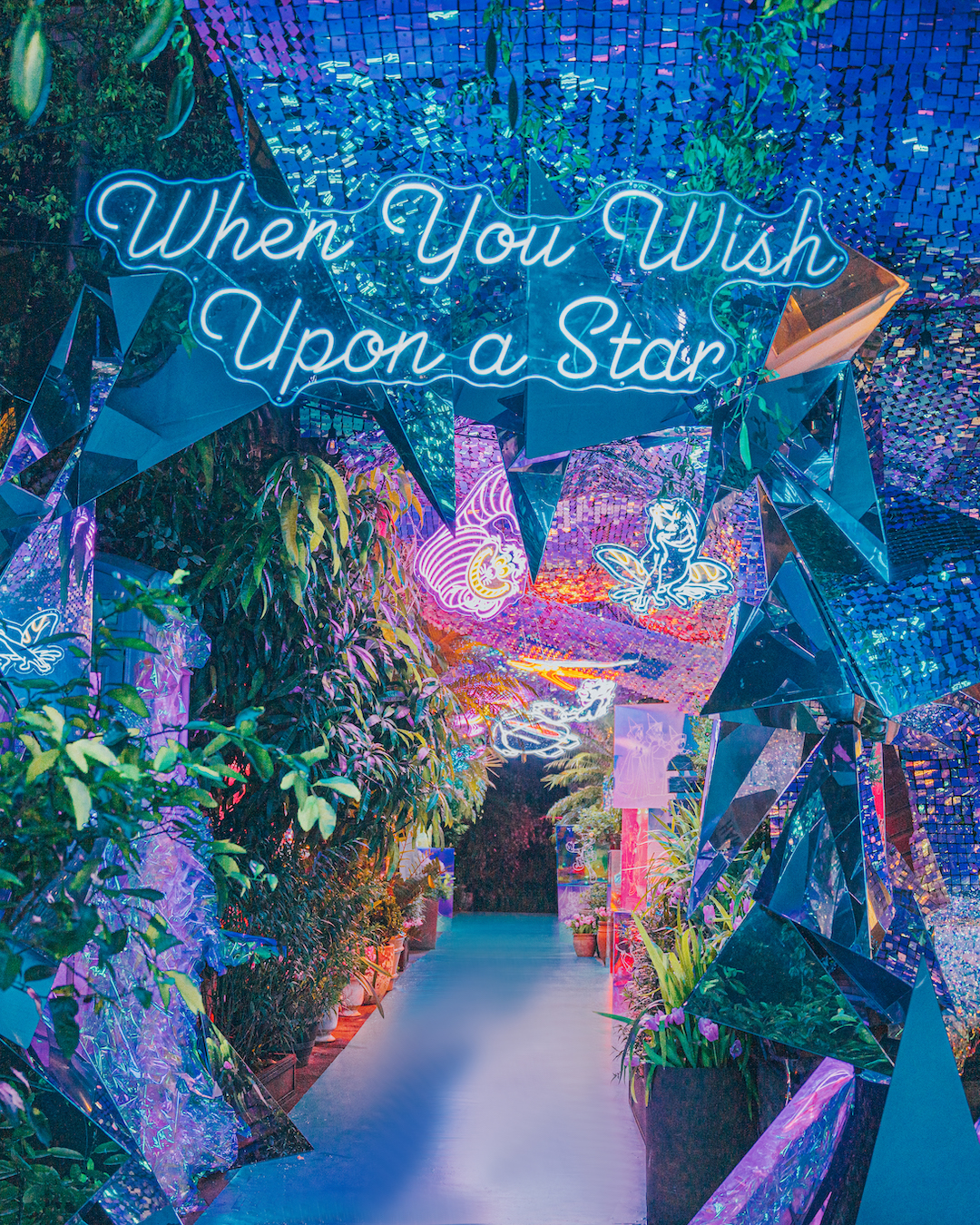 Celebrate 100 years of Disney magic with The Grounds' latest magical walk-through pop-up. Disney at The Grounds will see the huge site's laneways decked out with montages, photo opportunities, art pieces and large-scale installations sharing the rich legacy of storytelling that Disney has fostered since 1923. You do have to be visiting The Grounds venues The Cafe (open 7am–4pm) or The Potting Shed (open 11:30am–late), or attending a function to visit the activation, and you can enjoy Disney-themed treats like an iridescent lime zest sponge filled with caramelised pineapple and topped with white chocolate​​​​​​​​ ganache and vanilla buttercream.​​​​​​​​ Read more about the pop-up and plan a visit here.
WORD MADE FLESH
Carriageworks | Till Saturday 26 February
Paul Yore creates a new world on a foundation of queer experience in WORD MADE FLESH. In an almost overpowering cacophony of found objects, pulsing neon lighting, sculpture, collage, painting, and video, the stirring multidisciplinary artist explores the interaction of religious and artistic histories with queer identity, pop culture, and neo-liberal capitalism. The outcome is an immersive installation on an architectural scale that celebrates the fluidity of identity and sexuality, while juggling political contradictions. You can visit this alternate reality kaleidoscope for free throughout the Sydney Festival and beyond.
Year Of The Rabbit With Lotus
All Lotus Venues | Till Saturday 5 February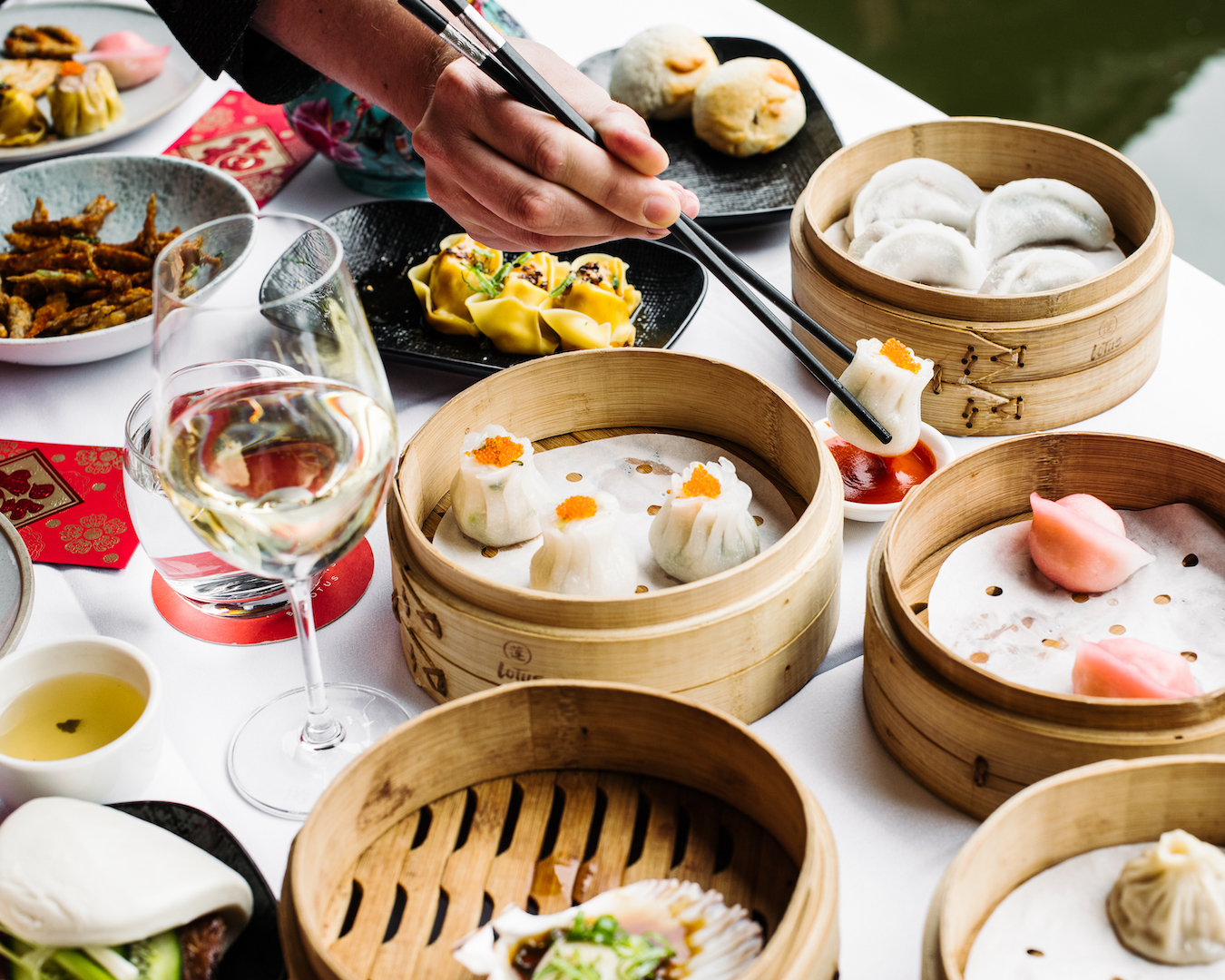 For those celebrating the Lunar New Year, it is a time to honour ancestors and come together with family to celebrate the abundance of life, including the great cultural definer: food. Lotus Dining Group is adding to the 15 days of feasting and celebrations with specialised dishes to recognise the holiday and the Year of the Rabbit. All seven of their Sydney venus will serve up a delightful rabbit-shaped dumpling packed with texture and flavour led by mud crab, prawn and ginger. Other new dishes and special banquets will appear on the menus of select Lotus venues, and you'll also be able to watch lion dancing while you dine at Lotus Barangaroo, Lotus The Galeries, or The Gardens by Lotus. Find menus and pricing here.
Westpac OpenAir Cinema
Mrs Macquaries Point | Till Tuesday 21 February
Favourite summertime pop-up Westpac OpenAir is returning in 2023 with a packed season of must-see films, launching with Steven Spielberg's coming-of-age drama The Fablemans on Sunday 8 January. This year, chef Mike McEnearney will be bringing an elevated menu of fish and chips, burgers, wraps and salads to the pop-up for general admission diners, with premium dining upgrades offering full table service available alongside a cocktail bar and DJ tunes. Films on the lineup include Tar starring Cate Blanchett, She Said with Carey Mulligan, and Don't Worry Darling. Tickets are on sale from $36 here.
Van Gogh Alive
Entertainment Quarter | Till Sunday 26 February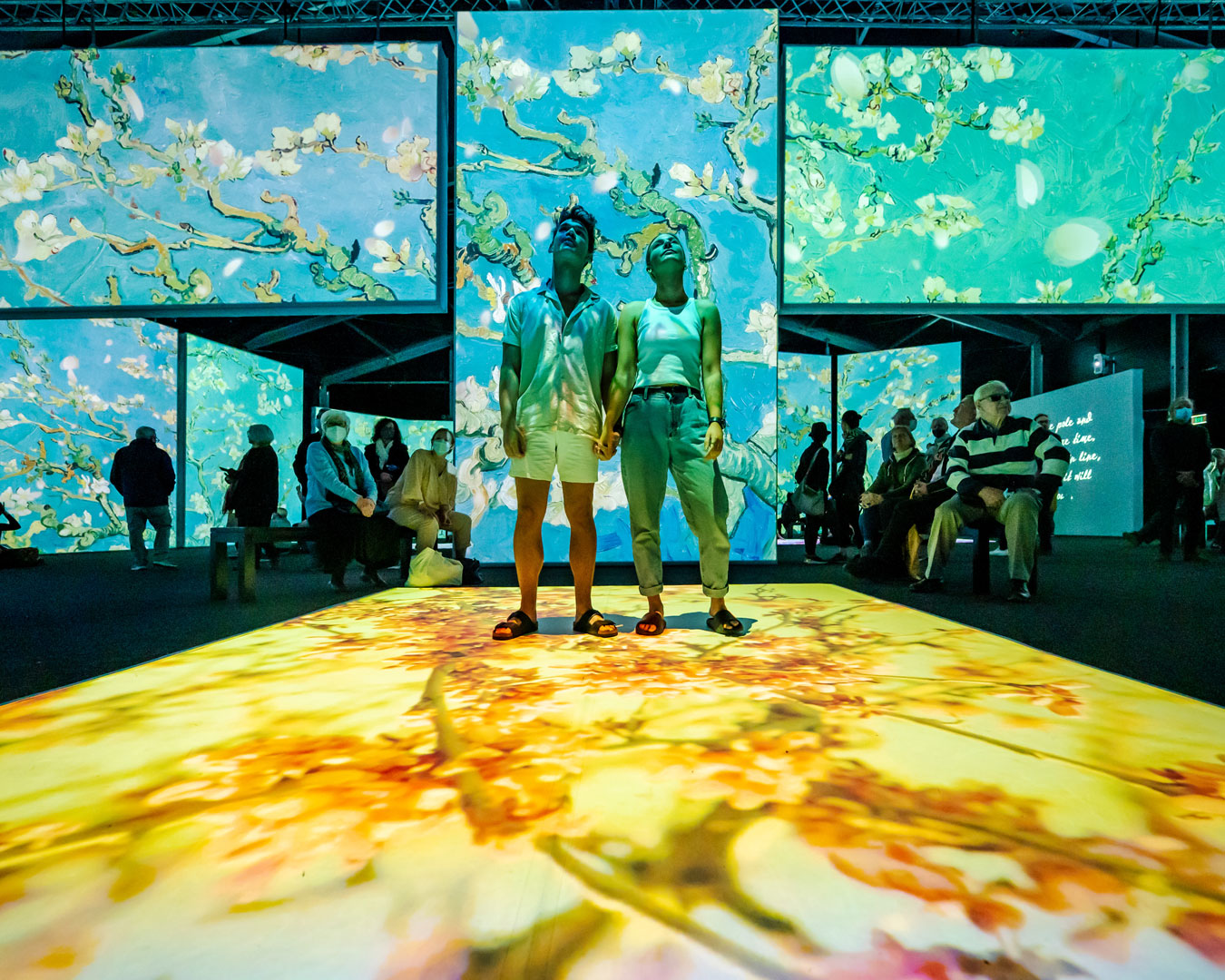 Van Gogh Alive made a huge splash when it debuted in Sydney in 2020. An immersive exhibition where Gogh's seminal swirls, stars, sunflowers, snowflakes and moonshine drift and dance across walls, just as you imagine the painter would have seen them. If you missed it last time, you have the op to catch a new and improved version of Van Gogh Alive in all its swirly, moving glory, with this year's version housed in a purpose-built venue that offers extra rooms and experiences to the original installation. The multi-sensory exhibition features some 3,000 images beamed across walls, floors, ceilings, and more. The projections move in time to music and specifically designed scents fill each space—it's an experience of timeless artwork akin to diving into Van Gogh's paintings. Learn more and grab tickets from $39 here.
Casa Aperol At The Promenade, Bondi Beach
Bondi Promenade, Bondi Beach | Till Friday 31 March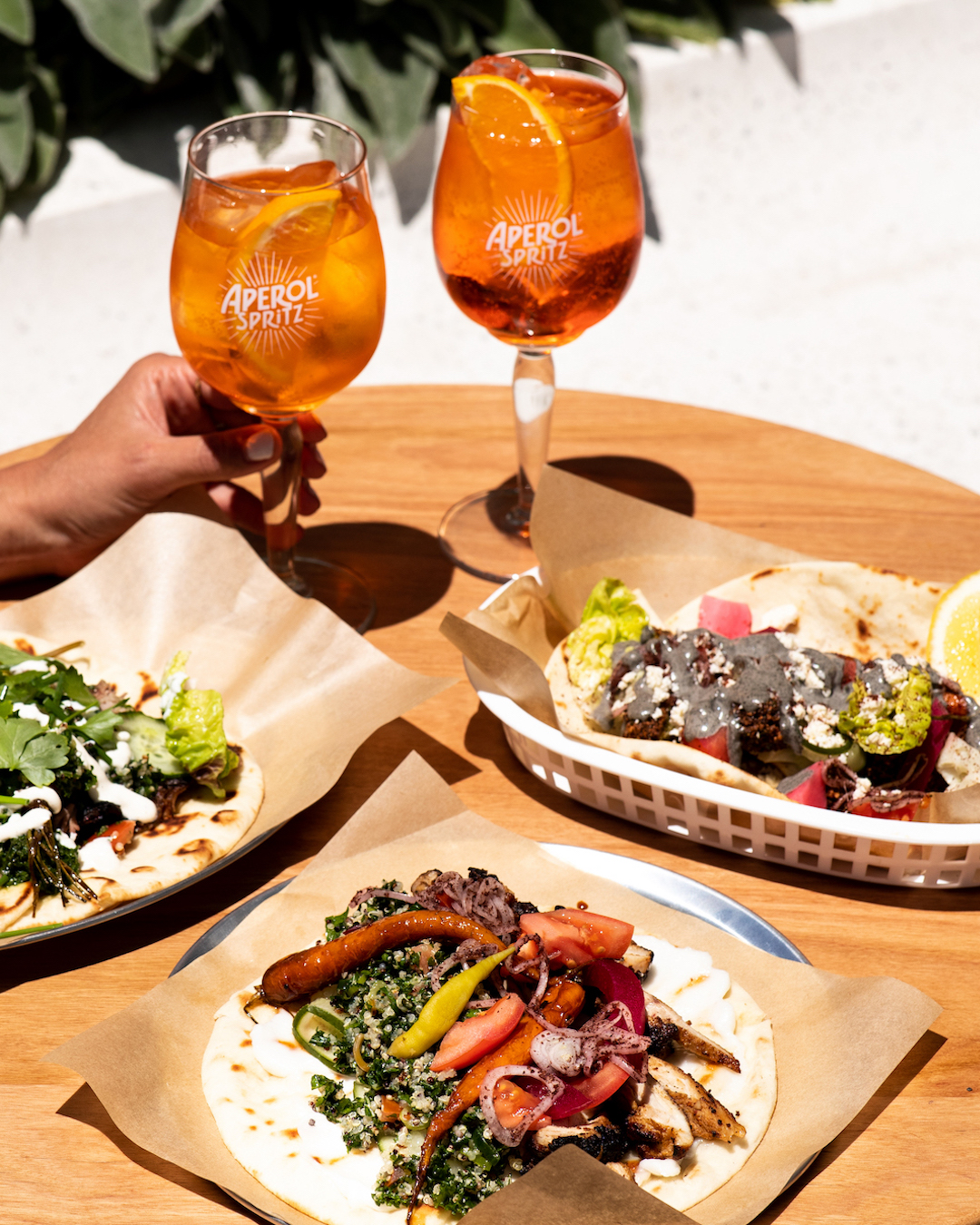 Casa Aperol is back and this time it's bringing good vibes every day, all summer long. This year's iteration is the result of Aperol and House Made Hospitality (founders of Hinchcliff House) coming together to create an immersive summer pop-up experience that will transport you straight to the Amalfi Coast. Taking over the Promenade at Bondi Beach right out the front of the Pav, the Mediterranean oasis is the ultimate hang for you and your pals to sip a refreshing spritz at, while blissing out to live beats from a range of acts. Head over here for all the details.
Sunset Sessions
Cockatoo Island | Saturdays 5pm–8pm Till 1 April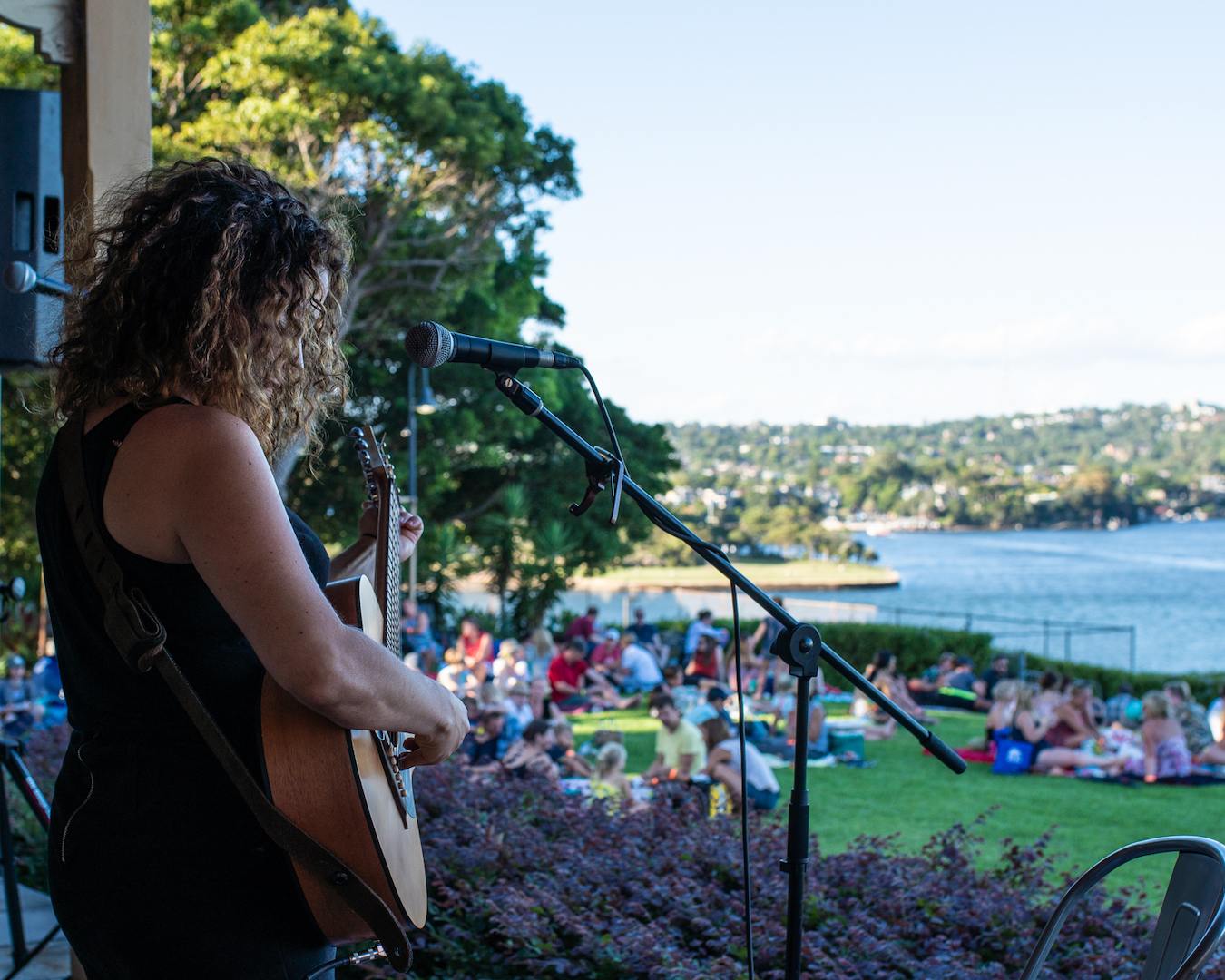 Stunning historic site Cockatoo Island is hosting a weekly live music series on its gorgeous elevated Biloela Lawn, providing the vibes for some stunning summer sunsets. The picnic-style gigs welcome Aussie musicians from a wide range of genres and include First Nations and LGBTQIA+ talent—you can see the weekly lineup here. Grazing boxes can be pre-ordered with ticket purchases, and the bar will be serving drinks and snacks. Learn more and book tickets for $35pp here.
Art Gallery Cinema: Badlands
Art Gallery Of NSW | Till Sunday 2 April
AGNSW's Art Gallery Cinema is back for 2023, presenting a program of rebellious films from around the world taking inspiration from our new exhibition Outlaw. The film series, called Badlands, explores cinema's outlaw zones, celebrating unruly characters, boundary riders and rule breakers (both on- and off-screen). The lineup, curated by AGNSW curator of film Ruby Arrowsmith-Todd, includes Yojimbo (1961, Japan), Bonnie and Clyde (1967, US), and martial arts films Dragon Inn (1967, Taiwan), The 36th chamber of Shaolin (1978, Hong Kong), and Echo 8 (2022, Australia)—Australia's first female-led martial arts film.
Badlands will take place on Wednesdays and Sundays in the South Building's Domain Theatre—tickets are free and can be reserved here, and an allocation of door tickets will be available for each session. See the full program here.
Hubris & Humiliation
The Wharf Theatre | Till Thursday 4 March
While Jane Austen's stirring tales of love and yearning lead the base narrative of Hubris & Humiliation, this cackling stage comedy's etiquette is more reminiscent of Kath & Kim than the Bennets and Darcys. Sydney Theatre replaces Austen's sweeping country estates with the pumping queer scene of Sydney, where country Queensland boy Elliott has been sent to source a wealthy husband and rebuild the family fortune after his mother had a costly run-in with an online scammer. Following instructions from his Kirribilli mansion-owning uncle and his sister who snuck along on the mission, Elliot navigates family, obligation, and love while whisking through a rainbow mile of madcap adventures that take him to Berlin and back again. Grab tickets from $54 to see this fresh take.
Siteworks 2022: From A Deep Valley At Bundanon
Bundanon Museum | Till Sunday 12 March
Collaborations between 25 artists and 10 researchers will address climate change, critical thinking, First Nations knowledge, technology, and creative digital spaces in Siteworks 2022: From a Deep Valley at Bundanon. This will be presented as a major exhibition at Bundanon Art Gallery and a program of outdoor installations, performances, workshops, and digital artworks throughout the site's 1,000 hectares of bush and parkland that overlooks the Shoalhaven River. Expect mixed mediums and ideas incorporating natural materials like oyster shells and algae, artist walk-and-talks, outdoor songs, and rituals all paying homage to the earth. Program tickets will be available from late October, but you can see what else is on at Bundanon here.
Moonlight Cinema
Belvedere Amphitheatre, Centennial Park | Till 26 March
Pack the picnic rug for a night under the stars catching your fave flicks, or a new release. Moonlight Cinema is back for another year (and, yep, still dog-friendly), with the option to BYO all your food and drinks (booze included), or pick up some snacks from the pop-ups on site. As well as massive must-see releases like Babylon and Avatar: The Way of Water, there's 'A Week of Romance' running 8–15 February for Valentine's Day (or Galentine's), plus Aussie favourites under the stars including The Castle and Muriel's Wedding, thanks to Oz Lotto's Big Aussie Fun screenings. Check out the full February and March program and book your tickets from $22 here.
Australian Geographic: Our Country
ICC Sydney Exhibition Centre | From Saturday 19 November
Marvel at a multi-sensory showcase of Australia's vast wilderness at this immersive cinematic experience. Our Country brings together natural history filmmakers alongside the stewardship of Elders, celebrated Indigenous musicians, and creative technologists to explore the natural landscapes and forces of Australia. Their work is displayed on over 40 screens up to six metres tall, with a powerful 360-degree soundscape for complete immersion, and will tour globally when its Sydney stint wraps up. Tickets to Our Country are $34.90 for adults, and are available here.
Sunset Cinema North Sydney
North Sydney Oval | Till Saturday 1 April
Sunset Cinema is back for its tenth year, making the most of our long, warm summer evenings. This season's screenings include recent creations like the fantastically unreal yet touching sci-fi Everything Everywhere, All at Once, the less-than-ideal dining experience of The Menu, and the Whitney Houston biopic, I Wanna Dance With Somebody. There are also classic rom-coms for date night like Something About Mary, which pair perfectly with a BYO picnic basket and a tipple from the on-site bar. Nab your tickets, pack a blanket, and settle in for movie night.
Unpopular
Powerhouse Museum | From Thursday 27 October
If the words Beastie Boys and Nirvana still get your head bopping, head over to the Powerhouse Museum for a major throwback to the 90s with its upcoming exhibition, Unpopular. Sifting through the goldmine of music promoter, record company founder, and entrepreneur Stephen "Pav" Pavlovic's archive, the exhibition takes you on a rockin' trip through the behind-the-scenes of alternative music. Feast your eyes (and ears) on footage of live performances, unpublished music demos, and original art pieces including new drops by artist and filmmaker Julian Klincewicz and artist Lillian O'Neil. Kurt Cobain fans will even get to see the legend's very own Martin guitar. But wait—there's more. Fancy yourself an artist yourself? Try your hand at the music photography masterclass with Sophie Howarth and analogue art workshops headed by designers Ben Brown and Paul Curtis. For the full program, head over here.
MCA Sydney International Art Series—Do Ho Suh
Museum Of Contemporary Art | From Friday 4 November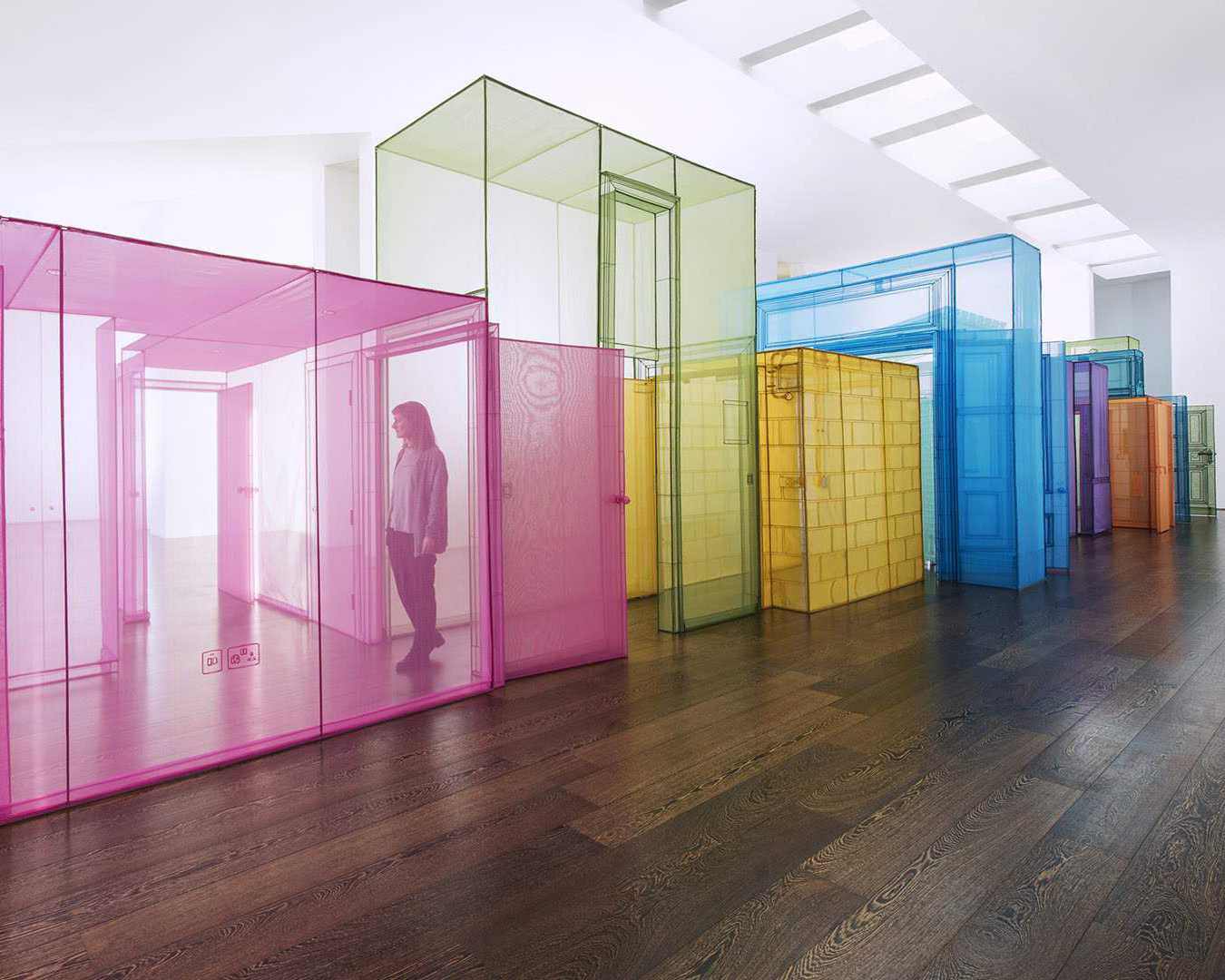 Internationally acclaimed South Korean-born and London-based artist Do Ho Suh is celebrating his first large-scale solo exhibition in the Southern Hemisphere at the Museum of Contemporary Art. The renowned artist's survey spans three decades of his work, which typically explores complex relationships between the body, memory, and space through a wide range of mediums. Many of these artworks can be walked around, through, and within. Through these conceptions, notions of identity, belonging, and representations of home will be provocatively evoked and encourage personal introspection. Find more on the exhibition and artist here.
Zampatti Powerhouse
Powerhouse Museum Ultimo

| Till Sunday 11 June

Marvel at the work and professional ascension of Australia's longest-working fashion designer, Carla Zampatti. More than 100 pieces, including a host of garments from Zampatti's fashion archive, personal items from her estate, and pieces donated by well-known women reflect the life of a design legend who constantly produced and adapted an elegant aesthetic for more than 50 years. Among the decades of fashion moving from Zampatti's youthful zest in the '60s and '70s through to more recent, understated pieces, you'll find two audio and video installations. These feature the star in intimate conversations with friends, clients, and business leaders, as well as interviews with those who have strutted Zampatti's style around Australia. Entry to this fashion time capsule is free.
Sydney Observatory Nights
Sydney Observatory | Various Dates Until 22 June
Sydney Observatory is gearing up to bring the stars and sky to you. The city's star-studded venue has assembled a line-up of programs featuring renowned astronomers, live tunes, and shows by leading NSW producers. For more information, head over here.
The Picture Of Dorian Gray
Roslyn Packer Theatre | Friday 3 February–Saturday 18 February
Eryn Jean Norvill will again grace Sydney with her epic shape-shifting performance in this widely-adored contemporary production of The Picture of Dorian Gray. Sydney Theatre Company Artistic Director Kip Williams truly masters the melding of cinema and theatre (coining the 'cine-theatre' genre) to enable Norvill's career-defining portrayal of all 26 characters that appear in the Gothic tale. Live and pre-recorded audio visuals build a world around the metamorph as she and an immensely talented tech crew weave the audience and our modern-day struggles into Oscar Wilde's fable of beauty, projected perfection, and devil's deals. Secure your seats for the limited February run before this modern marvel heads out to conjure theatre magic on international stages.
Greek Summer Festival
Carss Bush Park, Carss Park | Sunday 12 February, 11am–9pm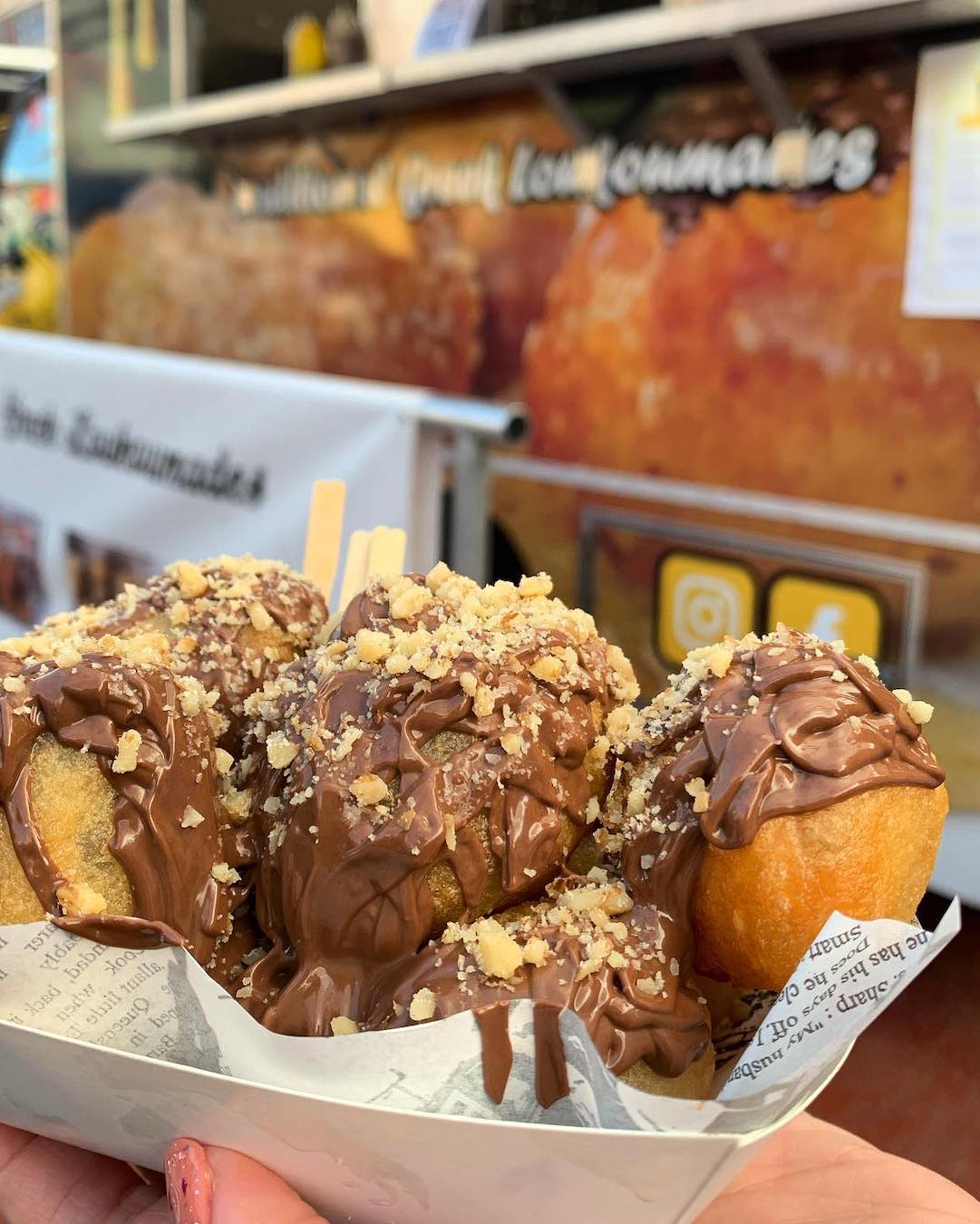 Immerse yourself in Greek culture (and, more importantly, flavours) at the annual Greek Summer Festival. Expect authentic entertainment including live bouzouki and instrumental shows, traditional dancing, and cooking demonstrations, including from noted Greek chef David Tsikeras who'll be tending to Australia's largest Greek barbecue. Hundreds of food stalls will be serving up the best and most beloved Greek eats including loukoumades, souvlaki and sheftalies, and Greek sweets like kouloria and creamy risogalo. There's more: there'll be donkey rides for kids and a massive fireworks display to traditional Greek music to round out the day's celebrations. Entry is completely free, and you can check out the full program here.
KPMG Australia Sail Grand Prix
Sydney Harbour | Saturday 18 and Sunday 19 February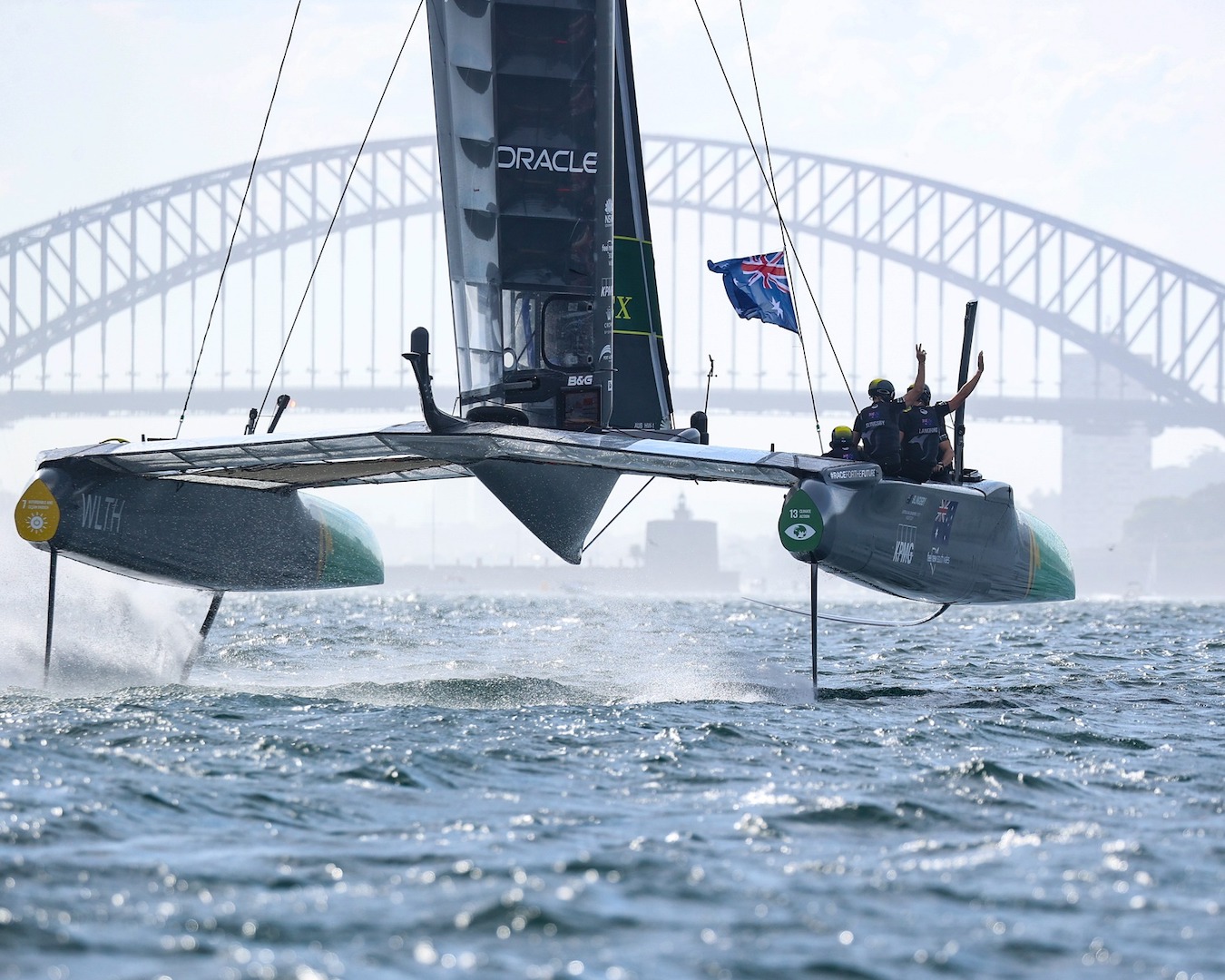 Don't miss the close-to-shore action of the ninth event of SailGP Season 3, which will see Team Australia, with Olympic medallist Tom Slingsby in the driver's seat, defend a significant lead over Switzerland, Canada, Denmark, France, Great Britain, New Zealand, Spain and the United States. The close-quarters racing around the harbour can be observed from a range of free and ticketed spectator spots on land and water, including the free SailGP Village in Barangaroo with a pop-up bar and DJs, Genesis Island (Shark Island) with gourmet picnic hampers and a premium open bar, or luxury yachts in the public exclusion zone. You can check out the range of ticketing options and get in on the action here.
Bell Shakespeare's Macbeth
Sydney Opera House | Saturday 25 February–Sunday 2 April
Australia's esteemed company dedicated to all things The Bard, Bell Shakespeare is tackling Macbeth in its signature style in 2023. This staging of the gripping tale of humanity, loyalty and murder features Logie award-winning Hazem Shammas in the title role with Jessica Tovey (The Miser, The Merchant of Venice) as the formidable Lady Macbeth. Tickets are available here from $45.
All About Women
Sydney Opera House | Saturday 11–Monday 13 March
Celebrate extraordinary thinkers, writers and artists while pondering vital questions about gender, equality and justice at All About Women's 11th program. Co-curated by Jamila Rizvi (she/her), Dr Amy Thunig (she/they), Jane Caro (she/her), and the Sydney Opera House Talks and Ideas team, led by Chip Rolley (he/him), the festival will honour women and girls who fight to be heard – from protesters in Iran, to pro-choicers in the US, to advocates everywhere who defend the silenced. The international lineup includes Jennette McCurdy, Chloe Hayden, Brooke Blurton and Grace Tame (among so many other notable names), and can be experienced in person at the Opera House, or by tuning into live streams. Check out the full program and ticketing options here.
Tina—

The Tina Turner Musical
Theatre Royal Sydney

| Thursday 4 May–Sunday 3 September 2023

Celebrate the queen of rock'n'roll in this musical extravaganza that's flying in direct from Broadway. It explores Turner's ongoing resilience in the face of inequalities tied to race, gender, and age, while displaying her talent in full force across her repertoire of hits. The Theatre Royal Sydney will be rocking to songs that have become ingrained in popular culture around the globe like 'Proud Mary', 'Nutbush City Limits', and 'What's Love Got to Do With It'. Tickets are available now for simply the best 2023 experience.
Mamma Mia

!
Sydney Lyric

| From May 2023

Here we go again! The poptastic musical smash Mamma Mia! is returning to Sydney stages in 2023. Dancing queens and super troupers have shimmied to the box office in droves around the globe to watch the cinematic tale play out live thanks to an Aussie creative team. In this re-staging of the 2017 production, we head back to the idyllic Greek island to watch the wedding, the father-finding mission, the mother-daughter bonding, and the 22 ABBA classics belted out to a glowing backdrop of '70s nostalgia. Tickets are on sale now, so get your money, money, money and book a seat.
Wicked
Sydney Lyric

| From August 2023

What is this feeling? It's the exhilarating news that Wicked is returning to our Emerald City. It's been almost two decades since the musical's Broadway premiere and ten years since the beloved witches Glenda and Elphaba belted out ballads as rivals and then friends in Australia, so gravity certainly isn't keeping fans down with this magic in the air. The production lands in the Lyric Theatre in August 2023, featuring musical staging by Wayne Cilento with original direction by Joe Mantello and production in Australia by John Frost for Crossroads Live. Join the waitlist for news and ticket offers.

For even more things to do in Sydney, head over here.

Image credit: Sydney Festival, Blue Mountains Stargazing, The Grounds of Alexandria, Lotus Dining Group (Alana Dimou), Cockatoo Island, Blue Mountains Stargazing, Yia Yia's Honey Balls, SailGP, Casa Aperol, Van Gogh Alive, MCA