To celebrate our 10th birthday here at Urban List, we're asking you to tell us your top 10 lists over on our Instagram—we asked and you delivered on where to find Sydney's best fish and chips.
Once a hard-to-find, exotic cuisine, Mexican food is having something of a resurgence in Sydney. Thanks to new spots rebelling against the Tex Mex, silly hats, and pastel colours vibe, authentic Mexican food that reflects the diversity and range of the culture is slowly creeping into our collective consciousness and onto our plates. That's also partly to do with the city's latest obsession with tequila's smoky older brother, mezcal, which you can find in increasing quantities in bars all over town.
This being said, it's kind of a truism that it's still hard to find the full scale and spectrum of Mexican cuisine here in Australia. Perhaps it's the lack of extensive migrant culture in our country or maybe the reluctance of travellers to visit the area based on overblown perceptions of danger. Even the sourcing of authentic Mexican ingredients is still something of a challenge. Whatever the reason, we tend to stick with what we know and what we know is not all the amazing flavour that Mexican food has to offer.
Our fascination and love of the simple Mexican style that we've become accustomed to is also partly down to the fact that it's really, really fun. There are few things better in life than having a margarita in one hand, a hot taco in the other, and a multicoloured sombrero on your head. That shouldn't change. However, you can still do Mexican well without stripping away the quality and that is precisely what the places below aim to do. Good food, good fun, in great establishments where the mezcal flows and the sauces are hot.
Without further ado—here's where to find the best Mexican in Sydney right now, according to you.
Maiz
NEWTOWN
@emlytrmn loves Maiz in Newtown because "Mexican for breakfast. What else is there to say?" Meanwhile, @bellanguyen01 says they've "broadened my eyes to what Mexican cuisine is".
Walking into Maiz feels like you're in a courtyard in Oaxaca or Puebla. It's a brand new Mexican joint that breaks away from the typical taco offerings to serve up Mexican brunch with a vision of linking authentic food to the Aussie culinary scene. Head chef and owner, Juan Carlos Negrete, is philosophically dedicated to this mission, describing food as "a language we use as family to express care to our close ones connecting generations, culture, and traditions. Every plate we create and serve is full of all of this." The passion is evident in their hand-pressed blue and white corn tortillas, their chilaquiles breakfast bowls, and their heavy use of prickly pear. Finally, the market stall has a permanent place and we can tell they are going to do exciting things with it.
Chula
Potts Point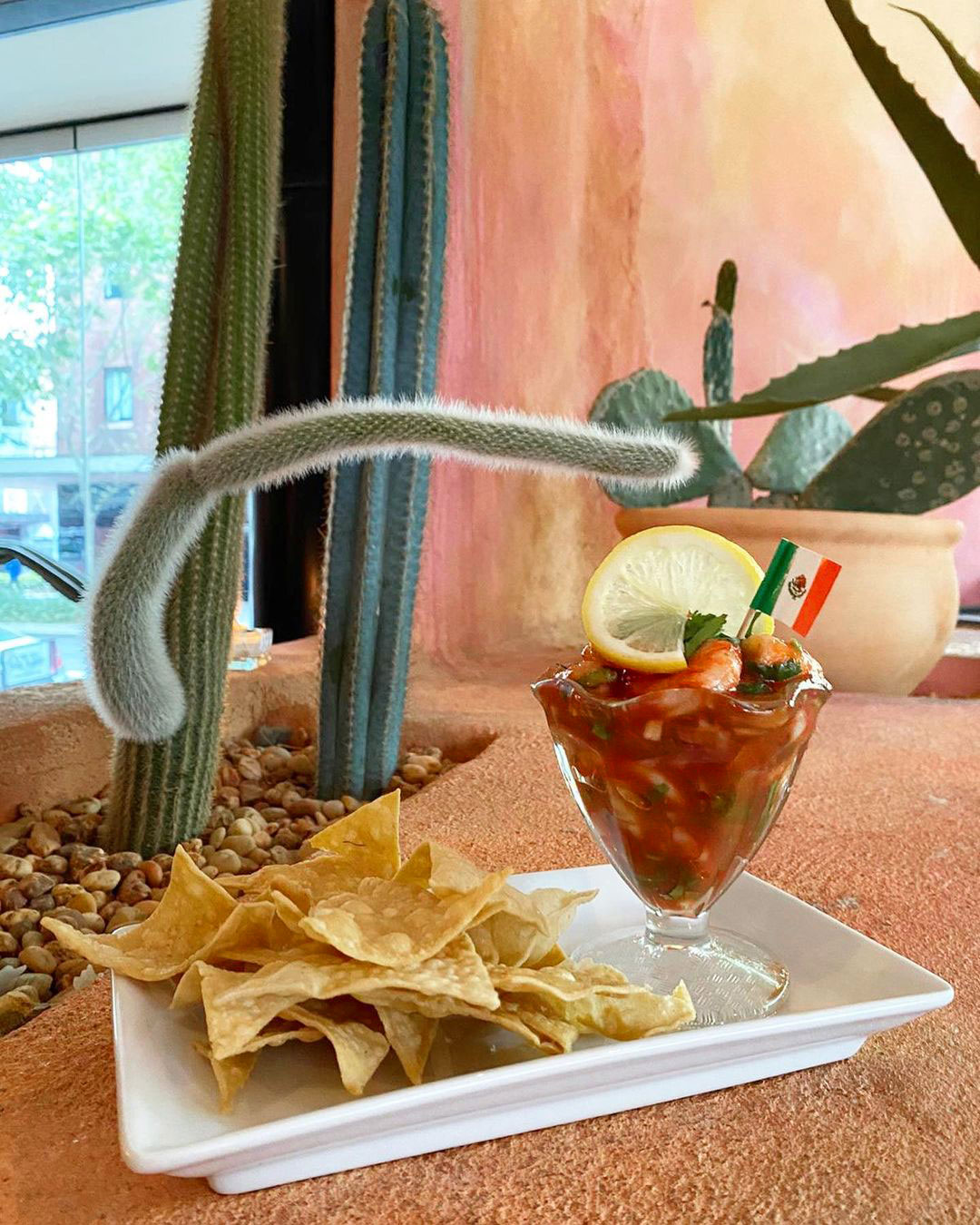 According to @morgsrag, Chula is one of Sydney's best Mexican joints—"no explanation needed, just need to try."
Rising from the ashes of Barrio Chino, husband and wife duo Peter Lew and Nicola Galloway have been bringing Mexican food to our shores since 2011. "There weren't really many options for Mexican food back then," Lew remembers. Each year they used to travel to Mexico and California and bring back ideas for exciting new ways to blow our minds. They don't make any claims to authenticity and put a modern spin on traditional dishes. "The whole thing is just about having fun with your friends," Lew explains. The bottomless brunch at Chula has become extremely popular in recent months and with ceviche tostadas, sope nopales, and four zingy tacos to choose from, it's not hard to see why.
Mejico
CBD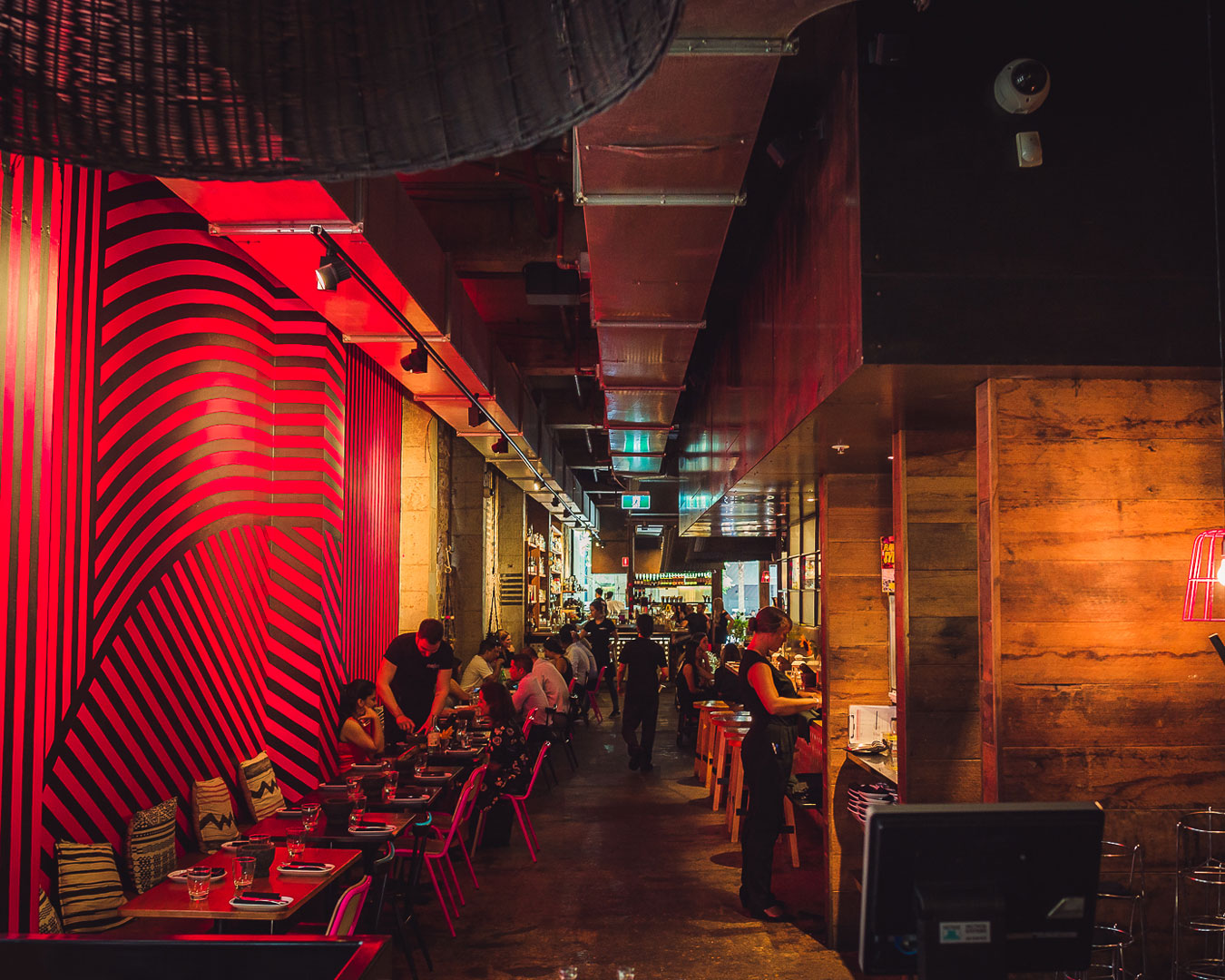 Mejico is @kels_pricey's top pick for Mexcian eats in Sydney.
Behind a sleek, glass-fronted exterior in the city hides a long corridor of Mexican-themed mayhem. Mejico is the brainchild of head chef Daniel Schai and entrepreneur and philanthropist Dr Sam Prince. Prince is the founder of the booming Zambrero chain but Mejico is a big step up from the fast-food experience and offers market-to-table street snacks and zesty mains in a lively setting. The best part of Mejico is the table service guacamole, which is made in front of you to taste, but the barramundi with pineapple salsa is also pretty exceptional. Finish with a margarita cheesecake and you'll be ready for a siesta.
La Farmacia
DARLINGHURST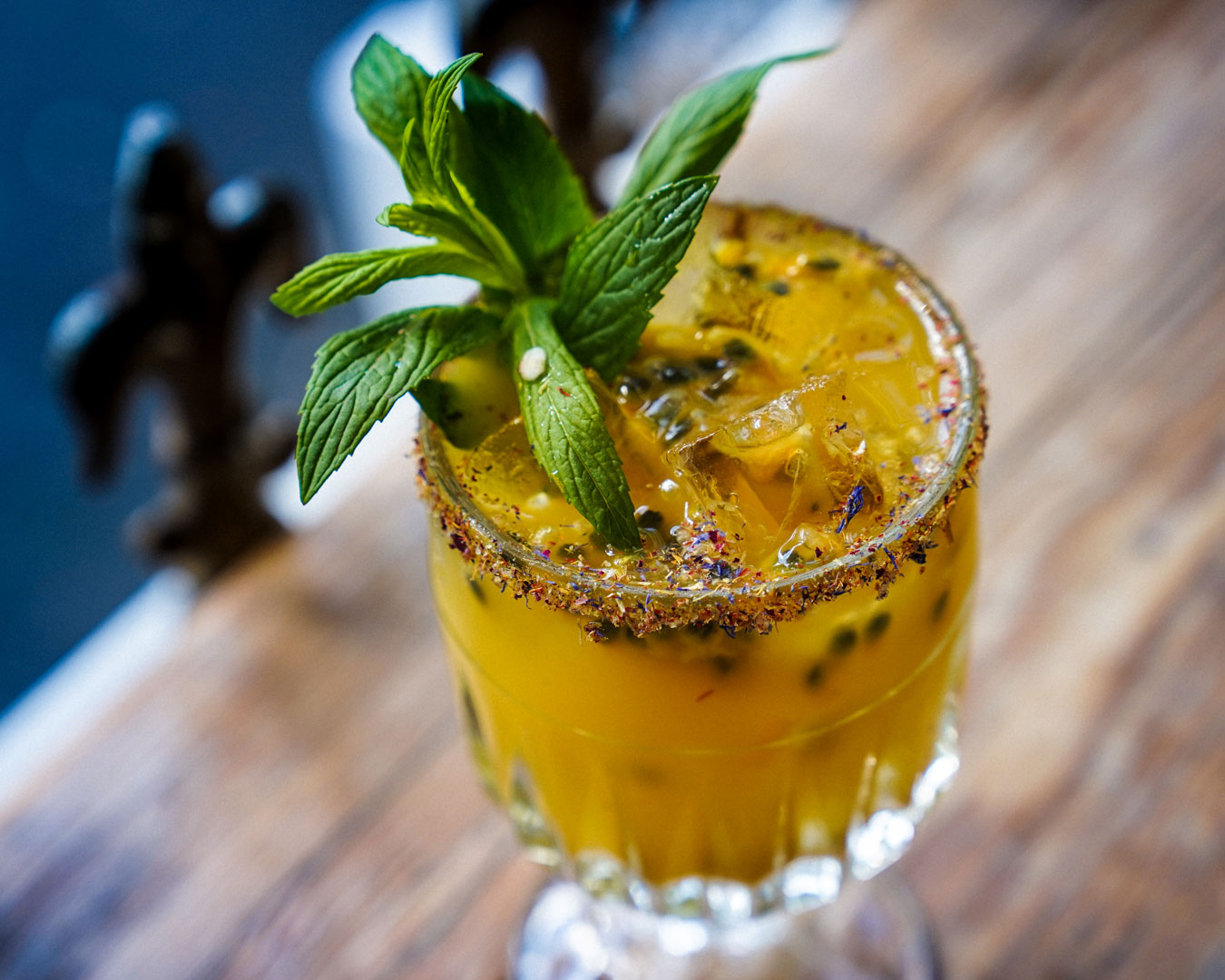 For @jack_weinert there is "no competition" when it comes to La Farmacia.
Step through the sandwich shop out front and into a hidden paradise of tacos and mezcal. La Farmacia is medicinal in the sense that it's unpretentious, non-garish Mexican the kind that you really would get on the streets of Guadalajara. "For us, it's about staying true to the methods and ingredients from that region," says co-owner Anthony MacFarlane. "This is the everyday food of our home country, where we live for bold, authentic and simple flavours."
Grab yourself a ready-to-go taco or simply build one to your taste and work your way through the 15 tequila or mezcal margaritas (with crushed cricket rims!) while vibing to the loud and proud Mexican hip-hop. It's a good time. La Farmacia also does a mean bottomless brunch, just FYI.
Vandal Taqueria
NEWTOWN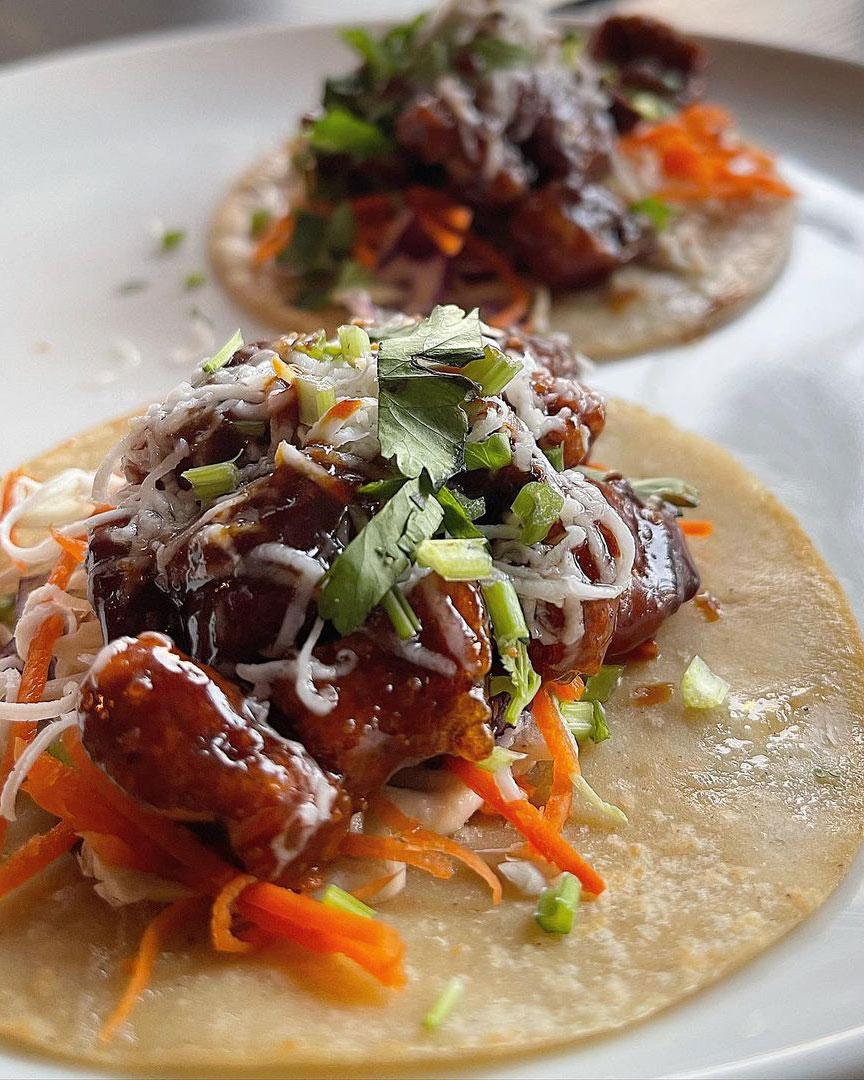 "Half my friends are hardcore carnivores and still this vegan spot is everyone's fave," says @heyheyhillary.
"Vandal is not Mexican," exec chef Peter Varvaressos explains to us. "It's more of an homage to the Latino food trucks of Los Angeles." His team are foodie pilgrims who make their way to the motherland often to seek out flavours they can lavish on us back home. The walls of Vandal are plastered in street art to capture that urban setting and they play with flavours in the style of those LA street vendors. By taking "the ideals of Mexican cuisine—freshness, spice, rich flavours—and mixing them with complimentary flavours and cooking techniques from their homeland," Vandal aims to create "magical, fun food." Oh, and it's all entirely vegan, but you couldn't tell by biting into it.
Esteban
CBD
Esteban is the top pick for @nick.lancaster57 and @aimeeb, who says "the prawn tacos are to die for".
Now we're into serious territory with the intimidating second adventure from the team behind Paddo's Tequila Mockingbird. This is date night stuff with the theatre of food being just as much a part of the meal as the dishes themselves. Dimly-lit, subterranean, and intimate, Esteban can get a little loud but the flavours here manage to really shout over the top of everything. It's unclear just how they manage to pack so much juicy deliciousness into every single bite but we assure you that you will be savouring each morsel like it's your last. Fair warning, the cocktails are on the fruiter side which makes them go down just a little bit too easy.
Muchacha
Narrabeen And Curl Curl
For @ellieball99, Muchacha is a stand out because they "smoke their own meats".
Over in the Northern Beaches (and100% worth the trip across the bridge if you're not local), Muchacha is a firm favourite and a bit of a best-kept secret up north. Following the Cali style approach to Mexican eats, Muchacha offers generation portions at friendly prices alongside and a suite of now-famous margaritas—but it's their focus on fresh local produce and sustainable and ethical meats that makes this spot extra special.
Fonda
Bondi and Surry Hills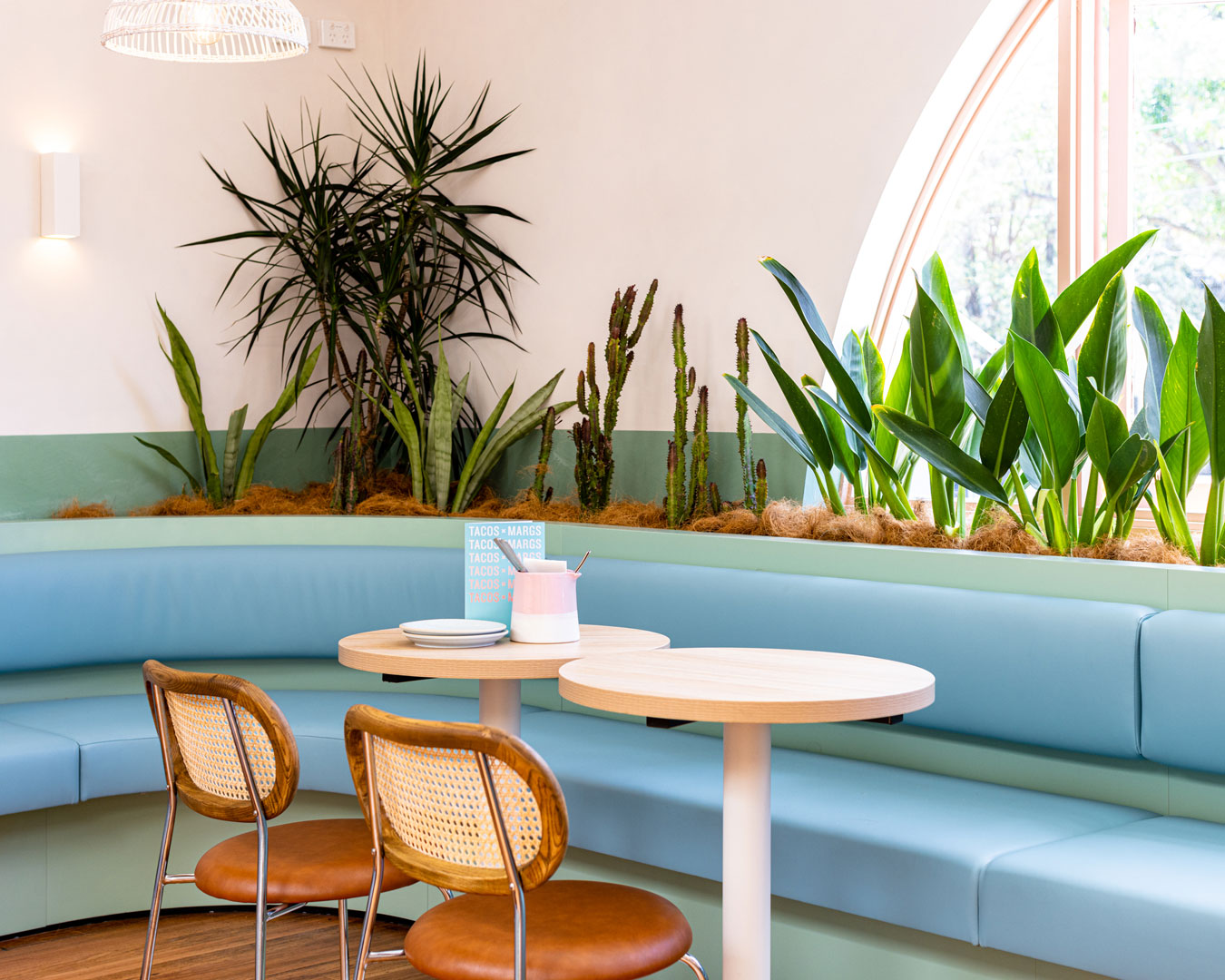 For @keelycrowe, Fonda hits the right notes with "the best atmosphere and amazing traditional Mexican".
An import from Melbourne, Fonda has been pouring margaritas near Bondi Beach for a few years now. In 2021, much to everyone's delight, the group opened a second location in Surry Hills. Here, it's about great chill vibes, fresh margs, and tacos, chargrilled quesadillas, burritos rolled with flour tortillas and Fonda's famous nachos with housemade guacamole and pico de gallo.
Baja Cantina
Glebe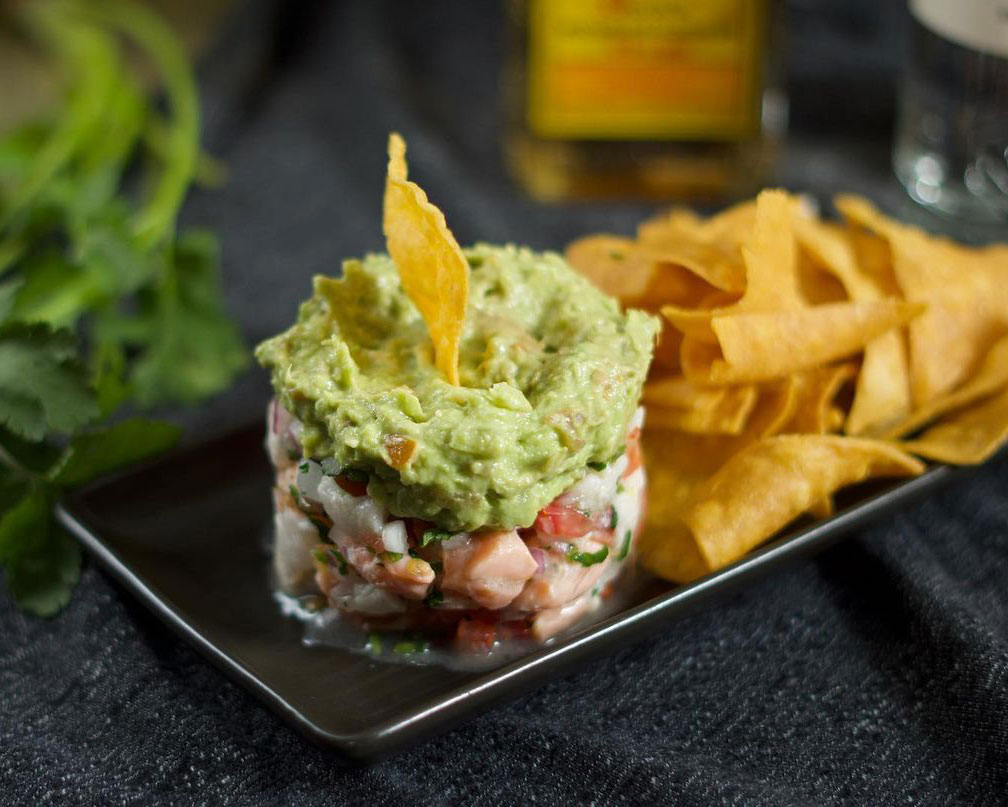 On Glebe Point Road, Baja Cantina is a top pick for @suzark_halstock.
Painted the perfect shade of tequila sunrise tangerine, Baja Cantina on Glebe Point Road is hard to miss. Inside it's a little kitsch, but if you're here for a bright and buzzing atmosphere, hefty burritos and Californian-style Mexican, icy cold jugs of sangria, and a long list of tequilas and mezcals to match, you've come to the right place. There's also a roomy beer garden—perfect for balmy summer nights.
Open Circus
Mosman
For @rebeccacherote, Open Circus is a winner for its "amazing tacos, GF churros, and margs by the jug."
Cafe by day, Mexican-inspired soul food restaurant by night—Open Circus in Mosman is double trouble and worthy of your time if it's fresh margaritas and tasty tacos you desire. The menu is 100% gluten-free, and the team makes just about everything in-house, using ultra-fresh seasonal produce. Expect handmade salsas and traditional Mexican cooking methods, and a clean and nutritious approach to Mexican.
More Of Sydney's Best Mexican Restaurants
Bad Hombres
Surry Hills and Bondi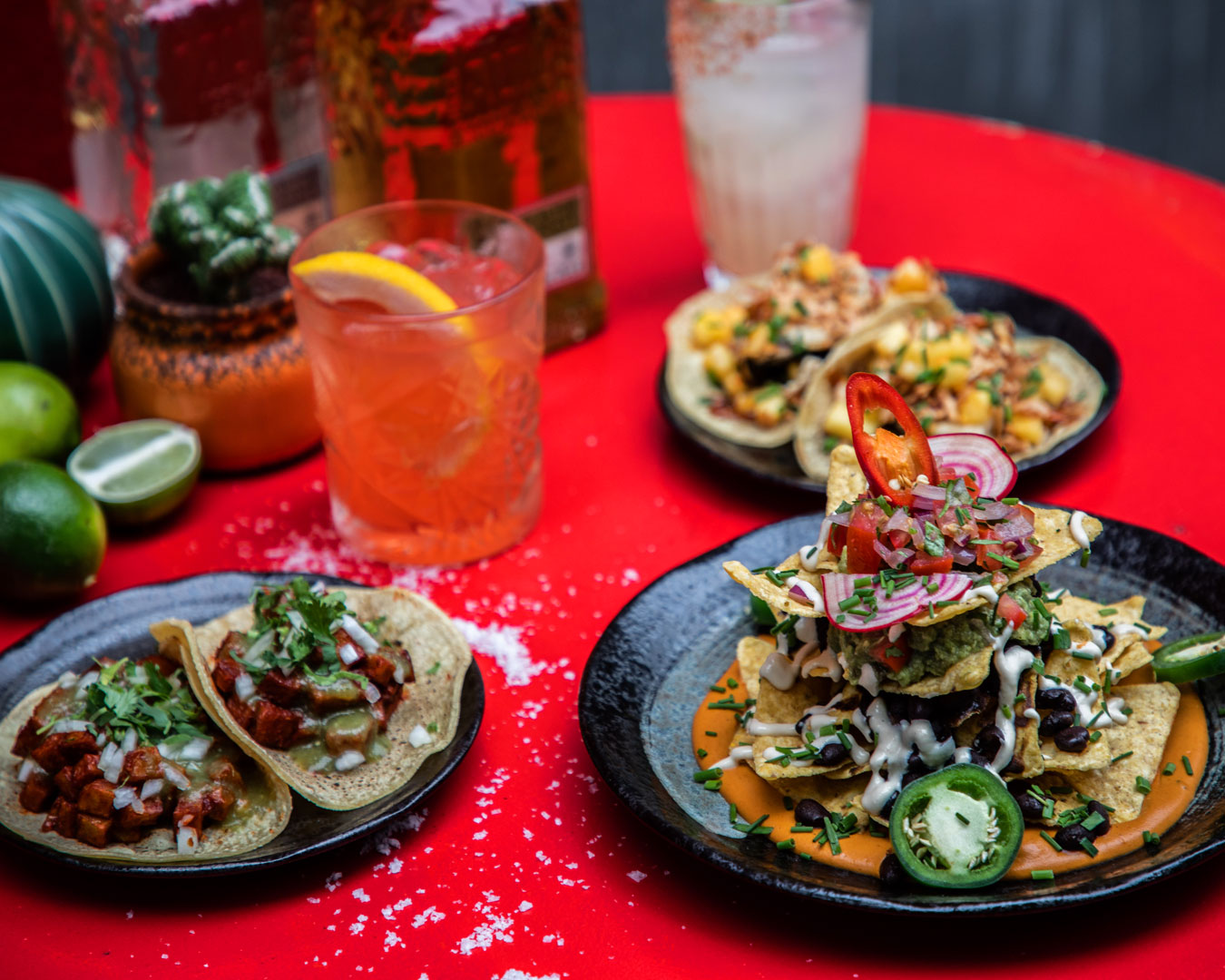 Vegan Mexican food is something of an anomaly given the cultures heavy fixation on meat as staple parts of the diet. That being said, there are a few places able to do it well and Bad Hombres is one of those. The team here have recently doubled their squat Surry Hills efforts by opening in another squat space in Bondi. The menus are the same and feature tapas-style snacks and larger share plates. The Baja jackfruit and miso eggplant tacos are particularly good and you should also explore their extensive natty wine list too.
Sonora
Potts Point
Hard to pick favourites amongst your children but Sonora may be the highest achiever in the Milpa Collective and Liber Osorio and Pablo Galindo's other three Mexican heavy-hitters, Carbon, Taqiza, and Calita (see below). They've roped in exec chef Juan Carlos of Three Blue Ducks fame to achieve a fine-dining Mexican experience that does away with all of the brash stereotypical branding and centres on the food itself. Their dinner menu features succulent BBQ chicken with mole blanco or slow-cooked Tasmanian octopus with native pepperberry. If you come for the weekend bottomless deal, expect a nonstop fiesta of wildly flavoursome wheat tacos washed down with endless margs.
Calita
Bondi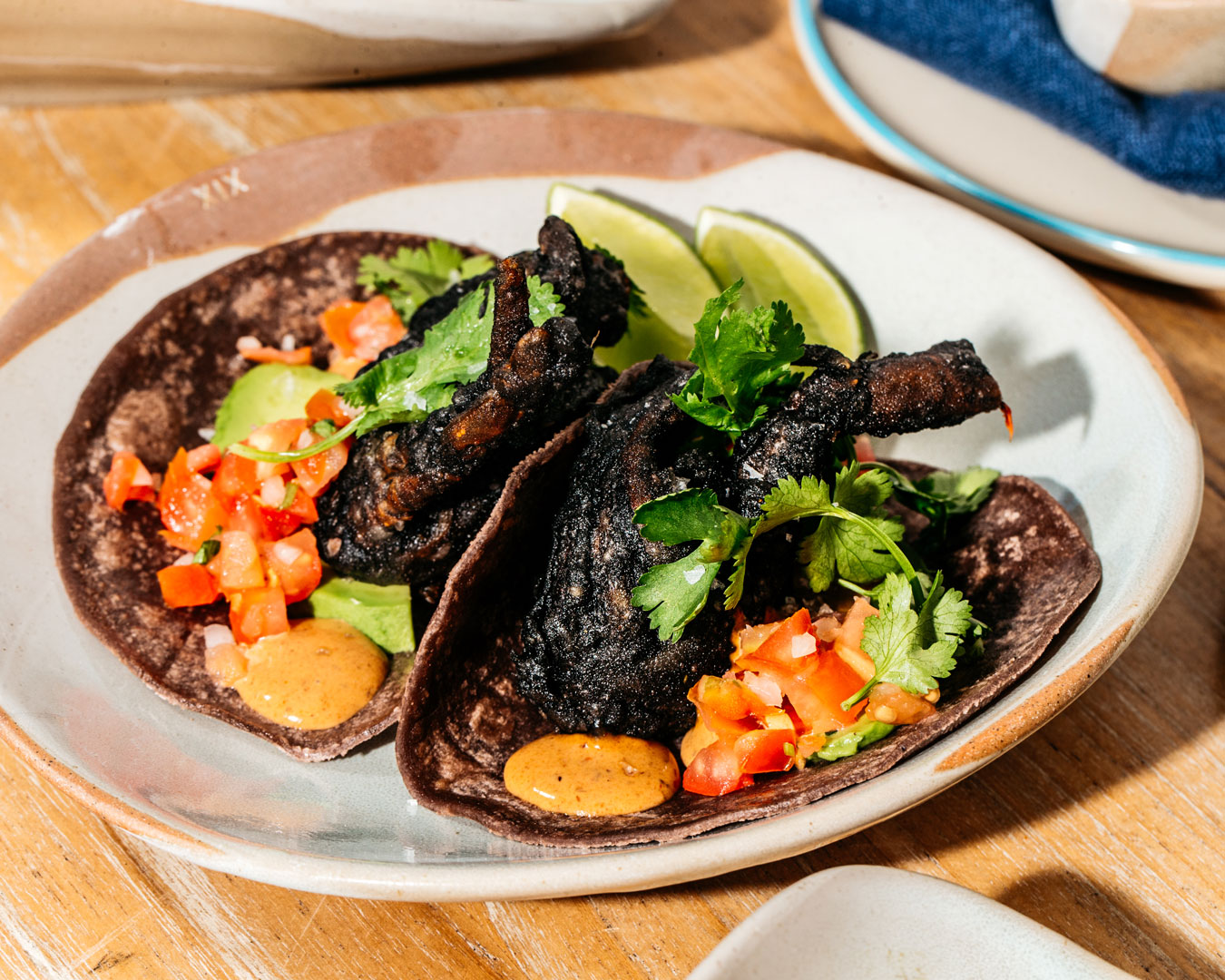 Calita does Mexican seafood at its best and in a location so good you wouldn't want to try it elsewhere. It's another Milpa Collective outpost to add to the ranks of the above Sonora and co but this one plays it a little differently by focusing on fresh, local seafood with a tropical spin. In their tiny, beachy bar they serve up a short but sweet menu of tacos and mains with the blue swimmer crab being a serious crowd pleaser along with the fiery chilli tiger prawns. They also offer an extensive range of sustainably sourced mezcal, which can be ordered neat or in one of their bespoke cocktails like their "Vuelve al a Dia"—a Mexican take on the post-session Bloody Mary.
For our edit of Sydney's absolute best restaurants right now, head over here.
Image credit: Bad Hombres,