While it's easy to assume that the CBD should be awash with great spots to sink a beer, clink a cocktail or wind down with a wine, it often proves a challenge to settle on a bar when you find yourself smack-bang in the middle of Sydney.
For everything from knockoffs to kick-ons, here are the best bars in Sydney's CBD.
Now Open: Arches On Market
Market Street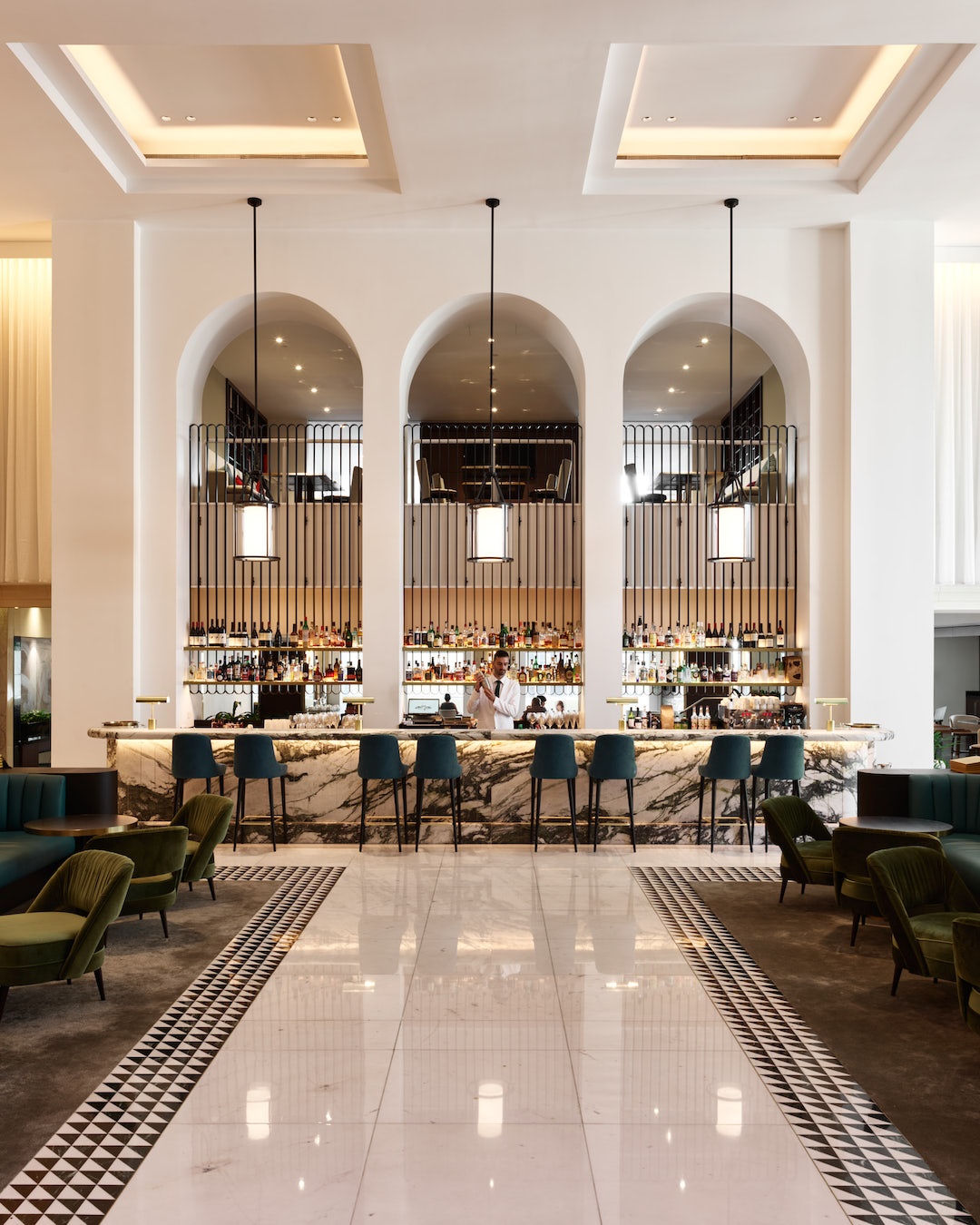 Found on level eight of Swissôtel Sydney in the heart of the city, Arches on Market is a spacious hotel bar bringing bucketloads of old-school charm, with a green marble bar, dangling glass pendants and velvet and leather booths inspired by the palm courts of the world's great hotels, and existing '30s architecture.
The cocktail menu offers refined, classic cocktails and signature drinks using modern techniques, with a house martini featuring house vermouth served directly from the freezer, and the wine list has an Australian focus, with well-known producers sitting alongside smaller names, with a selection of premium bottles available under Coravin.
Drinks are complemented by a bar snacks menu by executive chef John Giovanni Pugliano, with contemporary interpretations of retro staples like finger sandwiches, prawn cocktails, and a Wagyu cheeseburger.
Bar 83
Sydney Tower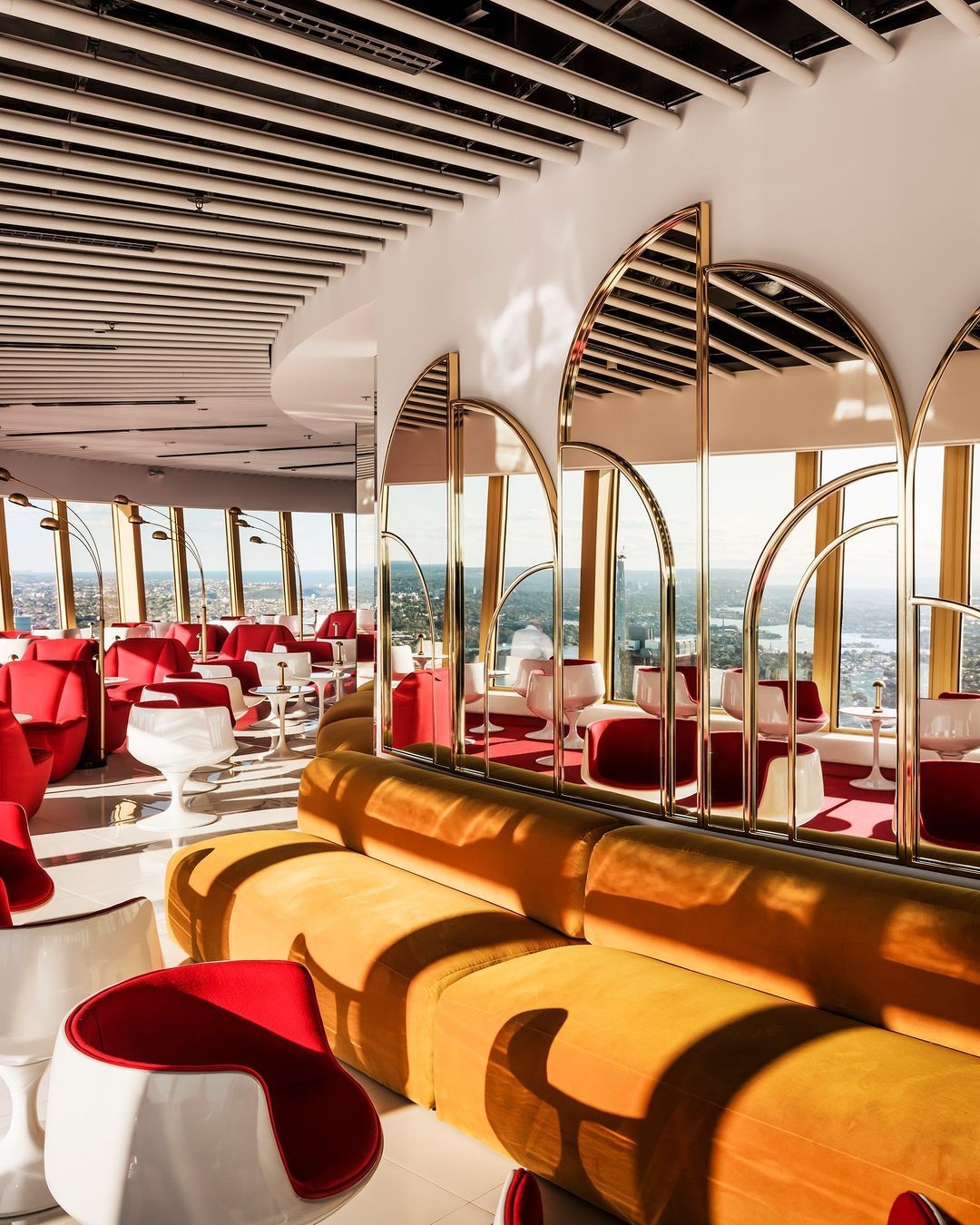 Sydney's highest bar—enough said? Bar 83 is a retro-futuristic dream 245 metres above the ground with an unmistakable red and white interior, 260-degree view of Sydney's surrounds, and cocktail and food menu that features Australian ingredients. Try the sunset-hued Aurora, with gin, rockmelon, vermouth, native bitters, lemon, salt and Peychaud's.
Employees Only
Barrack Street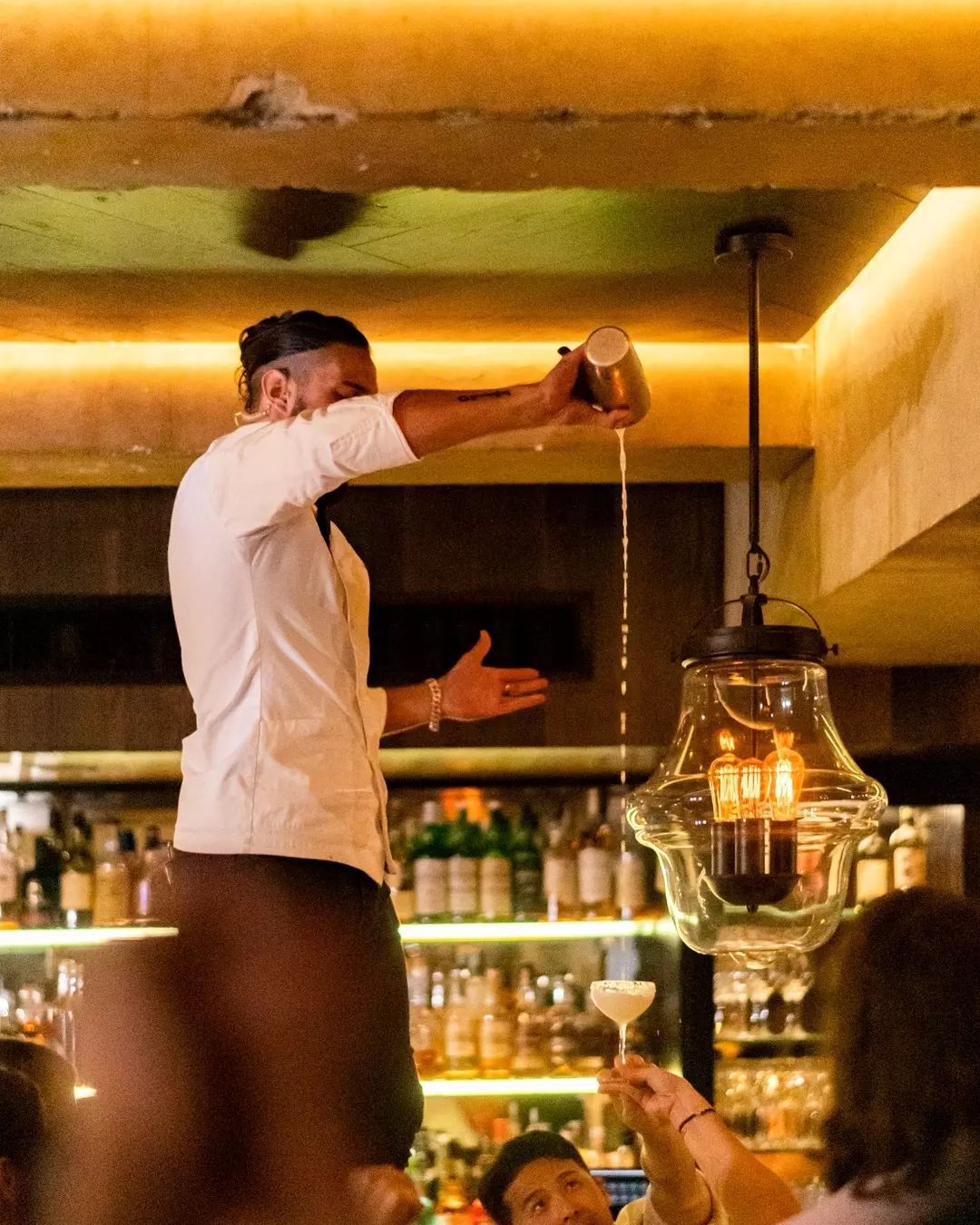 A sibling to the New York bar of the same name that consistently places among the world's 50 best, Employees Only is a fab underground haven for late-night fun, with burlesque performances, regular events, and even a resident psychic. It goes without saying that the drinks are world-class, but the bistro-style menu (with dishes like truffle and crab fries, fried artichokes, and baked brie) are worth a visit too. For all the fun for half the cash, go on Tuesday, Wednesday or Thursday for a full 50% off your bill for orders placed between 5pm and 6pm.
Mary's
Circular Quay
Waving the grimy CBD bar flag now that Frankie's is closed, Mary's is the dive bar that turns everything up to 100. Downstairs, you've got live music space Mary's Underground, where you can expect touring artists, appreciation nights and special events, while upstairs you can grab your fix of dirty burgers to go with cold beers, a selection of whisky, and satisfying cocktails.
Bar Mammoni
Loftus Lane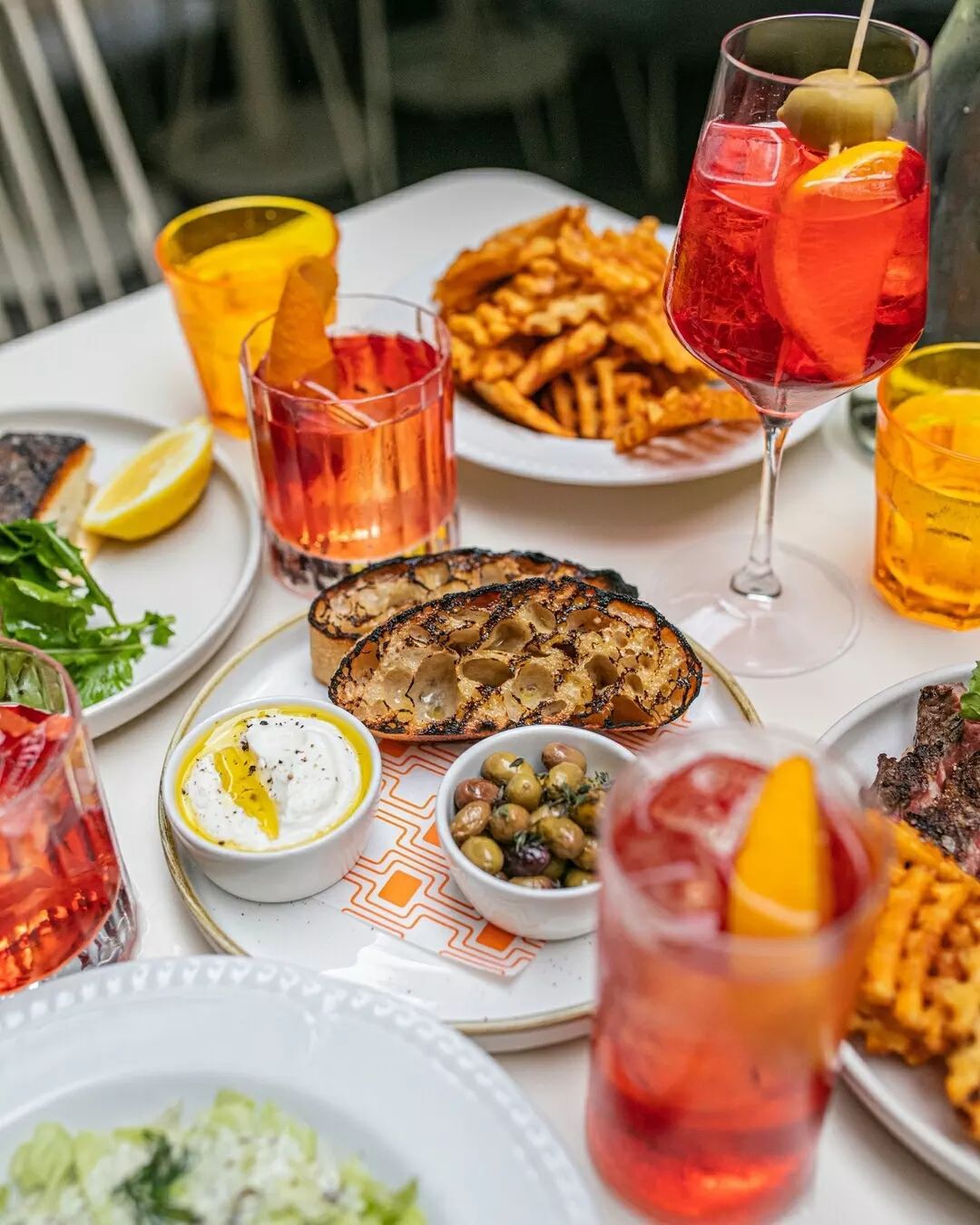 From cappuccinos to cocktails, Bar Mammoni is a true all-day spot in the heart of the CBD. The 30-seat cafe slash bar serves an Italian array of eats and drinks, with the evening menu offering the likes of daily arancini, beef tartare with waffle fries and larger plates like port cotoletta, while drinks look like all the usual Italian suspects plus some signature sips like the tiramisu milk punch, with cacao rum, biscuit, milk, coffee liqueur and muscat. Don't miss aperitivo hour between 4pm and 6pm for $10 cocktails and snacks, Thursday–Saturday.
Maybe Sammy
The Rocks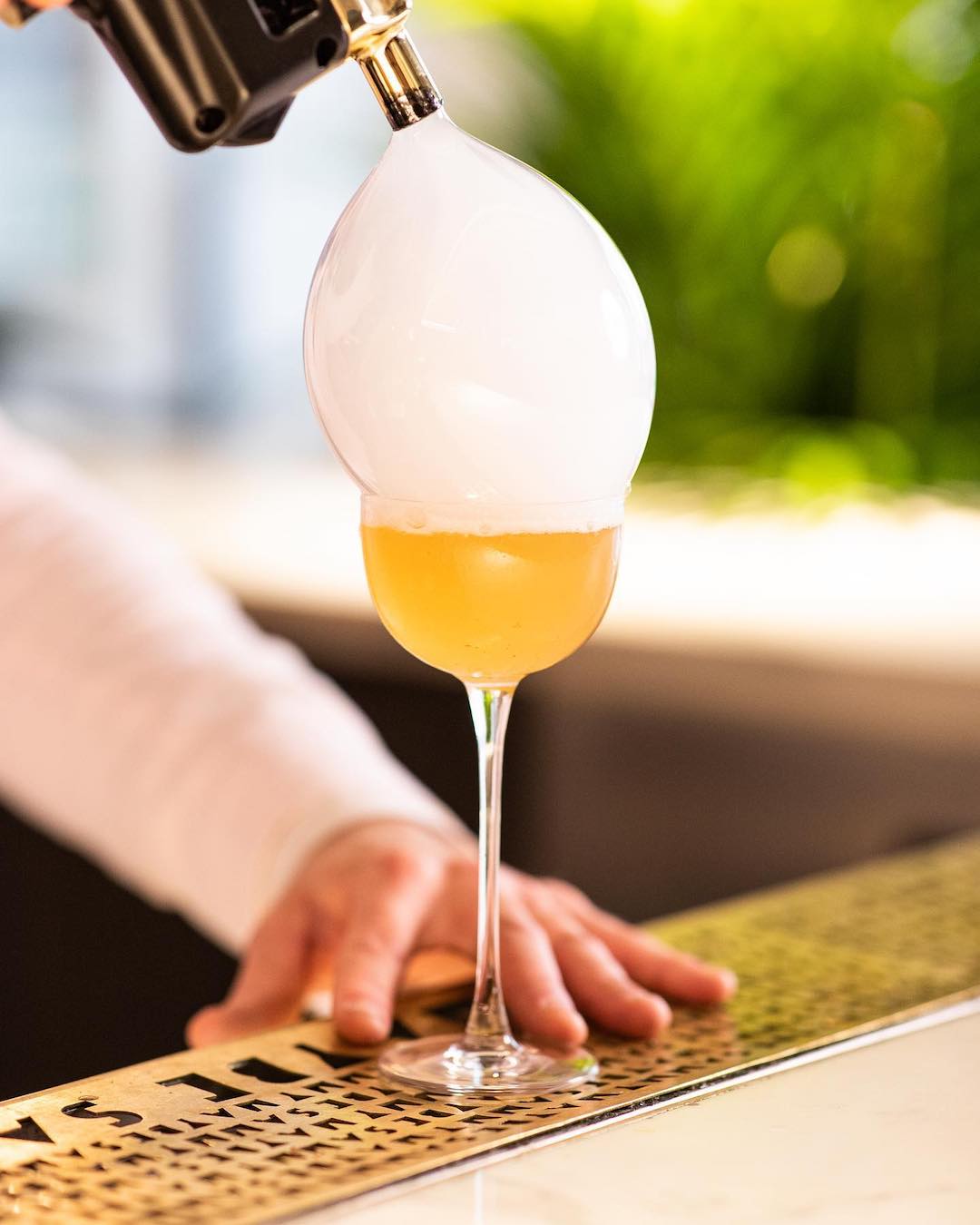 Named as the #29 bar in the world and the best in Australasia, Maybe Sammy is a standout on the Sydney bar scene. Decked out with a '60s Palm Springs aesthetic, including bartenders in white jackets with a single red carnation, this spot's all about the glitz and glam. The details change regularly, but you can expect bubbles, foams, washes and more on the cocktail menu. Maybe Sammy also does $7 "minis" between 4.30pm and 5.30pm daily, including a martini and eucalyptus gimlet.
The Baxter Inn
Clarence Street
The lights are low but the vibes are high at The Baxter Inn, where whisky is the main name of the game. Order up a cocktail like the Smokey Joe's with Aperol, Lagavulin 16, Amaro Montenegro, cardamom, honey and citrus, marvel at how the free pretzels are so tasty, and strap in for a big one: The Baxter Inn is open till 3am, every day, and there's live tunes every weekend at the Baxter Blues Club.
Shell House
Margaret Street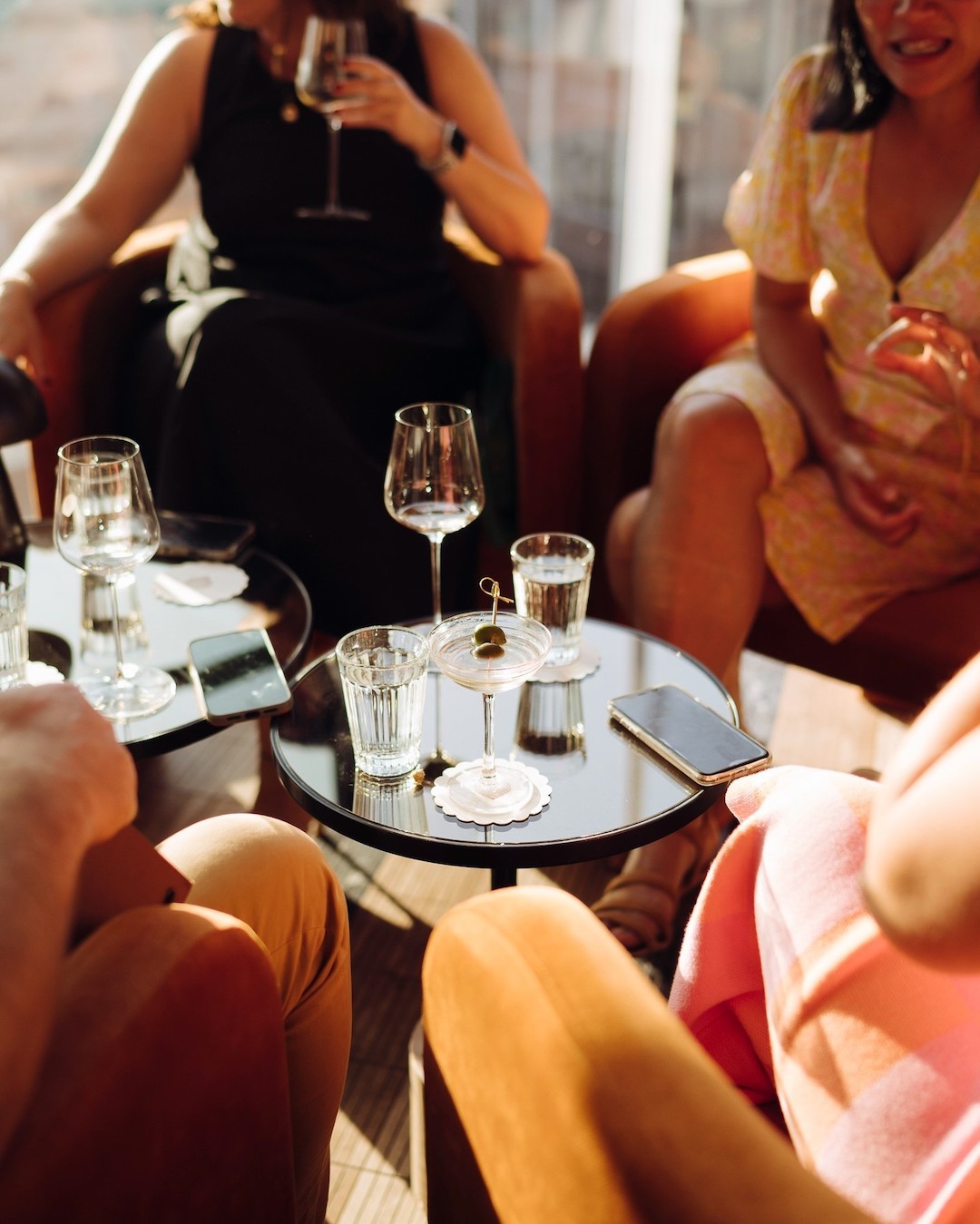 Okay, okay—this one isn't one but actually three bars: Clocktower, Sky Bar and Menzies Bar. At the ground level, Menzies Bar is a Euro-inspired bistro with a striking marble bar and $10 mini martinis and lobster rolls between 4pm and 6pm, while upstairs Sky Bar offers panoramic views and a rich '70s-inspired interior, and Clocktower an intimate, timber-lined space. Each bar has its own essence—so you'll just have to plan a visit to all three.
Cantina OK!
Council Place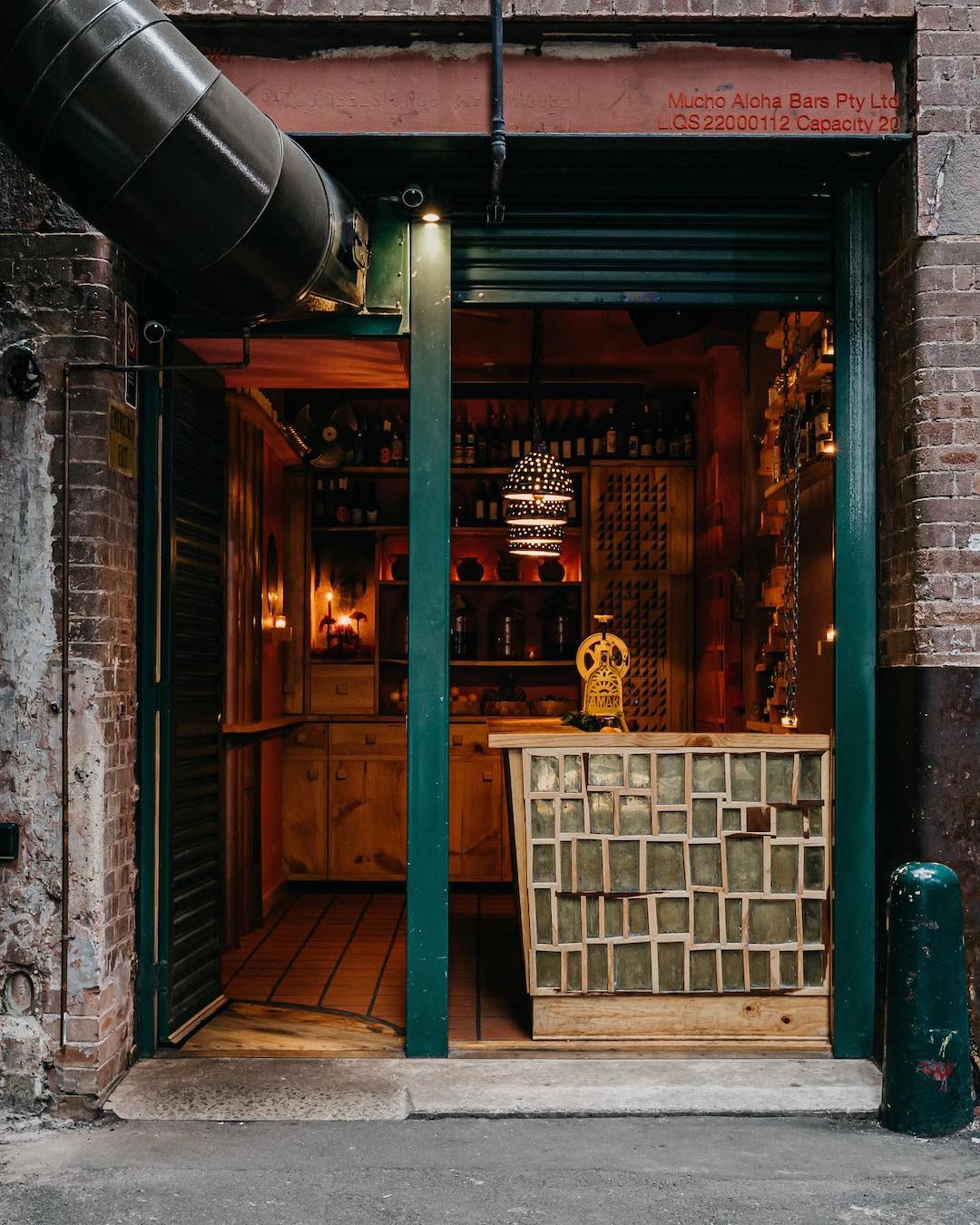 Set up in a garage space that's been painted shades of lemonade pink, mauve, gold and emerald, Cantina OK! is a small—seriously small—spot that brings huge energy and love for agave-based spirits (sans seating). Expect to sample some seriously unique and rare spirits (there are about 100 mezcals and tequilas expressions on show)—the menu changes often, but if you're not sure where to start, go the Margarita OK! with both tequila and mezcal, lime and orange oil.
Double Deuce Lounge
Bridge Street
Double Deuce Lounge is the retro-themed watering hole that is self-declared "'70s porno chic", so the décor alone is worth a visit. With timber-panelled walls and bulb-framed mirrors, elements of the design are destined to return to homes in no time. Double Deuce also has a great cocktail menu to back it up, serving modern-Australian spins on the classics and a snack menu with Jatz and house-made French onion dip—'70s goals.
Apollonia
Circular Quay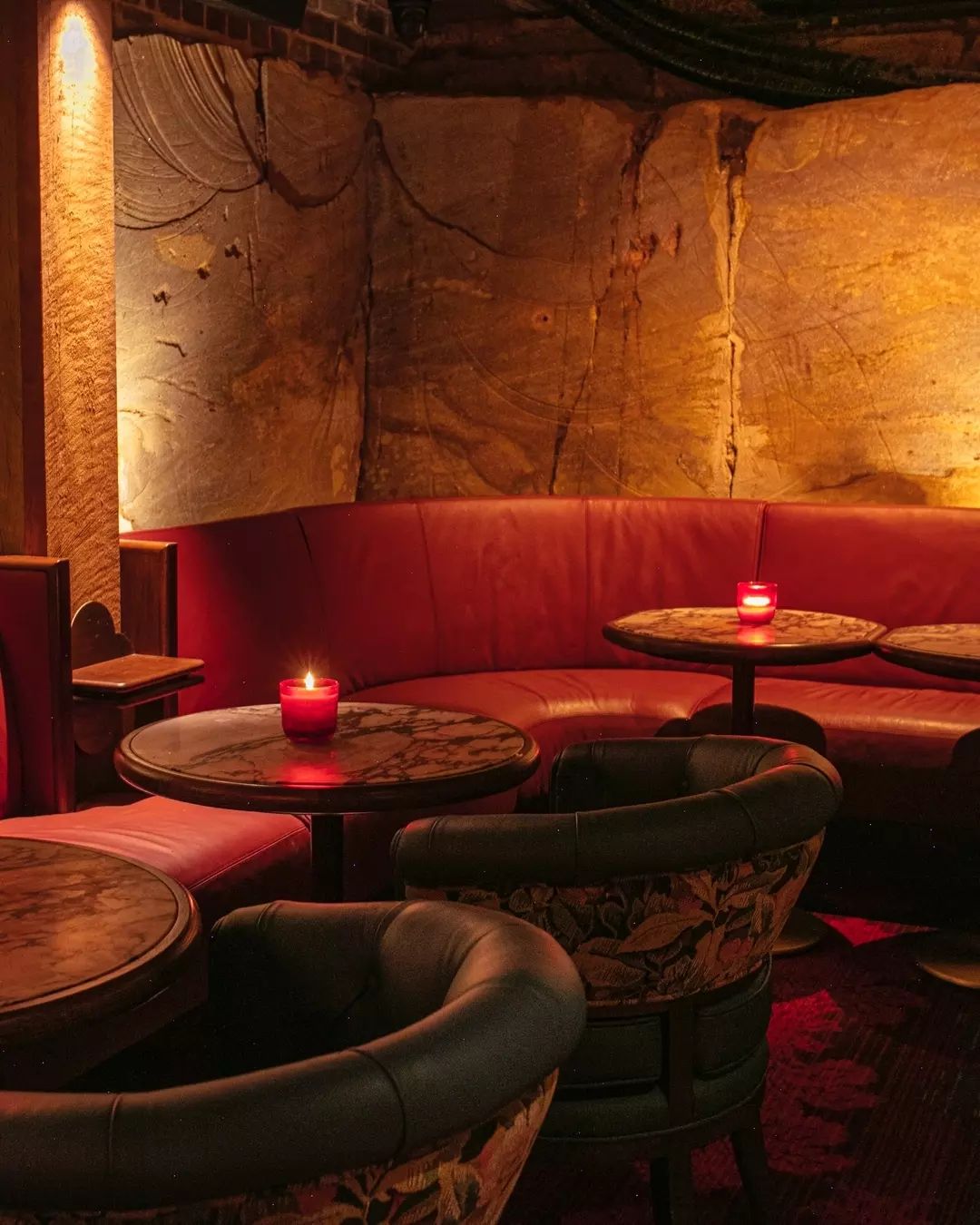 Hidden in the basement beneath Hinchcliff House, the four-storey Italian-inspired mega restaurant, Apollonia is inspired by Michael Corleone's wife inThe Godfather. You'll find Italian and Australian amari, bitters, whiskies, and gins, with plenty of cocktails on offer. And don't worry if you're hungry late, with the bar serving Sicilian-style late-night snacks available every night until 2.30am.
Spice Trader
Castlereagh Street
Head up to the top level of the Porter House hotel to find Spice Trader: a cocktail bar taking unique menu inspiration from the major trade items of the Asia Pacific in the late 19th century (coconut, coffee, cassia bark and ginger), with 12 signature creations. As well as the signature sips, Spice Trader serves classic cocktails, tap beers, 10 wines by the glass, an extended bottle list and Asian-inspired snacks to enjoy at the bar or in a cosy booth by an original arched window.
Little Felix
Ash Street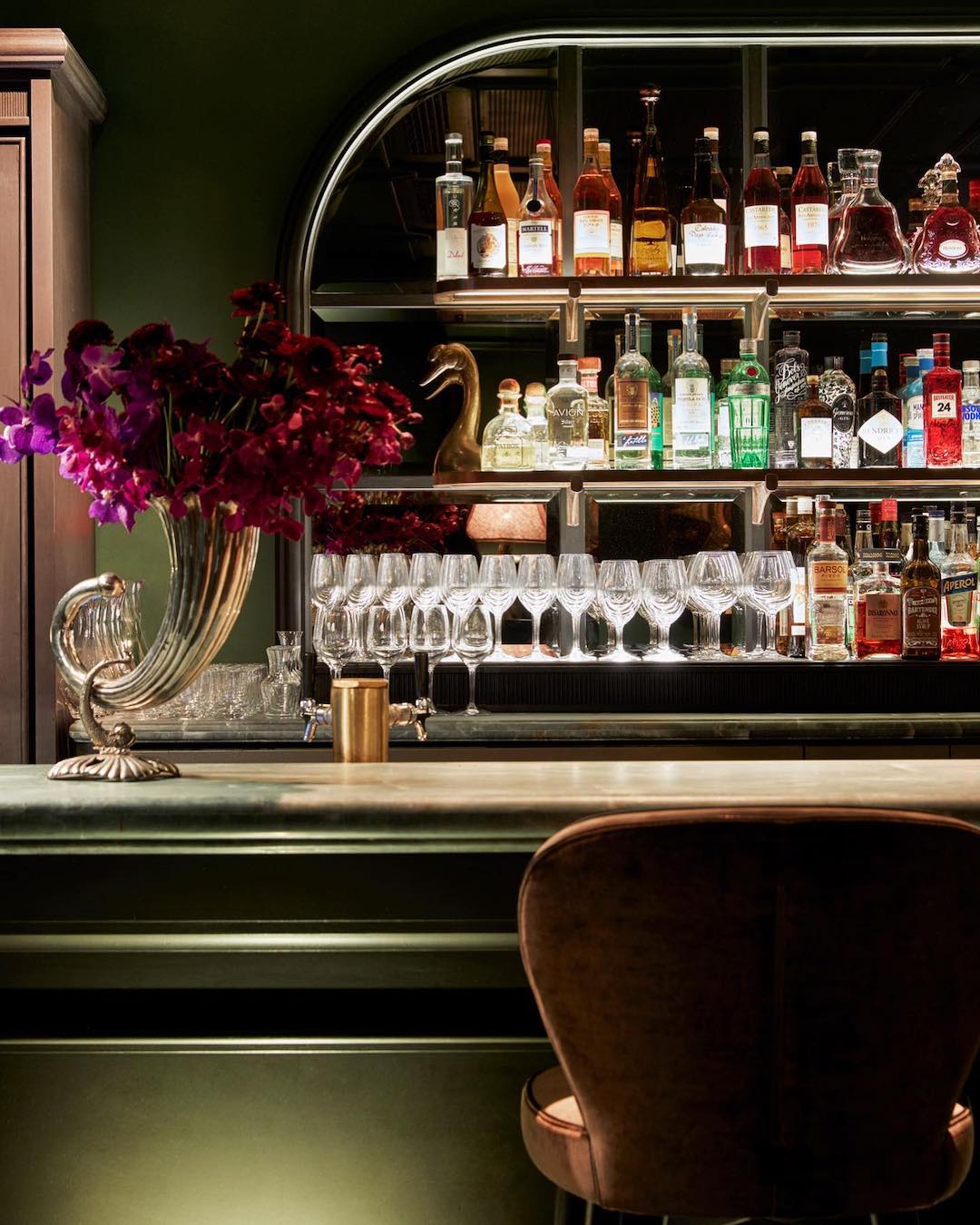 Little Felix is a moody cocktail bar bringing a sophisticated flair to your evening. "Our aim at Little Felix was to take the opulent hotel bars of early 20th century Paris and bring them into the modern-day," Bar Manager Joseph Stephens explains. As the little sister of Felix restaurant, you'll recognise that elegance runs in the genes.
Dean And Nancy On 22
Hunter Street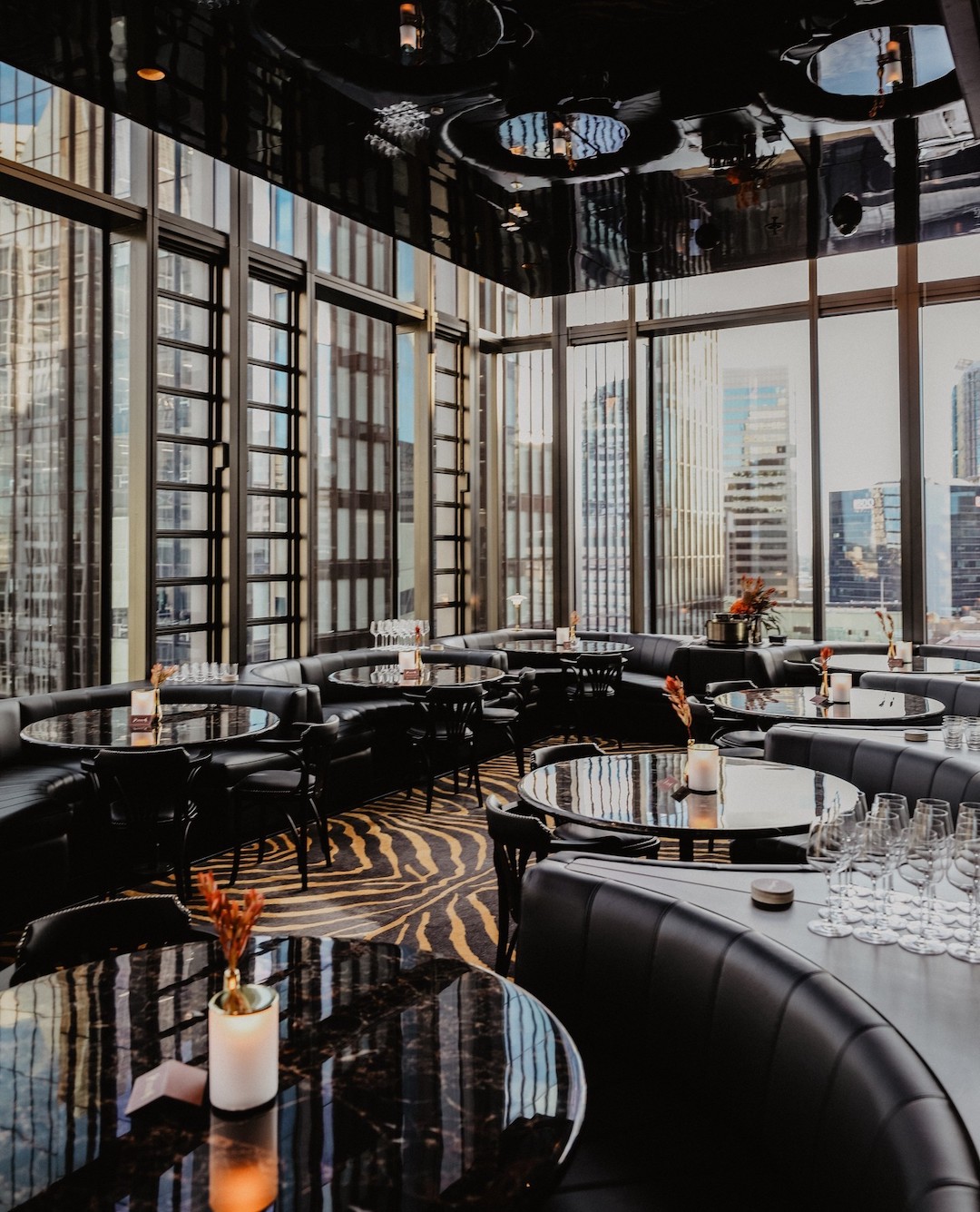 From the Maybe Sammy team, Dean and Nancy is a sleek hotel lobby bar in the heart of the city. Expect a black and gold palette, a baby grand piano, low leather banquettes, intimate lamp-lit tables, and a view of the twinkling city skyline. There are 15 signature concoctions written into a journey of a menu, including some high roller cocktails made with super-premium spirits and non-alcoholic cocktails too. To eat, a menu of divine bar snacks has been pieced together by chef Jane Strode.
The Doss House
The Rocks
Sydney has its share of fabulous whisky bars and The Doss House is the perfect historic home for this dark spirit. Hidden in a sandstone basement (a former opium den) within Sydney's historic dockside settlement, The Doss House is ideal for a cosy evening underground or a sunset chat on the patio.
Alice
The Rocks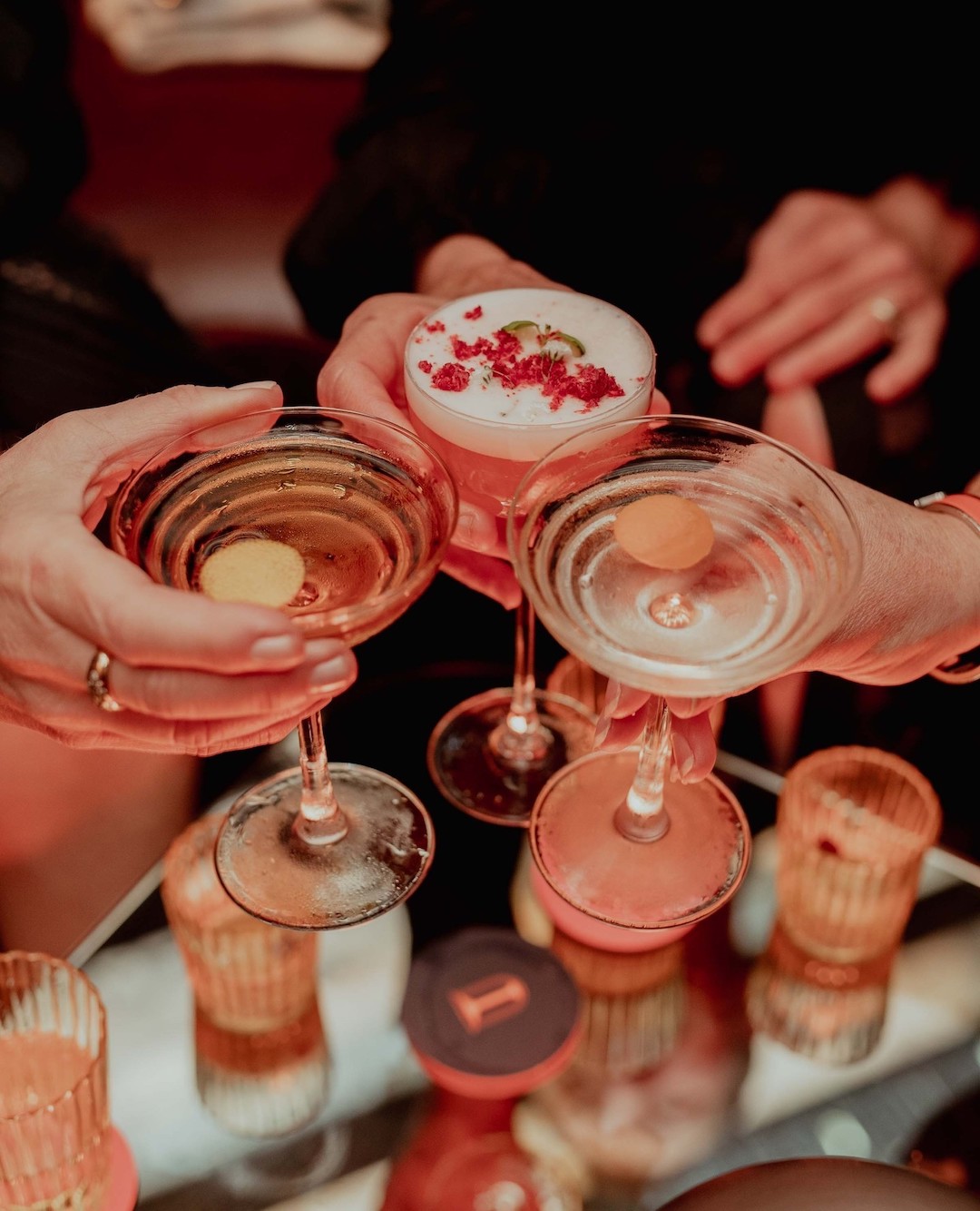 Tucked into a sprawling heritage space, Alice is a late-night spot for epic cocktails, elegant eats, and an all-around sultry experience. The cocktail menu packs a serious punch, with unique house-made elements on show like saffron tinctures, nitro grapefruit, and macadamia fat-washed whiskey.
Bar Patron
Phillip Street
This one's for the tequila drinkers. Bar Patron is a bold, modern Mexican spot that's all about the agave, with a cocktail menu highlighting premium Patrón Tequila. Opt for one of the five signature margaritas, or a creation like the Dapper and Dandy with Patrón Ex-Bourbon Oak Anejo, hazelnut, agave and chocolate bitters. Pair your drinks with a share-style menu of Mexican dishes like tacos, scallop ceviche, and birria beef shank, and grab a spot by the bar for Harbour Bridge views.
Looking for drinks elsewhere? Check out
Image credit: Dean and Nancy on 22, Bar 83, Employees Only, Bar Mammoni, Maybe Sammy, Shell House, Cantina OK!, Apollonia, Little Felix, Dean and Nancy on 22, Alice