If there's something Sydney is never short on, it's great date options. Whether it's for your first, second, third, or one-hundredth date, this city provides a plentiful selection of places to spend a few hours getting to know somebody new or appreciating why you got to know a person in the first place.
While it's fair to presume these suggestions are for romantic dates of every kind, consider these for friend dates or the underrated and rejuvenating solo date too. Indoors, outdoors, staying home, drinking, or not, we've put together a few of our favourite ideas and venue combinations for date spots around Sydney.
Home Date
Sometimes, you can't beat a comfortable date night at home. But that doesn't mean you shouldn't still impress with your extensive knowledge of Sydney's hospitality scene. To set the right mood, jump online and order the freshest same-day delivery rock oysters in Sydney from Bondi Oysters. You can buy one or two dozen, and choose between shucked or unshucked, with the option to buy your own knife for extra showmanship. For the main course, make a trip to the CBD's subterranean pasta haven, Fabricca. There, the experts (who gave us Ragazzi, Dear Sainte Éloise, and Love, Tilly Devine) will help guide your dinner-making experience, offering fresh pasta by the gram, freshly made sauces, cheeses, and charcuterie.
Finally, for some tasty drops to compliment dinner, look no further than DRNKS' huge online selection of natural wines, showcasing a rotating stock from sustainable and organic Australian winemakers. They also offer craft beers, bottled cocktails, spirits, and more, with same-day delivery if you order before 2pm and live within 15km of the Sydney CBD, or 6pm if you live in the Inner West or the East. Find your favourite playlist, or fire up Netflix—and you're all set for a romantic night in.
Beach Date
Who said you can only organise dates at night? Head to any of Sydney's magnificent coastline for a prime date spot to perch up for the day and enjoy the final rays of summertime sunshine. In our opinion, one of the best places to relax while getting to know someone is picturesque Gordons Bay in Sydney's East. Just South of Clovelly, navigate through the bay's rocky surroundings until you find a comfortable flat surface to spend the arvo (extra points for a beach date without the constant annoyance of sand).
Although no one has ever looked attractive wearing snorkelling gear, it's worth bringing some to get lost floating around looking at the endless fish variety inhabiting Gordons. When it's time for lunch or a twilight dinner, make the 10-minute walk up to famed takeaway burger shop and locals' favourite, Out of the Blue. We know you'll be wary of taking down a big lunch during a beach date, but the hot chips alone are worth it—trust us, you'll be too happy to care.
Need more romantic seaside inspo? Check out our favourite Sydney beaches here, or opt for a lil' privacy at these secluded swimming spots.
First Date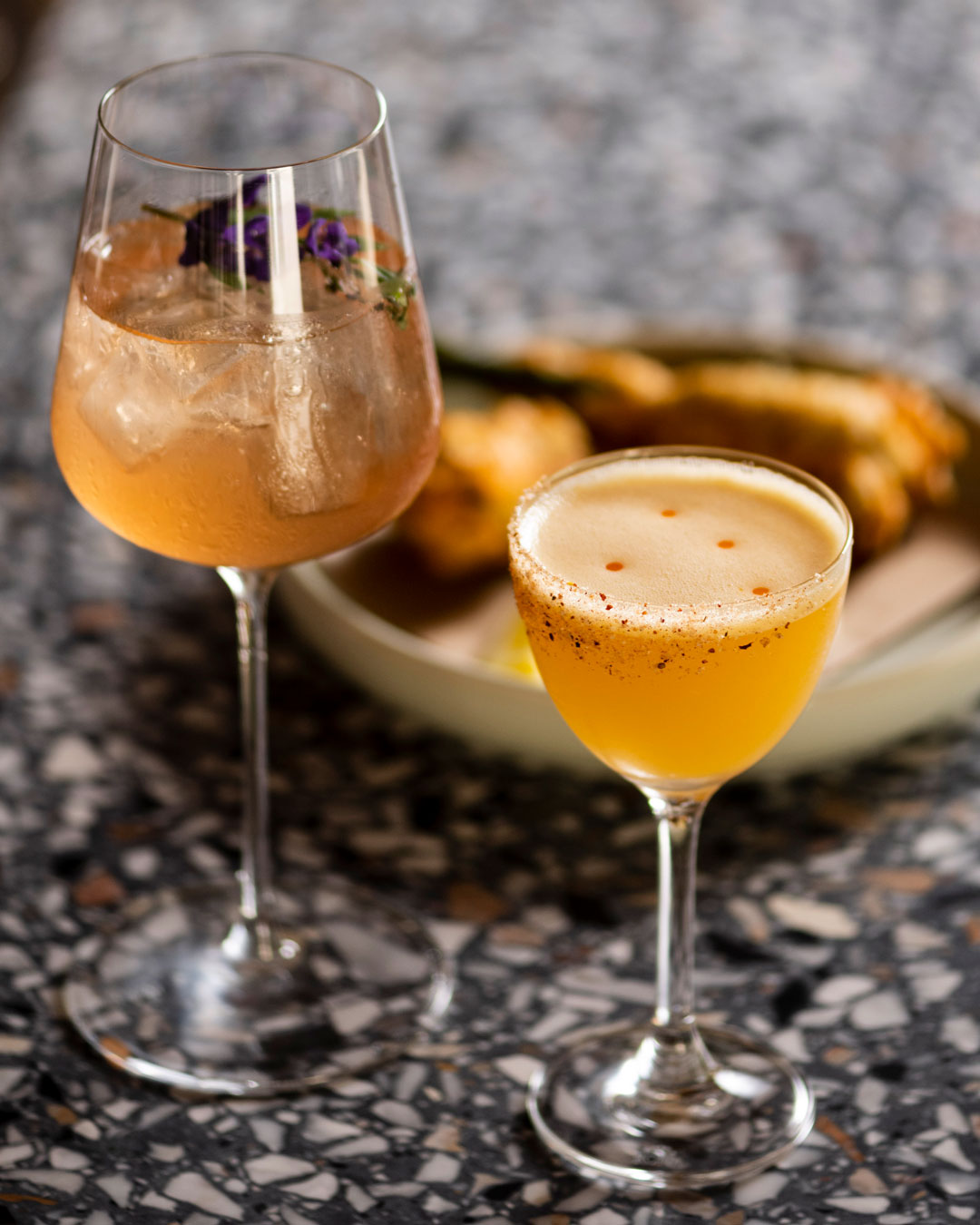 It's fair to say that when organising a first date, you're trying to impress. Besides being an excellent and caring human being, there's no better way to do that than picking the ultimate restaurant and bar combo. To kick things off, book a table at Potts Point's latest dream date spot, Bar Sopra. This intimate, Mediterranean meets Aussie restaurant serves up a slate of Spanish-influenced tapas-style share plates perfect for demonstrating you have the capabilities to share food. Put your first meal together in the capable hands of husband and wife duo, Nick Stone (Mona, Hugo's) and Aparna Gehlot (both of neighbouring La Bomba). Expect seasonal small plates like Empanada, Appellation Sydney rock oysters, roasted Yamba prawns, as well as charcuterie, cheeses, tinned seafood, all alongside boutique wines and cocktails.
Once the sun has long set but the night is still young, walk down the road to Orwell Street and The Roosevelt, a cocktail bar steeped in Kings Cross and Sydney history. It's there, sitting in the candlelit darkness, where you'll sip on a rye whiskey and think about where to go for date number two.
For more splendid spots to drink with someone new, work your way through the cocktail lists at these impressive Sydney bars.
Educational Date
Don't be afraid of the word educational, because this date idea involves learning how to dramatically up your drink-making skills while, you guessed it, drinking. The Archie Rose Distillery in Rosebery not only makes some of Australia's finest spirits, but it's also home to a cosy bar that hosts masterclasses perfect for a night out. Whatever your poison, the award-winning distillers have a booze-filled session ready to help you better understand the depths of making your favourite drinks.
Sign up for a blend your own gin ($115pp) or whiskey ($125pp) class for a history of spirit-making at Archie Rose and a guided blending session where you'll make 2 x 200ml bottles of your very own concoction to take home. If you're more inclined toward the shaken or stirred variety of drinks, than book in for the cocktail masterclass ($179pp) where you'll be taught how to make three classic cocktails (that means plenty of tasting as you go) and take home a 200ml Archie Rose tasting set. In need of a quick bite to eat after all that educational drinking? Well lucky for you, Gelato Messina and Ricos Tacos Truck (Thursday – Sunday) are both around the corner.
Outdoor Adventure Date
Away from the usual bar and restaurant spots of the typical date, let's escape the city for a more adventurous day out. If you didn't already know, just under an hour's drive south of the CBD lies the magnificent Royal National Park and its beaches, waterways, and hikes.
Find your way to Bundeena, a small township at the water's edge of the national park, where you can take off on an exploratory day of kayaking. Bundeena Kayaks offer single or double kayaks and stand up paddle board hire (consider comical falls when deciding if this is appropriate for your date or not). Take a few hours to explore secluded beaches and the floristically and biologically diverse national park at your leisure. If you prefer putting on a pair of walking shoes to explore on foot, try the Bundeena Drive to Marley walk. The 8km return hike takes roughly two hours to complete, but plan for longer than that so you can spend some time at a pristine and isolated 140m stretch of sand called Little Marley beach.
If you're after more scenic hikes around Sydney, check out our full list here.
Anniversary Date
If you're out and celebrating an anniversary, it's time to step it up and go somewhere special. Who better to turn to than one of Sydney's best hospitality power couples, Ross and Sunny Lusted, and their restaurant, Woodcut. Formerly of the award-winning fine-dining institution, The Bridge Room, the Lusteds returned to the Sydney culinary world in December with their new water-front venture within the extremely luxurious Crown Sydney precinct.
With four open kitchens, wood ovens, slow-burning charcoal grills, steam kettles, and a vertically mounted garden, Woodcut is all about using unique cooking techniques and giving diners a theatrical experience. "It's all about fire, steam, smoke, and ice," Sunny told us when we caught up ahead of the restaurant's opening. Choose your experience for the celebratory night—a shared feast at a dining table, a few cocktails, and nibbles at the bar, an intimate private dining room with your very own chef, or counter dining right in front of the action-packed open kitchens.
For more new and special Sydney restaurants, head over here.
Play Date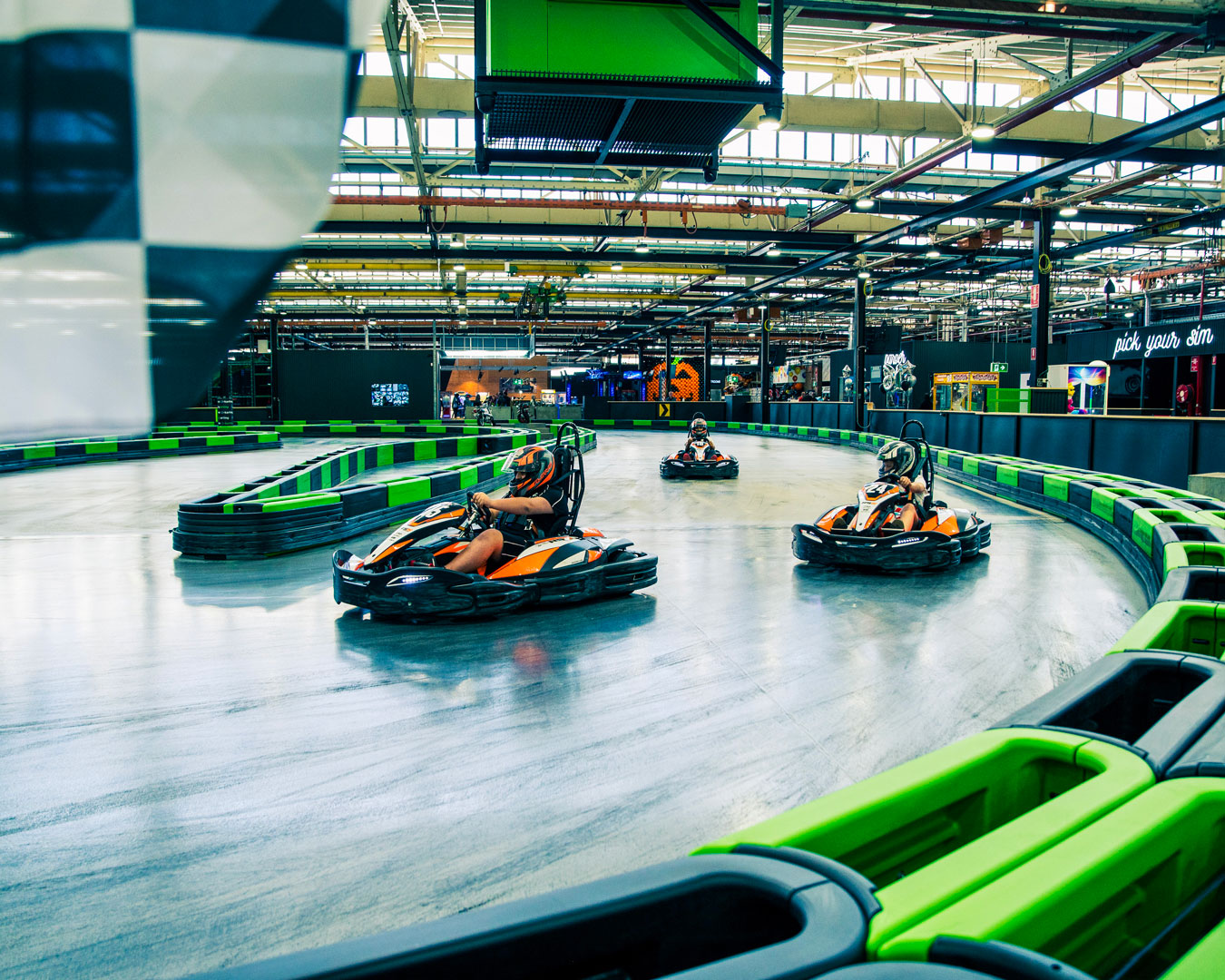 Yes, adults are absolutely allowed to play on a date thanks to Western Sydney's late-night Entertainment Park. Getting to know someone might become a whole lot easier by letting your guard down, having some fun, and even getting competitive. The Entertainment Park is home to Sydney's largest indoor electric go-kart track, a giant bowling alley, a mind-blowing virtual reality arena, and a pretty full-on racing car simulator facility. If it's your cup of tea for a date activity (each to their own), you can even get a trim at the in-house barber. We reckon it's on the E-karting track where the most fun is to be had, especially since the electric cars can reach 85km/h. Be careful, the outcome of the race could make or break the date.
For more epic stuff to do in Sydney, jump over here.
Image credit: M Dworschak, Nikki To, Henrique Félix, Bar Sopra, Archie Rose, Getty, Crown Sydney, Entertainment Park