There's more to wine-ing and dining than just food and booze. Sure, what's on the menu is a big drawcard, but, if you're looking to celebrate in style, you'll want to pick a spot that's downright gorgeous too.
Thankfully, our fair city is home to a heap of stunning restaurants, meaning you're spoiled for choice. From lavish fine diners overlooking the ocean to minimalist warehouses and full Japanese gardens, these are the places to go when you want to be dazzled.
Feeling baller? Here are Sydney's most beautiful restaurants to book for your next high-flying dinner.
Shell House Dining Room & Terrace
CBD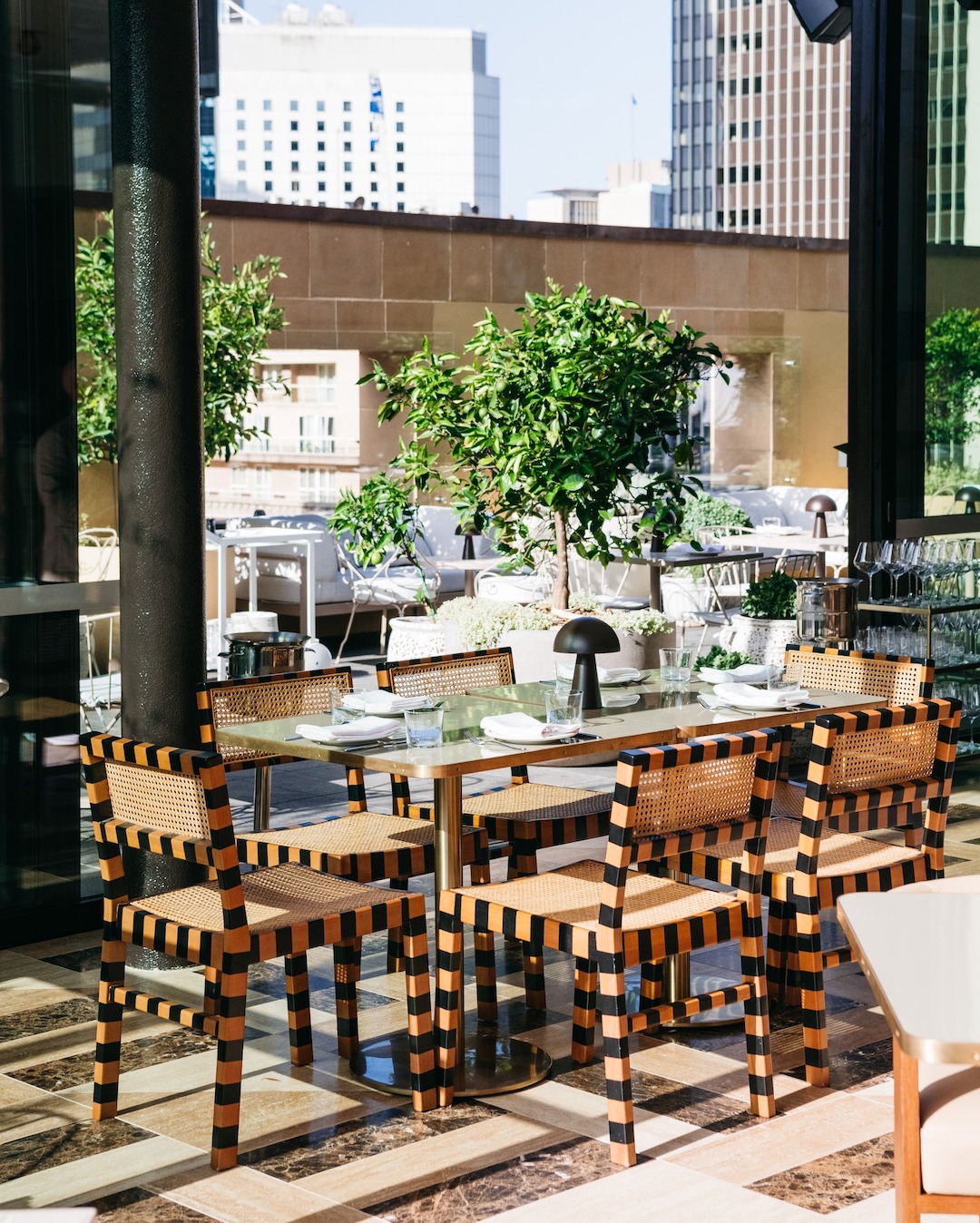 The historic Shell House at Wynyard is a multi-storey establishment boasting two epic bars, a dining room and a rooftop terrace. On the ground floor, you'll find the glamorous bar-cum-bistro, Menzies Bar, which feels very Wall Street. Meanwhile, on the top floor, you'll find Sky Bar, with unparalleled views across the twinkling city skyline.
Sandwiched between the two is Shell House Dining Room & Terrace—and it's flawless. Celebrating Shell House's art deco heritage, the dining room is fitted out with curved booths, cane chairs, rich timbers, an amber light-flecked ceiling, and beautifully tiled flooring. With floor-to-ceiling glass doors, the dining room flows out onto the sandstone terrace, which offers views across the CBD to boot.
Mimi's
Coogee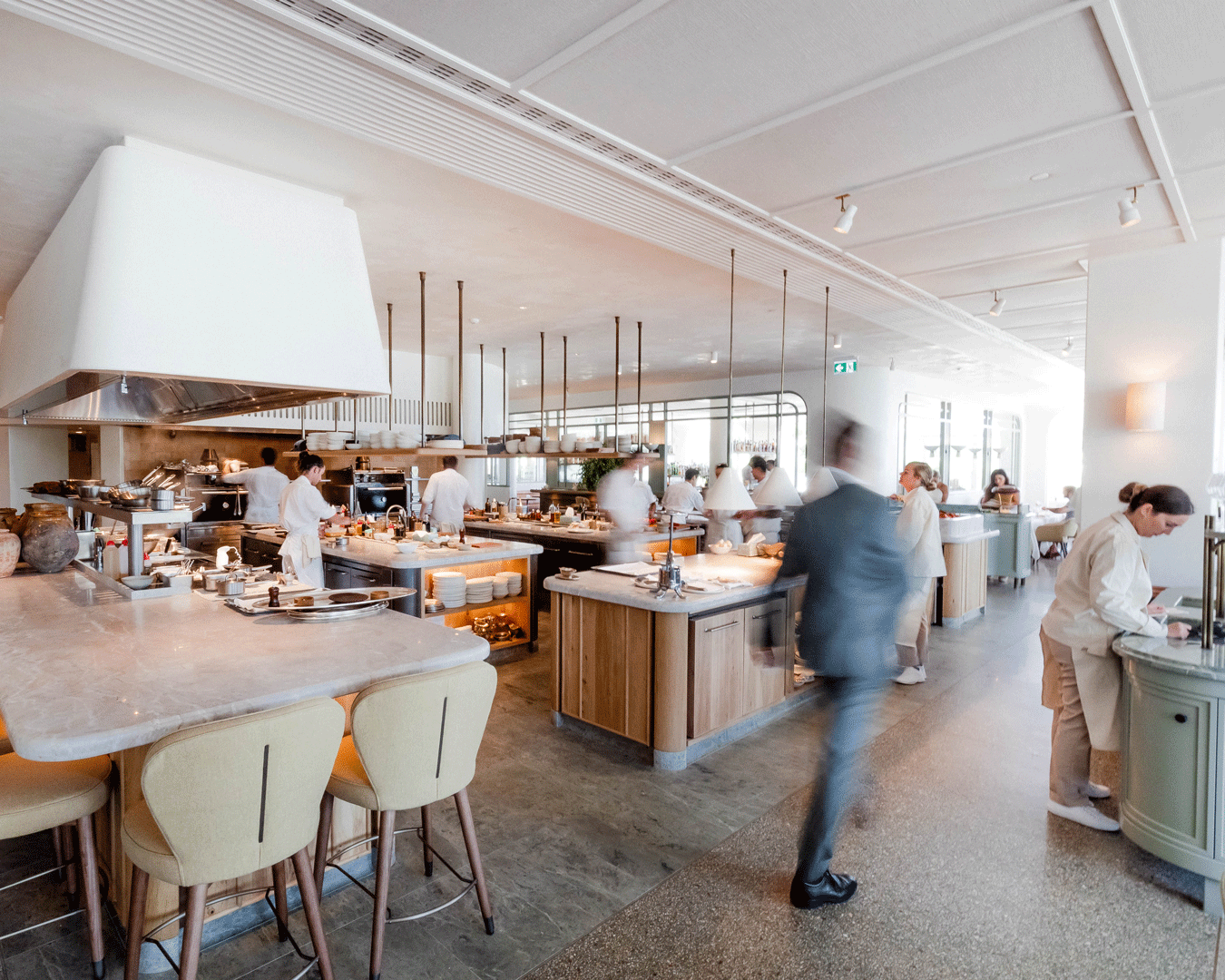 Located in Merivale's beachside behemoth, Coogee Pavilion, Mimi's doesn't shy away from spectacle. From the pastel-hued interior and luxe coastal aesthetic to the theatrical open kitchen and the large arched windows, the huge dining room is sure to impress.
Beyond the good looks, Mimi's also puts on a show with its culinary offering. As you walk in, you'll likely spot fresh seafood, such as oysters and lobster, beautifully presented on an ice bar. If you order caviar, it'll be rolled over to you on a trolley and served with ice-cold, top-shelf vodka, and the handpicked spanner crab will be mixed with various condiments at your table. Hot tip: book a lunchtime sitting to soak in those unparalleled ocean views.
Kiln
Surry Hills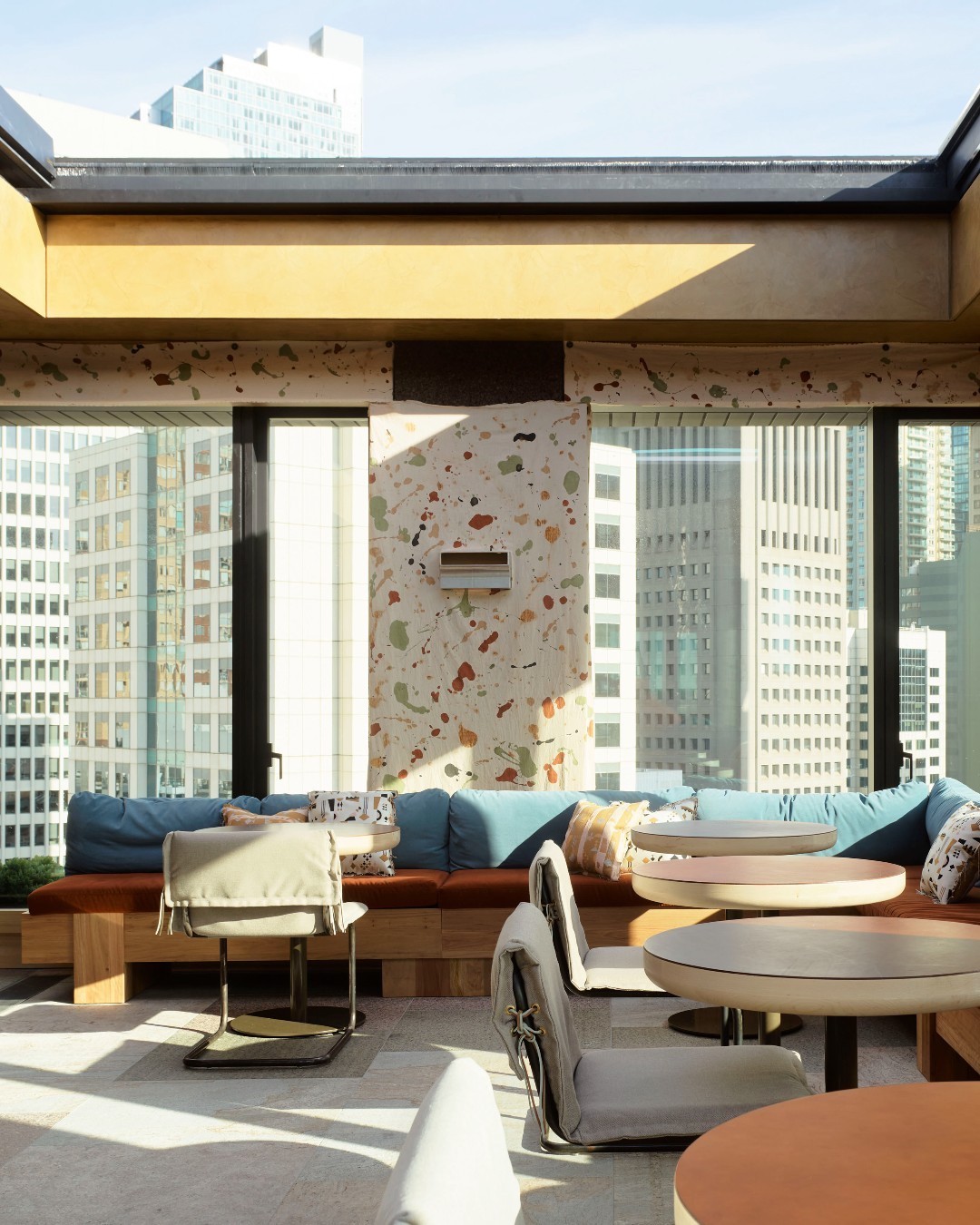 Sitting 18 storeys up with a spectacular and rare view across Surry Hills, Central Station, and the city—Kiln is Ace Hotel Sydney's rooftop dining destination. It's the hotel's crowning jewel, complete with retractable ceilings, glass walls, and chef Mitch Orr at the helm. As well as the inventive dishes on offer, Kiln serves up an impressive interior with earthy tones paired with accents of natural brass and sky blue fill the space. The bar is crafted from Australian stone, chrome and aluminium, which is inspired by the work of American artist Isamu Noguchi. Custom hand-painted linen has been created using pigment from salvaged waste materials foraged from the property's build site.
Ursula's
Paddington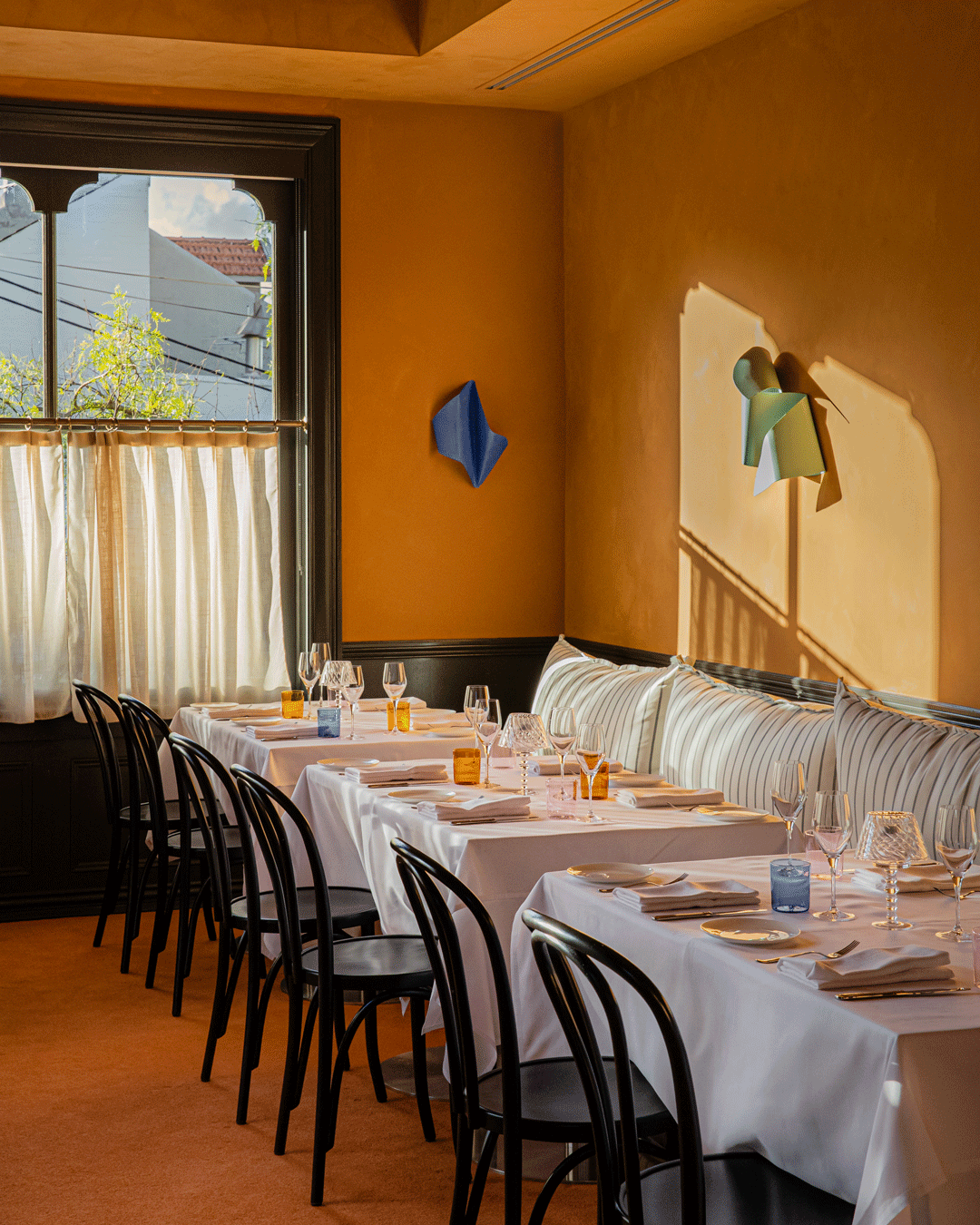 Ursula's is a welcome gem in Paddington's backstreets—and exceedingly popular, too. The charming interiors come by way of Melbourne-based designer Brahman Perera. Expect striking caramel hues and bright Yves Klein blue accents throughout the dining room. On the walls are sculptural folded metal lamps by Clementine Maconachie, while all the timber furniture is custom designed by Livio Tobler. Tables are topped with crisp linen cloths juxtaposed with colourful Maison Balzac tumblers, and one of the prettiest menus we've ever seen.
Here, chef-owner Phil Wood has created a storybook of Australian cuisine, drawing on ideas and influences old and new, retro, modern, native, and nostalgic. There's a local lobster salad with mango and XO, snapper seasoned with Keen's curry, and a reimagined peach melba all on the menu. It's a time warp without leaving behind the flavours and feels of Sydney in 2023.
RAFI
North Sydney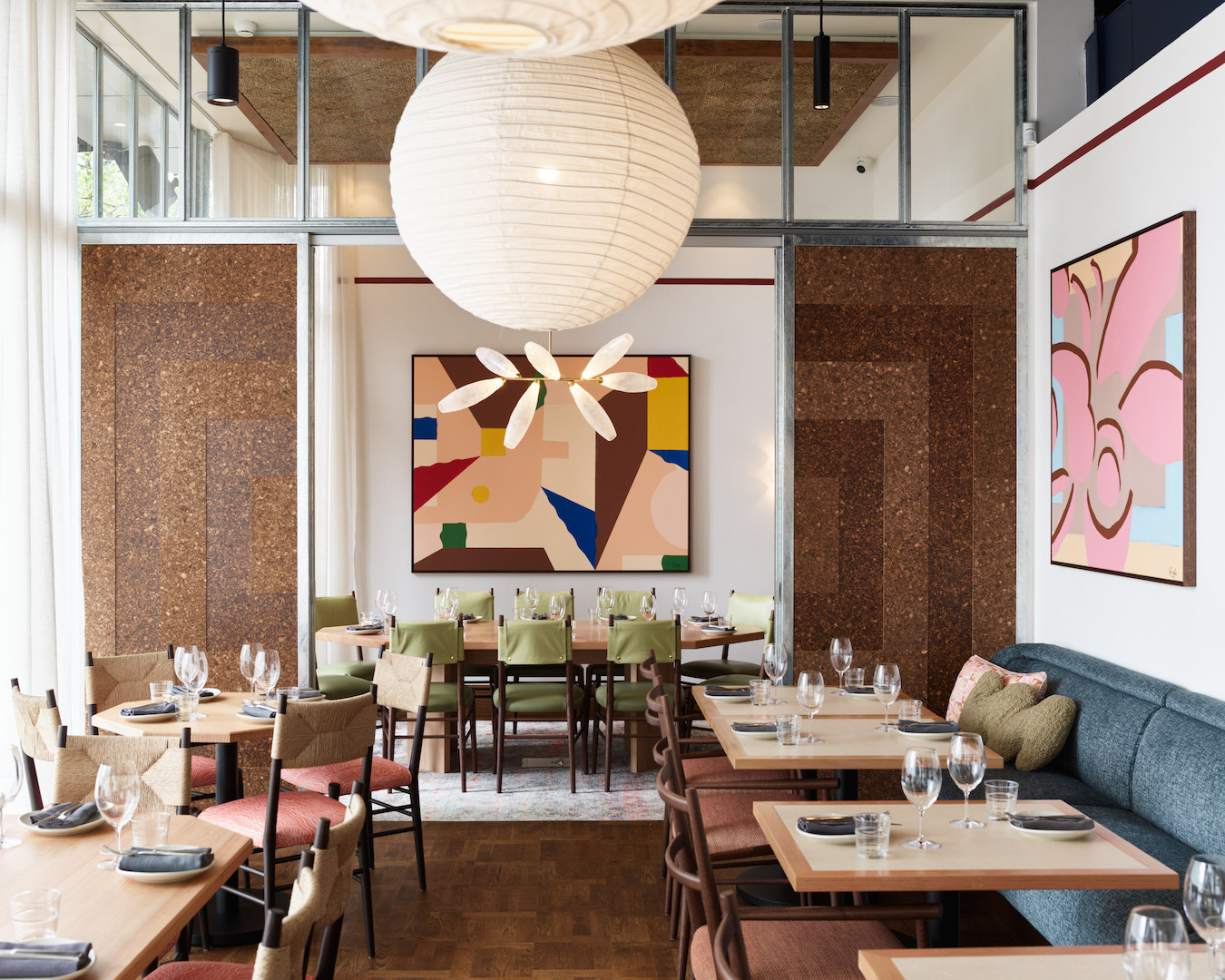 300-seat indoor-outdoor delight RAFI is decked out with sunny terraces, a cocktail bar, a restaurant, a private dining room, a chef's table experience, and a central glasshouse structure called The Arbour. The vibrant and seafood-heavy menu is paired with a Luchetti Krelle-designed interior that's playful, fun and warm, with a large custom-made, geometric island bar, floor-to-ceiling windows and stone and marble elements. Bar stools feature cloth with designs by Walmajarri Aboriginal artist Jimmy Pike, and the outdoor terrace has striped banquettes, tiled tables, colourful umbrellas, festoon lighting, lush greenery, and comfy lounges. Basically, you're guaranteed a gorgeous table at this north-of-the-bridge delight.
Restaurant Hubert
CBD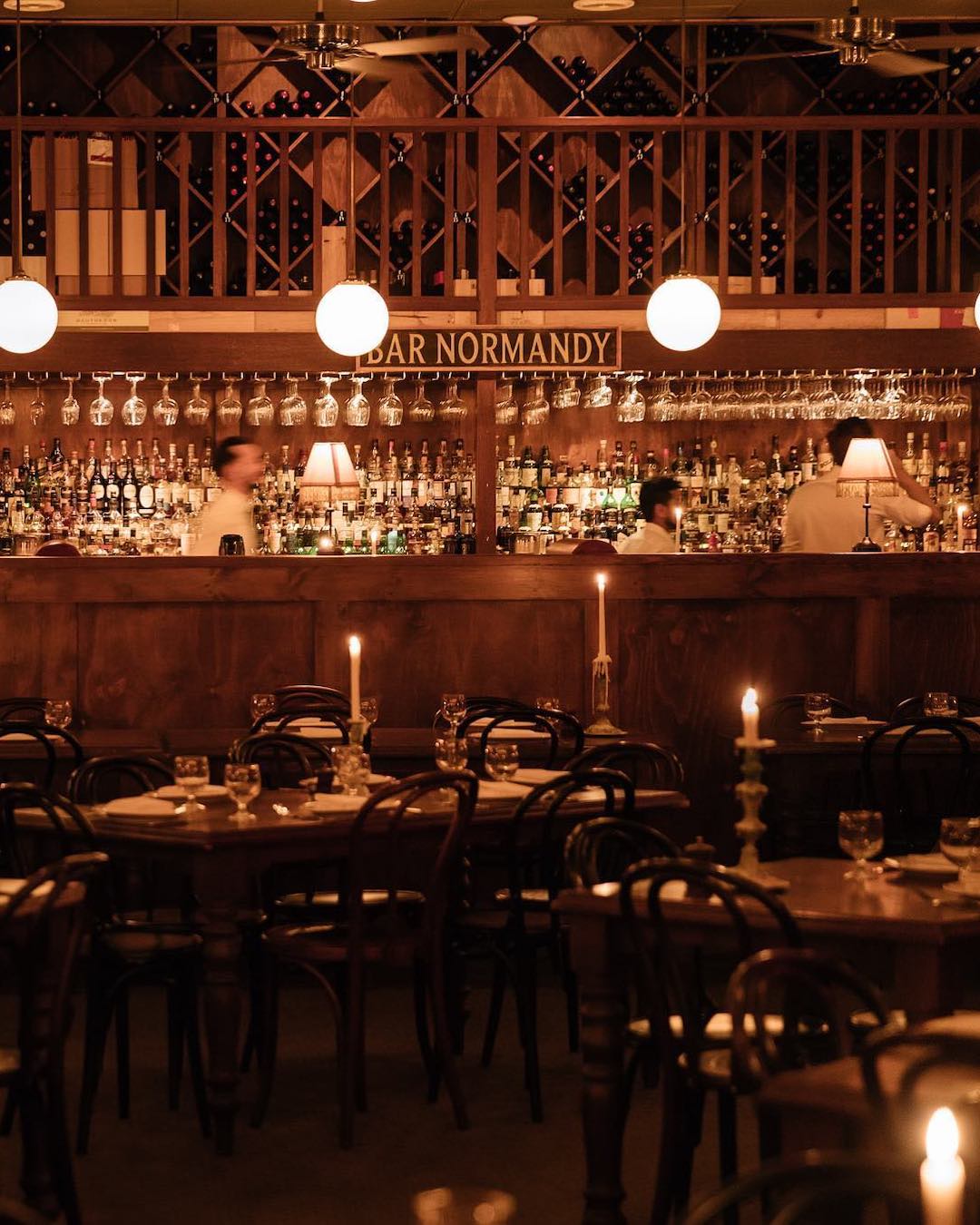 Fancy descending into the belly of a 1920s Parisian bolthole? Restaurant Hubert is a bougie wonderland for boozy nights out, with the considered decor a big factor thanks to old-school liquor poster art, moody lighting, red velvet accents, and warm timber galore.
You'll want to start at one of the three bars and order a Negroni, some olives and the duck parfait. Play your cards right, and you could time your pre-dinner affair with Hubert's daily happy hour. Then, indulge in a French feast of steak tartare, chicken fricassee, and creme caramels in the expansive central dining room. Did we mention the on-site cinema? Aptly named the Theatre Royale, the luxurious space hosts live performances and Hubert's super-popular Magnums and Movies sessions. Plus, you can go all out and hire the theatre for a private and exceedingly lavish soiree.
Bert's Bar & Brassserie
Newport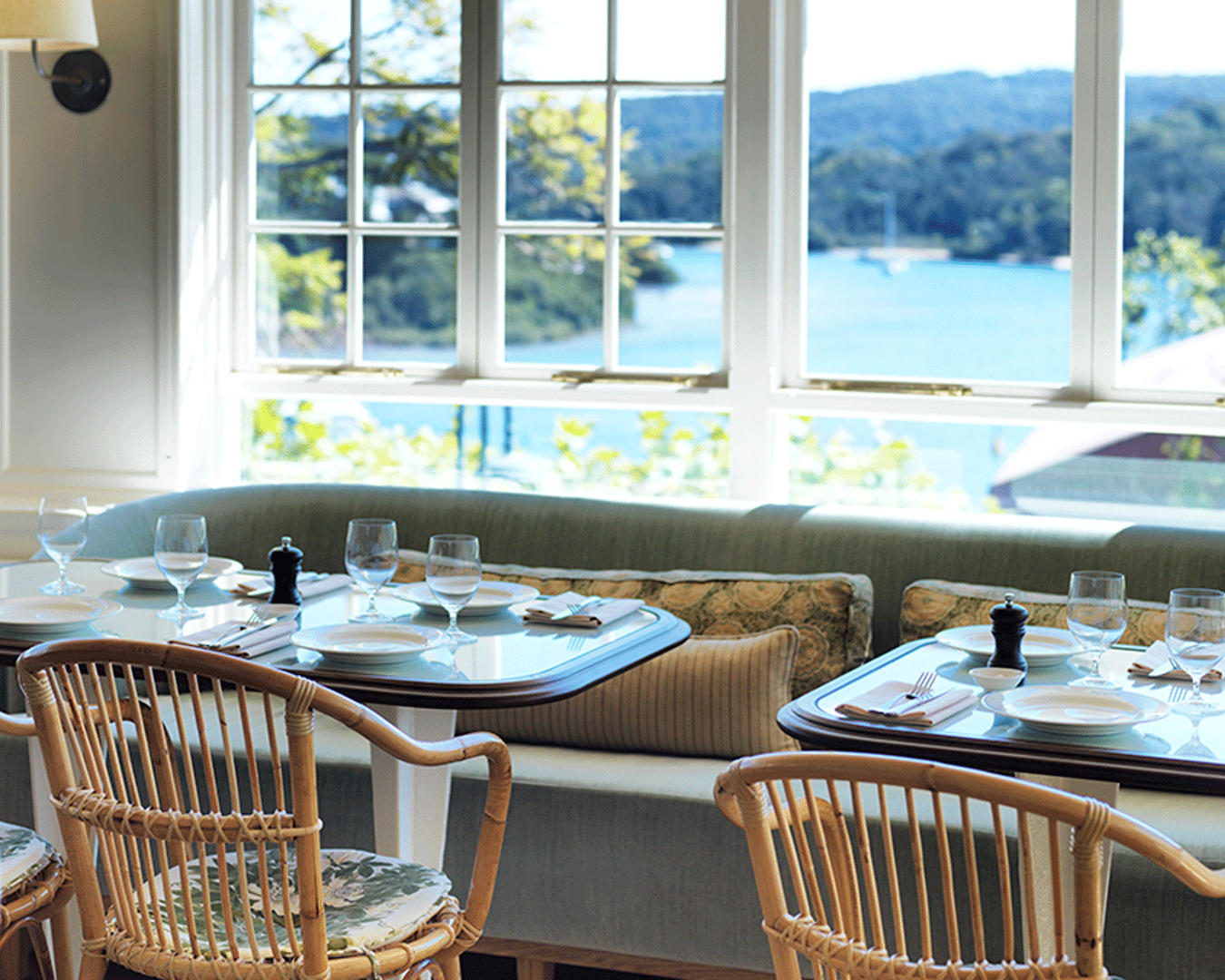 The Newport is a pub known for its massive spaces and unbeatable views, but its elevated restaurant, Bert's, should be on the list for your next fancy feast. The Bert's atrium is decked out with foliage, which leads into the seriously lush dining room that gives a not-so-subtle nod to the 1930s (cue hours spent here drinking delicious tipple and top-notch nosh). It's got a bit of a French Riviera feel to it thanks to the colour palette of salmon pinks and olive greens, as well as the large windows that look out over Pittwater.
Bennelong
CBD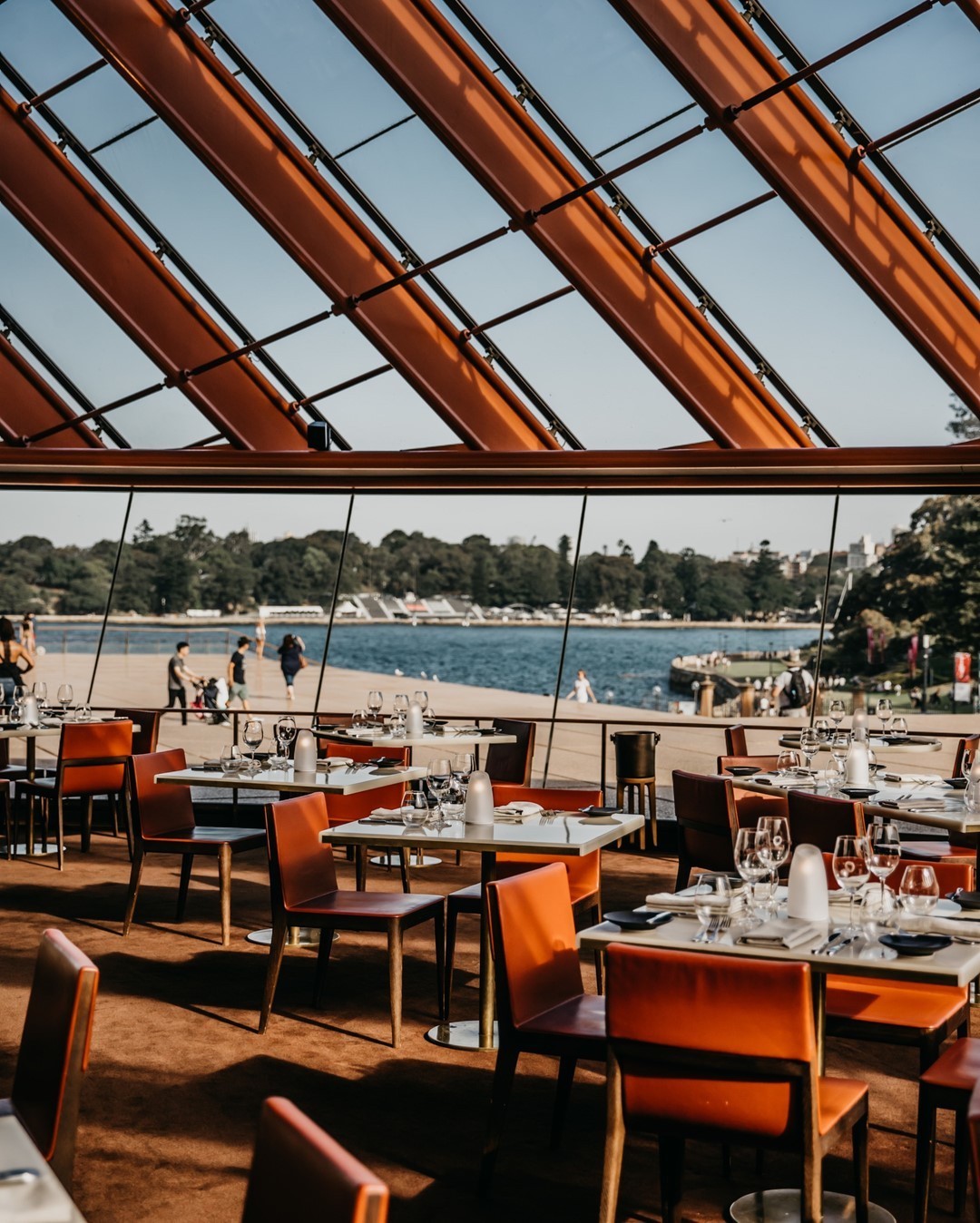 Can it get any grander than dining inside an Australian icon? Bennelong, in the Sydney Opera House, is big on the wow factor, to say the least. The multi-level space utilises the unique interior structure of the Opera House's sails as a central design element for obvious reasons, complemented by the restaurant's brass accents. The cathedral-esque interior is perfect for worshipping some of Australia's best food, like the beautiful Opera House pavlova, but Bennelong's most impressive feature is its location, with floor-to-ceiling glass panels so you can take in the views.
​​Pilu At Freshwater
Freshwater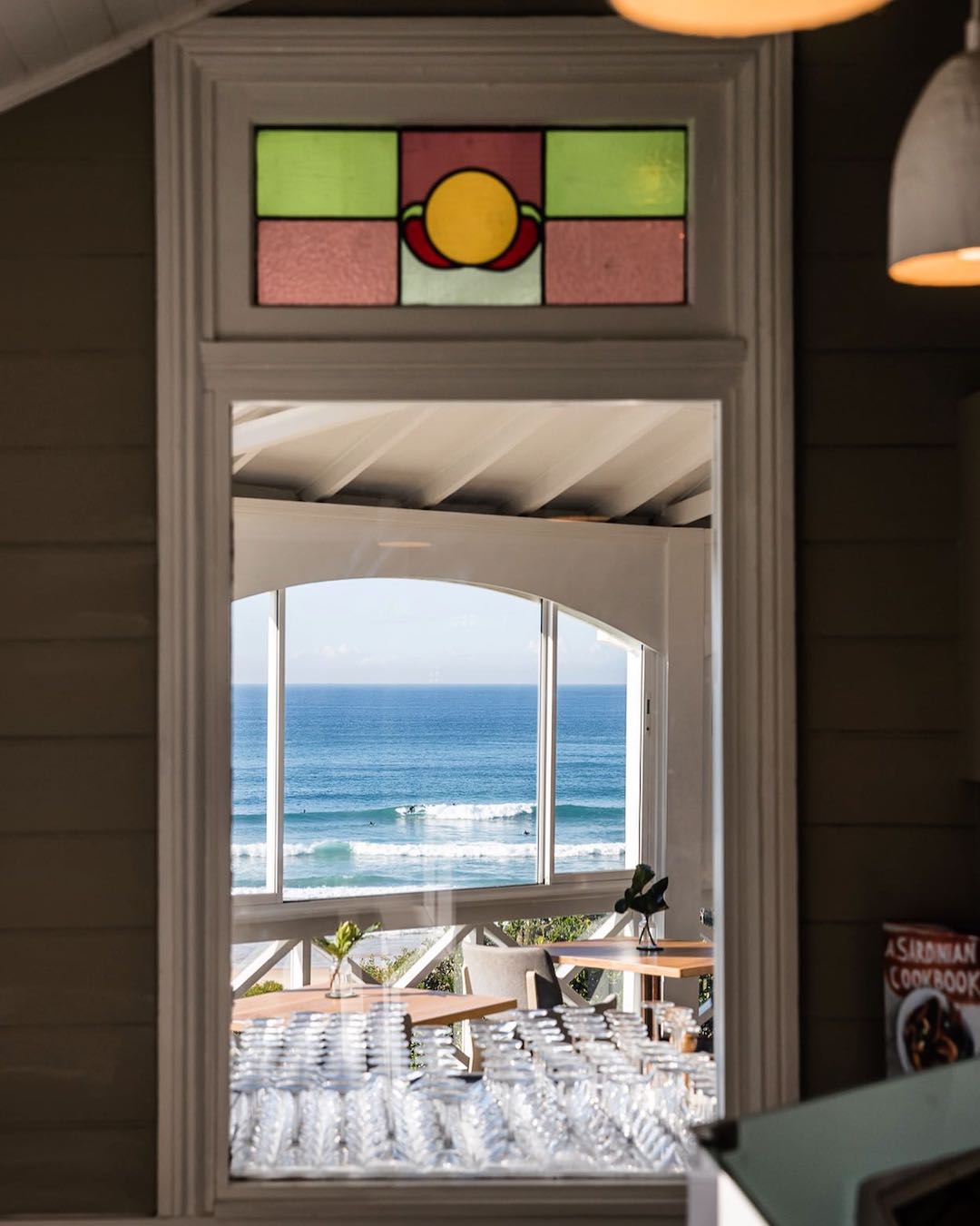 Pilu boasts a unique combination of spectacular views, easy, effortless service, and seriously fresh food. The secret of Pilu lies in Sardinian chef Giovanni Pilu's menu with dishes that are innovative takes on traditional favourites. From the outside, you'd be forgiven for thinking Pilu is a luxe beach house, set above Freshwater Beach. Yep, it has one of the top views in town, with the interior to match and its very coastal, timeless feel, and large arched windows that bring the ocean into the diner.
Parlar
Potts Point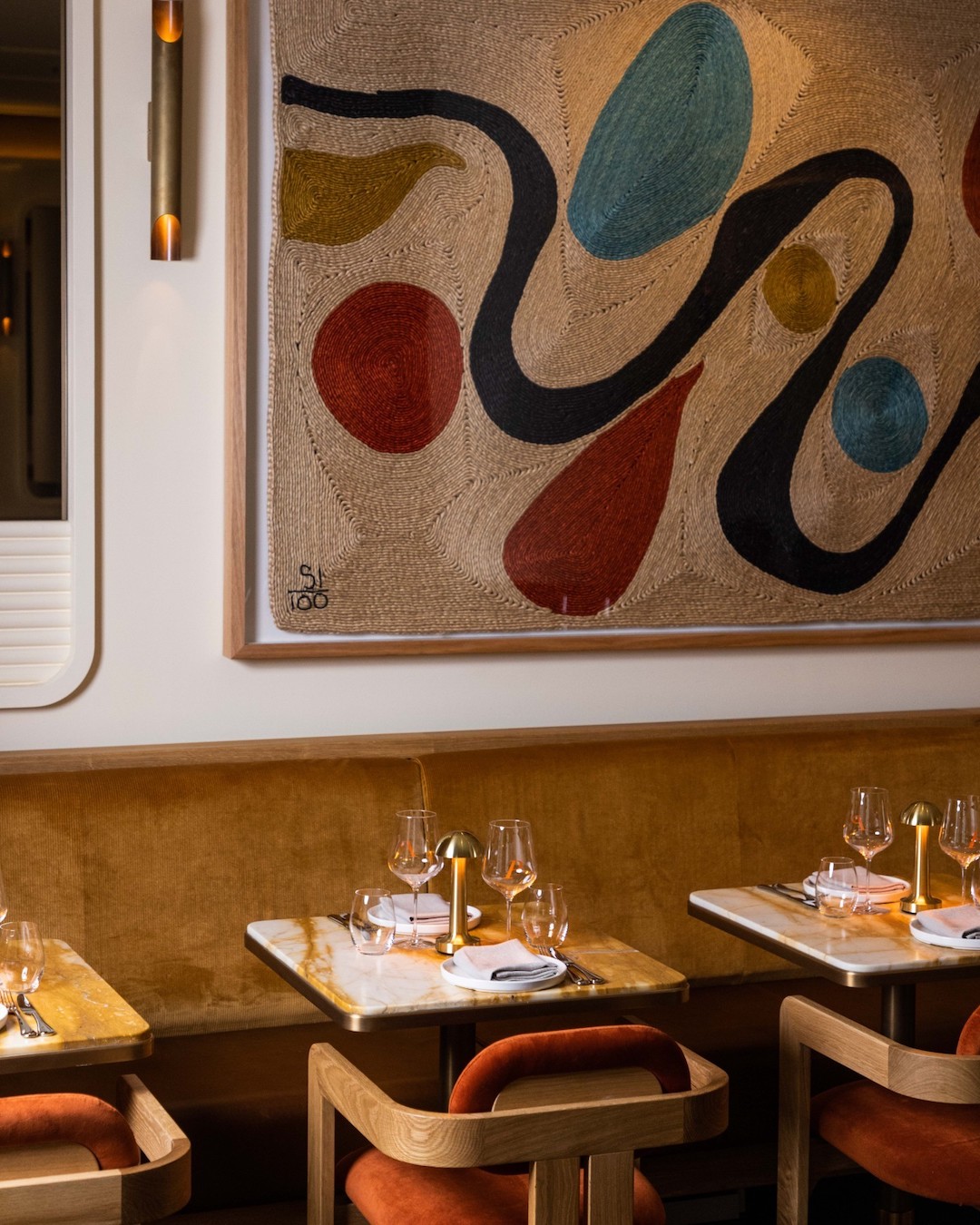 The 55-seat Parlar is an ode to Barcelona and the Catalonian coastline, with everything from the fit-out to the food showcasing the region's culture and cuisine. The menu takes its cues from Catalan cuisine, with plenty of tapas alongside main dishes, and an abundant wine list with a focus on drops from Spain. In terms of the design, owner Andrew Becher collaborated with Steel & Stich interior designer Josh Clapp to transplant a bit of the Mediterranean to Potts Point. The space features a warm colour palette, luxe marble accents, oak timber furnishings, and banquette seating. Parlar's art is worth noting, too, with works from celebrated '70s artist Alexander Calder gracing the walls.
AALIA
CBD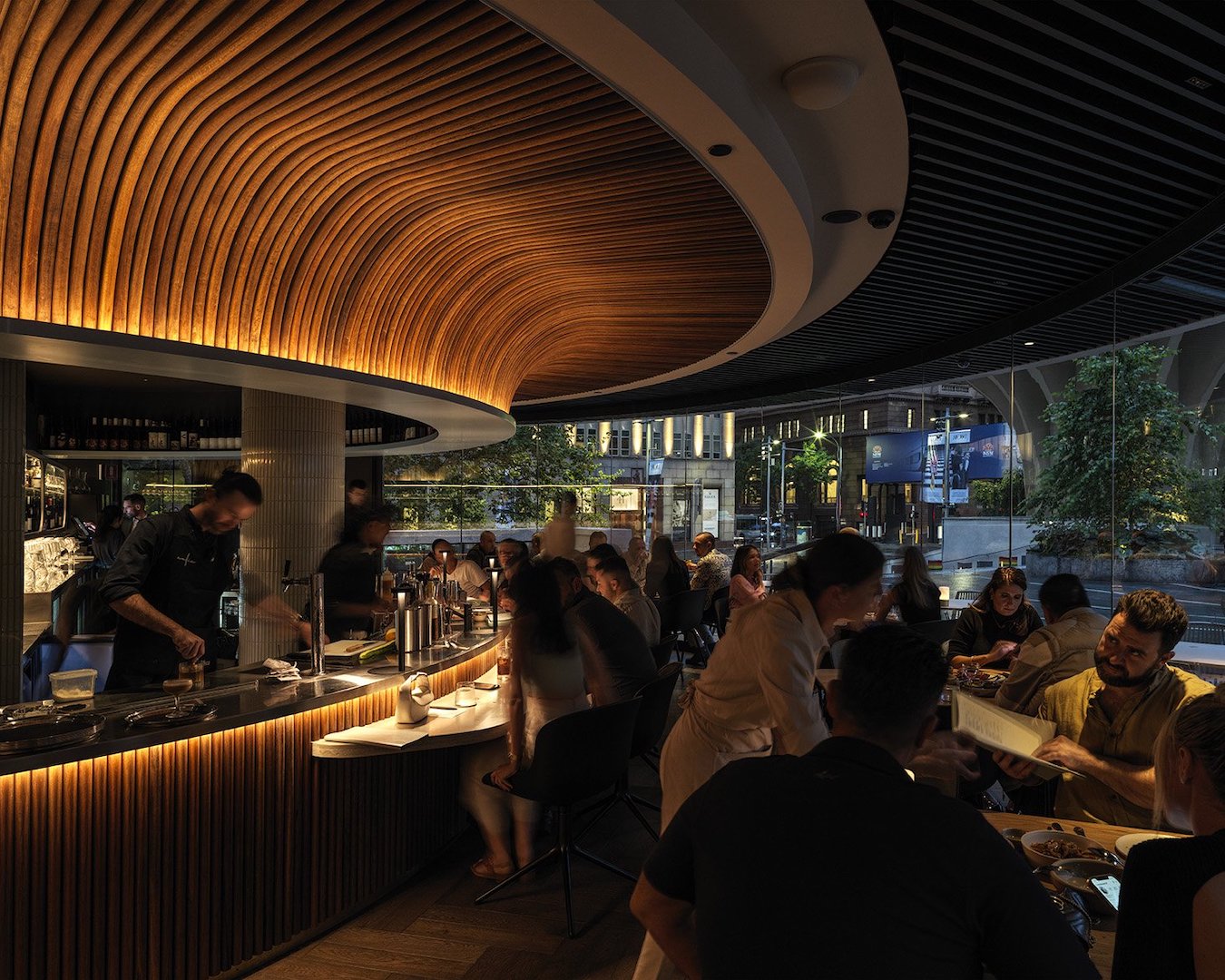 In the multi-million-dollar revamped Martin Place precinct, AALIA offers contemporary and light Middle Eastern fare and, like its sister venue Nour, the interiors are a part of the experience. Stunning timber columns take their inspiration from the Harry Seidler "spaceship" outside, giving the dining room a bit of theatre, while timber accents and taupe leather booths create warmth. Across mezze, mains and even a Persian caviar service, the offering is cohesive and up-scale—perfect for a CBD celebration.
Tetsuya's
CBD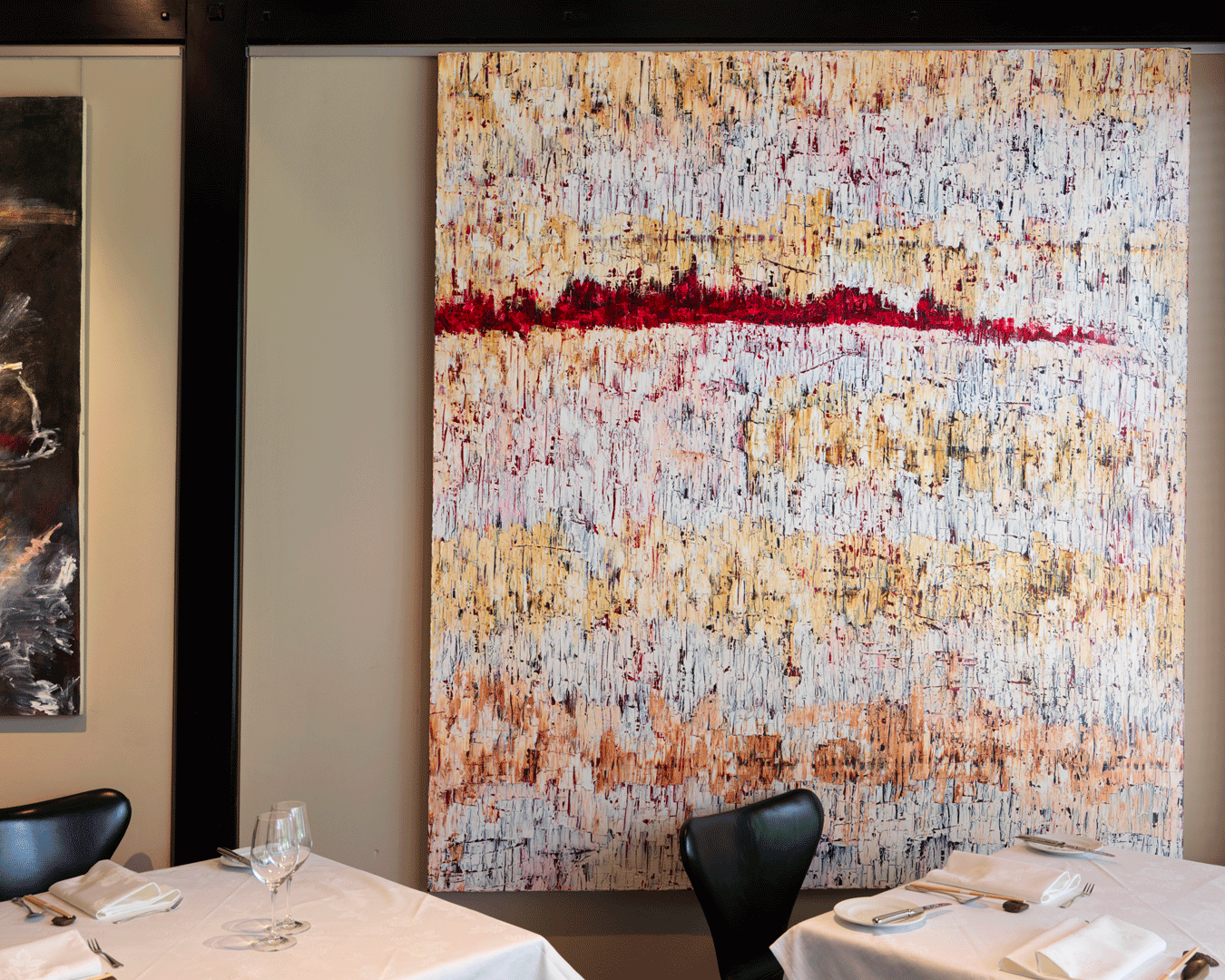 Headed by internationally famed chef Tetsuya Wakuda, Tetsuya's is consistently listed as one of Australia's most renowned restaurants. Fusing Japanese and classical French cuisine, Tetsuya's offers a fine-dining experience worth the waiting list. The ten-course degustation menu is remarkable, yes, but its decor is worth a nod, too. Set in a refurbished heritage-listed site on Kent Street, the art-filled restaurant exudes serenity, with a central Japanese garden, a collection of modern art, and a variety of dining spaces providing a serene, intimate experience. Get in quick, though—the Kent Street site will be closing and the venue finding a new home in August 2023.
Now, check out our guide to the best restaurants in Sydney right now.
Image credit: Shell House, Shell House, Mimi's, Kiln, Ursula's, RAFI (Steven Woodburn), Restaurant Hubert, Bert's, Bennelong (Nikki To), Pilu, Parlar, AALIA, Tetsuya's