We may be called the Harbour City but let's be real guys, you're all really here for the beaches. Sydney is known for them. Hell, she's one of the best beach-filled cities and yes, we are more than a little biased. But if you're a local, visiting, or just need some serious beach porn in your life this afternoon, you've come to the right place.
Here are all the best beaches in Sydney—famous, secret, hidden, or harbour beach, these are the very best. Consider this your Sydney beaches to-do list.
The Best Beaches In Sydney's North
Whale Beach
Grab your surfboard and head for the "Wedge" located just off the rocks at Whale Beach. The popular surf break is well worth the paddle out, trust us.
Bilgola
Make sure you stick between the flags at Bilgola Beach, otherwise you may end up amongst its notorious rips. There was really no nice way for us to say that. Don't let this deter you from having a dip here though, or just head down at the crack of dawn for one of Sydney's best beach sunrises.
Avalon
Avalon Beach has all the goods, with just about something for everyone. Up north, you'll find the old trusty longboarders who've been surfing this particular break for centuries (pretty much), head further south and find flags, as well as a few easy waves for the newbies on the block. Finally, rock up at the edge of the south cliff, known as Little Avalon, for some insane swell and crazy fast barrel surfing.
Freshwater
One of Sydney's best family beaches, Freshy is a classic go-to for reliable waves and good times. By the way, the 50m ocean pool at the north end of the beach is the perfect spot to pump out some freestyle and live your best life.
Shelly Beach
One of Sydney's most popular snorkelling and scuba diving beaches, Shelly Beach is definitely a gem you must tick off your list, stat. With a max depth of about 12 metres, a massive variety of marine life, bushwalking tracks and picnic areas, it's all ticks from us.
Palm Beach
This 2.3km stretch of sand is hands down one of Sydney's prettiest beaches, and with as many activities as there are Home and Away episodes (which made this beach so popular), you will not just be catching rays here. As well as the stunning water, you'll find a golf course, markets, kayaking, cruises, and incredible restaurants like the Boathouse—your day is guaranteed to be action-packed.
Newport Beach
This east-facing beach is known for talented local surfers who hang out around the south headland known as The Peak, as well as the long stretch of water smack bang in the middle of the beach which is perfect for swimming (which is where you will find us). Once you're done at Newport, there are a few mandatory drinks waiting for you at The Newport—doesn't sound like a bad plan, right?
Manly Beach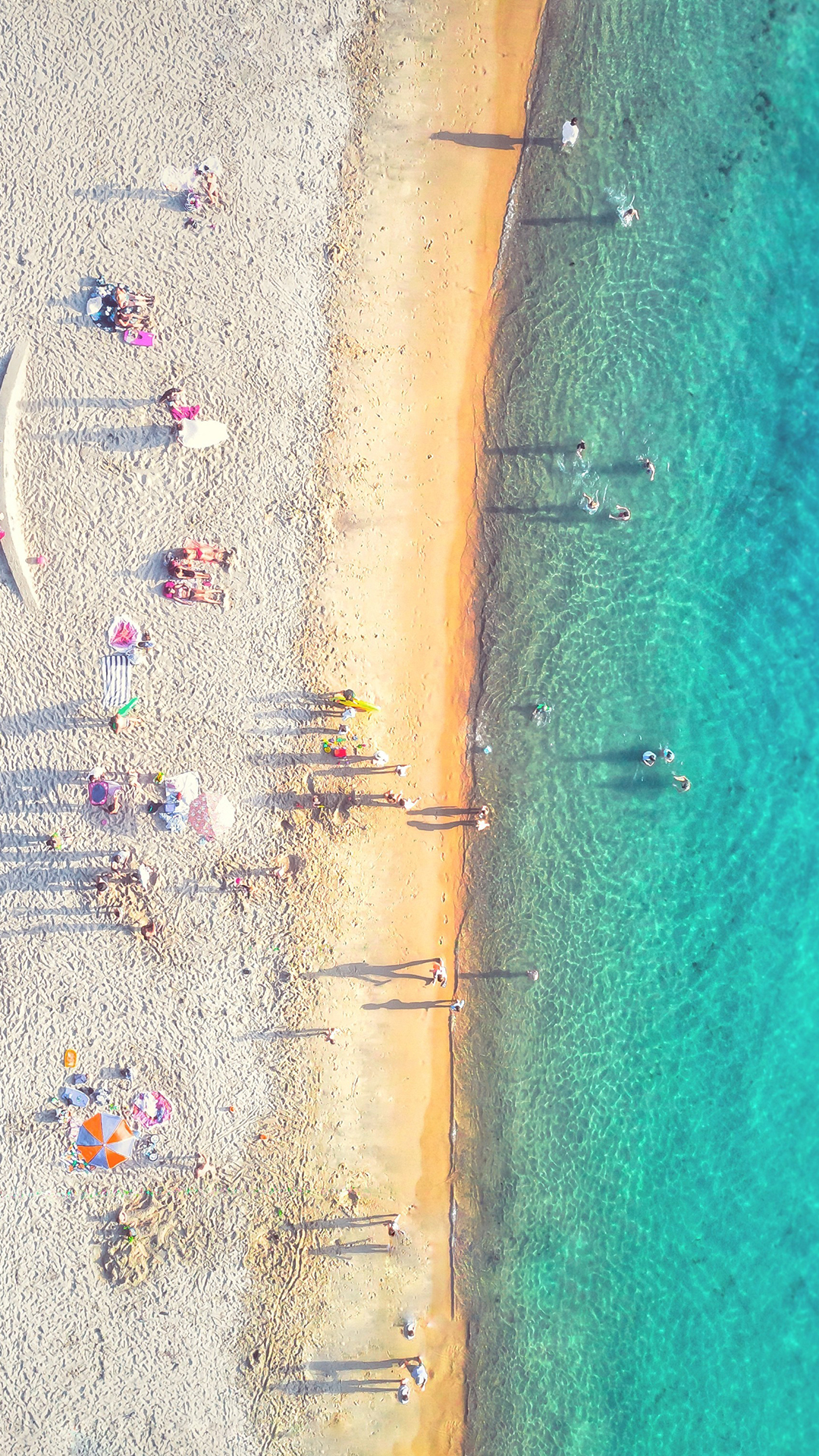 One of Sydney's most iconic beaches, Manly is the hotspot for all things swim, surf and snorkelling. Head over on a ferry from Circular Quay, grab some fish and chips and set yourself up for the day. Manly Surf School is always there to help, even though you may not stand up first try (guilty), it's loads of fun and will definitely make for a day to remember.
The Best Beaches In Sydney's East
Tamarama Beach
Situated between Bondi and Coogee beaches, this tiny 80-metre beach is the best place to take a dip halfway along your morning coastal walk. They don't call it "Glamarama" for nothing, you know.
Bondi Beach
The face of Sydney's beach scene, Bondi is the reason some people make the trek to our wonderful country, and we don't blame them. All year 'round you'll find fun things to do to keep yourself busy, from the coastal walk to Bronte, learn to surf classes, Sculpture by the Sea, and a cheeky cocktail at the beautiful Bondi Icebergs. Hot tip: hang around the Pavilion during summer and keep an eye out for the boys in blue (Bondi Rescue we are looking at you).
Coogee Beach
Coogee Beach is super family-friendly, with calm waves and an abundance of facilities to make your day just that much better. Bring a picnic rug and lay out on the enclosed lawn, or head down to the ocean baths at the southern end of the beach. Mid-beach is where you'll find the showers, so hit those up before heading up to Coogee Pavilion for an arvo margarita.
Bronte Beach
The more low-key little sibling of Bondi, Bronte Beach has one of Sydney's best natural ocean pools that the little ones will love. Families flock to the protected baths on Sydney's scorchers and the lap pool at the south end of the beach is one of the best (and free) ocean pools in town.
Gordon's Bay
Gordon's Bay is a super chilled spot, only accessible by foot, and is one of Sydney's most beautiful secret beaches. Perfect for a spot of snorkelling or even just laying out on the rocks and soaking up the sunshine, you'll come back 110 per cent more relaxed than ever before.
The Best Beaches In Sydney's South
Garie Beach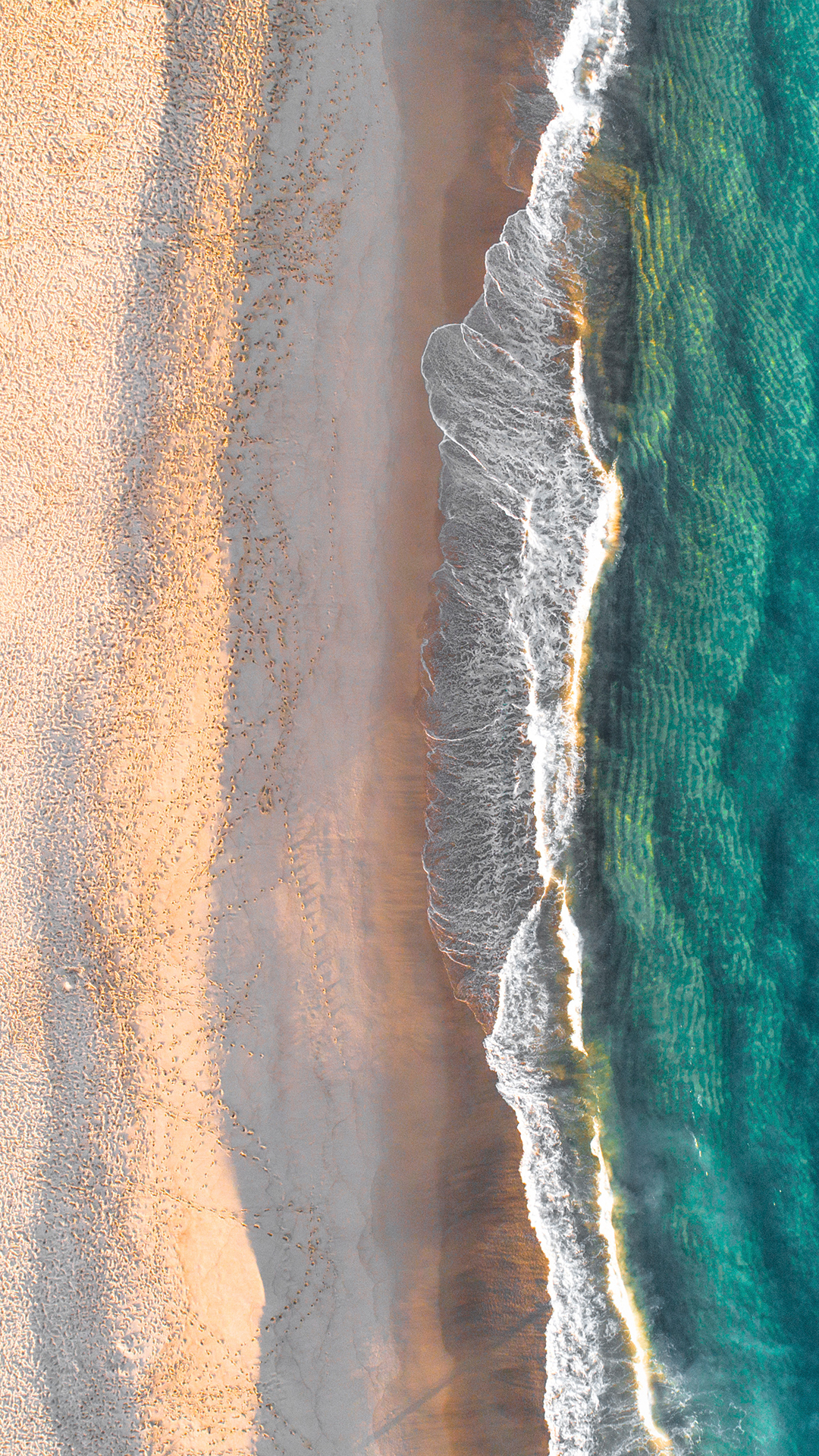 Garie Beach is the perfect place if you want to avoid the crowds and head out of the city. During the winter and spring months, you'll catch a glimpse of the spectacular whales migrating along the coastline, and cast your line with a spot of beach fishing. It's also one of the best spots in Sydney for coastal bird watching so grab your binoculars and head on down.
Jibbon Beach
This spot is extremely popular for fishing and snorkelling due to the sudden drop a few metres out into the water. See trevally and bream fish in abundance or sit back and enjoy the serenity that is Jibbon Beach.
Deeban Spit
Maianbar
Some say that heading to Maianbar is like stepping into your dreamiest coastal holiday ever. This stunning area, home to a monthly art trail and only one cafe (Maianbar Beach Cafe), is only a 15-minute trip from Bundeena and believe us, it's absolutely worth the extra few kilometres. At low tide, an epic sand strip called Deeban Spit appears, an island-like sandbank allowing you to set up shop on its white shores for the day. You can access the 'beach' through Bonnie Vale Beach.
Cronulla Beach
This is the only beach in all of Sydney that you are able to reach by train, meaning you don't have to look for parking. So the beach gods are automatically on our side. With year 'round pro lifeguards, beautiful rock pools and a strand of phenomenal restaurants, Cronulla is giving us good vibes only.
Wattamolla Beach
Located in the Royal National Park in South Sydney, Wattamolla Beach has something to suit everyone. The emerald-green coloured lagoon is perfect for snorkelling and low-key lilo vibes, the beach is an ideal fishing spot, and the picturesque picnic and BBQ area is one of the best in Sydney. And while Wattamolla is known for its jump rock—NSW National Parks advises against this thrillseeker activity as many people have been seriously injured.
Scarborough
Scarborough is a small yet super fun beach and (just quietly) it's the next beach on your hit list. Thanks to its location far away from the city, you can beat the crowds and be the king of the waves. That's what we'll be doing anyway.
Thirroul
Thirroul Beach stretches for a cruisy1km and is known for its killer swell and it's a semi dog-friendly beach, so you can bring your doggies here before 9am and after 6pm in the summer.
Best Beaches In Sydney's Harbour
Greenwich Baths
Fully shark netted and completely enclosed, Greenwich Baths is one of Sydney Harbour's most stunning spots to take a dip. Beach toys are provided so you're allowed to feel like a nine-year-old here all over again, minus the guilt of floating at the local indoor pool on a giant Havaiana thong. This one isn't open all year 'round and generally closes up shop around April.
Balmoral Beach
Balmoral Beach is Sydney's best and most popular harbour beaches. It's also the best spot to grab some takeaway, have a bite to eat, a quick dip and soak up a warm Sydney sunset. Dive into the baths and waste the day away, it's the only way to do it.
Parsley Bay
This insanely Instagrammable beach is one of Sydney's best-kept beach secrets. There's a playground to keep the little ones busy and you will have no problem finding shade under the ring of trees that surround the bay. Hot tip: head here on a weekday before 3pm and it will pretty much feel like your own private beach in the heart of Sydney.
Lady Bay Beach (Watsons Bay)
Lady Bay Beach (Watsons Bay) is a low key harbour beach made for those who love to go for a quiet dip and catch up on a good book. Cozzies are optional here as this is one of Sydney's best designated nude bathing areas. Be free Sydneysiders.
Murray Rose Pool (RedLeaf Beach)
This ocean pool is one of Sydney Harbour's largest beaches, but it's also a local secret and while it's filled with locals in the know, it will hardly be as jam-packed as some of Sydney's other, shall we say, more famous beaches. The wrap around pontoon is the perfect spot to park yourself for a quick bite before continuing to practice your Olympic diving technique into the water.
Camp Cove
This pristine cove is home to calm waters and some of the most spectacular views of any beach in Sydney. Popular amongst families due to the shallow, relaxed water, you will also find groups of local kayakers and paddleboarders around the area.
Lady Martins Beach
Lady Martins Beach is the backyard to some of the most expensive real estate in the country, and for a good reason. The water here is the up there with the clearest in Sydney and the sand is just as amazing. Bring your dog along and set up camp because, for today, you are one of Sydney's elite.
Milk Beach
Score front seats to Sydney's best harbour and city views and set yourself up on Milk Beach for the day. It's tucked into the base of Hermit Bay with easy access via the Hermitage Foreshore Walk and it's the ultimate seaside nook for fishing, snorkelling and swimming.
Shark Beach (Nielsen Park)
This netted harbour beach, wrapped in ultra-white sand, is definitely a spot to check off your list of Sydney's harbour beaches. The park itself has three large picnic areas and the views are unbeatable. We know what you're thinking—BBQ packed beach day with the fam.
Prefer to stick to the hidden beaches? Read this.
Image credit: Silas Baisch, Destination NSW, Destination NSW, Adam Krowitz, Destination NSW, Adam Krowitz, Destination NSW, Destination NSW, Destination NSW, Destination NSW, Destination NSW