From the first glimpse of Manly Cove on the ferry ride over, all the way up to Barrenjoey Lighthouse at the tip of Palm Beach, ask anyone about the Northern Beaches and they'll likely tell you about one of the vast expanses of golden sand before mentioning anything else.
While the beaches are rightly adored for many reasons—famous beaches included—there's far more to the peninsula than beauty alone. Particularly in recent years, this sector of Sydney has developed into a hub for fantastic eating experiences that rivals even some of Sydney's most famous foodie quarters. From traditional cuisine that makes the most of the local bounty to restaurants that ply their trade in worldwide delicacies, here are our picks for some of the best restaurants on the Northern Beaches.
Pilu
Freshwater Beach
You know a venue has great views when there are weddings taking place on a frequent basis and that's exactly the case with Pilu. Set in a heritage-style cottage on the dunes of Freshwater Beach—the home of Australian surfing—Pilu also offers the chance to gaze upon the dramatic scenery of Queenscliff Head. Helmed by Sardinian chef Giovanni Pilu, the menu pays homage to la dolce vita and the importance of food in everyday Italian life. Star of the show, however, is the Sardinian tasting menu with dishes including blue-eye trevalla, slow-roasted suckling pig, and coral trout "alla Catalina". It's hardly a surprise the Pilu website has a page specifically for all the awards the restaurant has won.
Bert's
Newport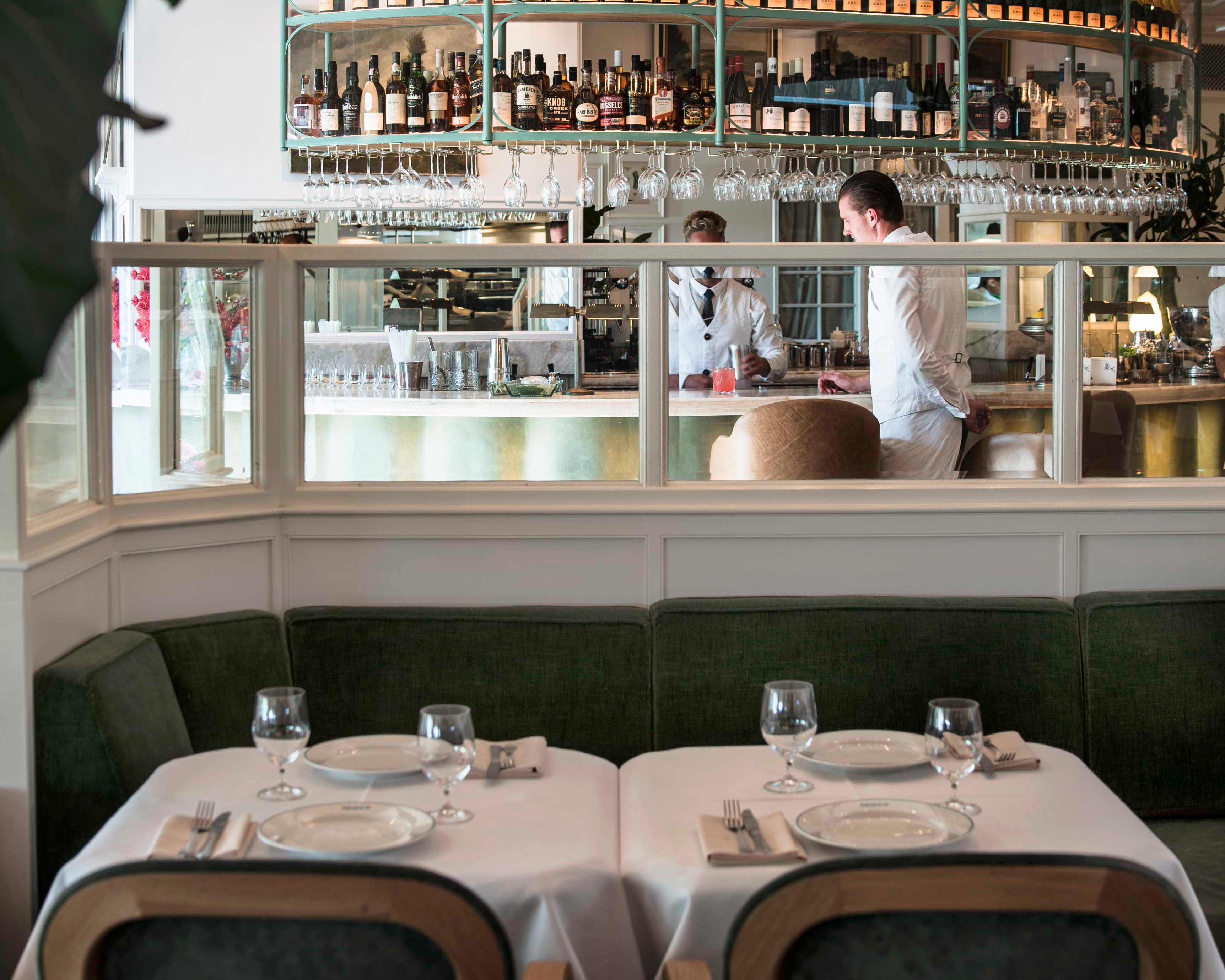 Located atop one of the Northern Beaches' most iconic pubs, The Newport, Bert's matches the elegance of a Western European brasserie with breathtaking views across sparkly Pittwater. The Merivale-owned venue boasts a French-leaning menu heavily influenced by the big blue, with dishes including yellowfin tuna tartare, bucatini with pipis and cuttlefish, and NSW swordfish served with macadamia, basil and herb salsa. Boasting the ambience of dining from another era but without the stuffiness of some fine dining eateries, you can get top-class food at Bert's and then always pop downstairs for a couple of post-dinner schooners.
The Herring Room
Manly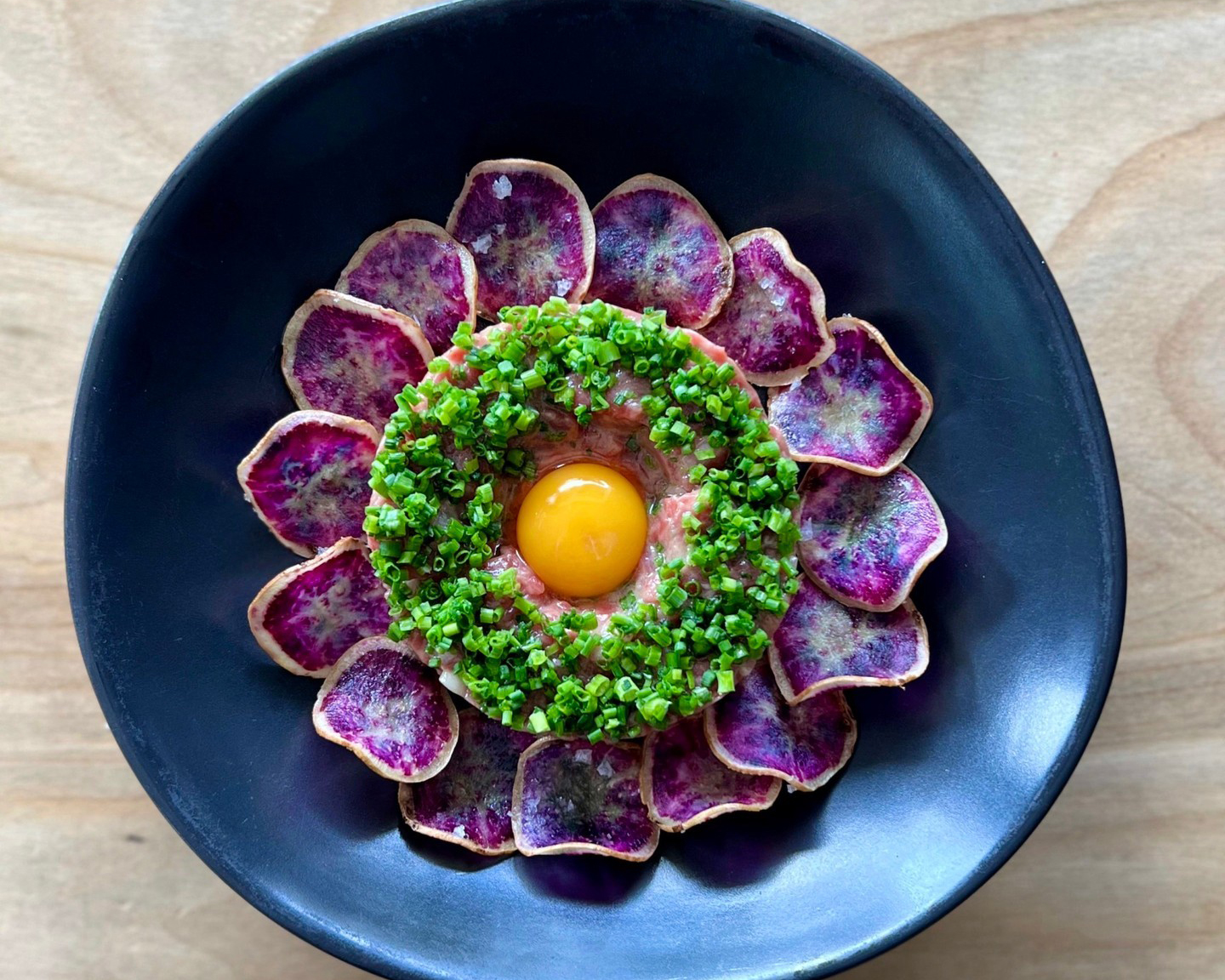 If you're going to be situated just a stone's throw from one of Australia's most famous beaches, you'd better be doing some pretty decent fish. Happily, Manly's aptly-named The Herring Room certainly delivers on that expectation. Originally starting life as The Sardine Room in Potts Point, The Herring Room focuses on freshness and quality of ingredients, bringing to life dishes such as rainbow trout with cauliflower purée, razor clams, fennel and shallots, or miso-glazed bass groper with eggplant, pine nuts and dashi jamón broth. There's also a degustation menu, a fantastically stocked bar, and an à la carte cocktail selection, all served in an intimate and friendly setting.
Banco
Manly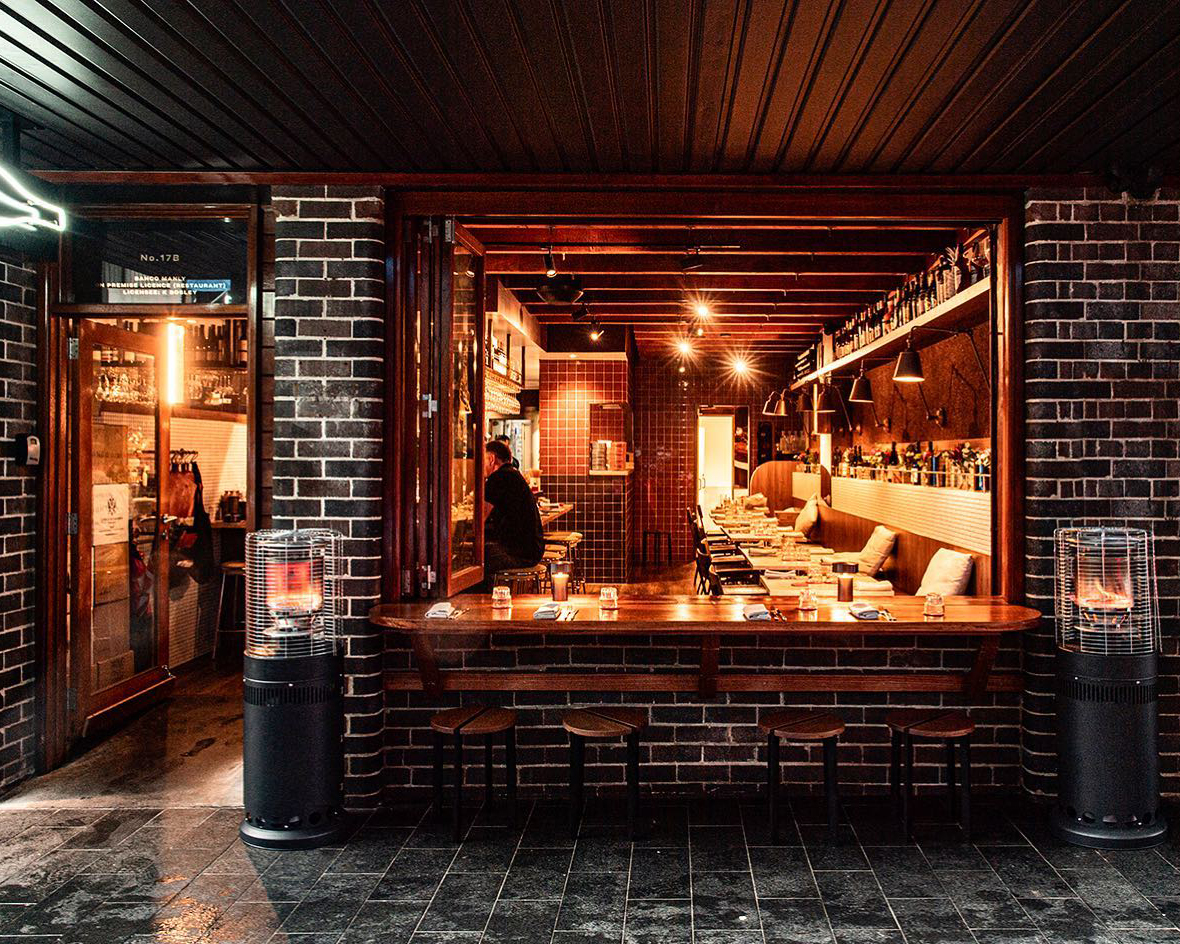 Located down an unprepossessing Manly side street, the fact the combination of natural wines, hip-hop and sharing plates is packing out Banco night after night means some Inner West cachet must finally be coming to the Northern Beaches. On tap, you're just as likely to find signature cocktails as you are small-batch ales. To eat, you'll want the moreish snacks—like ceviche, scotch egg (served with curry mayo), and miso lobster roll—to keep on coming. The wine list has a focus on independent producers, plus you'll find arguably the most comprehensive digestif menu this side of the Mediterranean.
Bar Elvina
Avalon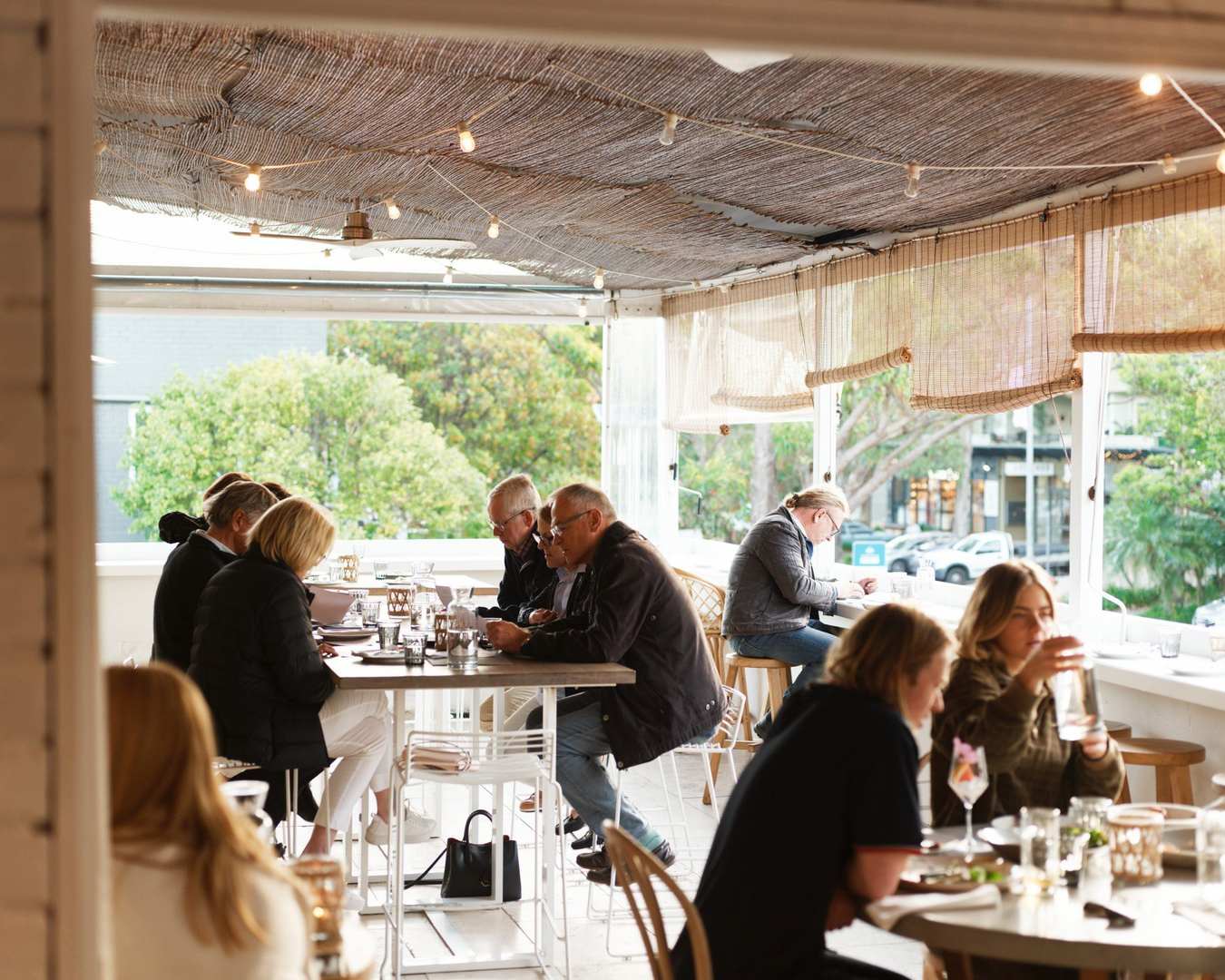 Life moves at a slower pace the further up the Northern Beaches you travel, as the skyscrapers and the noise of the CBD become little but a distant memory. That's why you could be forgiven for thinking you're in a Mediterranean taverna when you step into Bar Elvina on Avalon's Old Barrenjoey Road. The whitewashed walls and light streaming through the windows feed into that dreamy laidback vibe. But just because it doesn't take itself too seriously, don't think Bar Elvina doesn't know its onions when it comes to produce. The menu leans heavily on local goodies (there are foraged ingredients on the plates and, if you order from the cocktail list, in the glasses, too). Bar Elvina is also extremely vego-friendly, meaning there's everything you could want in a beachy bar-restaurant.
Queen Chow
Manly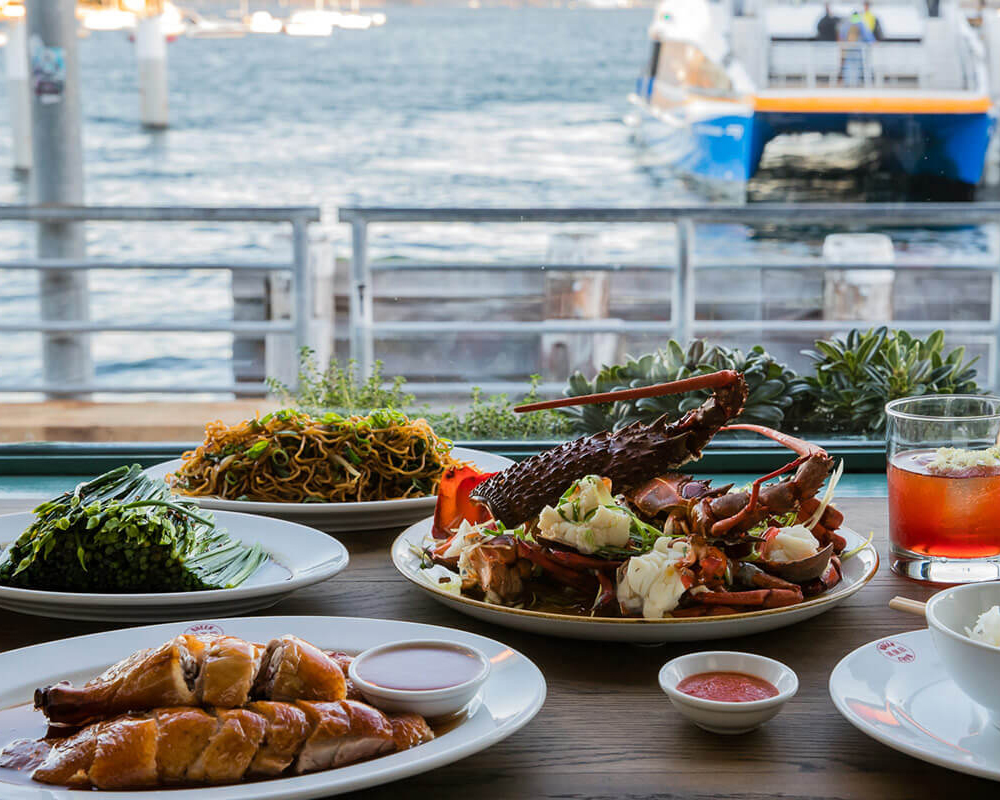 Queen Chow is one of the first things you see when you pull into Manly Wharf on the ferry from Circular Quay (aside from, you know, the boats and beaches and stuff). This Merivale-owned Cantonese eatery also pays homage to Chinese restaurants of the past throughout Australia, so there are nostalgic touches like bowls of deep-fried ice cream that are sharing menu real estate with incredible seafood options like pipis in XO sauce and steamed scallops with ginger and shallots. Add in a selection of banquet menus for larger groups and a killer wine list and you've got an experience fit to match the location.
Pocket Pizza
Manly and Brookvale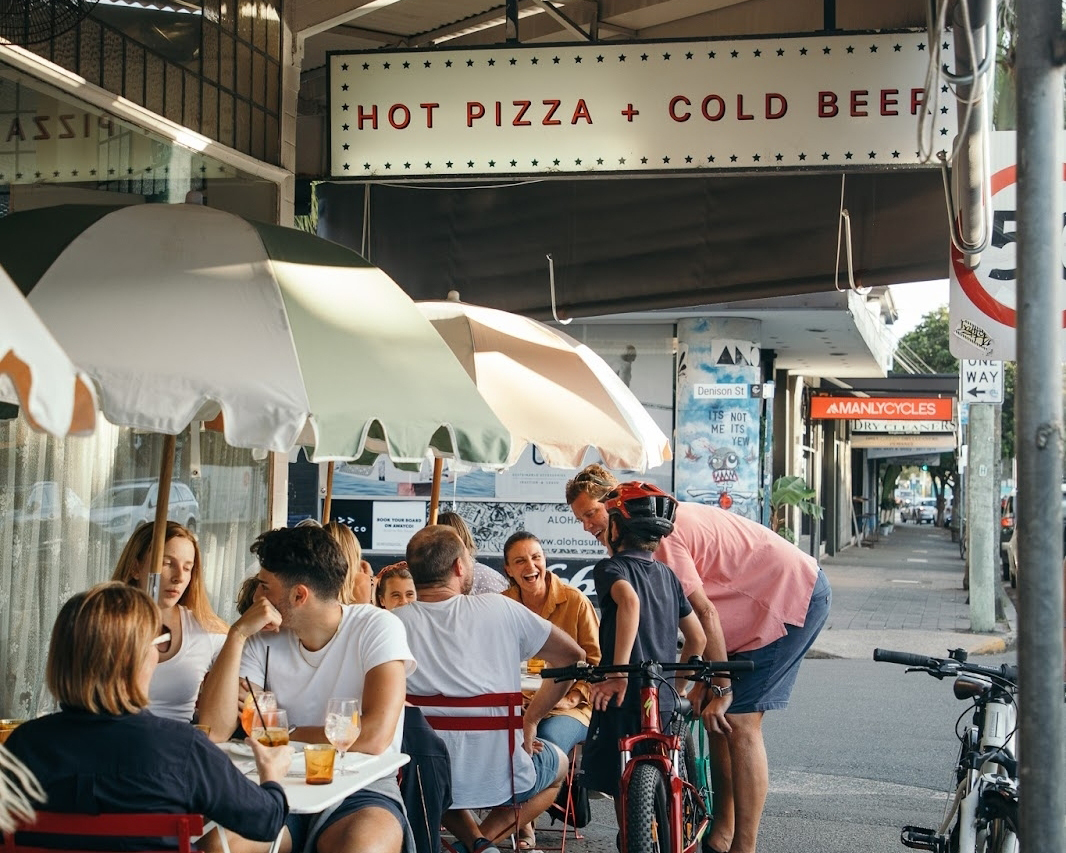 Sure, you can't really go wrong with pizza. Even bad pizza is pretty good. But since this is the only pizza place on the list, you know Pocket Pizza has got to be something special. Their website is straight to the point—it reads "Liquor, Pizza, Pasta, Deli". And it's no exaggeration to say Pocket Pizza are expert in all four pillars. However, one look at the menu will show you it's the "punderful" pizzas where they really bring their A-game. Fior di latte, nduja, ricotta, salami, honey and chilli flakes sound pretty damn good on their own, but even more so when it's called "Netflix & Chilli". And however hard you try, you're not going to come up with a better name for the signature eggplant parmi pizza with parmesan, pesto and ricotta than "Parmaaa! Just Killed a Man".
Randy's
Avalon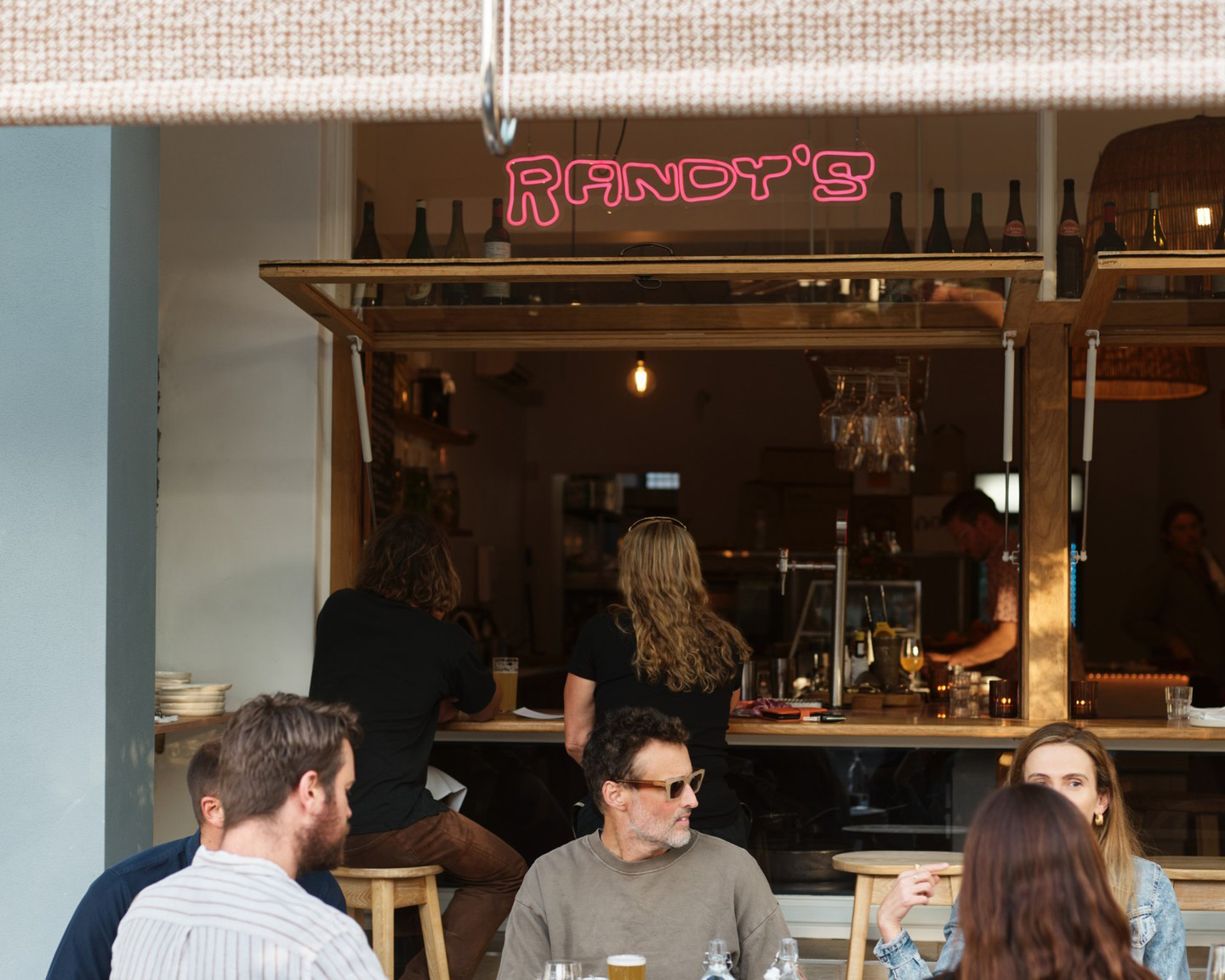 This spot in sunny Avalon spent a hot minute being a vibey sandwich joint—before becoming Randy's, the coolest wine bar on the north side of the Northern Beaches. It seems the locals prefer the boozier option too, as this buzzy joint from the owners of Bar Elvina is always brimming with punters enjoying the vibey tunes, oyster shell martinis (with optional oyster), and Moreton Bay bug buns. Expect a neat concise menu, designed to be whatever you want it to be: a post-swim snack and aperitivo, an easy long lunch on a lazy weekend, or a fuss-free night out with mates.
Alma
Avalon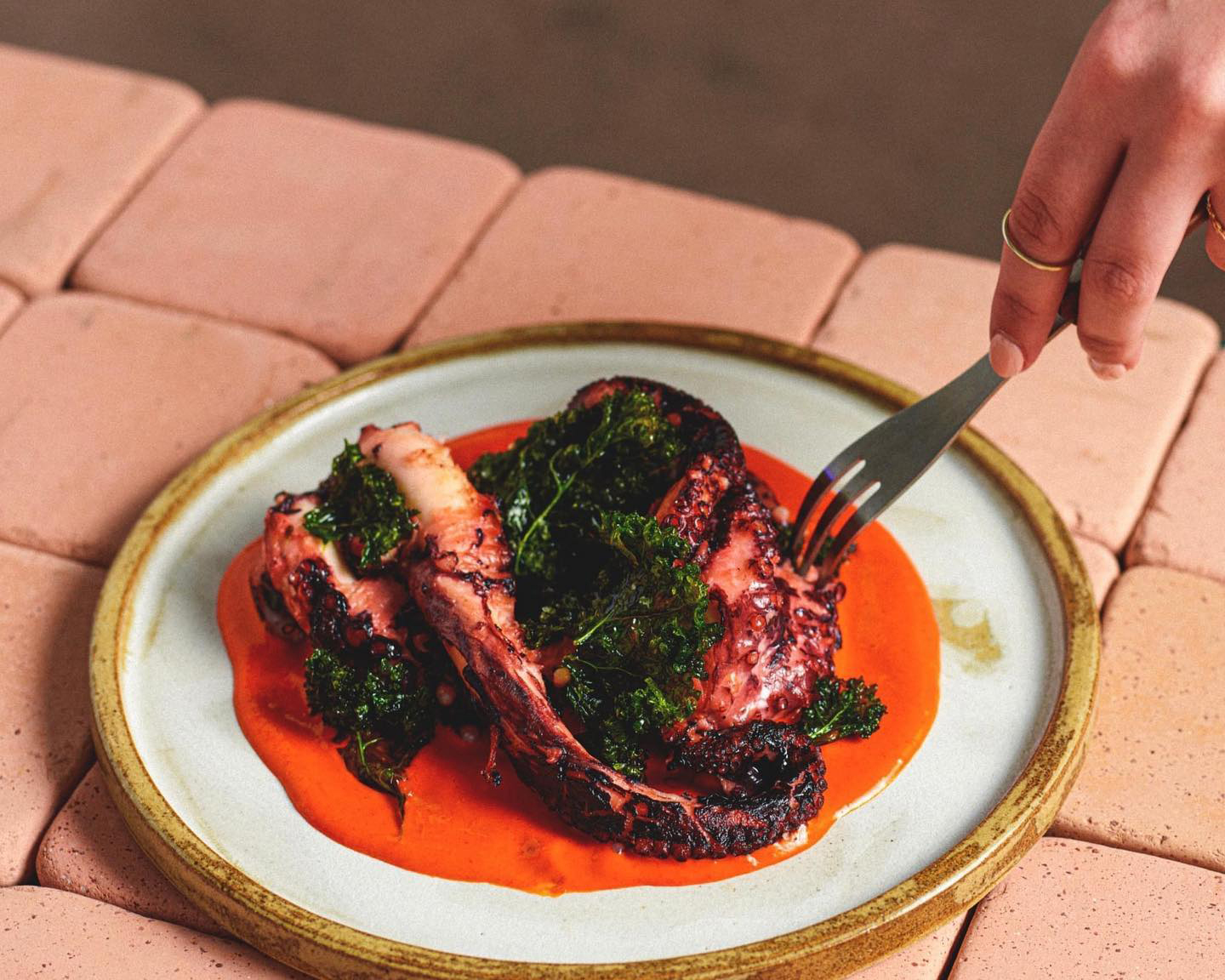 Too often, Mexican restaurants in Sydney just mean some kind of combination of spicy meat and tortillas, which does the nuanced and daring cuisine a huge disservice. Avalon's Alma looks to marry the excitement of Mexican street food with the best ingredients Australia's east coast has to offer, hence you see braised octopus with peanut mole or Pacific oysters with agave mead mignonette. Sure, there are tacos and guac and salsa too, but all are offered with consideration and authenticity you can't help but fall for. They're clearly doing something right: after making a success of the Avalon joint, a sister restaurant (St. Alma) has recently opened in the heart of Freshwater.
Sunset Diner
Avalon and Lane Cove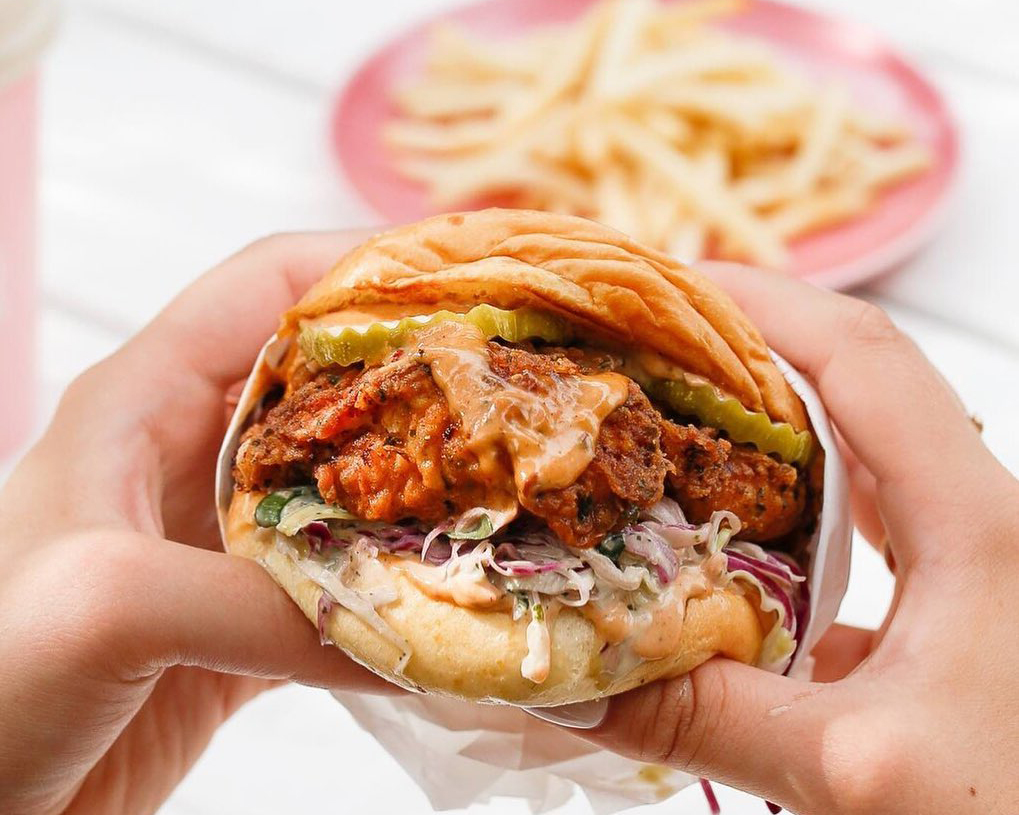 Neon lights, blocks of solid pink everywhere, and a menu delivering shakes and sundaes. It's fairly clear that Sunset Diner takes its cues from a retro-hued version of Miami. However, this is far more than pastiche (even if the shakes do come with whipped cream and a cherry on top), the burger selection includes crumbed mushroom or chicken katsu alongside more traditional choices. There's a beverage menu far more extensive than you might imagine from a place that leans into a particular kind of vintage Americana. Not convinced? We're doubtful the diners from old Hollywood movies had green tea noodle salads on the specials board, let alone gave you the option of pairing it with a Clare Valley Riesling or a sour made with Four Pillars Bloody Shiraz gin.
Corretto
Dee Why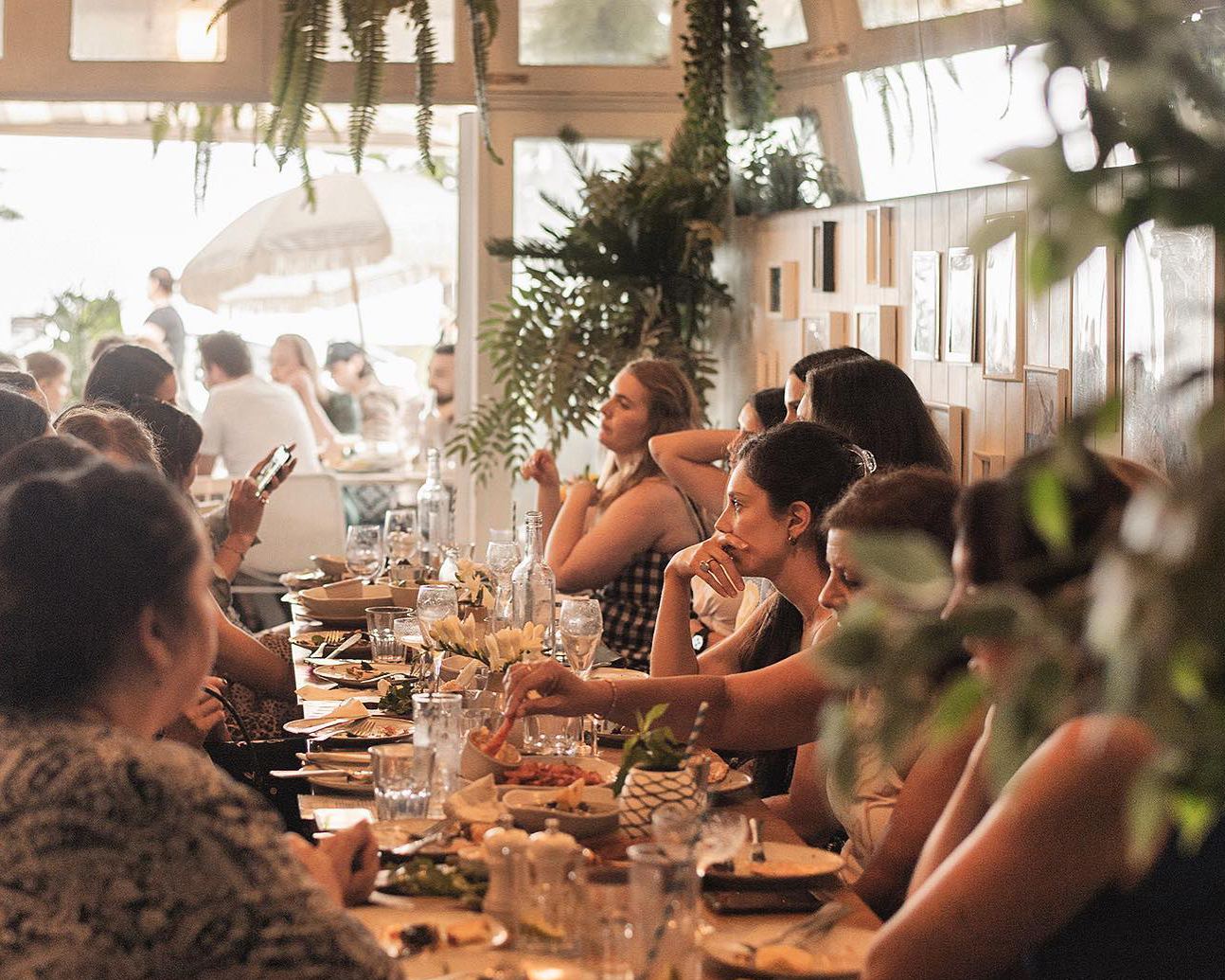 Anyone who's spent a few hours tinkering in Duolingo can tell you that "corretto" is actually Italian for "correct", which is a promising start when looking for somewhere to grab a bite to eat. Like many Northern Beaches restaurants, Dee Why's Corretto marries incredible views with the renowned style and dishes of the Med—without straying too far from what we have to offer on these shores. So, you can hunker down for a classic Aussie brunch or a bottomless long lunch, or pretend you're on the Amalfi for apertivo hour with an Italian Campari or a limoncello (from, er… Manly). More than most places though, Corretto is particularly good for vegans, with a menu featuring, amongst others, falafel burgers, roast pumpkin salad, and a Mediterranean vegetable stack including roast chat potatoes and North African chermoula.
Jonah's
Whale Beach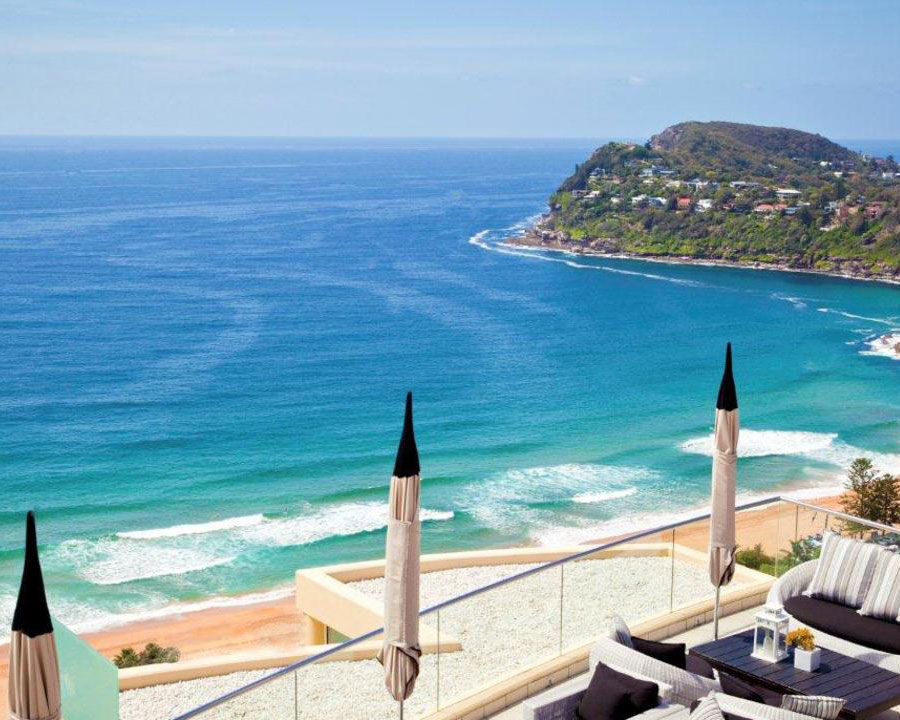 There are restaurants that can arguably be described as iconic, and then there are restaurants that are famous because they offer a package that includes return seaplane flights. It clearly isn't cheap, but Jonah's on Whale Beach, which is also a boutique hotel, offers the kind of unique experience on which it's difficult to place a value. Unsurprisingly, given its oceanside location, the menu is teeming with irresistible fish dishes, including rock lobster thermidor, grilled king prawns in miso and orange butter, and, the pièce de resistance, a three-tiered frutti di mare platter. After nearly a century on the Northern Beaches as a byword for luxurious dining, Jonah's shows no signs of letting its crown slip.
Sunset Sabi
Manly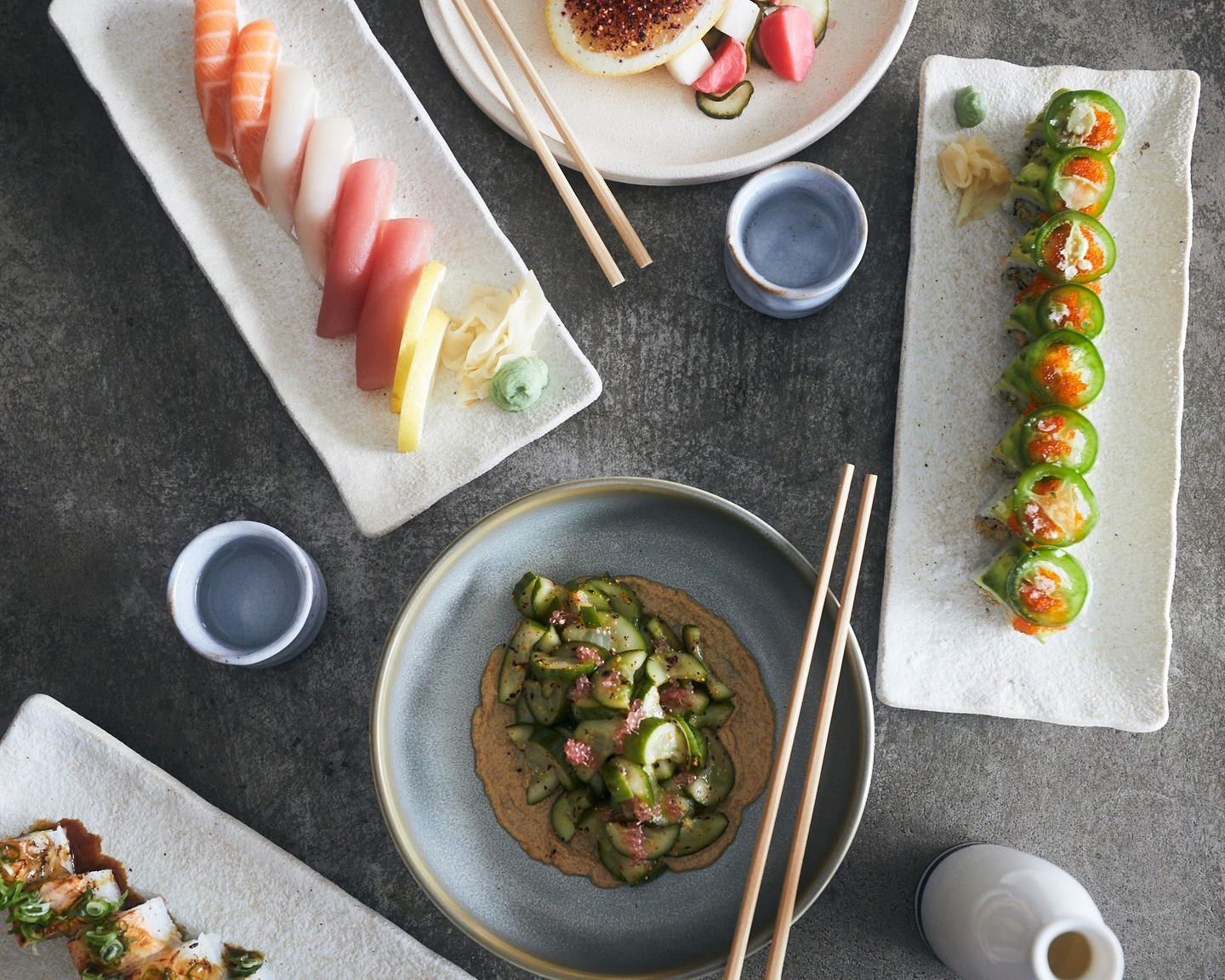 Manly's Pittwater Road may not seem much at first glance compared with the attention-hogging beach on the parallel street behind, but it comes alive in the evening with a great selection of bars and restaurants. One of the finest is Sunset Sabi: a bar and dinner spot that describes itself as "A lot of Japan, a little bit not". Here, you can get the kind of Japanese favourites that are well-loved throughout Sydney, like salmon nigiri, chicken yakitori, and soba noodle salad. Then, there are more thoughtful, curated dishes like kingfish with strawberry, cucumber, and chilli, or gyoza filled with a collection of mushrooms and fragrant dashi. The beverage menu shows arguably even more variation, with a wide variety of drinks from the Beaches themselves, Japan, and even further afield. Sabi bomb, anyone?
The Collaroy
Collaroy Beach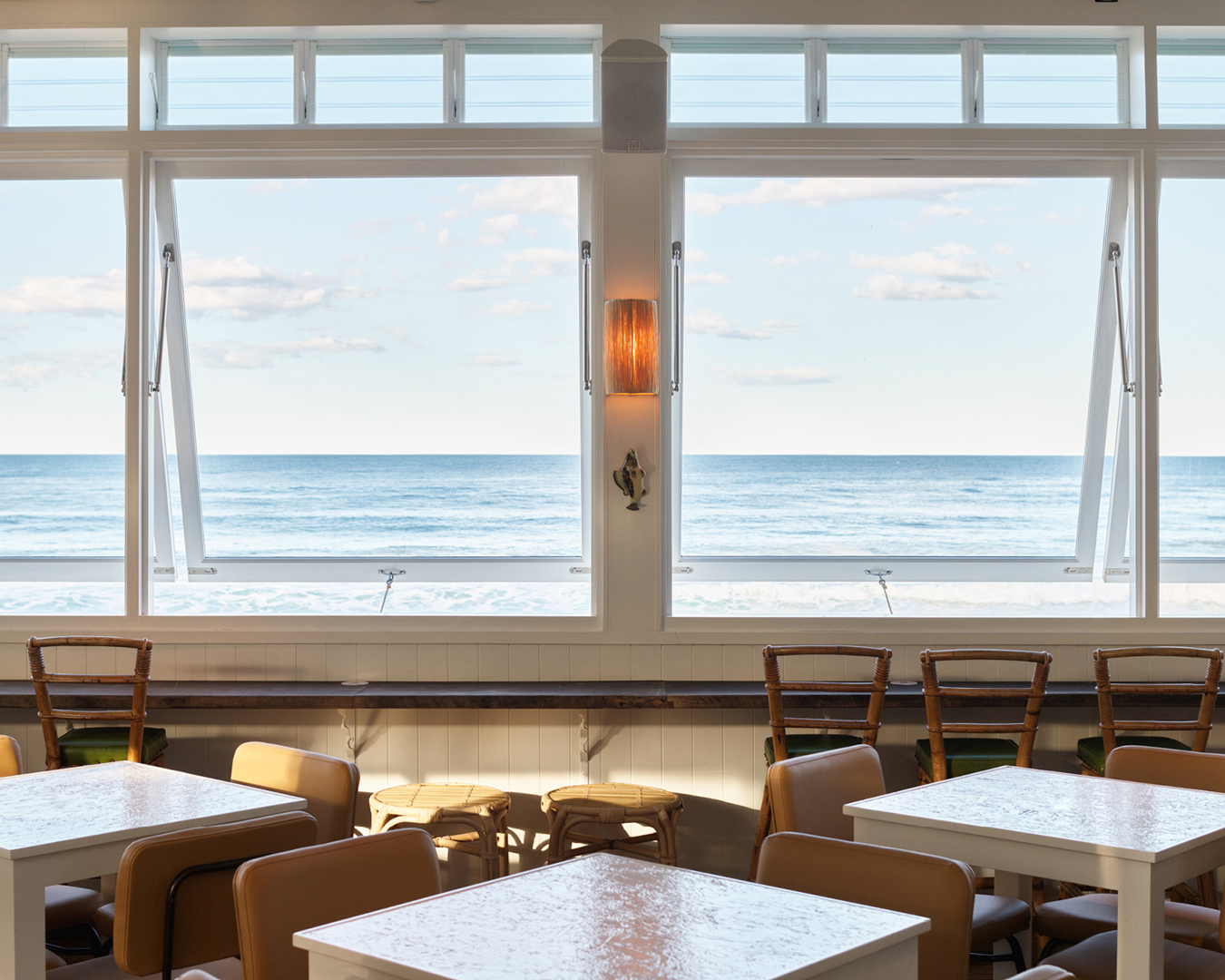 The Collaroy might call itself a pub but this Merivale venue (located in the suburb of Collaroy, unsurprisingly) is the kind of pub that didn't really exist until a few years ago. No grimy floors and stubbies of VB here—instead, a welcoming, family-friendly establishment with stylish décor and a menu specifically designed to keep everyone happy. So, you find pub faves like schnitties and burgers sharing space with bug meat linguine and swordfish carpaccio. And that's without mentioning there's an entire pizzeria, with enough variety to charm even the surliest Neapolitan. While you're there, check out The Collaroy's Tiki-inspired offshoot, The Surf Deck for a banana daiquiri.
Rosa
Mona Vale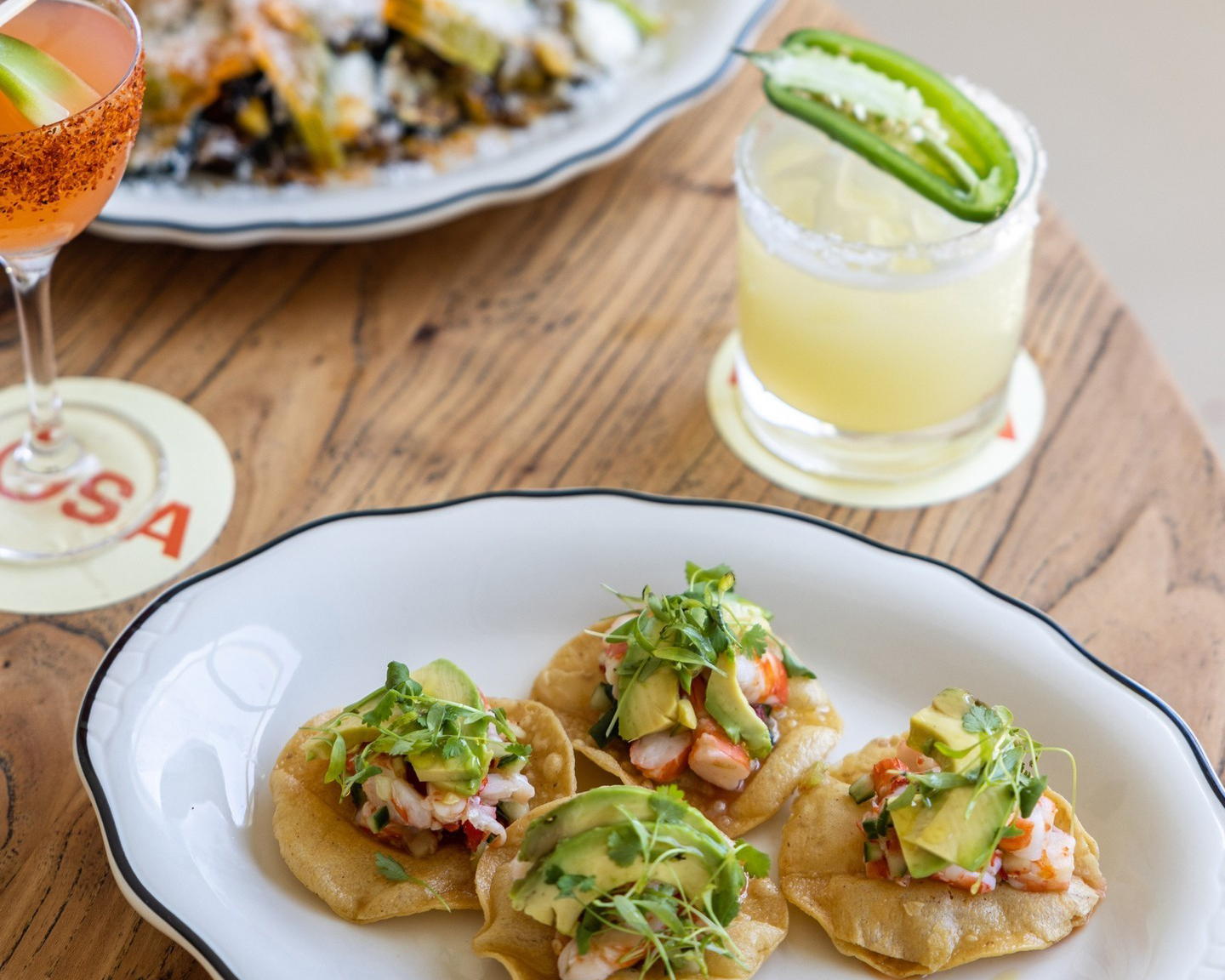 What was once a roadside Tex-Mex venue is now a slick and stylish ode to Tulum. From the team behind Dunes at Palm Beach, Rosa is a modern take on Mexican dining that's suited to casual visits after a swim, or more structured celebrations with tables headed with share-style dishes. The menu doesn't strictly adhere to traditional Mexican fare, instead offering twists like tequila pasta (instead of vodka), soft shell crab betel leaf tacos, and jungle ceviche with fermented pineapple. The flaming pineapple tequila bombe Alaska is a must-try for dessert, alongside the menu of margaritas including the requisite spicy take and vibrant blue Tulum margarita—or, perhaps, a round of tequila shots accompanied by finger lime.
Keen to explore a bit more? Check out:
Image credit: Randy's, Merivale, The Herring Room, Banco, Bar Elvina, Merivale, Pocket Pizza, Randy's, Alma, Sunset Diner, Corretto, Jonah's, Sunset Sabi, Merivale, Rosa