Takeaway pizza joints, waterfront venues with brisket burgers and Sydney's bona fide margarita capital. Such is the restaurant life in Manly.
Just like Stacey's mum, Manly has absolutely got it going on. This beachside sanctuary is filled with burritos, fancy seafood spreads and a whole lot of summer cocktail sipping. From cosy hole-in-the-walls to al fresco dining on rooftops, we dare you to find a better place to feast in Sydney.
Read on for the best restaurants in Manly.
Bar Tropic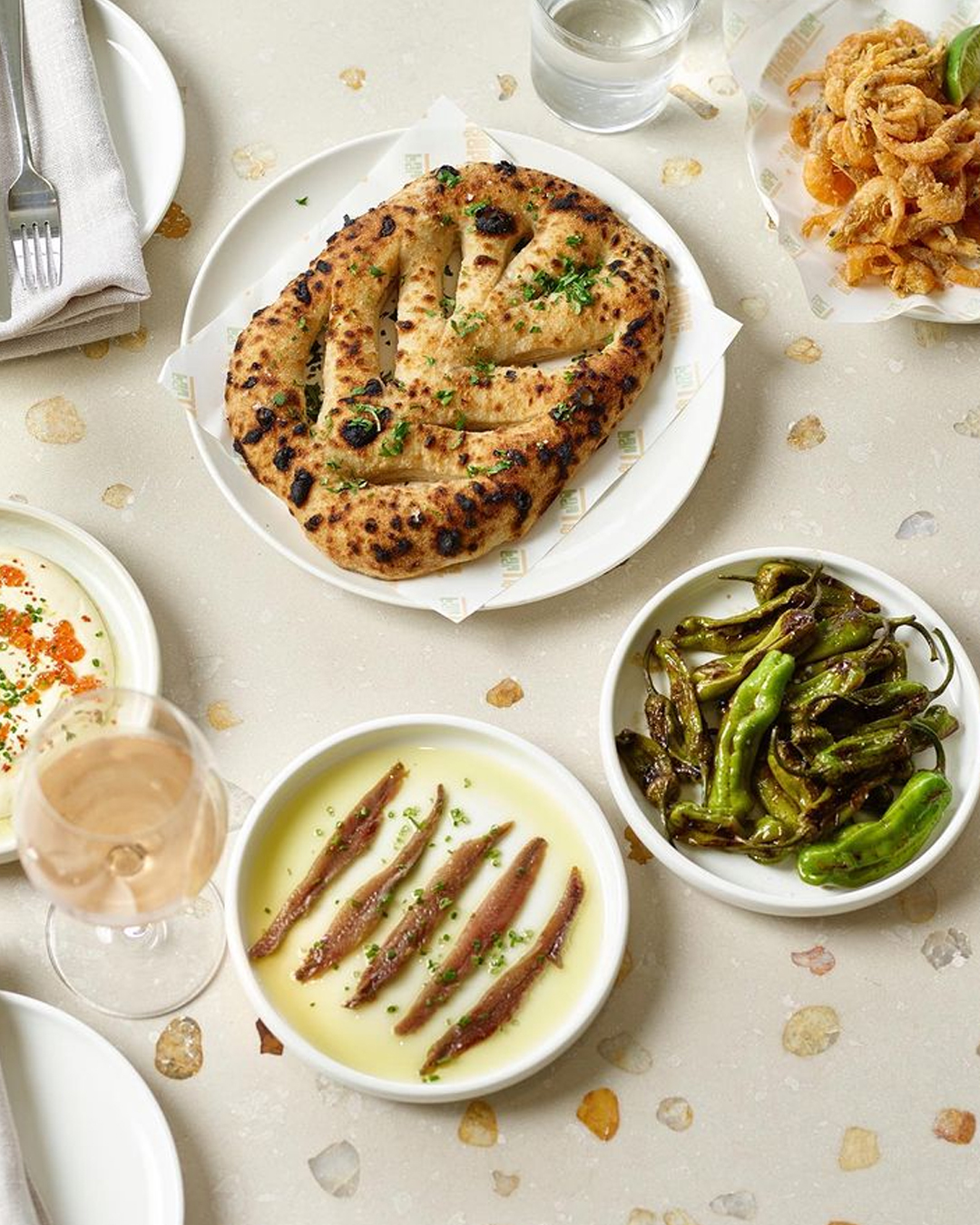 Manly's famed Wharf Bar has just reopened but this time around, it sports a brand new Mediterranean-inspired restaurant filled with high terrazzo tables, prawn cocktails on ice, wood-fired bread and a spiced pineapple margarita worthy of your summer sipping. With a food line-up led by executive chef Francois Poulard (formerly head chef at Woollhara's Chiswick), the entire space has taken a leaf out of its sister venue the Gold Coast—Burleigh Pavilion, so expect a touch of Palm Springs on Sydney's Northern Beaches.
Bar Tropic has been designed to centre around an open kitchen, which means you'll have front row seats to watch Poulard and the Bar Tropic crew cook up some pretty hefty seafood feasts. Inside and outside set-ups are available with freshly shucked oysters, lightly fried school prawns, grilled scallops, burrata and salami Picante all on offer. Moving past the small plates, you'll want to hone in on the cold seafood platter, a hero item here loaded with spanner crab salad, scallop ceviche, chilled tiger prawns, kingfish crudo, Eastern rock lobster frites and a 1.3kg Tomahawk steak frites.
The Pantry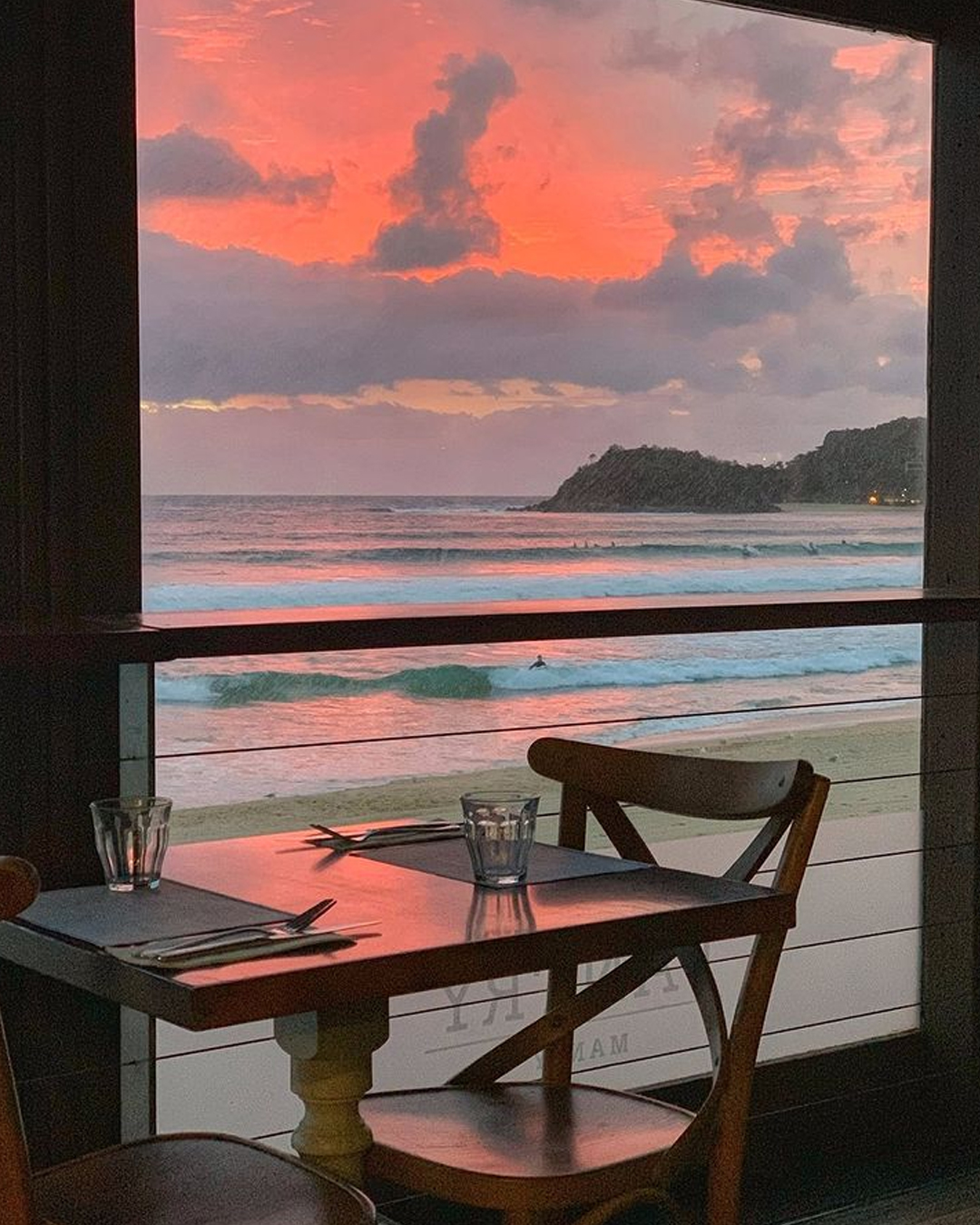 The Pantry holds a sacred spot in the heart of Manly, having been the beach suburb's dedicated beach house back in the 1920s. In those days, it simultaneously served as a tea house and set of change rooms before it was transformed into a kiosk, then a restaurant and then officially named The Pantry in 2010. The idea is that The Pantry clocks in as one of Sydney's best day to night restaurants and you'd be hard-pressed to find another venue that snaps up a view and feed just as good.
The entire space feels like a glorified beach shack but one that churns out some pretty fancy feasts including truffle salami, duck and shiraz pate and grilled morcilla sausage. Around this, you can also go for a BBQ brisket burger, a rack of Junee lamb and a short and sweet handful of pastas. It's the kind of place you can expect to have to wait for seating (walk-ins only) on a Friday or Saturday night but, as you might have guessed, it is very much worth it.
Chica Bonita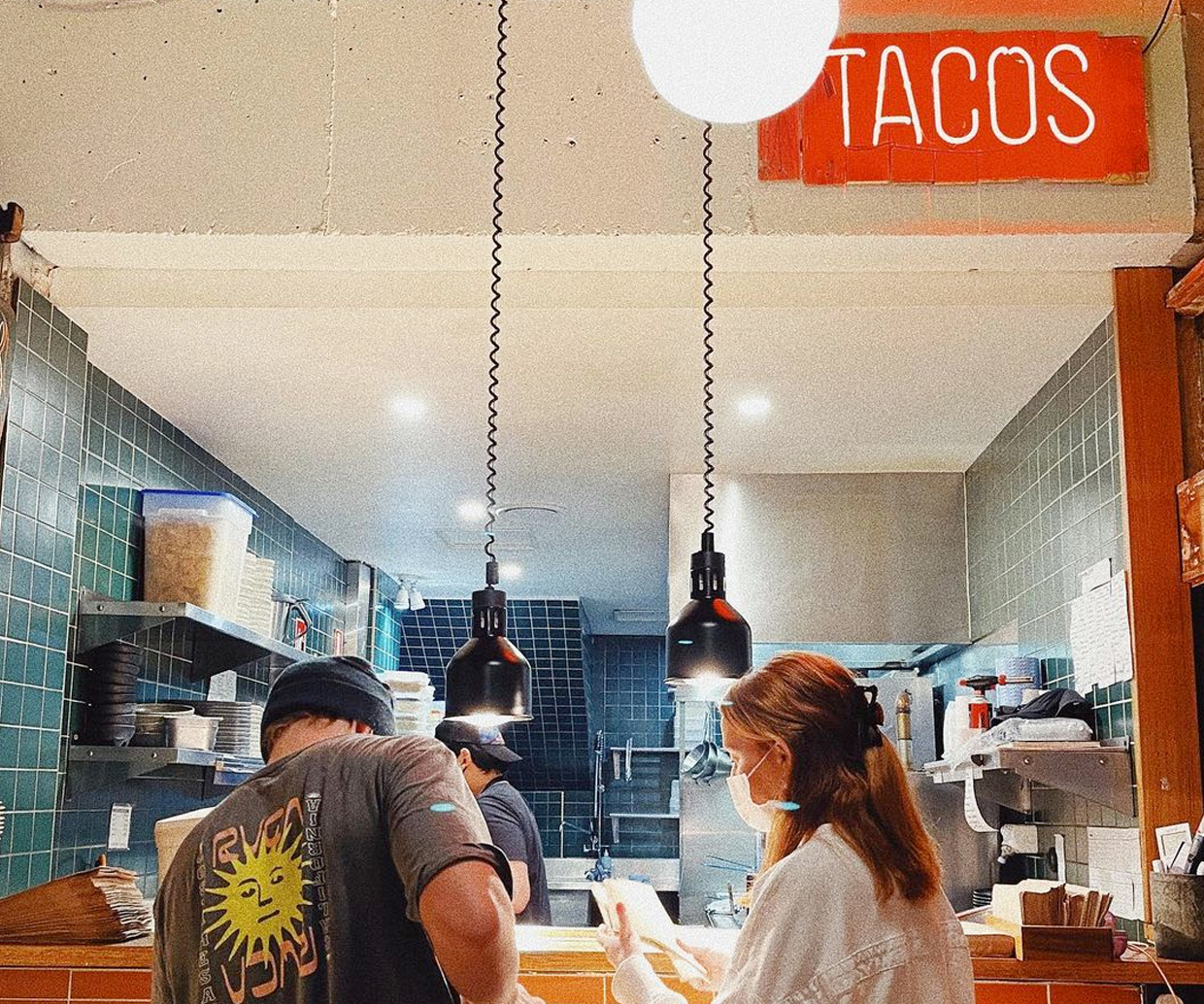 The word "institution" gets thrown around a lot but Chica Bonita really is one of the OGs. This Northern Beaches taqueria was started by Luke Miller and Sean Miller who both turned this grungy hole-in-the-wall into Sydney's margarita capital (and then even decided to open a CBD outpost too).
A sweet date night spot, Chica Bonita really shines when it comes to the packed burritos, tasty tacos and the ever-epic carne fries—a local speciality which pops up around restaurants in the likes of San Diego packed with steak, melted cheese, pico de gallo and guac. Of course, you'll need to work your way through the celebrity margaritas here which span a myriad of tropical flavours and since lockdown hit, they've also been rolling out canned mezcal margs too.
Manly Greenhouse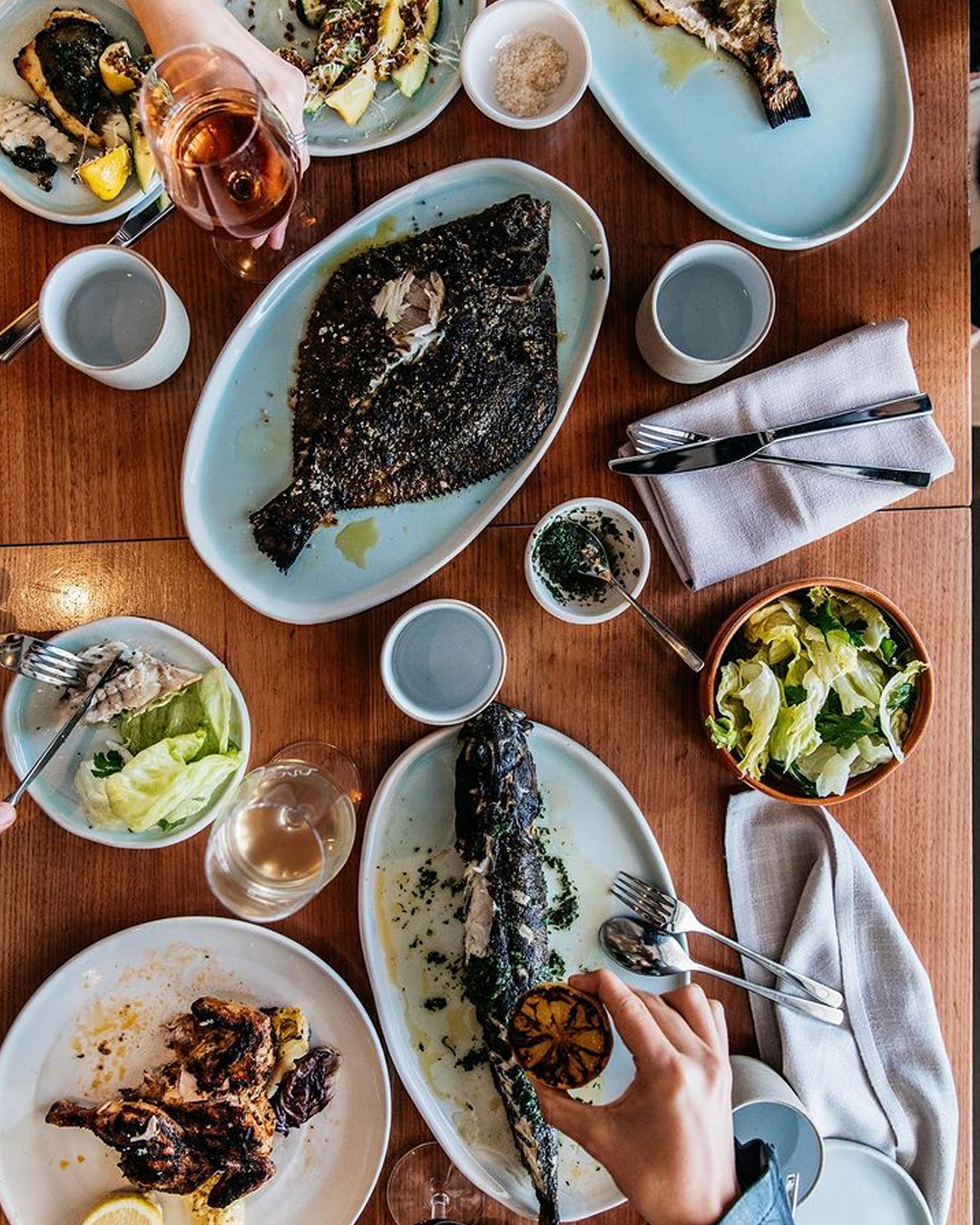 Consisting of three levels, each one as lush as the other, Manly Greenhouse offers casual beachside bar and dining, a sizzling charcoal grill restaurant and a rooftop bar with quite honestly the best sea views going around. When you are looking to sit down for a bite, the ground level and middle level, known as The Greenhouse and The Wineroom respectively, are your best bets.
On the ground floor, hatted chef James Evangelinos has created one of the best bottomless antics in Sydney, with three courses and two hours of quality beers and wines. Level up to The Wineroom and you'll find a restaurant with Basque-inspired tapas fresh off the charcoal grill. There's potato cakes, mussels, wagyu flank and naturally—a burnt Basque cheesecake to finish your feasting off. On top of this, there's a casual 400-strong international wine list and a premium cocktail bar serving everything from boutique tinnies to duck fat washed Grey Goose cocktails.
Queen Chow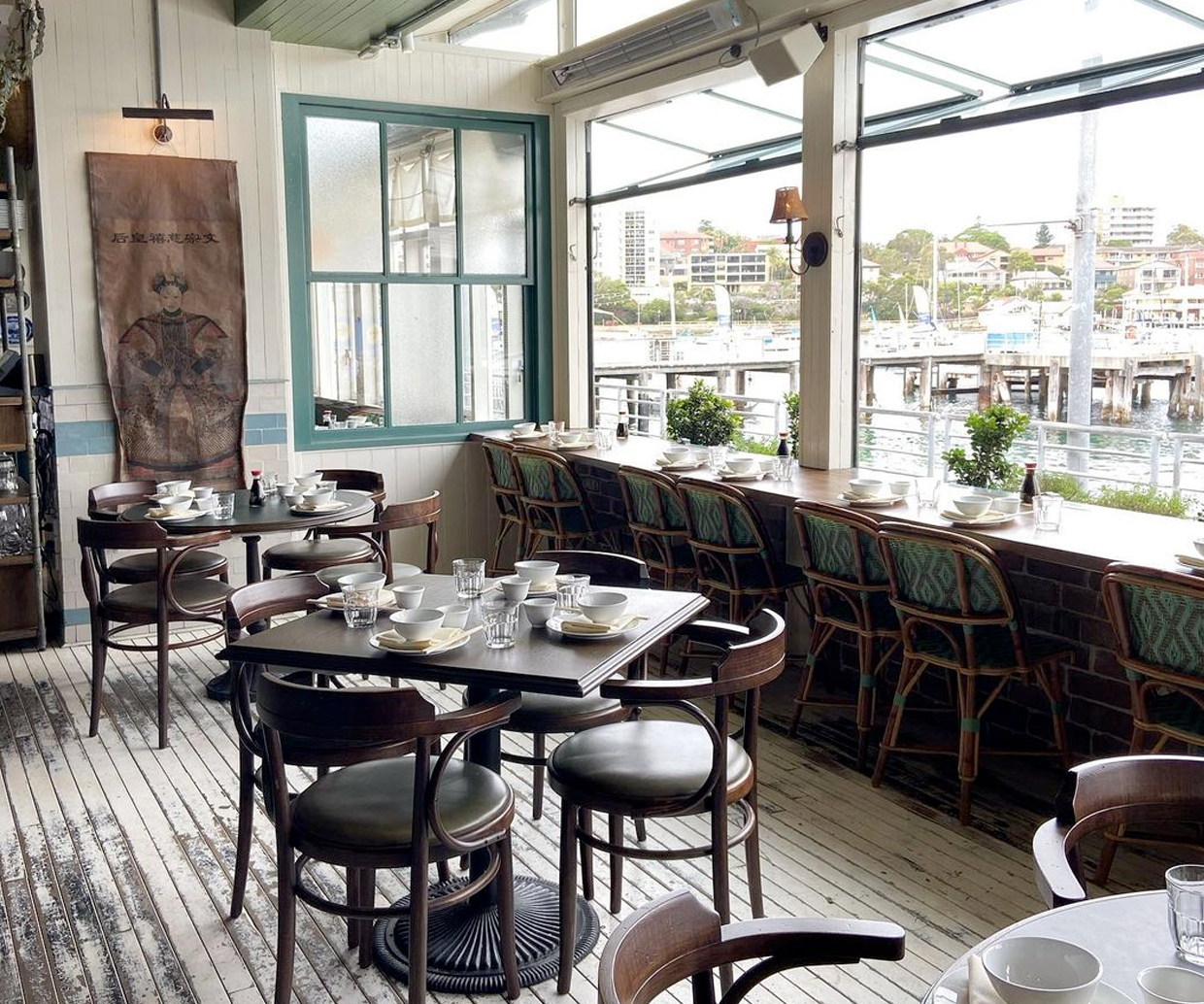 It goes without saying that Queen Chow is undoubtedly one of Manly's best restaurants. Perfect for group gatherings, this buzzing waterfront restaurant is a goldmine of Cantonese eats, combining the best of Hong Kong fare with a touch of nostalgia so prep your bellies for honey king prawns and deep-fried ice cream.
With an array of flavoursome dishes, you can start with the handmade wonton soup and BBQ Peking duck pancakes, then follow with Queen Chow's prawn toast, wok-fried lobsters and pippies in XO sauce; and sweet and sour pork. If you're more of a dim sum fan? The dumpling menu has been expertly crafted by Eric Koh, one of the greatest dim sum masters in the world (we're talking a man that has made the art of dim sum his life-work, people). You'll find all your favourites from the famous prawn siu mai to pork xiao long bao and prawn har gau. There are also egg custard tarts (do you even yum cha if you don't get these?) and an array of other dumplings that have been steamed, baked or fried. To make things easier for bigger crews, there are two main banquet spreads you can dive into too.
Sunset Sabi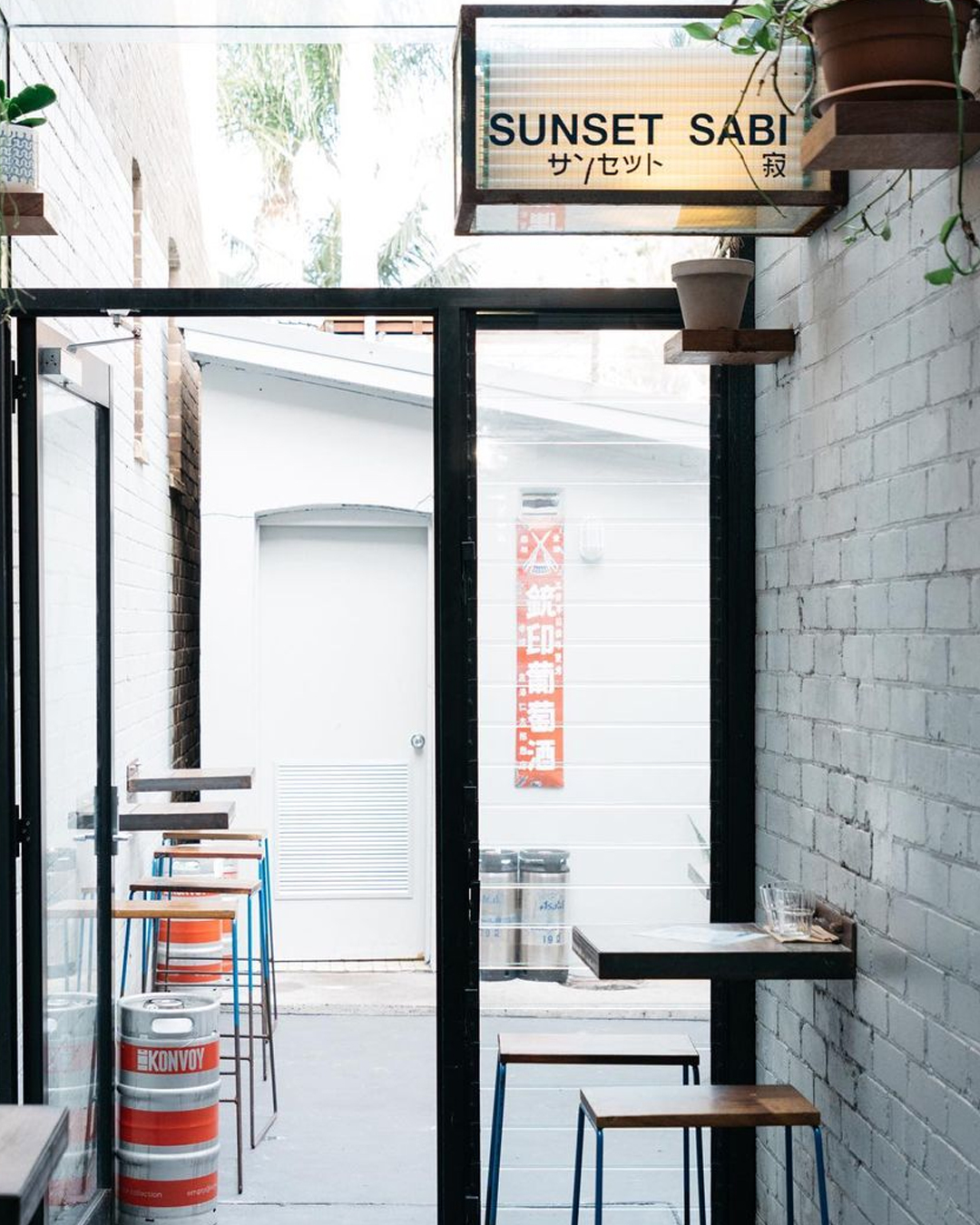 Everybody loves a place that they can eat out at that doesn't break the bank. Sunset Sabi is a Japanese izakaya on Pittwater Road combing sushi, sashimi, cocktails and Japanese beer and it absolutely must be on your radar if it isn't already. The no-frills menu is straight to the point here and you can wrap your hands around karaage chicken served with Japanese pickles, spicy tuna tartare, tempura corn with yuzu mayo and sashimi platters decked out with appellation oysters. For those with a sweet tooth, don't miss the sweet burger, a tasty stack of sweet potato doughnut, whisky and matcha white chocolate, and strawberries.
Drinks-wise, there are cocktails loaded with yuzu, lemongrass and ponzu but you can also swig back on beer, sake and international and local drops too.
Pocket Pizza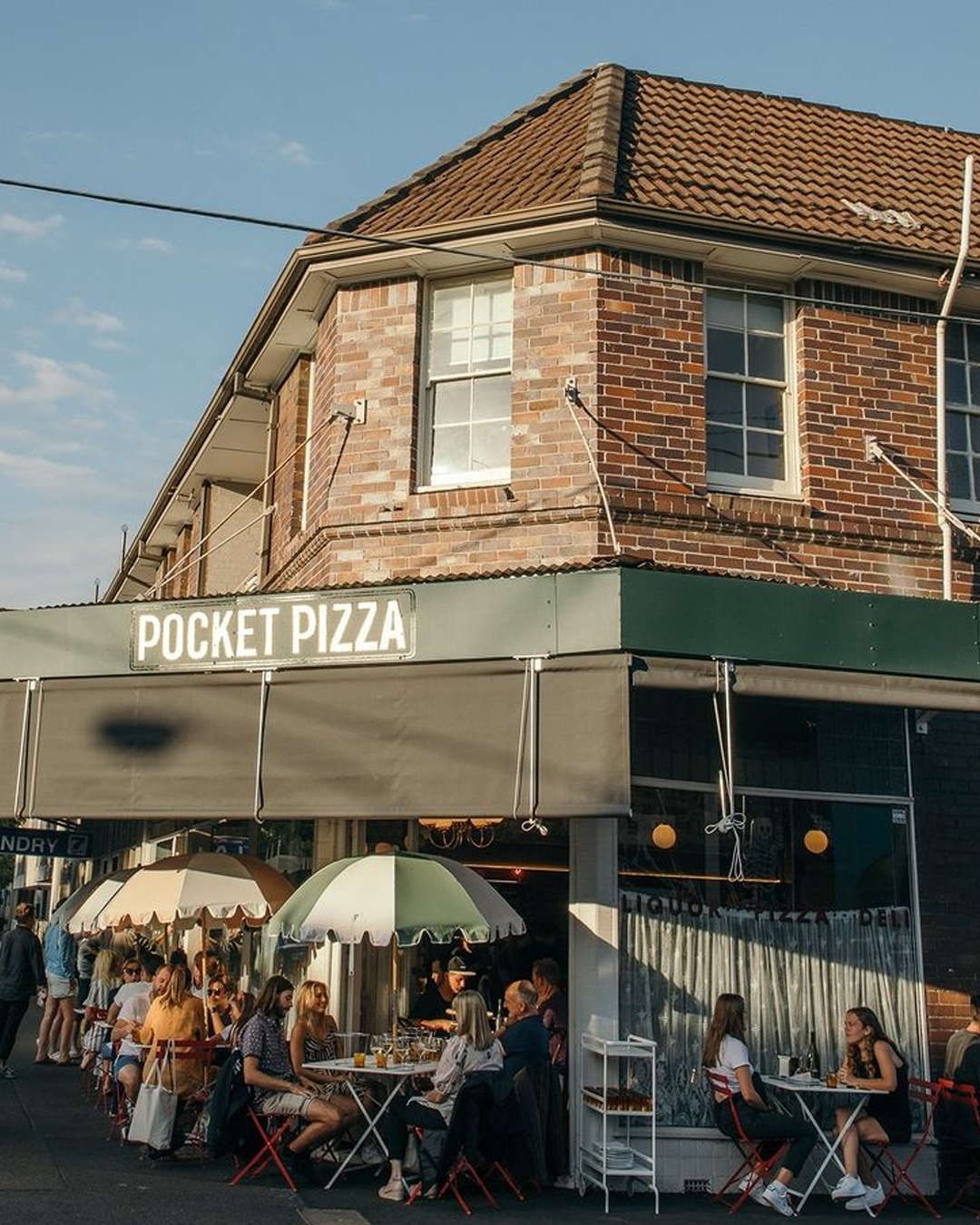 When an Italian restaurant has gingham table cloths, you know you're in for a tasty treat. Pocket Pizza is a corner feasting haven that is part deli, part takeaway joint and part restaurant. The set-up is perfect for easy catch-ups with mates because filling up with vodka pasta, anchovies, garlic bread and a "Chesus Christ" pizza is always a good idea. Dessert is fun here so make sure you order up the Caffe Negroni pumped with gin, coffee, aperitivo and sweet Vermouth or go the excellent banoffee pie studded with salted caramel, biscuit, whipped cream and chocolate.
Sake Restaurant And Bar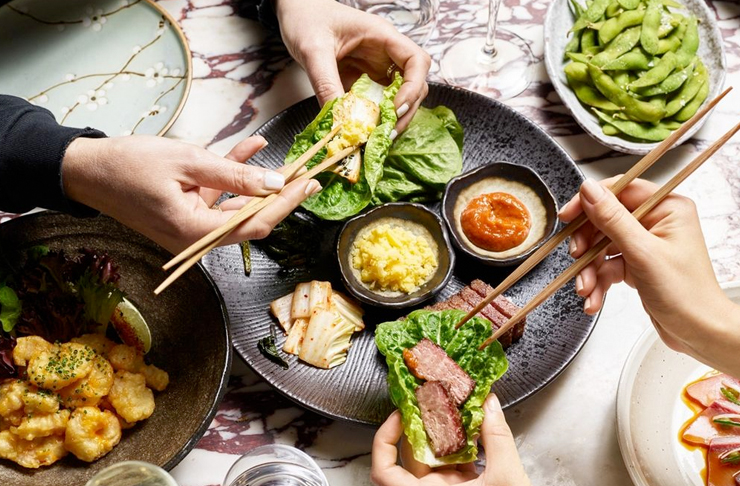 You'll find Sake Restaurant And Bar at Manly Wharf, a glorious build of beach-side vibes, chic dining and 300 seats all serving stunning views of Manly Cove. You can pick your poison here, take in the sea air and ocean views on the terrace, sit kitchen-side at the sushi counter, get the crew around for a more intimate experience in one of the private dining rooms or sip on gin bowls in the bar area.
Menu options include à la carte and banquet menus, as well as the revered style of omakase dining, where you can leave your foodie fate entirely up to the chef. Unsurprisingly, it's all about premium produce and sustainable seafood here, with fresh fish sliced and diced by the sushi masters here—made to order. Slurp on ramen bowls, knock back sushi rolls or crunch into a nifty selection of tempura.
There's also a number of signature dishes worth your time including Sake's popcorn shrimp served with spicy mayonnaise, ginger chicken and the wagyu and prawn fried rice.
Still hungry? Check out all of Sydney's best new restaurants you should be excited about.
Image credit: Pocket Pizza, Bar Tropic, The Pantry, Chica Bonita, Manly Greenhouse, Queen Chow, Sunset Sabi, Pocket Pizza, Sake Restaurant & Bar