There's nothing quite like dining out in the city. Whether for a first date, an anniversary, a family lunch, or any old Tuesday night—the Sydney CBD these days offers up long list of delicious options.
From fine dining on the banks of Sydney Harbour to cosy gems hidden in the city's backstreets, famous chefs, local secrets, and everything in between—the city covers a lot of griound and there's heaps to discover. One thing's for sure for the hungry among us, the CBD has you pretty spoiled for choice.
Here are 16 of the best restaurants in the Sydney CBD.
Ragazzi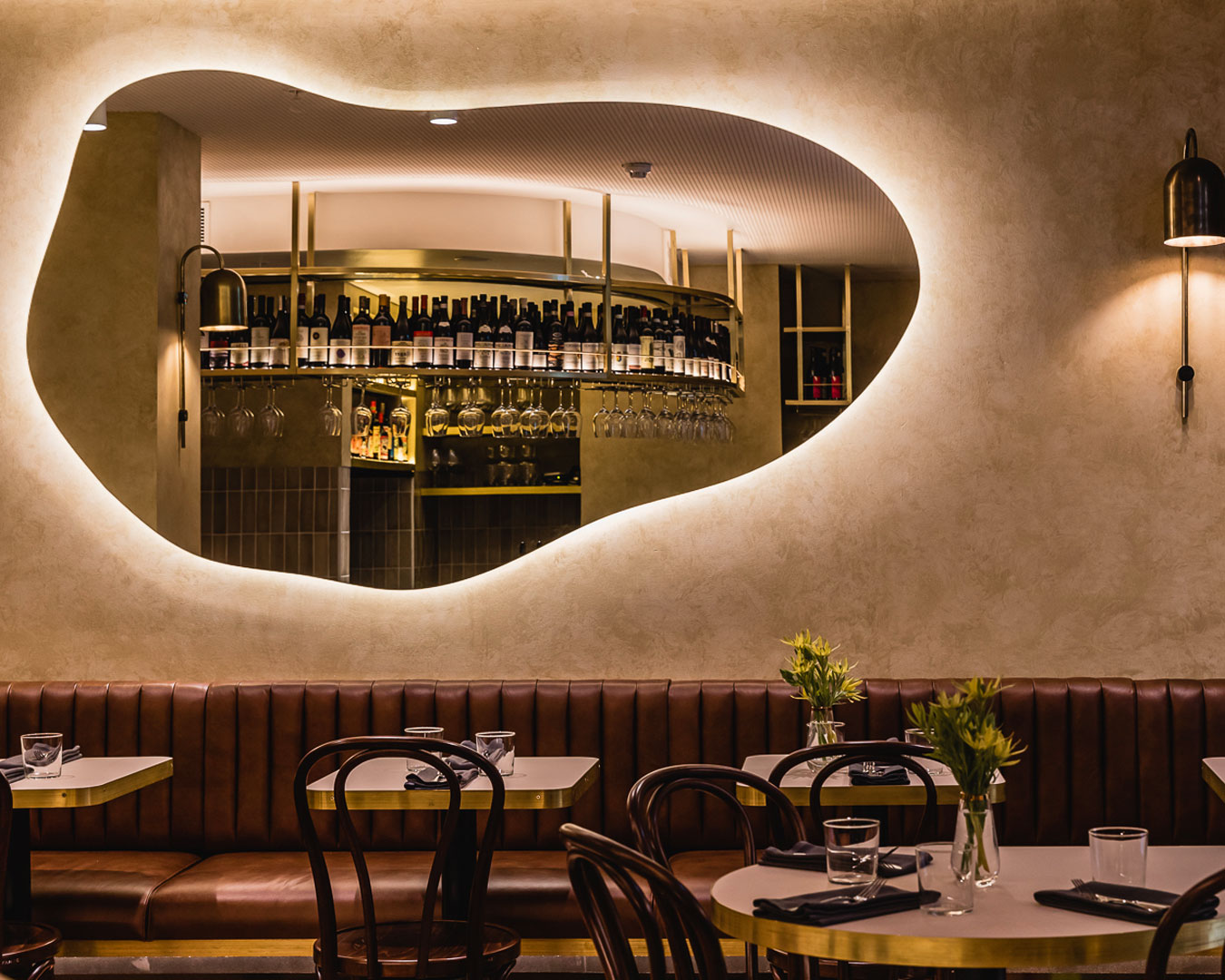 If you had to describe Ragazzi in three words: Italian, pasta and wine. Need we say more? So popular is chef Scott McComas-Williams' hand-crafted pasta that it spawned Fabbrica, a takeaway shop and pasta emporium also in the CBD. The team behind Angel Place's hot ticket 40-seat dining spot are also responsible for favourites like Dear Sainte Éloise and Love, Tilly Devine. Whether you're in for an after-work vino or a weekend lunch, expect a rotating sample menu showcasing the wonders of Italian flavours and pasta, in a fast paced, vibey setting with a cracking playlist to boot. All this, alongside a 250-bottle wine list paying homage to classic and contemporary Italian winemaking.
Mr Wong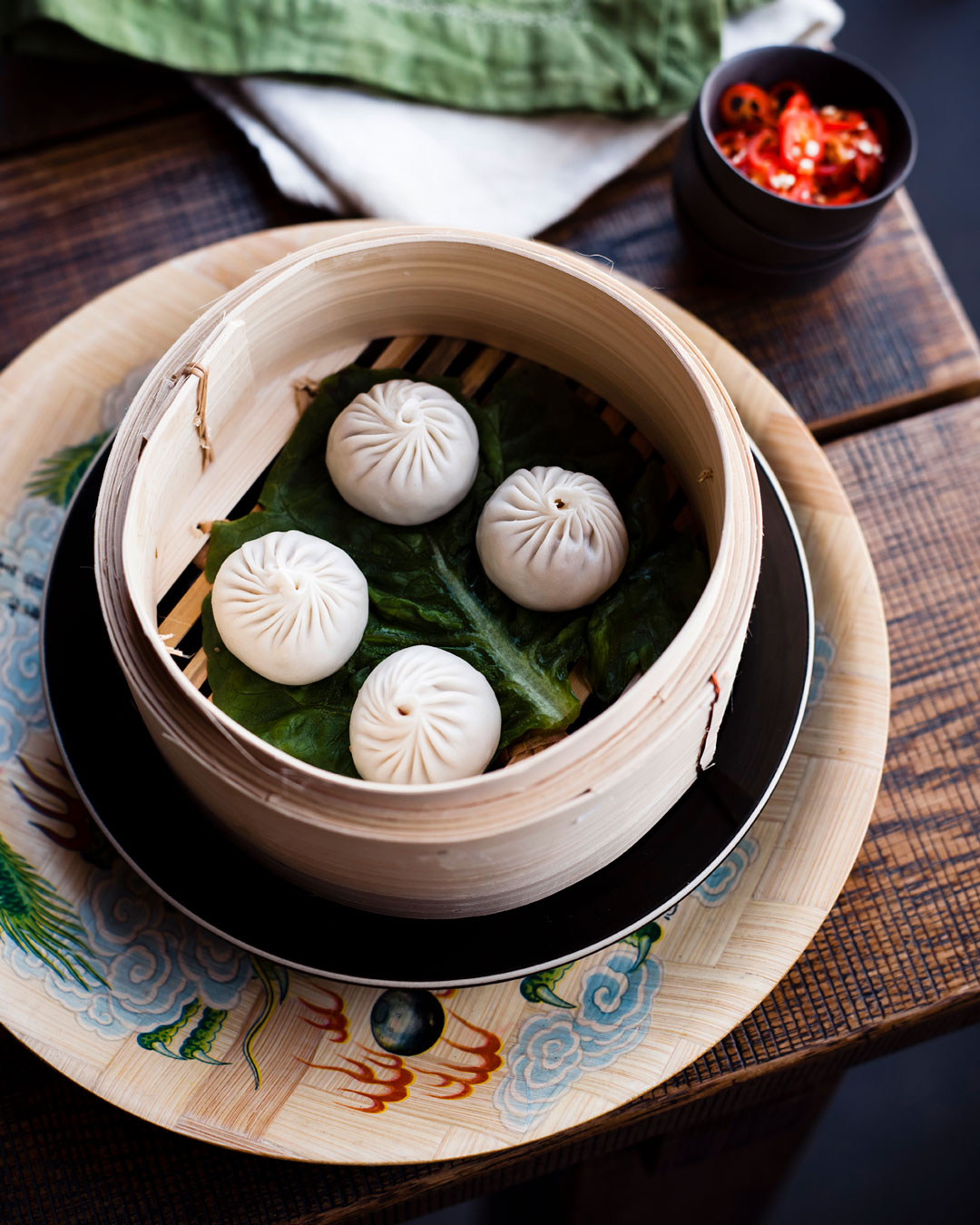 With chef Dan Hong at the helm and a fresh spin on Cantonese-style cuisine, Mr Wong became an instant Sydney favourite and one of the shining stars in the Merivale universe of excellent restaurants. The giant 240-seat restaurant serves over 80 dishes across two levels, so you're spoiled for choice with Hong's diverse menu. Pop through for a lunchtime dim sum menu that won't break the bank or for the crowd favourite whole Chinese roasted duck. Otherwise, look for local produce like crispy fried Balmain bugs and rock lobster or Chinese classics like Kung Pao chicken. Perfect for a long lunch.
Woodcut
When award-winning culinary power couple Ross and Sunny Lusted (formerly The Bridge Room) opened up their new Barangaroo restaurant in late 2020, expectations were high. To no surprise, the husband-and-wife duo delivered in spades with Woodcut, a restaurant that champions Australian produce and celebrates unique cooking techniques like steam, wood and charcoal. Alongside incredible Darling Harbour views and an amazing menu, you can expect the sensory experience of theatre thanks to Woodcut's four open kitchens and unique service with food straight from cast iron pans or clay pots.
6Head
The name 6Head comes from the story of an escaped six head of Black Cape cattle that arrived with the First Fleet, found 80 years later as a 100-strong herd. Executive chef Sean Hall's carefully selected menu focuses on six cuts of meat: rump, rib-eye, T-bone, eye fillet, scotch fillet and sirloin. But don't expect stereotypical steak house offerings and vibes at this pasture-to-plate, sustainably focused restaurant. The menu also offers an abundance of seafood from tuna carpaccio to caviar and whole Sydney Rock lobster to seared king prawns XO. It also doesn't hurt to have an absolutely bang-on waterfront view of Sydney Harbour and the Opera House to go with your meal.
Tetsuya's
Originally opening in Rozelle in 1989 and relocating to the CBD in 2000, Tetsuya's from acclaimed chef Tetsuya Wakadu OAM has long been known as one of Sydney's best and most respected restaurants. The Kent Street eatery fuses a Japanese food philosophy with classic French training to offer one of the most celebrated degustation menus in town—choose between five or eight courses. In our mind, there's no going past the restaurant's signature dish: the confit of ocean trout.
Aria
Aria's award-winning menu and breathtaking Circular Quay location have long been an attraction for discerning diners. Despite the view over Circular Quay, the Opera House forecourt, and the Sydney Harbour Bridge too, it will be the food and wine at this renowned fine diner that will really hold your attention.
Owners Matt Moran and Bruce Solomon appointed Thomas Gorringe (Bentley Restaurant and Bar, The Gantry) as head chef in 2021 and he looks set to carry on the restaurant's legacy of stunning dishes made with fine produce from only Australian suppliers. Menu highlights include glazed Maremma duck, salsify, nectarines, and chicory; torched bonito with Tasmanian wasabi, green strawberries, and kombu; and Moreton Bay bug with tamarind XO. All this is paired with one of the country's most-awarded wine lists.
Bentley Restaurant + Bar
Originally opened in a former Surry Hills pub space in 2006 by chef Brent Savage and sommelier Nick Hildebrandt, Bentley moved into its Radisson Blu Hotel location on charming O'Connell Street in the CBD in 2013. Since their early days, the pair have established the two-hatted restaurant as one of Sydney's best and have earned a few awards along the way. The 80-seat restaurant dishes up modern fine dining cuisine in various menus from a la carte to a more relaxed bar menu if you're looking for a couple of (fancy) snacks and a glass of rare wine. As is often the case, it's definitely worth getting around the tasting menu, which can also be offered as vegetarian.
Long Chim
If Long Chim means to "come and try" in Thai—we're constantly looking for ways to say "yes, please". This is one of our favourite CBD spots for a serious smack of spice and easily some of the best Thai you'll try in Sydney. The modern Bangkok-inspired restaurant offers up your favourite curries, Thai snacks, and stir fries but finessed in the way acclaimed chef David Thompson has become so famous for. Think crispy prawn cakes, pad prik khing of chicken, pineapple curry of pork belly and soft-shell crab and lemongrass salad. Pair that with some delicious cocktails and good company for a great dining experience.
Restaurant Hubert
From Swillhouse, the good folks responsible for Sydney spots like Baxter's Inn, Shady Pines and Alberto's Lounge, Restaurant Hubert is something out of a Parisian dream, with some modern twists thrown in the mix. The iconic underground jazz den offers maximum French vibes by candlelight, with enough cocktails and wines to turn any quiet weeknight into a major event. For food, take a culinary tour of France with caviar, escargots XO, boudin noir, pâté en croute, and specialities like duck à l'orange and, our favourite, chicken fricassée. Hubert's theatre is well known for hosting live music nights, as well as live theatre and movie showings. Perfect for a special date night.
Alberto's Lounge
Right on the edge of the city, hidden away in the back streets, sits a cosy neighbourhood Italian restaurant. Walk through the Alberto's Lounge long entrance and into some dim lighting, tight seating and retro Italian film posters and advertising-covered walls for some surprisingly laid-back vibes. On the seasonal menu, you can expect a specially curated selection of cheeses (make sure you order whatever version of the burrata is on offer), charcuterie, pasta, sides and some deserts we highly recommend leaving room for. Contrary to the old adage of "don't fill up on bread", we advise that you do fill up on Alberto's signature warm focaccia and olive oil.
Continental Deli Bar Bistro CBD
First opening a Newtown location in 2015, Continental Deli offers a beloved neighbourhood hang with an authentic European deli, bar and bistro experience. Three years later, the love was shared as the legends behind Porteño and Bodega opened up a second location on Phillip Street in the CBD. There, you can expect Continental's famous tinned cocktails (the "Martinny" is our fave), their house canned seafood range, and an outstanding menu featuring pasta, sandwiches, charcuterie and plenty of Mediterranean-inspired mains.
Bennelong
If you're looking for a dining experience curated by one of the country's best chefs inside one of Australia's most iconic buildings, look no further than Bennelong. There's nothing quite like dining inside the Sydney Opera House walls, especially if you're working your way through Peter Gilmore's modern Australian menu, showcasing quality Aussie produce. Book a seat at any of the three dining levels under the cathedral interior, overlooking Sydney Harbour—there's no bad seat in the house. And keep your eye out for musical sessions with the changing "Bennelong Presents" series for some world-class serenading while you eat. A Sydney must-do.
a'Mare
Meaning "by the sea" in Italian, a'Mare swaps the Mediterranean Sea for Darling Harbour water views to give us one of the most sublime Italian dining spots in the precinct. Chef Alessandro Pavoni, who had already wooed Sydney with Ormeggio at the Spit, opened his new restaurant to immediate acclaim for its impeccable service, luxurious interior, and masterful take on the simplicities of Italian food while using the best seasonal Aussie produce. Think whole fish cooked in a Josper charcoal oven, hand-made pasta, wagyu beef carpaccio antipasti, burrata caprese, all accompanied by a barrel-aged Negroni. Throw in some tableside pesto preparation for a touch of showmanship, and you've got yourself an Italian fine dining experience like none other.
Quay
This list has established that any restaurant with a front-row view of Sydney Harbour gets a big ol' tick from us. Especially if it has a menu inspired by chef Peter Gilmore. Enter Sydney fine-dining institution, Quay. Sit yourself down directly opposite aforementioned Gilmore instution Bennelong and the Sydney Opera House and find a spot amongst the Australian landscape-inspired interior. The Circular Quay restaurant has been awarded three Chefs Hats for 18 straight years—so they must be doing something very right. Whether you opt for the six or the eight-course menu, with or without a sommelier-curated wine pairing, you can expect one hell of an experience.
Méjico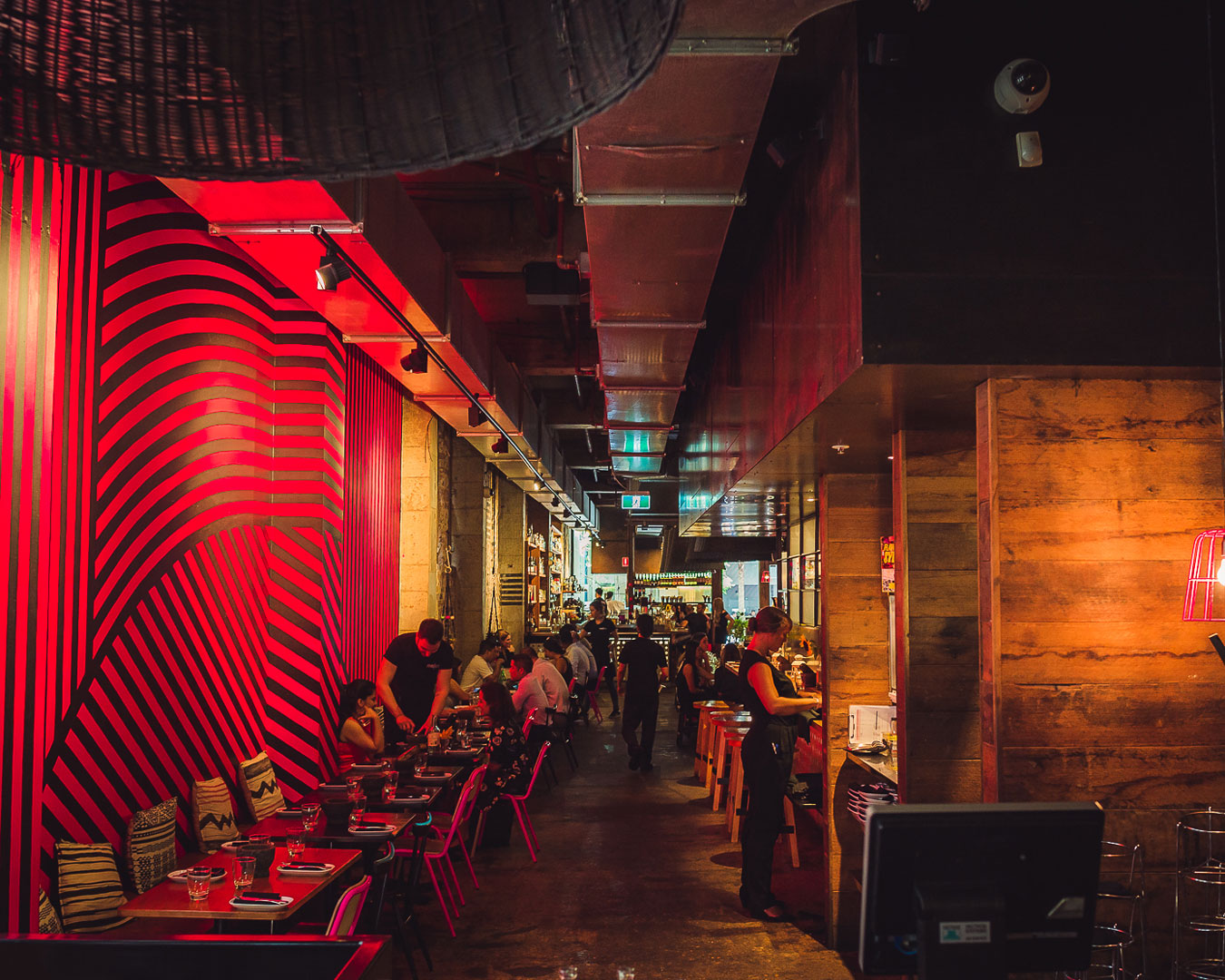 Bringing regional flavours from Mexico City to the Yucatan Peninsula and claiming Australia's largest tequila and mezcal collection, Méjico in the CBD is the spot for your Mexican dining cravings. The menu features plenty of street snacks like the theatrical table-smashed guacamole and beef brisket empanadas, tacos like smokey chipotle chicken or confit wild salmon, and market-to-plate dishes like kingfish ceviche and grilled WA octopus. Wash that down with a cocktail, an endless choice of tequila or bottomless sangria on Saturdays—happy days.
Bopp & Tone
If there's something Sydney hospitality group Applejack (The Botanist Kirribilli, The Butler, and SoCal) can consistently do well, it's absolutely nailing the right vibe for a venue, down to the very last detail. Bopp & Tone in the CBD, which opened back in 2018, is no different. Named after the Applejack founder's grandfathers, the Carrington Street restaurant interior reflects a post-World War II world's grandeur and optimism. Think antique tiling, dark wooden features, beautiful pendant lighting, and velvet bench seating while you sip on your second or third cocktail of the night. As for food, the list of Australian-inspired dishes showcase the very best protein and let you choose your own adventure. Decide between set banquet menus or long lunches, snack bar food with a glass of wine or large share plates for the whole table.
Need more ideas? Check out the best restaurants in Barangaroo.
Image credit: Bennelong, Nikki To, Merivale, Crown Sydney, 6Head, Tetsuya's, Aria, Bentley, Long Chim, Restaurant Hubert, Alberto's Lounge, Continental Deli, Bennelong, Crown Sydney, Quay, Mejico, Bopp & Tone