There's nothing quite like dining out in the city. Whether for a first date, an anniversary, a family lunch, or any old Tuesday night—the Sydney CBD these days offers up long list of delicious options.
From fine dining on the banks of Sydney Harbour to cosy gems hidden in the city's backstreets, famous chefs, local secrets, and everything in between—the city covers a lot of ground and there's so much to discover. One thing's for sure for the hungry among us, the CBD has you pretty spoiled for choice.
Here are the best restaurants in the Sydney CBD right now.
The Charles Grand Brasserie & Bar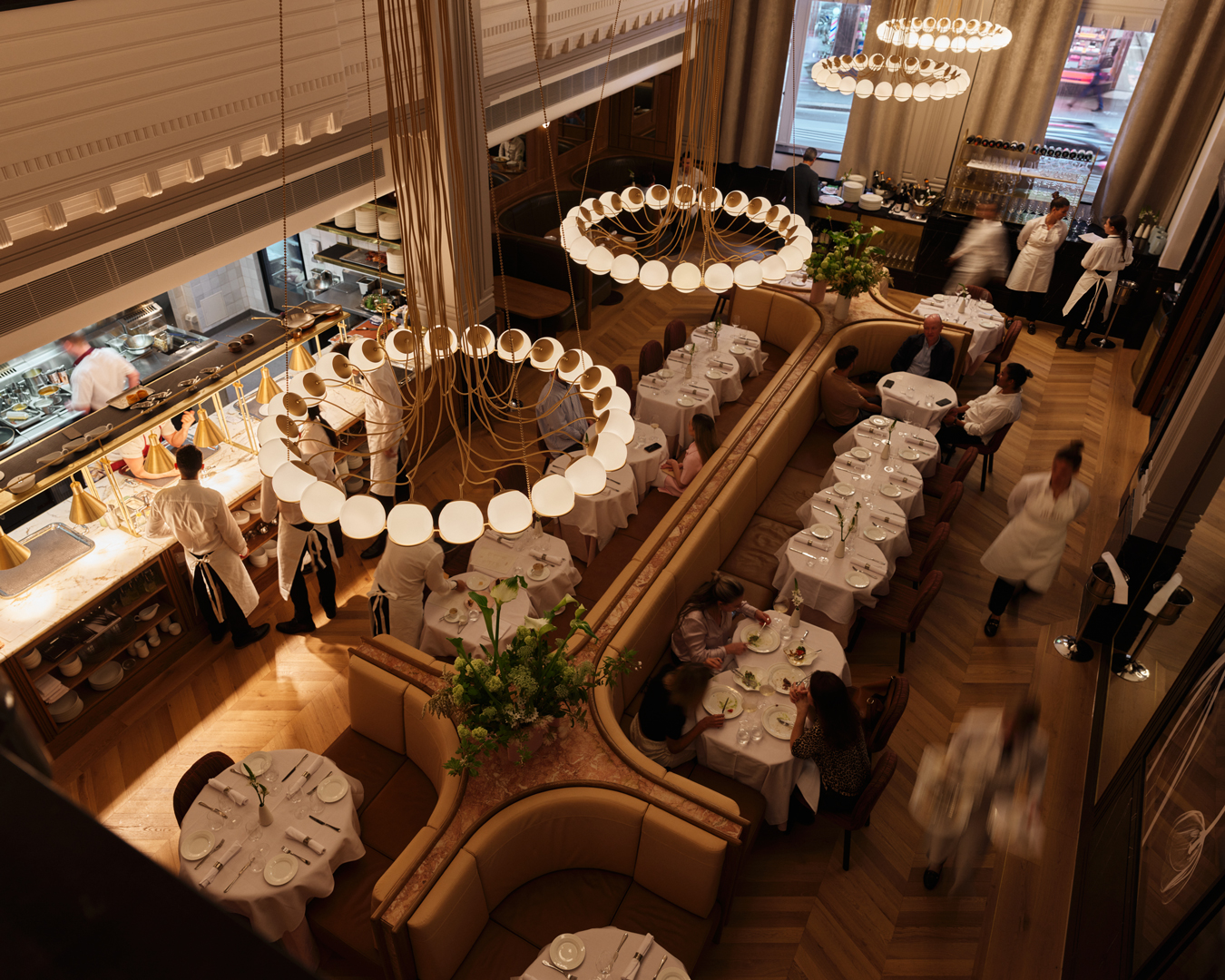 The Charles is the newest venue from the team behind French favourite Loulou Bistro in Lavender Bay. It's an elegant, decadent affair complete with lashings of black marble, a wrap-around mezzanine, a sculptural staircase, and twinkling chandeliers. This multi-venue dining affair features a Euro-style cafe, wine bar, and ultra-grand two-level brasserie all in one, built into the Art Deco ACA Building on King Street in the CBD.
The brasserie has its own duck and poultry dry-age room and two flashy copper-plated duck press, which form part of the theatre of its signature dish: canard à la presse (10-day whole dry-aged Maremma roasted and pressed duck) complete with tableside saucing and carving. Elsewhere on the menu is a Black Opal Wagyu rump cap MBS9+ (just casually); there's a caviar service (of course), and snacks like a soft pretzel with freshly picked mud crab and fennel cream.
The Charles Bar next door does breakfast (croissants, house crumpets with eggs Arlington, or duck eggs and toasted brioche soldiers—caviar optional). From 11am til late, it's a bar menu serving yet more caviar with gnocchi fritto, a signature Caesar salad, and rotisserie chicken and frites. Finally, on drinks is director of wine and sommelier Paolo Saccone (ex-mimi's, Flying Fish), who's dreamt up a list of 600+ wines from France and Australia, with a few other notable European regions in the mix too.
Shell House Dining Room & Terrace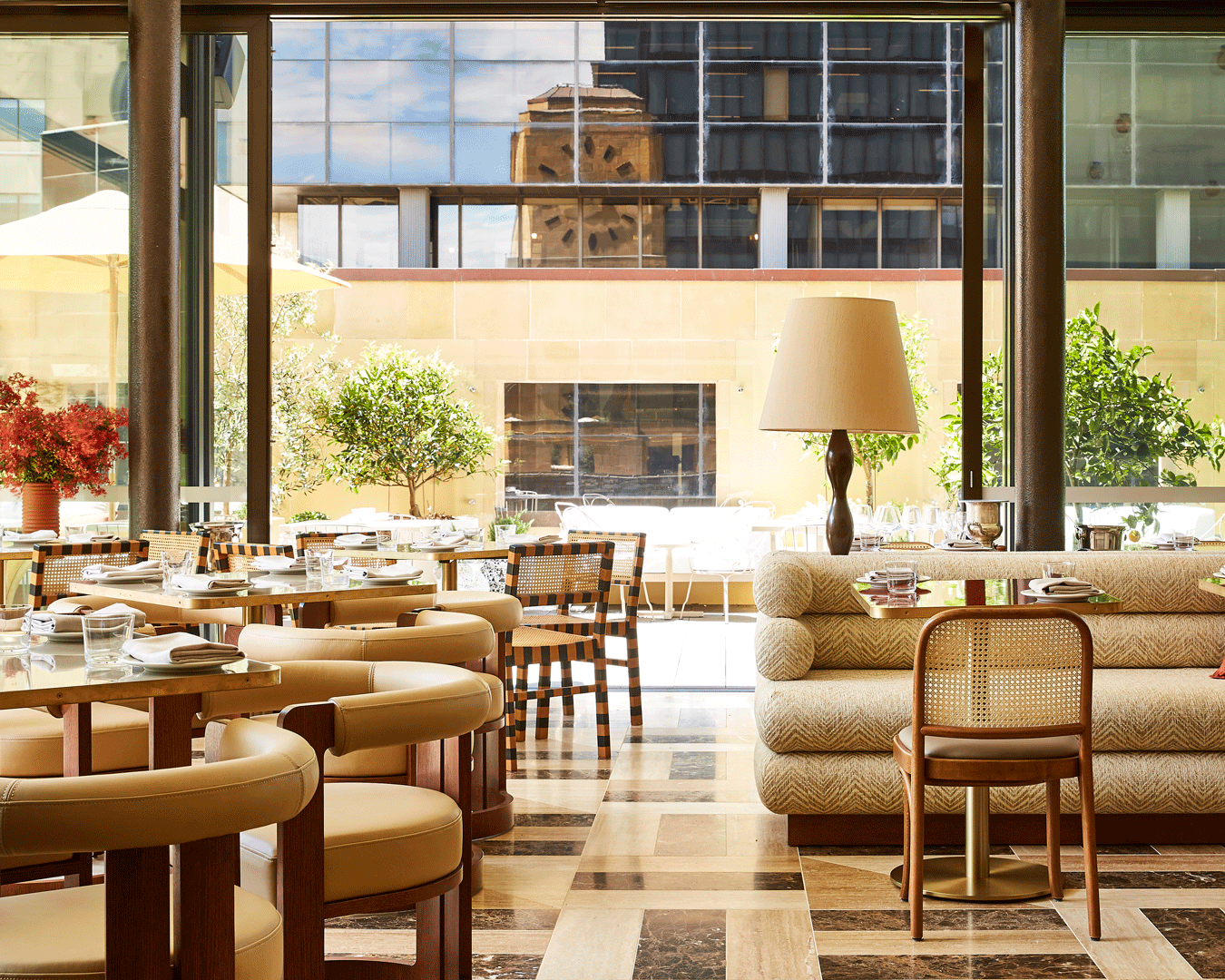 The historic Shell boasts two epic bars, a dining room and a rooftop terrace. The restoration of the venue leans into the stunning building's Interwar commercial palazzo-style architecture with indoor and outdoor settings over 1,600 sqm of space. Sandwiched between two bars, Menzies Bar and Sky Bar, is Shell House Dining Room & Terrace—and it's flawless. Celebrating Shell House's art deco heritage, the dining room is fitted out with curved material booths, cane chairs, rich timbers, an amber light-flecked ceiling, and beautifully tiled flooring. With floor-to-ceiling glass doors, the dining room flows out onto the sandstone terrace, which offers views across the CBD to boot. As for the food, expect refined, Mediterranean-leaning dishes that hero top-quality local produce. Book here.
Besuto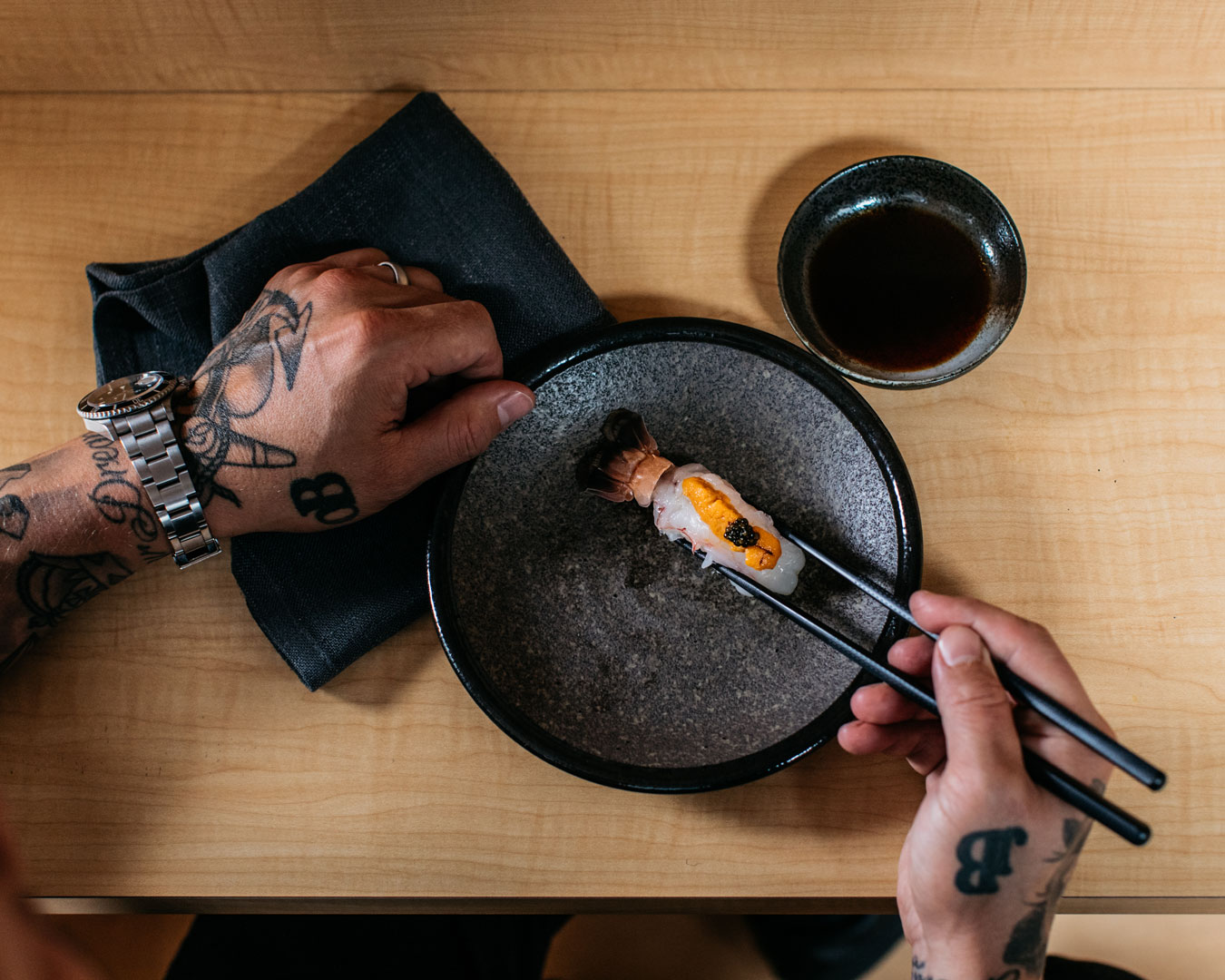 Hidden above the new Quay Quarter Lanes foodie precinct at Circular Quay, enter Besuto via the glowing red foyer, decorated with a Kuniyoshi-inspired mural by Australian artist Lisa King. Take the tiny elevator to the first floor, where you'll find a small Japanese zen garden. Beyond some printed Shoji curtains is Besuto's 12-seat omakase. Here, you're in for an intimate 20-course experience, designed by chef Hirofumi Fujita (Hiro). As with any omakase, the menu changes based on the best produce available—but regular highlights at Besuto include miso-marinated Glacier 51 toothfish, toro with N25 Caviar, and a particularly impressive steamed egg custard served with uni (sea urchin). Book here.
MuMu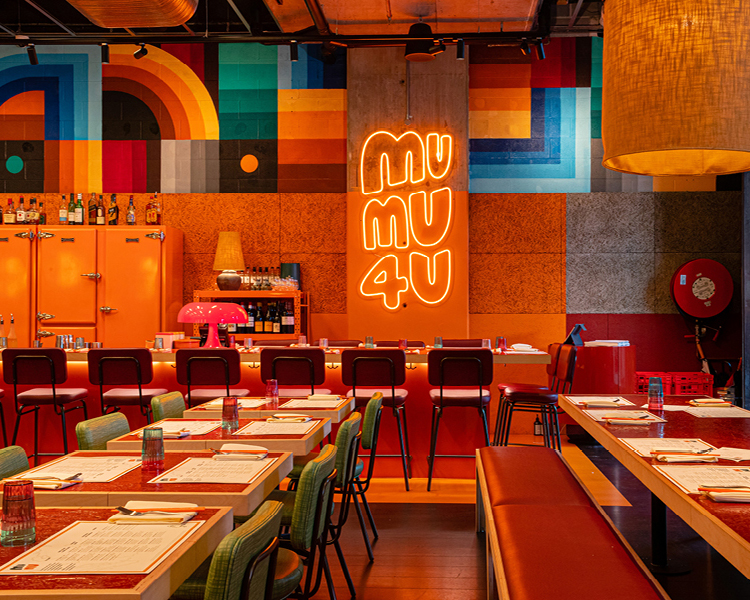 The atmosphere at Merivale's MuMu matches the menu perfectly: a vibrant lineup of flavour-packed South East Asian streetfood bangers from the legendary Dan Hong. Fans of Mr. Wong (see below), will enjoy seeing the Merivale chef's signature fun style in a more playful, canteen-style venue. The concept for MuMu was inspired by a trip across Malaysia, Singapore, Vietnam, Hong Kong, and Taiwan in 2019 and it's carried out in the kitchen by MuMu head chef Oliver Hua.
To start off, order some sweet pork betel leaves, served with dried shrimp, macadamia, salted lime, finger lime, ginger, scud chilli, and lemongrass. And for something larger, try the signature grilled and glazed Angus short ribs, which are sous vide for 12 hours overnight before being chargrilled for plenty of smoky flavours. They come served with sambals, lettuce leaves, herbs, pickles and various sauces—go all in with your hands and DIY. We also love the Nasi Goreng made with spanner crab, cuttlefish, garlic crackers, and a classic fried egg. Book here.
Bar Patron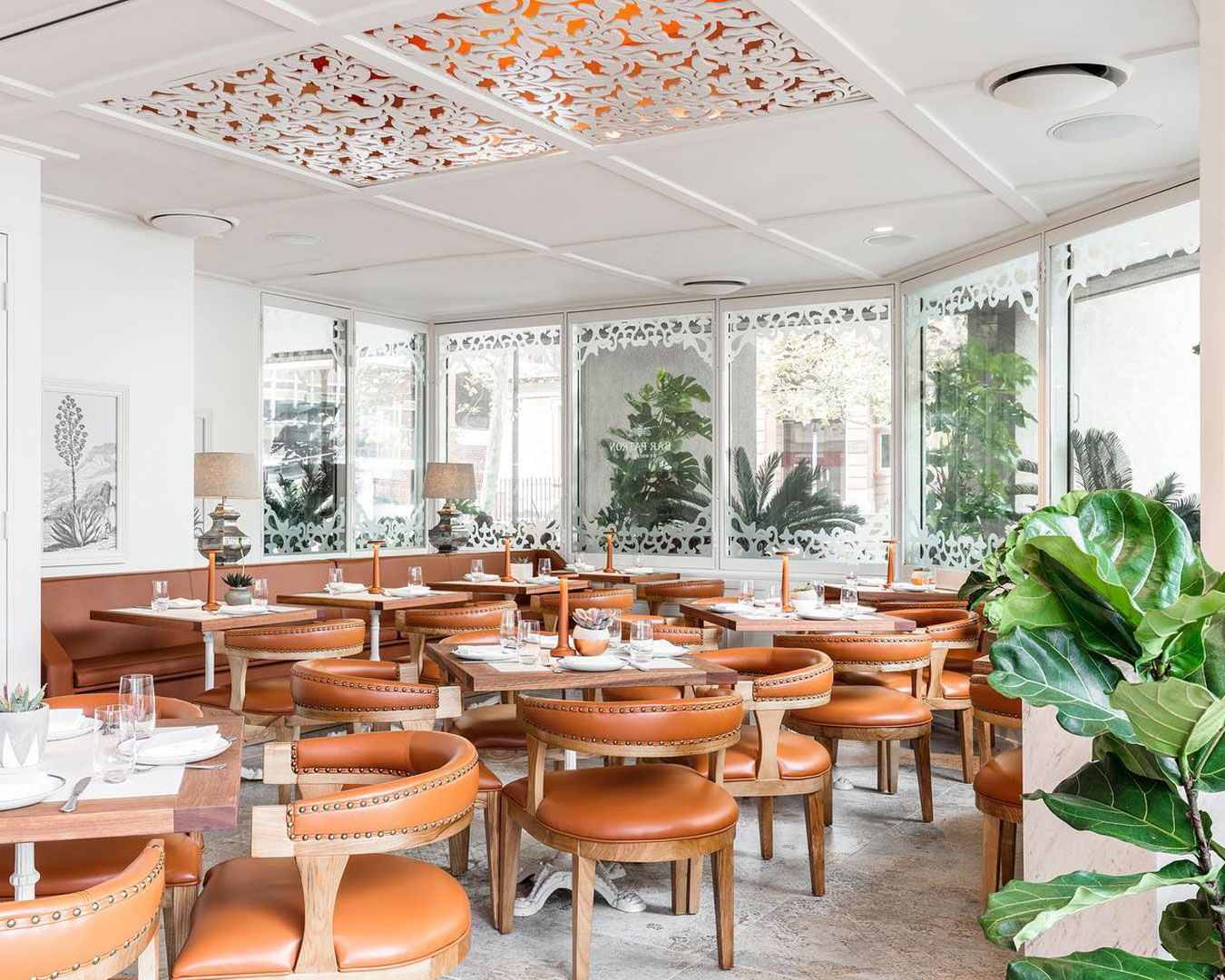 After shutting its doors for a few years (thanks 'Rona), Bar Patron is back with its epic tacos and extravagant margaritas. Located in Circular Quay, the modern Mexican restaurant and tequila bar offers stellar views of the Harbour Bridge and surrounding harbour. The harbourside Mexican restaurant and tequila bar in Circular Quay has a new menu to boot, with Executive Chef Manuel Diaz now heading up the kitchen. Expect the same striking decor and sweeping harbour views, as well as new dishes like octopus huarache, Tajima wagyu rib-eye steak with epazote chimichurri and aged mango mole, and the oh-so-tasty lobster served with a creamy tequila sauce. To top things off, Bar Patron has brought back its $100 Millionaire's Margarita—which is the most expensive margarita in Sydney. Book here.
The Gidley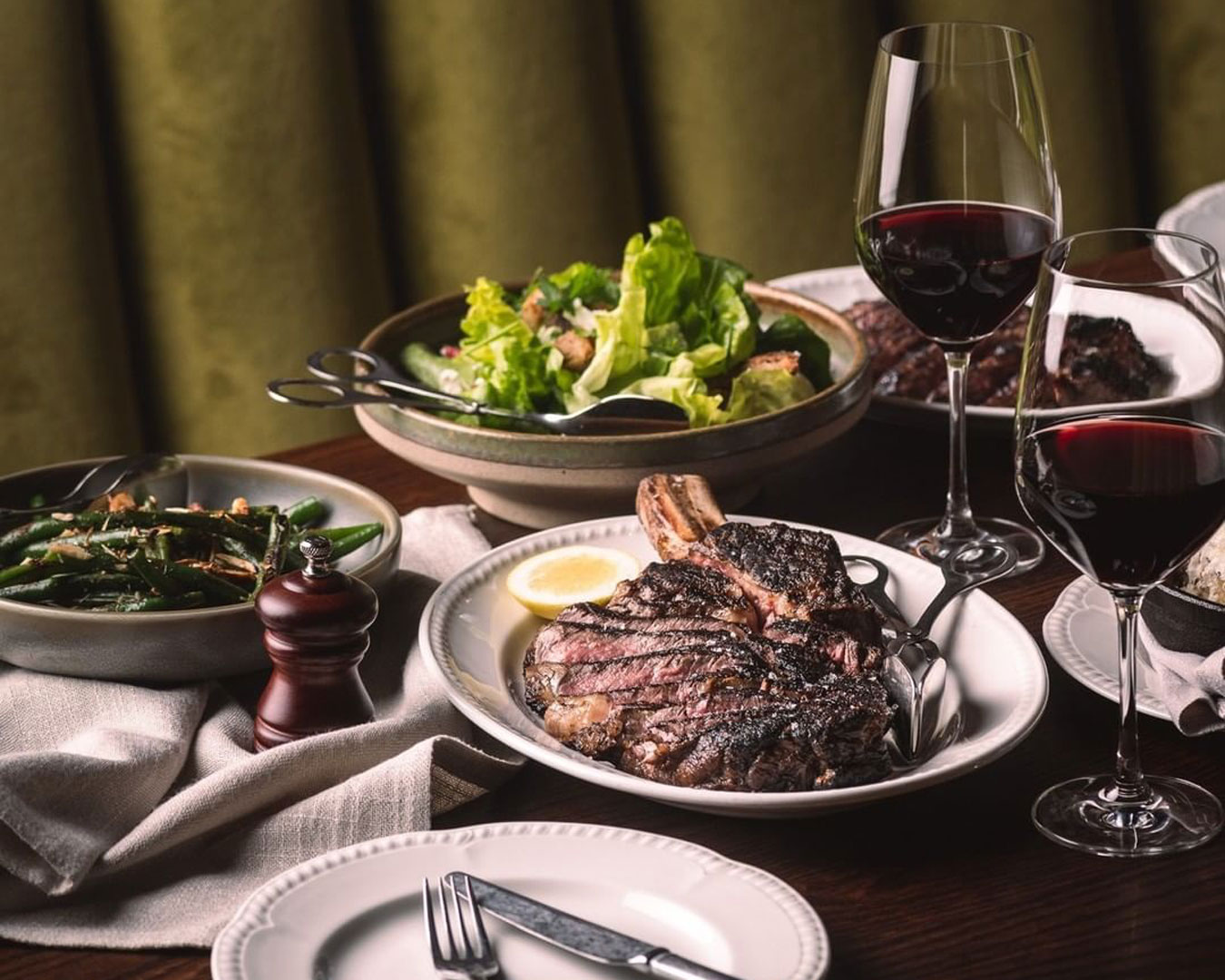 The Gidley is another subterranean steak house from the Bistecca team. Like Bistecca, it's opulent in style and service—think herringbone floors, moody stone benches, olive green velvet banquettes and candlelight. There's also a private dining room complete with its own bar that seats up to 20. Here, Australia's exceptional Riverine Black Angus rib-eye is the main event, and you can order it one of three ways: classic chargrilled over charcoal or ironbark, spinalis steak, or standing prime rib roast. Sauces include truffle, mushroom and burnt butter, green goddess and confit garlic mustard, and sides include broccolini and braised leek and three cheese truffle mac and cheese. Unlike Bistecca, The Gidley also does an American-style burger made from chuck and brisket, because, well, we love a good burger here in Sydney. The wine list has been created by Bistecca's Alice Massaria. Expect an impressive select of Australian and international styles and high-quality back vintages that hero sustainability and biodiversity. Book here.
AALIA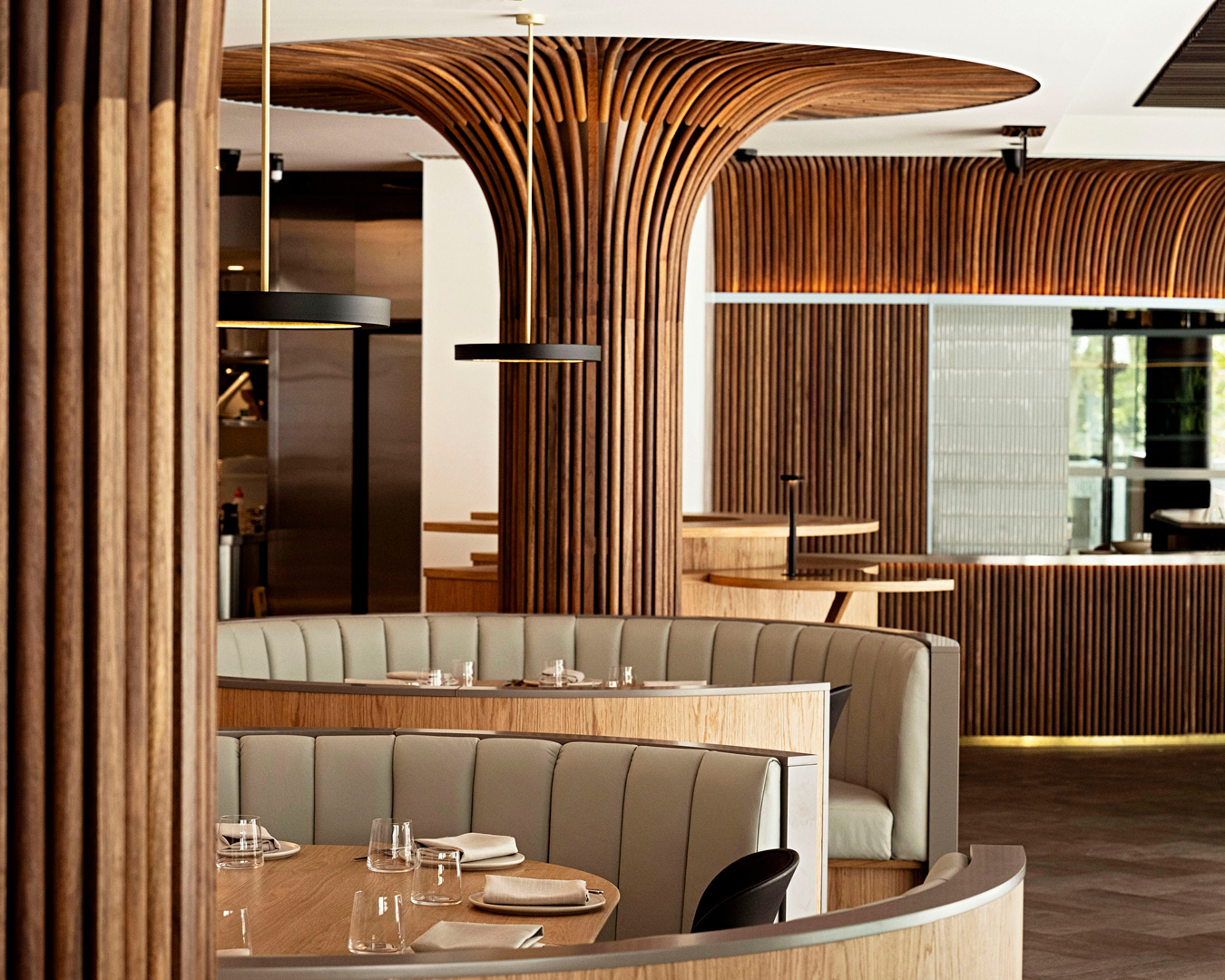 You'll find AALIA within the stunning multimillion-dollar Martin Place transformation, neighbouring other newbies like Botswana Butchery and Cabana Bar. It's the newest restaurant from the ESCA Group, the team behind Nour in Surry Hills and Lilymu in Parramatta. The name AALIA loosely translates to elevated or exalted—meaning you can expect a heightened version of the polished, creative Arabic and Levantine-style food the group has become known for. The menu follows a unique coastal theme—a lighter vibe, not typically associated with Middle Eastern fare. Highlights include the ballooned, house-made Khorasan pita, Murray cod masgouf, lamb neck shawarma, and the Persian caviar service. Book here.
Londres 126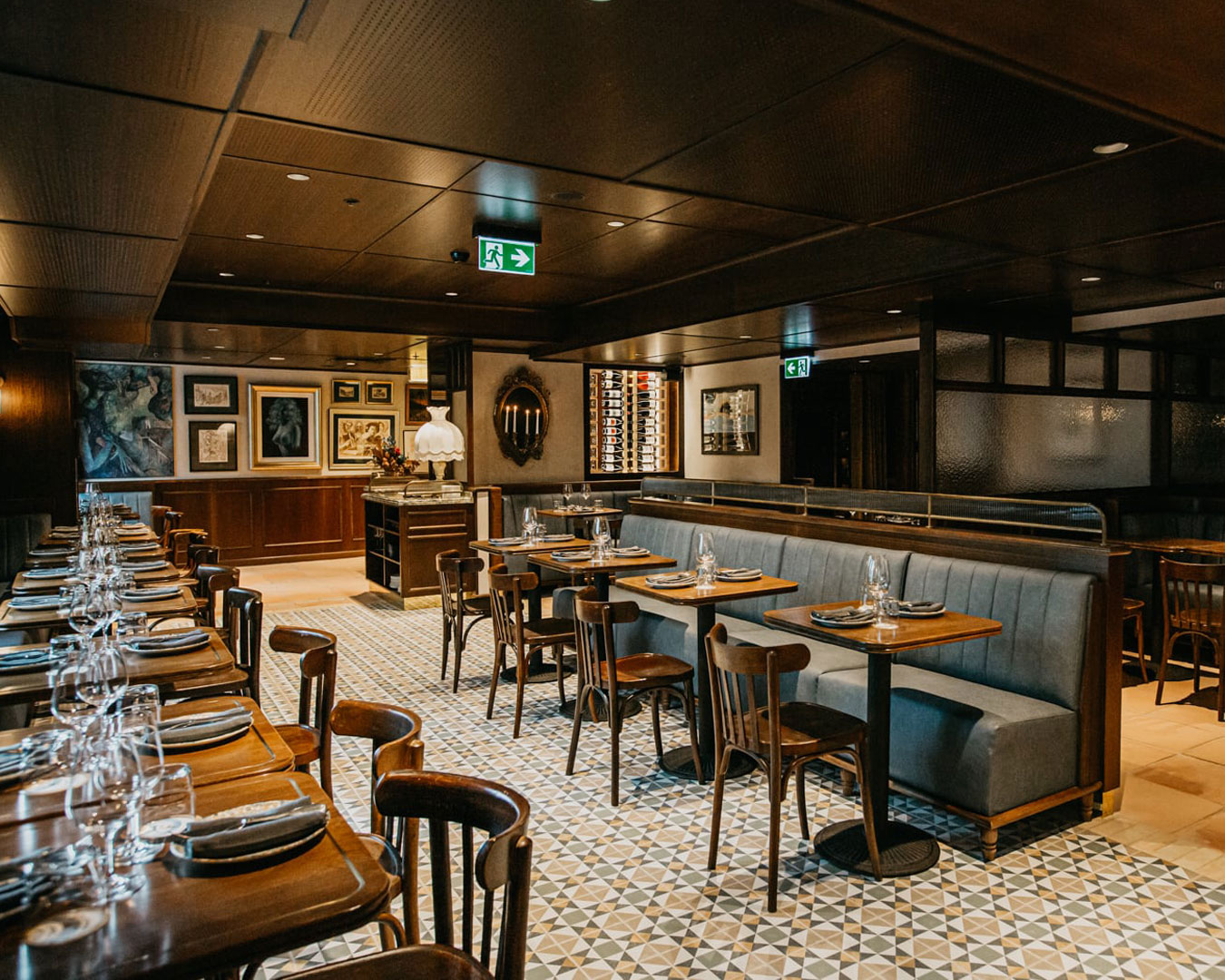 Inspired by 1940s Mexico City and the luxe parties of famed artist Frida Kahlo, Londres 126 is an opulent cantina and cocktail bar from the team behind other Mexican go-tos such as Carbon, Taqiza, Santa Catarina, and Sonora. So, it's safe to say they know what they're doing. You'll find this elevated Mexican joint in the new Quay Quarters precinct where you'll ascend a hidden staircase and enter the sleek dining room. The concise menu features dishes like oysters, scallop ceviche, lobster tacos, duck tacos, chochoyotes with wild mushrooms, and the super-tender osso bucco with birria salsa. Book here.
Alpha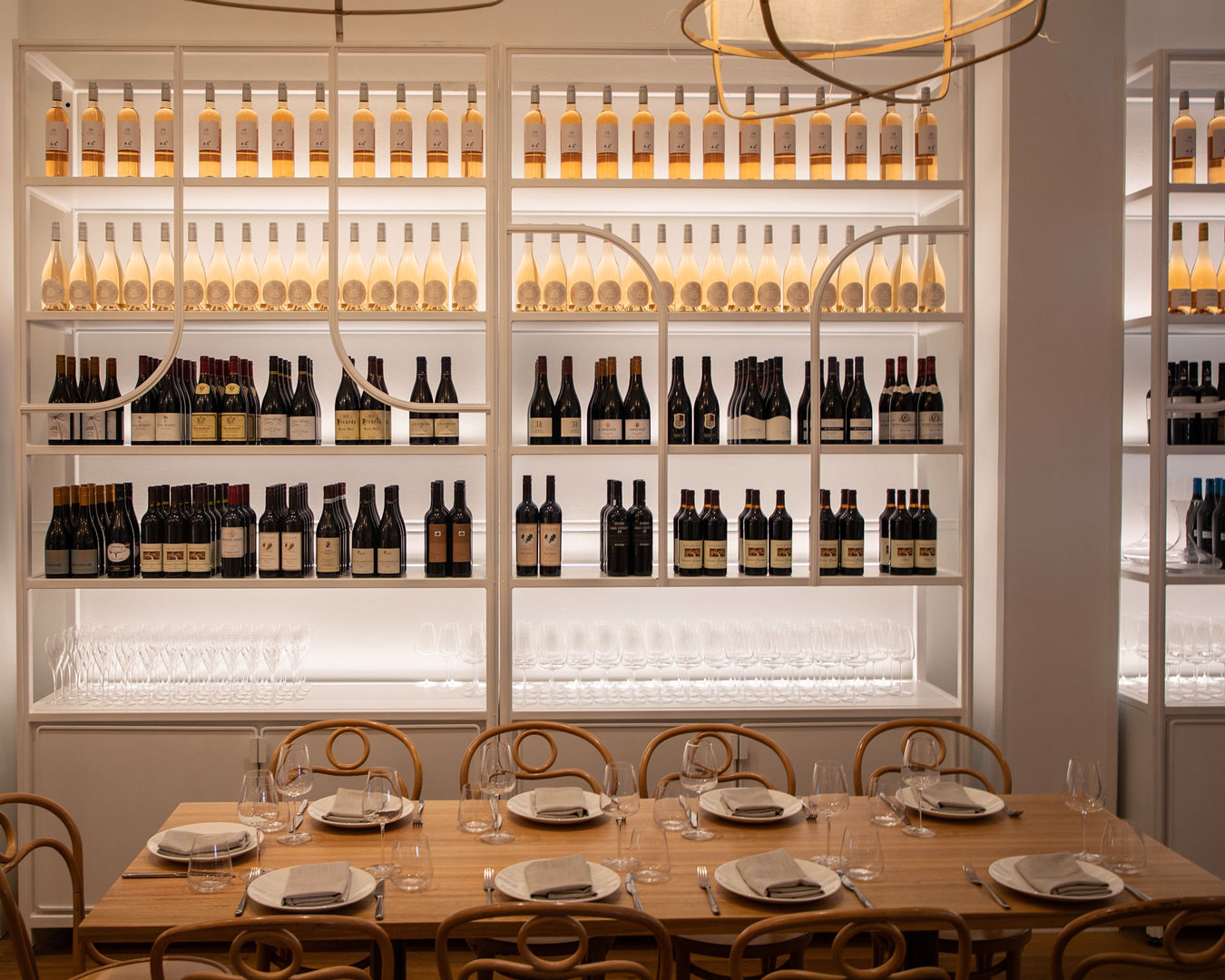 After a stunning multimillion-dollar glow-up, Greek fine diner Alpha has made a stellar comeback. The food line-up is a stellar creation from executive chef Peter Conistis—hero dishes have remained, like the scallop moussaka, slow-roasted lamb, and Alpha spanakopita. The rest of the menu has been reimagined along with head chef James Roberts (China Doll, Est.) and an of-the-moment theatre-style kitchen complete with a fiery Josper Oven for an aroma-inducing charcoal cooking experience. Book here.
Ragazzi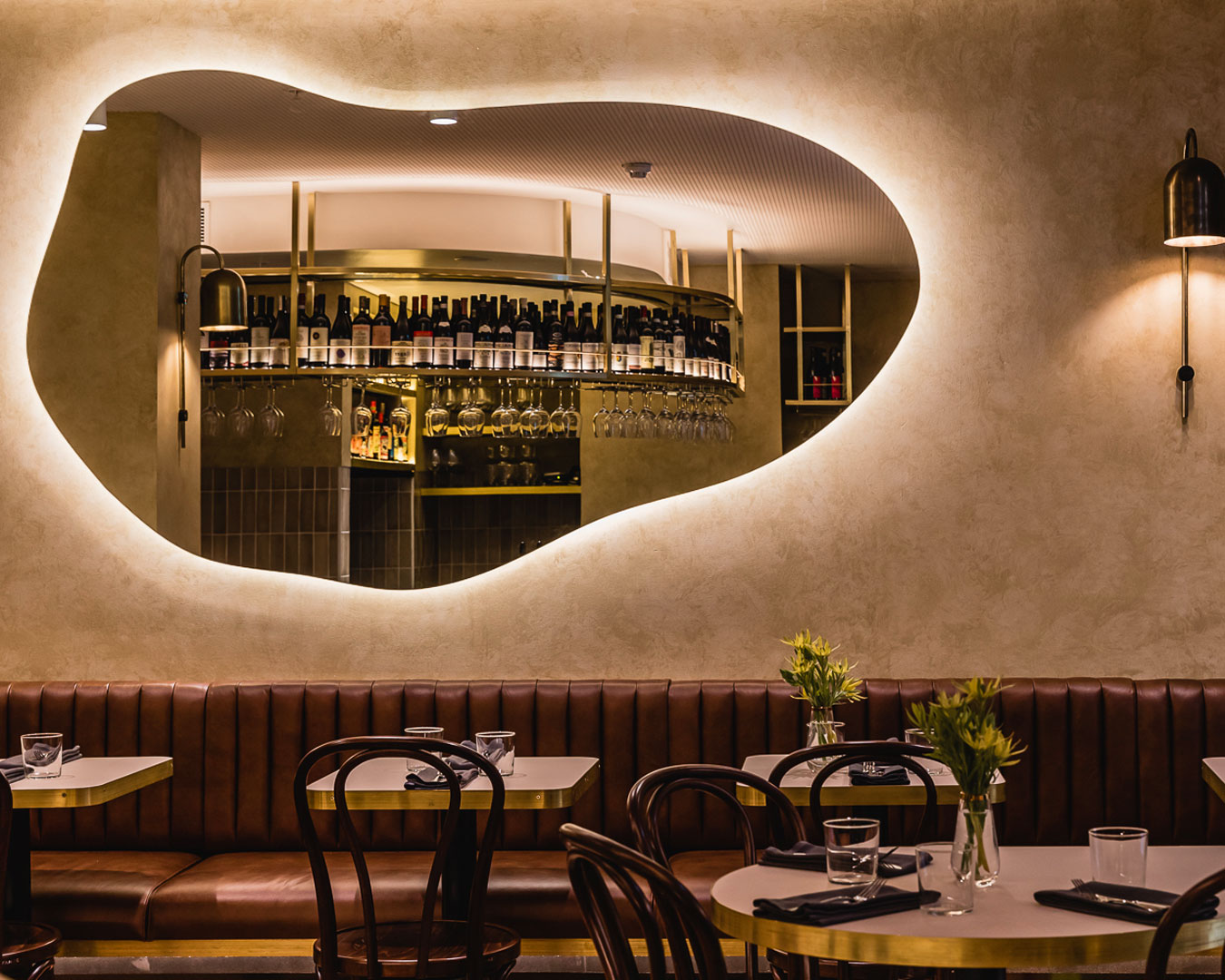 If you had to describe Ragazzi in three words: Italian, pasta and wine. Need we say more? So popular is chef Scott McComas-Williams' hand-crafted pasta that it spawned Fabbrica, a takeaway shop and pasta emporium also in the CBD. The team behind Angel Place's hot ticket 40-seat dining spot are also responsible for favourites like Dear Sainte Éloise and Love, Tilly Devine. Whether you're in for an after-work vino or a weekend lunch, expect a rotating sample menu showcasing the wonders of Italian flavours and pasta, in a fast paced, vibey setting with a cracking playlist to boot. All this, alongside a 250-bottle wine list paying homage to classic and contemporary Italian winemaking. Book here.
Mr. Wong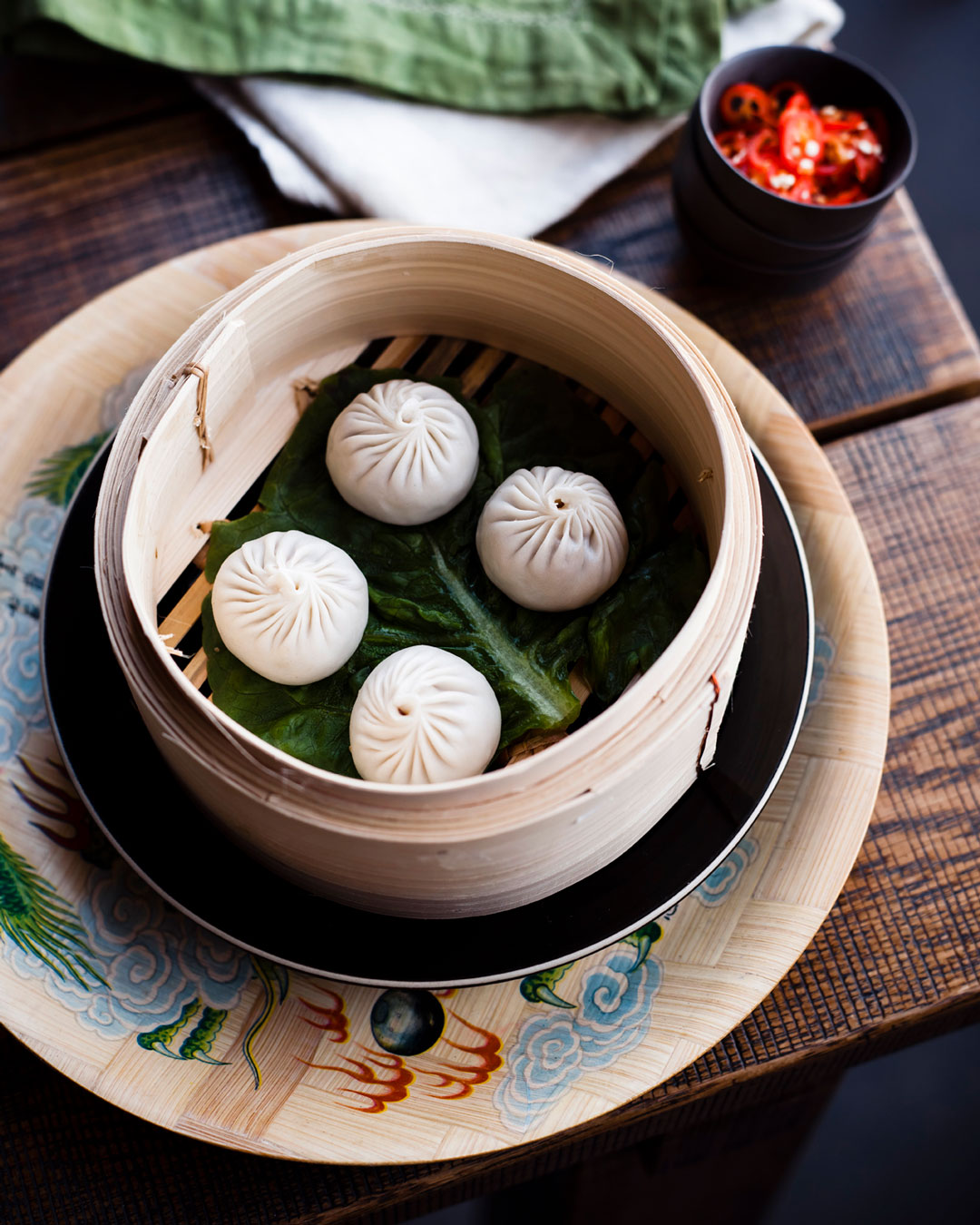 With chef Dan Hong at the helm and a fresh spin on Cantonese-style cuisine, Mr. Wong became an instant Sydney favourite and one of the shining stars in the Merivale universe of excellent restaurants. The giant 240-seat restaurant serves over 80 dishes across two levels, so you're spoiled for choice with Hong's diverse menu. Pop through for a lunchtime dim sum menu that won't break the bank or for the crowd favourite whole Chinese roasted duck. Otherwise, look for local produce like crispy fried Balmain bugs and rock lobster or Chinese classics like Kung Pao chicken. Perfect for a long lunch. Book here.
Restaurant Leo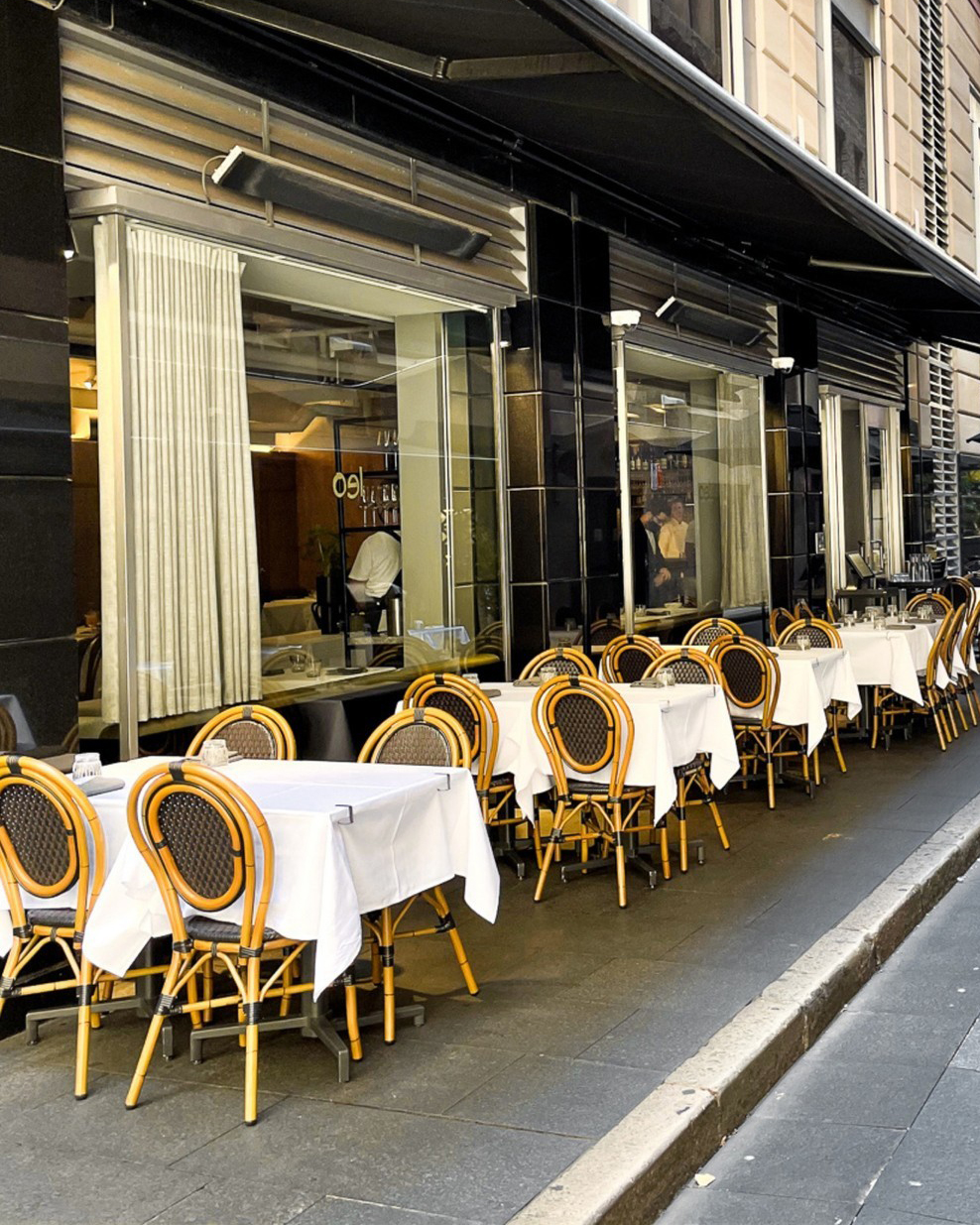 Restaurant Leo is a venture produced from the melding of minds from the twin powerhouses behind Newtown's former Oscillate Wildly and LuMi. Tucked down Angel Place's cobbled laneway in the CBD, it draws inspiration from both of these heritages while managing to be something entirely new. Hyper-seasonal fare with Mediterranean leanings, it's a slick wooden-furnished endeavour that caters to the end of week-long lunch or knock-off-work Negroni, but pulls it all off with exceptional style and flair. Try the strozzapreti with pork ragu and broccolini or the spaghetti chitarra with pipis and bottagra. Book here.
Woodcut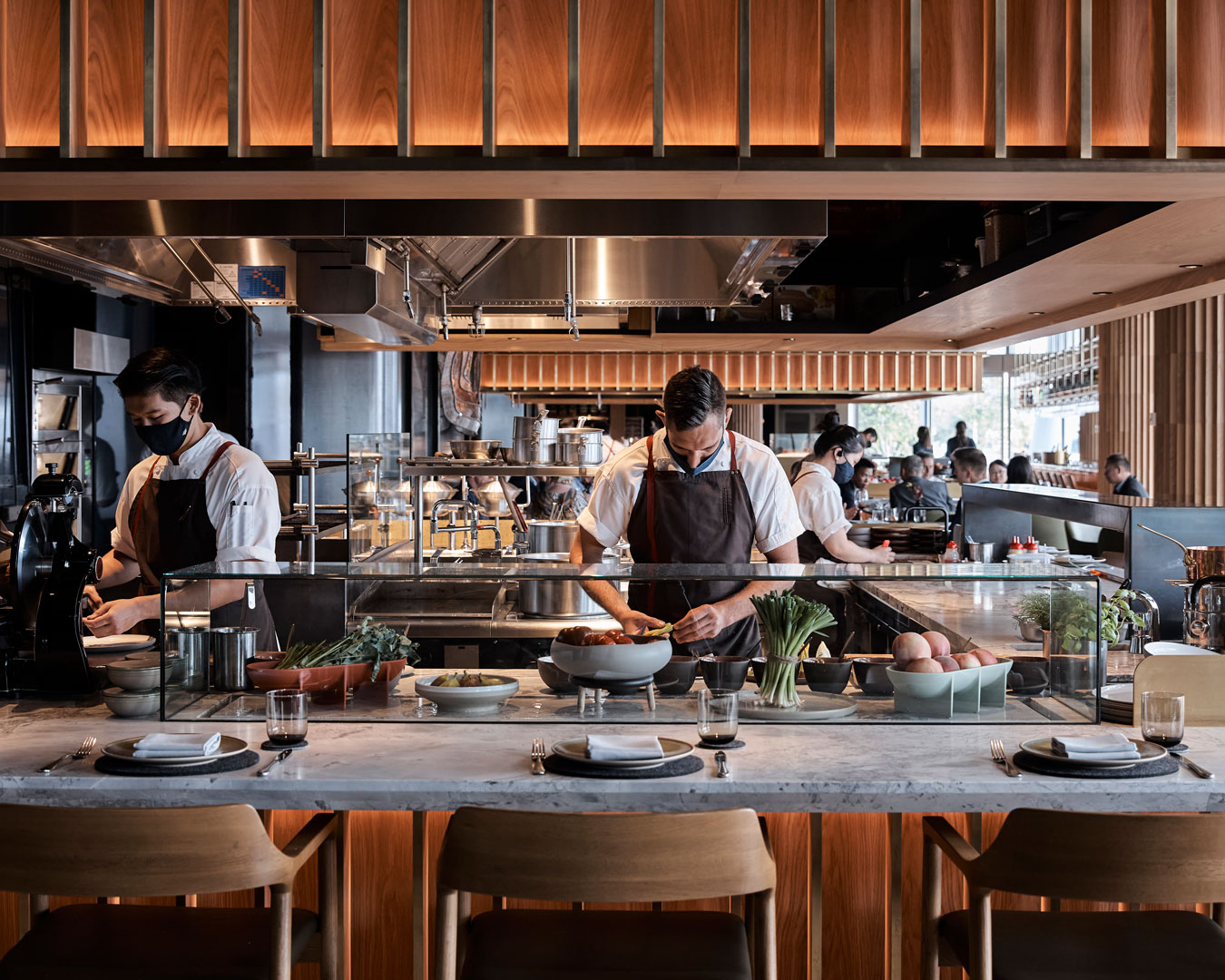 When award-winning culinary power couple Ross and Sunny Lusted (formerly The Bridge Room) opened up their new Barangaroo restaurant in late 2020, expectations were high. To no surprise, the husband-and-wife duo delivered in spades with Woodcut, a restaurant that champions Australian produce and celebrates unique cooking techniques like steam, wood and charcoal. Alongside incredible Darling Harbour views and an amazing menu, you can expect the sensory experience of theatre thanks to Woodcut's four open kitchens and unique service with food straight from cast iron pans or clay pots. Book here.
ESQ Bar & Dining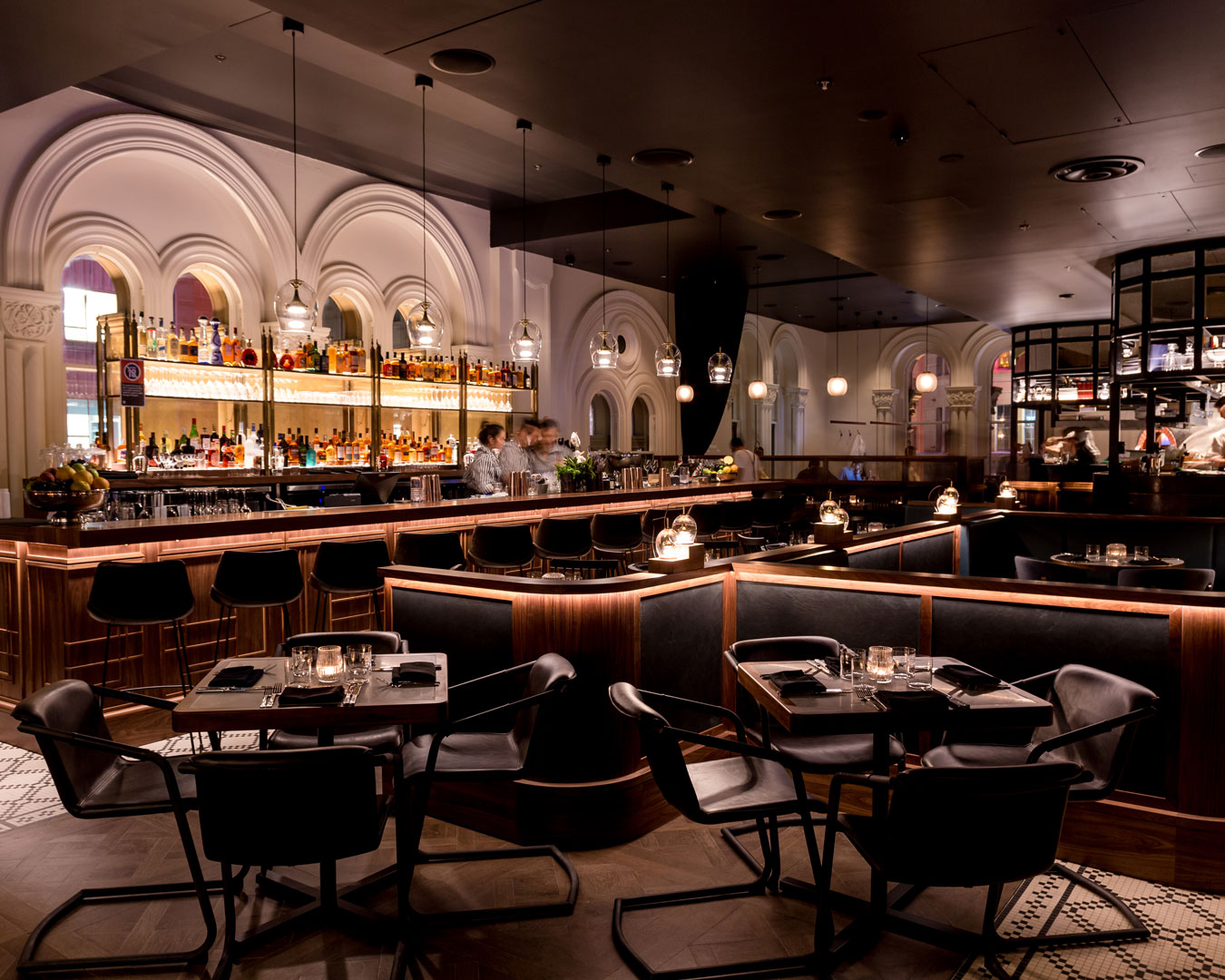 In the historic QVB, tucked behind a hidden entrance and beyond plush velvet curtains, you'll find the newly opened ESQ. The prohibition-era, NY-style speakeasy is part bar, part dining room—and a whole lotta fun. Expect to be transported back to the Roaring 20s with smooth jazz tunes, swing bands, old-world cocktails, and decadent bistro dishes like French onion dip, foie gras with poached pear, and steak with cognac cream and roasted shallots. Yep, this place may as well be ripped straight from the set of The Great Gatsby.
The moody space is decked out with luxe furnishings, exposed brick walls, leather booths, a stunning, backlit oak bar, rich timber accents, and parquetry flooring. In short, it's pretty darn classy. As for the drinks, ESQ boasts over 50 whiskies from all over the world, plus classic cocktails and an extensive wine list of A-class and rare drops from Bordeaux to the Barossa. To tempt you further, the bar runs a "6 o'clock Swill" happy hour (4–6pm) every evening, with $15 negronis, martinis, and gimlets as well as a select list of wines by the glass. Pair that with some swingin' jazz, and it really is the cat's pyjamas. Book here.
6Head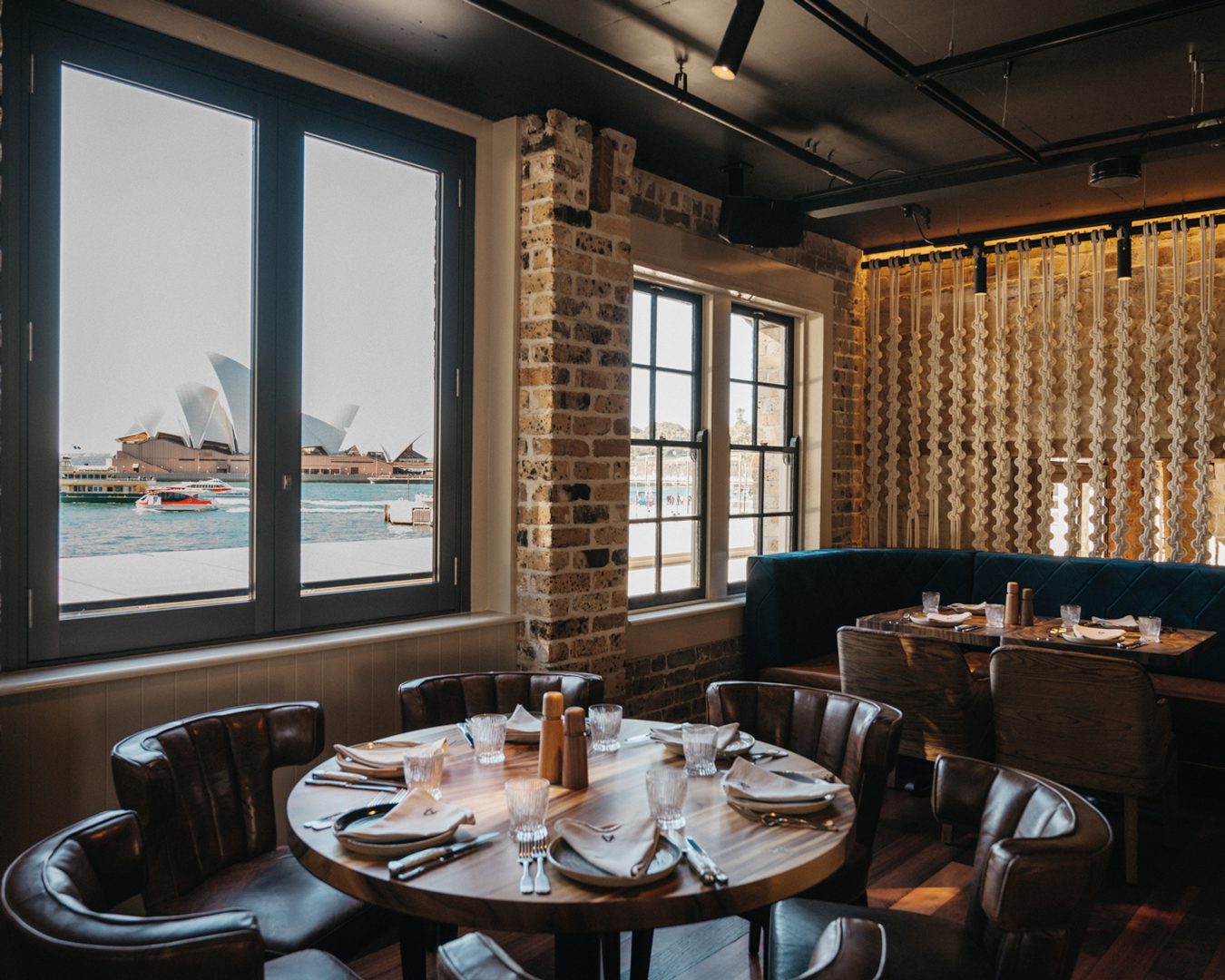 The name 6Head comes from the story of an escaped six head of Black Cape cattle that arrived with the First Fleet, found 80 years later as a 100-strong herd. Executive chef Sean Hall's carefully selected menu focuses on six cuts of meat: rump, rib-eye, T-bone, eye fillet, scotch fillet and sirloin. But don't expect stereotypical steak house offerings and vibes at this pasture-to-plate, sustainably focused restaurant. The menu also offers an abundance of seafood from tuna carpaccio to caviar and whole Sydney Rock lobster to seared king prawns XO. It also doesn't hurt to have an absolutely bang-on waterfront view of Sydney Harbour and the Opera House to go with your meal. Book here.
Tetsuya's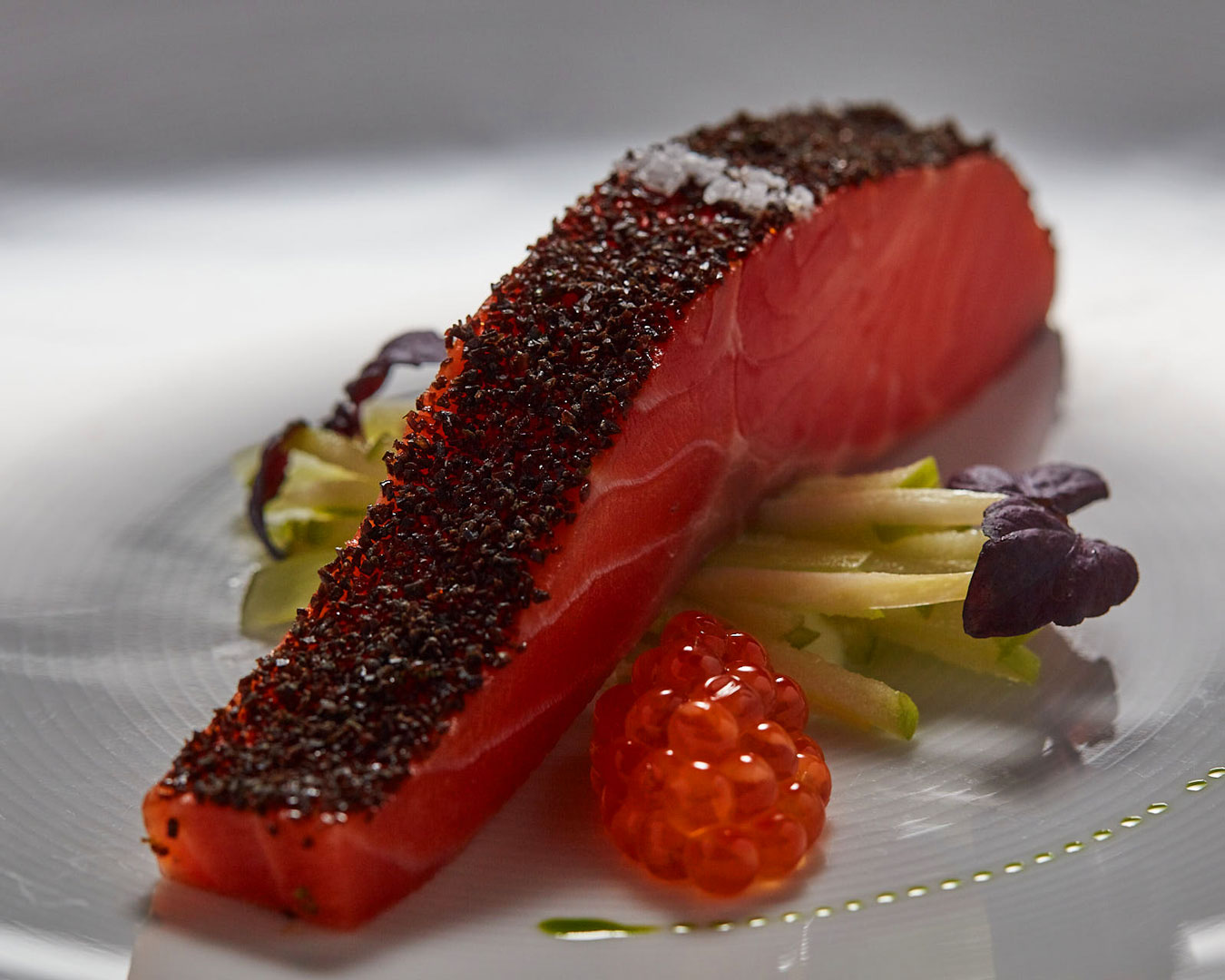 Originally opening in Rozelle in 1989 and relocating to the CBD in 2000, Tetsuya's from acclaimed chef Tetsuya Wakadu OAM has long been known as one of Sydney's best and most respected restaurants. The Kent Street eatery fuses a Japanese food philosophy with classic French training to offer one of the most celebrated degustation menus in town—choose between five or eight courses. In our mind, there's no going past the restaurant's signature dish: the confit of ocean trout. Book here.
Tetsuya's has announced it will be closing its doors in August 2023. Best get in while you can.
Aria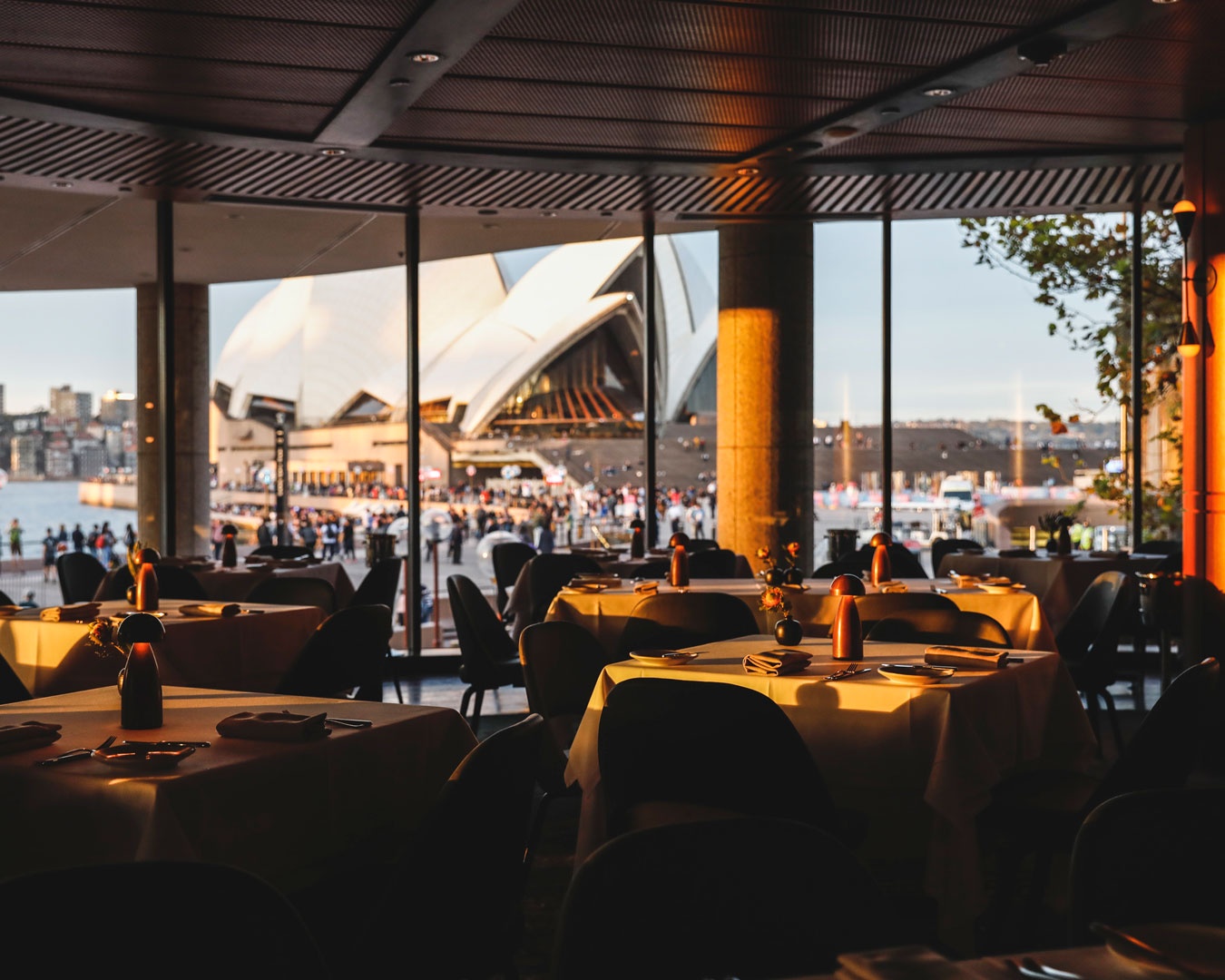 Aria's award-winning menu and breathtaking Circular Quay location have long been an attraction for discerning diners. Despite the view over Circular Quay, the Opera House forecourt, and the Sydney Harbour Bridge too, it will be the food and wine at this renowned fine diner that will really hold your attention.
Owners Matt Moran and Bruce Solomon appointed Thomas Gorringe (Bentley Restaurant and Bar, The Gantry) as head chef in 2021 and he looks set to carry on the restaurant's legacy of stunning dishes made with fine produce from only Australian suppliers. Menu highlights include glazed Maremma duck, salsify, nectarines, and chicory; torched bonito with Tasmanian wasabi, green strawberries, and kombu; and Moreton Bay bug with tamarind XO. All this is paired with one of the country's most-awarded wine lists. Book here.
Bentley Restaurant + Bar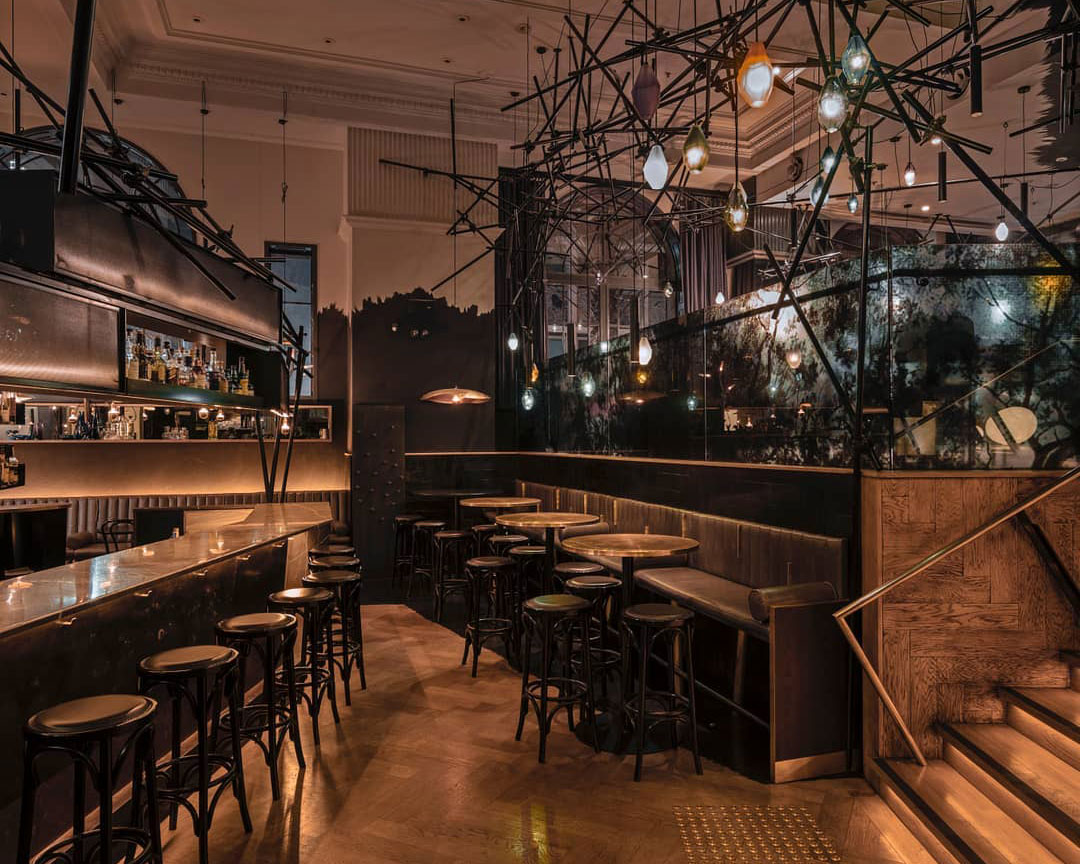 Originally opened in a former Surry Hills pub space in 2006 by chef Brent Savage and sommelier Nick Hildebrandt, Bentley moved into its Radisson Blu Hotel location on charming O'Connell Street in the CBD in 2013. Since their early days, the pair have established the two-hatted restaurant as one of Sydney's best and have earned a few awards along the way. The 80-seat restaurant dishes up modern fine dining cuisine in various menus from a la carte to a more relaxed bar menu if you're looking for a couple of (fancy) snacks and a glass of rare wine. As is often the case, it's definitely worth getting around the tasting menu, which can also be offered as vegetarian. Book here.
Long Chim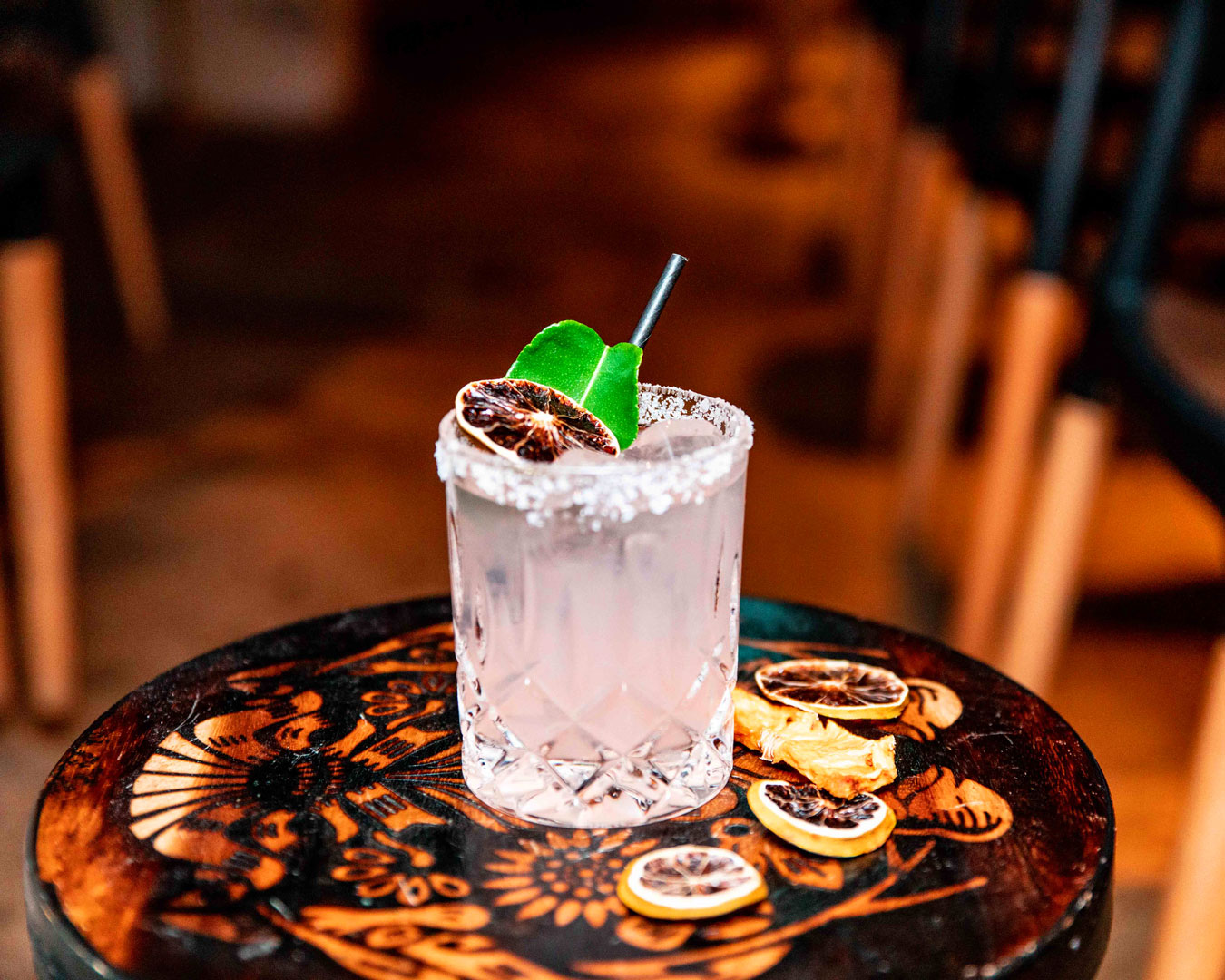 If Long Chim means to "come and try" in Thai—we're constantly looking for ways to say "yes, please". This is one of our favourite CBD spots for a serious smack of spice and easily some of the best Thai you'll try in Sydney. The modern Bangkok-inspired restaurant offers up your favourite curries, Thai snacks, and stir fries but finessed in the way acclaimed chef David Thompson has become so famous for. Think crispy prawn cakes, pad prik khing of chicken, pineapple curry of pork belly and soft-shell crab and lemongrass salad. Pair that with some delicious cocktails and good company for a great dining experience. Book here.
Restaurant Hubert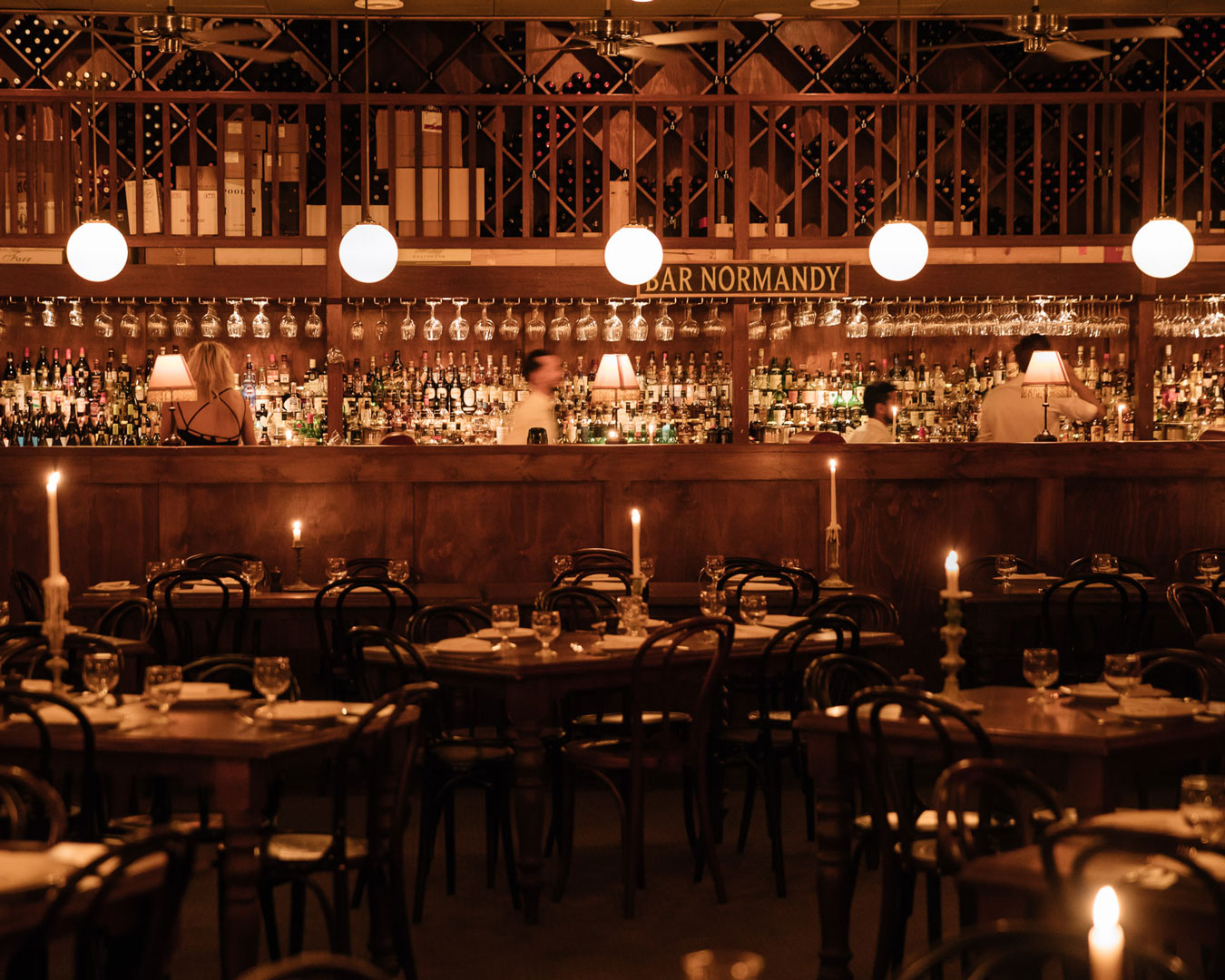 From Swillhouse, the good folks responsible for Sydney spots like Baxter's Inn, Shady Pines and Alberto's Lounge, Restaurant Hubert is something out of a Parisian dream, with some modern twists thrown in the mix. The iconic underground jazz den offers maximum French vibes by candlelight, with enough cocktails and wines to turn any quiet weeknight into a major event. For food, take a culinary tour of France with caviar, escargots XO, boudin noir, pâté en croute, and specialities like duck à l'orange and, our favourite, chicken fricassée. Hubert's theatre is well known for hosting live music nights, as well as live theatre and movie showings. Perfect for a special date night. Book here.
Alberto's Lounge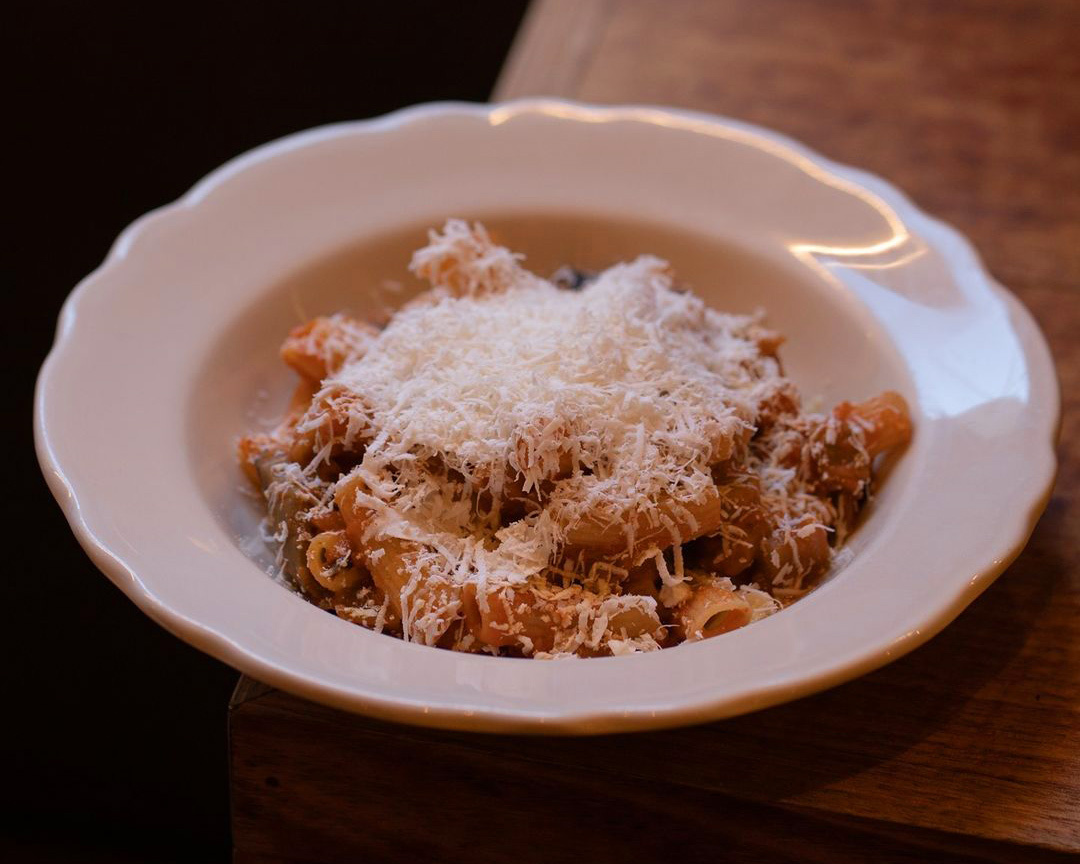 Right on the edge of the city, hidden away in the back streets, sits a cosy neighbourhood Italian restaurant. Walk through the Alberto's Lounge long entrance and into some dim lighting, tight seating and retro Italian film posters and advertising-covered walls for some surprisingly laid-back vibes. On the seasonal menu, you can expect a specially curated selection of cheeses (make sure you order whatever version of the burrata is on offer), charcuterie, pasta, sides and some deserts we highly recommend leaving room for. Contrary to the old adage of "don't fill up on bread", we advise that you do fill up on Alberto's signature warm focaccia and olive oil. Book here.
Continental Deli Bar Bistro CBD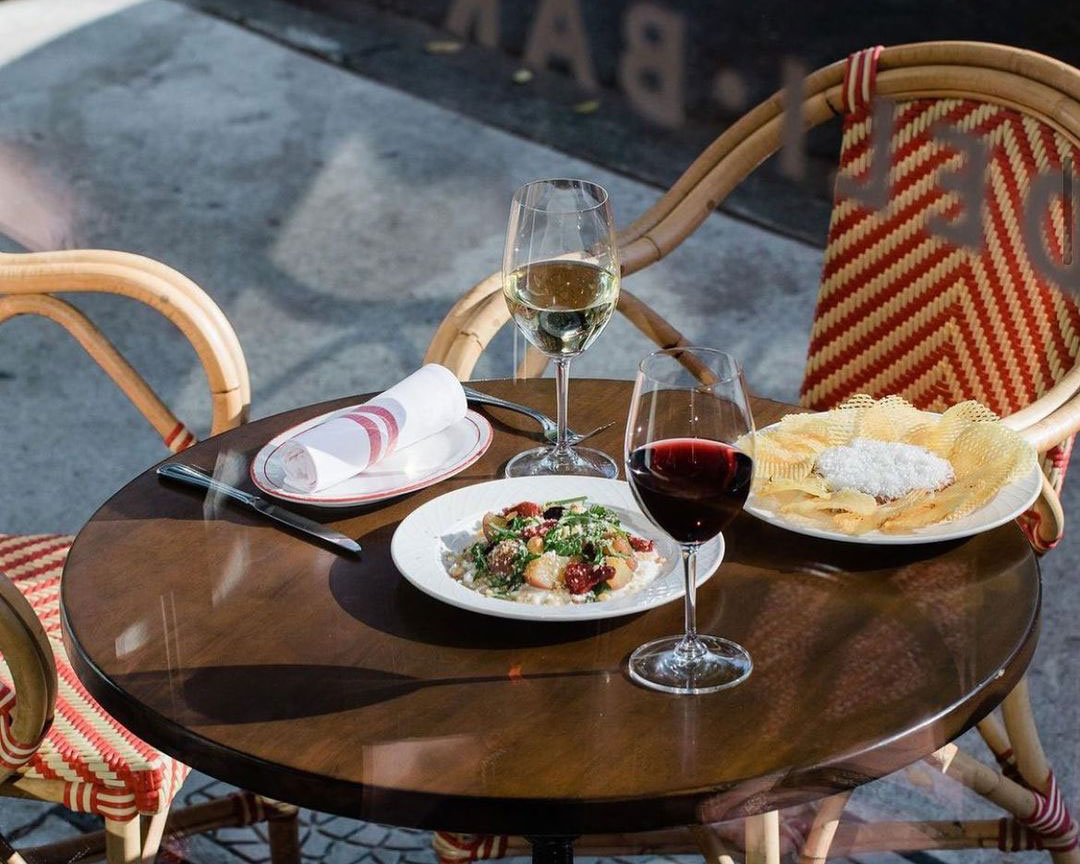 First opening a Newtown location in 2015, Continental Deli offers a beloved neighbourhood hang with an authentic European deli, bar and bistro experience. Three years later, the love was shared as the legends behind Porteño and Bodega opened up a second location on Phillip Street in the CBD. There, you can expect Continental's famous tinned cocktails (the "Martinny" is our fave), their house canned seafood range, and an outstanding menu featuring pasta, sandwiches, charcuterie and plenty of Mediterranean-inspired mains. Book here.
Bennelong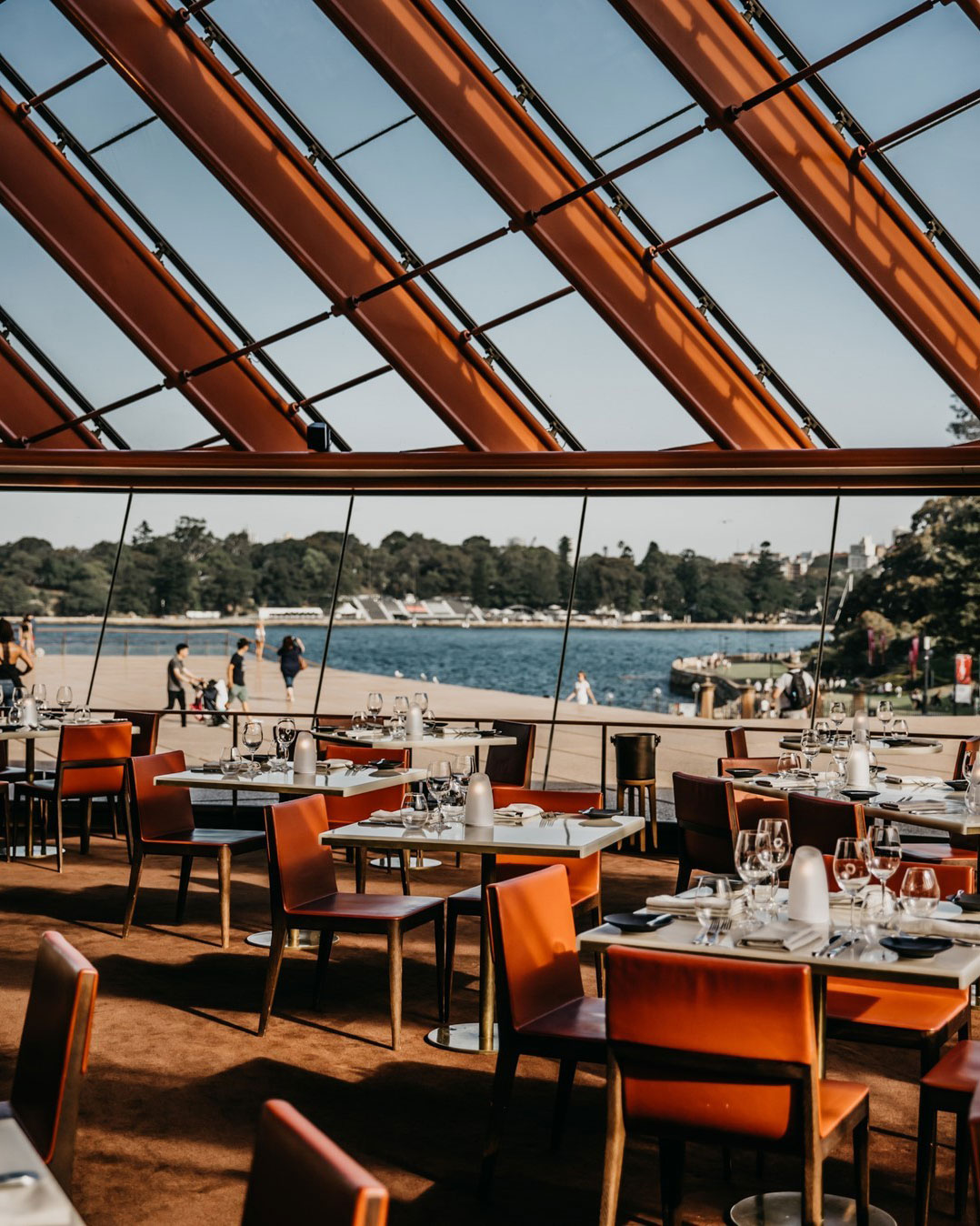 If you're looking for a dining experience curated by one of the country's best chefs inside one of Australia's most iconic buildings, look no further than Bennelong. There's nothing quite like dining inside the Sydney Opera House walls, especially if you're working your way through Peter Gilmore's modern Australian menu, showcasing quality Aussie produce. Book a seat at any of the three dining levels under the cathedral interior, overlooking Sydney Harbour—there's no bad seat in the house. And keep your eye out for musical sessions with the changing "Bennelong Presents" series for some world-class serenading while you eat. A Sydney must-do. Book here.
Felix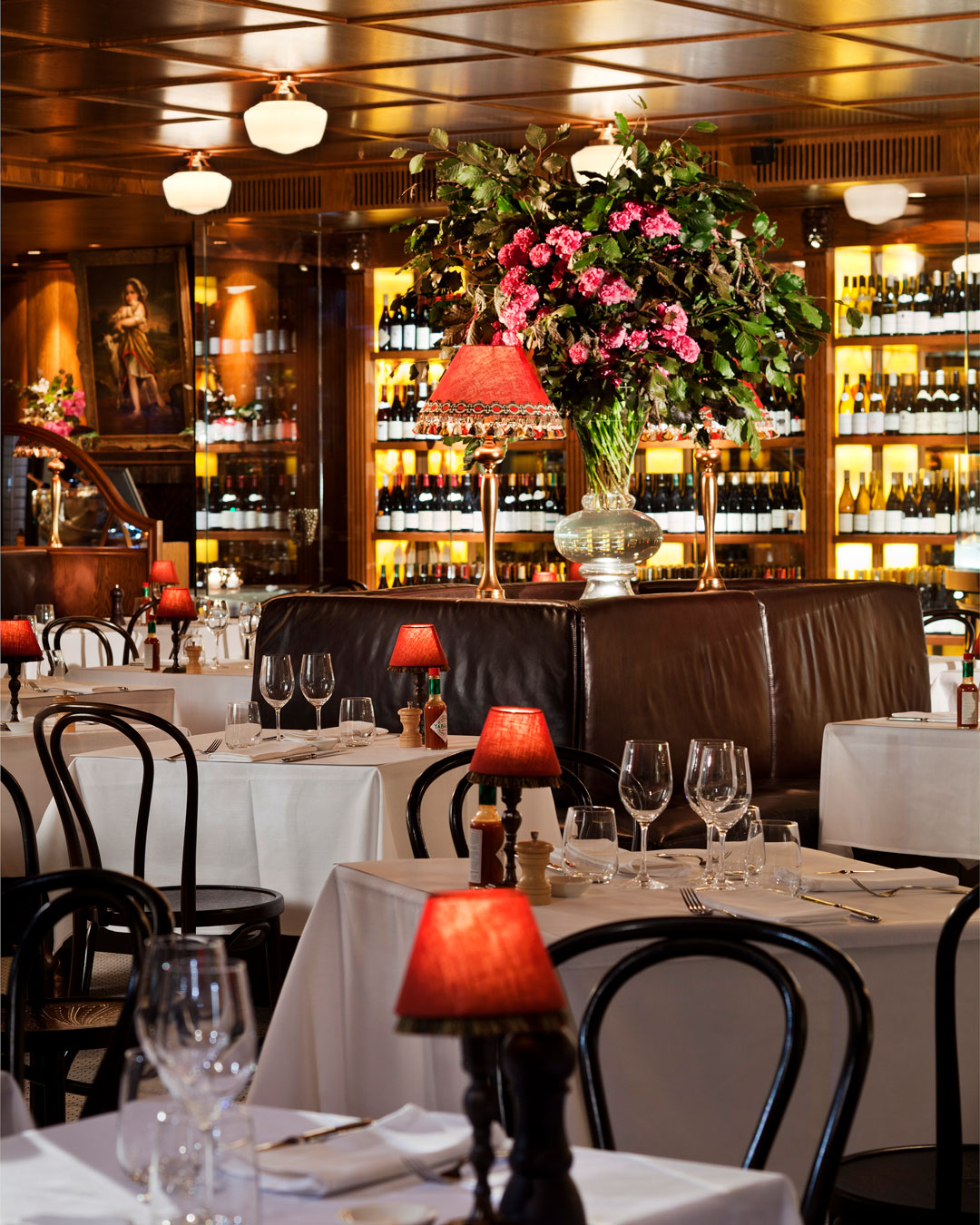 From the Merivale family and set in the heart of the Ivy Precinct, Felix is pretty much the closest thing you can get to being in France without getting your passport out. Surrounded by shelves of wine and under the glow of French-imported chandeliers, you can select your meal from the iced-up fresh seafood bar that serves as the main attraction of the venue. This is Merivale's take on French luxury and the menu ticks off extravagant dishes like whole rock lobster, côte de boeuf, and two kinds of caviar. Next door is Little Felix, a Parisian-style speakeasy specialising in roaring 20s-inspired cocktails and indulgences. Book here.
a'Mare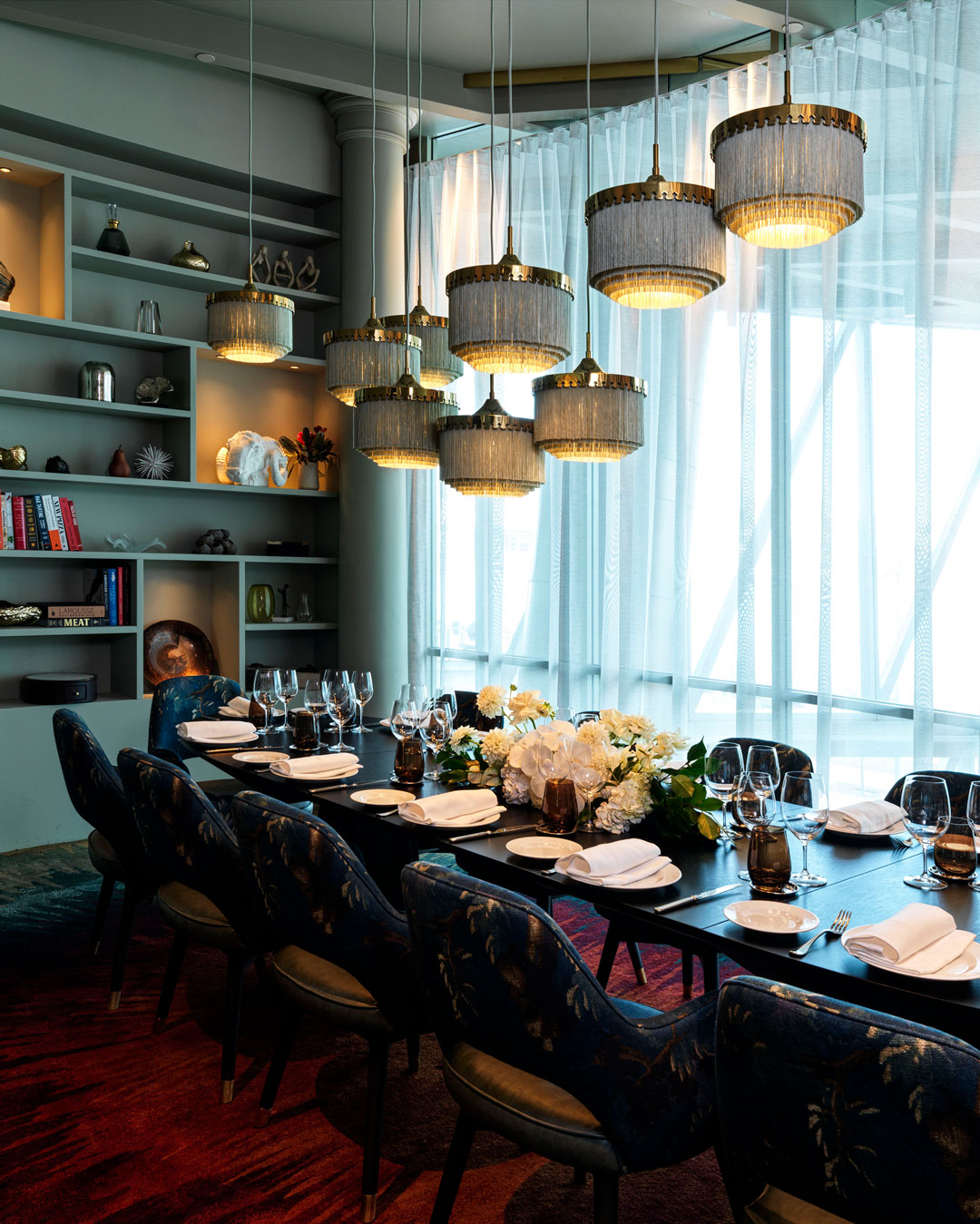 Meaning "by the sea" in Italian, a'Mare swaps the Mediterranean Sea for Darling Harbour water views to give us one of the most sublime Italian dining spots in the precinct. Chef Alessandro Pavoni, who had already wooed Sydney with Ormeggio at the Spit, opened his new restaurant to immediate acclaim for its impeccable service, luxurious interior, and masterful take on the simplicities of Italian food while using the best seasonal Aussie produce. Think whole fish cooked in a Josper charcoal oven, hand-made pasta, wagyu beef carpaccio antipasti, burrata caprese, all accompanied by a barrel-aged Negroni. Throw in some tableside pesto preparation for a touch of showmanship, and you've got yourself an Italian fine dining experience like none other. Book here.
Quay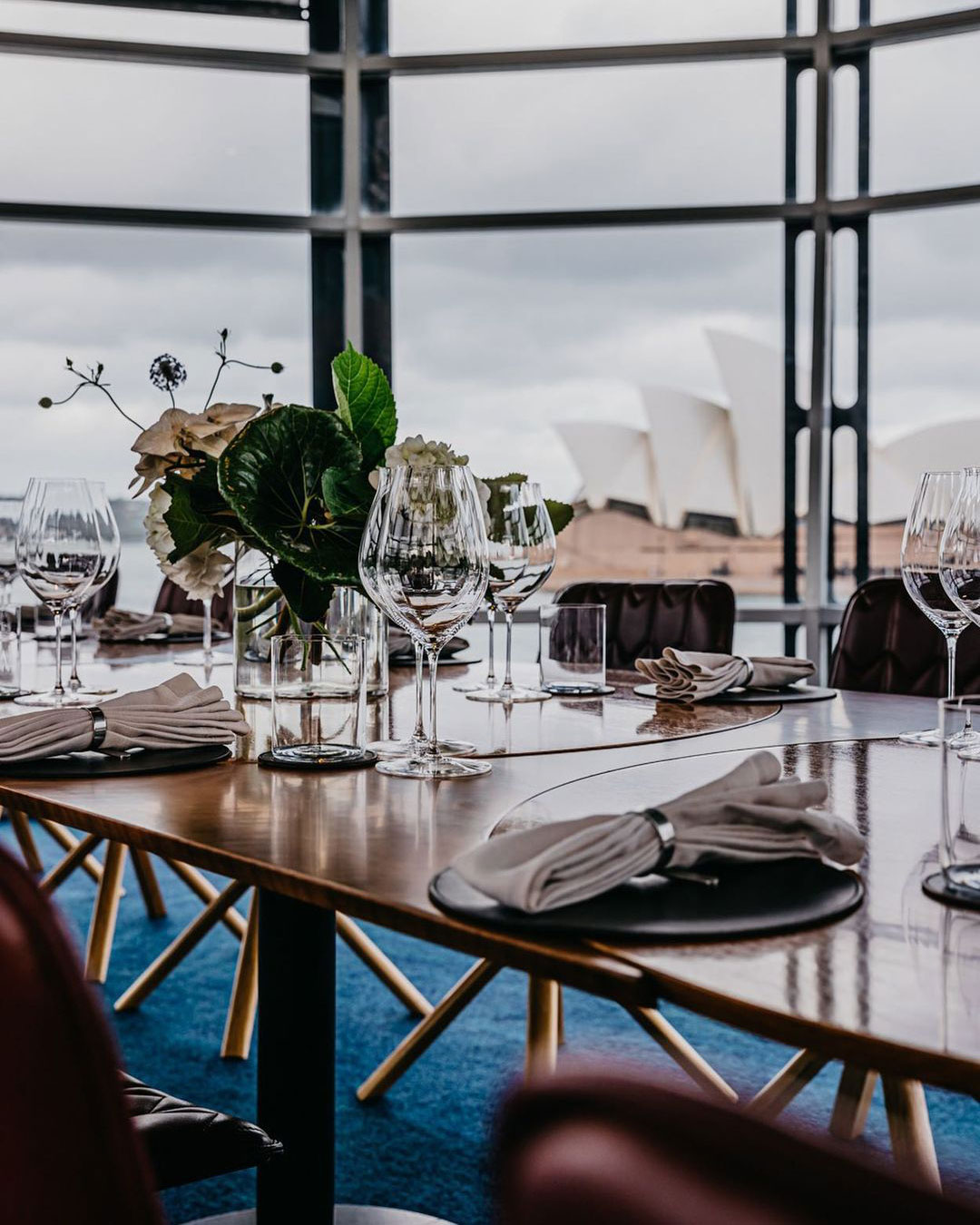 This list has established that any restaurant with a front-row view of Sydney Harbour gets a big ol' tick from us. Especially if it has a menu inspired by chef Peter Gilmore. Enter Sydney fine-dining institution, Quay. Sit yourself down directly opposite aforementioned Gilmore instution Bennelong and the Sydney Opera House and find a spot amongst the Australian landscape-inspired interior. The Circular Quay restaurant has been awarded three Chefs Hats for 18 straight years—so they must be doing something very right. Whether you opt for the six or the eight-course menu, with or without a sommelier-curated wine pairing, you can expect one hell of an experience. Book here.
Bopp & Tone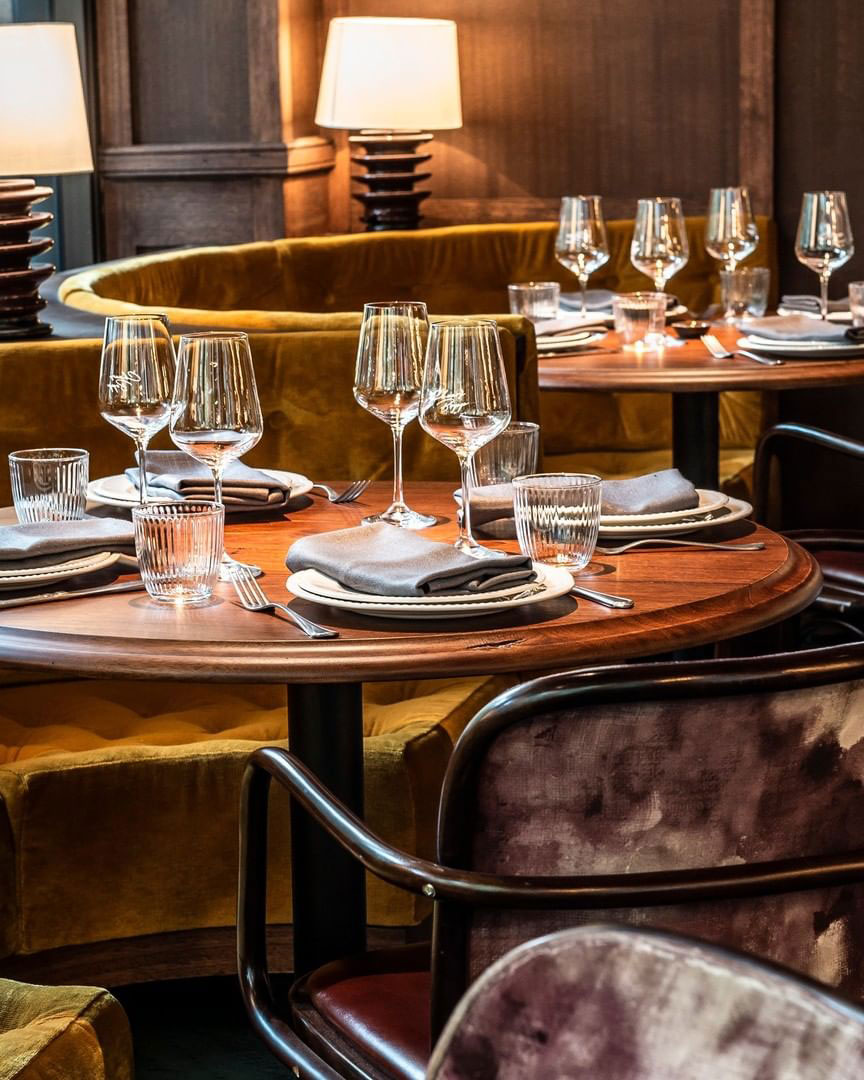 If there's something Sydney hospitality group Applejack (The Botanist Kirribilli, The Butler, and SoCal) can consistently do well, it's absolutely nailing the right vibe for a venue, down to the very last detail. Bopp & Tone in the CBD, which opened back in 2018, is no different. Named after the Applejack founder's grandfathers, the Carrington Street restaurant interior reflects a post-World War II world's grandeur and optimism. Think antique tiling, dark wooden features, beautiful pendant lighting, and velvet bench seating while you sip on your second or third cocktail of the night. As for food, the list of Australian-inspired dishes showcase the very best protein and let you choose your own adventure. Decide between set banquet menus or long lunches, snack bar food with a glass of wine or large share plates for the whole table. Book here.
Bistro Papillon
When Bistro Papillon owners Ludo and Xavier met in the UK, they frequented a French bistro in Bath called Papillion. Coming to Australia, they opened their own restaurant under the same name in tribute to the place they loved and classic French cooking in general. "We've always kept things simple," Ludo tells us. "Old recipes, our grandma's recipes, but also French classics. That's our concept."
The walls inside are decorated with emblems from their decades of travel and hospitality work, telling the history and story of the venue, and the arch column entry is the perfect spot for a French experience. With ingredients sourced from France and the markets and butchers of Sydney, the pair pride themselves on simple French classics like duck confit, beef bourguignon, and escargot ("some people just rave about it!"). It's a hearty, warming place perfect for a winter feast. Book here.
Keen for more of the city's best? Check these out:
Best restaurants Sydney
Best cheap eats Sydney
Best cafes Sydney
Best bars Sydney
Image credit: Steven Woodburn, Steven Woodburn, Steven Woodburn, Shell House, Kitti Gould, Bar Patron, The Gidley, AALIA, Bruno Stefani, Nikki To, Merivale, Crown Sydney, 6Head, Tetsuya's, Aria, Bentley, Long Chim, Restaurant Hubert, Alberto's Lounge, Continental Deli, Bennelong, Crown Sydney, Quay, Bopp & Tone