Get set to feast your way through the rest of summer, because Sydney has just dropped a big collection of new restaurant openings for you to sink your teeth into. In fact, it's pretty much raining new restaurants in Sydney right now.
This month, you'll have the chance to try Sydney's thickest bagels, indulge in a free karaage chicken happy hour or a plate of wet weather worthy vegan gnocchi, treat yourself to deep-fried ice-cream topped with fairy floss, or share a plate of popping bao buns.
Here are all the new restaurant openings you absolutely need to check out in February.
Nakano Darling
Darling Square
Sydney's Japanese renaissance is alive and thriving—and among the growing list of exciting new venues dishing out supremely tasty Japanese delights is Nakano Darling.
She's the latest venue to join the sprawling Darling Square foodie precinct. Dreamt up by Tin Jung Shea, Chris Wu and Mitomo Somehara, who Crows Nest locals will know from Yakitori Yurippi and Tachinomi YP, karaage fried chicken, gyoza and specialty highball cocktails are the MVPs here. The concept borrows from the Japanese idea of haikara: highballs and karaage.
Karaage is made fresh daily and comes in serves of one, two or three, plated up with sauces like salt, garlic and vinegar or mentaiko mayo.
And one of Nakano Darling's big-time highlights has to be their free karaage happy hour. No, not a drill—we're talking free serves of karaage dished out when you order any tap beer, Monday through Thursday, from 5 - 6pm, and from 4 - 6pm on Fridays. Tap beers include Japanese staples like Orion, Asahi Super Dry, Asahi Black and Suntory Premium Malt.
Peppe's Osteria
Waterloo
Sydney's vegan line-up keeps on getting bigger and better. Peppe's in Bondi, a pint-sized pasta joint proving you need neither eggs nor trace of dairy to have a bloody delicious plate of fettuccine or slab of tiramisu, was easily one of our favourite openings of 2019. The concept came from the crew behind Waterloo's fancy plant-based eatery, Paperbark—Grace Watson and Joe Pagliaro. And as of 2020, Watson and Pagliaro decided to replace Paperbark with an extended version of Peppe's.
Called Peppe's Osteria, gnocchi is a hero, with rotating special sauces, while the staple rich Pomodoro sauce with capers and basil is a firm fixture. Peppe's much-loved lasagne is also a feature on the menu; there are seasonal salads and sides and the aforementioned Fettucine and tiramisu too.
Housed within the courtyard of the pretty SJB Architects' Casba building, the vibe is a little less chaotic and much more spacious than Bondi. And, fun fact, unlike the Bondi original, you can book a table at Peppe's Osteria by shooting the team an email here.
RaRa Ramen
Randwick
Sydney-based ramen fans will know two things to be true about RaRa Ramen. Firstly, its bowls of fresh, steamy noodles are some of the best in the city, and secondly, its Redfern outpost nearly always has a long (like, really long) queue of people out front. So, when we heard that the RaRa crew were opening a second outpost in Randwick's Newmarket, we were naturally pretty stoked.
Here, you'll find a big neon sign on the wall that reads "Big Noodle Business", and that's clearly owners Katie Shortland and Scott Gault's modus operandi. Consistency is their other MO, so you can expect the same, high-quality super-secret tonkotsu to be carried over to Randwick. There's also a noodle theatre, where you can watch the pros pull ropes of ramen noodles and, like Peppe's Osteria, it's a much roomier version of the original with space for groups (though we're still expecting RaRa's infamous lines to be a thing here—but trust us, it's worth the wait!).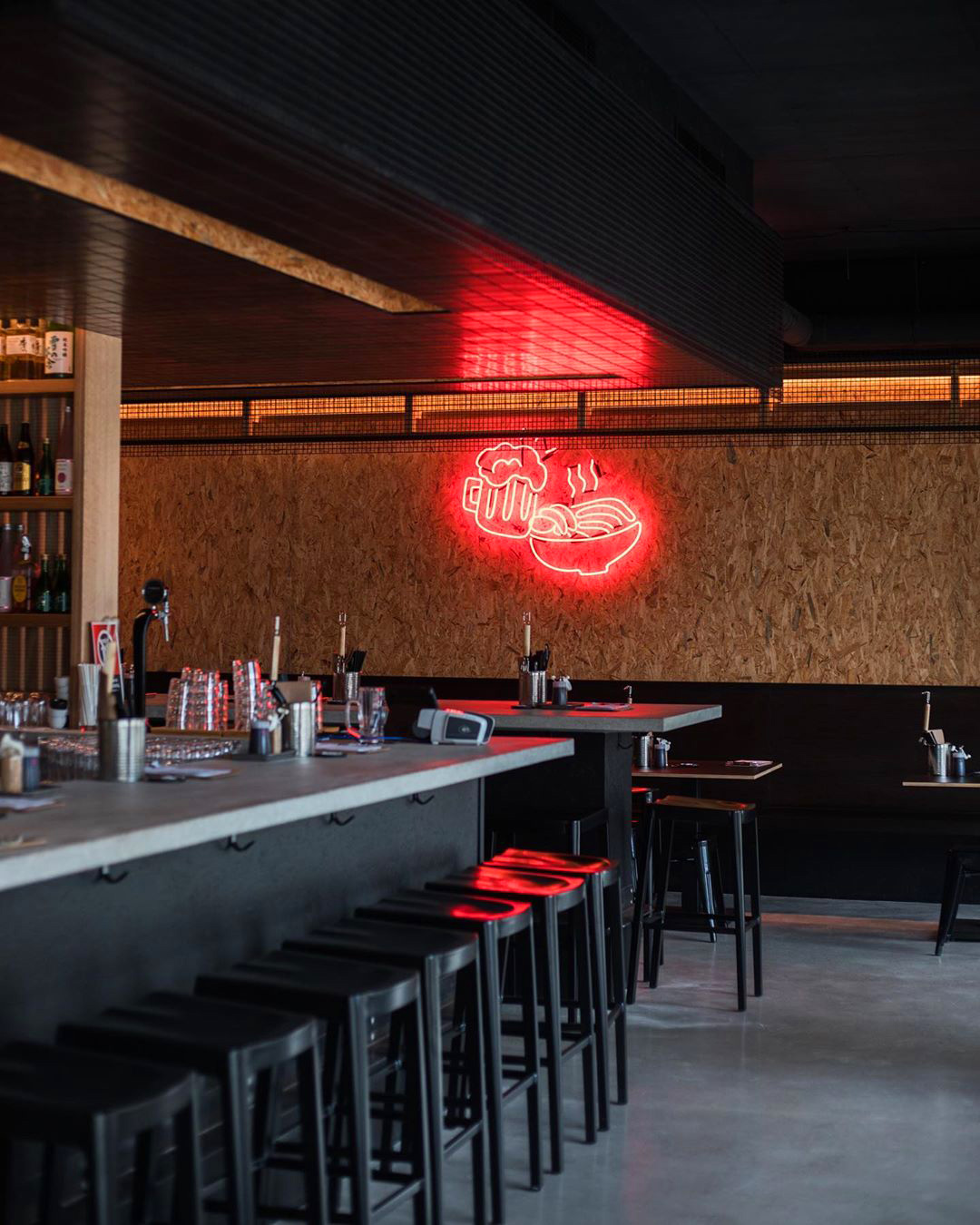 Lox In A Box
Bondi
Much like its venue name suggests, Lox In A Box marries up two winning concepts—bagels and deli feeds and the perfect convenience of takeaway.
Inspired by traditional Jewish delis, this takeaway joint is only open three days a week—Friday through to Sundays (arguably the best days of the week). Its retro shopfront features a deli menu scribbled on butcher's paper taped to the window, and you won't find more than a couple of benches out the front to soak up all the vintage vibes.
On the no-frills menu, you'll find standouts like a salt-beef bagel (loaded with mustard and pickles) and a vegetarian stack pumped with a spicy jalapeno schmear. You can also expect the staple lox affair with one of the best herb cream-cheeses Sydney has ever been privy to.
Dine & Dezerts
Brighton Le Sands
Dine & Dezerts is packed to the brim with amped-up, over the top desserts. This mega dessert bar whips up a "KitKat Fudge Sludge" shake topped with fairy floss and wafers; deep-fried ice-cream and an actual waffle pyramid drenched in Nutella, hundreds and thousands and fresh fruit. The team here also creates a hefty dose of vegan desserts, which includes crepes, waffles, ice-cream and cakes.
As for what to go for on the savoury side of things, try the "Rising Platter". This delicious beauty is a giant rotating tier platter with your choice of two kinds of eggs, toast, sauteed mushrooms, halloumi cheese, spinach, cucumber, pitted olives, avocado, grilled tomato, hash brown, turkey bacon, beef sausages, tzatziki dips and, to top it all off, a Belgian pancake on the very top tier. In other words, you'll want to round up your hungriest mates to conquer this guy.
Henrys
Neutral Bay
Taking the sweet spot of the award-winning Woodland Kitchen, Henrys is Neutral Bay's answer to the perfect date night. Following the big footsteps of its older brother, Henrys Cronulla, this slick beauty dishes out fancy share plates and an insane line-up of weekly cocktail specials.
Born in Brazil to Japanese parents, head chef Allan Mikami's feeds are unmistakably Asian-influenced with a spattering of drool-worthy, South American flair. That means you're in for the likes of crispy flathead tacos packed with habanero mayo, yellowfin tuna sashimi and ponzu and cucumber remoulade and Alaskan king crab soldiers with foie gras and sorrel. And yes, you should absolutely hit up the house focaccia with kombu butter for good measure too.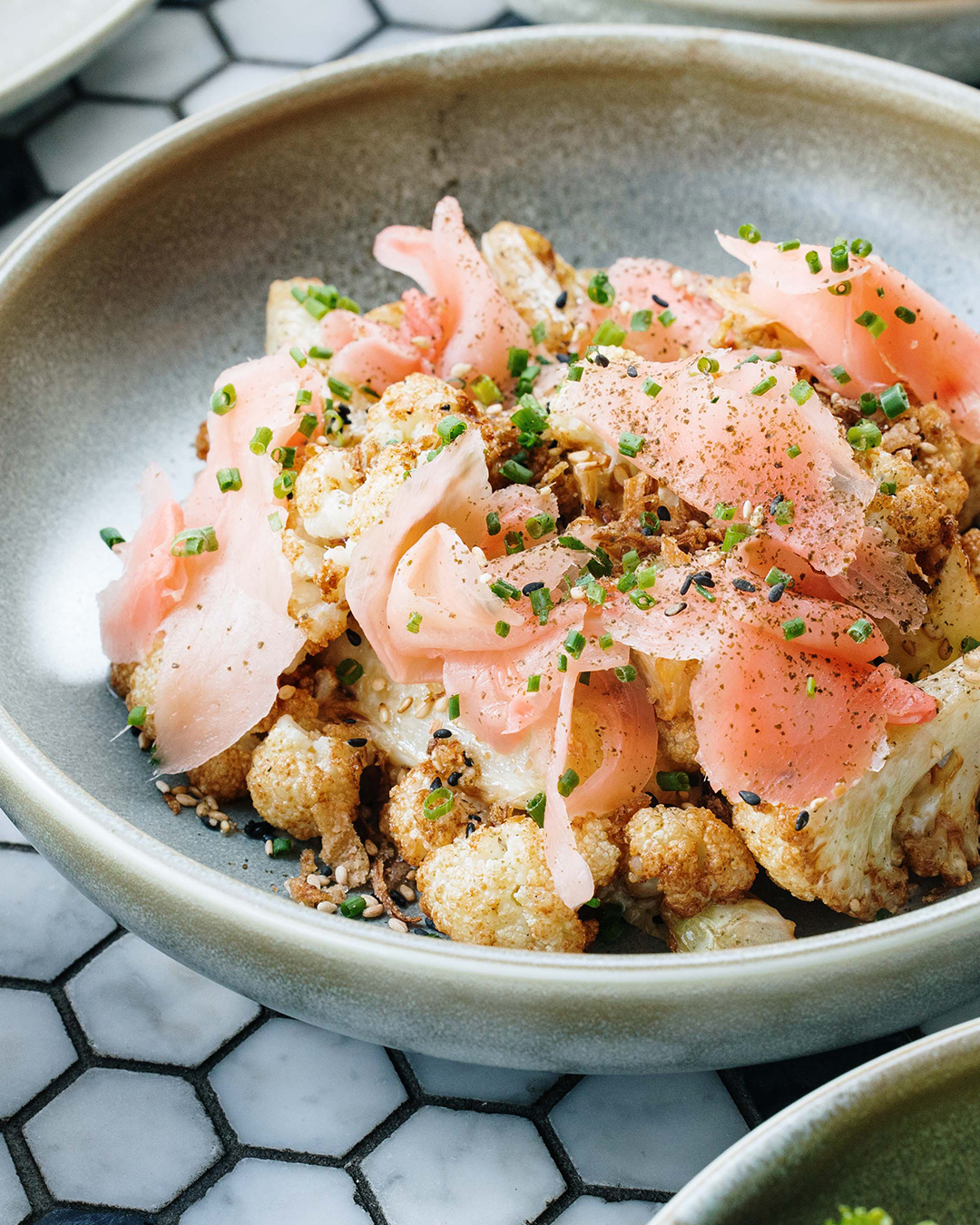 TOKKI
Surry Hills
If you're keen to get around big BBQ trays, prawn katsu and crab rolls, you've come to the right place.
TOKKI is Surry Hills' answer to teleporting yourself straight to the bustling izakayas of Seoul and Tokyo. Brought to you by the same guy (David Bae) that gave Markert City its cult Kogi Korean BBQ, this beauty is all about tapas share plates and all the wine, sake and cocktails you could ever need. As for the vibe, it's sans kitsch so you can appreciate the popping plates of bao buns and sashimi against raw finishes, concrete, timber and a neutral colour scheme.
To eat, the menu is an absolute no-frills take on Korean and Japanese flavours, with the foodie line-up split into sections like smalls, ban chan (extra smalls), bigs, raw bar, bigs and sweetie (for all your wafer sandwich and yuzu cheesecake eats). We suggest you hit the menbosha hard which is a hectic combo of DIY prawn yuzu, sriracha and mayo on brioche and the gochu pork belly, a fluffy bao with gochujang pork belly and parmesan mayo.
Will & Co
Bondi Beach
For latte art smackdowns, barista comps and all the beachside coffee culture you need to fuel your pre-work swims, make your way over to the brand-spanking-new Will & Co concept store. Featuring custom murals designed and installed by WA-based illustrator Chris Nixon, you can expect this impressive and open space to host home barista courses, as well as having sustainability front of mind: all coffee is served in reusable, ceramic cups. The cafe will also sport a milk juggler to minimise milk waste, and all coffee grounds will also be recycled and used in local community compost beds and gardens.
mimi's
Affectionately named after Justin Hemme's mum, Merivale Hemmes, you'll find mimi's on Coogee Pavilion's middle level.
Brace yourselves for the menu—it's a total coastal dream. Bert's head chef Jordan Toft is in charge, which means you're in for a sweet Mediterranean vibe dressed with some impressive Australian flavours.
Begin with snacks like barbecued black abalone skewer, puff pastry arlettes with warm d'affinois, bread cannoli with chicken liver pate and chives, and freshly shucked rock oysters. Then, graduate to pipis in pancetta broth with garlic, chilli, karkalla and urchin bottarga or grilled pork collar with wild honey and rosemary.
There's also the option to let Toft take you on a quick trip to the Med via a menu called "mimi's Selects", which kicks off with a hit of caviar and frozen vodka (that's a massive yes from us), and promptly moves on to Queensland mud crab, and a suckling piglet for two with finger lime salsa.
Chablis is the superstar on the 600-strong wine list, and we're very on board with that choice from sommelier Adrian Filiuta (Chablis is a drop that's quietly trending in Australia right now).
While you're there, drop into the adjoining cocktail bar, will's or (if you're still hungry), the ever-evolving tapas spot, Una Más.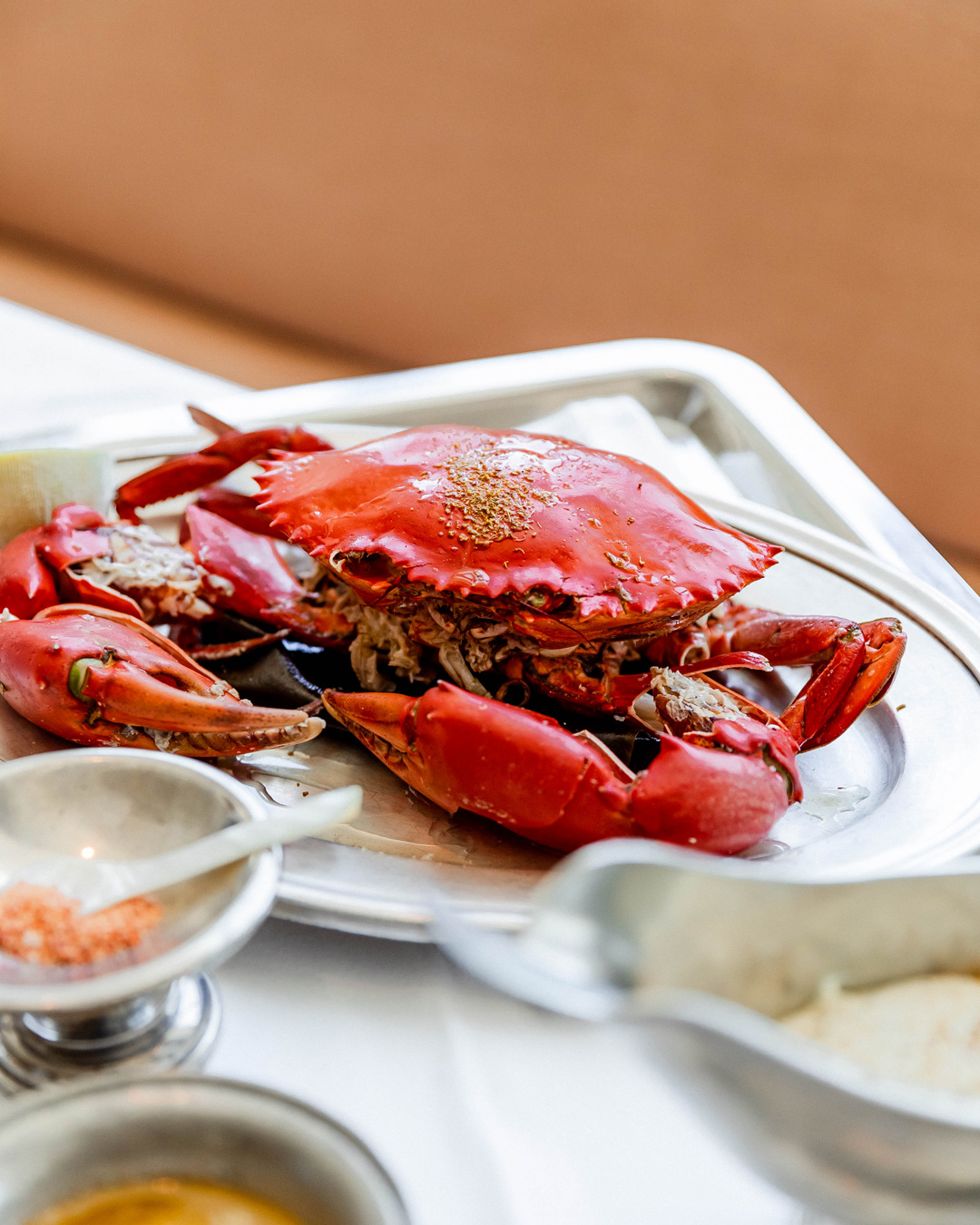 Image credit: Rocket Weijers, Peppe's, RaRa Redfern, Lox In A Box, Dine & Dezerts, Henrys, Tokkis, Will & Co, Rocket Weijers