Feast your way through the rest of summer, because Sydney has just dropped a neat collection of new restaurant openings for you to sink your teeth into.
From the latest Mediterranean-inspired Merivale venture, to a charming two-storey terrace wine bar and a 1920s-inspired speakeasy worthy of Peaky Blinders' Thomas Shelby—the new decade has brought about some sweet new Sydney eats.
Here are all the new restaurant openings you absolutely need to check out this month.
Coogee Pavilion Middle Level
COOGEE
Led by head chef Jordan Toft (Bert's, Bar Toppa), Coogee Pavilion's mysterious middle level is set to be Merivale's most ambitious project to date. While it doesn't have a confirmed open date just yet—it's due to open sometime this month (and it sounds like a dream so we'd definitely be remiss not to include it here).
Here's what we do know. It's made up of three distinct venues—a restaurant called Mimi's, a cocktail bar called Will's and a wine and tapas bar called Una Más. Food will follow Toft's Mediterranean bent, all seen through an Australian, coastal lens.
At Mimi's, Merivale's design dream team (Bettina Hemmes, Vince Alafaci and Caroline Choker of ACME, and stylist Amanda Talbot), has revived the buildings stunning and enormous arched windows. The sea breeze will drift in while you savour fresh seafood grilled on the Josper and a wine list of over 500 bottles.
At Will's, the wine list will take you to the Italian coastline, while Una Más is an uncomplicated post-beach hideaway. "Think a chilled Chablis or vermouth, with an oyster just shucked, seafood off the plancha and anchovies on fresh bread", Toft explains.
No. 92
GLEBE
Just in time for balmy nights, Glebe Point Road has a new two-storey terrace bar, complete with a dreamy courtyard, a chef imported from Europe's Michelin-starred kitchens, private upstairs rooms and a stunning street-facing bar that's perfect for people-watching and (of course) sipping wine.
Leading the kitchen is chef John Lyons, whose resume features lots of Michelin-starred hot spots (he was head chef at Rascasse in Leeds). On the menu are imaginative, refined share plates packed with flavour that won't leave you feeling hungry. From razor clams with black garlic aioli, to crisp eschalot with black garlic and stracciatella—No. 92 is upping the ante on wine bar fare. Our favourite has to be Lyons' Hasselback potato (pictured below), but we highly recommend ordering the selection of Australian cheeses, which are served as generous wedges with quince and crispy housemade lavosh. When No. 92 is open for breakfast on weekends, you can expect pastries, bacon and egg rolls, breakfast cocktails and Artificer coffee.
PeanutButterLove Dessert Bar
MANLY
Manly's Market Lane just got even cooler with the introduction of a new concept dessert bar, PeanutButterLove. Created by a team of fitness fanatics and peanut butter lovers, Jasmine Bedir and Jason Higson are dedicated to finding ways to treat yourself while also making healthier choices for both you and the planet.
All of their treats including snacks, desserts and ice creams are gluten-free, dairy-free, paleo, vegan-friendly and free of refined sugars—making them completely guilt-free and delicious. They are committed to buying local and so the PeanutButterLove menu changes weekly depending on available seasonal produce. Everything on the menu is made with organic products and is as Instagrammable as hell. Their best-sellers, the "Pineapple Express" and "Triple Decker" have got everyone talking. As has their dairy-free and sugar-free gelato, with a weekly roster of sweet flavours to try.
The Cat's Meow
DARLINGHURST
Just in time for the roaring 20s in a new century (and a new era without lockout laws), The Cat's Meow is a tribute to Darlinghurst circa 1920. Nicknamed "Razorhurst", the suburb was a whole lot like Peaky Blinders' Birmingham—back then, the Darlinghurst was stacked with hustlers, playboys, and crooked cops who liked to sip champagne with Sydney's elite. Designed by Henderson & Co., The Cat's Meow has an opulent Art Deco vibe—think plush Prussian blue velvet and green marble with lots of brass.
There's a front bar (The Vault), with high ceilings and arched windows, and a library decorated with cut-throat razors and photos from Sydney's 1920s era underworld. There's also a dedicated champagne room with a champagne trolly, caviar and oysters. And in real Gatsby style, you can expect entertainment in the form of snake charmers, saxophonists, magicians, DJs and live music.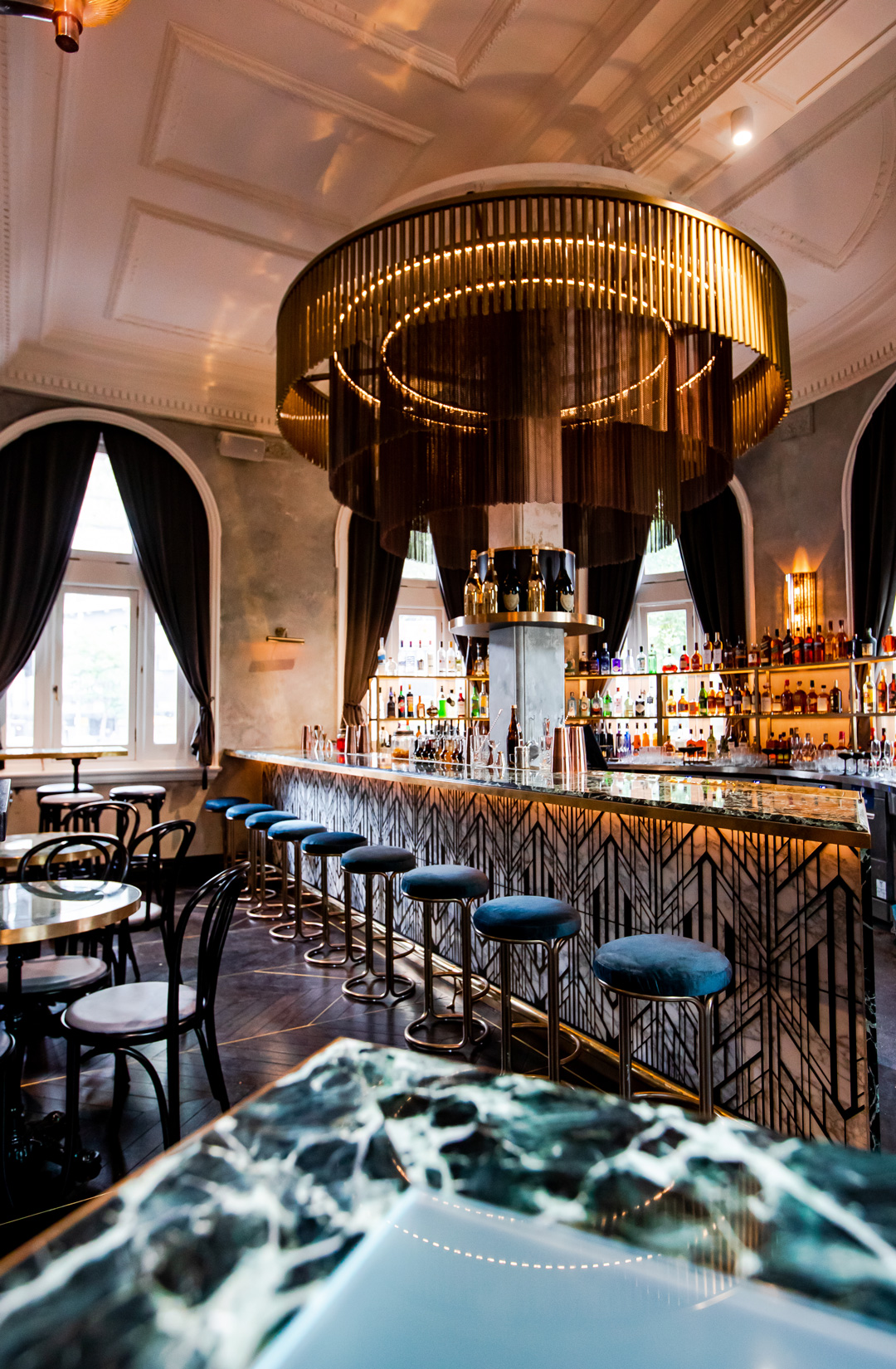 Madame & Yves
CLOVELLY
A new year means an entirely new locale for Clovelley's decade-defying Sweet Kiss Cake Shop. Meet Madame & Yves, the Eastern Suburbs' latest pastry, cake and ice-cream haven. Headed by pastry extraordinaire Yves Scherrer (coach of the 2019 Australian team in the World Pastry Cup), this newbie means serious pastry business.
You can expect all treats here to be made with love, natural ingredients, no additives and sustainable methods, which includes the absolutely perfected lemon meringue and pina colada tarts, baked cheesecakes, almond raspberry croissants and sultana rolls. You'll also be able to load up on a ridiculous amount of gelato (like toasted sesame or vanilla bourbon), lasagne, filos, quiches, pies (hit the ratatouille one) and pork and fennel sausage rolls.
Nikkei Bar And Restaurant
SURRY HILLS
If you're keen to level up your palette in 2020, mark Nikkei Bar And Restaurant on your foodie bucket list. The brains behind this new Surry Hills staple previously brought you Tokyo Bird and have set up shop in the space formerly known as Bodega. Set to be a buzzing tapas joint made up of Japanese-Peruvian share plates, Nikkei will also sport a solid 40-strong wine list and a whole heap of cocktails. Here, you'll find a lot of swordfish ceviche, spiced pork sausage, beef short rib with miso garlic corn puree and one hell of a dulce de leche pudding.
Keen to hit some markets this weekend? Here are 10 of the best markets happening in Sydney this month.
Image credit: Coogee Pavilion, Supplied, No.92, PeanutButterLove, The Cat's Meow, Madame & Eves, Nikkei Bar