Sydney's hospitality scene keeps delivering the goods in 2022. This list of new and upcoming restaurants in Sydney is big, diverse, and exciting—and we love to see it.
In this update, we bring you news of an old favourite stepping into a new era and a new location; a record lounge, listening experience and restaurant wrapped into one, and a soon-to-open drinking and dining behemoth in North Sydney, complete with sunny rooftop terraces (just in time for the warmer weather).
Ready? Here's our list of the best new and upcoming restaurant openings in Sydney right now.
Upcoming Restaurant Openings In Sydney
Get excited about these soon-to-open fine diners, bars, cafes, delis, and more.
TOKO
CBD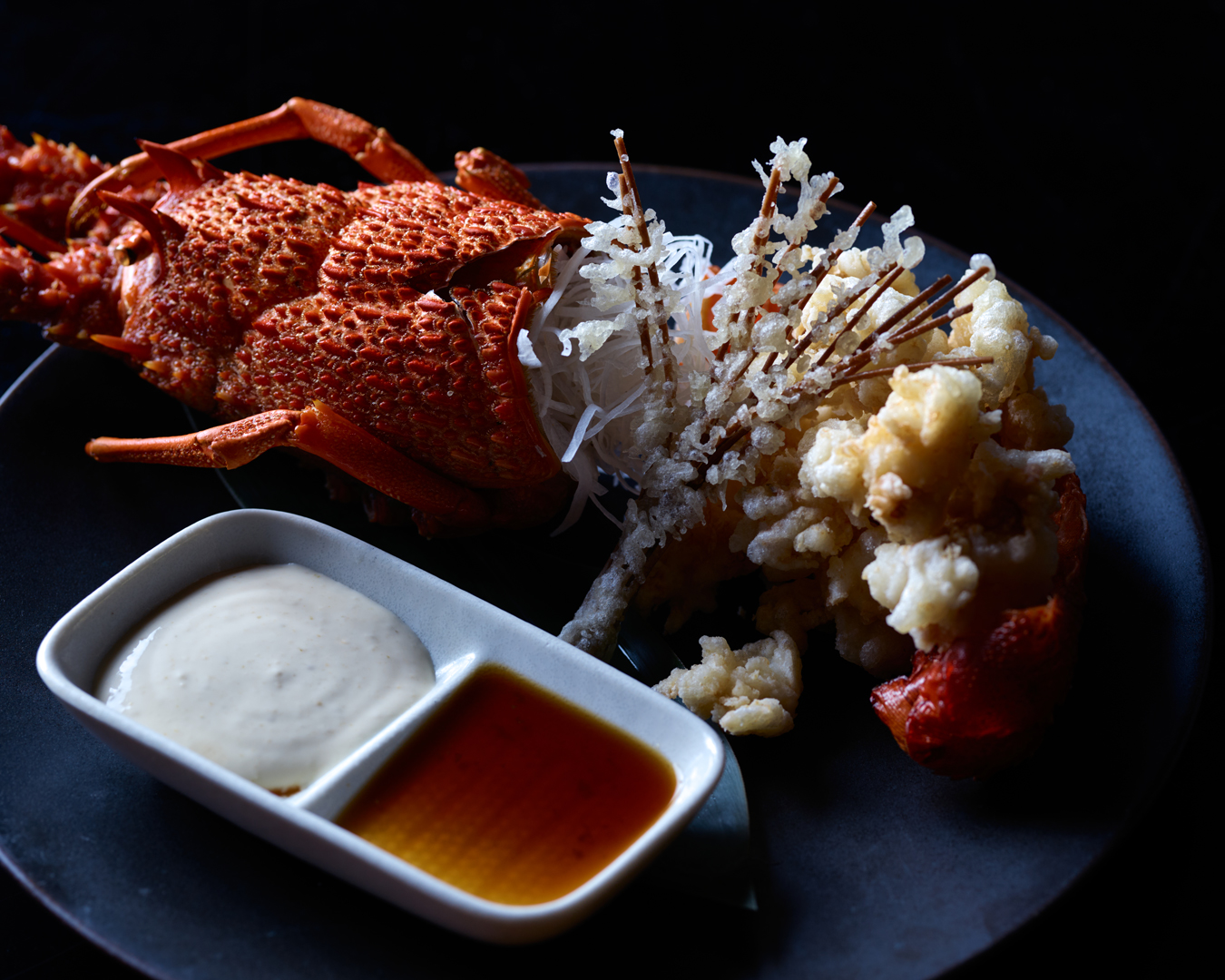 TOKO was one of a handful of restaurants that really set the pace in Surry Hills way back when. After 15 years in their iconic Crown Street digs, TOKO is moving on—to a new location, that is. From late September, you'll find the TOKO team in the heart of the city. The new menu, created by owner Matt Yazbek and head chef Sunil Shrestha, will feature smash hits from the last 10 years, like thier stunning sashimi platters, as well as some new, soon-to-be-revealed dishes. The sprawling new CBD restaurant has been designed by the same architect as the OG Surry Hills venue (Matt Darwon). It features a 16-person private dining room, a robata grill, and a sushi bar that doubles as an omakase. And, music to any Sydneysider's ears, it'll be open past 10pm too for late-night dining.
TOKO is slated to open in late September 2022.
Rekōdo
CBD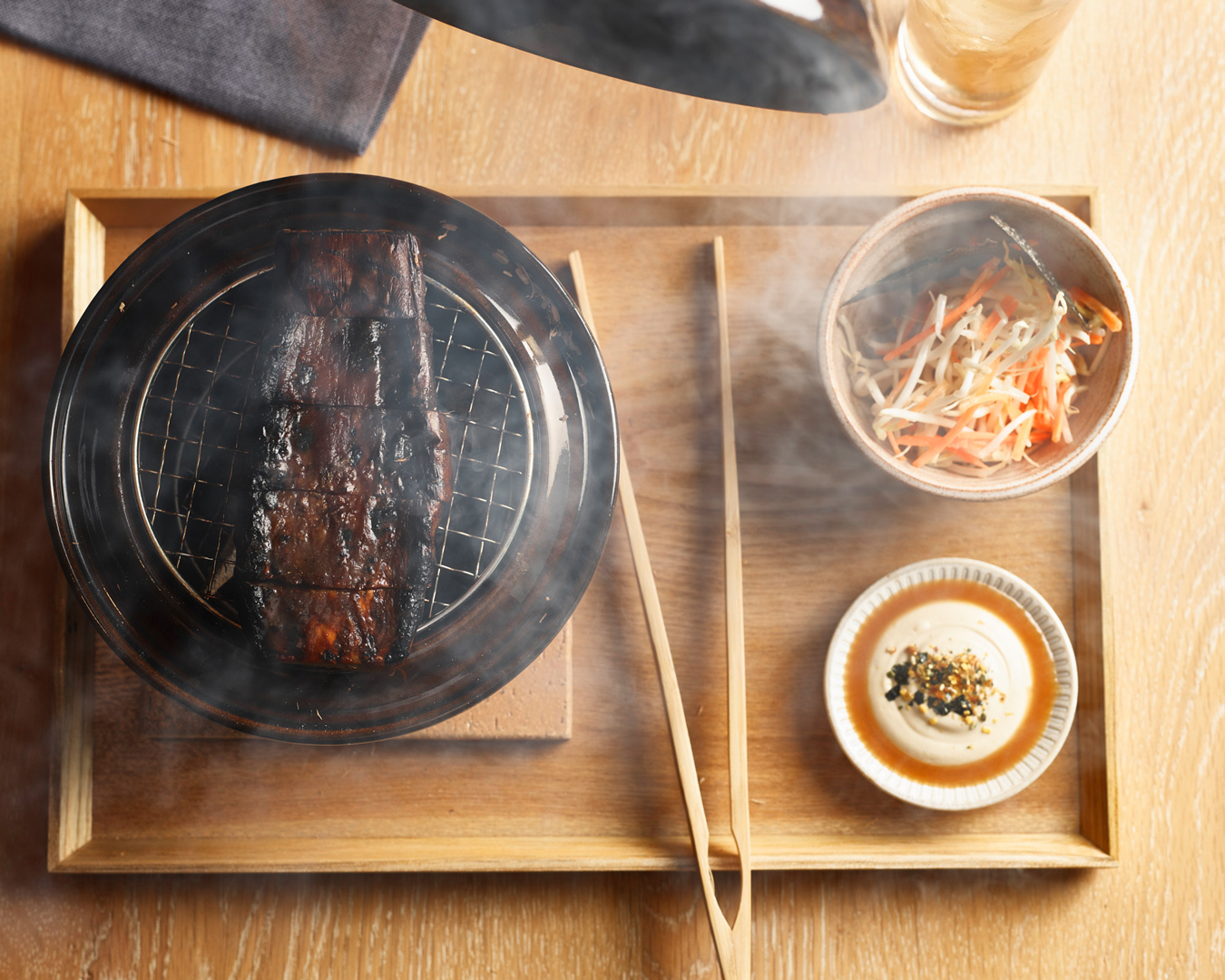 Picking up where Bea left off in the iconic noodle bowl-shaped Barangaroo House building, Rekōdo is a restaurant and vinyl bar inspired by Japanese listening rooms. Rekōdo—Japanese for record—will be as much a listening experience as it will be a spot to sip sake and fill up on fiery red miso sesame eggplant. On the sonic front, treat your ears to Klipsch La Scala AK5 speakers, a McIntosh MC152 amplifier, a McIntosh MP100 Phono Preamp, and a set of McIntosh MT2 turntables. Tunes will switch between live vinyl DJs, Rekōdo's catalogue of vinyl, and guest musical curators.
Head chef Paddy McDermott's Japanese-inspired menu is fun and energetic. Think DIY temaki hand rolls, wagyu tataki with ponzu and onsen yolk, modanyaki noodles, and pickled watermelon with ume. Sydney loves an omakase—and if you whisper the word, the chefs will curate a playlist (read: menu) for you.
Rekōdo will open on Friday 16 September 2022.
Porter House
CBD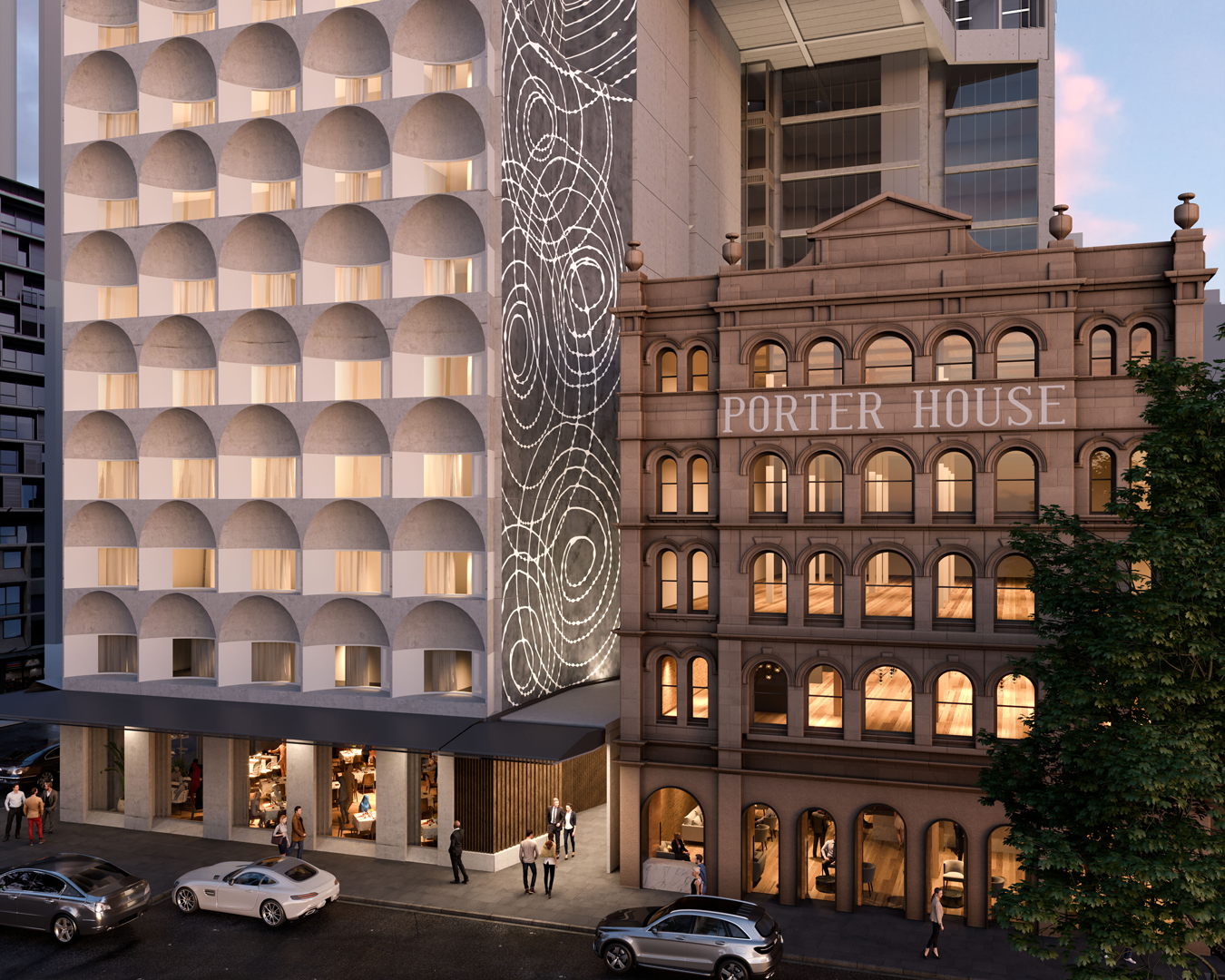 The Sydney CBD is set to score another new hotel and a multi-level restaurant and bar destination when Porter House officially opens next month. The Castlereagh Street building, built back in 1876, was once upon a time a tobacco factory before being home to a leather merchant. Following a four-year restoration project, Porter House will re-enter the world complete with an all-day European-style wine bar (Henry's Bread and Wine), a slick new brasserie (Dixson & Son's), a top-floor cocktail bar (Spice Trader), and two floors of private dining rooms and event space. Leading the charge across all venues is Porter House executive chef Emrys Jones, whose experience as head chef at Fish Butchery has inspired a zero-waste approach that will filter through each venue.
Henry's Bread and Wine, Dixon & Sons, event spaces, and the hotel are all due to open in 2022. Spice Trader will open in spring.
Gildas
Surry Hills
It's been a minute since Lennox Hastie made a huge splash on the Netflix series Chef's Table: BBQ. But the acclaimed Firedoor chef does have something new in the works for Sydney. Gildas is a Firedoor spinoff in the form of a Spanish wine bar, following a neat collection of other Spanish-influenced openings in the last 12 months (Parlar and La Salut among them). Gildas will be a stone's throw from Firedoor, opening within the former Chur Burger site. While details are scarce, we do know that it'll be Basque-themed and that it's due to open very soon.
Gildas is slated to open in early September 2022.
Lune Croissanterie
Darlinghurst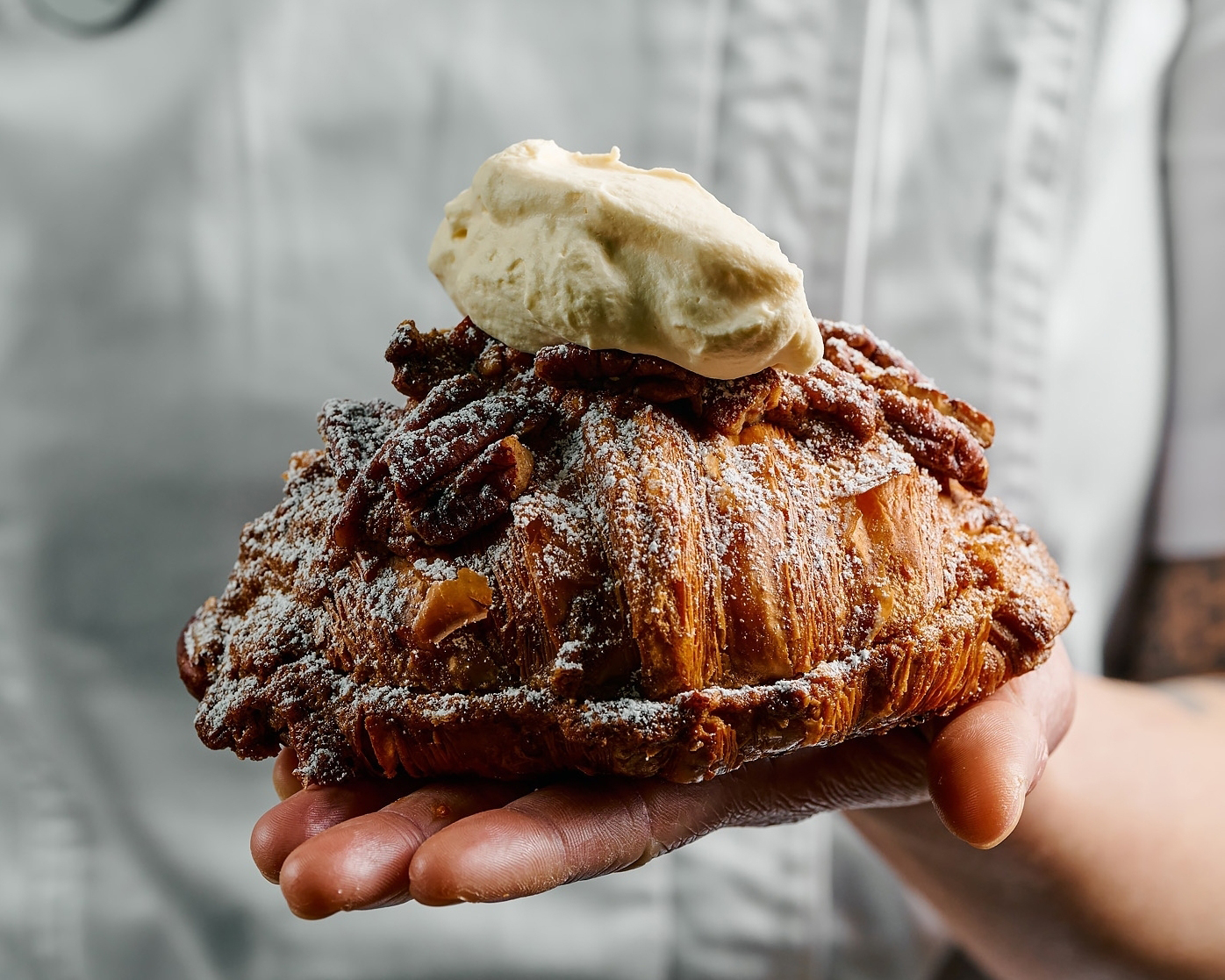 After years of rumours and speculation—Melbourne's ultra-famous croissanterie Lune has confirmed it will open a Sydney location in 2023. It's set to be the star of the new Oxford & Foley dining precinct, taking up permanent residence when the new TOGA Group development opens next year.
On the news of the Sydney location, Lune founder Kate Reid said, "The prospect of Lune being in the neighbourhood of many heavyweight Sydney greats in Darlinghurst and Surry Hills is incredibly exciting for us, and we only hope to add to this with our specific brand of buttery deliciousness. We can't wait to show the world what we have in store for Lune Sydney!"
Lune is slated to open in Sydney in 2023.
Le Foote
The Rocks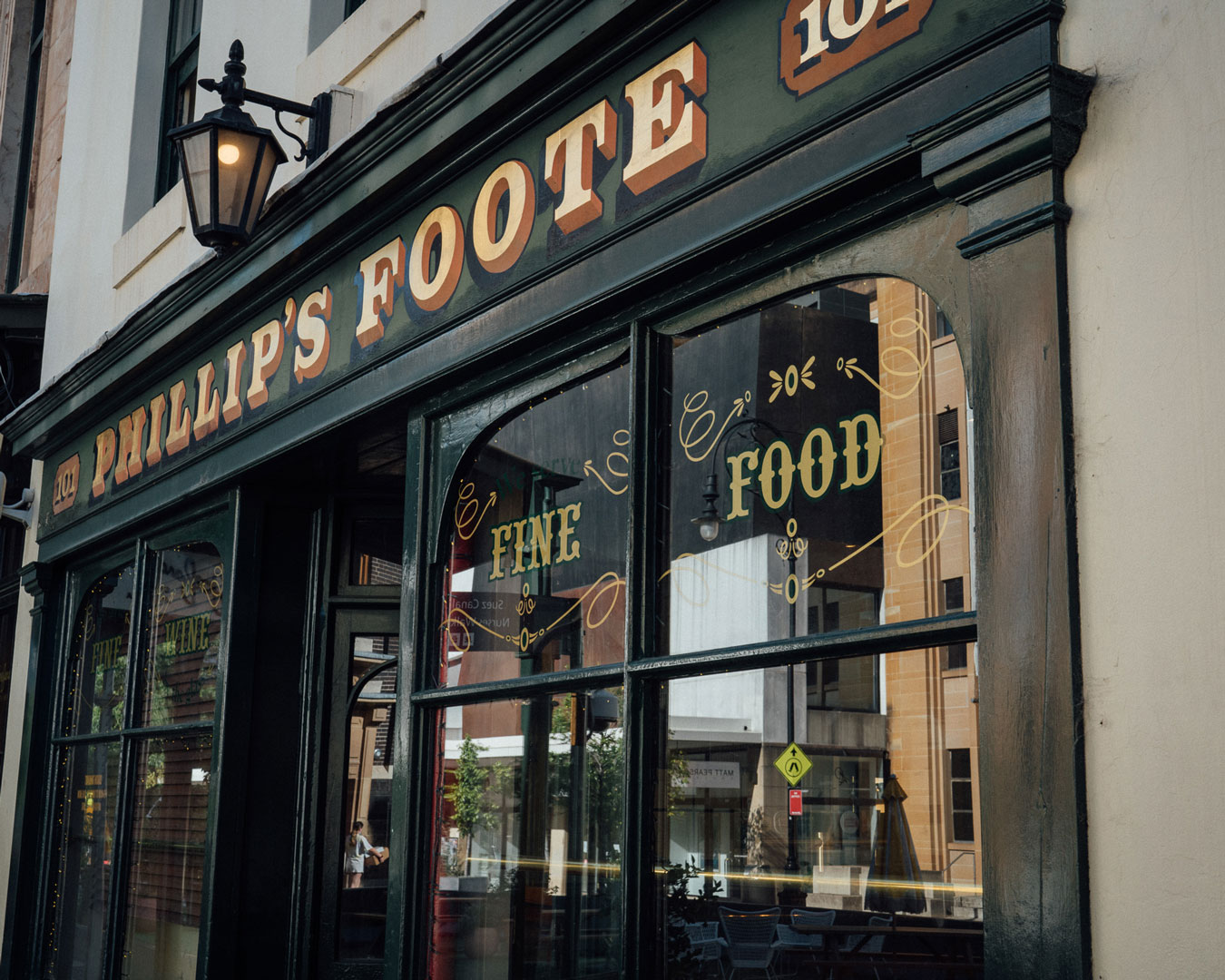 From the legendary Swillhouse team (think Restaurant Hubert, Alberto's Lounge, Frankie's Pizza, and The Baxter Inn), Le Foote will be a pub transformation like no other. Basically, Swillhouse has taken on one of Australia's oldest pubs, Phillip's Foote in The Rocks, and will be turning the destination into a charming Euro-style wine bar and restaurant. Once a sailors' bar, custom's agent, and stable, the historic site became a pub in the early 1970s—and we couldn't think of a better custodian than the Swillhouse team for this ultra-charming spot.
While council submissions, heritage approvals, and site works are sorted, the Swillhouse gang is welcoming walk-ins all summer long for a bar takeover dubbed "101 George St". Expect summer beers, natty wines, good times, and a spontaneous lineup of live entertainment.
Le Foote is due to open in 2022.
Head Chef Announced: Beau
Surry Hills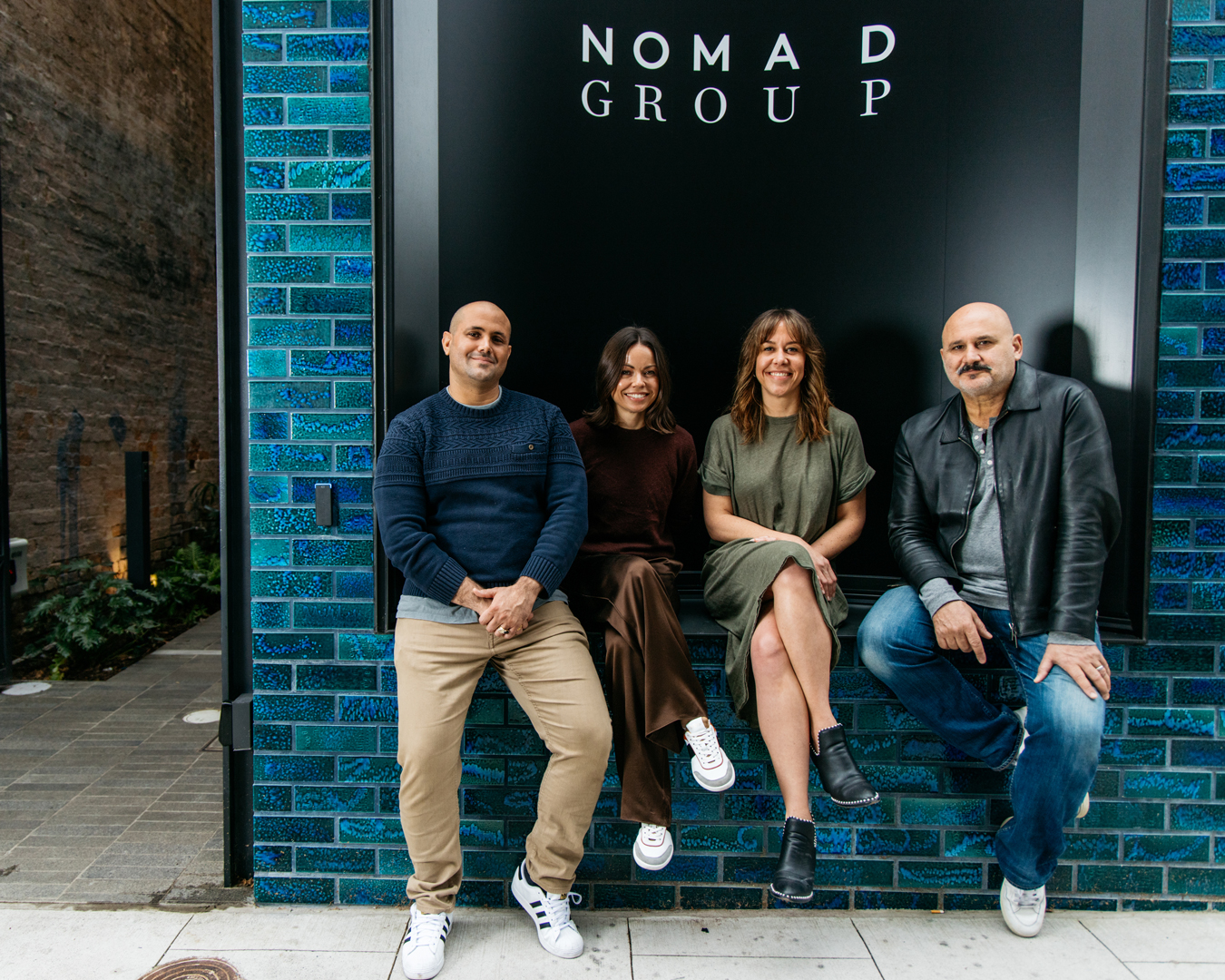 Surry Hills favourite NOMAD has announced they will be expanding their footprint with Beau—a brand new laneway wine bar, deli, and cafe. Down the road from NOMAD, on the laneway that connects Foster Street and Reservoir Street, the intimate 50-seat bar will feature a manoush-heavy menu crafted by Beau's just announced head chef—former Stanbuli owner and chef, Ibrahim Kasif. Toppings will look like spiced Margra lamb shoulder and green chilli zhoug.
You'll also score samplings of the house-made charcuterie that made NOMAD famous, a cold seafood bar, and an extensive wine-by-the-glass menu dreamed up by NOMAD Group's beverage director, Ged Bellis. Each element will champion NOMAD's philosophy of great Australian produce and its focus on in-house production.
Beau is due to open in late 2022.
RAFI
North Sydney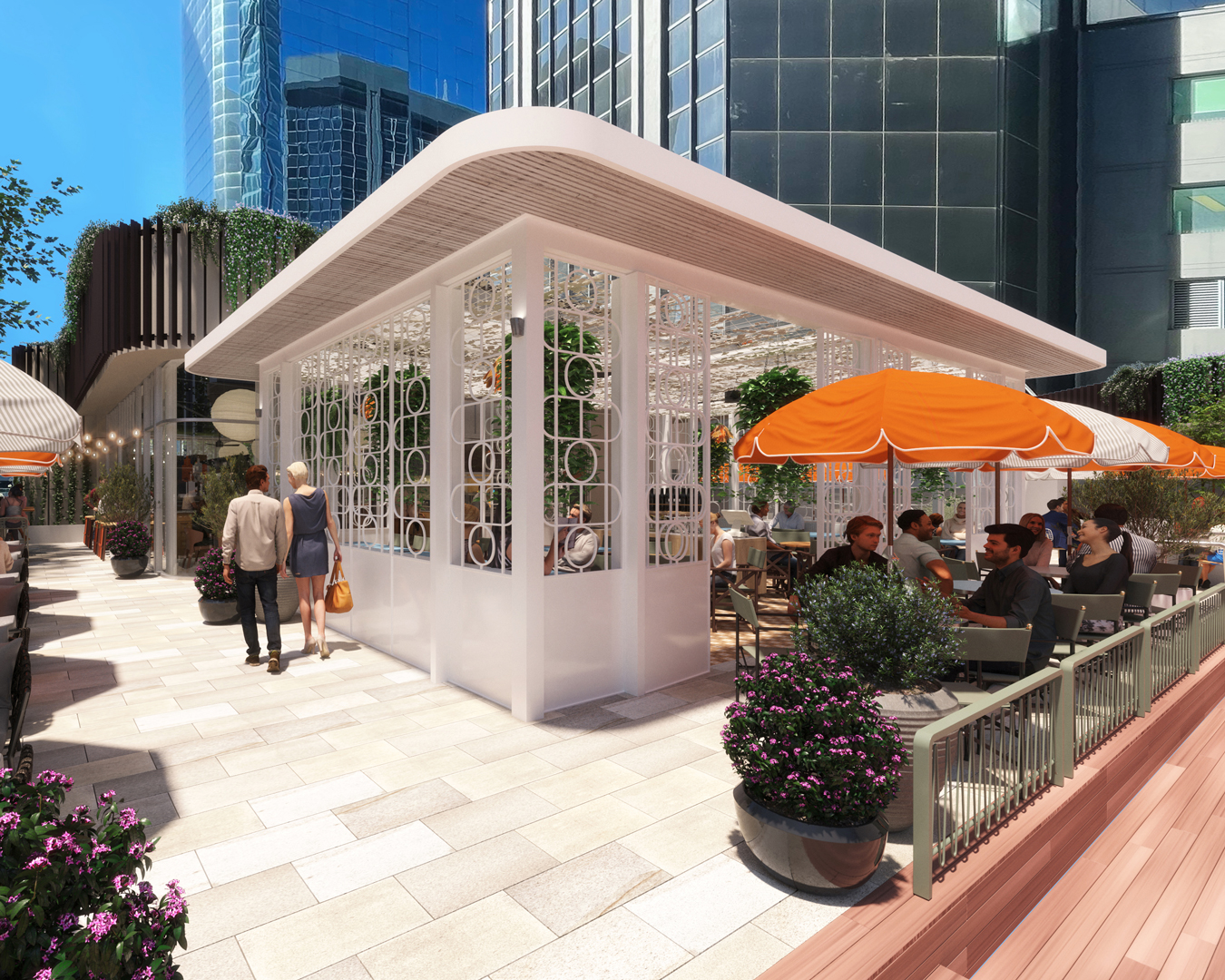 From the group behind Bopp & Tone, The Butler, SoCal, and The Botanist, RAFI is a 300-person drinking and dining behemoth—and one that's decked out with sunny terraces, a cocktail bar, a restaurant, private dining room, chef's table experience, and a central glasshouse structure called The Abor. Yes, it's big—and where you'll want to spend many summer arvos.
Hailing all the way from Peru, Rafi's Executive Head Chef Matias Cilloniz has created a menu that draws from our fair city's coastal elements and can be summed up in two words: "fresh" and "seasonal". Menu highlights include the glacier 51 toothfish with chickpea miso, fresh chickpeas, and chilli; raw south coast tuna with cucumber, avocado, and fresh yuzu; and dry-aged duck crowned with fresh plum and mustard leaves. Feeling adventurous? Better order the crispy potatoes with cultured cream, chives, and sea urchin then (yes, really).
RAFI is slated to open in September 2022.
New Restaurant Openings In Sydney
From hidden gin bars to stylish CBD bistros, here are Sydney's most exciting new restaurant openings.
Enoteca Ponti
Potts Point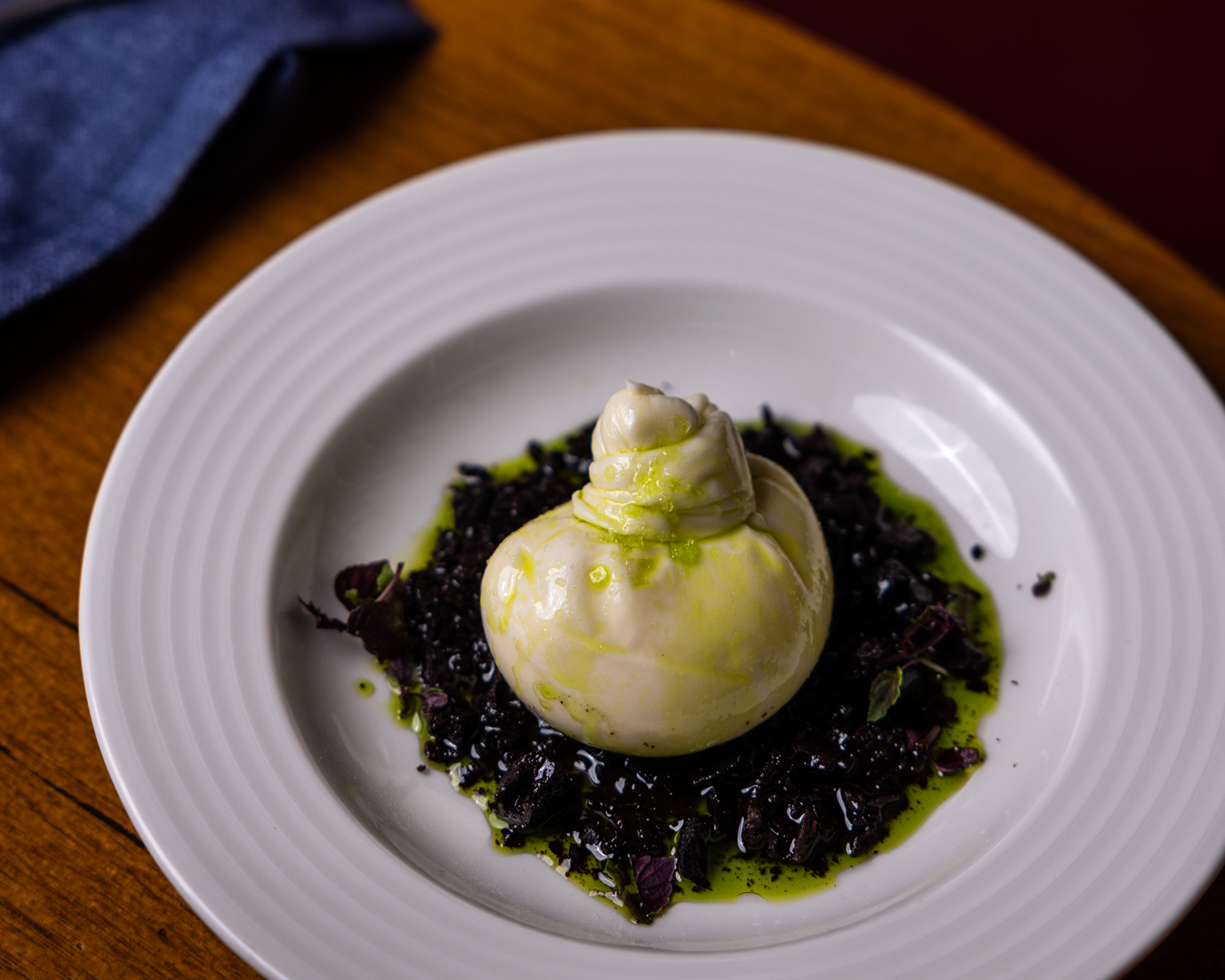 From the team behind Potts Point's beloved Parisian-inspired diner Bistro Rex, and just a few doors down on Macleay Street, Enoteca Ponti has taken over the former Monopole site. Here, the team has picked another famous city as its muse: Rome. Described as a classic Italian restaurant, chef Aldo Farroni (ex Shell House) is plating up refined favourites like fluffy housemade focaccia, Italian-style charcuterie and cheese, and Appellation oysters alongside more intriguing items like lasagne spring rolls, caviar pizza, and veal tartare.
Out of the four famous pastas of Rome, you'll find a perfected Amatriciana with guanciale and pecorino Romano; there's a mushroom ravioli with dashi broth, a beetroot ravioli, and salt-baked whole John Dory too.
Jinja
Macquarie Park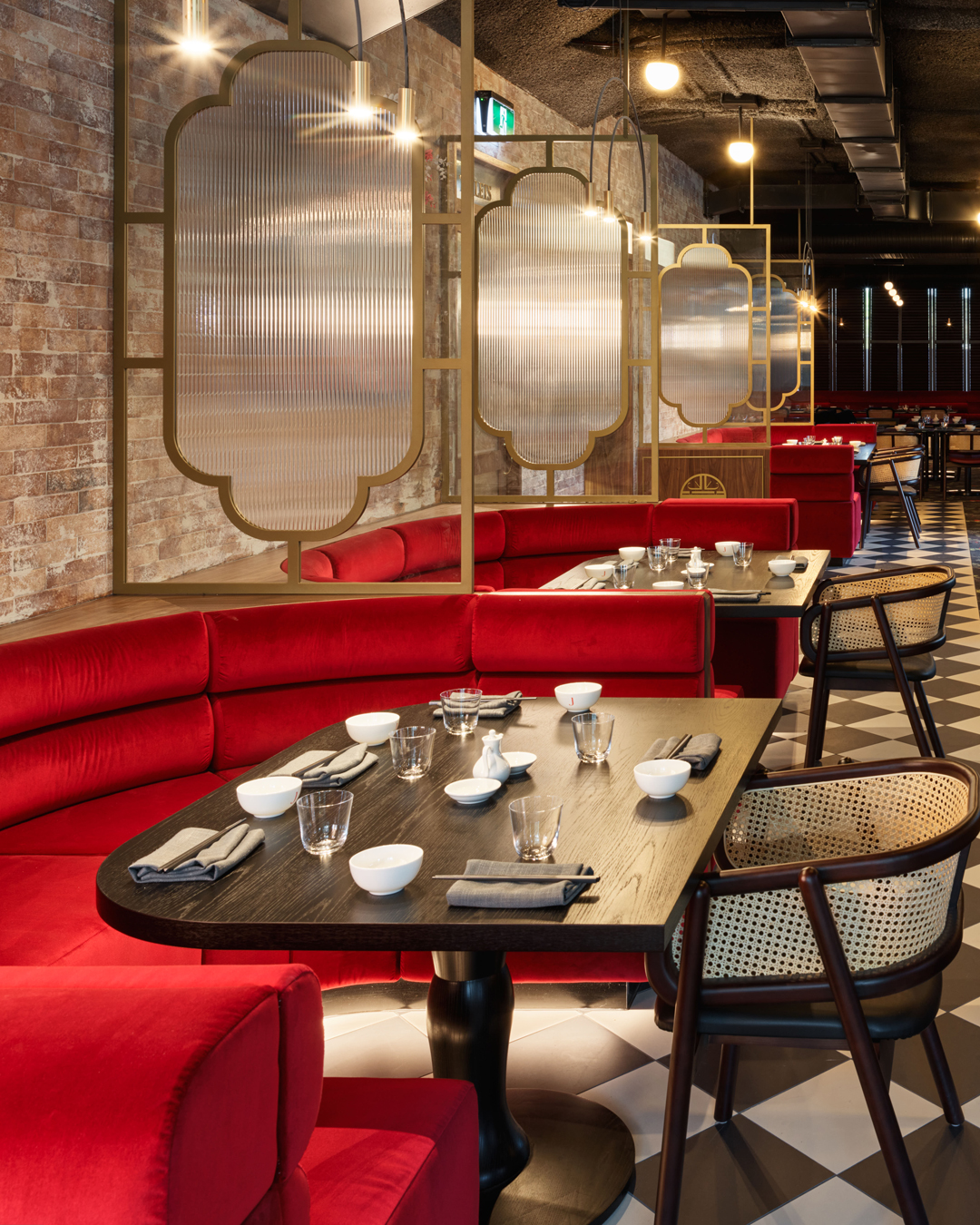 Jinja is North Sydney's new contemporary Cantonese restaurant. Head Chef Sebastian Tan (Silks) and Specialty Chef Kushal Lama (Hakkasan) head up the kitchen, blending traditional Cantonese recipes with contemporary flair. There are a whopping 20 dim sum dishes, including lobster and truffle spring rolls, sesame prawn brioche, xiao long bao, har gow, and honey black pepper beef baked cheese buns. Then, move on to showstopping dishes like the Cantonese roast duck, lobster san choy bau, Szechuan mapo tofu, a variety of rice and noodles, and Jinja's signature barbecued smoked pork ribs.
Of course, what's Cantonese dining without tea? The star of the dining room is a ceremonial-style tea tasting dispensary. If tea doesn't tickle your fancy, though, you can take your pick from Australia's largest collection of baijiu (clear liquor) and cocktails inspired by The Eight Immortals, a group of legendary xian (immortals) in Chinese mythology.
KOI
Chippendale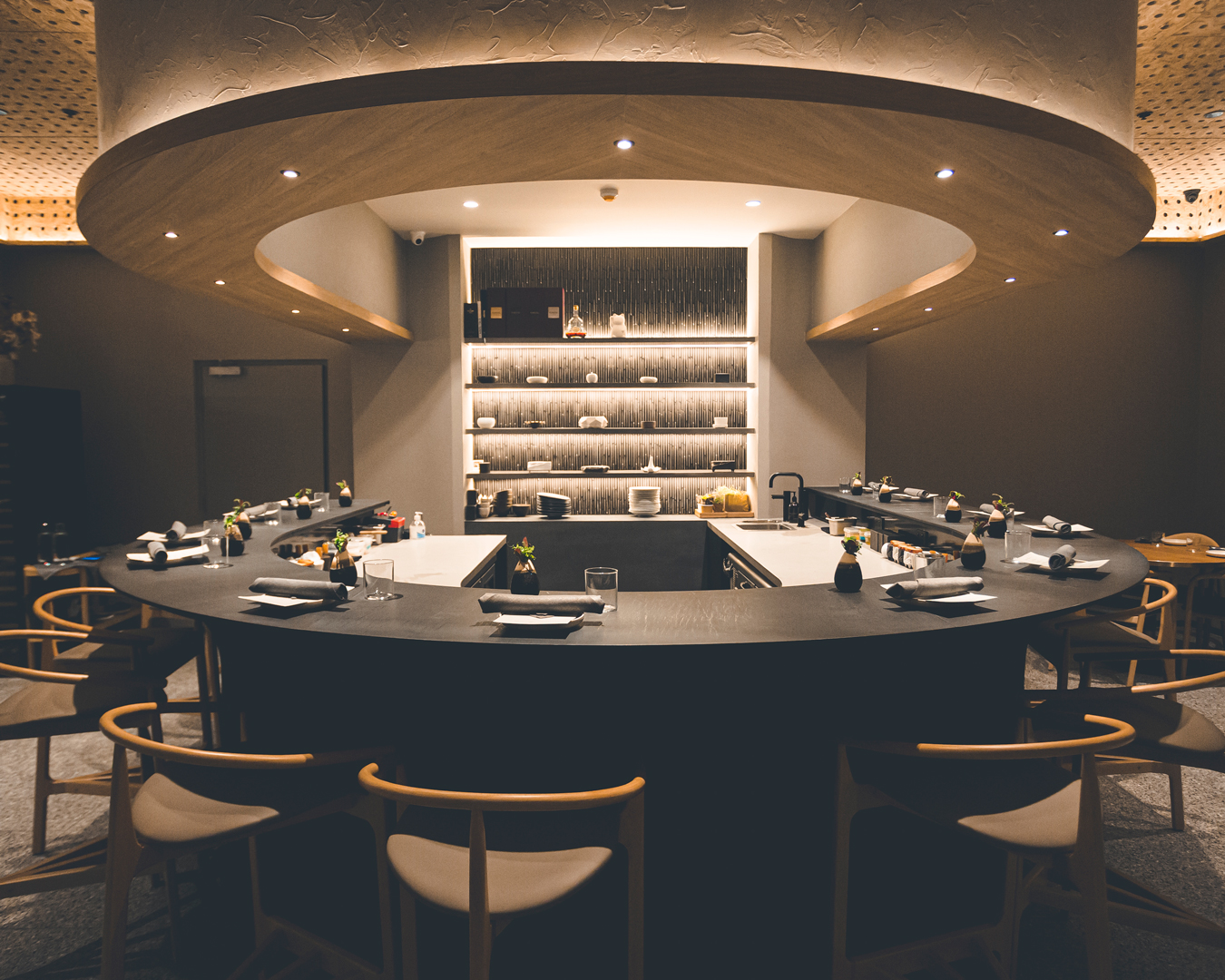 He won our hearts as a contestant in MasterChef Australia and now, Reynold Poernomo is winning over sweet tooths across Sydney with his new-and-improved KOI flagship. Moving on from its humble dessert bar beginnings, KOI is now a three-part dining precinct in the heart of Chippendale's Art District.
In the "East Wing", located on the ground floor, the Dessert Bar will make you feel like a kid in a candy store. The sleek space is dedicated to KOI's signature sweet treats, Basque cheesecakes, and limited-edition creations boldly on display, plus you can get St Dreux coffee and fancy teas. Head over to the "West Wing", though, and it's another kind of sin—rum cocktails and whisky drams. Called Monkey's Corner, the so-called dive bar has an industrial fit-out—think concrete, steel, and timber. But the crown jewel is KOI Experiential, aptly situated in the centre of KOI. This is where the main magic happens. The spotlight is on a stunning 12-seater horseshoe-shaped sculptural bar, the setting for this chef's table experience.
Kazan
CBD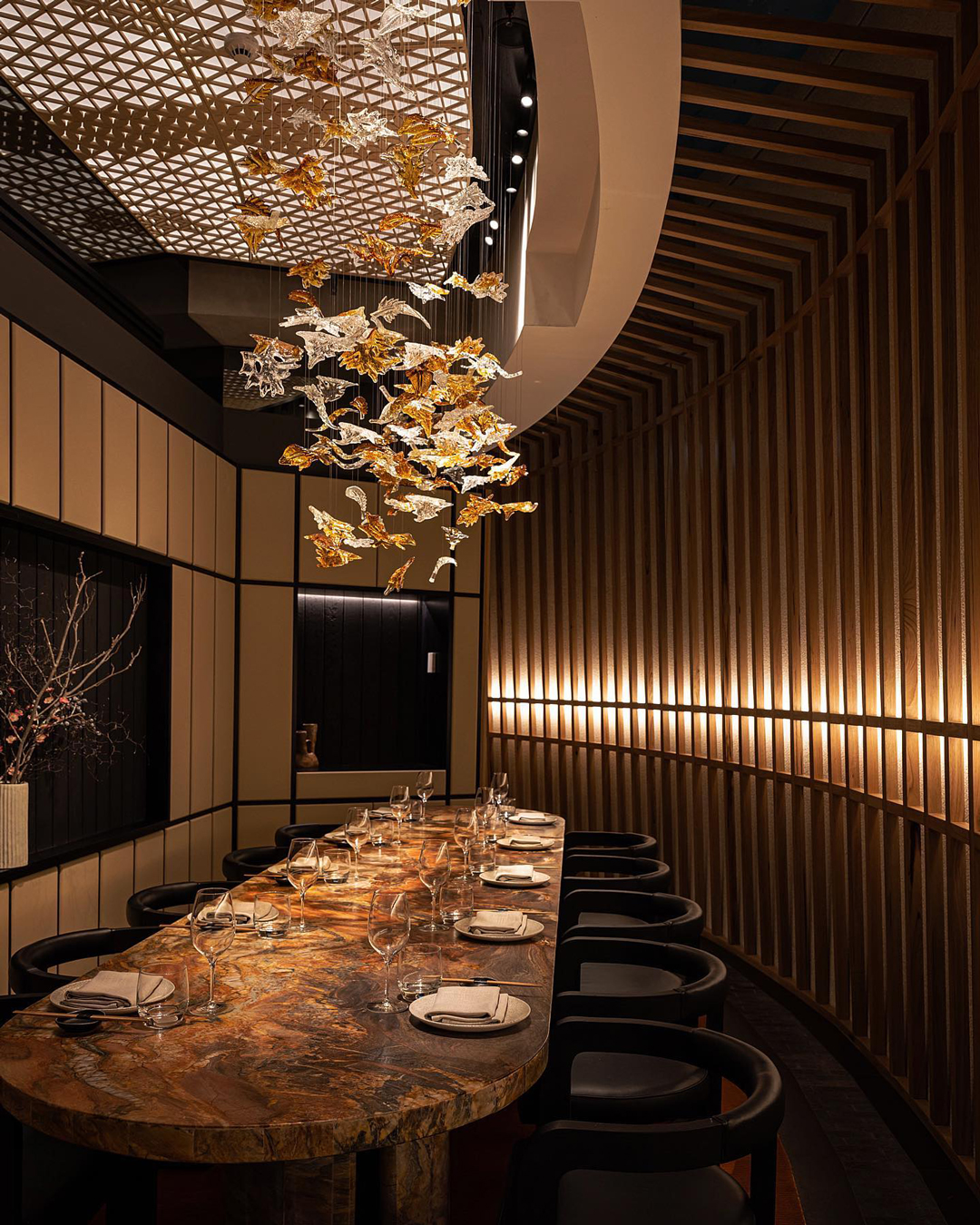 Kazan is the final piece of the puzzle for 25 Martin Place—the glowing new dining precinct in the heart of the CBD. Set within the unique circular space above the Theatre Royal, at Kazan you'll get to experience the theatre of Japanese cuisine. Named after a Japanese emporer, the restaurant comes from the team behind Canberra's Inka—including co-owner Kiehyon Yoo, whose impressive Sydney legacy includes Toko, Tetsuya's, and Mr Wong, to name a few. In the kitchen is head chef Shinya Nakano (ex-Kisume and Nobu) and the dishes you need to try are the nasu dengaku (miso eggplant), the Aburu salmon belly nigiri, the perfect miso toothfish, and yamazaki whisky fondont.
Tombik
Barangaroo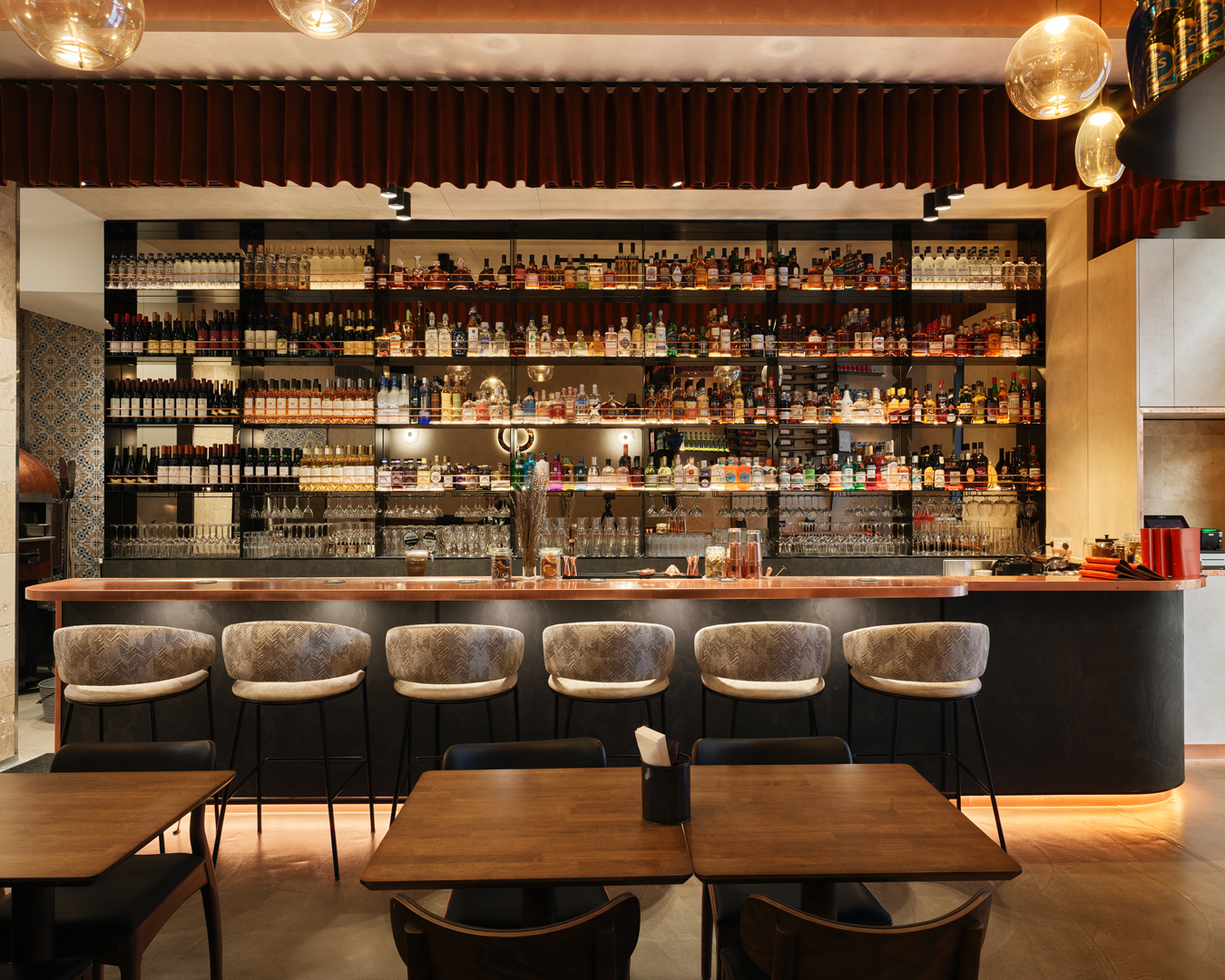 From Somer Sivrioğlu and the team behind Efendy, Anason, and newly opened Maydanoz (see below), Tombik is a sleek 45-seat kebab bar where you'll find Istanbul-style street food, including the restaurant's namesake: puffy wood-fired tombik bread. "For so long, doner kebab has been seen as a mass-produced, after-drink option in Sydney," explains Sivrioğlu. "We are excited to showcase an authentic, quality version paired with a premium selection of Turkish drinks and Istanbul vibes".
Tombik gets its inspo from the cosy cocktail bars of Taksim and traditional doner kebap stalls of Istanbul. Like all of Sivrioğlu's venues, you can expect incredible quality and the sort of attention to detail that'll make you feel like you've made the trip to Turkey, minus the airfare. Think doner kebabs made with Wagyu beef from Rangers Valley in NSW, falafel, and biber flatbread with chili and tahini—all made fresh in-house. To drink, it's an edit of Turkish wines and beers and bespoke cocktails, including a spiked shalgam, which is a pickled turnip and chili juice, typically enjoyed with raki and food.
Chi Chi
CBD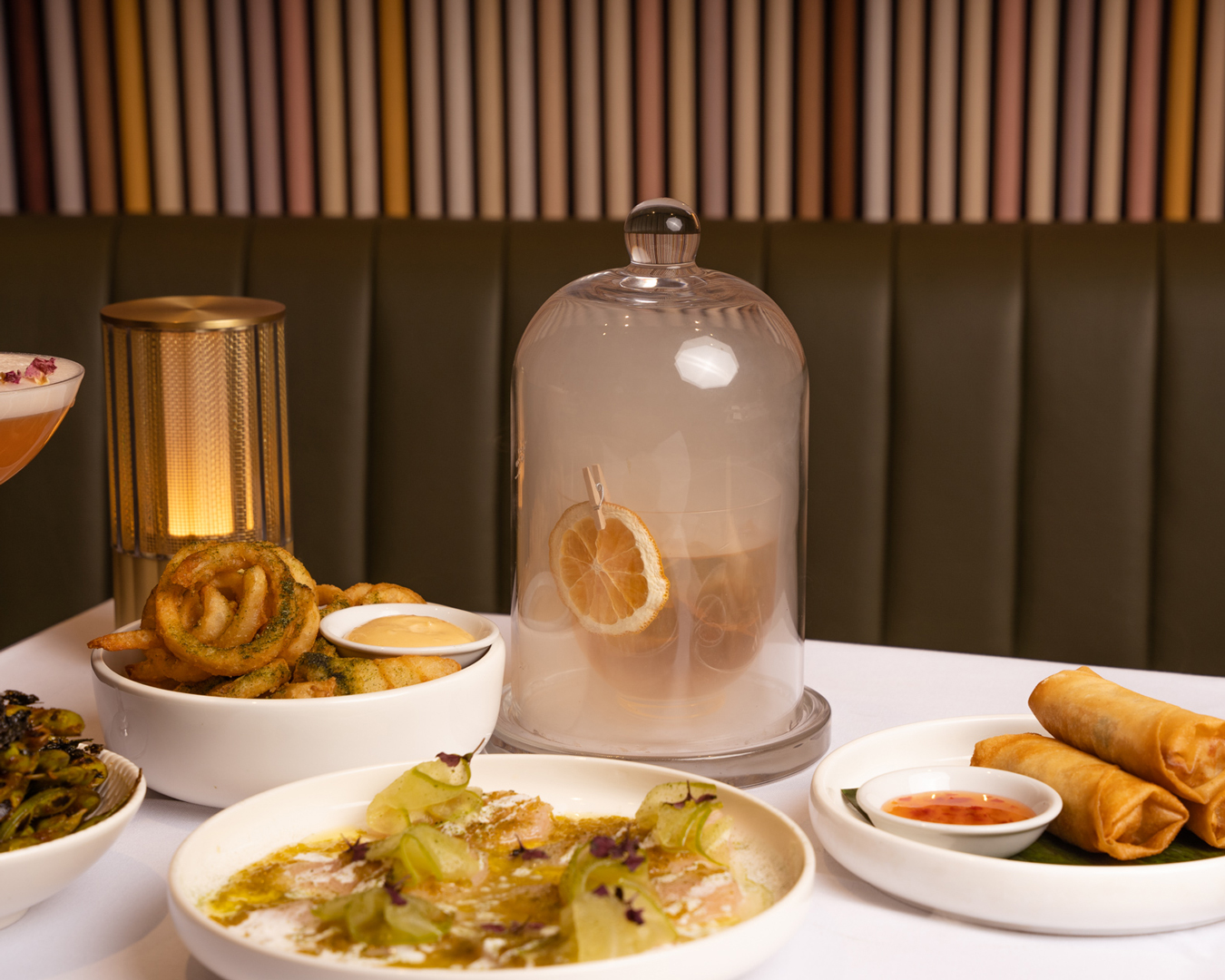 Built into the lobby of the iconic Grosvenor Place building in the CBD, Chi Chi is a new all-day diner with a classic Pan-Asian menu. Designed to be like a luxury airline business lounge, the 60-seater is open for breakfast, lunch, dinner, and snacks in between with chef Bremmy Setiyoko at the helm (ex-Spice Temple, Sepia). The easy-going menu ticks off things like curly fries with seaweed salt and aioli, crispy fried eggplant, chicken and prawn wontons, a beef short rib Massaman, and a luxurious "Pure Black" MB5+ Angus sirloin. Signature cocktails are fun and theatrical—the "Lucky Strikes" comes to the table under a cloche of smoke and there are boozy teas too, like the "Jasmine Loves Gin" teapot.
S'More
Castlecrag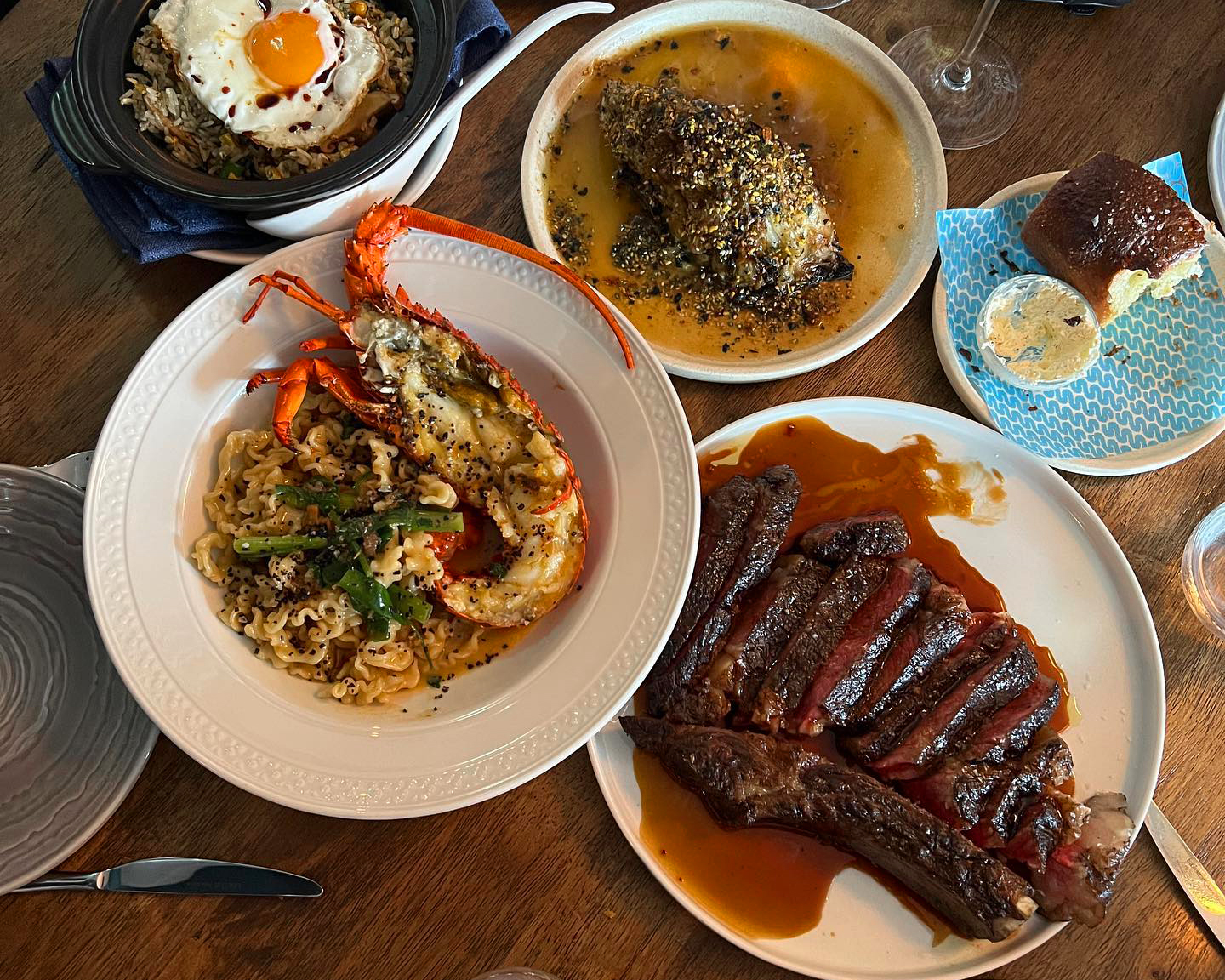 Sydney has definitely been waiting with bated breath for this one. "Big" Sam Young, along with his partner Grace Chen, AKA Super Banana, have opened their very own bricks-and-mortar venue, S'more. If you're not familiar, the ex-Merivale duo has clocked up time at Mr Wong, Totti's, Lotus 2.0, and Est. and Queen Chow respectively. Most recently Young has been wooing Sydneysiders with his next-level private dining experience (the #BSYExperience) which includes things like caviar bumps and lobster pasta. The pair launched S'More in Castlecrag earlier this month—an Asian-leaning bistro that'll showcase the dishes that have made them famous alongside special menus like a truffle long lunch for truffle season.
Izgara
Potts Point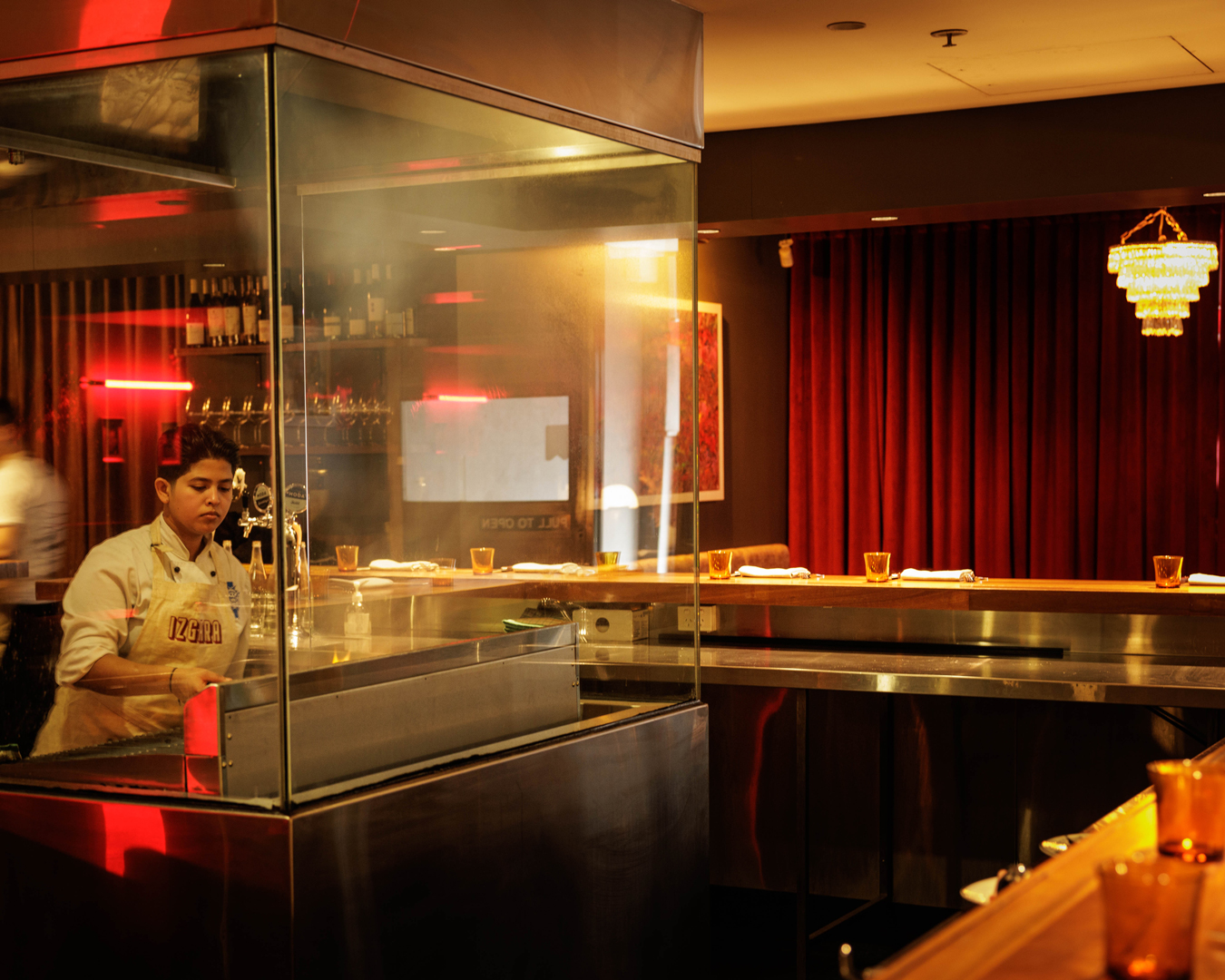 Turkish for "grill", Izgara is the newest venue from the hospitality group behind Above Par and Malika Bakehouse. It's also the newest addition to the evolving Bayswater Road precinct in Potts Point, which now includes buzzing late-night venues Maali and Eros. Izgara, however, is a luxury take on the traditional ocakbasi restaurants of Istanbul, with chefs brought over from Turkey to bring co-owner and group executive chef Efe Topuzlu's meat-driven menu to life. On the grill are things like iskender, which is a kebab made up of shaved lamb backstrap, pide bits, and yoghurt; and Lokum, which involves thinly sliced lamb loin on smoked eggplant. The luxe interiors take their cues from 60s-era Turkish cabaret theatres, with custom furniture throughout and a centrepiece chef's table alongside the grill.
Still to come for the venue is an attached speakeasy bar and private dining area, both of which are slated to open in 2023.
Luna Lu
The Rocks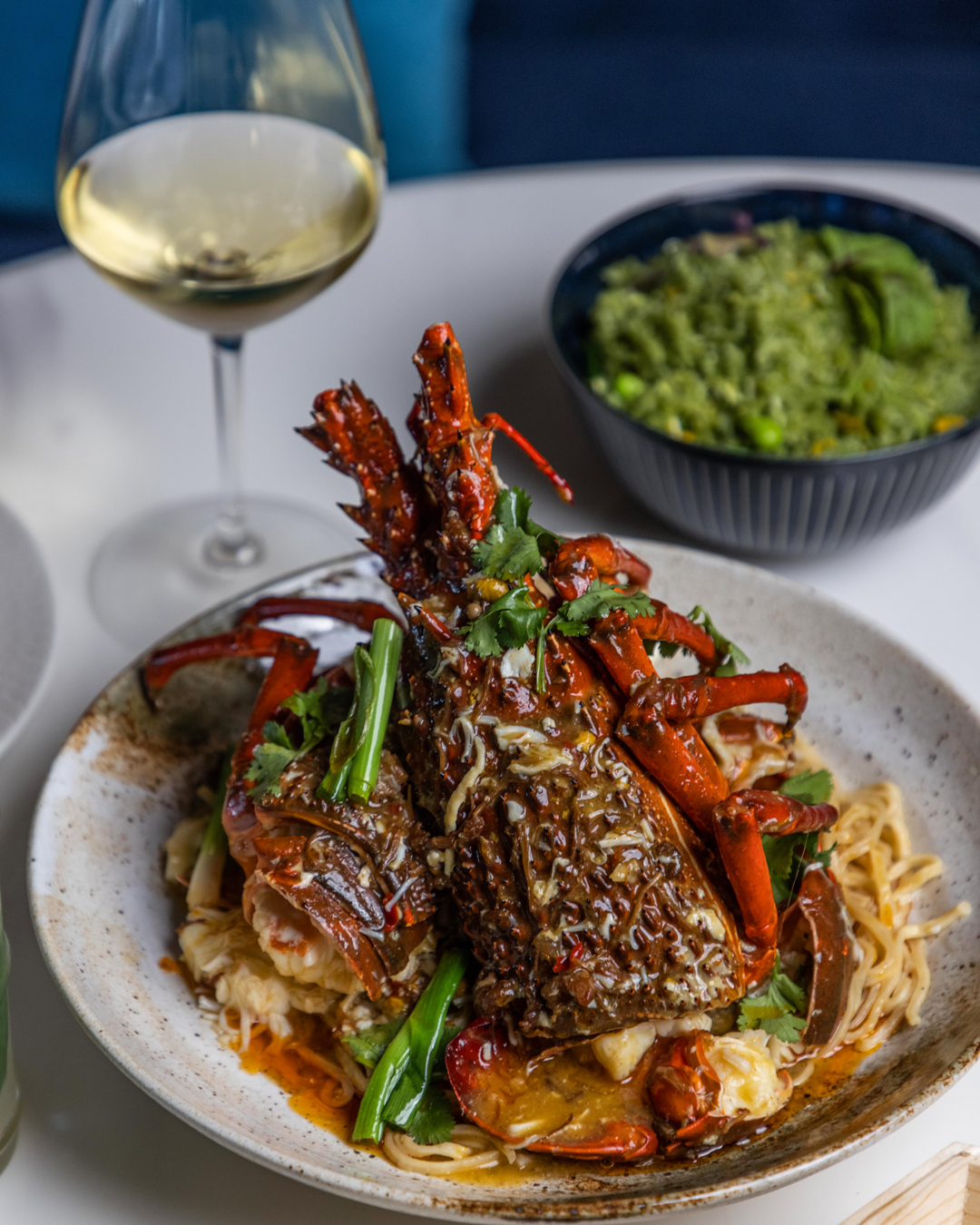 Complete with teal blue velvet chairs and a picture-perfect view of the Sydney Opera House, Luna Lu is the latest venue to open at the Campbells Stores precinct in The Rocks. It's a little bit inspired by London's Tattu restaurant—so think high-end Chinese, perfect for long lunches and lashings of lobster. Head chef Lucas Doan has spent time in the kitchen at Mr Wong, and he'll be dishing out delicacies like 180g marble 9 black opal striploin, WA Shark Bay green abalone, and wild truffle mushroom spring rolls filled with wild shiitake and Italian black truffle. To drink, you'll find an edit of rare Huangjiu or Chinese yellow wine, Chinese distilled grain spirit Baijiu, and sake and Japanese whisky, alongside signature cocktails and a full page of Penfolds wines.
Manon
CBD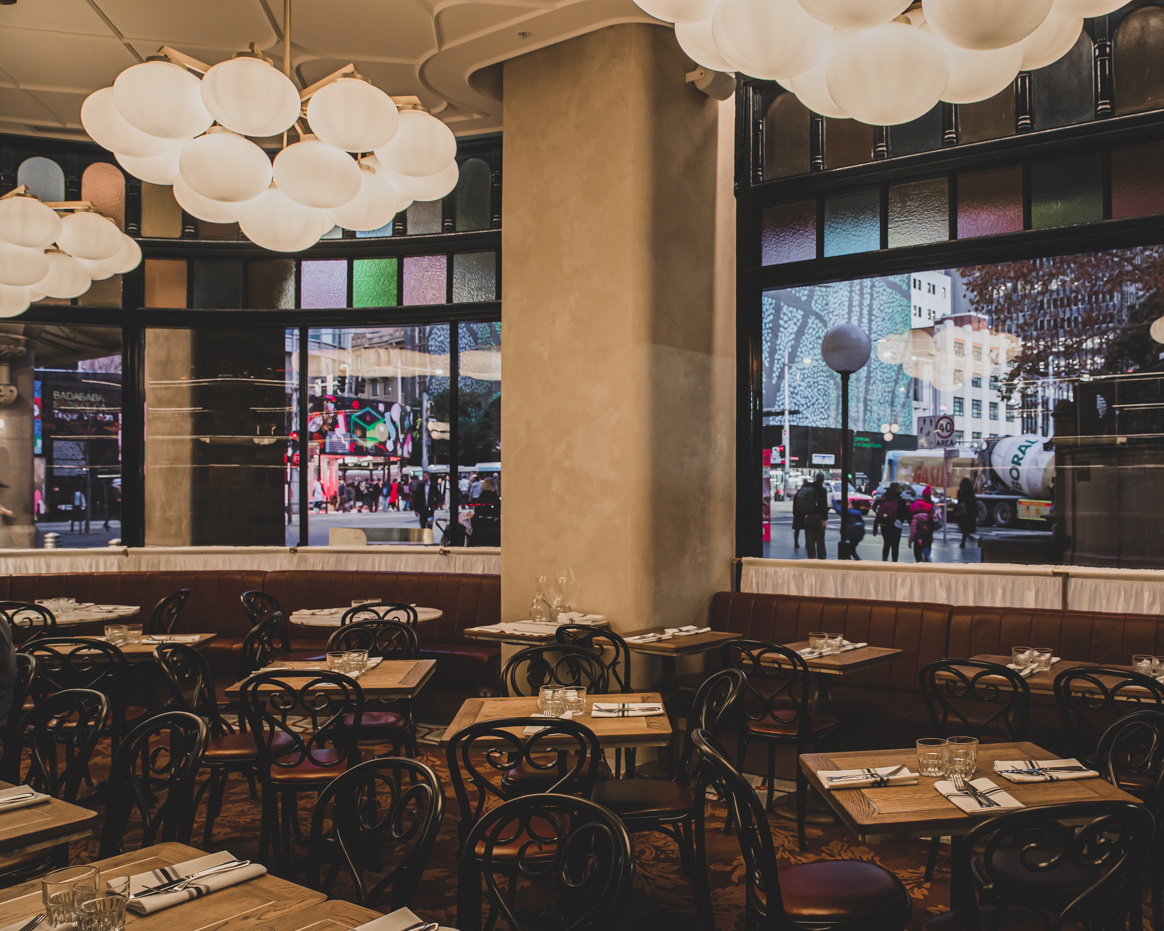 It seems Sydney is falling in love—or back in love—with Euro-centric diners open at all hours of the day. Situated on the ground floor of the QVB, Manon is another new all-day diner and the French-leaning brainchild of hospitality heavyweights Marco Ambrosino (Fratelli Paradiso, 10 William St) and Manny Spinola (Grand Pacific Group). With the help of H&E Architects, the interiors scream old-school Franco vibes, playing the part of a cafe, patisserie, brasserie, and supper spot as well as a wine and cocktail bar.
On the breakfast menu, you'll find croque monsieurs, galettes, omelettes, egg meurette, crab on toast, and, of course, French toast. Lunch and dinner services include a raw bar with caviar oysters shucked to order, as well as brasserie classics like beef tartare, bone marrow tartine, steak frites, savoury souffle, and duck a l'orange. And the desserts are not to be overlooked, with the crepes Suzette and mocha and Valrhona chocolate mille-feuille particular highlights.
MASHI NO MASHI
Pyrmont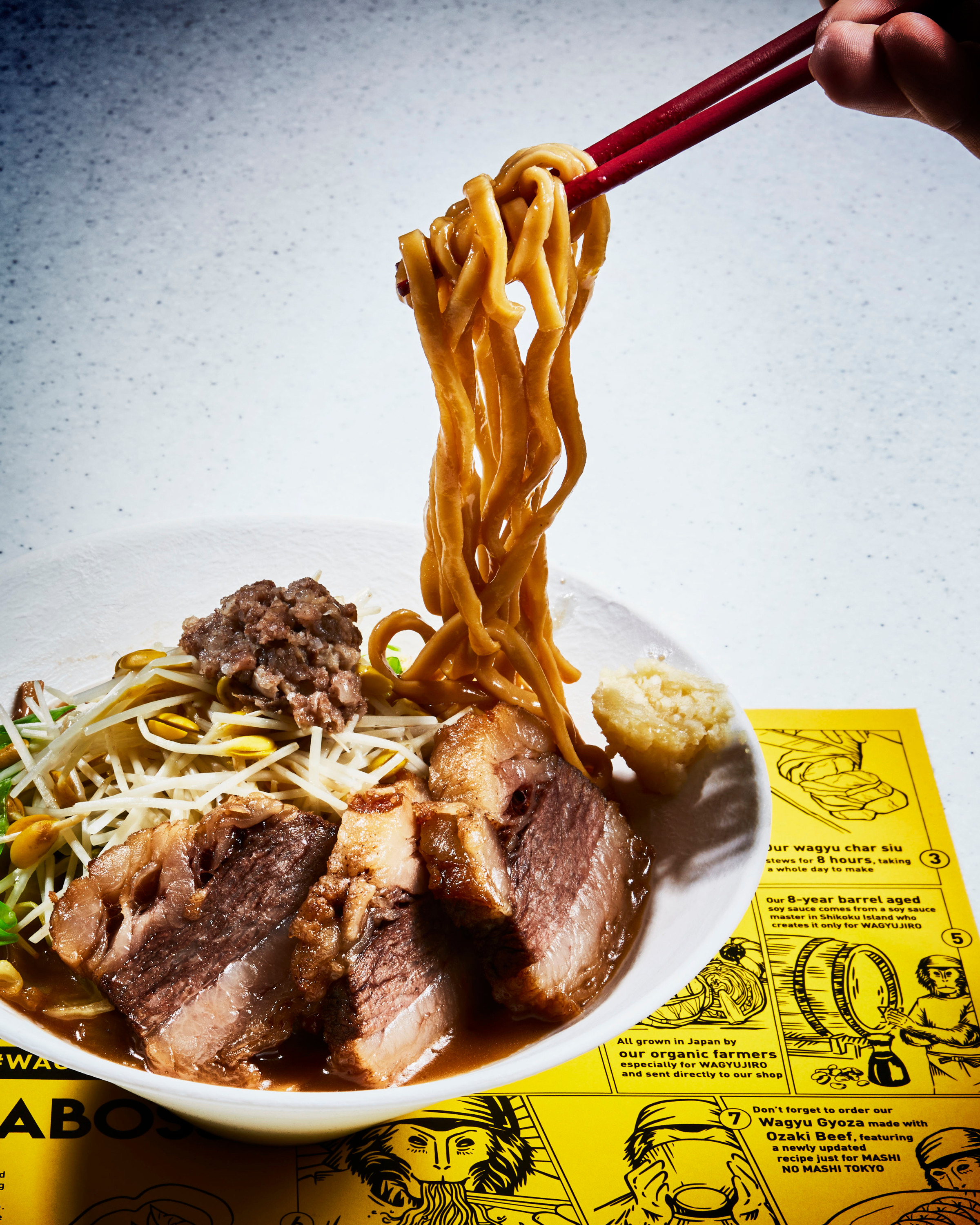 Sydney's ramen scene has reached new heights—maybe even a state of noodle soup euphoria—with MASHI NO MASHI now open at The Star. The Japanese import is the headline ramen brand of Wagyumafia, the outfit responsible for creating Wagyu magic in Japan and Hong Kong with the holy grail of steak sandos: the Kobe Beef Chateaubriand Cutlet Sandwich. If you're not familiar, Wagyumafia is all about Japanese Wagyu, using only the top 1% of the finest Kobe and Ozaki beef farmed in Japan.
MASHI NO MASHI Sydney is the brand's third international outpost, following Tokyo—and the first Wagyumafia venue in the Southern Hemisphere. The name translates to "eat more and more", and no doubt that's what we'll all want to be doing when it comes to MNM's 100% Wagyu ramen, the highly sought-after rockstar "WAGYUJIRO" ramen. It's made with an Ozaki beef bone stock that's stewed over 24 hours and topped with about 300g of Wagyu too—and is a favourite of celebs like David Beckham and Jack Dorsey. The Sydney MNM is also the first to score an accompanying izakaya menu, which features a Wagyu cha siu bao created especially for Sydney.
Maydanoz
CBD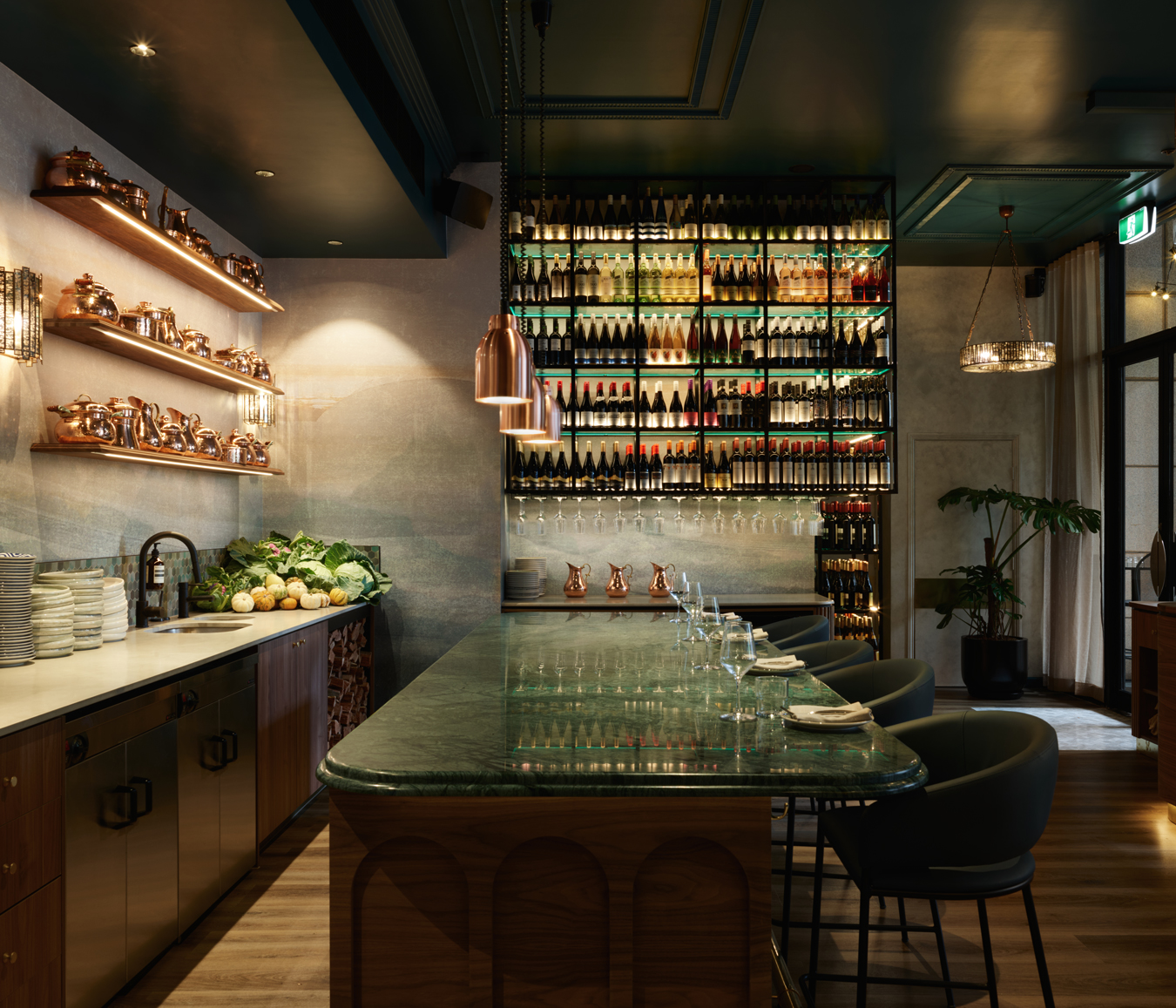 An almost entirely plant-based restaurant might be the last thing you'd expect from celebrated Turkish chef Somer Sivrioğlu—but that's exactly what we have with Maydanoz. It's the Efendy and Anason restaurateur's third Sydney venue—and it does not disappoint. Nestled among Carrington Street's other top-tier spots (like Vini Divini and Shell House), Maydanoz (Turkish for parsley) pays homage to the Aegean's vegetable-driven meze bars and the traditional veg-focused dishes of the western region of Turkey.
Designed by Guru Projects, we love the lashings of green marble used on the intimate four-seat chef's table bar (pictured above) and throughout the restaurant and picked to reflect the colours of the Aegean Sea. The group's executive chef is responsible for the menu, which is designed to be shared, meze-style. Haloumi kebabs drizzled in honey and sesame and served smoking over rosemary ash are an absolute highlight of the menu, but we also loved the carrot hummus and ultra-fresh cacik made with coconut yoghurt. To drink, Maydanoz's signature cocktails and edit of new organic and ancient-style Turkish wines are reason enough to visit themselves. Try the Zumrut, a refreshing, easy-t0-drink gin cocktail infused with parsley, or the Spice Market Negroni.
Whalebridge
CBD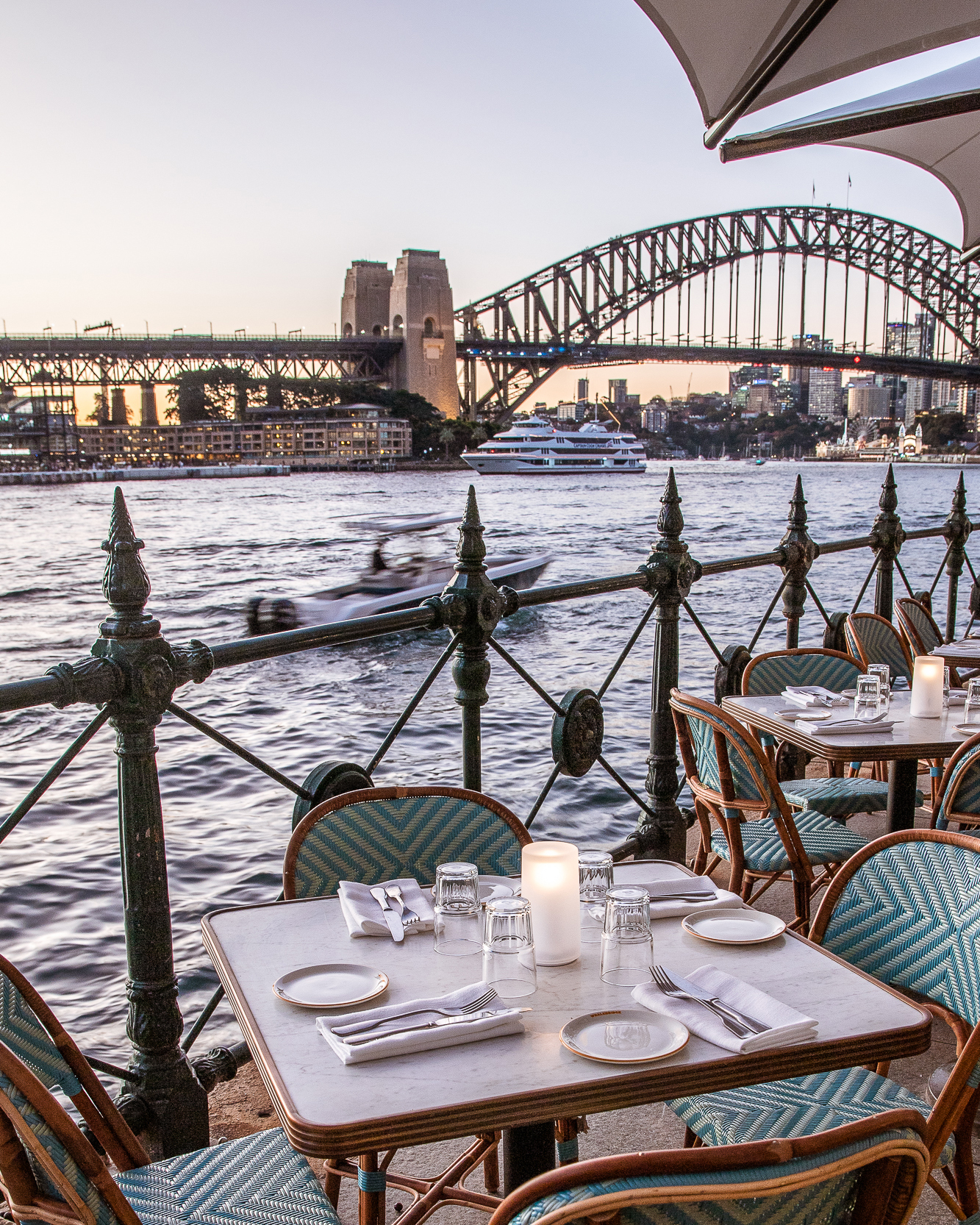 Sitting pretty in some prime real estate on Sydney Harbour, Whalebridge is the newest addition to Sydney's special collection of waterfront venues and its growing French dining scene. The kitchen is led by executive chef Will Elliot, who counts Restaurant Hubert, Melbourne's iconic Cumulus Inc, and ST JOHN in London on his resume. The food follows a fuss-free ethos, with Elliott serving up playful French dishes and plenty of seafood—an intersection of Paris and the Pacific Ocean, if you will.
Sydney Rock oysters, market fish, and caviar are all on the menu. However, the real show-stoppers are Whalebridge's house specialties. Order the Bouillabaisse de Marseille for an indulgent meal of scampi, prawn, fish, and lobster in a saffron broth. There's also the Lobster Thermidor, which is a whole lobster served with mustard, gruyere cheese, and shoestring fries.
ELE By Federico And Karl
Pyrmont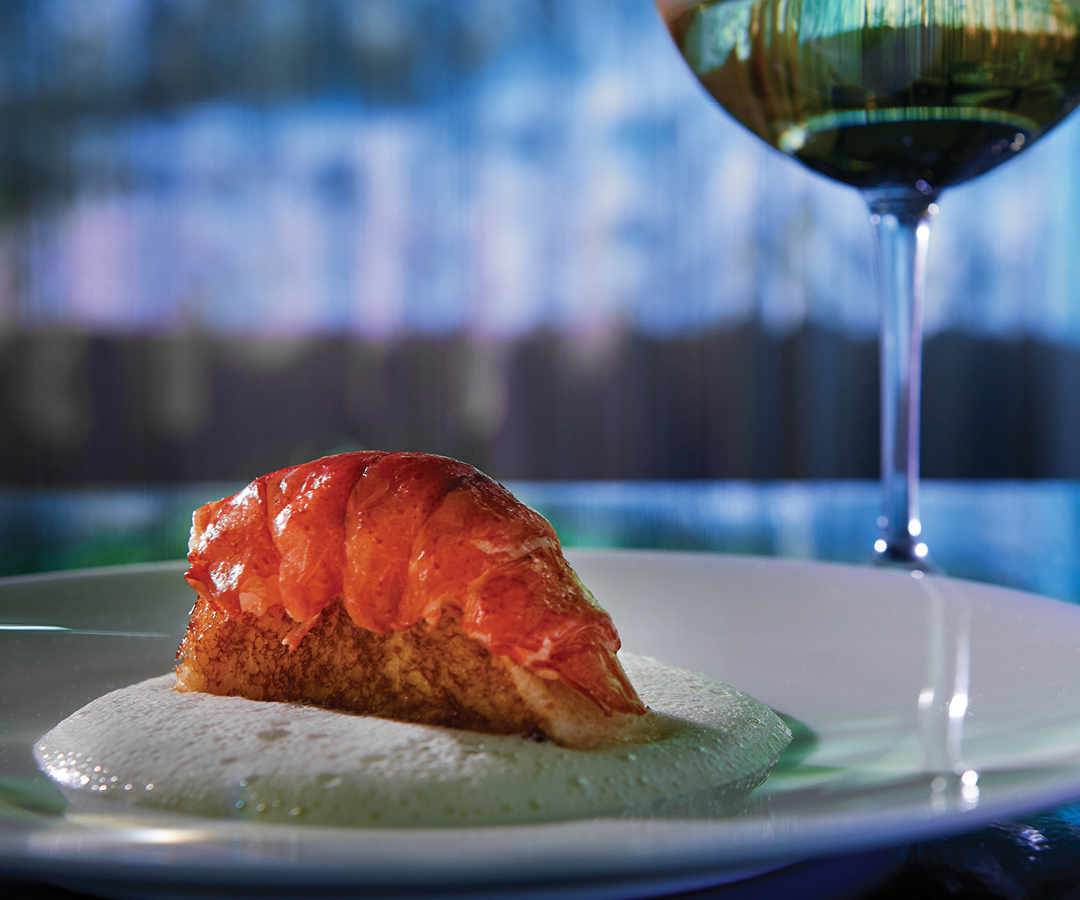 After the loss of one of Sydney's most innovative dining spots—Momofuku Seibo—comes another star: ELE By Federico and Karl. Taking over the old Momofuku digs in The Star Sydney, ELE is the fine dining brainchild of two of Sydney's hospitality heavyweights: Federico Zanellato of Lumi Bar & Dining and the ultra-popular Lode Pies fame, and Karl Firia who's worked in top Sydney diners such as Oscillate Wildly and Marque. The semi-conceptual restaurant heroes seasonal Australian produce through technique-driven dishes—this is fine dining, after all. Inspired by the elements of earth, fire, air, and water, ELE promises an immersive dining experience. Begin your journey at the bar, before moving into a room drenched in spectacular projections of natural scenery. Finally, you'll be transported to an open kitchen, chef's table experience.
Parlar
Potts Point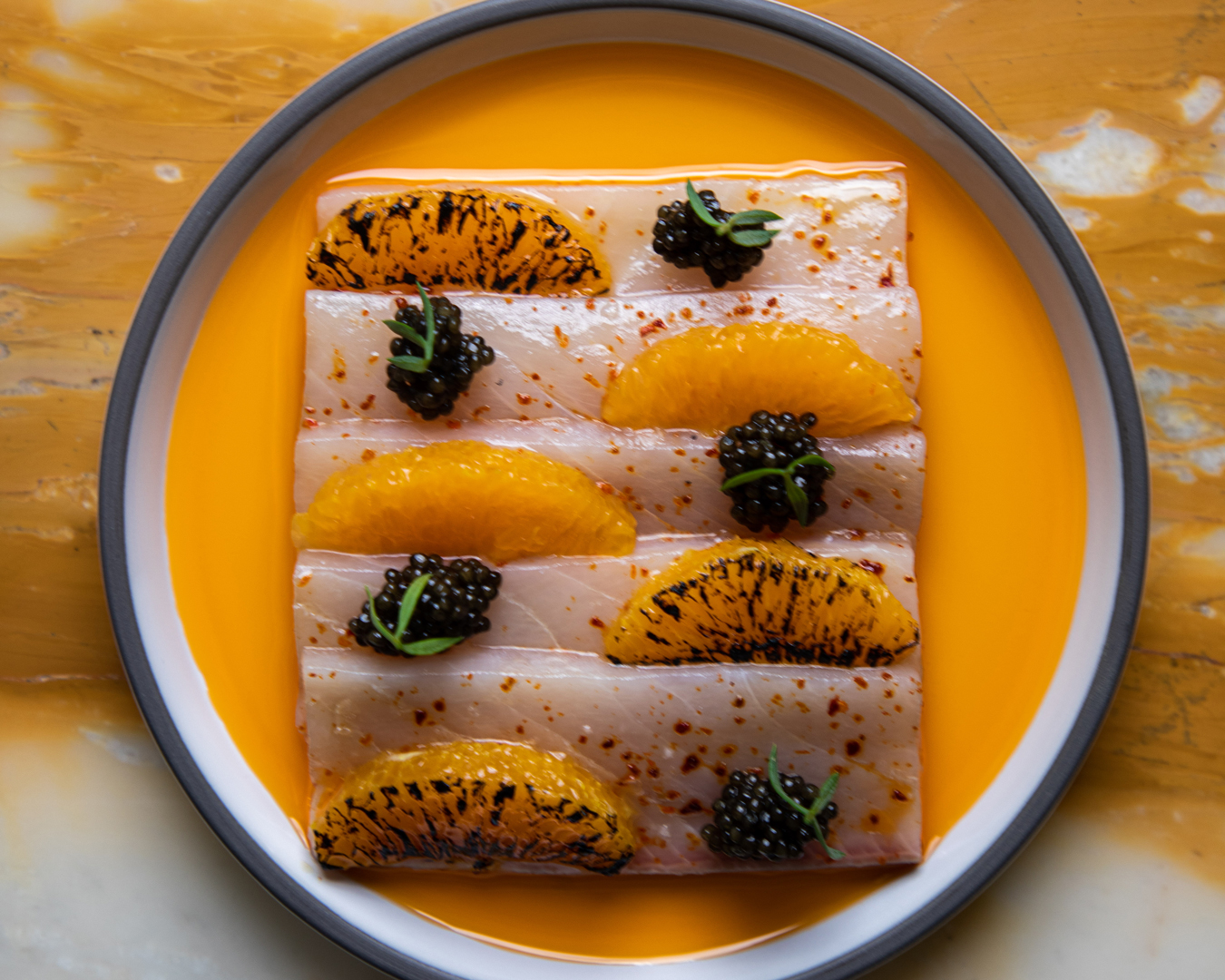 From the team behind Franca, Parlar is a 55-seat Catalan-inspired restaurant and bar. It's an ode to Barcelona and the Catalonian coastline, with everything from the fit-out to the food showcasing the region's culture and cuisine. Behind the pass is executive chef Jose Saulog, and there is plenty of tapas (with the anchovy churro a particular highlight), alongside heftier dishes of fideuà marinera (Valencia's pasta answer to paella), and a steaming-hot seafood platter. For dessert, Saulog is dishing up a twist on crema Catalana. And, like any good Catalan restaurant, the wine is plentiful. Naturally, you can order drops from Spain, with a particular focus on varieties like tempranillo from the famed Rioja wine region.
Blackwood Bondi
Bondi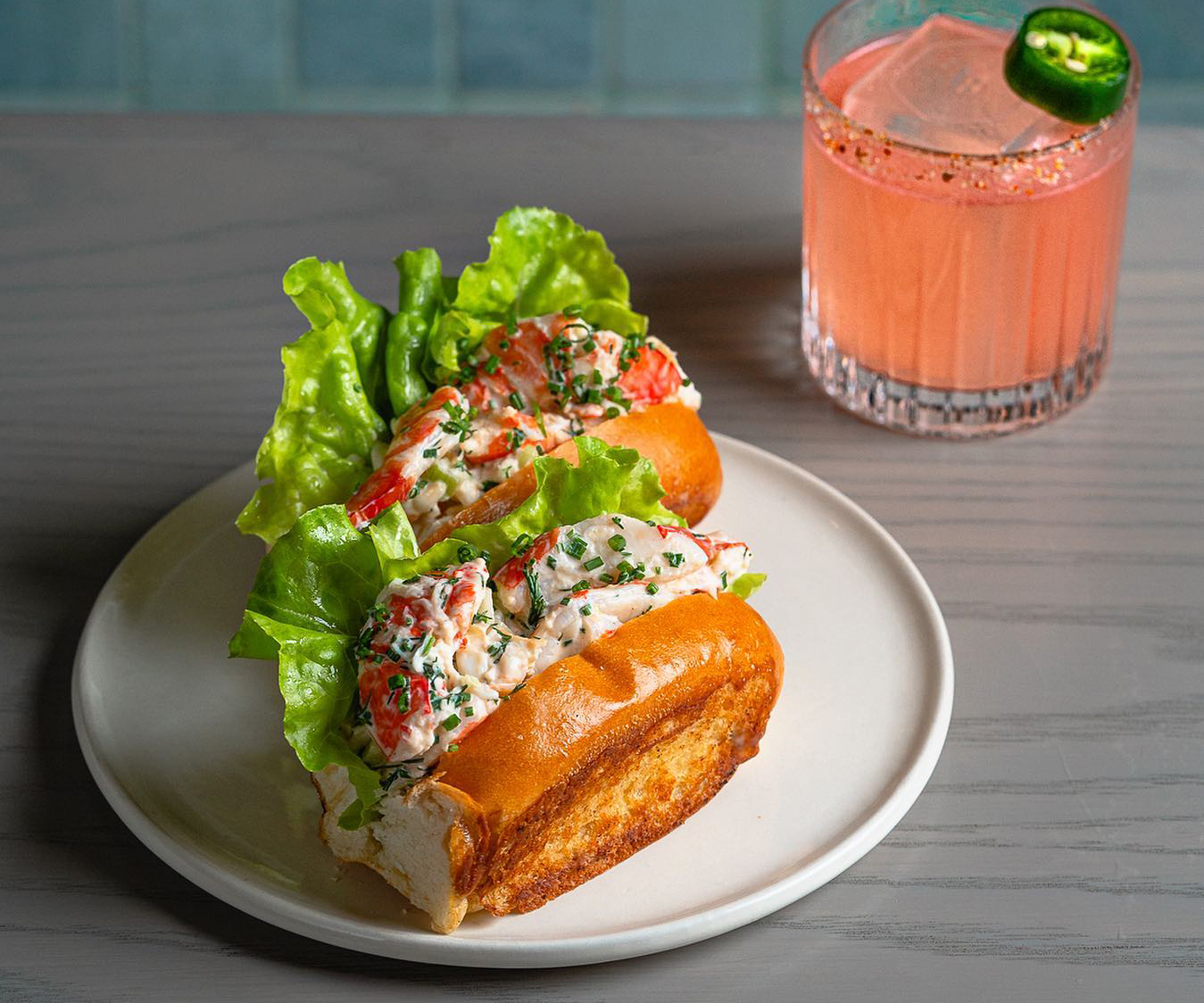 From the crew behind Cronulla icon Blackwood Pantry—Blackwood Bondi is the sultry sunset sister venue, with weekend aperitivo and a live music program on Sundays, alongside the cafe's staple all-day breakfast and lunch menus. Blackwood Bondi has a similar bright and seasonal menu as its Shire counterpart, borrowing hallmark favourites like the "Schnitty Schnitty Bang Bang", nourish bowls, and much-loved miso avo—with a few new ideas in the mix too.
Cocktails get a serious tick of approval at Blackwood Bondi thanks to a little help from Maybe Sammy's Vince Lombardo. Think sriracha-spiced Bloody Mary's and a "Breakfast Club" yuzu martini. You also need to try the croissant martini, made with almond croissant-soaked vodka, Mr Black, and espresso. On Fridays between 4pm and 6pm, you're in for $12 Moreton Bay bug rolls and $12 margaritas. In other words, you know where to find us.
AALIA
CBD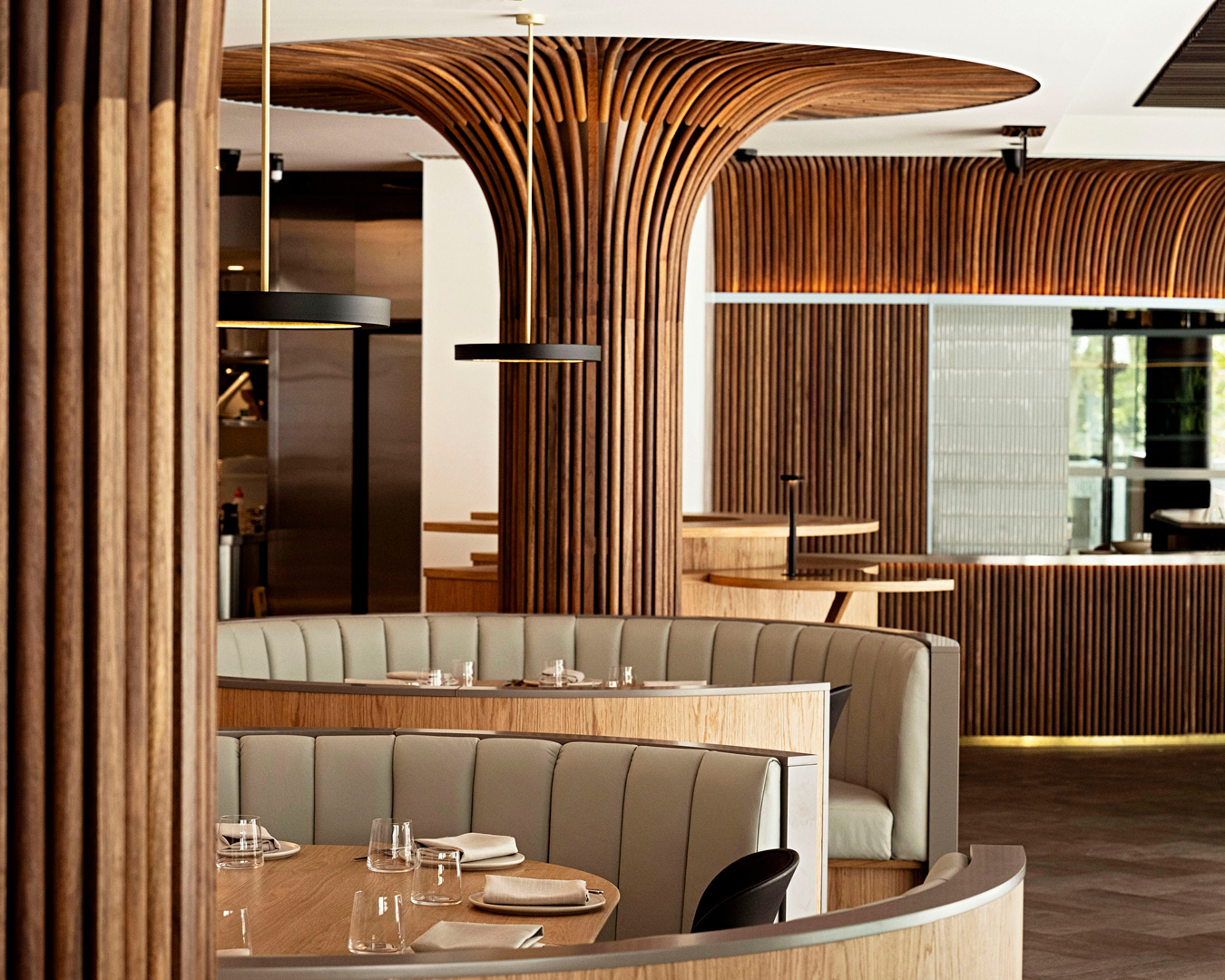 Remember when the CBD had just a handful of good restaurants, bars, and cafes? Yeah, those days are definitely over. Joining the growing collection of standout venues in the heart of the city is AALIA, the newest restaurant from the ESCA Group, the team behind Nour in Surry Hills and Lilymu in Parramatta. The name AALIA loosely translates to elevated or exalted—meaning you can expect a heightened version of the polished, creative Arabic and Levantine-style food the group has become known for.
AALIA is located within the shiny new Martin Place precinct, and its sleek interiors are inspired by the iconic Harry Seidler "spaceship" building just outside. The menu follows a unique coastal theme—a lighter vibe, not typically associated with Middle Eastern fare. From the a la carte menu, begin with Moonlight Kiss oysters, a Persian caviar service if you feel like splashing out, quail and king prawn skewers, and Pharoah's foie gras. For mains, AALIA has a Murray cod masgouf—a fresh take on the national dish of Iraq. On the wine list, you'll find intriguing Middle Eastern varietals and vineyards peppered amongst friendly Aussie drops—try a rosé from Bekaa Valley in Lebanon, a Lebanese Pet Nat, or a sweet dessert wine from Turkey.
Besuto
CBD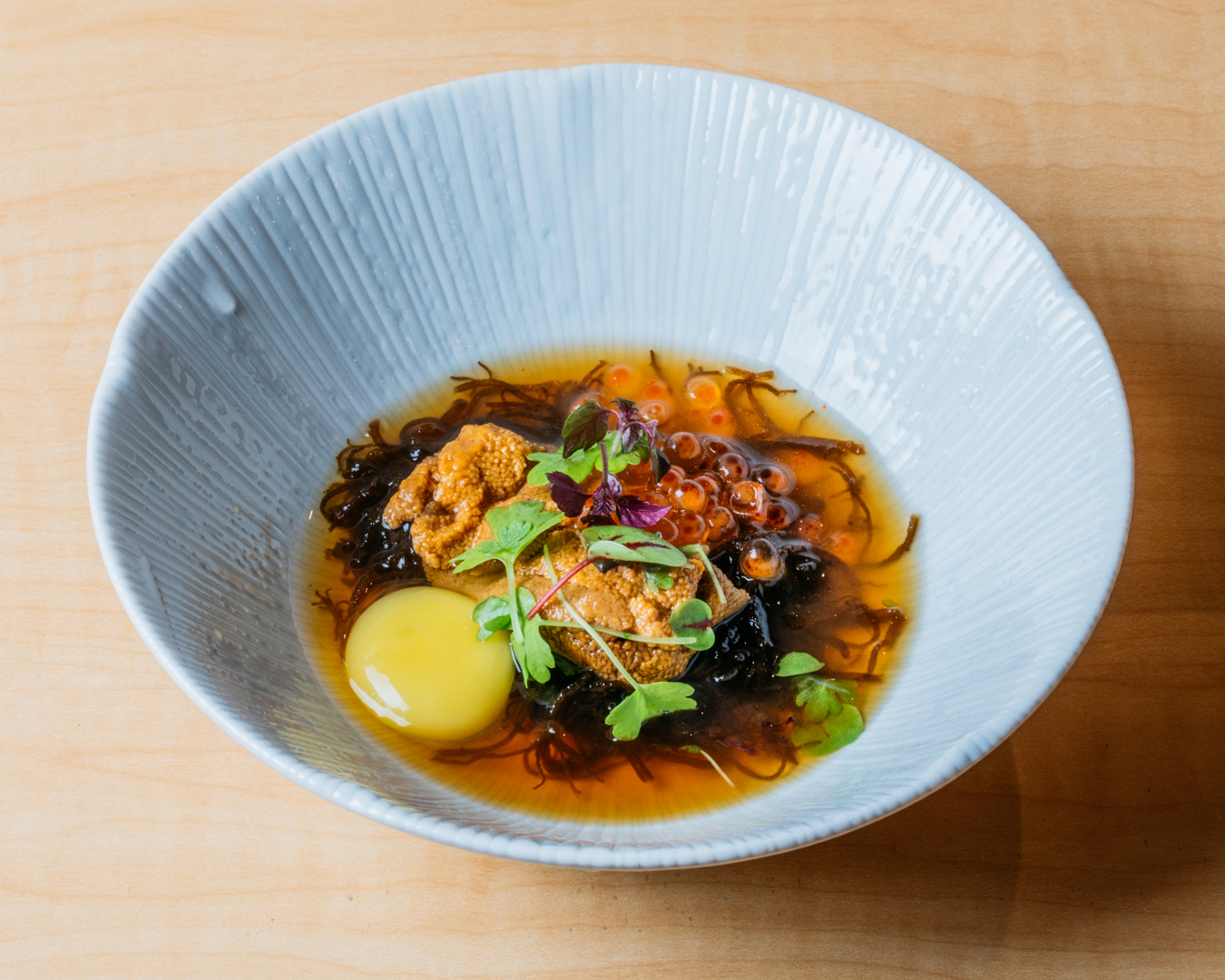 Sydney's omakase era is in full swing—the immersive Japanese chef's table-style dining experience seems to be having a major moment in 2022, with a suite of new omakase opening across the city in recent months. Besuto is among this new crop of omakase—and it's one of the best too (fittingly, its name translates to "best").
Hidden above the new Quay Quarter Lanes foodie precinct at Circular Quay, enter Besuto via the glowing red foyer, decorated with a Kuniyoshi-inspired mural by Australian artist Lisa King. Here, you're in for an intimate 20-course experience, designed by chef Hirofumi Fujita (Hiro). As with any omakase, the menu changes based on the best produce available—but regular highlights at Besuto include miso-marinated Glacier 51 toothfish, toro with N25 Caviar, and a particularly impressive steamed egg custard served with uni (sea urchin).
White Moon Bar
Newtown
From the team behind Tokyo Lamington, White Moon Bar is a Tokyo-style tachinome or "standing-only" bar. While it's lamington central in the daytime, from 5pm it's sake and snacks, channeling a little of Japan's vibrant drinking culture in the backstreets of Newtown. With a former Cumulus Inc, SuperNormal, and Quay chef at the helm, this is a spot for slick bar snacks like classic Japanese karaage as well as more experimental creations. Of course, Tokyo Lamington will bring something sweet to the table, and here it's Japanese shu—or cream puffs. As for drinks, expect to sip sake and Japanese beers, poured by Tokyo native, Karen Kimura.
Still To Come
Image credit: Steven Woodburn, Steve Woodburn, Steven Woodburn, Porter House, Lune, Swillhouse, Kitti Gould, Applejack Hospitality, Jude Cohen, Steven Woodburn, KOI, Kazan, Steven Woodburn, If and When, Big Sam Young Instagram, Scott Ehler, Jude Cohen, Nikki To, Wagyumania, Steven Woodburn, Whalebridge, ELE By Federico And Karl, Jude Cohen, Blackwood Bondi, Christopher Pearce, Kitti Gould