Beat the crowds this summer and hit up these Sydney beachscapes, some of which are so secret, even Google Maps has a hard time finding them. They're tucked away and totally Grammable, so you don't have to worry about anyone else getting in your shot (unless they're reading this article).
Here's your guide to the best secret beaches to visit in Sydney this summer.
Castle Rock
Clontarf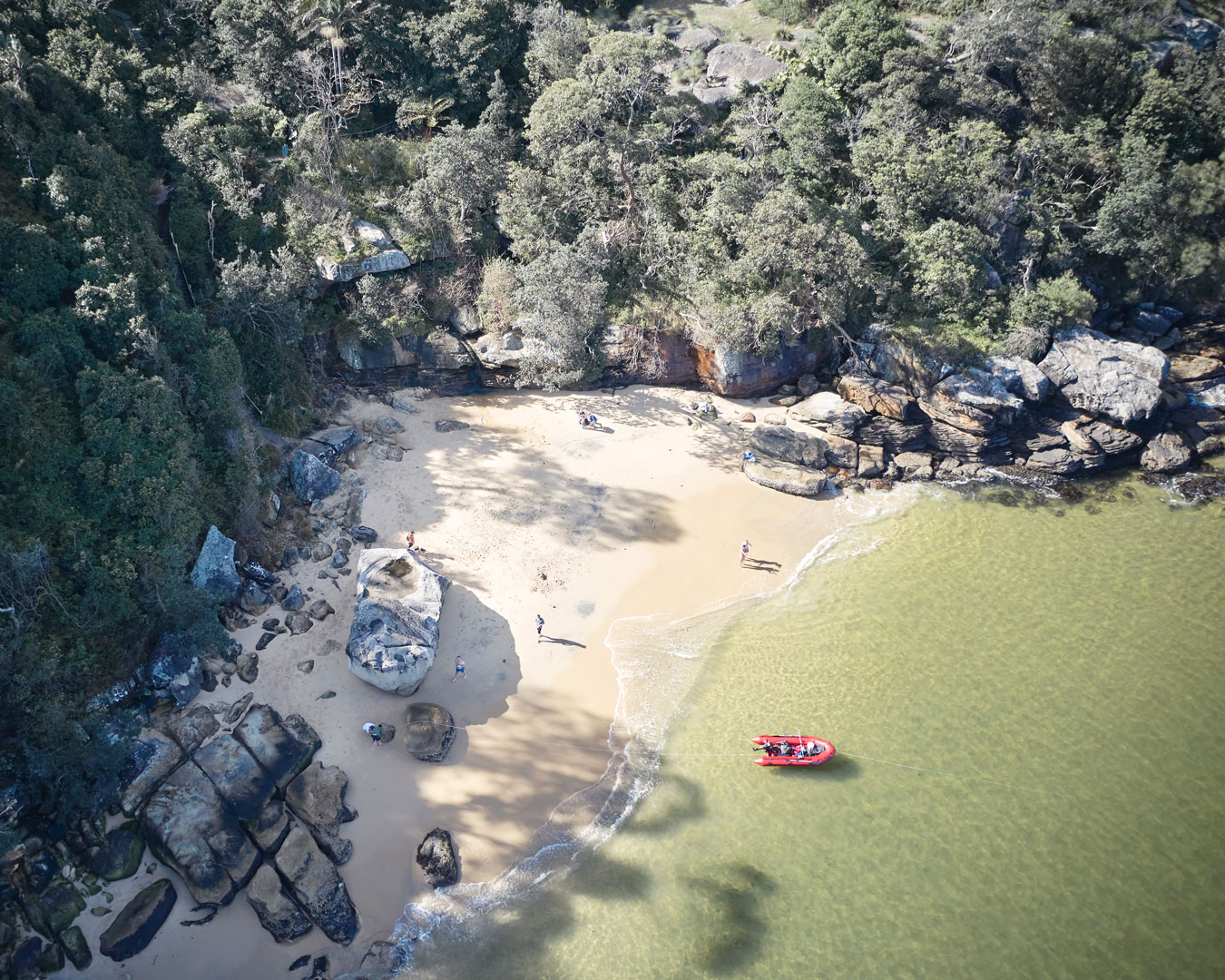 Castle Rock really is the ultimate hidden beach. You'll get to this secluded sanctuary by driving to the end of Oglivy Road. Surrounded by rainforest, this super-secret beach is the perfect spot for a swim and picnic (there are no nearby shops so it's up to you to BYO all of the snacks—you've been warned).
Little Bay Beach
Little Bay
This hideaway is like something from the very far north coast of NSW. A popular one with anyone who lives around the area, Little Bay Beach is well protected from large coastal swells so she's the perfect place for cruisey swimming (you can literally do laps from headland to headland) and all the snorkelling. This one can only be accessed by a timber staircase from Pine Avenue, which leads past a beachside chapel and down to the sand.
Milk Beach
Vaucluse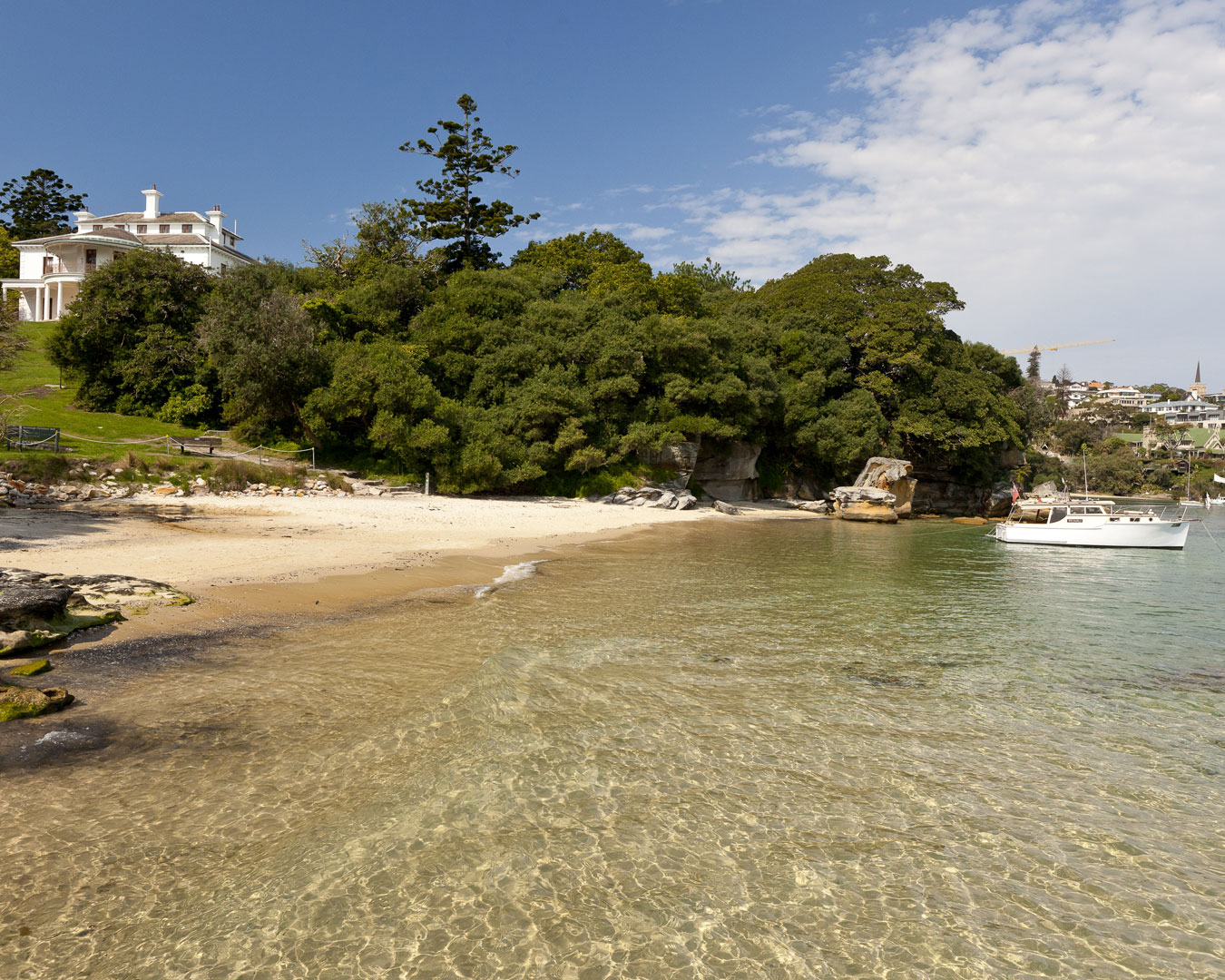 Milk it for all it's worth—this spot boasts one of the best views in town. Plus, its complete seclusion will make you believe there's still such thing as privacy. Clean and clear-watered, you won't regret a trip to the East.
Kutti Beach
Vaucluse
Palm trees, sailboats, beachfront mansions and a secret pathway. Sound like your type of beach? It probably is. Kutti Beach is the totally hidden oasis tucked away between Parsley Beach and Watsons Bay. And when the sailing club is closed, its deck makes a great sneaky spot to soak up the sun.
Congwong Beach
La Perouse
We love Congwong Beach for two main reasons. Firstly, it's shallow and perfect for snorkelling, and secondly, ice-cream boat. It's pretty damn awesome. Don't know what we're talking about? You'll have to get to this hidden beach stat and see for yourself.
Store Beach
Manly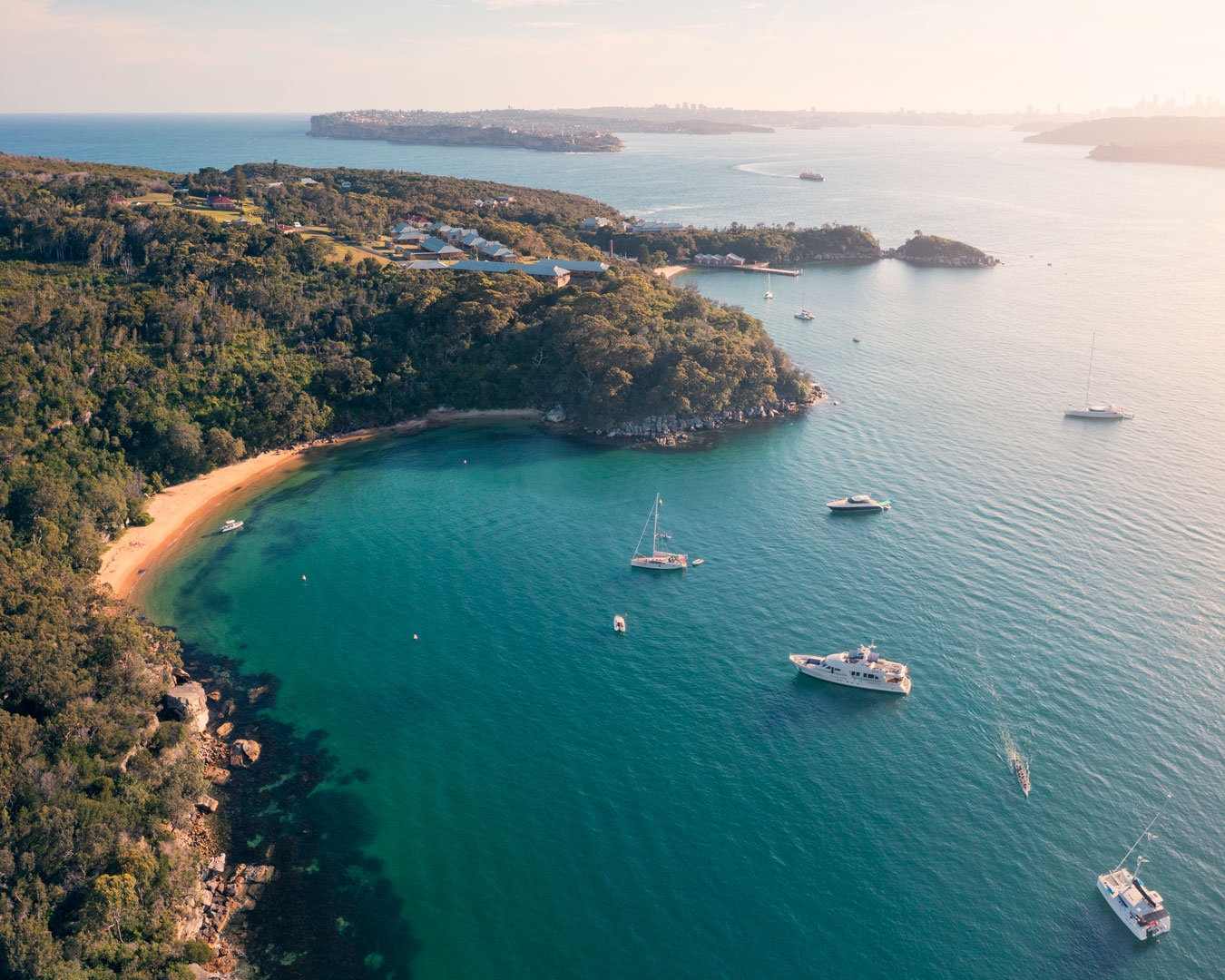 Head to Manly, rent a kayak and paddle your way to Store Beach—trust us, it'll be a damn good time. A glorious spot for romantics and weddings, Store Beach is Sydney's 'something special. Keep an eye out for the resident Little Penguins (yes, really).
Collins Flat Beach
Manly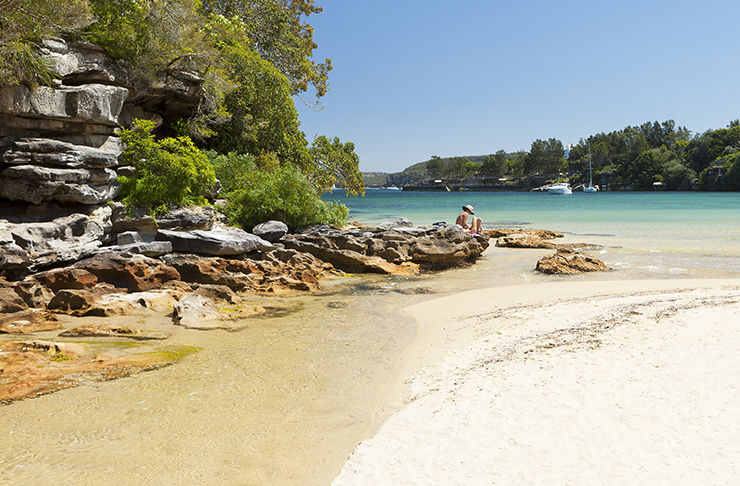 If some serious "wow factor" is what you're looking for, you need to hit up Collins Flat Beach. Not only is it secluded and boasts stunning harbour views, this little secret nook of paradise also has its own beach waterfall.
Morning Bay Beach
Pittwater
Morning Bay Beach requires a little more of a drive but hey, we're always up for a mini road trip to untouched places (goodbye sweet reception). Located in the Kurangai Chase National Park, Morning Bay Beach is surrounded by bushland and complete with a swinging rope, beach waterfall and swimming holes. Did we mention the swinging rope?
Washaway Beach
Grotto Point
The name might be a dead giveaway, but this one is so secret, that sometimes you can't even see it. Surprise, at times, this beach gets washed over by the tide making it disappear completely (so you'll have to time your trip perfectly). This little secret hideaway means you'll have to jump off the Spit to Manly walking track, and trek through some bush. But the best part is, you'll score a solitary swim.
Lady Martins
Point Piper
Point Piper is known for its majestic harbour views and palatial properties, but beneath it all lies Lady Martins beach. Understated, well hidden and easy to access, Lady Martins is a little secret beach at Felix Bay offering uninterrupted vistas, privacy and a low-key afternoon in the sun.
Chinamans Beach
Mosman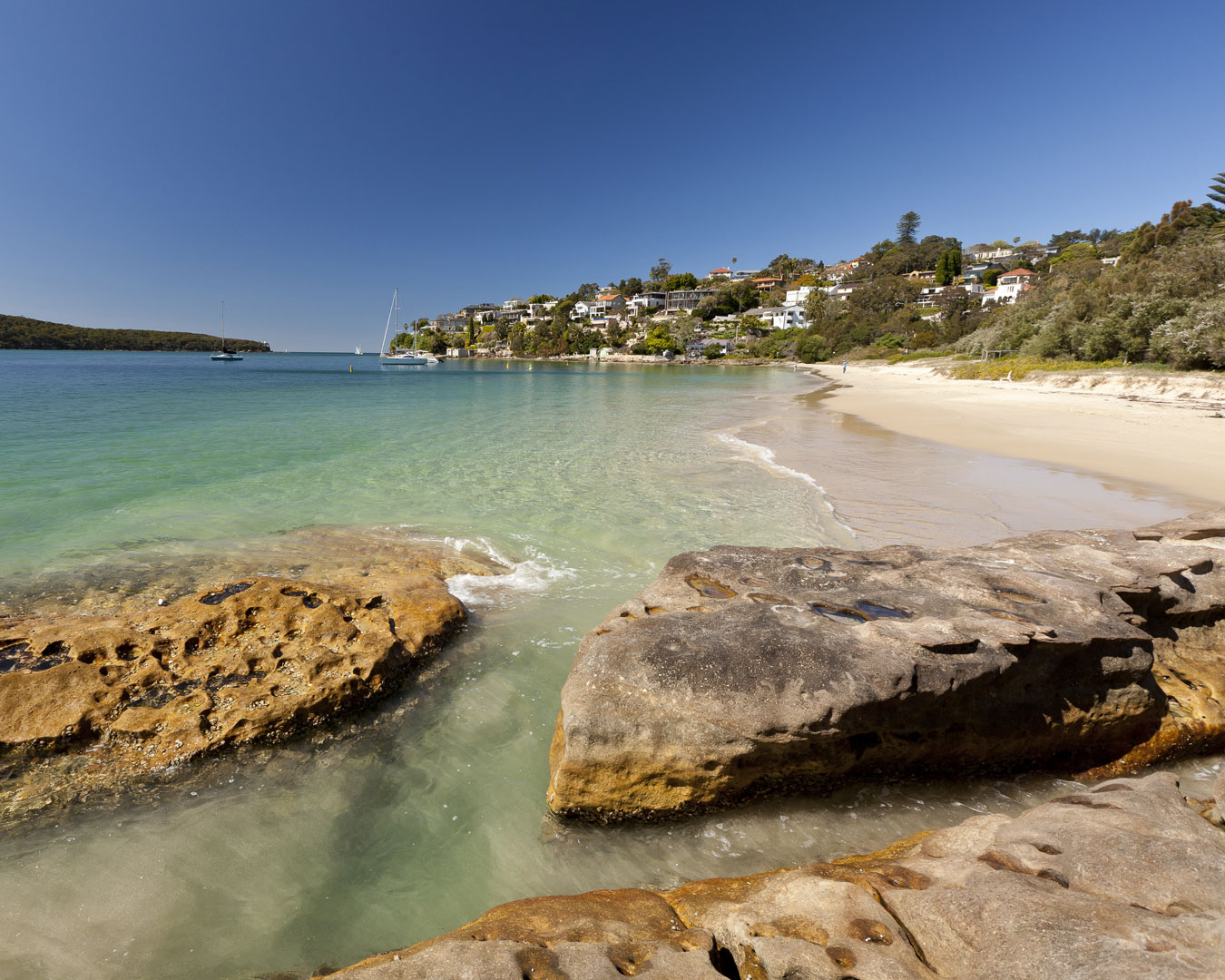 You know Balmoral Beach right? Well, this isn't it. Just a cheeky 1km walk away is the flat, secluded secret stretch of beach, Chinamans Beach. Its flat conditions are ideal for water sports, whilst a large grass patch and kid's playground make it great for families.
Queens Beach
Vaucluse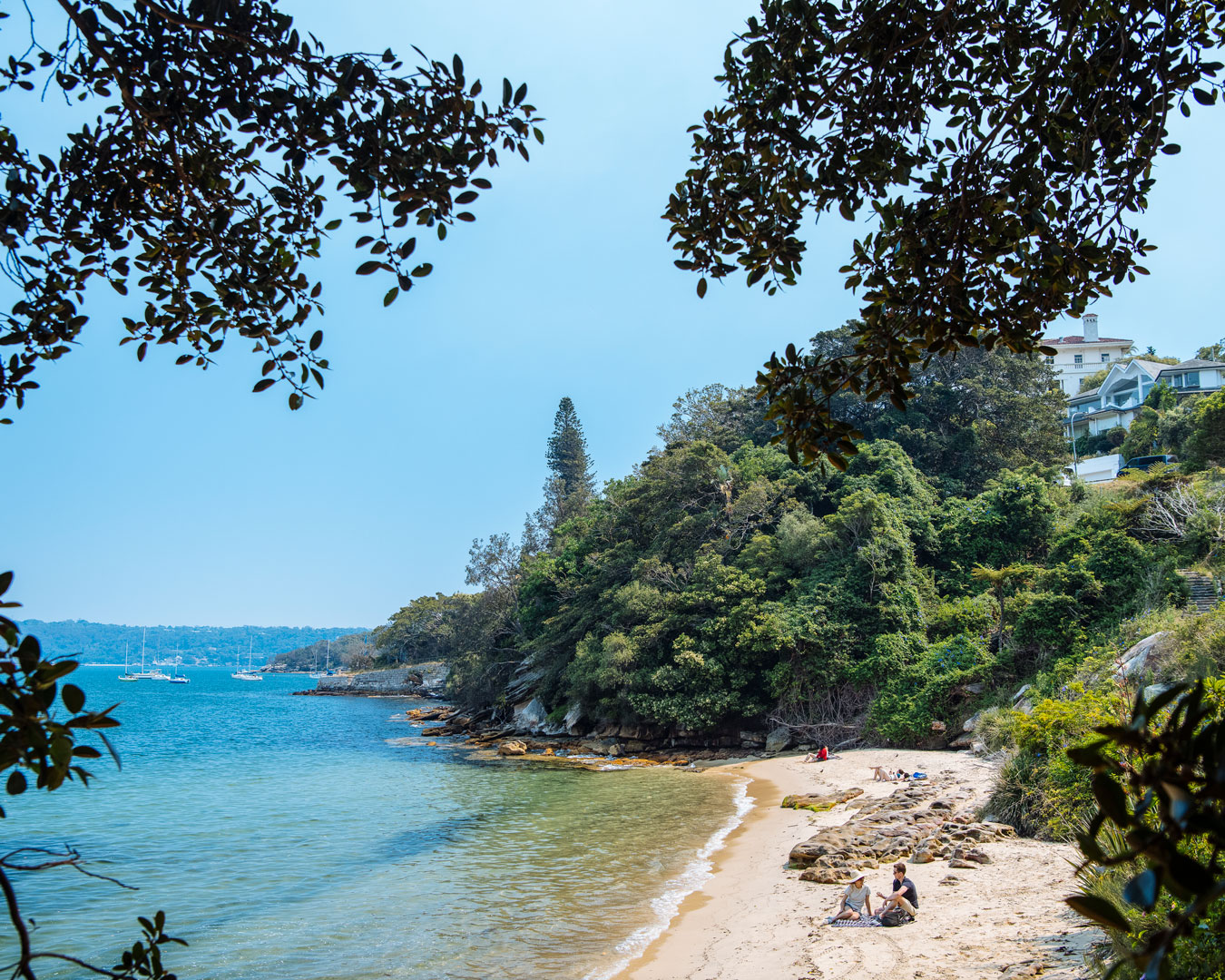 You'll strike up one of the best vantage points in Sydney at this secret stretch of sand. Getting down to Queens Beach can be done either via its narrow walking track or from the Hermitage Foreshore walk. This harbour cove is one of the nicest spots to go for a fish and a dip. And you need to stay and watch the sunset over the city skyline, it's epic.
Little Manly Baths
Manly
Little Manly Baths isn't a big secret if you live northside of the bridge but if you live elsewhere in Sydney and want to get around a new ocean pool (ie. not Wylie's and not Bronte's classic rock pool) for summer, this one is an absolute go. Make sure you hit this beauty during its hightide for maximum swim time.
Shark Beach, Nielsen Park
Vaucluse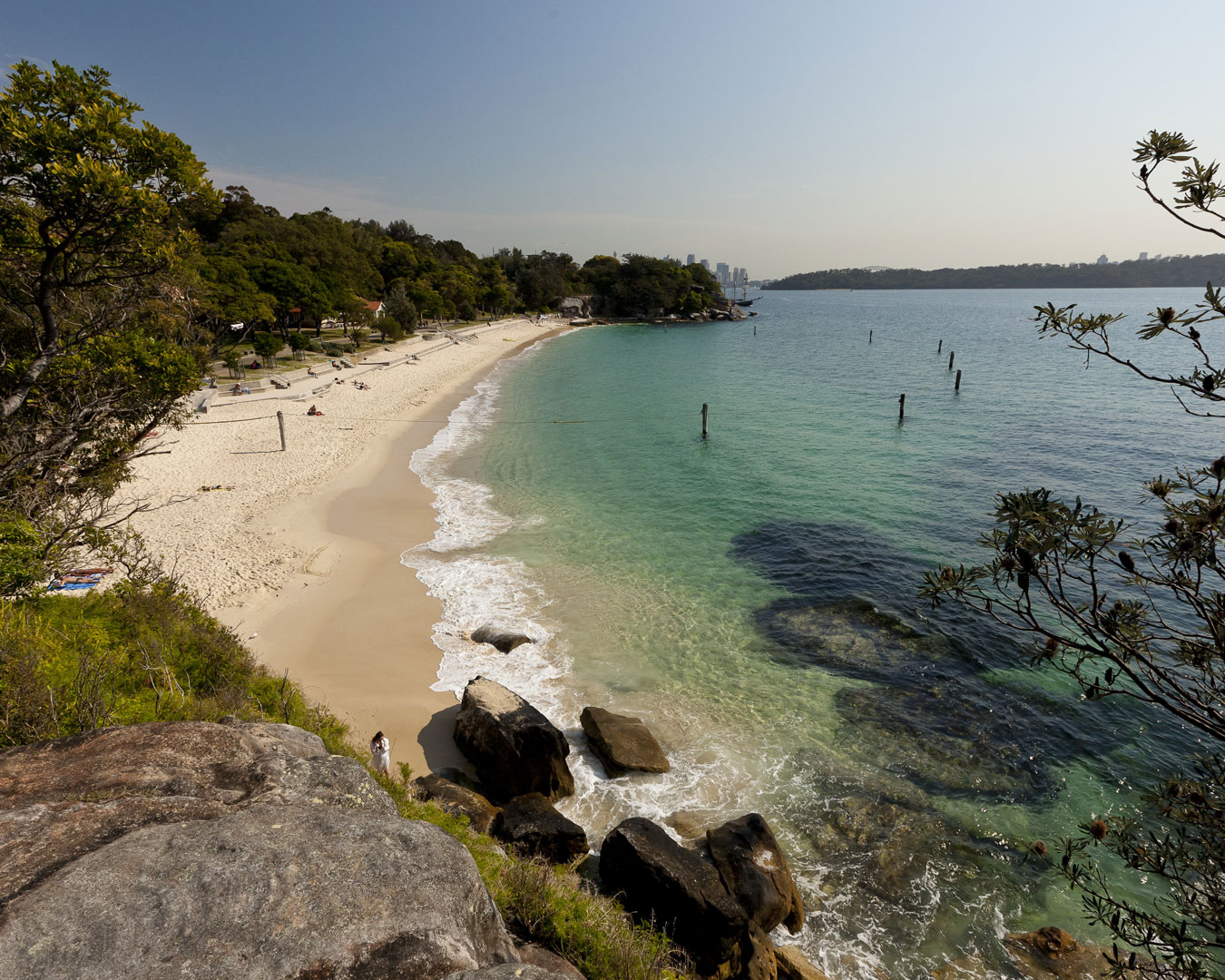 Nielsen Park and its stunning, secluded harbour beach, Shark Beach, are local goodies and a total must if you've never been. If big, busy beaches aren't your thing, Nielsen Park is your go-to. Cue harbour views, rocks to jump off and beautiful walking tracks to explore. Plus, the water is ridiculously blue and 100% Grammable (that's important).
Shark Beach is currently closed until at least 2023 due to a seawall replacement project.
Now, check out the best places to go kayaking in Sydney.
Image credit: Destination NSW, Destination NSW, Andrew Gregory/Destination NSW, Destination NSW, Hamilton Lund, Andrew Gregory/Destination NSW, Destination NSW, Destination NSW


Gamble Responsibly.
Help is close at hand.
GambleAware
gambleaware.nsw.gov.au
​1800 858 858