Think live music in Sydney and it's likely a bunch of venue names will instantly roll off the tongue. Sure, they're all great but sometimes, to discover a truly transcendent experience, you need to dig a little deeper.
That's where this list of the best live music venues in Sydney comes in. It's got a lot of the big hitters you'd probably expect, but there are also more boutique offerings too—scuzzy basements, jazz cocktail bars, and nightclubs seemingly from the future are all on show here. They're diverse, vibrant, and dedicated to ensuring you make the most of your night—much like the city of Sydney itself.
Here are the best live music venues in Sydney right now.
Coming Soon: Liberty Hall By The Mary's Group
Moore Park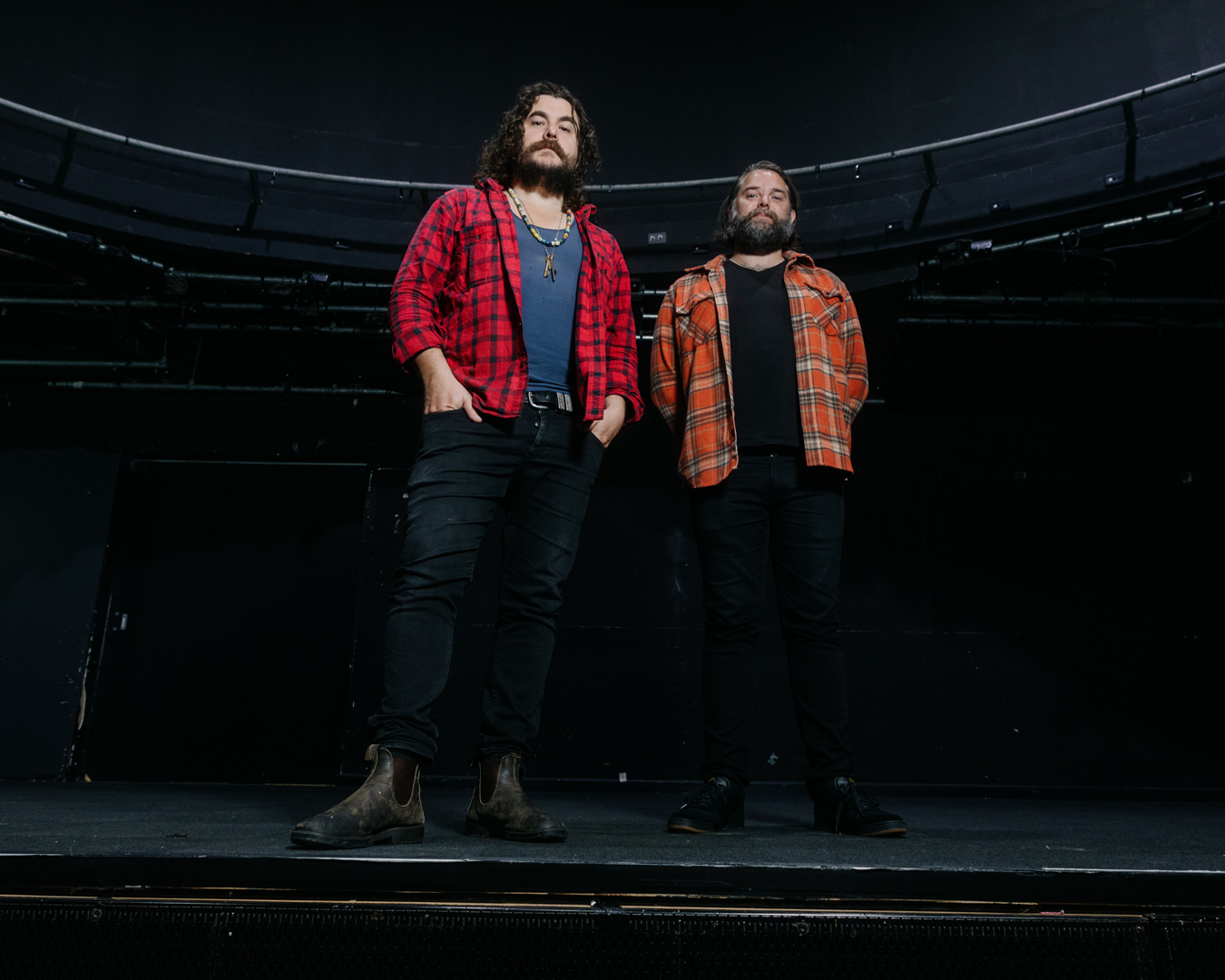 What was once The HiFi will become Liberty Hall when Mary's founders Jake Smyth and Kenny Graham take over in October this year. The 1200-person multi-level venue at the Entertainment Quarter has led a few lives—as The Forum, Max Watts, and, most recently, The HiFi, but under the Mary's boys it'll be an anything-goes approach with an elevated audience experience (yes, including burgers). While full details are still to come, Liberty Hall will be a space for local, domestic and international artists—and a brand new Mary's venue will open up next door, slinging Mary's famous burgers and fried chicken.
On the opportunity to continue to help shape Sydney's live music scene, Graham said, "Taking action is what creates change and helps build a positive future and that's what we look to embrace. We are humbled at another opportunity to take the reins of yet another fallen live music venue and pour energy and hard work into creating an exciting creative space for Sydney's arts community."
Liberty Hall is slated to open in October 2022.
Mary's Underground
CBD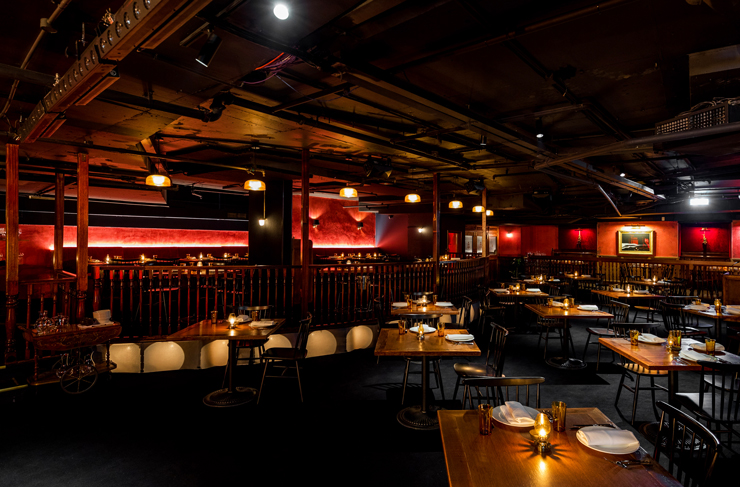 Formerly known as The Basement, Mary's Underground is hidden away in Reiby Place, a mere minute's walk away from Circular Quay. Renamed in 2020, Mary's Underground is part of the Mary's Group, famous for the iconic Mary's Burger and the rock n roll vibe found at all of their Sydney venues. One of those burger joints is directly above Mary's Underground, meaning you can get one of the self-proclaimed "best fucking burgers in the world" before heading down to catch killer tunes from some of Australia's most exciting, emerging live acts, or perhaps you could take in the stylings of the Mary's Underground in-house jazz band.
Enmore Theatre
Enmore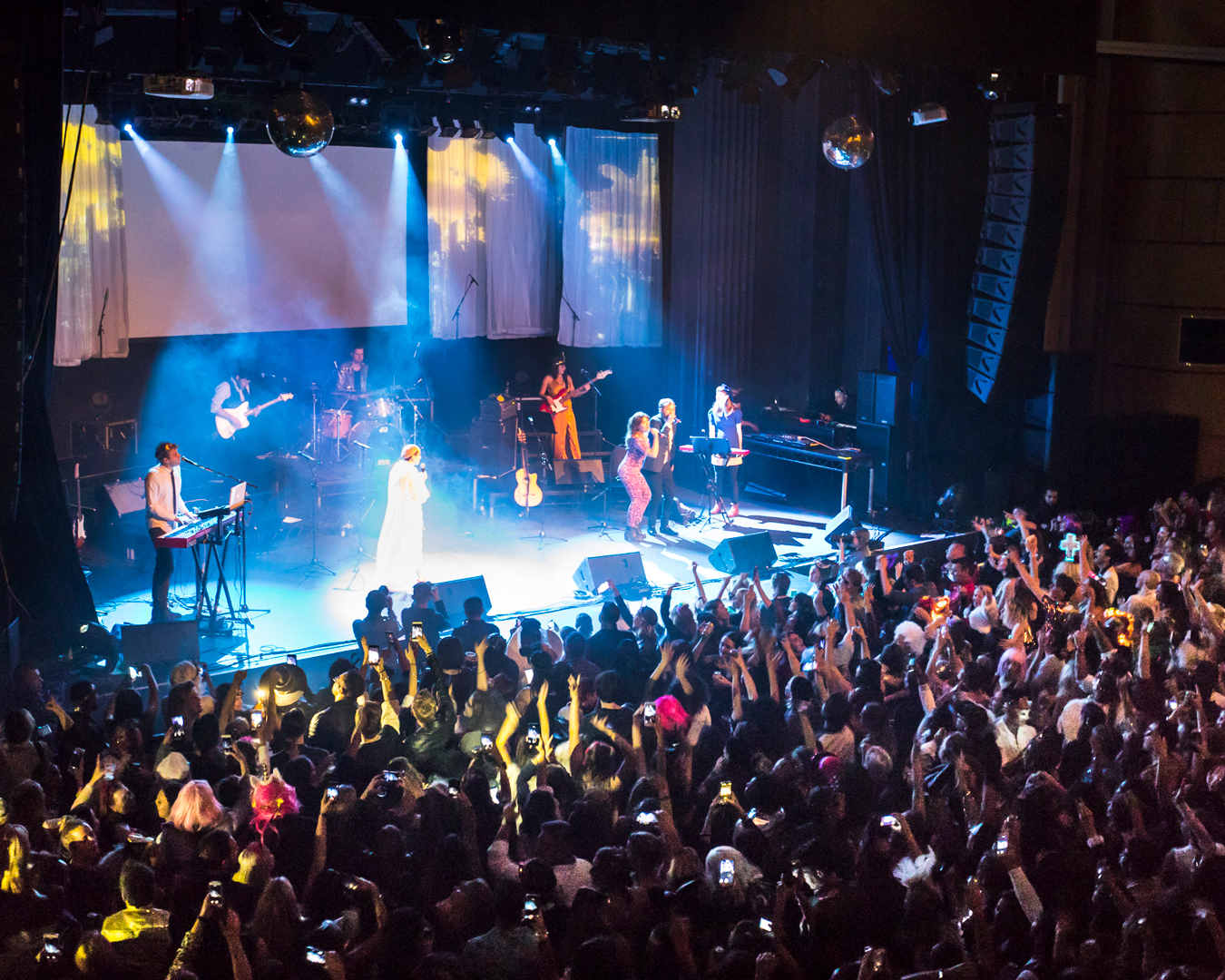 With its art-deco façade and retro interior, the Enmore Theatre is a Sydney institution. Opened over a hundred years ago—originally as a photo-play theatre—in its time it's hosted shows by international acts as huge as the one and only Bob Dylan. Classified by The National Trust and located in the heart of the vibrant Enmore Road, the theatre's history also includes performances from The Ramones, Sonic Youth, and The Rolling Stones. Sydney's oldest and longest-running live theatre had its floor repaired early in 2022 and is still bringing international names. Current upcoming shows include Arlo Parks, Aitch, and Jungle.
The Lansdowne
Chippendale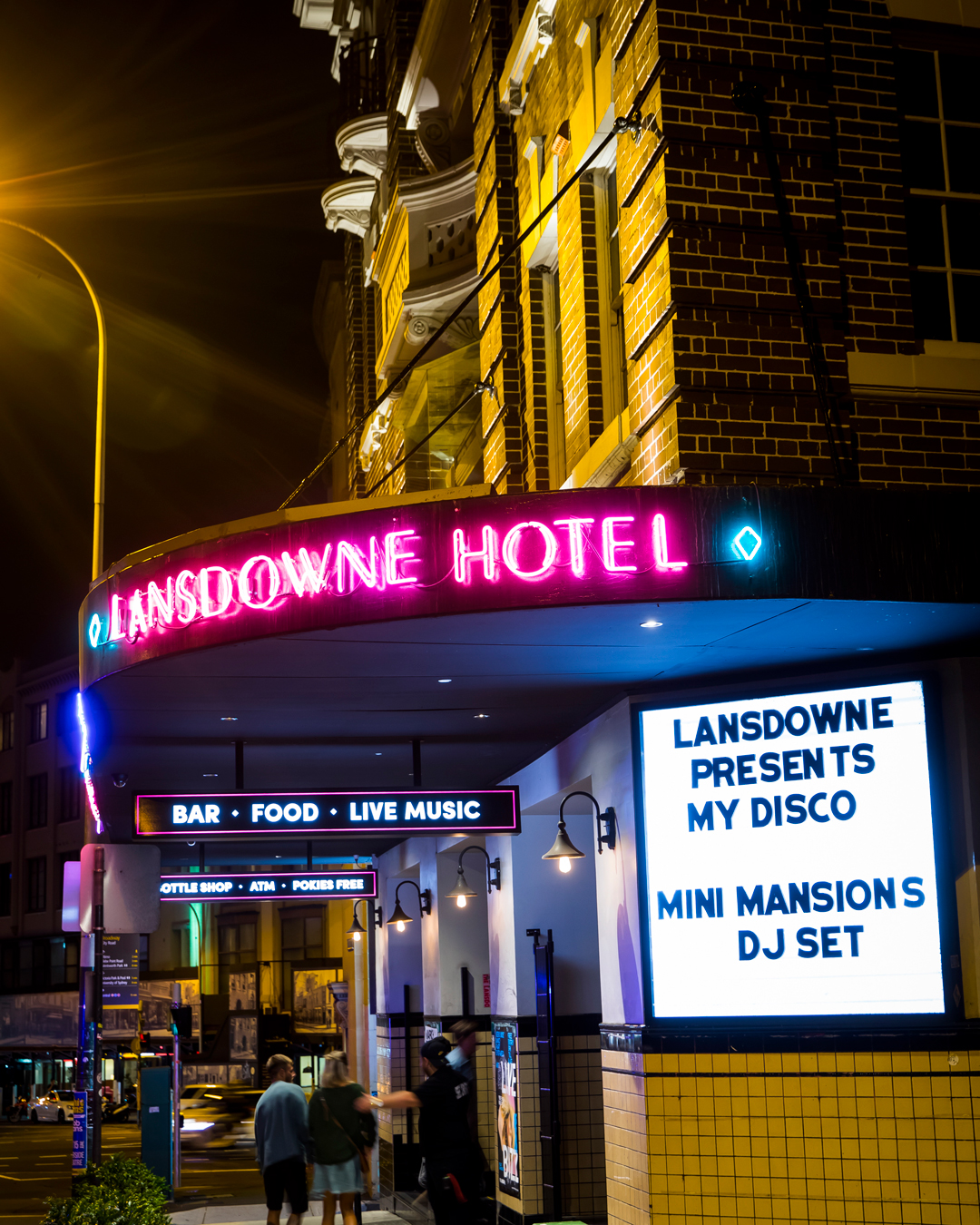 The outcry that resulted when it looked like The Lansdowne would be permanently closing its doors earlier this year showed how much this live music pub means to the people of Sydney. You might not get your household names, but Aussie artists have been launching albums and playing shows here for years. With The Lansdowne being a pub first and foremost, it's a small venue, so you get the benefit of the visceral feelings live music can provide. If schooners of ale and seeing the whites of the eyes of performers is your thing, then The Lansdowne is certainly the place for you.
Phoenix Central Park
Chippendale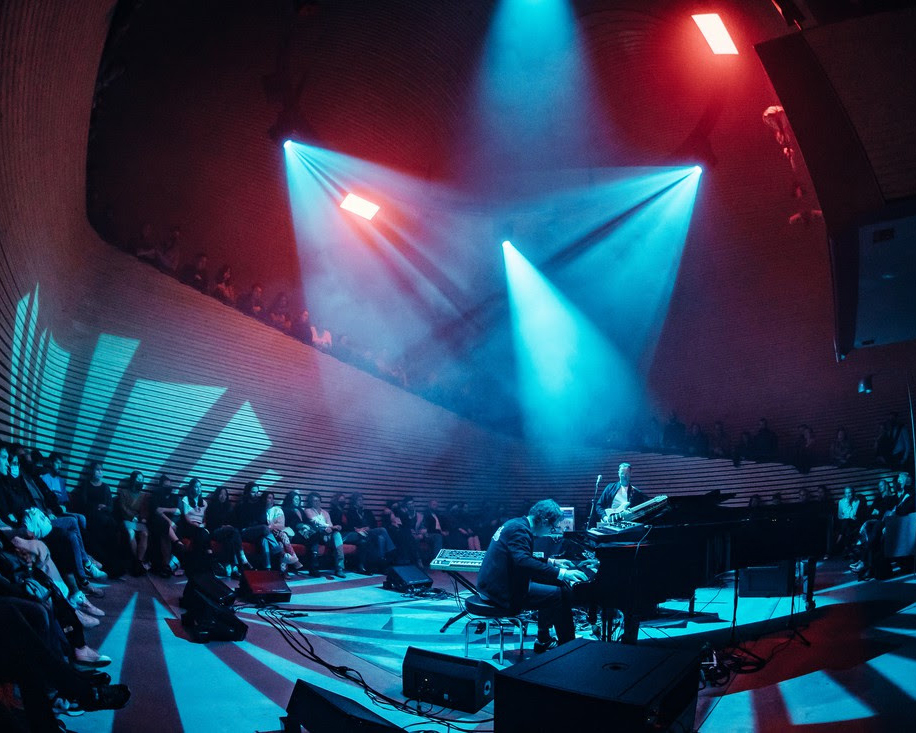 Founded amid the start of the global pandemic in 2020, the Phoenix likes its art to be confrontational and thought-provoking. What's most eye-catching about the Chippendale venue (aside from the fact it used to be a martial arts studio), however, is its ticketing system—if you want to see a show you enter a ballot, and attendees are allocated at random. What's more, tickets for all shows are completely free and, with a capacity of only 120, you're assured of an intimate and unique show every time you're lucky enough to be selected to attend a performance at The Phoenix.
Metro Theatre
CBD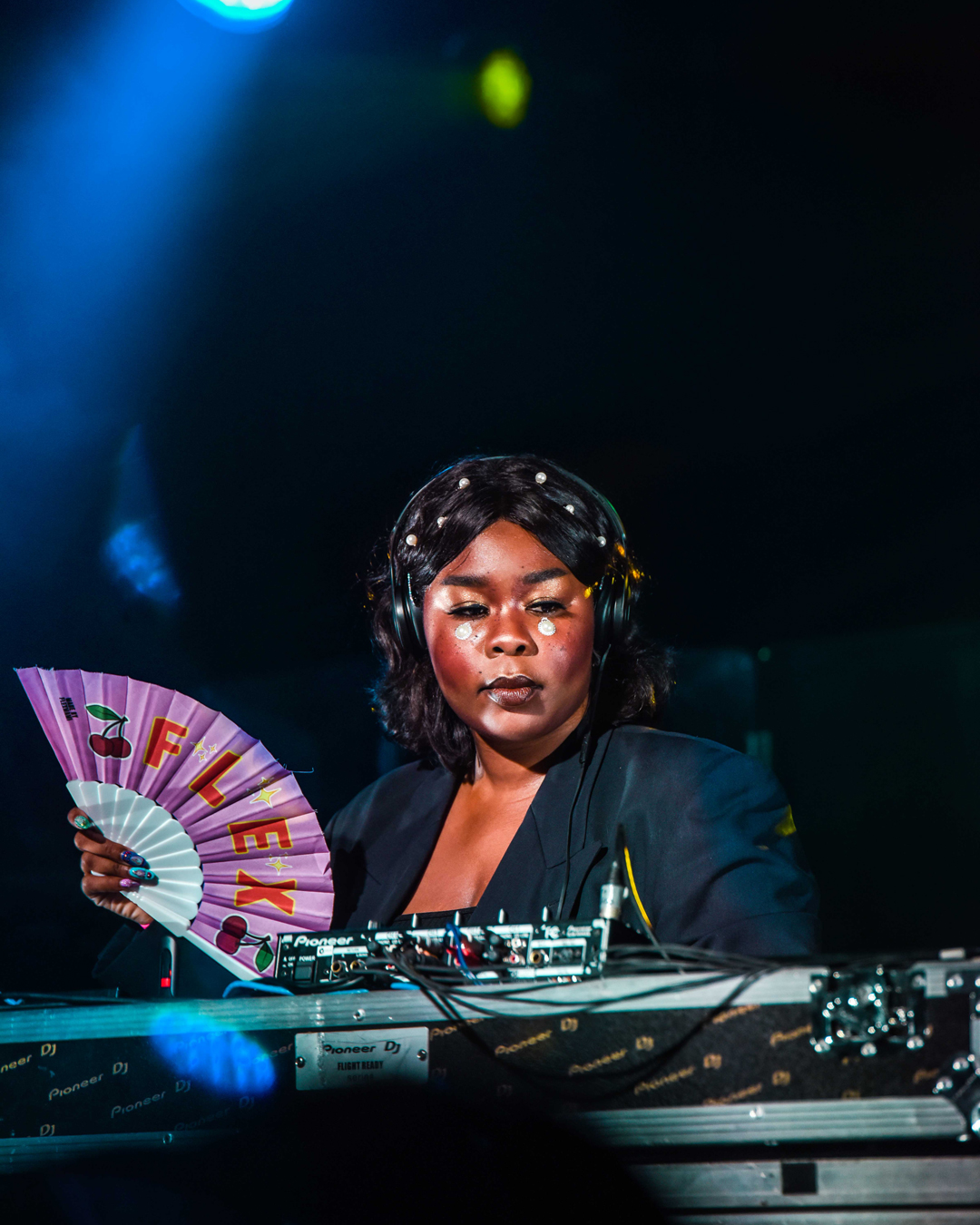 Primarily associated with rock music, former cinema turned gig venue the Metro Theatre is handily located on George Street between Town Hall and Central Stations. That means it's in one of the city's most bustling areas, with plenty of options for pre-and post-show sustenance. Small enough to be intimate but large enough to be a draw for the big names, The Metro gives you the opportunity to be up close to the action or to just watch it all go down from the upstairs balcony. Rock royalty like Muse, Foo Fighters, and ZZ Top have all graced its stage, but it's also played host to acts like Salt-N-Pepa, The Prodigy, and Lorde in its storied past.
Factory Theatre
Marrickville
A quick squiz at the Factory Theatre's list of upcoming gigs on their website gives a good indication of the sheer breadth of music you can experience there. Reggae sessions, a Northern Soul weekender, a variety show from The Office's Creed Bratton, hip-hop from rising star Biig Piig and metal from the incredibly-named Nicholas Cage Fighter are all on offer at the Marrickville venue. Food trucks are located downstairs, and a well-stocked bar is close enough to the stage to mean that you don't risk missing a second of music if you decide to make a beer run mid-gig.
Oxford Art Factory
Darlinghurst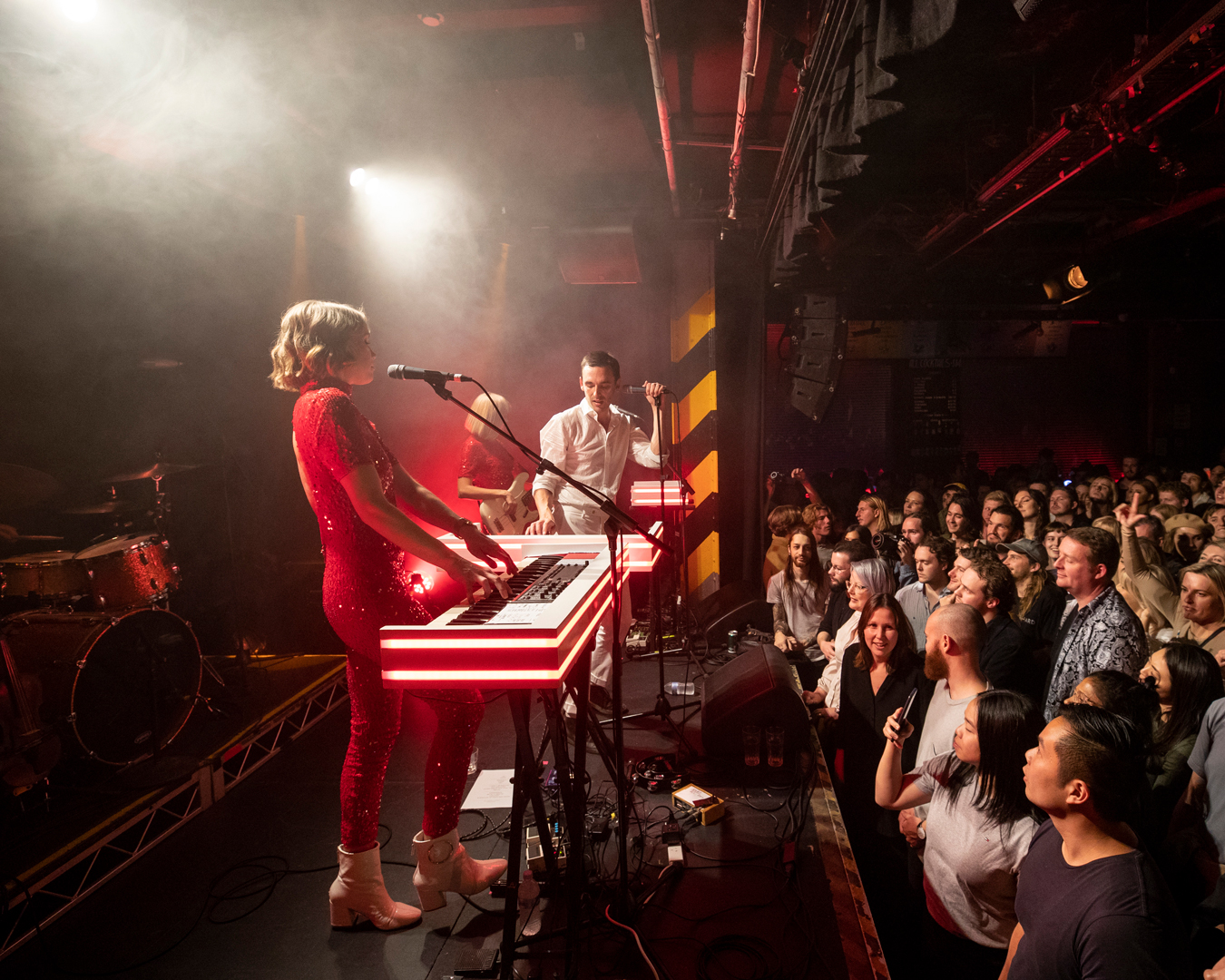 Oxford Street is known as the heart of Sydney's LGBTQ+ social scene and among the bars and clubs, you'll find Oxford Art Factory (OAF). Inspired by Factory, the New York club run by Andy Warhol in the 1960s, the spirit of OAF never waivered during Sydney's lockout years, and still houses over 5,000 music fans on a weekly basis. It has its pulse on what's happening in the world of pop to the extent that a list of bands who have played there reads like a who's who of 21st-century music—think Lady Gaga (in her first Australian show), Courtney Barnett, Gang of Youths, and King Gizzard & The Lizard Wizard.
Lazy Bones Lounge
Marrickville
The Factory might be the best-known venue in Marrickville, but Lazy Bones Lounge, which also has its own kitchen with an ever-evolving menu, brings the consistency, promising live music seven days a week. Jazz and music from around the globe are on the agenda at Lazy Bones, with jazz jams, improvisation, soul grooves, Afro-Uruguayan candombe, reggae, and funk all featuring on upcoming line-ups. The food menu takes a look beyond Oz as well, with South African-inspired curries available for twenty bucks or less, which you can enjoy alongside local microbrews, a range of wines, or a selection from the extensive cocktail list.
The Vanguard
Newtown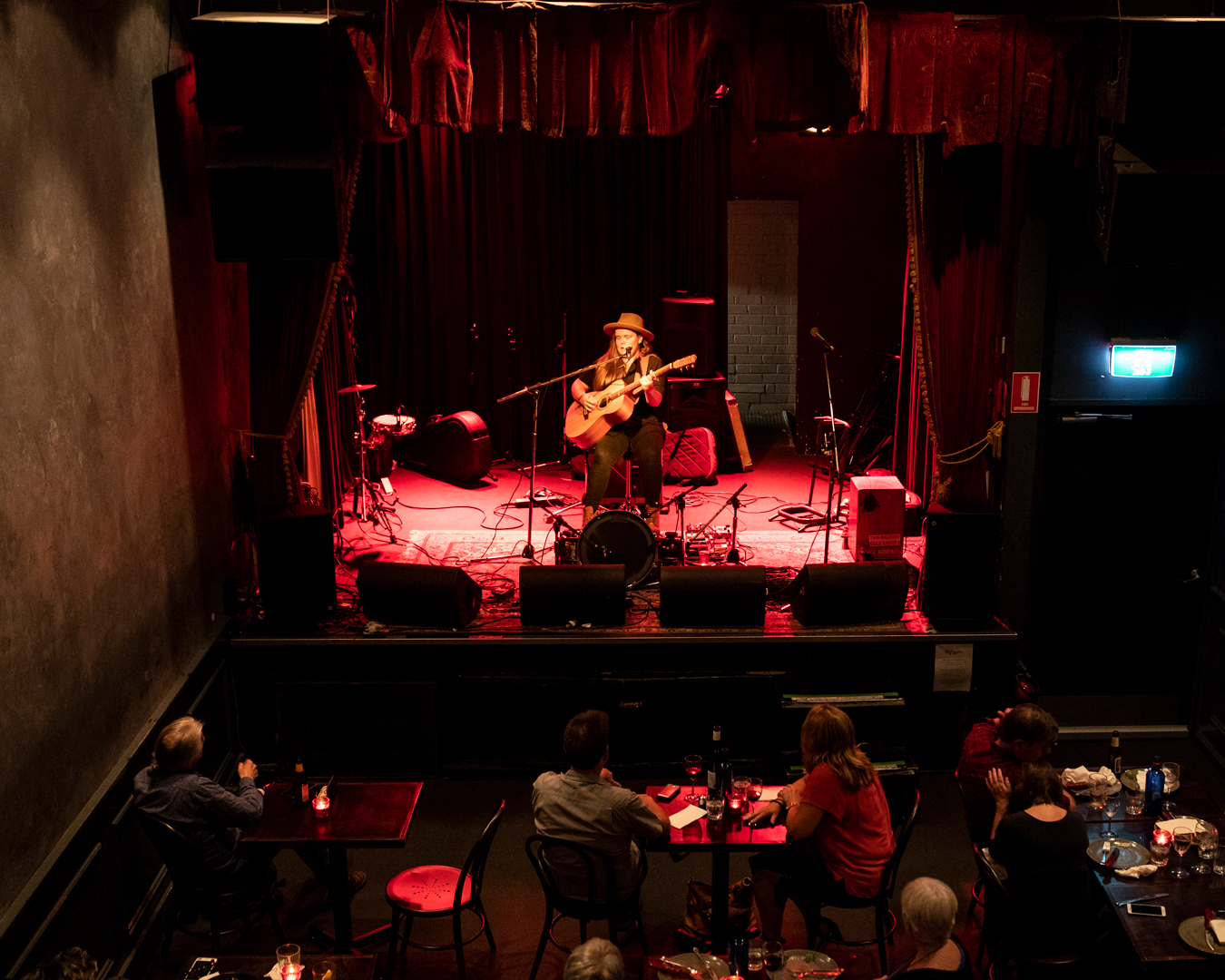 Part live music venue and part burlesque cabaret bar, The Vanguard is located just a ten-minute walk from Newtown Station. In its original iteration, The Vanguard hosted acts such as Elvis Costello and Diesel before closing its doors in 2016. However, it reopened in 2019 under new ownership which put an emphasis on community, contemporary music, and artistic expression. Inside, it's a heady mix of neon and stylish elegance with a well-stocked cocktail bar and a stage framed by velvet curtains. The Vanguard's menu includes pizzas, bar snacks, and tacos—all the things you crave when you're experiencing a night of top-quality live music.
Frankie's
CBD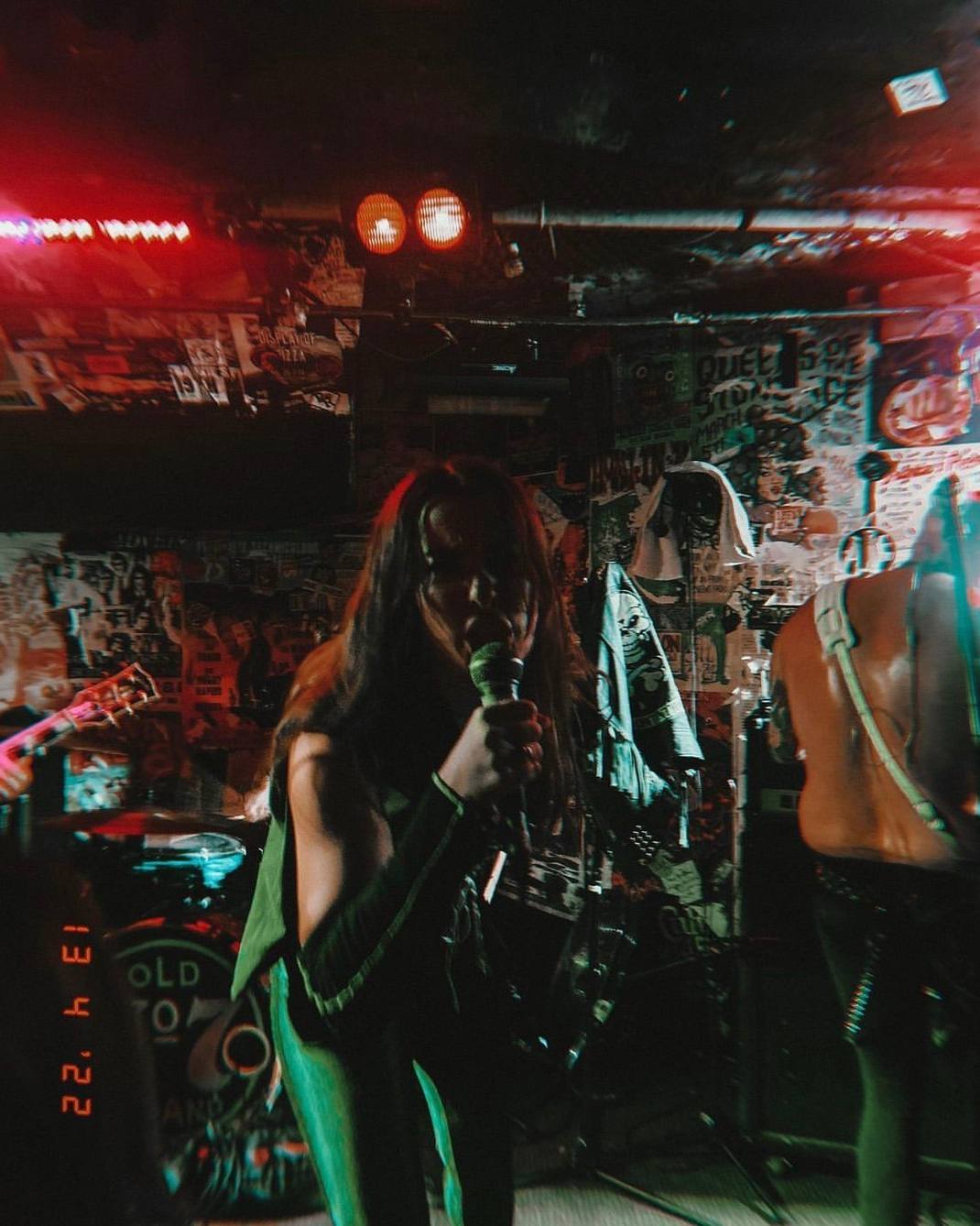 You go to Frankie's after you've already had a few drinks and you want good pizza, good beer, and a good time. The grungy bar has a love affair with hard rock—their website says they host artists "both infamous and unknown"—so it's the perfect late-night haunt if you want your riffs loud and in your face. Located on Hunter Street in the CBD and open until 3.30am seven days a week, the Frankie's roster also features trivia, DJs and hard rock karaoke. Think you're the next Bon Scott or Dave Grohl? Frankie's gives you the chance to live out your dreams.
LABEL.
Brookvale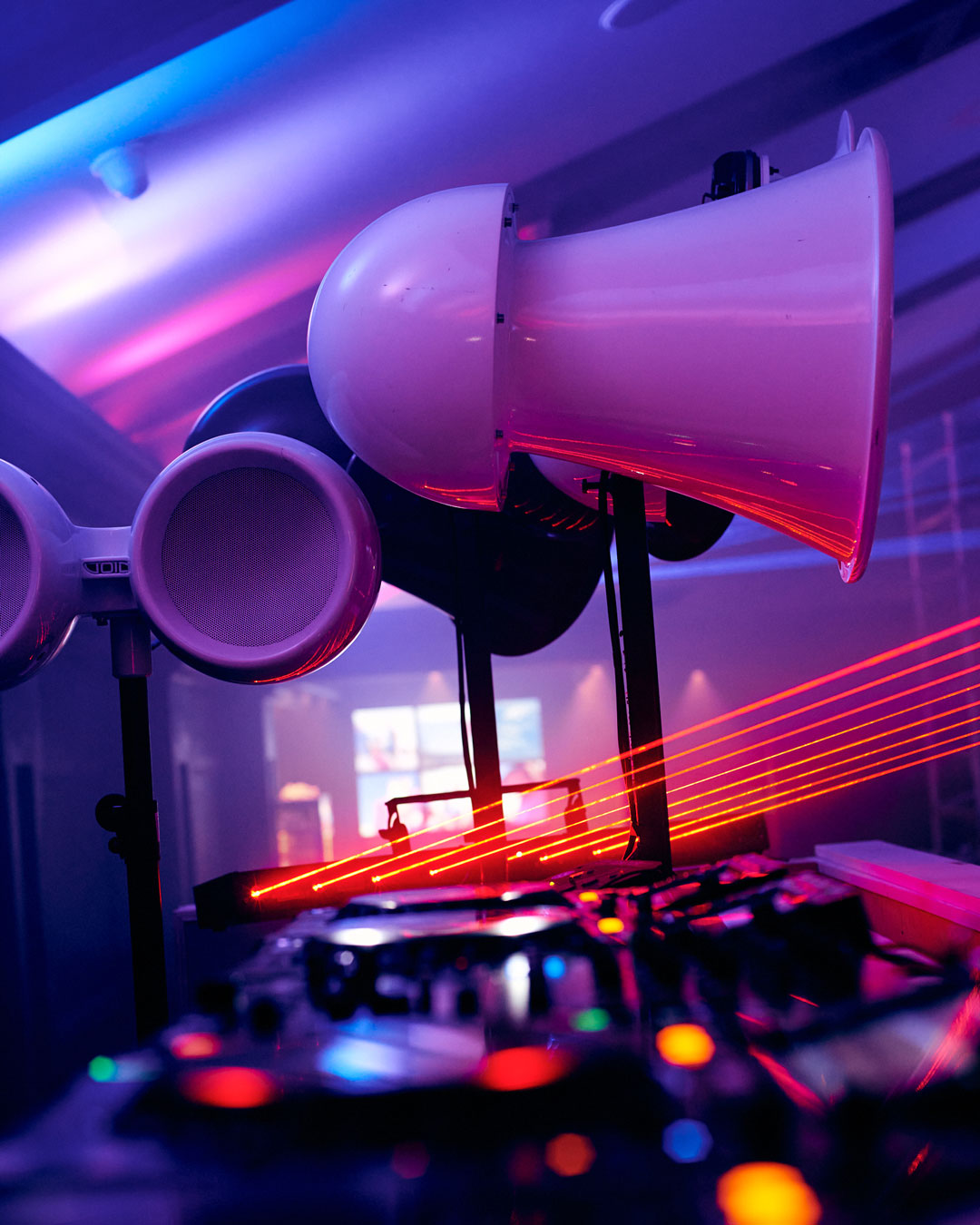 The Northern Beaches isn't exactly where you'd normally expect to find an envelope-pushing warehouse-style club, but LABEL. isn't just any venue. Everything about the space has been designed with immersion and acoustics in mind, from the 10m high ceiling in the main room to the state-of-the-art sound system to the breathtaking light shows, LABEL. is an unforgettable experience. There are also pizzas until 3am, a cocktail bar, and beers from nearby breweries. Can a huge club feel like an individually curated experience? LABEL. thinks so, and it's showing the rest of Sydney how it's done.
Club 77
Darlinghurst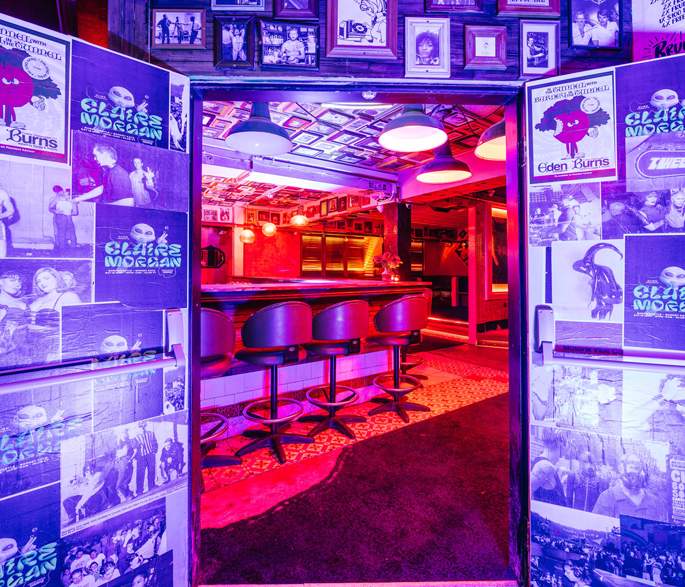 One of the most beloved clubs in Sydney, Club 77 is now leading the charge to reinvigorate Sydney's nightlife following the relaxation of the unpopular lock-out laws. In its quarter-century lifetime, Club 77 has been a favourite of the goth and fetish communities as well as one of the hottest late-night tickets in town. It's now pitched somewhere between a dive bar and a throwback rave cave; it's open until 4am every day of the week and a raft of top-quality DJs are on hand to spin the tunes into the early hours. When a venue has a happy hour that runs 2.30 - 3.30am, you know they mean business.
Sydney Coliseum Theatre
Rooty Hill
Western Sydney often gets short shrift when it comes to the performing arts, but West HQ is doing its bit to change that reputation. It's home to Sydney Coliseum, a 2,000 seater theatre in Rooty Hill that has seven bars and is easily accessible by road. It seems like only acts who understand showbusiness play The Coliseum – as well as some of the biggest tribute bands in the game (think Bjorn Again), the venue has also hosted acts such as Tina Arena, Keith Urban and, of course, The Wiggles over the past three years.
Sydney Opera House
CBD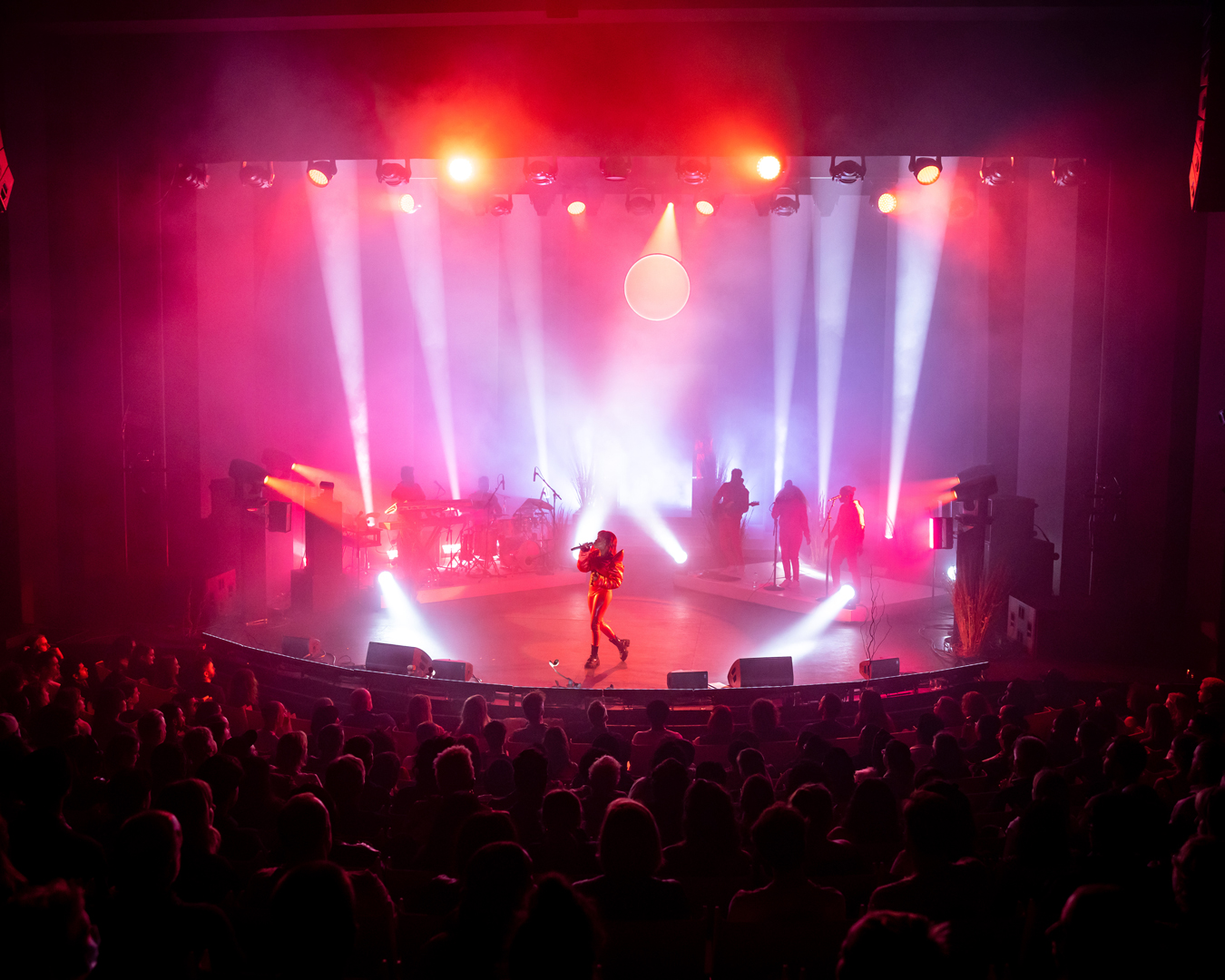 It's an obvious choice for this list, but there's a reason why the iconic Sydney Opera House is one of the most well-known buildings on the planet. The design of architect Jørn Utzon is instantly recognisable, and people travel from far and wide just to get a glimpse of those white sails. Although its most famous events are, unsurprisingly, opera, plenty of beloved rock and pop musicians have trod the boards at the building that "changed the image of an entire country," in the words of US architect Frank Gehry. From famous concerts featuring household names like Crowded House to afro-futurist explorations from emerging artists such as Sampa the Great, a night at our Opera House—whose renovated concert hall is soon to re-open—is always unforgettable.
Carriageworks
Eveleigh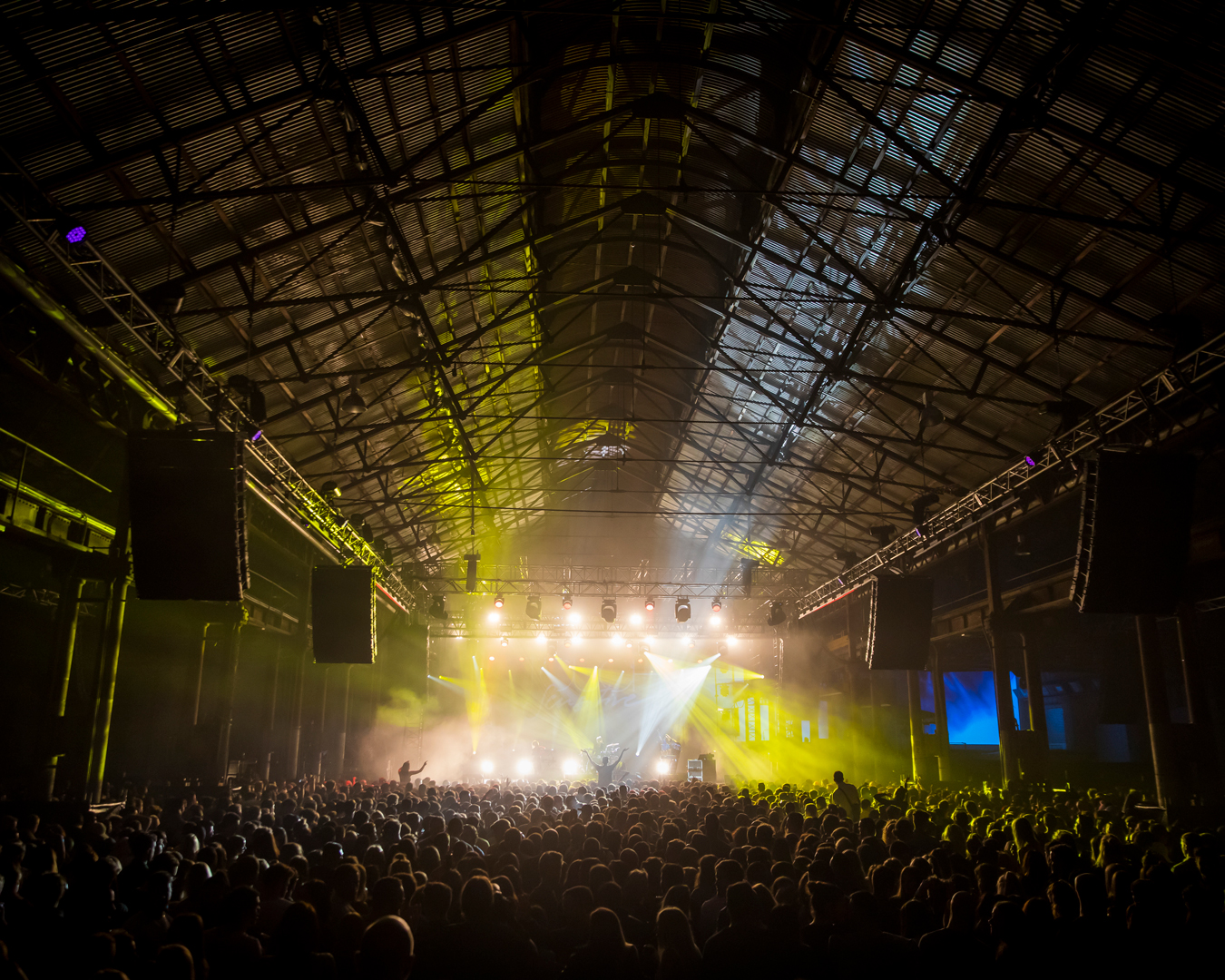 Once a railway workshop, now Australia's largest contemporary multi-arts venue, Carriageworks is a place you can see just about anything. Farmers markets, dance recitals, and large-scale exhibitions are common here, but the real pièce de resistance is the opportunity to see a gig in the cavernous main hall. You can pick up a bite to eat beforehand from one of the food vans parked beyond the ticket office and enjoy the relaxed atmosphere outdoors before heading inside to catch the show. Carriageworks' dedication to all forms of art means it's often artists on the fringes of the mainstream who play here—recent years have seen performances from such artists as Björk, FKA twigs, and St. Vincent.
Now, check out Sydney's best nightclubs.
Image credit: Destination NSW, Tom Wilkinson, Rocket Weijers, Destination NSW, Destination NSW, Phoenix Central Park, Dominique Berns-Blackwell, Destination NSW, Destination NSW, Frankie's, Rocket Weijers, Club 77, Daniel Boud, Destination NSW