There's just something so bloody exciting (read: terrifying) about being locked in a room, forced to solve your way out. Whether you're looking to amp up date night, something fun to do on a rainy day or even the next group activity with all of your best code-cracking mates, escape rooms can do no wrong.
Sydney has plenty of escape scenarios to sink your teeth into—including rooms with laser beams, rooms dated back to the 1900s and even challenges with a 10 percent success rate.
These are the toughest escape rooms in Sydney.
The Cipher Room
Newtown and St Peters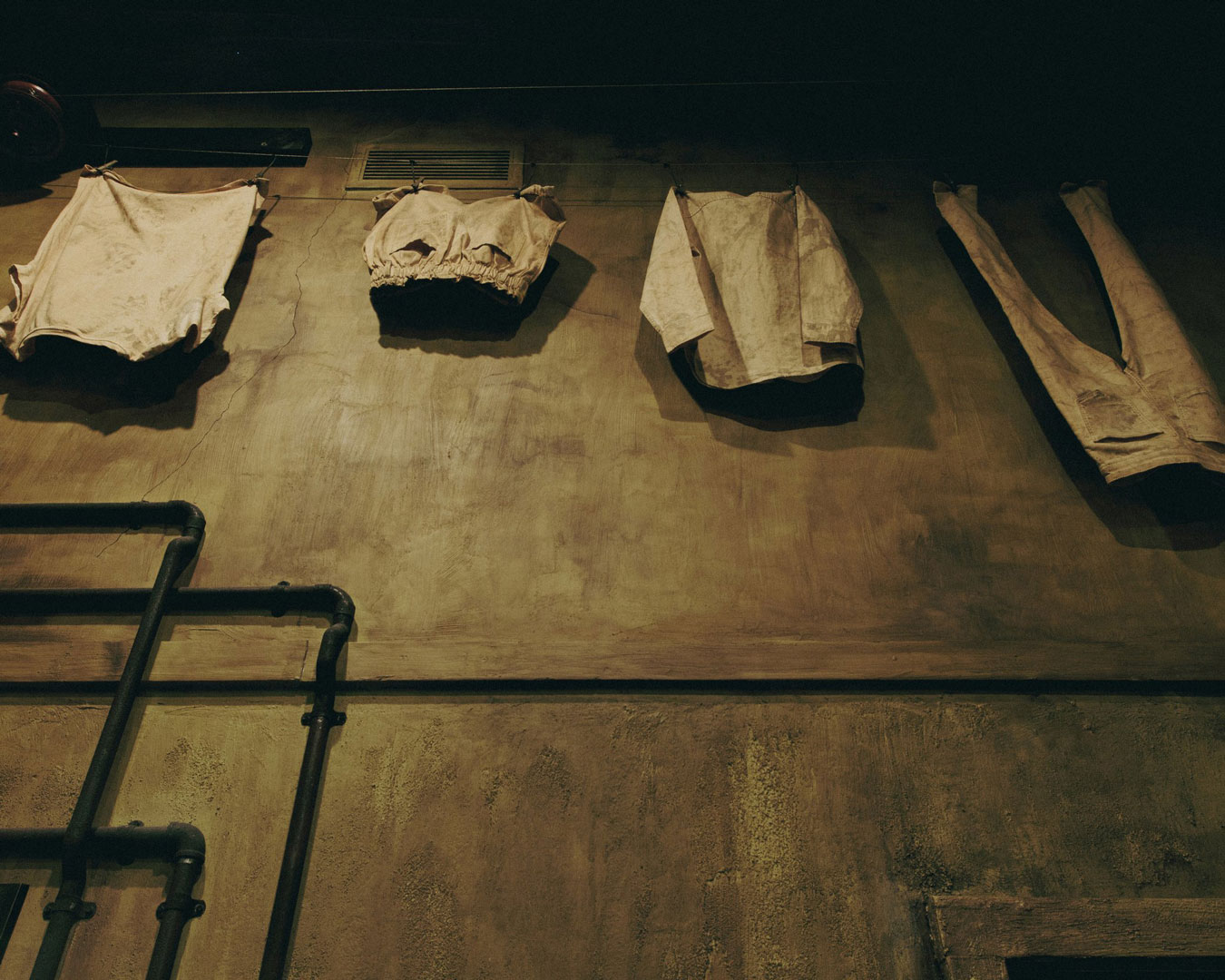 Race against time, test your mind, teamwork and instincts in Newtown's dark and chilling escape rooms at The Cipher Room. The folks at the St Peters location have recently opened a new room called La Rébellion, which is sure to get your thinker thinking and your ticker ticking. Set in dystopian France, this particular escape scenario will see you try to infiltrate a secret bunker and overthrow your country's evil leader.
Over at the Newtown outpost, the Marlowe Hotel and Espionage rooms require you to discover secrets set in the early 1900s. But it's The Cabin that'll have you really creeped out to the core and dying (pun totally intended) to solve the serial killer case. You'll also find this one on South King Street so you're close by to the likes of The Imperial Hotel, Gigi's Pizzeria, Hartsyard and Golden Lotus for post-escape room feasts, drinks and debriefs.
Level of difficulty: Medium to difficult.
Social Escape Room
Alexandria
If it's your first foray into the world of solving puzzles to get you out of a locked room, Social Escape's Paris Escape room is the one for you. This one has a scare-factor of zero, with the mission being focused on finding your passport and plane tickets within the hour so you don't miss your flight (actually, that does sound pretty stressful and therefore scary).
If you're keen to step things up, there are three other rooms that boast spookier puzzles like the Baker Street Mystery, which involves a murder mystery; Bank Heist where you enter the mind of a criminal; and Ransom where your loved one disappears.
Level of difficulty: Medium to difficult.
Next Level
CBD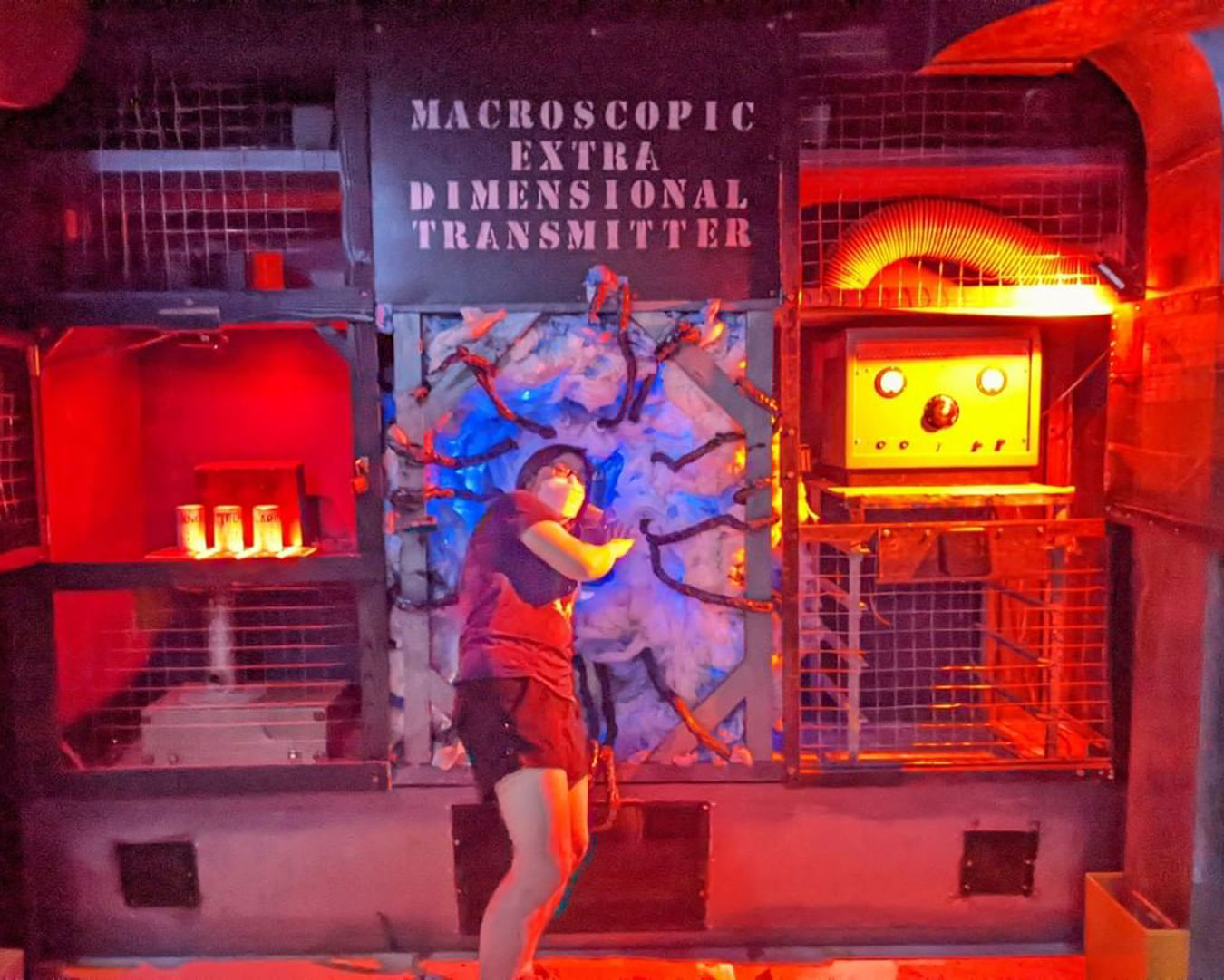 Next Level is one of the MVPs of escape rooms in Sydney, with four rooms to choose from and 75 minutes to solve each mystery. There are now on-site and online games for you to play, too, which basically means you could really commit to trying to solve these every night of the week.
In terms of what you can play IRL, the Ex Libris room merges real life with fiction via a whole bunch of literary-based puzzles…so who's the Hermione Granger in your group? For a more intense escape mission, try to solve the Artefact—a mission centred around an alien artefact no less.
If you're keen to play online (plus whenever and wherever you like), your go-to is Temporal Tangle. This one will have you trying to figure out what happened to a top agent at Future Directions Bureau (code name Fox) who was sent on a crucial mission in the 21st century. With the agent now gone off the face of the earth, enemy action is suspected and naturally, it's up to you to trace his whereabouts and save the future.
Level of difficulty: Extremely difficult (near impossible actually), perfect for seasoned escape room enthusiasts.
Paniq Room
The Rocks
Paniq Room serves up four epic escape rooms that'll see you hand-cuffed inside a prison cell, locked inside a house and having to overcome a mysterious magician's tricks, escaping the Mafia and an actual game of Jumanji. We love this one because each room has been so brilliantly thought out.
Level of difficulty: Medium. The beauty of Paniq Room is that the clues start off quite ambiguous, but you develop a knack for figuring things out as you continue. Perfect for beginners who want to train their brain to start thinking outside the box.
ParaPark Sydney
Macquarie Park
Where paranormal becomes normal, ParaPark is Northwest Sydney's escape room and it's only for those brave enough to overcome spirits—and murderers. As part of a global puzzle network starting in Budapest, you'll have to work your way through dozens of elaborate and straight-up confusing puzzles to find your way out. There are two different rooms to choose from, both giving you just 60 minutes to escape.
Level of difficulty: Difficult. Not for the fainthearted.
Strike Escape Rooms
Various locations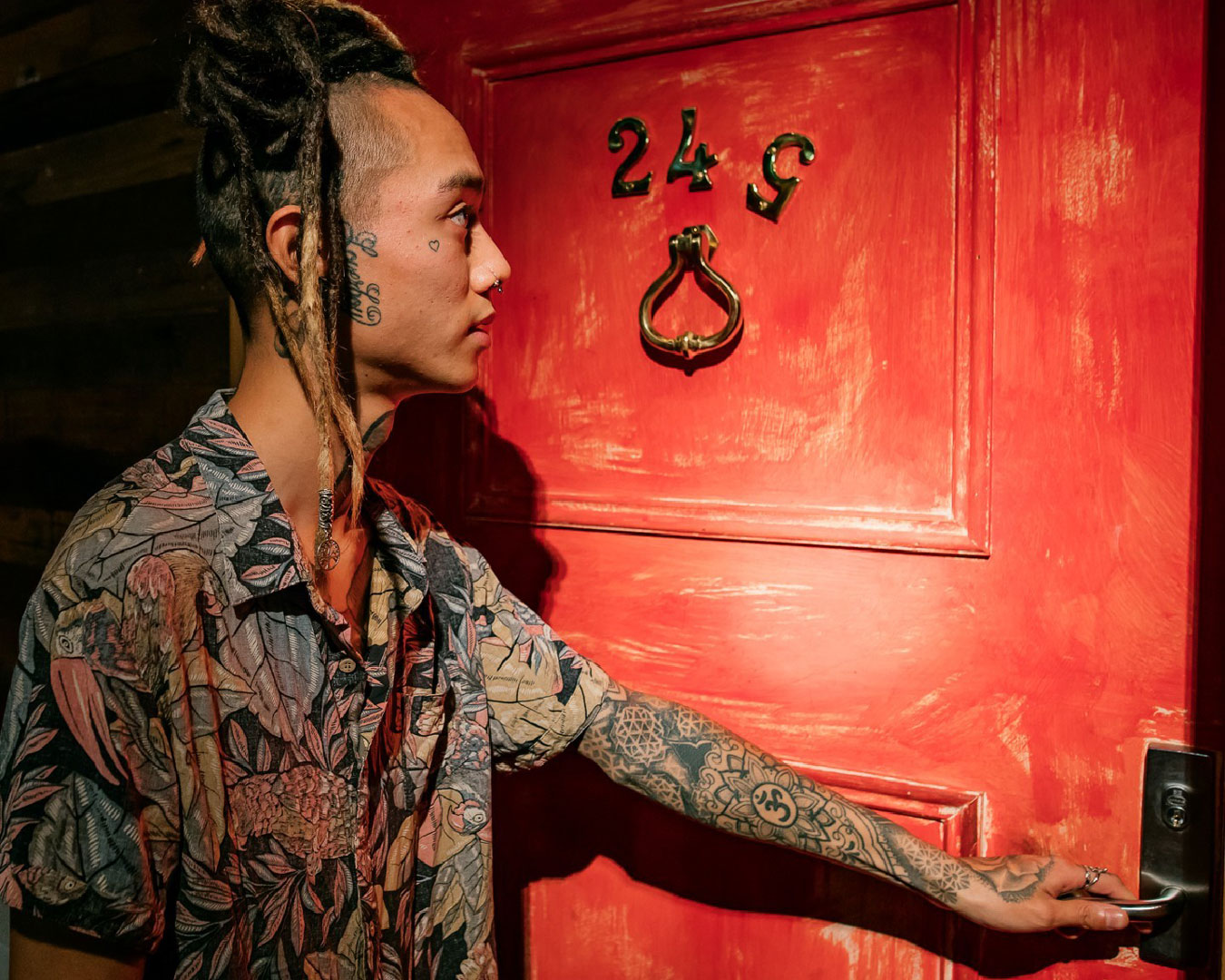 Located inside a number of Strike Bowling venues, once you enter one of Strike's escape rooms, any feeling of comfort and glee normally associated with ten pin bowling disappears. With rooms wrapped in cryptic settings like space, artificial intelligence programs, your childhood dreams (oh yes, they went there) and an alien invasion—most rooms here will, unsurprisingly seem completely out of this world.
Level of difficulty: Medium.
Mission Sydney
CBD
You'll be spoilt for choice at Mission, Sydney's first mechanical escape room and there are seven escape room themes to have a crack at across its George Street and Pitt Street venues. Unlike regular escape rooms, these are less about unlocking keys and more about lasers and special effects, which we love.
Our favourite room here has to be Trapped, where you play detectives in charge of investigating a lift that malfunctioned and killed two people. This room is totally immersive, thrilling and interactive, so you'll only want to have a try after you've warmed up to some easier escape room challenges.
Level of difficulty: Medium to extremely difficult. We definitely recommend working your way up to the Trapped room.
Labyrinth Escape Rooms
Parramatta
At Labyrinth Escape Rooms, there are five dark rooms (and another coming soon) to test yourself in and be warned—you'll need every ounce of logical-thinking and skill-based talent you can muster. All challenges have a strong plot, which makes trying to escape these rooms even more fun. The Insane Asylum challenge is worth a go and you'll be in the middle of a story that sees you locked inside an insane asylum (accidentally) and trying to escape. You'll start to hear voices but you don't know until the end if they're real or whether it's all in your head. Creepy.
Level of difficulty: Medium to difficult.
Coming Soon: Hijinx Hotel
Alexandria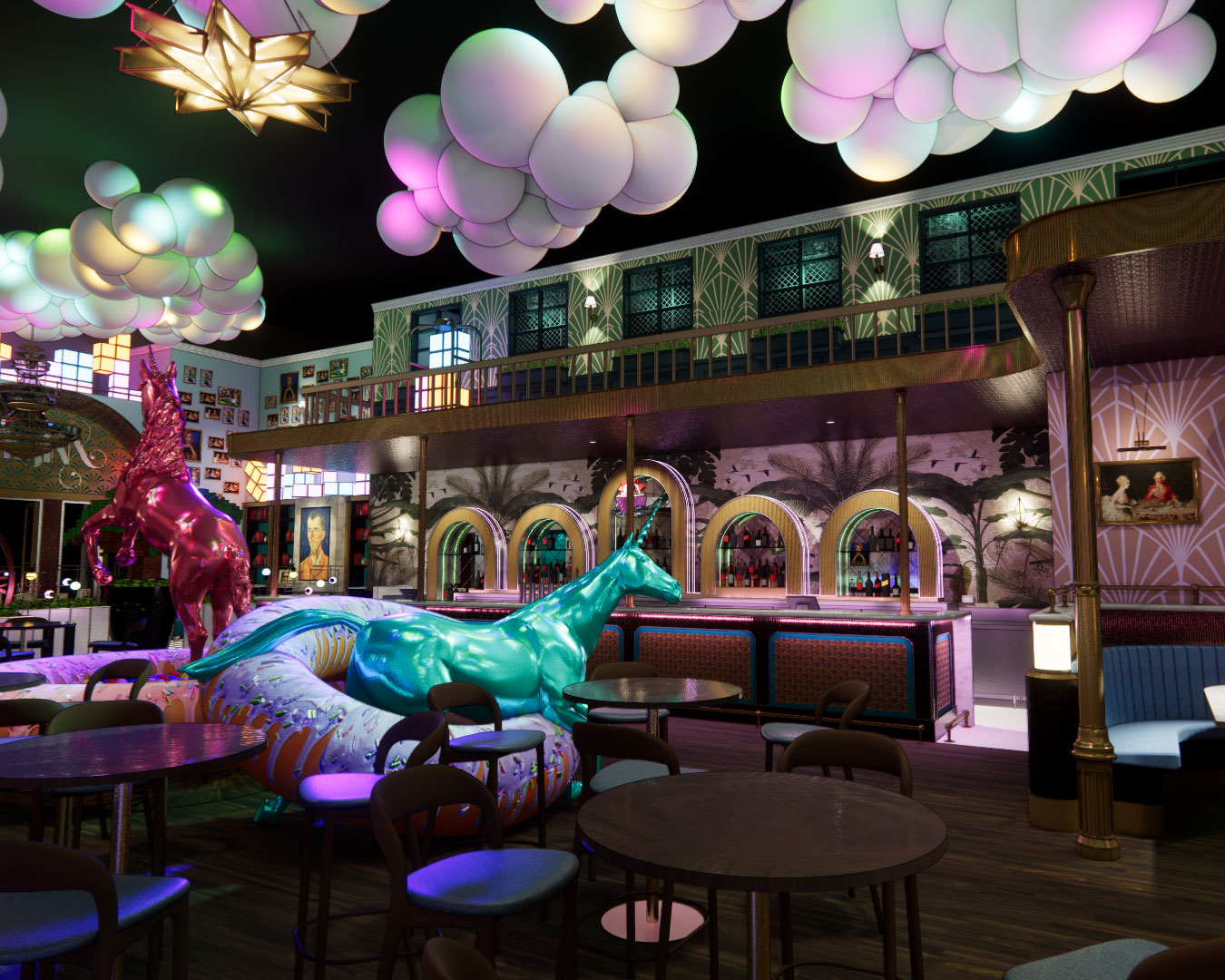 Full disclosure: the soon-to-open Hijinx Hotel is not an escape room mecca. Instead, it calls itself "the world's first challenge room hotel". But if you like escape rooms AND a big ol' dose of nostalgia, we reckon you'll love this place. Set to open in June 2022, the concept comes by way of Funlab—AKA the team behind throwback entertainment go-tos Holey Moley, Archie Brothers Cirque Electriq, B. Lucky & Sons, and La Di Darts. Here, it's all about the challenge (not the panic). Think escape room vibes, but less stress-inducing and more like the nostalgic games of your childhood like Floor Is Lava, Pinball, Tetris, and Twister. Yep, expect Big Kid Energy here.
Hijinx Hotel is slated to open 3 June 2022. Stay up-to-date via the Funlab website.
Thirsty? Here's our guide to the best breweries in Marrickville.
Image credit: Kenny Eliason, The Cipher Room, Next Level, Strike Bowling, Hijinx Hotel