There's just something so bloody exciting (read: terrifying) about being locked in a room, forced to solve your way out. Whether you're looking to amp up date night, something fun to do on a rainy day or even the next group activity with all of your best code-cracking mates, escape rooms can do no wrong.
Sydney has plenty of escape scenarios to sink your teeth into—including rooms with laser beams, rooms dated back to the 1900s and even challenges with a 10 percent success rate.
These are 11 of the toughest escape rooms in Sydney.
Next Level
CBD
Next Level is one of the MVPs of escape rooms in Sydney, with not one, but two rooms to choose from and 75 minutes to solve each mystery. For all the book nerds out there (guilty), the "Ex Libris" room merges real life with fiction via a whole bunch of literary-based puzzles…so who's the Hermione Granger in your group? For a more intense escape mission, try to solve the "Artefact"—a mission centred around an alien artefact no less.
This month, Next Level will drop a new challenge for you all called "The Game" (in case you've already conquered the other two). Your group will be divided into two teams, Red and Blue, and you'll both have the chance to compete for fame and fortune. This newbie is perfect for larger groups or even your next work bonding activity.

Level of difficulty: Extremely difficult (near impossible actually), perfect for seasoned escape room enthusiasts.
The Cipher Room
Newtown
Race against time, test your mind, teamwork and instincts in Newtown's dark and chilling escape rooms at The Cipher Room. While "The Marlowe Hotel" and "Espionage" require you to discover secrets set in the early 1900s, it's really "The Cabin" that'll have you creeped-out to the core and dying (pun totally intended) to solve the serial killer case. You'll also find this one on South King Street so you're close by to the likes of The Imperial Hotel, Gigi's Pizzeria, Hartsyard and Golden Lotus for post-escape room feasts, drinks and debriefs.
Level of difficulty: Medium to difficult.
The Enigma Room
CBD
Can you save the memories of a mysterious woman in a coma? How about saving the world from a missile on the moon? From an Inception-style room to an espionage mission, The Engima Room caters for all escape junkies, and boy is it a wild ride. With dynamic puzzles that'll leave you completely on edge, these are some of the crème de la crème of escape rooms in Sydney.
Level of difficulty: Medium to difficult. To nail this one, you'll need a variety of different "thinkers", because the problem solving here tests logical and lateral thinking, observational skills and can even be ever so slightly physically demanding.
Social Escape Room
Alexandria
If it's your first foray into the world of solving puzzles to get you out of a locked room, Social Escape's "Paris Escape" is the one for you. This one has a scare-factor of zero, with the mission being focused on finding your passport and plane tickets within the hour so you don't miss your flight (actually, that does sound pretty stressful and therefore scary).
If you're keen to step things up though, there are three other rooms that boast spookier puzzles like "Baker Street Mystery", which involves a murder mystery, "Bank Heist" where you enter the mind of a criminal, and "Ransom" where your loved one disappears.
Level of difficulty: Medium to difficult.
CT Adventure Escape Room
CBD
One of CT Adventure's rooms, "The Witch", has a measly 10% success rate—so you know you're in for a tricky treat. This one sports a super creepy and eerie atmosphere, and is set in Europe in the Middle Ages—so yep, "The Witch" is perfect for all of you escape room pros. For those less experienced, CT Adventures also offers two other rooms that lower the freaky factor but are equally as challenging. Each runs for 60 minutes.
Level of difficulty: Extremely difficult.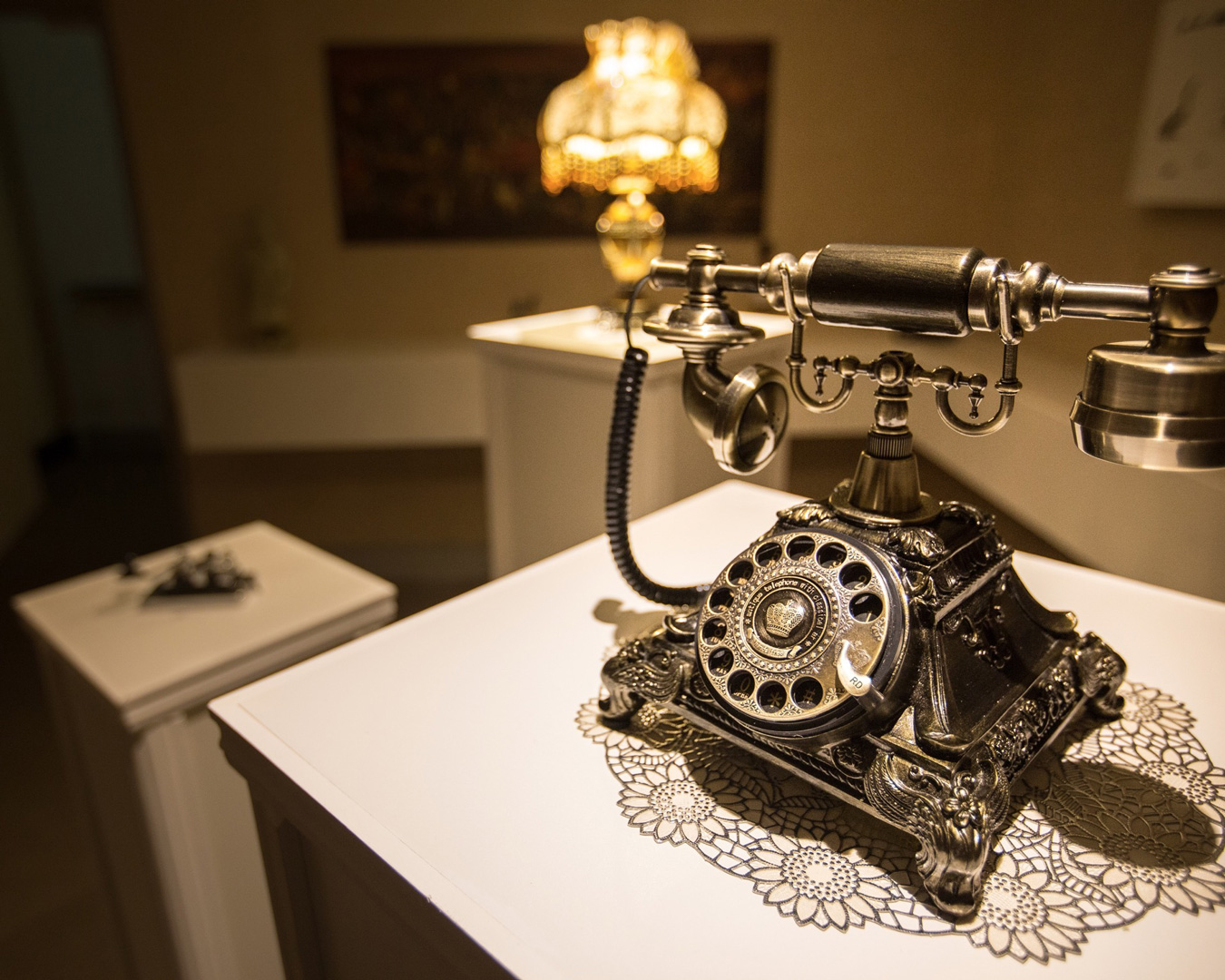 Paniq Room
The Rocks
Paniq Room serves up four epic escape rooms that'll see you hand-cuffed inside a prison cell, locked inside a house and having to overcome a mysterious magician's tricks, escaping the Mafia and an actual game of Jumanji. We love this one because each room has been so brilliantly thought out.
Level of difficulty: Medium. The beauty of Paniq Room is that the clues start off quite ambiguous, but you develop a knack for figuring things out as you continue. Perfect for beginners who want to train their brain to start thinking outside the box.
ParaPark Sydney
Macquarie Park
Where paranormal becomes normal, ParaPark is Northwest Sydney's escape room and it's only for those brave enough to overcome spirits—and murderers. As part of a global puzzle network starting in Budapest, you'll have to work your way through dozens of elaborate and straight-up confusing puzzles to find your way out. There are two different rooms to choose from, both giving you just 60 minutes to escape.
Level of difficulty: Difficult. Not for the fainthearted.
Escapism
Darling Harbour
Located inside Strike Bowling at Darling Harbour, once you enter one of Escapism's three rooms, any feeling of comfort and glee normally associated with ten pin bowling disappears. There are two rooms made for your "average Joe", which means if you're just in your early days of jumping on the escape room bandwagon, these are pretty perfect for you. However, the "Alien Invaders" room sports some harder challenges where you and your mates will be thrown into the middle of an alien invasion. Trapped after an aircraft crashed into your workplace, the only way to get out will mean you'll have to face the extraterrestrial terrors and it'll be up to you to save the human race (no pressure).
Level of difficulty: Medium.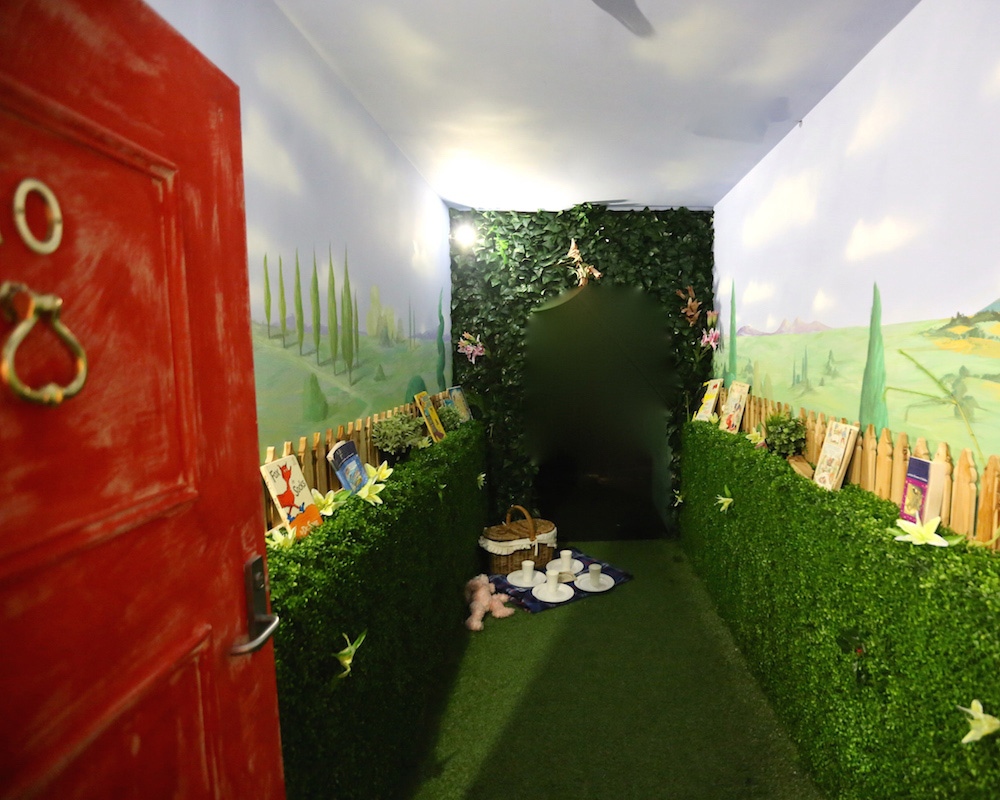 Mission Sydney
CBD
You'll be spoilt for choice at Mission, with six escape room themes to have a crack at. Unlike regular escape rooms, these are less about unlocking keys and more about lasers and special effects.
Our favourite room here has to be "TRAPPED", where you play detectives in charge of investigating a lift that malfunctioned and killed two people. This room is totally immersive, thrilling and interactive, so you'll only want to have a try after you've warmed up to some easier escape room challenges.
Level of difficulty: Medium to extremely difficult. We definitely recommend working your way up to TRAPPED.
Break The Code
Haymarket
In the heart of Chinatown, you'll find Break The Code. With riddles, detective games and mysteries that are in desperate need of solving within 60 minutes, bring the best and brightest of your friends to help you out of this room. All the rooms are inspired by iconic mystery movies like "Indiana Jones", "The Da Vinci Code" and "Avatar".
Level of difficulty: Medium to difficult.
Labyrinth Escape Rooms
Parramatta
At Labyrinth Escape Rooms, there are three dark rooms to test yourself in. All challenges have a strong plot, which makes trying to escape these rooms even more fun. The "Insane Asylum" is worth a go and you'll be in the middle of a story that sees you locked inside an insane asylum (accidentally) and trying to escape. You'll start to hear voices but you don't know until the end if they're real or whether it's all in your head. Creepy.
Level of difficulty: Medium to difficult.
Thirsty? Here's our guide to the best breweries in Marrickville.
Image credit: Cipher Room, Cipher Room, Mission Sydney, Break The Code