Is anything in this world more appropriately named than "happy hour"? It's that glorious time of the day when bars, pubs, and restaurants invite us in to drink and eat at ridiculously cheap mate's rates prices. It's that hour or two when every sip and every bite tastes a little bit better because it doesn't hit your wallet quite as hard.
And let's be honest, inflation is hitting pretty hard. So, to all the wonderful venues putting on cheap drinks to make a Tuesday arvo or a Sunday night a little happier, we say thank you.
The only problem remains how to find the best happy hours sneakily hiding around Sydney. Well, fret not, because we've rounded up the very best time-bound discount food and drink offerings (i.e. happy hours) from every corner of this great city.
From cocktails and craft beers to mini martinis and $1 pizza, this is our list of best happy hours in Sydney.
CBD AND INNER CITY
The Strand Hotel
Darlinghurst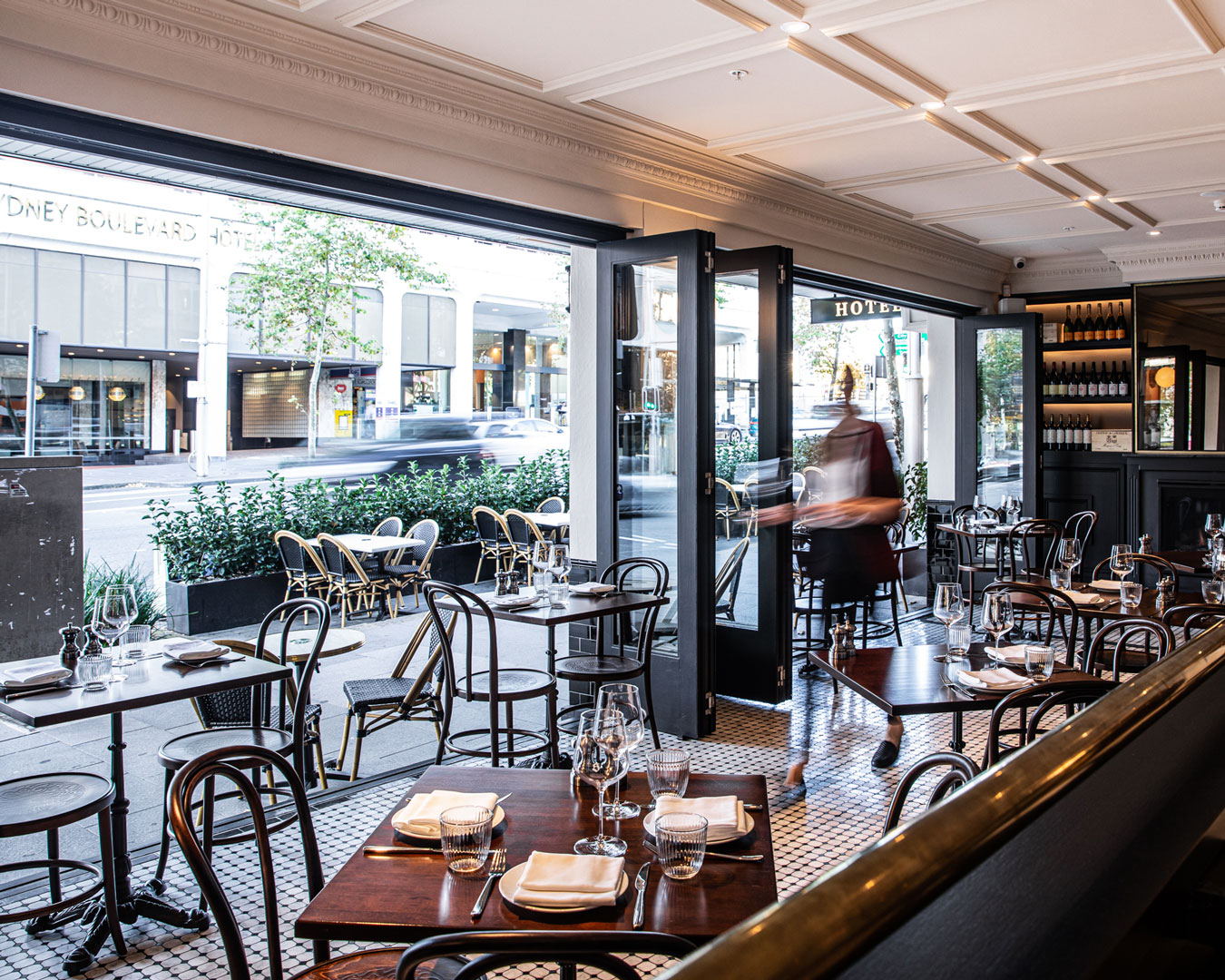 Don't get us wrong, a happy hour that aligns with clocking off work is pretty good. But what about a weekend happy hour that rolls around after midnight? If you're a night owl, you'll want to drop into the newly revamped The Strand on a Friday and Saturday for $10 Tommy's margaritas, cheap espresso martinis, and $6 beers—yes, really. From 12–2am, the sleek French bistro and its soon-to-open rooftop bar are slinging these drinks for a steal so you can keep the party going. And if you need to line your stomach in the hopes to save yourself from a hangover, you can grab a three-cheese toastie, late-night burger, or French dip baguette for just $15.
Fabbrica
CBD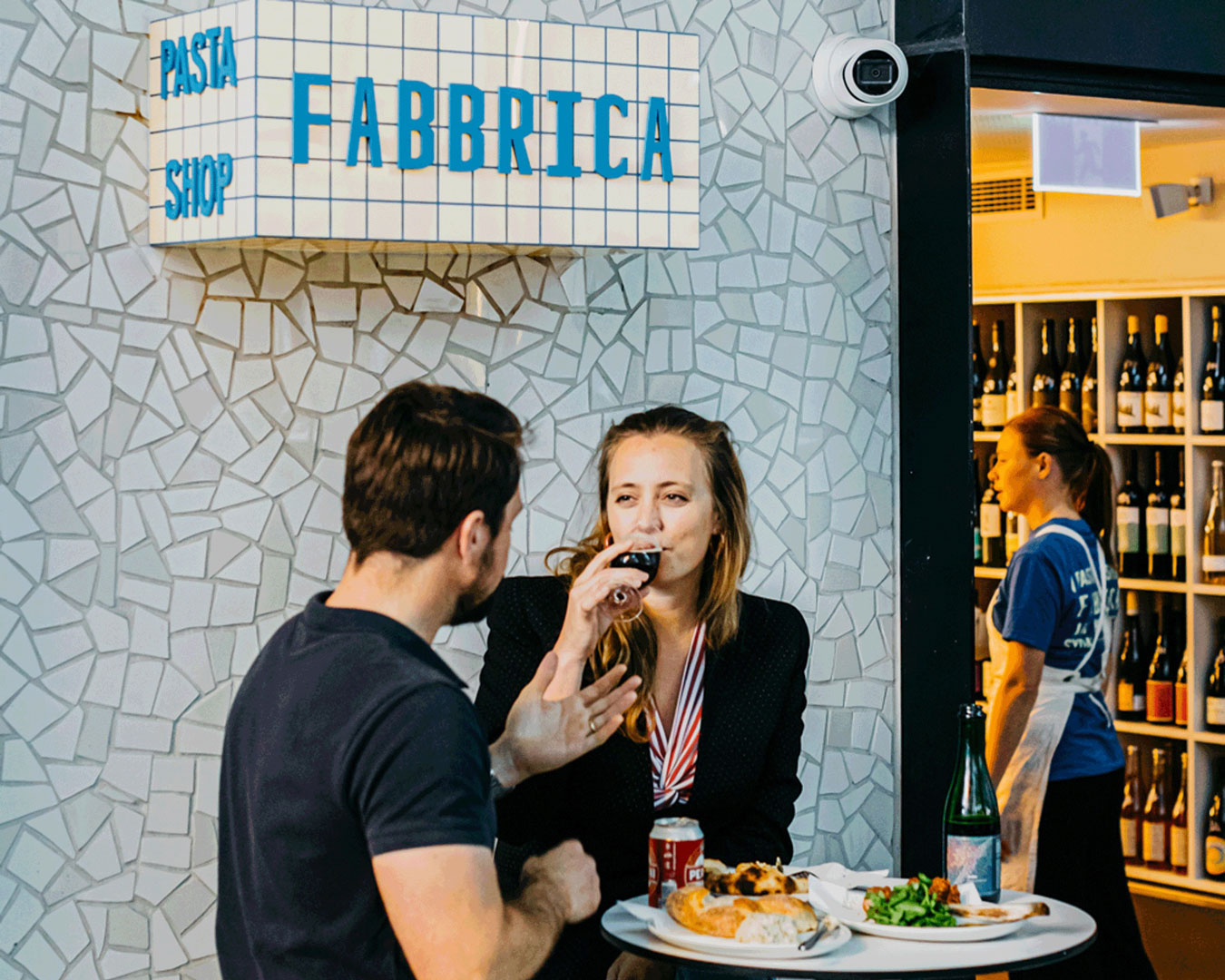 Fabbrica is genius. Born out of lockdowns, the hybrid retail-restaurant pasta haven comes by way of the Love Tilly Group (Ragazzi, Dear Sainte Eloise, Love, Tilly Devine) and is here for your pasta cravings—be it in-venue or cosy on the couch at home. You can drop in for a deli sambo at lunchtime, tuck into bowls of top-notch pasta, and go home with oodles of noodles for your next CBF to cook dinner at home. As for its "Aperitivo Hour", you can score $10 negronis and snacks between 3pm and 5pm on weekdays. So, it's the perfect excuse to clock off a bit early and get a drink.
Frankie's Pizza By The Slice
CBD
Frankie's Pizza is one of Sydney's hands-down best spots for a bit of rock n roll and a wild night out. Head down the stairs and settle in for tasty pizza by the slice, pinball machines, and local bands playing live and loud. Hang out a bit longer, and you might make it to Frankie's secret bar, an underground spot hidden behind the stage (where lots of late-night dancing happens). Sadly, this late-night institution is closing soon to make way for the new Sydney Metro line. But in true Frankie's fashion, it's going out on a high and slinging $1 pizza slices from 4pm to 6pm every single day till it closes. Pair that with a whiskey apple and you've got yourself a sweet, cheap dinner date.
Babylon
CBD
Babylon is a sprawling 800-seat Levantine-inspired rooftop bar and restaurant inspired by the once-thriving ancient city. The huge 1200sqm space features a live hanging garden terrace and outdoor bar, lots of greenery and multiple private and semi-private dining rooms. The venue's bars occupying two-thirds of the entire floor space so, naturally, drinks are the main event—and you can score them for a steal on weeknights from 4–6pm, with tap beers, tap wines, and bubbles all priced at $8.50.
Forrester's
Surry Hills
In case you missed it, Forrester's in Surry Hills had a big ol' makeover a few years ago and it's quickly become one of our favourite spots for a cocktail and a great feed. Despite its facelift, the new owners—Applejack—still want the local favourite to be a spot for a cheap drink after work, which is why they're doing a bunch of happy hour beers and wines starting from $5 from 4–6pm every Monday to Friday. We also feel we should tell you that they've brought back the $15 Monday steaks.
Tio's Cerveceria
Surry Hills
It's no secret that Sydney loves a margarita—but your lime and tequila habit can get a little costly when a cocktail sets you back $20. Don't stress though, because one of our favourite spots to sip a marg (or three) has a happy hour guaranteed to keep you smiling. Drop into Tio's any day of the week and you can score a $10 frozen marg, with flavours ranging from passionfruit to pomegrante—you just have to get in before they sell out. Otherwise, you can score a $5 Grifter beer every Sunday. Plus, you get free chilli popcorn. Not kidding.
Maybe Sammy
The Rocks
Three-time winner of Australasia's Best Bar in the World's 50 Best Bars awards (2019, 2020, and 2021), Maybe Sammy is absolutely pouring some of Sydney's best cocktails—but you can sample them on the cheap during their slick happy hour. From 4.30–5.30pm every Wednesday to Saturday, drop in for Maybe Sammy's mini martini hour, where you can sip your way through a list of mini cocktails for $7. You can also score $2 oysters on Saturdays. Not bad for one of the best watering holes in the world.
Dove & Olive
Surry Hills
"The best happy hour in Surry Hills" is a pretty big claim, but the Dove & Olive's deals are pretty solid. Every weekday from 4–7pm, you can head into the Devonshire Street boozer for $6 beers, ciders, wines, and spirits. Bargain.
The Morrison Bar & Oyster Room
CBD
Oysters for pocket change? Yes please. Every Wednesday from 6–7pm, The Morrison Bar & Oyster Room offers up oysters for $1.50 a pop. Plus, it has a daily happy hour, running from 5-7pm, where you can nab house wine, beer and spirits for $7.
Tilly May's
Surry Hills
How good is a happy hour that doesn't obey the rules? Who says happy hours must start before the sun is down? Our friends at Tilly May's, the delightful bar above Trinity Bar, believe the best time to enjoy a discounted drink is after dinner. Head upstairs after 9pm every Wednesday to Saturday, and you'll not only find a retractable ceiling giving a rooftop bar vibe but $14 cocktails and $6 schooners of selected beers. We'd also be remiss in not telling you to head in for a Sunday sesh to nurse your hangover with a $10 bloody mary.
INNER WEST
Vic On The Park
Marrickville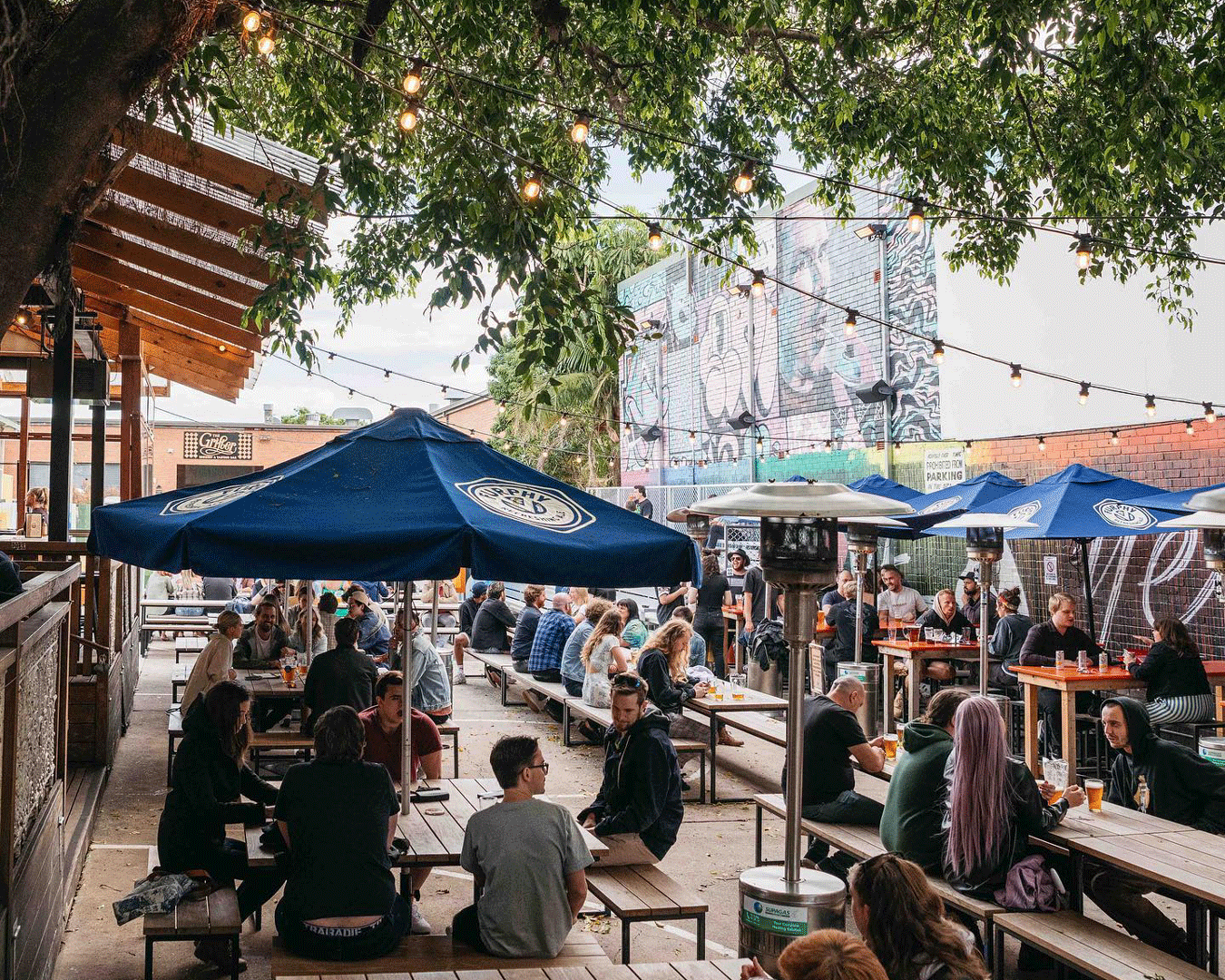 The Vic has always been and will always be an absolute local's favourite. Luckily, since being purchased by Merivale, it's kept a lot of the same charm and delicious food. One thing we're glad still exists is their happy hour. Between 5 and 7pm, Monday to Friday, they're slinging stupidly cheap $6 pints of house beers, plus wines and spirits. And if you're in for a boozy lunch, you can also grab $15 jugs between 12–3pm on weekdays.
Corridor
Newtown
This quaint King Street bar has long been known by Newtown locals as one of the best happy hour spots in the Inner West—with good reason. You can get two-for-one cocktails for a reasonable $19 from 3–5pm. Or, pop in between 5 and 7pm on a Friday and you can cop $7 pints of craft beers. Yep, not schooners, pints! And because Corridor is a Newtown institution, that usually means a full line-up of cheap Young Henry's pints. Fancy a cocktail to kick-start your weekend? You can get those for $14, too.
Titus Jones
Marrickville
If you're looking for a good cocktail and a friendly hang, Marrickville is the place to go. But if you want a bloody good deal, then head to Titus Jones for its Taco Tuesdays, when the small bar slings $15 margaritas and $3 tacos—a winning combo.
Botany View Hotel
Newtown
If you don't already know about the legit collection of hospo venues at the south end of King Street, we recommend you get over there as soon as possible. And it so happens that if you stumble into the Botany View Hotel on any day between 7 and 9pm, you'll be treated to $5 house beer and wine, and $5 house vodka, gin, rum, and bourbon. Bonus points for this happy hour being every day of the week, and more bonus points for that prime time offering.
The Marlborough Hotel
Newtown
Here's one just for the hospo legends out there who work during the usual late arvo and early evening happy hour times. Newtown's Marly bar is offering "hospo hour" to thank all those coming off a tough shift, covered in beer and sweat and hoping not to break the bank. From Sunday to Tuesday between from 10pm, show your RSA card to staff and score yourself a $6.50 schooner, $7.50 house red or white wine, and $10 frozen marg.
SOUTH
The Prince
Kirrawee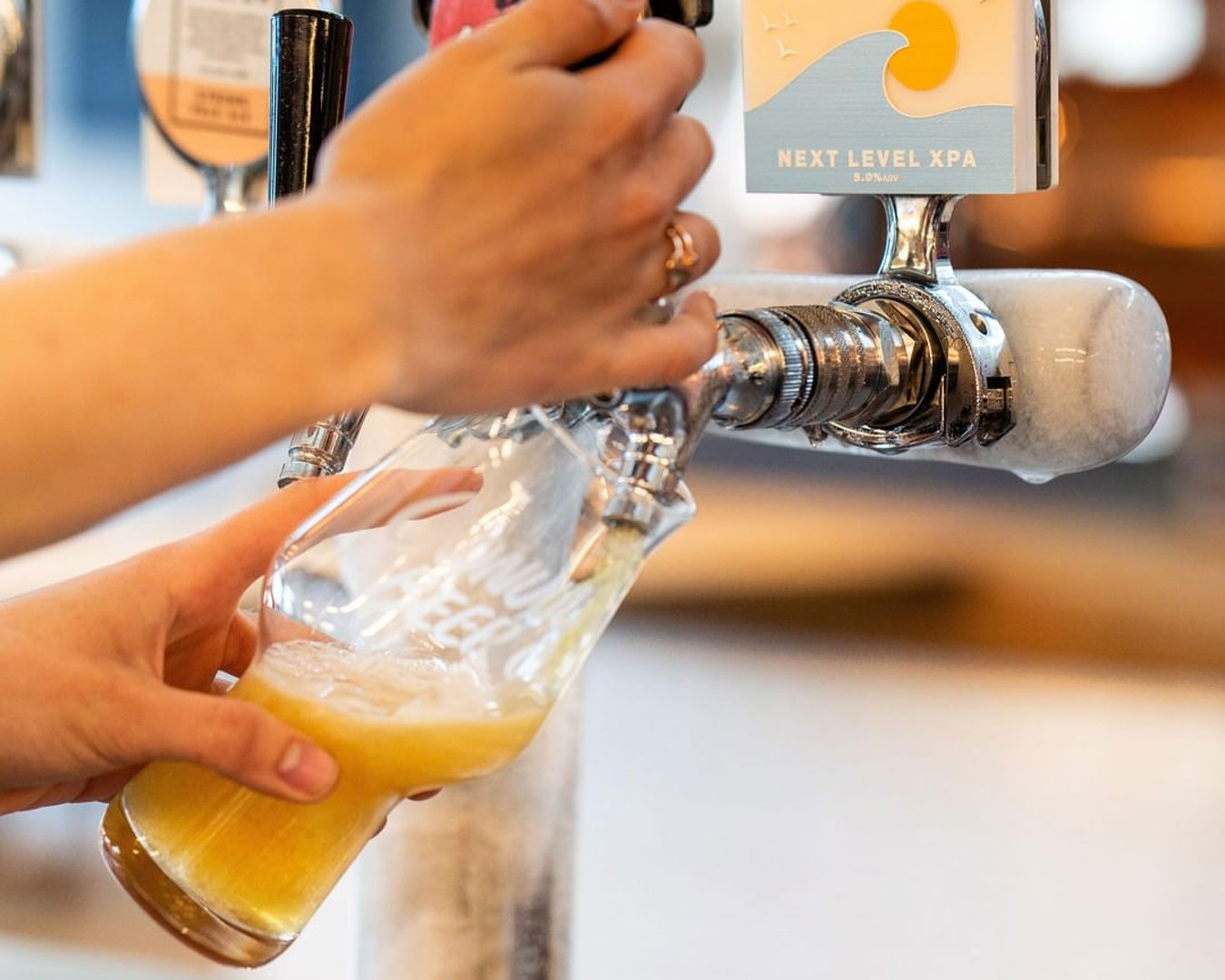 If you live in South Sydney, then you already know that The Prince is one of the area's best venues. Tucked away on the side of the Princes Highway, the beautiful and gigantic pub is home to 25 different beers on tap, with plenty of craft brews, a huge list of wines and cocktails, a crazy big and eclectic bistro menu, and one of the best outdoor areas in all of Sydney. But if you need a few more reasons to visit, they also do a bunch of great happy hours. Go to the sports bar every day between 4pm and 6pm for $5.50 schooners or to the main bar every day between 3 and 5pm for "Crafternoons" and $6 schooners or $7.50 pints of craft beer. They also offer $10 cocktails every day between 6-8pm every day, plus free pool on Mondays. Surely, enough said.
The Botanical & Huxley's
Caringbah
If you're passing through Caringbah, one of the best eating and drinking spots has to be Highfield and its mini precinct of venues. At Huxley's, you'll find a mix of live sports, delicious craft beers and American BBQ, where you can also enjoy $10 cocktails between 6pm and 8pm every single day. As for The Botanical, that's also where you'll find $10 standard cocktails from 7–9pm every Thursday to Saturday and from 3–6pm on Sundays. Since you're there, make sure you pop your head into Ugly Pizza for some seriously good slices.
EAST
Coogee Pavilion
Coogee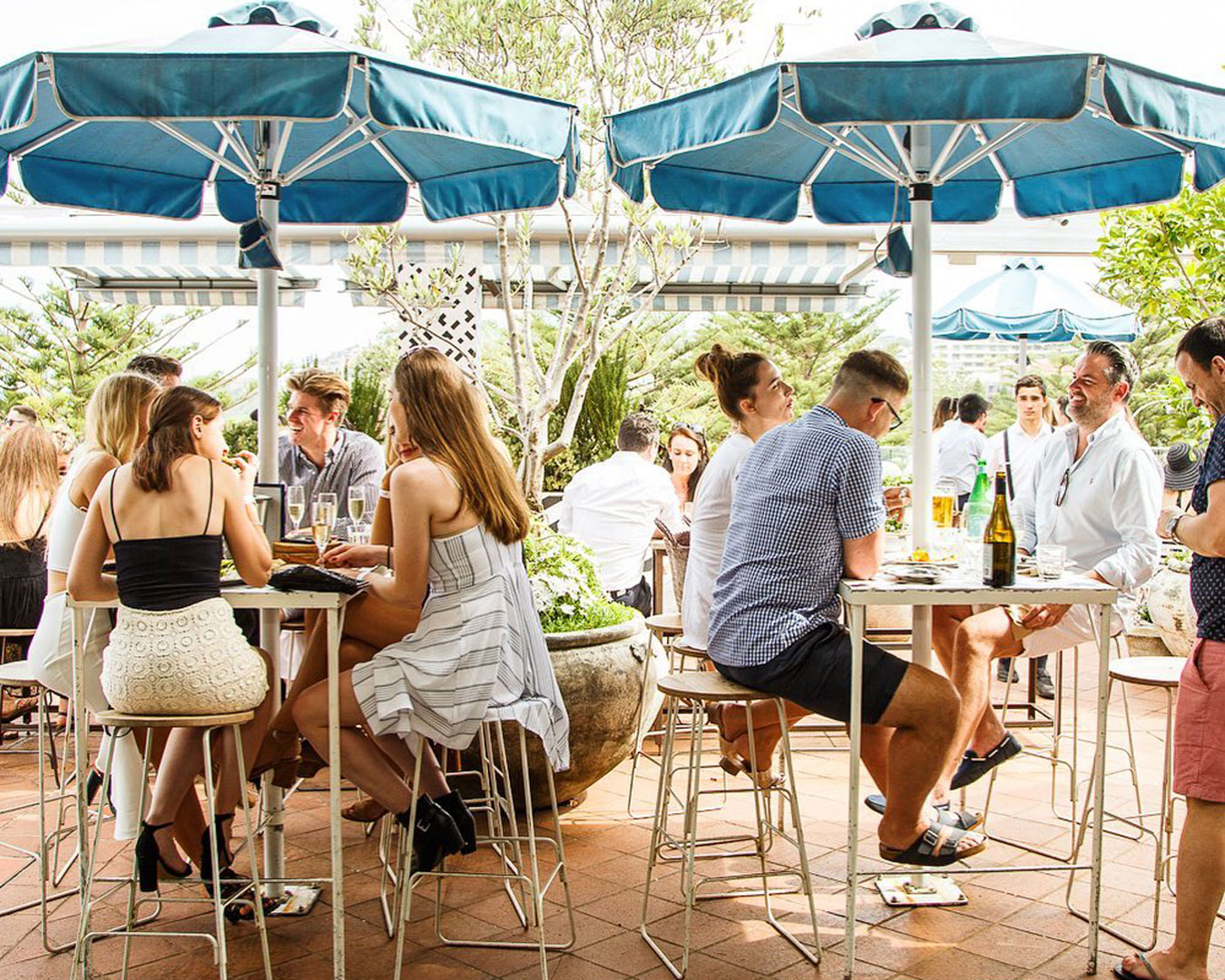 Head on down to the behemoth that is Coogee Pav on a weekday and snag yourself a sweet deal. The ground-floor bar serves up $6 pints, house spirits, and vinos from 6–8pm every Monday to Friday. If it's rooftop vibes you're after, you'll have to fork out an extra buck—but in summer, those ocean views are worth it.
Tequila Mockingbird
Paddington
A Sunday session is a great way to keep the weekend vibes going—and with $12 margaritas at this swanky Paddington restaurant, it's a no-brainer. Because who said happy hour had to be on weekdays? Tequila Mockingbird shakes up some pretty tasty tequila tipples, namely their classic marg and spicy "Tequila Mockingbird" one. Available from 12–3pm every Sunday, these drinks usually cost $21 so it's quite the steal.
Speakeasy Bar
Bondi
Bondi's low-key Speakeasy Bar doesn't muck around with a big menu, only offering carefully selected dishes that we guarantee will blow you away. While you might typically head in for the casual street-dining vibe or the impressive wine list, pop in between 5pm and 6pm any day of the week and you'll also be treated to $7 wines and beers and $14 cocktails. You can also try their signature meatball dish with a glass of red for $25 every Wednesday.
The Paddington
Paddington
This upscale Oxford Street pub is one of the city's best spots to share a slow-roasted whole chicken with a bunch of mates. And, if you're saving your pennies, you'll be pleased to know The Paddington is also making sure to keep your attention with a killer happy hour. From 6–8pm every day it's open, you can pop in for $7 house spirits, pints of draught beer, or house wine.
Hotel Bondi
Bondi
Right across the street from one of the world's most iconic beaches, comes a pretty iconic happy hour. Dust the sand off your feet and head into Hotel Bondi for a bunch of discounted drinks that'll go down a treat after a long day in the sun. On Tuesdays from 6–10pm, they're pouring $10 margaritas and three tacos for a tenner. On Wednesdays from 6–9pm, you can score $5 and $6 schooners, a bunch of $5 and $6 wines, and $12 cocktails, including Aperol spritz and espresso martinis. Then on Thursdays and Sundays, there are $10 jugs and espresso martinis, plus $1 pizzas, between 5pm and 10pm. And of course, they've got a sweet deal come the weekend, too, offering $5 beers, wines and spirits and $12 cocktails on Fridays and Saturdays from 9–11pm.
NORTH
SoCal
Neutral Bay
If you've already taken the stairs up to SoCal, then you know the Neutral Bay joint has an extremely inviting and relaxing Cali beach vibe. The only thing that could possibly make that better is chilling out after work with a $12 frozen cocktail slushie, or $5 house white or rosé, French sparkling, or lager. That wasn't meant to be hypothetical, that's precisely what you'll get Monday to Friday between 5pm and 6.30pm.
The Newport
Newport
If you live on the Beaches, no doubt you've spent a fair bit of time at The Newport. And while cocktails out in the massive garden on a sunny afternoon are dreamy, it's the Arms Bar that you'll want to pull up a stool at for a sweet deal. Every Monday–Friday between 4pm and 6pm, it's slinging $6 pints, house spirits and wines.
Corretto
Dee Why
Let's be honest, if you're up north and you're looking for a place to chill with a cheap drink in the sun, you might as well choose something with some outdoor dining and a beach view. Well, tick and tick for Corretto—a sunny spot across the road from Dee Why beach with stacks of vibes. Pop in after a swim during the week for cheap cocktails and pints.
WEST
Alex & Co
Parramatta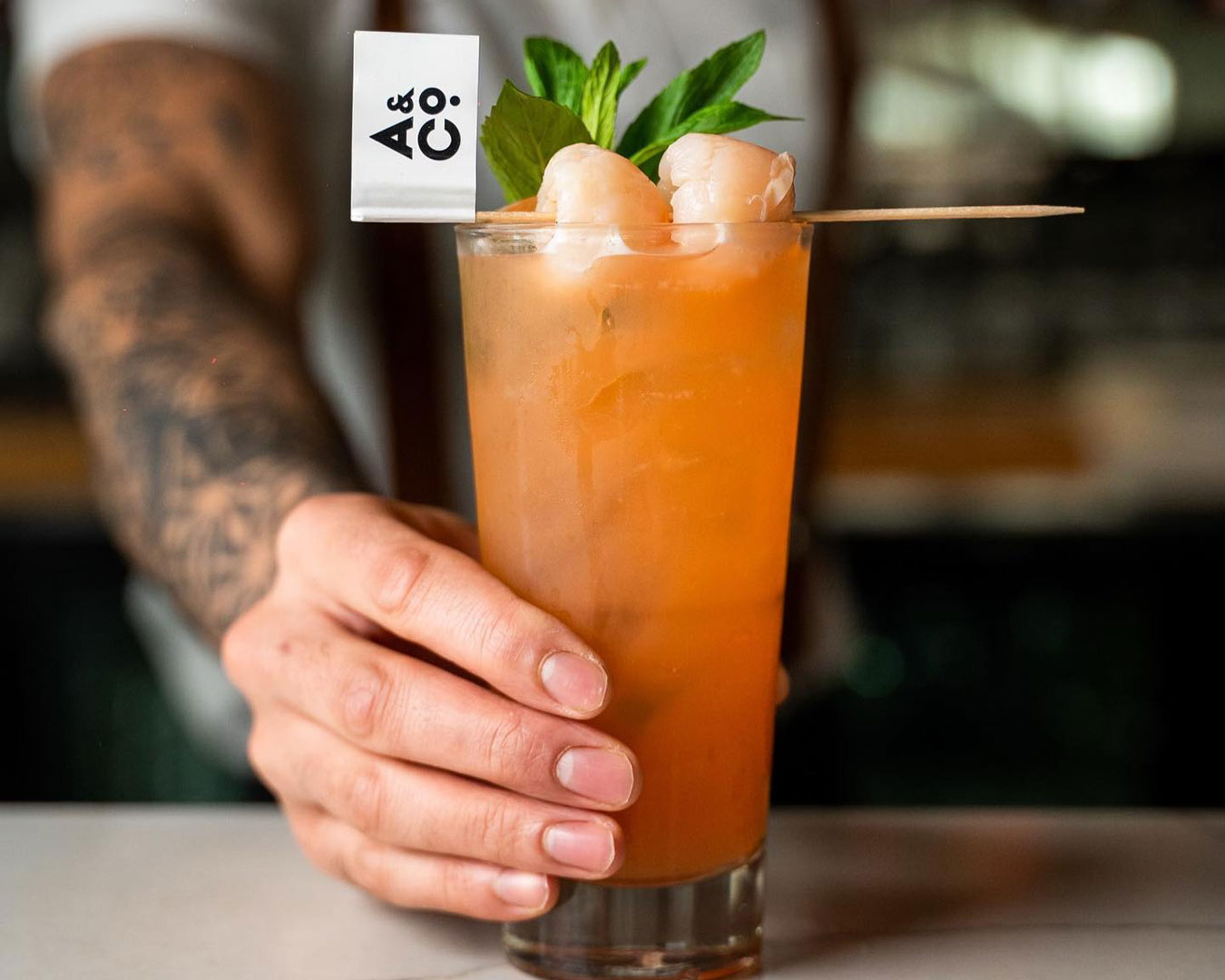 Nestled alongside the Parramatta River, this open-plan bar and restaurant has kind of become the spot in the Western CBD. Aside from a slate of delicious eats to choose from, it's also offering one of the best happy hours around town for that much-needed early knock-off drink. Pop in Monday to Friday between 4pm and 6pm or all day Sunday for $5 wines and schooners, $7 house spirits, and $12 cocktails. And because you shouldn't down a cocktail jug on an empty stomach, they're throwing in some $10 pizzas as well.
Woolpack Hotel
Parramatta
Woolpack Hotel delivers your classic pub happy hour, with $5 schooeys, $5.50 house vinos, and $6 spirits. It also dishes up $16 pub grub, including rump steaks, schnitties, and fish 'n' chips. You beauty.
VARIOUS LOCATIONS
Butter
Surry Hills, Chatswood, Parramatta and The Rocks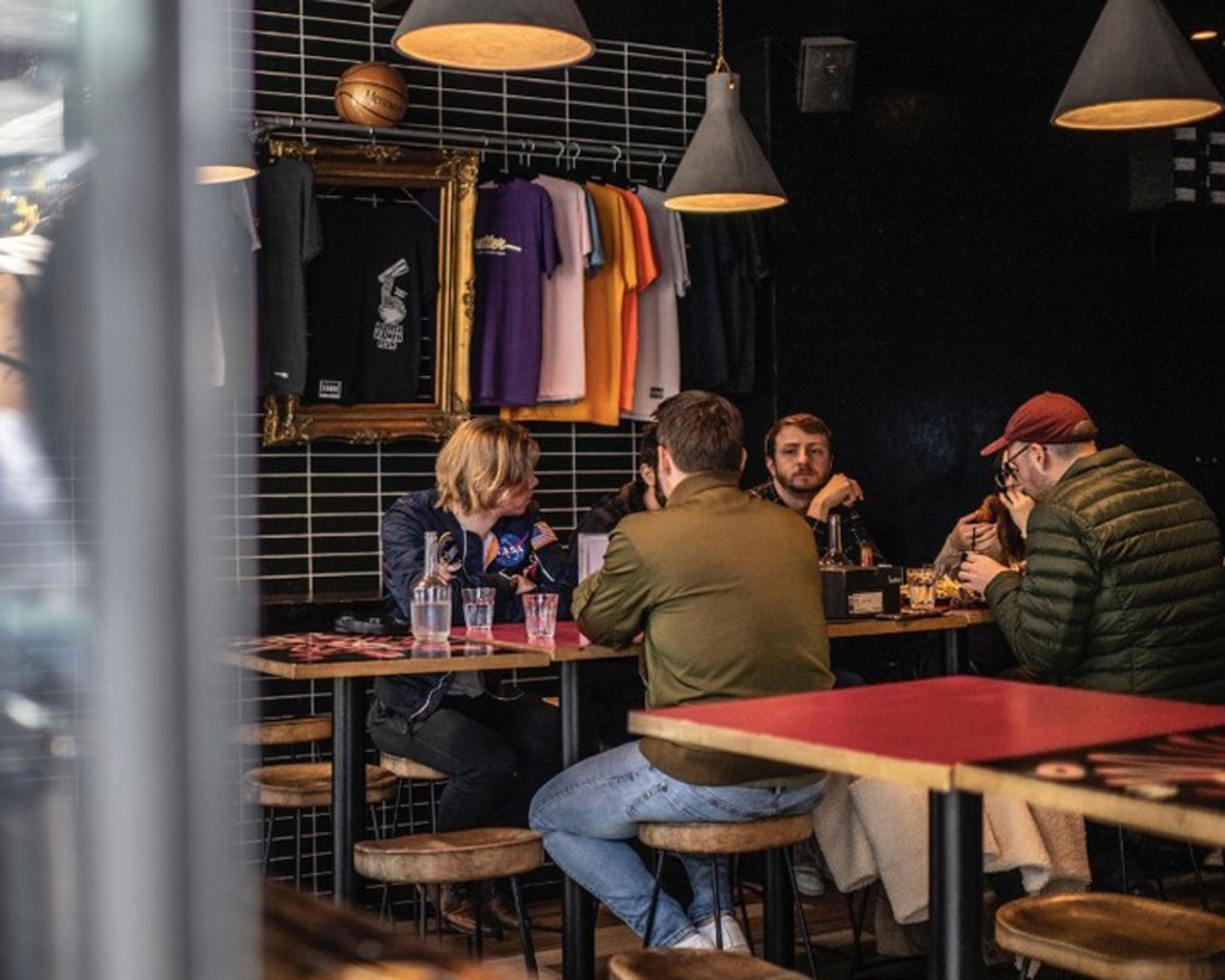 There's a good chance you already know Butter is slinging some of the best fried chicken in Sydney. But you might not know there's a delicious reason to get in there between 3.30pm and 6.30pm, Monday to Friday. Pop in during "Butter Hour" and cop some of their crispy and golden wings for just $3. And if you choose the hot AF spice level, there are $6 beers and $10 boozy slushies to help you cool down.
Fratelli Fresh
Darling Harbour, CBD, The Rocks, Moore Park, Miranda and Manly
If anyone in Sydney knows how to put on a proper happy hour, seemingly throwing caution to the wind, it's our favourite Italian friends at Fratelli Fresh. Try and contain your excitement as we run through one of the happiest hours around. Head into one of their venues around Sydney between 3pm and 6pm for $7.50 pints of craft beer and a huge variety of wines for $6. Don't ask us how, but they're also offering $8 Aperol Spritz, espresso martinis and negronis. Finally, to really put you in an Italian coma, you can order $6 antipasti dishes including calamari, bruschetta, zucchini flowers, and arancini. Check out the list of venues here.
Now check out the best cheap date ideas in Sydney.
Image credit: Tio's, Nikki To, Vic On The Park, The Prince, Coogee Pavilion, Daniel San, Alex & Co, Butter