At a glance, it'd be fair to say that Sydney isn't the type of city that's by and large kind to your bank balance. And while we're all for supporting our restaurants, bars, live music venues, galleries, and small businesses, sometimes you just need to rein things in for a day or two. That's when this list comes in handy. Because yes, you can still live your best life without regularly dipping into your savings account.
Check out 12 of the best cheap things to do in Sydney.
Dig Into All-You-Can-Eat Sushi For $35
Sometimes, all you need to do is knock back as much sushi as humanly possible and then sit and revel in your food-induced coma. That's where Okami comes in. This Japanese joint has an all-you-can-eat option that'll only set you back a cruisy $34.80 per person. You'll be able to chow down plates full of edamame, prawn gyoza, veggie spring rolls, chicken skewers, miso steak, soba noodles, curry chicken, and even green tea and black sesame ice-cream. You'll get two-hours to sample as much as you physically can—so make the most of it.
Get Shucked At Sydney's Best Oyster Happy Hours
Sydney is a heavy-hitter when it comes to super-fresh seafood and on the shucking front, well, we low-key serve up some of the best damn oysters around. This slippery seaside delicacy can set you back a pretty penny (especially if you're hoping to knock back more than one or two), but happily—plenty of Sydney's greatest oyster haunts drop prices for an hour or two once a week so you can indulge your oyster obsession on the cheap.
The Morrison Bar and Oyster Room does an oyster hour which includes fresh, top-quality oysters for just $1.50. Hosted every Wednesday evening, if you book a dinner seating for 6pm you'll skip the queue too. For more oyster Happy Hours head here.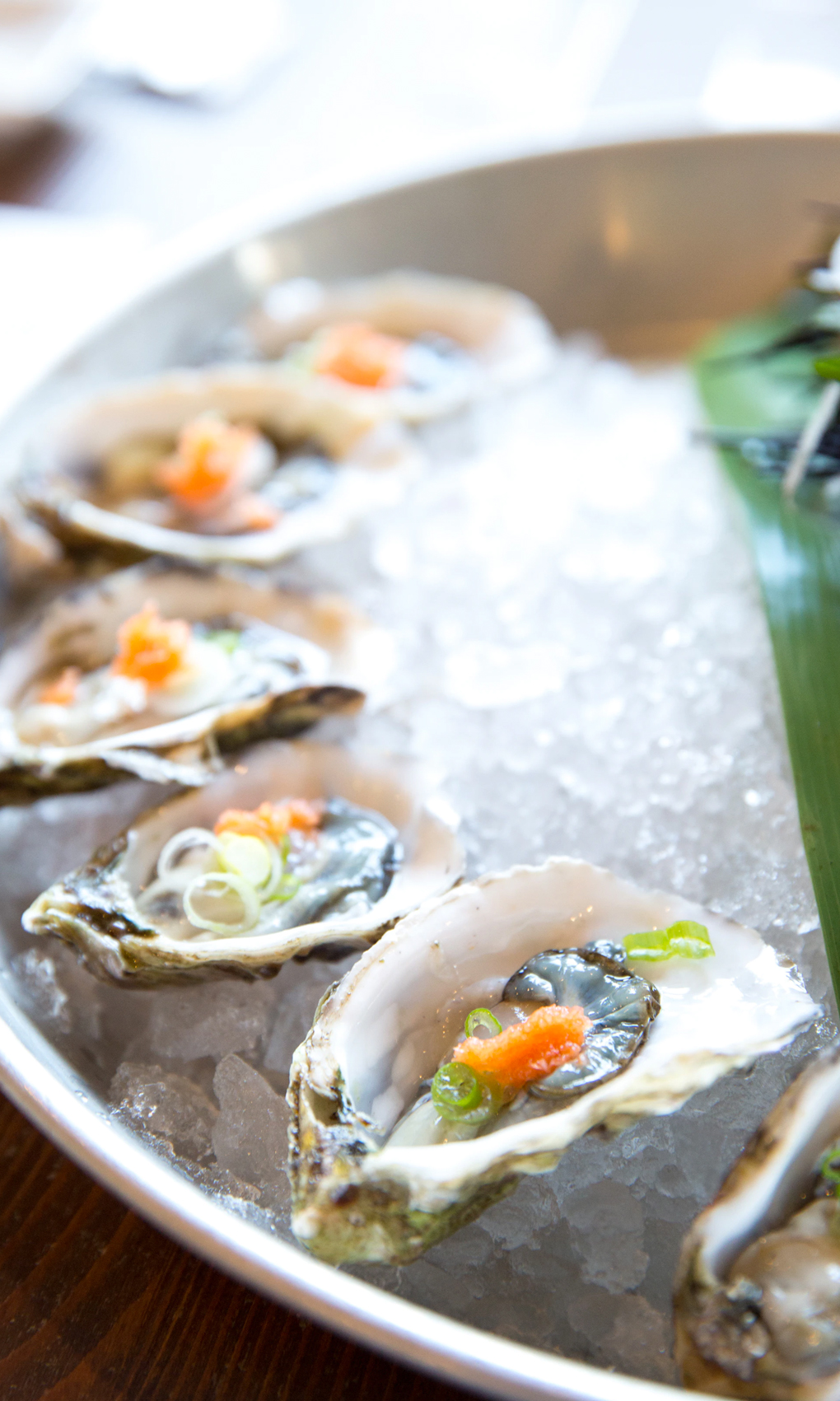 Chase Down Sydney's Most Delicious Food Trucks
The beauty of Sydney's food truck scene means you won't have to throw too much of your hard-earned cash away for a solid feed. It's hard to cut this list down even more but Scramble & Ben in Rushcutter's Bay is a no-brainer. This cute little caravan churns out fluffy, buttery, cheesy scrambled eggs topped with parmesan served with delicious organic sourdough bread from Brickfields or, for $2 extra, you can get your scramble on a croissant. They also dish up delicious gourmet four-cheese toasties which make the perfect comfort food or hangover cure.
Wholly Schnitt is another must-find food truck that you'll find rolling around Chifley, Waterloo and Randwick. Built into an old 1994 Isuzu van turned rolling schnitzel shrine, the menu includes staples like plain schnitzel made to order, or, if you're the go big or go home type, you can get about half a kilos-worth of schnitty on a bed of fries and, of course, the OG schnitzel, chips, and gravy.
Stretch Your Legs Out With The Prettiest Walks Around Town
Whether you're looking for a dog-friendly foreshore walk, an inner-city stroll, Sydney's most iconic coastal track, or an 18.5-metre high loop to get your sky-high steps in, this list has you covered. If you want something really jaw-dropping though—Parramatta River Walk is your go-to. You'll spy an extra special 100-year-old shipwreck in Homebush Bay. Specifically, a ship that used to carry coal between Newcastle and Sydney called the SS Ayrfield. These days, however, it's called the "Floating Forest" due to the puffs of broccoli-like foliage that grow on top of the rusty wreckage.
Bring On The Food Coma With These 30-Cent Dumplings
If a dumpling happy hour featuring 30c dumplings every single night of the week sounds pretty good to you, you'll want to get to know Mr. Chen Beef Noodle. Here, chef Gary Yuen heads up the kitchen, armed with a casual 40 years experience in traditional Chinese cooking and yes, he's a dumpling king as well. Dumplings are made to order so brace yourself for generously stuffed pork morsels either boiled, pan-fried or steamed and fluffy BBQ pork buns to start your feast. Big bonus? BYO is free.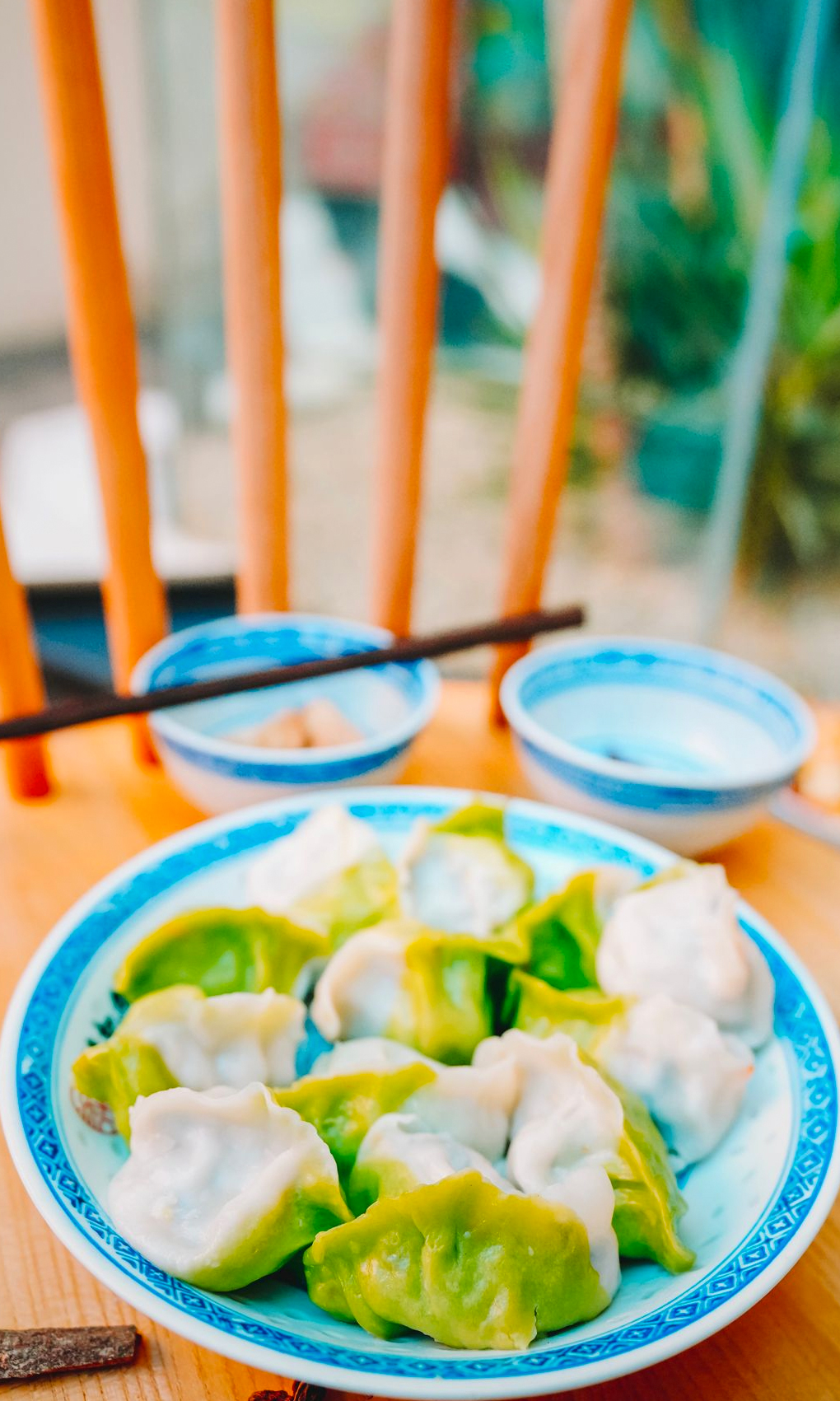 Fill Up With This List Of Cheap Feasts Under $10
Hungry? We've pulled together a whole list of cheap feasts so you can truly live your best feasting life, but to give you a spoiler (not sorry)—Darlinghurst and Alexandria institution South Dowling Sandwiches knows how to plate up mega sandwiches for as little as the spare change in your pocket. This family-run local favourite is exactly what you're in need of when a cheap office lunch is on the cards. South Dowling Sandwiches boasts absolutely enormous sandwiches, most of which cost around $9 (shout out to the chilli chicken stack with red pesto and rocket) and are created with fresh ingredients and service so fast you won't have time to blink.
Seize The Day With These Great Sunrise Walks
There's nothing like a super stunning sunup walk to kickstart your day the right way. If you're keen to power your morning with a moment to take in the sunrise or energise it with an easy stroll to get your mind into a positive headspace, then this collection of walks is made for you. And the best part is, they're the perfect size to squeeze in before you set off on that nine to five hustle.
One of the absolute best sunrise walks has to be the Cronulla Beach Walk. On this 6km beachfront pathway, you'll pass rock pools and parks, and you can choose to join the walk pretty much anywhere along the esplanade. A plus here is that there's a heap of free parking near Wanda Beach.
Stop And Smell The Roses At Sydney's Most Beautiful Flower Walks
Sydney, we know you're a fiend for the flowers so you probably saw this one coming. Expect everything from wild treks to romantic wanders, because we have spared no hay fever-inducing gem (and we promise the sneezing will be worth it). The Chinese Garden of Friendship in Darling Harbour does not disappoint. If weeping willows, waterfalls, bamboo plants, and a teahouse serving Chinese tea and dim sum sound like your idea of an absolute oasis, then you'll probably want to spend an entire day here. This secretive and lush sanctuary has hidden pathways and beautiful traditional Chinese pavilions, so bring a book and your camera and settle in for the entire day. Check out our full list of flower walks here.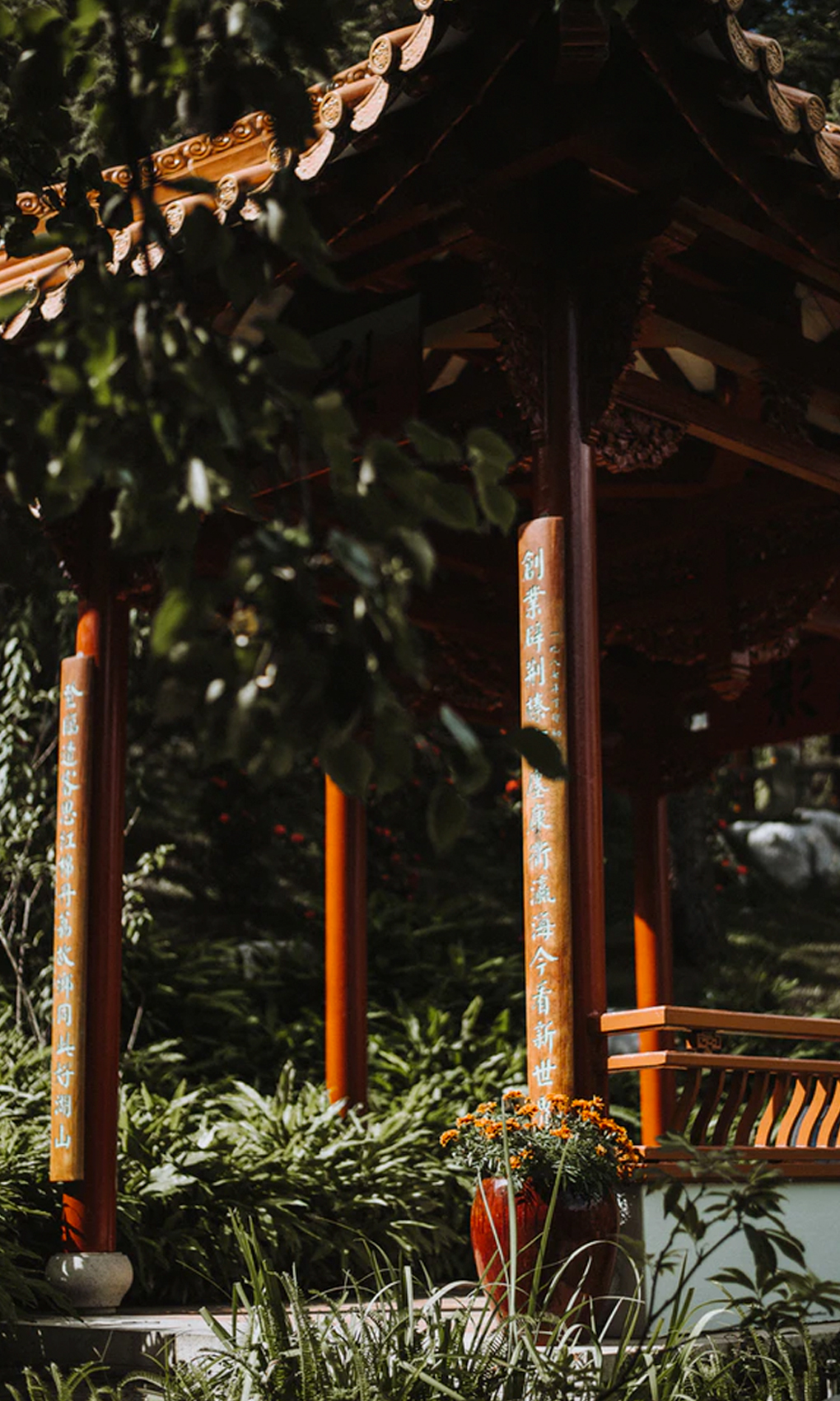 Score Some Sweet Pre-Loved Threads At Sydney's Best Thrift Stores
Sydney, it's all fine to make like the fast and furious with pretty much everything you do, but it's time you skipped the fast-fashion craze and jumped on the pre-loved garment bandwagon—it's better for the environment, and retro styles never really go out of style.
Yep, there's nothing quite like the feel of an original oversized 90s-era Hilfiger tee, a staple designer bag from the 70s, or a pair of Cobain sunglasses reminiscent of vintage summers. No matter where you are in Sydney, you're probably close to a U-Turn outpost so make the most of this and lap up bright jumpsuits, cowboy boots, a tonne of vibrant pullovers and—maybe the odd Gameboy. Because the 90s will never, ever die. For more places, check out this full list.
Make A Trip To One Of Sydney's Best Speciality Bakeries
Looking for Sydney's best savoury burek? What about the sweetest, honey-soaked loukoumádes? A spot for Portuguese tarts, that also does riffs on the original like salted caramel or choc hazelnut? Or out-of-this-world loaded croissants and extreme cinnamon scrolls? The best thing about bakeries is that a visit will only set you back a few dollars, and the return on your foodie investment will be, quite frankly, very delicious.
Our favourite trip has to be to Oregano Bakery in Sydney's south. We don't want to be that one that says "everything is good here" but honestly—everything is actually good here. This Hurstville bakery churns out great pizzas and wraps, but the real stars of the show have long been the scrolls. Oregano Bakery glazes up classic cinnamon scrolls doused in butter sugar and vanilla, fairy bread scrolls, and seriously good tahini and pistachio scrolls. For more bakeries, check here.
Pedal On With The Most Beautiful Bike Rides In Sydney
Maybe you're keen to cruise around with a picnic in your backpack or you want to pump those quads with a spot of cardio. Here, we've found all the best bike rides to conquer no matter what level you're at. It might be challenging in length, but the Sydney to Pittwater 61km route will take you over some of Sydney's most iconic and showstopping roads. Strap in for the Harbour Bridge Cycleway, Booralie Road, the picturesque Wakehurst Parkway, Pacific Highway, and Condamine Street. Take in the gorgeous Narrabeen Lake before you hop off for a quick spot of (takeaway) brunch in Mona Vale.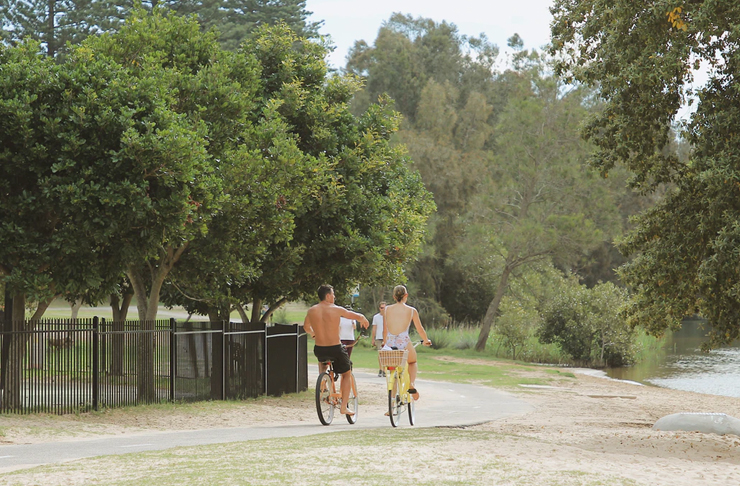 Soak Up Some Nature At These Walks Just 1 Hour From Sydney
Not only is Sydney decorated in beautiful coastal pools, harbours, and beaches, this city is also surrounded by some seriously beautiful bushwalks. For when time isn't on your side, we've rounded up the most breathtaking trails within an hour's drive from Sydney so you can get cracking on all the adventures, waterfall views, lookouts, and bridges.
Our top pick, though? Piles Creek Loop at Brisbane Water National Park. This one feels like you're walking in a jungle in the middle of Costa Rica. This track is packed to the brim with things to see like lookouts, numerous waterfalls, a Eucalypt forest, rocky gorges, stepping stones, and even an old suspension bridge. Located in the northern section of Brisbane Waters National Park, the best way to access this gem is from the F3 Highway and through Girrakool picnic area (which has toilets).
For more things to do in Sydney, jump over here.
Image credit: Mr. Chen Noodle, Jason Leung, Mr. Chen Noodle, Annie Spratt, Yuke