To make sure that you're on top of all the tasty things happening around Sydney, we've wrapped up all of this week's top food news right here.
Messina Drops Gaytime Viennetta-Inspired Gelato Hot Tub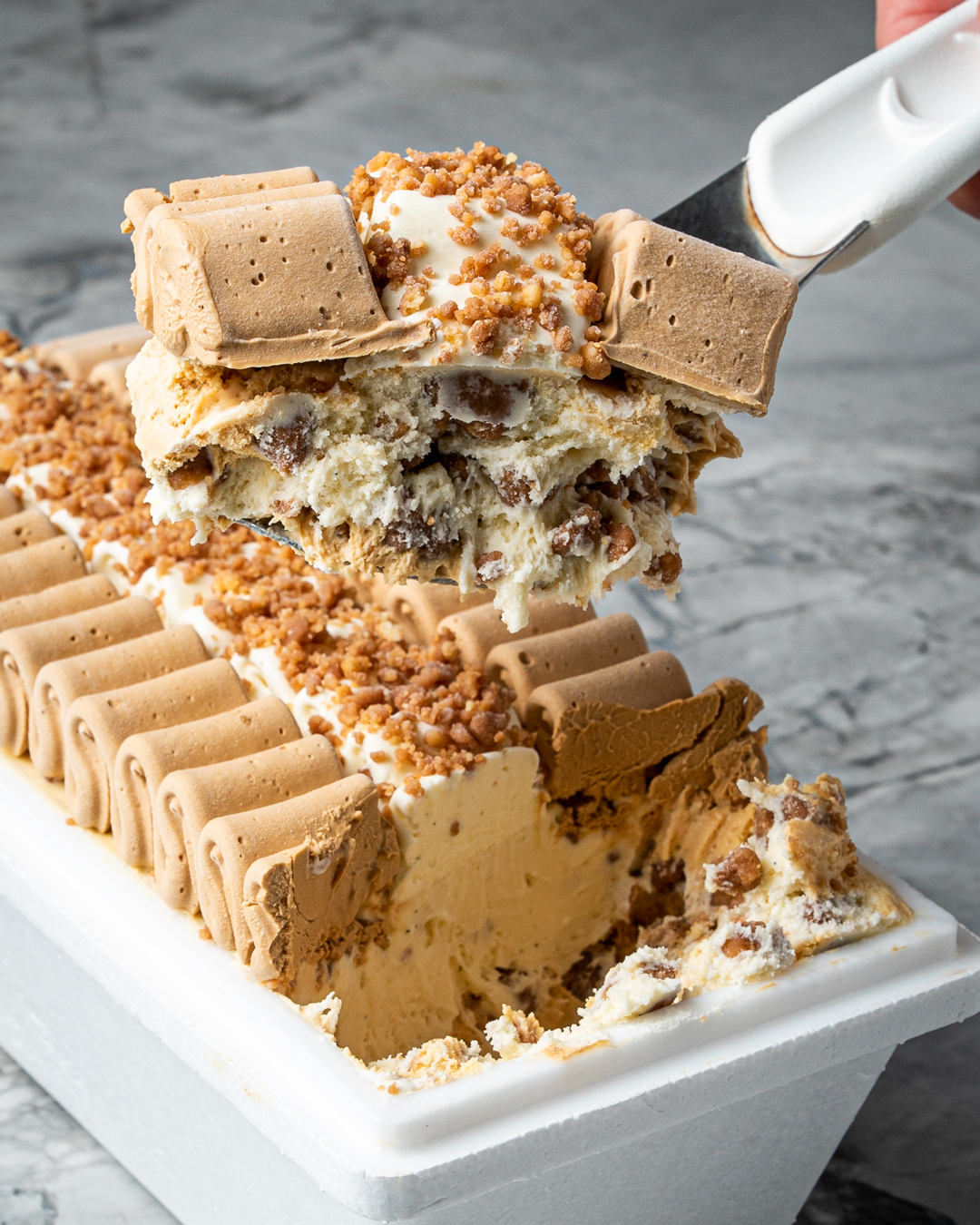 Far from your average out-of-the-box Viennetta, Messina's incredibly decadent Gaytime ice cream-inspired "Messinetta" was an absolute banger when it dropped last year and now it's back with a sugary vengeance. Stacked with Messina's signature caramel and milk gelato, mixed with chocolate biscuit crumbs it's then slathered with heavy ripples of vanilla and caramel chantilly cream. The 1L large tub of Gaytime delight is available for pre-order on Monday 30 May over here, don't mess about, these things sell out quick.
Josh Niland Is Taking Over The Grand National—And Saint Peter Is Moving
Josh and Julie Niland have announced they will be relocating Saint Peter. The duo will be shifting their famed fine diner around the corner into the recently refurbished Grand National Hotel at the corner of Underwood and Elizabeth Streets in Paddington. The Nilands have taken over operations of the whole pub too—and have grand plans that include a 14-room boutique hotel.
At The Grand National, Saint Peter will occupy an opulent 45-seat dining room, complete with an open kitchen, wood-fired grill, and display cabinets filled with fish charcuterie. There'll also be a separate bar and bar menu for pre and post-dinner drinks and more casual dining for lunch and dinner. Finally, the Niland's will level up the Saint Peter experience with both a 15-person private dining room and a 14-room boutique hotel. It's all due to open to the public later this year (summer 2022/2023), and Saint Peter on Oxford Street will continue to operate until early 2023.
Feather And Bone Opens A New Butcher In Waverley
Inner West favourite Feather and Bone has announced they will be expanding to the east—opening a shiny new butcher and shop on Bronte Road in Waverley this month. If you're not familiar, Feather and Bone is one of Australia's most renowned ethical and sustainable butchers—with founders Laura Dalrymple and Grant Hilliard penning a bestseller called The Ethical Omnivore as well as supplying custom cuts to the likes of Fred's, Firedoor, 10 William St, The Centennial, and Lankan Filling Station.
Until now, Feather and Bone fans have had to visit the pint-sized storefront in a row of industrial warehouses in Marrickville. At the Waverley location, you'll find the same whole animal butchery style, friendly advice on various cuts, "Put Your Feet Up" ready-made meals, and takeaway food like sandwiches and sausage rolls. There'll also be events and talks in the space, so you're able to connect with Feather and Bone's network of ethical farmers.
Feather and Bone Waverley will open this Friday 27 May. More info, including store hours, can be found here.
The Team Behind Apollonia And Grana Has Another Venue In The Works
House Made Hospitality, the crew behind Circular Quay's raft of new venues like Apollonia, Grana, Lana, and Bar Mammoni, has just revealed plans for another new spot. Called This Way Canteen, it'll be parked up next to the Sydney Museum with seating for 100, including some choice spots outside too. Here, you'll be in for cafe fare: coffee, juices, sandwiches, salads, and smoothies—as well as an edit of pastries fron=m nearby Bar Mammoni. This Way Canteen is due to open this winter.
Fabbrica Head Chef Toby Stansfield Is Moving To The Old Fitz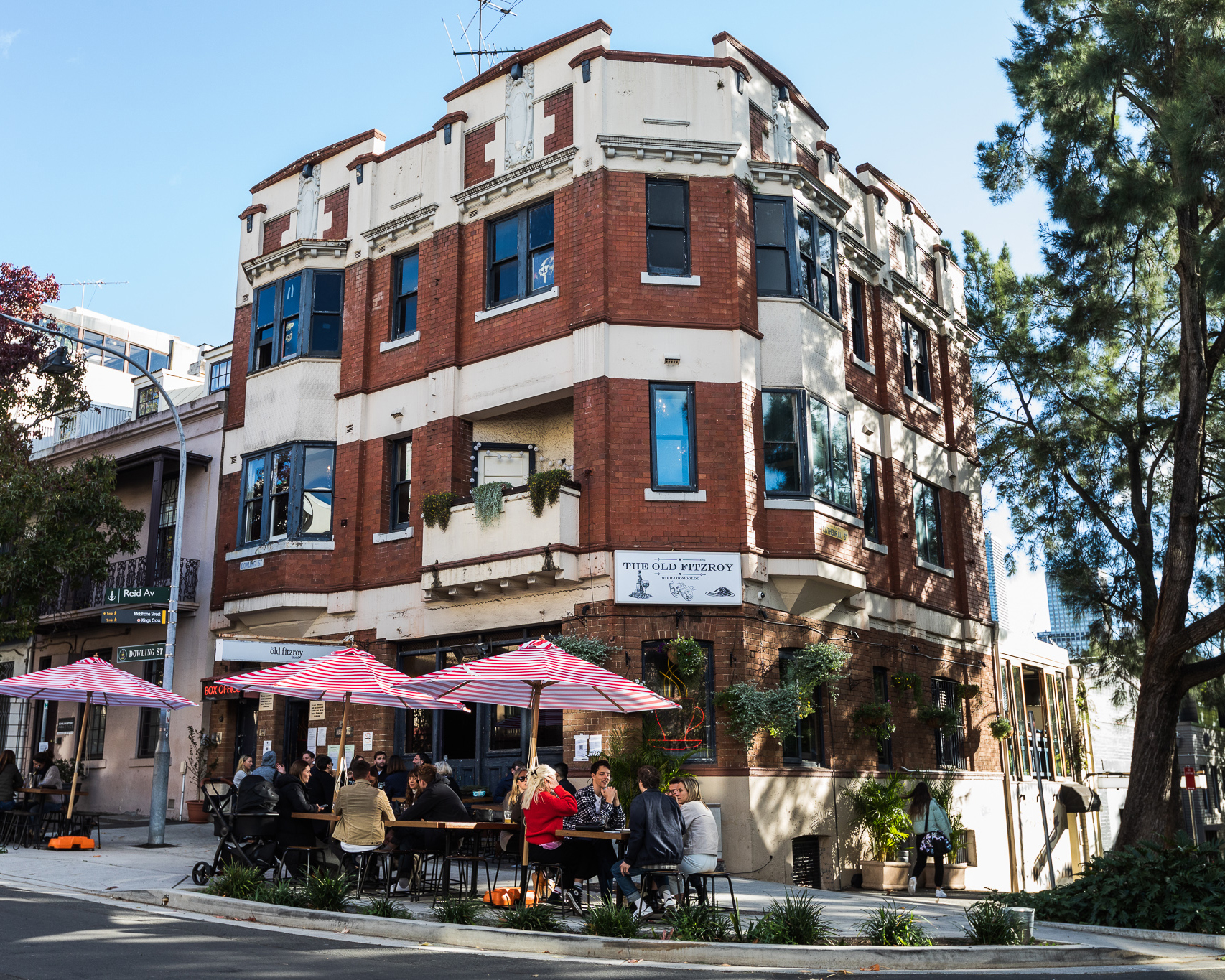 There's a lot to love about The Old Fitz. The iconic Woolloomooloo pub has retained its charm through the years (and through various owners, now the legends at Odd Culture Group). These days, its brasserie restaurant has become a bit like a chef-in-residence program for some of Sydney's best up-and-coming chef talent. Currently, winner of the 2020 Josephine Pignolet Young Chef Award Anna Ugarte-Carral is in residence and her Euro-style menus have earned a cult following. Before her, Nick Hill (now at Porcine) was in charge. Next up will be chef Toby Stansfield, head chef at Fabbrica, and ex-Monopole and Yellow.
"I have always created dishes with other people's vision incorporated in the process, so I am excited to create a menu that is truly mine, simplify my cooking style and make really approachable and fun food for everyone to enjoy," Stansfield said. Ugarte-Carral's farewell menu launched this Tuesday 17 May and will be available until mid-June.
Lana's New Bar Menu Features Fancy Yuzu Champagne Spiders And Lobster Spaghetti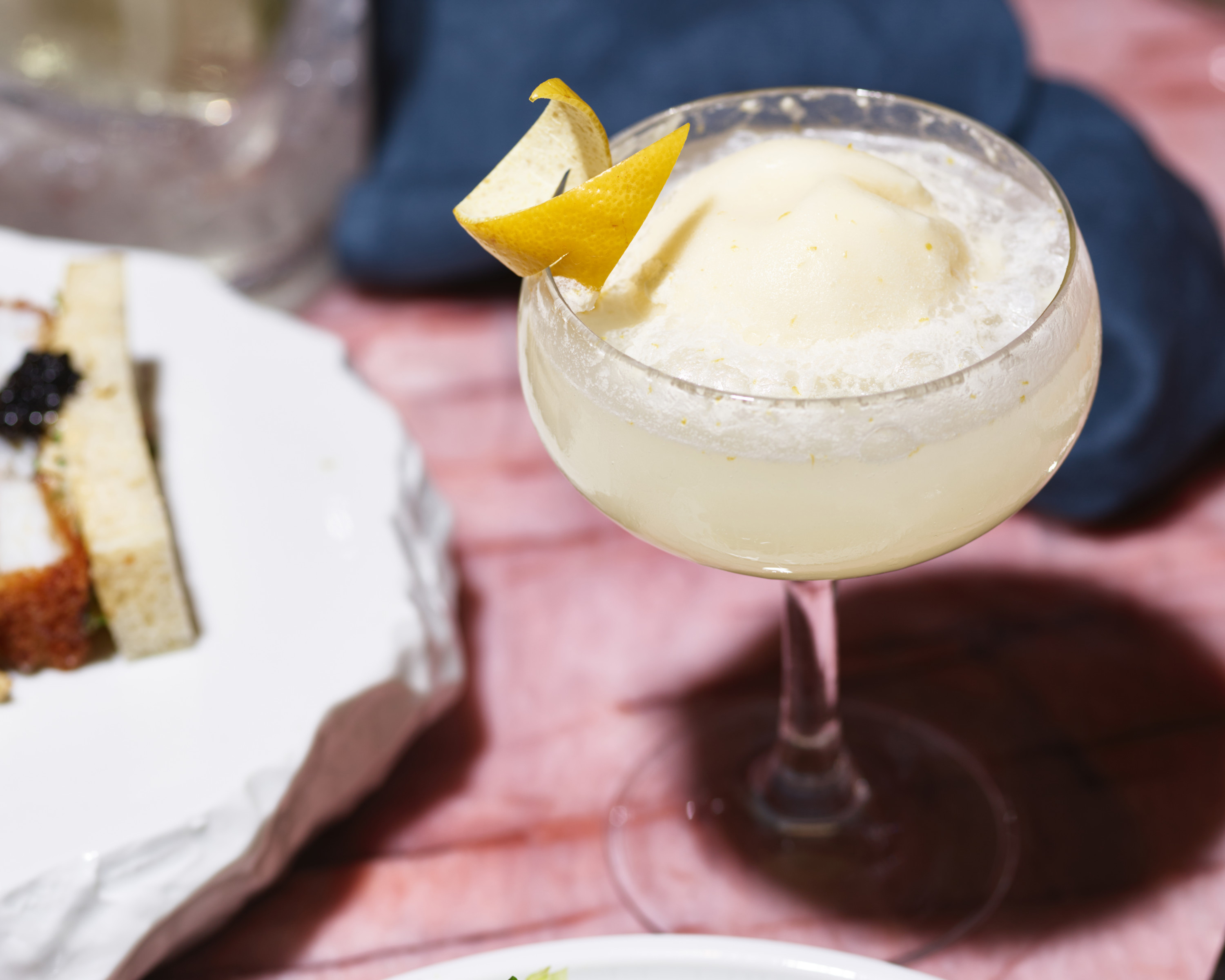 Lana is one of Sydney's prettiest restaurants—but a visit to this CBD fine diner can be quite the commitment, with multiple courses and a booking absolutely required. If you're keen on a more casual commitment but still want to see Lana in all her glory, now you can with the restaurant's brand new bar menu. Called "The Play List" (cute), you can saddle up with no booking and stay for as long or as little as you like.
The menu is a one-pager, kicked off with a bang in the form of an actual Champagne Spider. Yup, like the fizzy ice cream drinks you used to slurp as a kid, only this time it's made with house-made yuzu gelato and Champagne for fizz. To snack on, you've got cod katsu with optional caviar, king prawn "samosas," and coral trout crudo. If you're hungrier, there's live lobster spaghetti alla chitarra (just casually) and Smoked Cape grim short rib. Peep the full menu here.
Live Music Is Here To Stay: The Lansdowne Is Saved
From red tape to lockout laws and lockdowns, Sydney's live music venues and nightlife scene have had a (very) rough go of it. And it looked like we were all in for another big blow when Jake Smyth and Kenny Graham of the Mary's Group announced they would be ending their custodianship over The Lansdowne earlier this year, with the pub rumoured to become a backpackers hostel. But then earlier this week, the Chippendale pub's lettered sign suddenly read, "NEW MANAGEMENT, LIVE MUSIC IS HERE TO STAY".
And we can confirm, the team behind Oxford Art Factory has indeed stepped in to save the live music spot with CEO Mark Gerber confirming the deal saying, "Sydney doesn't need to lose any more live music venues; it has suffered enough". For now, details are scarce on what the OAF crew intends to shake up at The Lansdowne—so stay tuned.
Kitchen By Mike Has Reopened—And Launched A Low-Key Dinner Service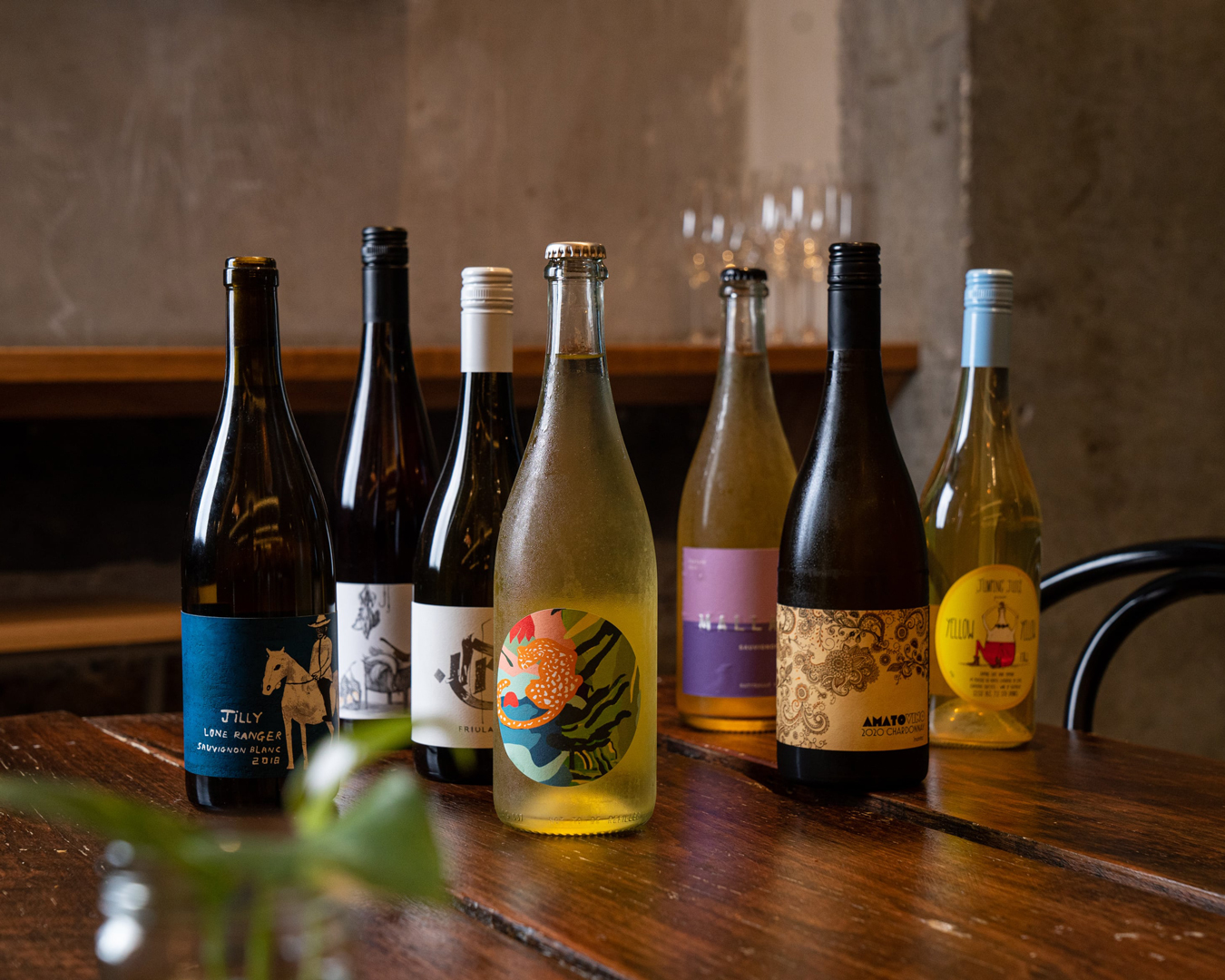 Kitchen by Mike was one of a handful of Sydney venues that remained closed for the duration of the pandemic. The CBD lunch spot finally reopened its doors at the start of the month, and to step things up a notch, chef-owner Mike McEnearney has also launched a new dinner service. The new casual-style dinner will be available on Wednesday, Thursday, and Fridays from 5pm - 9pm—and has been named "W.T.F". Instead of your stock-standard three-course affair, the W.T.F dinner will involve nibbles, snacks, and share food, all designed to complement KBM's delicious nattie wines. On the weekly rotating menu, dishes will start at $5 a pop and include things like cold cuts from LPs Quality Meats, cheeses, Hervey Bay scallops, and a winter-perfect wagyu beef cheek and stout pie. More info is here.
The Efendy Team Has Opened A Vegetable-Driven Bar-Restaurant In The CBD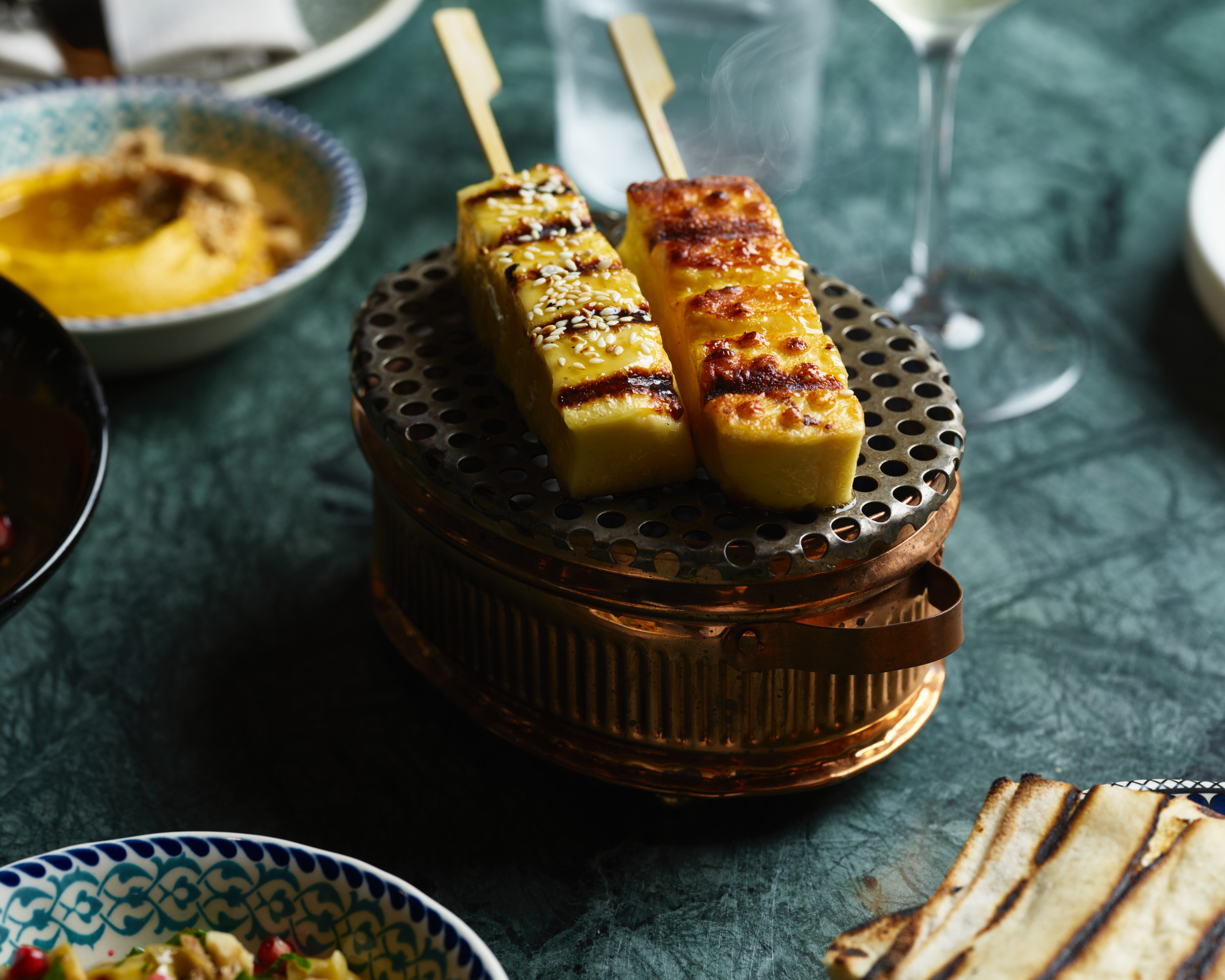 An almost entirely plant-based restaurant might be the last thing you'd expect from celebrated Turkish chef Somer Sivrioğlu—but that's exactly what we have with Maydanoz. It's the Efendy and Anason restaurateur's third Sydney venue—and it does not disappoint. Nestled among Carrington Street's other top-tier spots (like Vini Divini and Shell House), Maydanoz (Turkish for parsley) pays homage to the Aegean's vegetable-driven meze bars and the traditional veg-focused dishes of the western region of Turkey. Our top pick from the menu? Haloumi kebabs drizzled in honey and sesame and served smoking over rosemary ash. Read more here.
Sydney Has Scored Not One, But Two Cheese Festivals For 2022
If you're big on cheese (who isn't, really), you'll be happy to learn two cheese festivals are queued up for the remaining months of 2022. First up, a French cheese extravaganza called Bon Fromage is due to hit the Overseas Passenger Terminal next month. Entry to the festival is free, and cheese tastings are also free. It'll be backdropped by the twinkling lights of Vivid with an enormous cheese buffet and an array of French cheese on offer. Read more here.
Then, in August, MOULD will return to Sydney. This time, it's all Australian cheese and cheesemakers, which we love to see. Hosted at Carriageworks, attendees can meet with reps from over 27 different producers and sample a huge variety of gooey, stinky and hard cheeses in the name of garnering a greater appreciation and understanding of the art of cheesemaking. Read more here.
Now, head over here for even more tasty food news.
Image credit: Messina, Odd Culture, Steven Woodburn, Leigh Griffiths, Steven Woodburn