NSW's National Parks are wonderful—but if you love weekend adventuring and wilderness, our state forests are a big lifehack.
Why? Where do we even begin? Firstly, they're the best places to hit when you're keen for a bit of off-road adventure, they're filled with all kinds of bike trails, hiking routes and lookouts. Secondly, they're dog-friendly so you can bring your four-legged mate along (off-leash provided you've got full control of the little gremlin—expect in Cumberland State where they must be on a leash at all times). Last, but not least, state forests mean all the free camping you could ever dream of.
Need more convincing? We think not. Here are seven of the best state forests to visit in NSW.
Note: Always check for state forest closures and alerts here. And if you love these forests as much as we do, as well as their history, biodiversity and cultural significance, you can help put an end to end excessive logging in NSW.
Burrawan State Forest
Herons Creek
Burrawan State Forest is part of a region which has been home to the Birpai people for tens of thousands of years; it's also where you'll find the iconic Old Bottlebutt. This mammoth tree is the largest Red Bloodwood tree in the southern hemisphere and sits at about 200 years old (its base also spans 16 metres). You can also hit the Old Bottlebutt walking track which takes you around a 600-metre loop and is filled with some cute footbridges and creek crossings.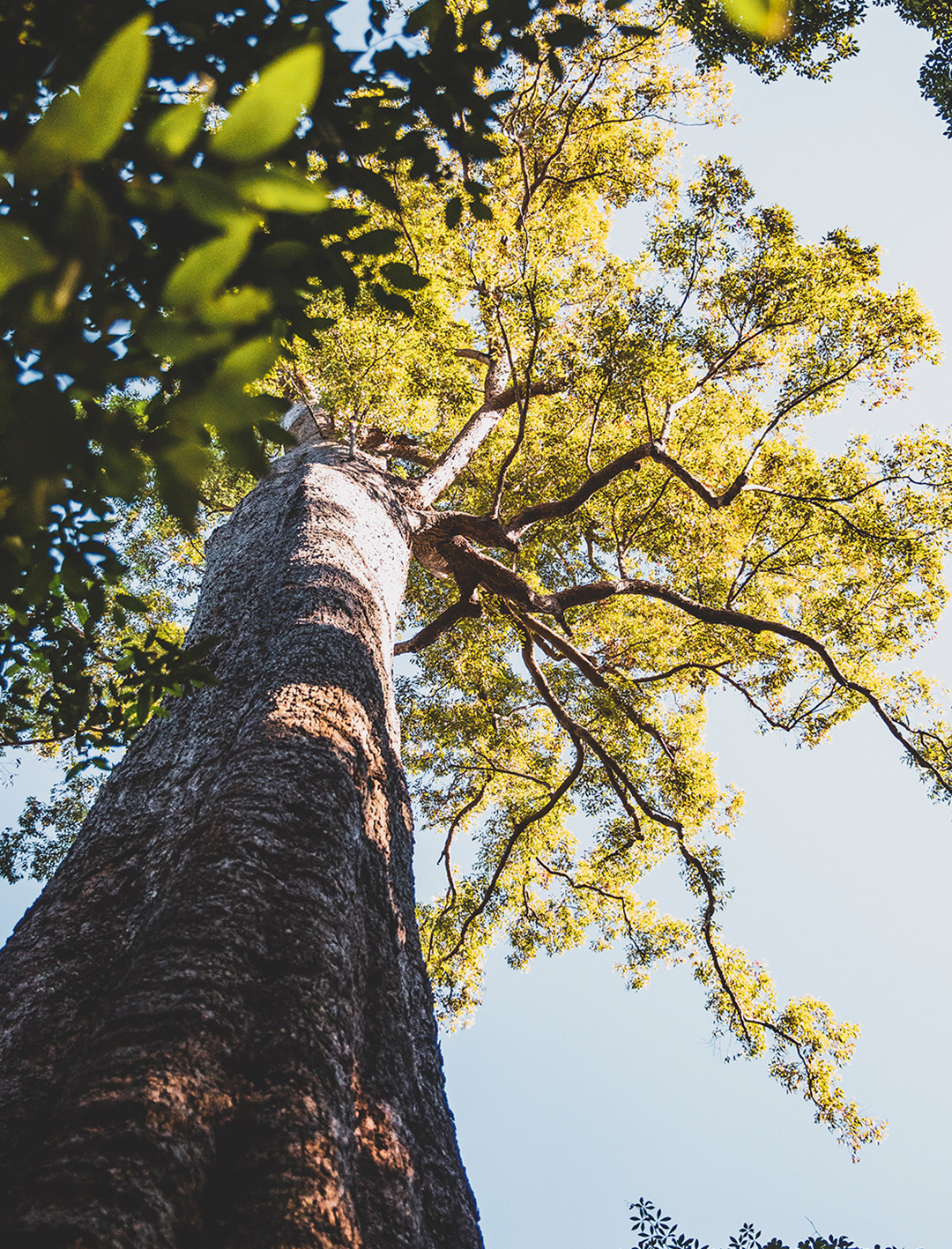 Orara East State Forest
Orara
Here's the thing, some of the best lookouts in NSW reside inside Orara East State Forest, so slap your walking shoes on, jump in the car and get going. Your first point of contact should definitely be at Sealy Lookout—it's inside the ecotourism Bruzner Park Flora Reserve and it pumps one heck of a panoramic view.
The Forest Sky Pier (which yes, does sound like a futuristic spaceship of sorts) gives you some more big views—of Coffs Harbour, mountainous ranges, Solitary Islands Marine Park and lots of pristine coastline. On a clear day, you get a clear beeline view about 100km to the south. The walking tracks here are a must, expect a whole lot of subtropical rainforest with giant strangler figs and bower birds singing too.
If you are going to work up a quick sweat, our favourite is the Gumgali Track, it'll take you about 25-minutes to finish and follows the ridgeline from Korora Lookout car park to the actual lookout itself. It's an interpretative walk, which means you'll be soaking up the story of Gumgali himself, the black goanna which is deeply-rooted as part of the local Gumbaynggirr culture.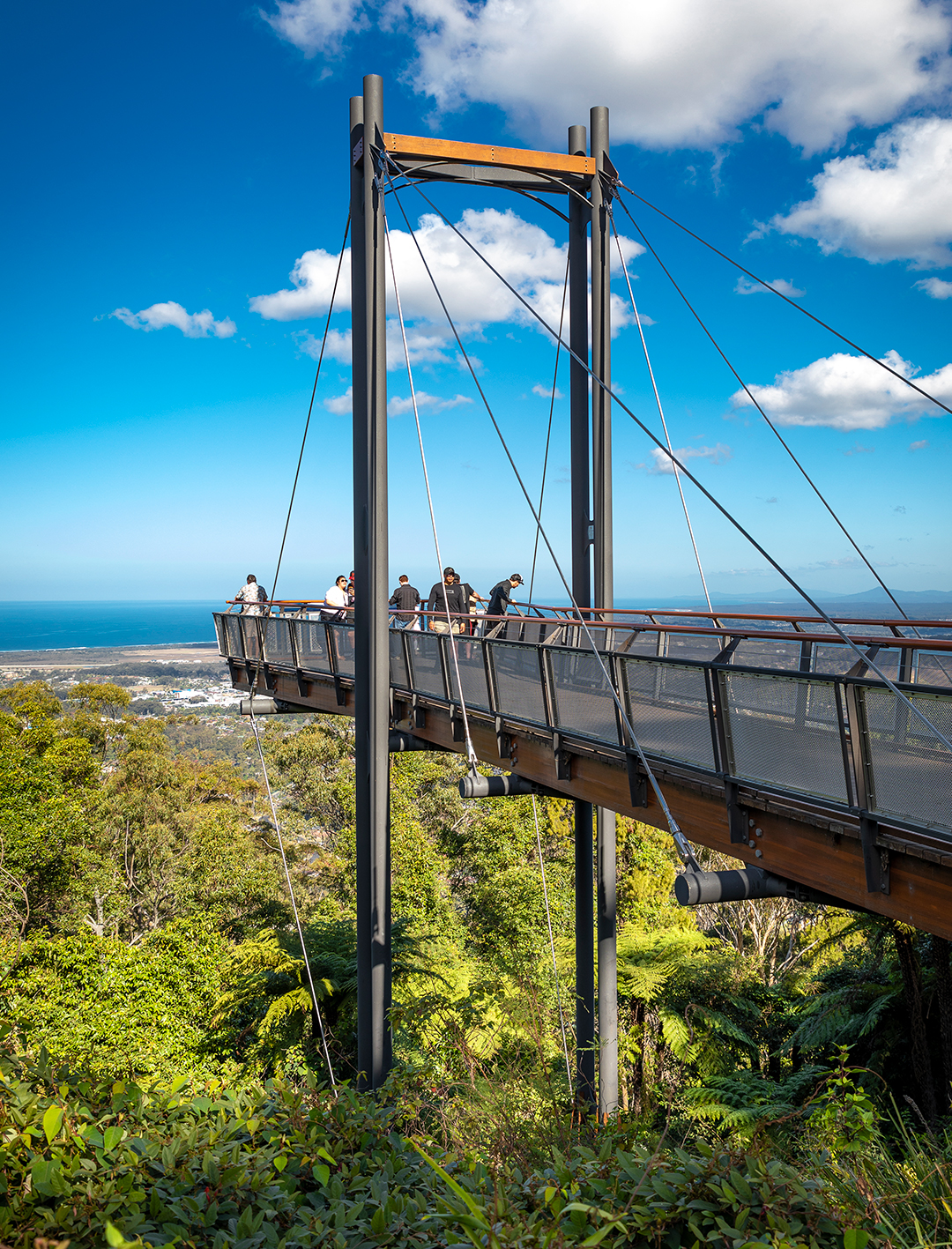 Chichester State Forest
Upper Allyn
Chichester State Forest is an area rich in greenery and traditionally home to the Koori people who belonged to a tribe known as the Gringai (a sub-group of the Worimi).
The forest is divided into two main areas, the western side on the Allyn River and the eastern side on the Telegherry River (because of this, the area is also subject to flooding during periods of heavy rainfall so just make sure you check for alerts before you head in).
During the warmer months, the place to be is the Allyn River Forest Rest Area. This spot is absolute heaven for a slew of bushwalks, four-wheel-driving and there's a secret swimming hole at the Ladies Well that's decorated with small cascades and warm rocks to bake on. For a little extra, Mount Allyn lookout offers up a 360-degree view of the forests, park and wilderness of the Barrington Tops.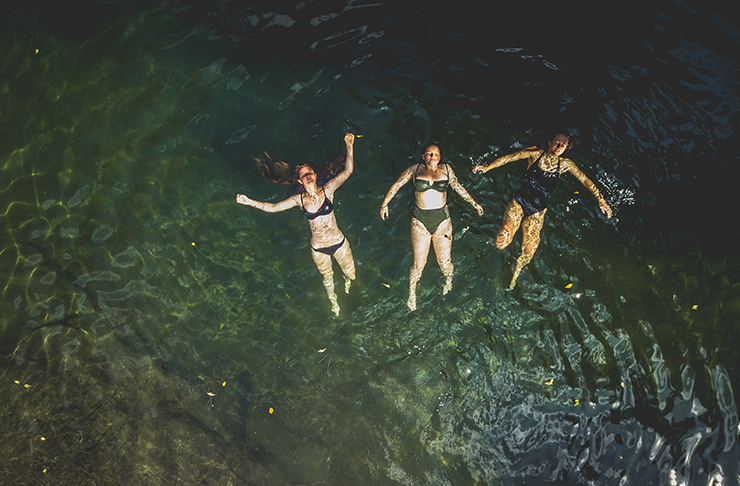 Olney State Forest
Laguna
If being transported to a misty, mossy and magical forest likened to the stuff you heard about in fairy tales is hot on your to-do list, look no further than Olney State Forest. This area is traditionally home to the Awabakal people and is part of the Watagan Mountains—"watagan" meaning "many ridges". These mountains are actually made up of a chain of state forests including Olney, Watagan, Wyong, Heaton, Awaba and Ourimbah State Forest.
Olney State Forest is home to some incredibly wholesome walks. The Abbotts Falls Walking Track winds through dry eucalypt forest and then trails down wet gullies of bluegum and rainforest, all the way to Abbotts Falls. There's also Rock Lily Walking Track, which starts from the Basin Camping area and is a route made up of rock lilies, geebung, ferns, rocky overhangs and more deep rainforest gullies.
The aforementioned Basin is also a must-do if you're an avid camper. The area consists of open grassy campsites, a flowing creek nearby (which you can absolutely swim in) making it perfect for you and your big crew.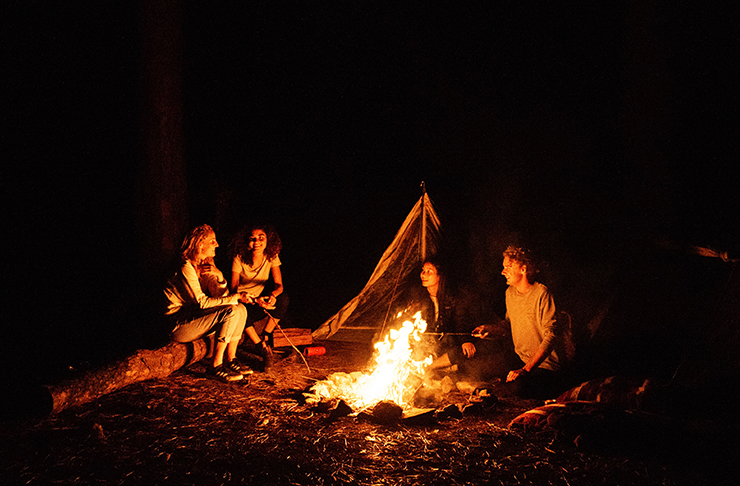 Bodalla State Forest
Tinpot
One of the best things about Bodalla State Forest is that it's a pitstop on the way to big road trip destinations like the ABC Cheese Factory, Tilba Valley Winery and Ale House and the beautiful Wallaga Lake (bring a kayak, cast a line, watch the sunset). The Bodalla area was originally inhabited by the Yuin (Djuwin) tribe and you can expect a whole lot of birdlife to be seen and heard down this way.
The Box Cutting Rainforest Walk is the big win at this forest, it crosses through dense, grey myrtle rainforest covered with moss and lichen and then, the Wagonga Scenic Drive is a pretty secluded drive along the old Princes Highway if you're keen for deserted road trip vibes.
Vittoria State Forest
Guyong
Located inside the region belonging to the Wiradjuri people (and halfway between Bathurst and Orange), Vittoria State Forest sports both pine plantations and native forest. Macquarie Woods is the hidden gem inside this forest and includes little picnic spots, camping areas, walking tracks and a lookout with all the view of the Macquarie Valley. The woodland has a whole heap of native fauna including yellow box, Blakely's red gum, red stringybark, apple box and other eucalypts too.
Strickland State Forest
Somersby
Strickland State Forest has all the appeal of Costa Rica's Monteverde Cloud Forest—waterfalls, deep gully walking tracks and a suspension bridge to boot. It's a heavy-hitter on the Central Coast for your dose of weekend adventure. The forest falls into the traditional lands of the Darkinjung and Kuringgai people and the much-loved state forest flaunts an impressive array of flora and fauna.
If it's the suspension bridge adventure you're after, the Arboretum Track is for you. This easy two-kilometre loop leads down to Stoney Creek and passes giant Australian Red Cedar, Bunya and Hoop Pines (you can also add an extra kilometre to your walk by hooking onto the Bellbird Track as well).
Should you prefer some water scenes, take the Strickland Falls Track. This medium grade walk starts from the car park near Banksia Picnic Area. The walk is packed to the rafters with wildflowers, eucalypt slopes, creeks, lush rainforest, mossy rocks, ferns and palms.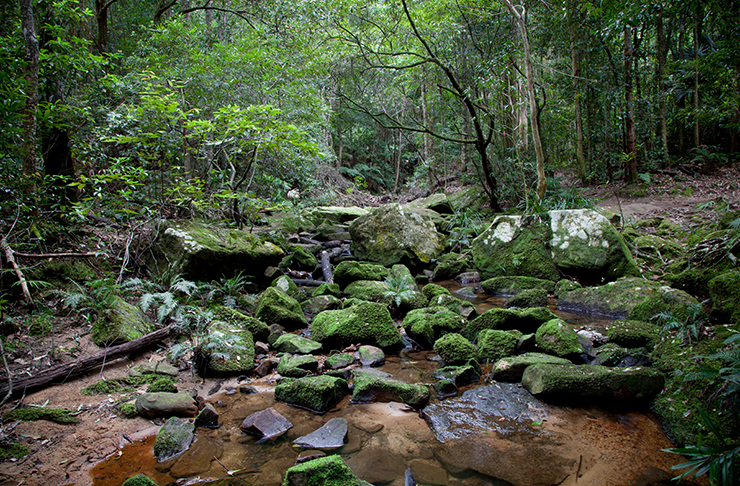 And here are the best walks just 1 hour from Sydney.
Image credit: Destination NSW, Destination NSW, Forestry Corporation Of NSW, Forestry Corporation Of NSW, Destination NSW, Forestry Corporation Of NSW