Not only is Sydney decorated in beautiful coastal pools, harbours and beaches but it's also surrounded by some seriously beautiful bushwalks.
You can find these bushwalks inside a handful of glorious national parks surrounding Sydney which means these tracks are basically at your doorstep. Plus, we know sometimes you don't have time playing on your side, so we've gone and rounded up the most breathtaking trails within an hours drive from Sydney so you can get cracking on all the adventures, waterfall views, lookouts and suspension bridges.
Following the devastation of summer's bushfires, some areas of NSW's national parks have been closed to allow bushland and habitats to regenerate and recoup. You should also be extra careful in recently burnt areas—follow this safety guide here.
These are the best bushwalks an hour away from Sydney.
North
Piles Creek Loop
Brisbane Water National Park
We'll be honest, Piles Creek Loop feels like you're walking in a jungle in the middle of Costa Rica. This track is packed to the brim with things to see like lookouts, numerous waterfalls, a Eucalypt forest, rocky gorges, stepping stones and even an old suspension bridge. Located in the northern section of Brisbane Waters National Park, the best way to access this gem is from the F3 Highway and through Girrakool picnic area (which has toilets).
Distance: 4km loop
Walking Time: 2 hours 30 minutes
Difficulty: At times, there may be rough tracks, steep gradients and limited signage
Place Of Winds Interpretive Trail
Berowra Valley National Park
This national park bears some serious greenery and some of Sydney's greatest vantage points, and our absolute favourite trail of them all has to be the Place Of Winds Interpretive Trail. Despite its mysterious name, this trail is easy to conquer especially if you just want to tick a small dose of nature off your list for the weekend. This bushwalk stretches over boardwalk, mangroves, swamps and dense woodland as well.
Distance: 1.2km
Walking Time: 30 minutes - 1 hour
Difficulty: Directional signage is limited, there are some short, steep hills but there are formed tracks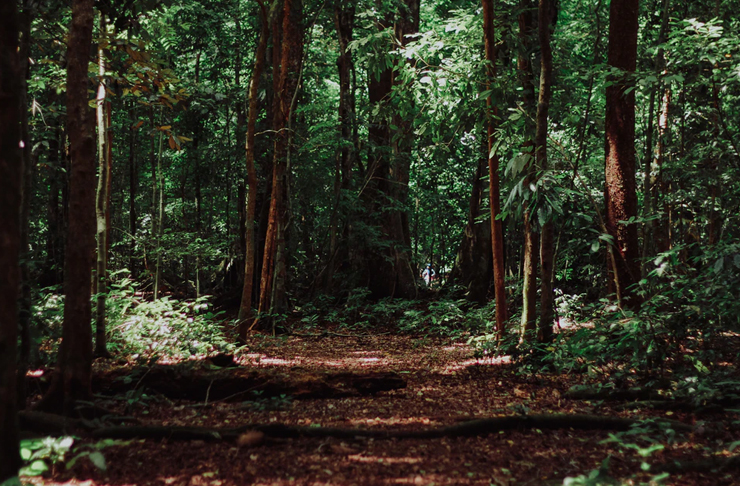 Bellamy Fire Trail
Berowra Valley National Park
For all the dog parents out there, this bushwalk is for you. Though not long, Bellamy Fire Trail is the perfect walk to give you a taste of the great outdoors and your four-legged friend a mini adventure to kickstart the weekend. Made up of wide tracks, this route takes you past Zig-Zag Creek, over a bridge, into a forest and to some pretty damn impressive sandstone boulders.
Distance: 1.2km return
Walking Time: 45 minutes -1 hour
Difficulty: Consists of a well-established track, occasional steps and some short steep hills
Mount Ku-Ring-Gai To Berowra Train Station
Ku-Ring-Gai Chase National Park
For a bushwalk near Sydney with some stamina—the Mount Ku-Ring-Gai To Berowra Train Station walk is for you. You can start this one from Mount Ku-Ring-Gai train station and hike your way through woodlands, rocky overhangs, blue water views, creeks and Waratah Bay, home to Windybank Boatshed. You can access this bushwalk in the western part of Ku-Ring-Gai Chase National Park at the train station. The walk begins on the east side of this at the end of Hardwood Avenue.
Distance: 10km one-way
Walking Time: 4 - 5 hours
Difficulty: This track is very steep and difficult at times, contains many steps, rough tracks, limited signage and many obstacles.
West
Glenbrook Gorge Track
Blue Mountains National Park
Blue Mountains National Park is absolutely loaded with perfect hikes, tracks and trails to conquer on your weekend adventure. It's pretty hard to choose a favourite here, but aside from the usual suspects (like the Three Sisters walk, Ruined Castle walking track and Wentworth Falls bushwalk), you should definitely set some time aside to explore the Glenbrook Gorge Track. This beauty is a touch more challenging than your standard stroll but offers up rock-hopping, historic railway tunnels, sandbanks and Jellybean Pool (perfect for cooling off in summer). You'll find this one on the eastern side of Blue Mountains National Park, with its entry point at Glenbrook Gorge car park. Toilets are located at Glenbrook Entry Station.
Distance: 3km loop
Walking Time: 1 hour 30 minutes
Difficulty: At times, there may be rough tracks, obstacles and many steps but the gradient is relatively flat.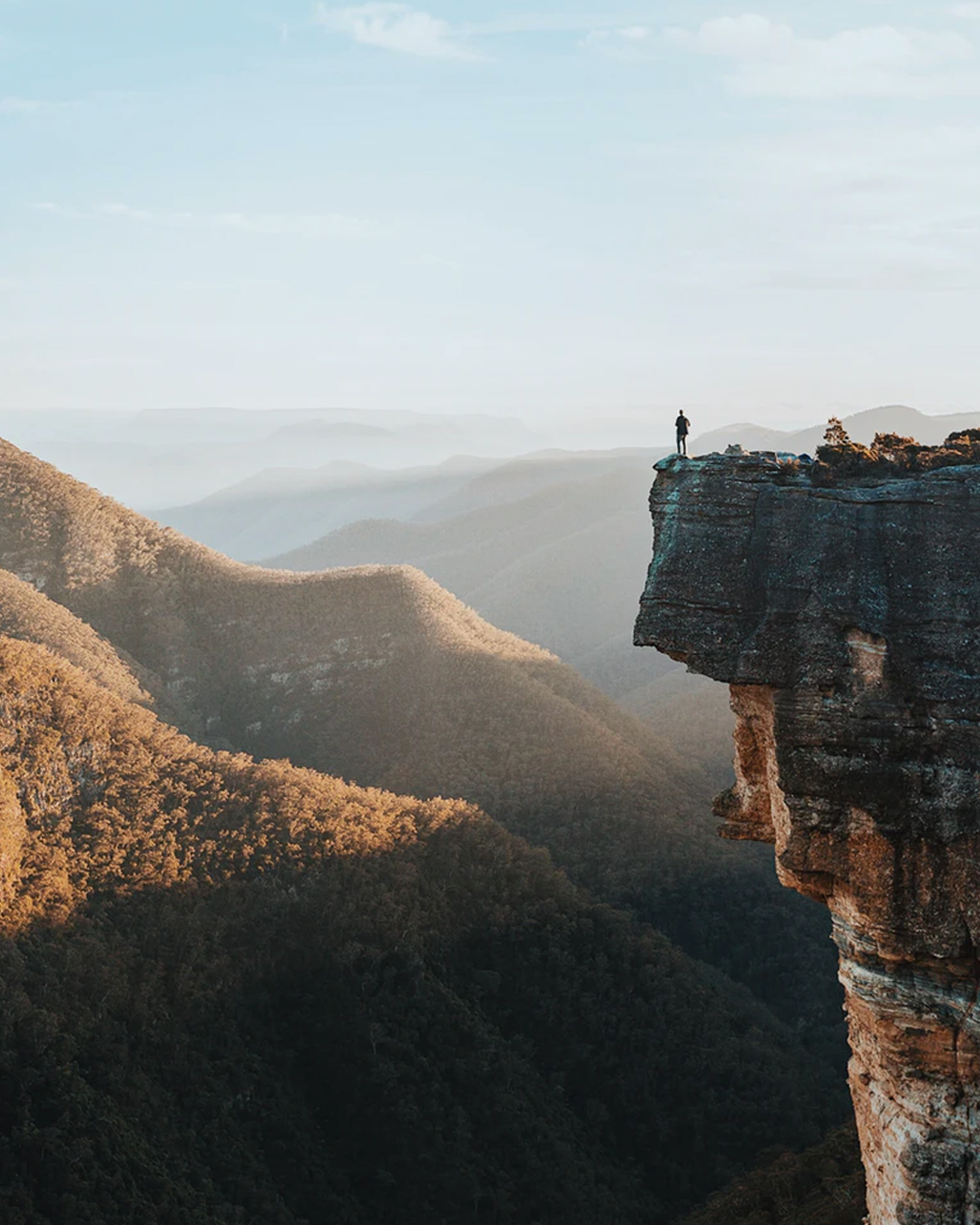 Six Foot Track
Blue Mountains National Park
The historical Six Foot Track is one of the most breathtaking walks near Sydney. Taking you from Katoomba to the Jenolan Caves, this route follows a horse-track which dates back all the way to the 1880s. You could stretch out your adventure over three days (many avid hikers do because the stargazing out here is next level) but you can also just explore part of the track making it the perfect weekend outdoor activity. If that's the case, you'll have state forests, heritage sites, woodlands, rainforest and a suspension bridge (Bowtells Swing Bridge) all at your disposal. This walk kicks off near Katoomba, close to Explorers Tree, and descends down into Megalong Valley. The first campsite is Coxs River, this is about 16km from the car park at Explorers Tree so if you're not in it for the long-haul, you probably don't want to end up out this far.
Distance: 46km one-way (this spans the entire three-day walk but you can stop and turn back to Explorers Tree whenever you wish)
Walking Time: 2 hours - 3 Days (you can even follow the track to Nellie's Glen and loop back to Explorers Tree for a shorter trail)
Difficulty: At times, there may be rough tracks, obstacles, many steps but its gradient is relatively flat.
South
Couridjah Corridor Walk
Nattai National Park
This incredible bushwalk combines the best spots of Thirlmere Lakes and Nattai National Park. Loaded with heaps of sheltered gorges, eucalypt forests and wetlands, this trail is an absolute Mother Nature feast for your soul. We recommend accessing this bushwalk via Picton (you can also make a detour and drive through Bargo if you really want), and driving along Thirlmere Way (Couridjah Corridor Walk is in the Thirlmere precinct of the national park). We'll be honest, the drive here is technically a little over an hour but very worth it.
Distance: 14km return
Walking Time: 4 - 6 hours (however, you can stop and turn back to the entry point at any time)
Difficulty: Contains limited signs, small hills, some steps and formed tracks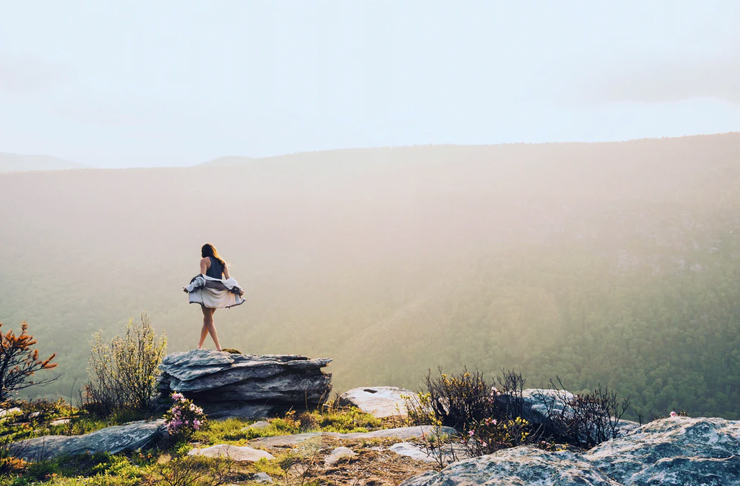 Jingga Walking Track
Dharawal National Park
Dharawal National Park will go down as one of the prettiest national parks close to Sydney—so if it's gorgeous scenery you're after, look no further than Jingga Walking Track. In the language of the Dharawal people, "jingga" actually means "nice and sweet" when talking about water, so it'll come as no surprise that the gold at the end of this rainbow is an insanely pristine swimming hole. Pack your swimmer and pack your lunch because this glorious adventure is an epic afternoon waiting to be had.
Distance: 2.4km return
Walking Time: 1 hour 30 minutes
Difficulty: Definitely one of the easier trails on this list, this walk has clear signs, formed tracks and some steep hills.
Bullawarring Walking Track
Heathcote National Park
Heathcote National is known for having an epic line-up of bushwalks. Bullawarring Walking Track is the ultimate trail that'll leave you with a big sense of achievement post-adventure (not to mention, she's easy to squeeze in on a Sunday morning). You're in for a series of breathtaking pitstops, including a break beside the tranquil Kingfisher Pool. There's a bunch of picnic tables to set yourself up at but we recommend nabbing a spot on one of the elevated flat rocks so you can chow down on your snacks with a solid view of the natural cascade (and yes, you can take a dip here). You can access this walk from Warabin Street—park up your car and follow the signs towards the beginning of Bullawarring Walking Track.
Distance: 5.5km one-way
Walking Time: 3 - 4 hours
Difficulty: This bushwalk has limited signage, some short but steep hills, some steps and rough tracks.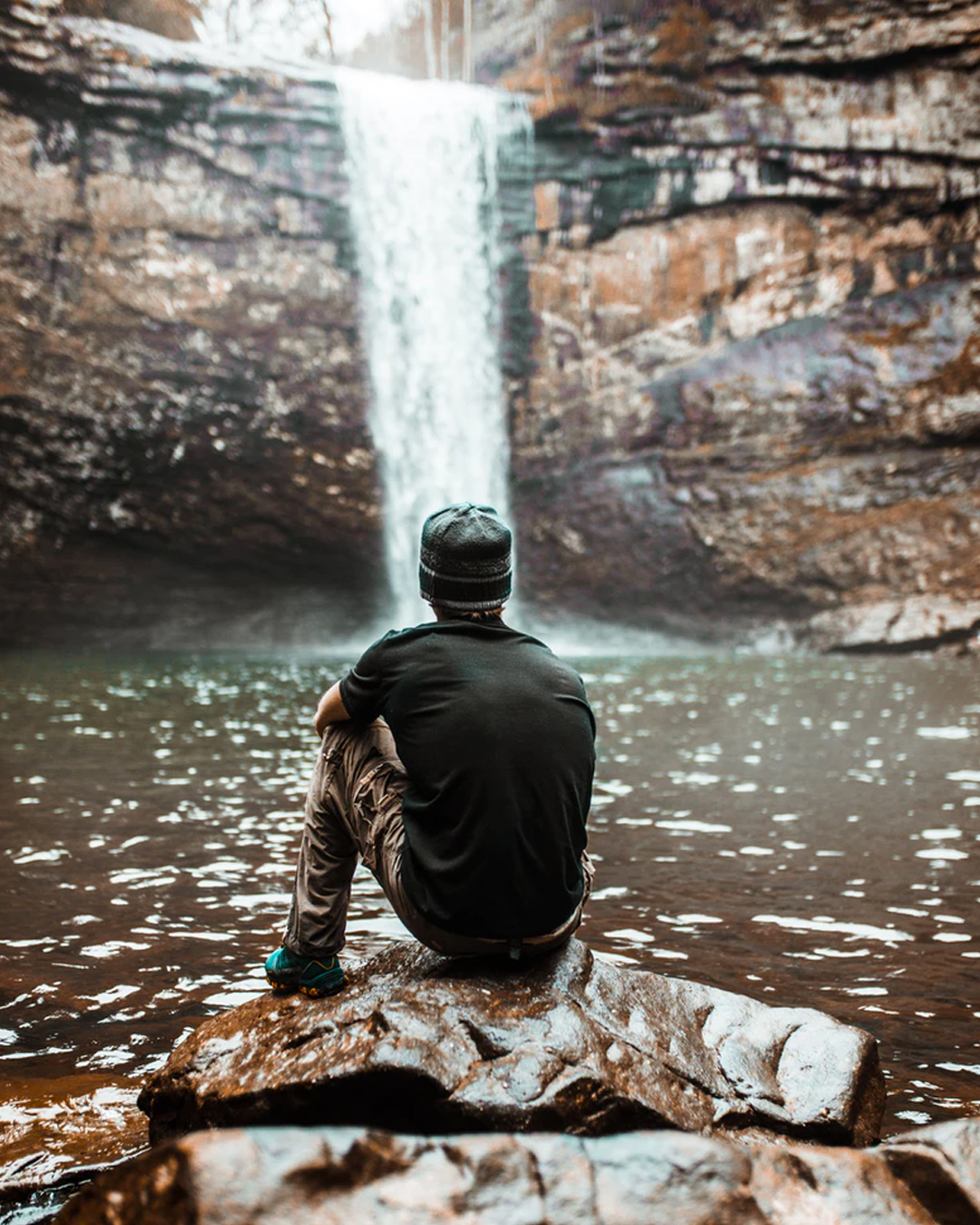 Coastal Track
Royal National Park
If you're keen to take your bushwalking to the next level, the Coastal Track is your jam. Located at the northern end of the Royal National Park, the entire Coastal Track kicks off at Bundeena and finishes at Otford lookout, spanning around 26km one-way. Yep, meet your resident overnight hike. Since you'll only be looking to conquer the one-night part of this walk, make your way through the northern section of the trail, which covers 18km from Bundeena to North Era Campground. Here you can set up camp for the night (bookings are required). This track means you'll get to thread past Bundeena lookout, Little Marley Beach, Wattamolla, Curracurrong Cove and Garie Beach. She's a big one but very worth it.
Distance: 18km one-way (to North Era Campground)
Walking Time: 7 hours
Difficulty: This track contains steep and difficult terrain (keep in mind, you'll also be lugging an overnight backpack with all your camping gear too). There are unsealed tracks, obstacles and steps.
Fuel up for your bushwalk at the best country bakeries to hit while you're on your way.
Image credit: DNSW, Imat Badja Gumilar, Erico Marcelino, Cody Black, Blake Cheek