If popping champagne, paddling downstream, exploring an ancient, sunken forest, and trying out local produce is triggering your adventure nerve—then boy, do we have the ultimate treat for you.
Just a short drive south of Sydney (90-minutes actually) is the glorious Kangaroo Valley. Known for its rich rainforests, picturesque countryside, and rolling vineyards, this haven is also home to a next-level canoeing adventure.
Hosted by Southern Highlands-based Experience Nature Group and called "Canoes, Cool Climate Wines, & Canapés", this nature meets food safari combines all things beautiful and delicious.
You'll kickstart the day with a scenic drive through Kangaroo Valley before heading to Beehive Point on Kangaroo River. From here, your guide will take you to the mouth of Yarrunga Creek in a custom-built double canoe that has been joined together to create what's basically a floating raft (if you're not the most athletic and nimble human, you'll be right).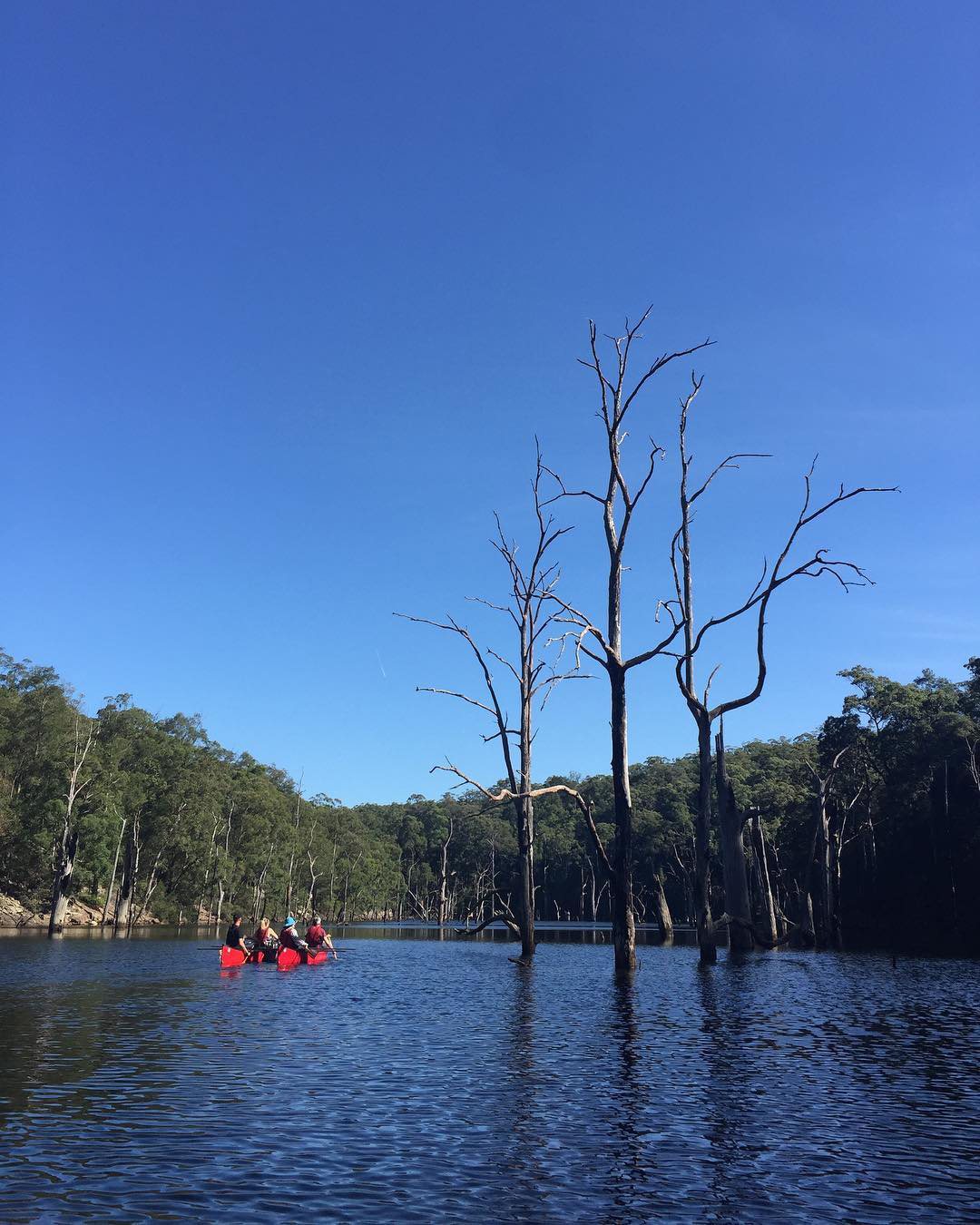 You'll then paddle to the sunken forest, formed when Tallowa Dam flooded the valley some 40 years ago, with Morton National Park as your backdrop. All the while, you'll get to feast on native canapes and sip local award-winning cold-climate wine.
Experience Nature Group is all about Highlands life, and they also host mushroom foraging adventures, "forest bathing" escapes, and truffle hunting sessions. Check it all out here.
The Details
What: Canoes, Cool Climate Wines, & Canapés
When: Sat 12 or Sun 13 March, 11.30am - 2pm or 2.30pm - 5pm
Where: Kangaroo Valley
Tickets: $195 per person, available here
For now, here are all the most amazing waterfalls around Sydney.
Image credit: Experience Nature Group