Spring is around the corner, which can only mean one thing: Father's Day is approaching—fast. And while many of us would go to the ends of the earth and back for our dads, planning the perfect Father's Day surprise is a surefire way to stump us. Racking your brains for the best way to show him how much he means to you? Don't worry, we've got your back.
This year, Sydney has a bunch of unusual, fun, and heartwarming ways to make the old man's day extra special—from good ol' fashioned lunches he'll love to sky-high adventures that'll make it a memorable one.
Here are the best things to do this Father's Day in Sydney.
Buy Dad A VB Grooming Kit You Know He'll Love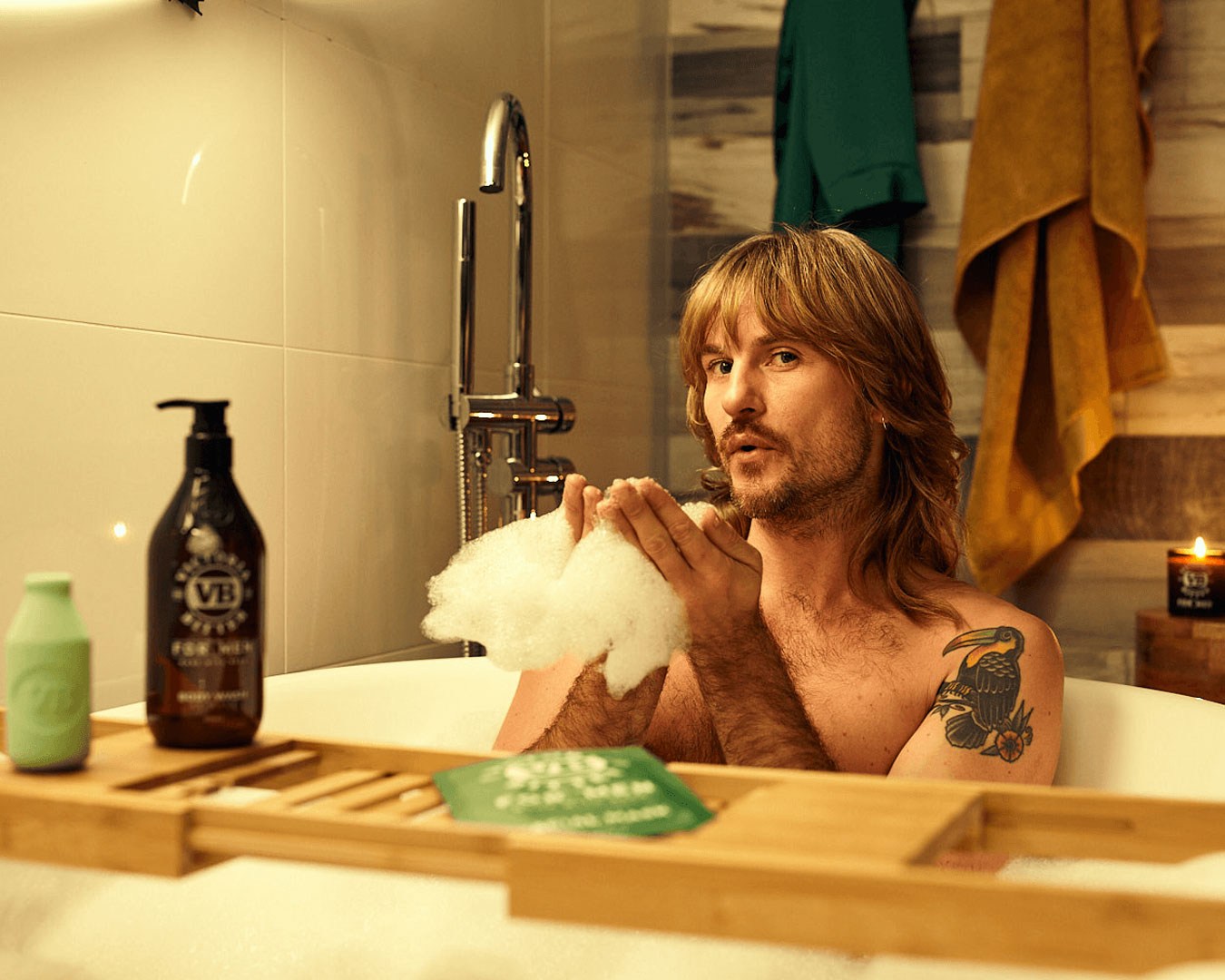 In need of a hard-earned moisturise? The Victorian Bitter-infused grooming kit is the key to Dad's heart. Pairing the state's go-to beer with a little touch of luxury, the six-product self-care range includes a myriad of lager-mixed treatments from an exfoliating scrub, a facial mask, and moisturiser. There's even a VB bath bomb and a scented candle to really set the mood. Secure the gift of all gifts for this Father's Day over here.
The Always-Faithful Father's Day Lunch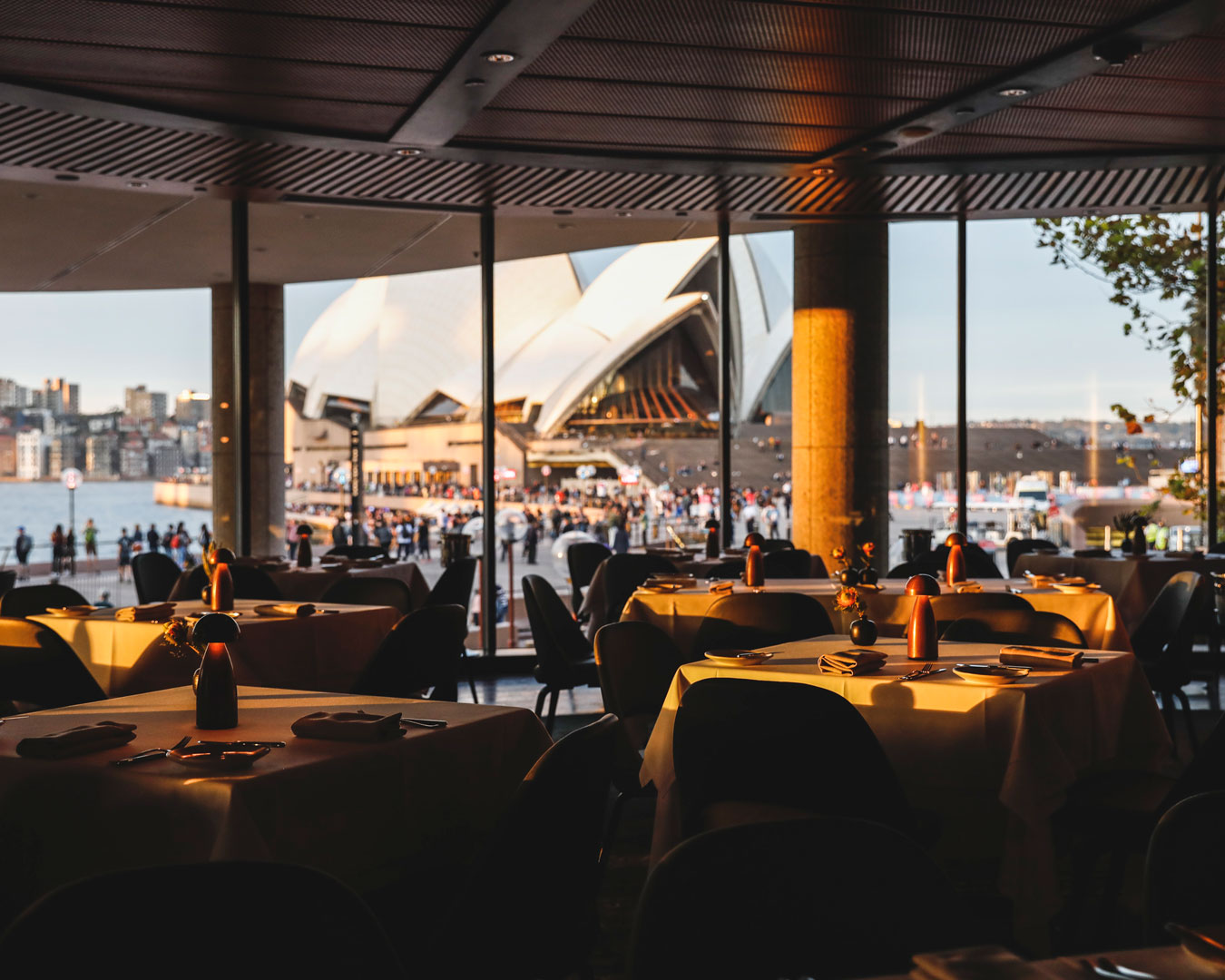 This one is for the dads who are always hangry—whose idea of heaven is a pint of beer in one hand and a belly full of good grub under the other. Restaurants are amping up their game this Father's Day with special menus and one-off lunches to cater for foodie fathers.
Head over to Parramatta's Lilymu for its luxurious banquet of pan-Asian delicacies, including regional classics like beef rendang and tom yum prawn dumplings. This menu also holds a worthy gift: all dads get a $50 voucher to use at any ESCA Group venues, which include Nour, Henrietta, and Lilymu. Book here.
In the inner city, Sokyo is cooking up a bincho-grilled scotch fillet (MBS6) with whisky teriyaki and lime zest for all the dads in the house. Craving a different cut of meat? Grab a table at Botswana Butchery for a taste of its 1.4kg Milly Hill slow-roasted whole lamb shoulder and 1.6kg Jacks Creek wagyu tomahawk (pre-order only). Otherwise, head to Riley Street's Red Lantern for a champagne special with Lanson Black Label bubbles and two bespoke dishes as part of the one-off Father's Day Banquet ($89), whipped up for Dad's big day. Book here, here or here.
Or, if the weather is looking like it's going to be an absolute pearler, book a table at Bondi's new Greek restaurant Topikós. The dreamy Mediterranean diner has an $80 set menu packed with gooey saganaki, slow-cooked lamb, dips and pita, and lemony potatoes. And if you're really looking to impress, you can't go wrong with a fancy feast at Aria which is offering n unforgettable four-course feast for $195 per person (and $40 for kids). Book here and here.
Hungry for more options? Check out the best restaurants in Sydney right now.
Get Some Sky-High Thrills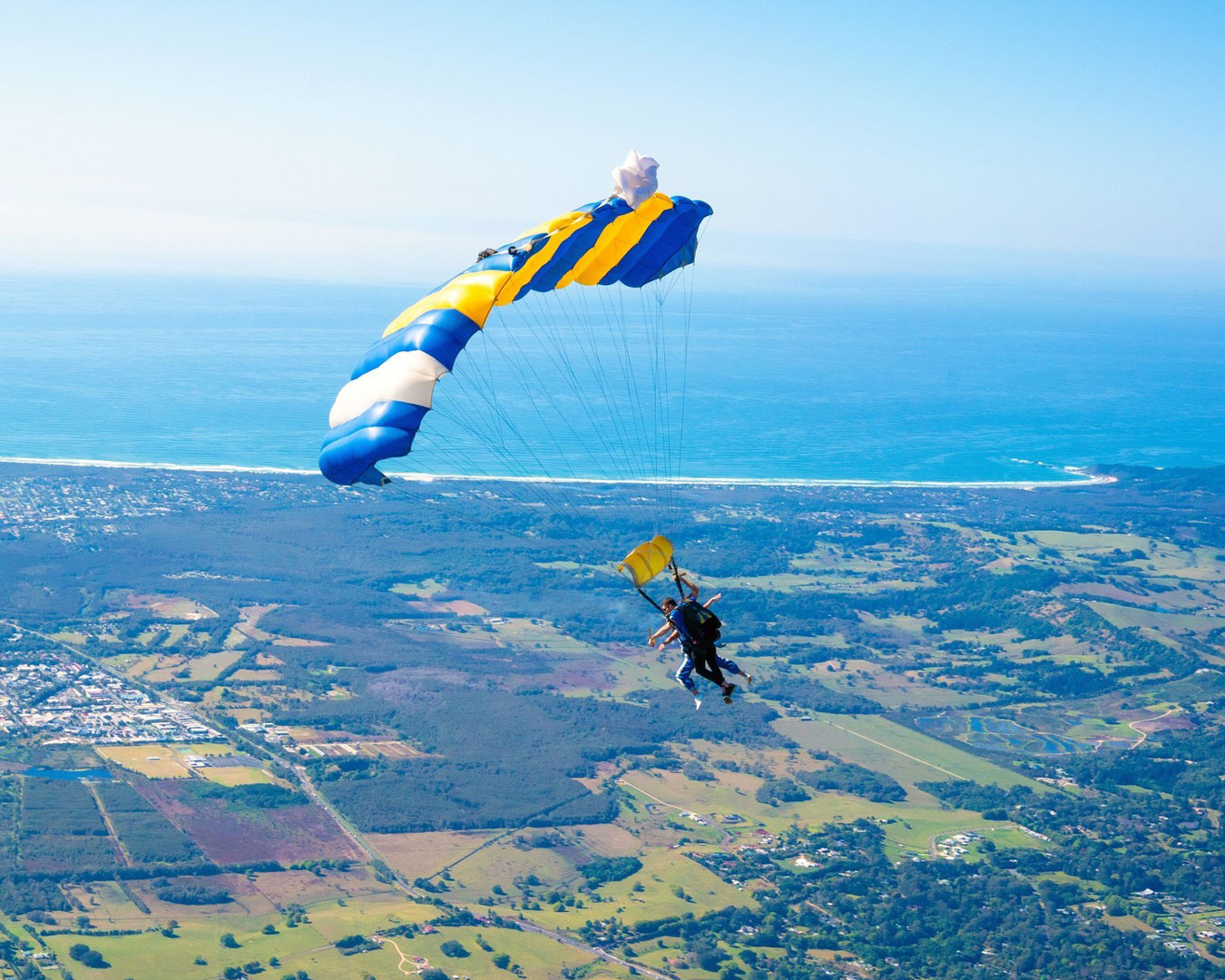 Got a daredevil dad? Well, we've got just the right adrenaline-spiking activity for him: tandem skydiving. Because seriously, what better thrill—and family bonding experience—is there than free-falling 15,000 feet from the sky with your old man? Look forward to seeing the serene coastline of New South Wales in a new light as you make your way through the clouds towards Wollongong's pristine North Beach. Skydive Australia and Adrenaline have given us the most heart-stopping way to say "Happy Father's Day", with its discounted Father's Day package now up for grabs. Stomach flips and epic selfies guaranteed. Book here.
Tee Up A Golf Session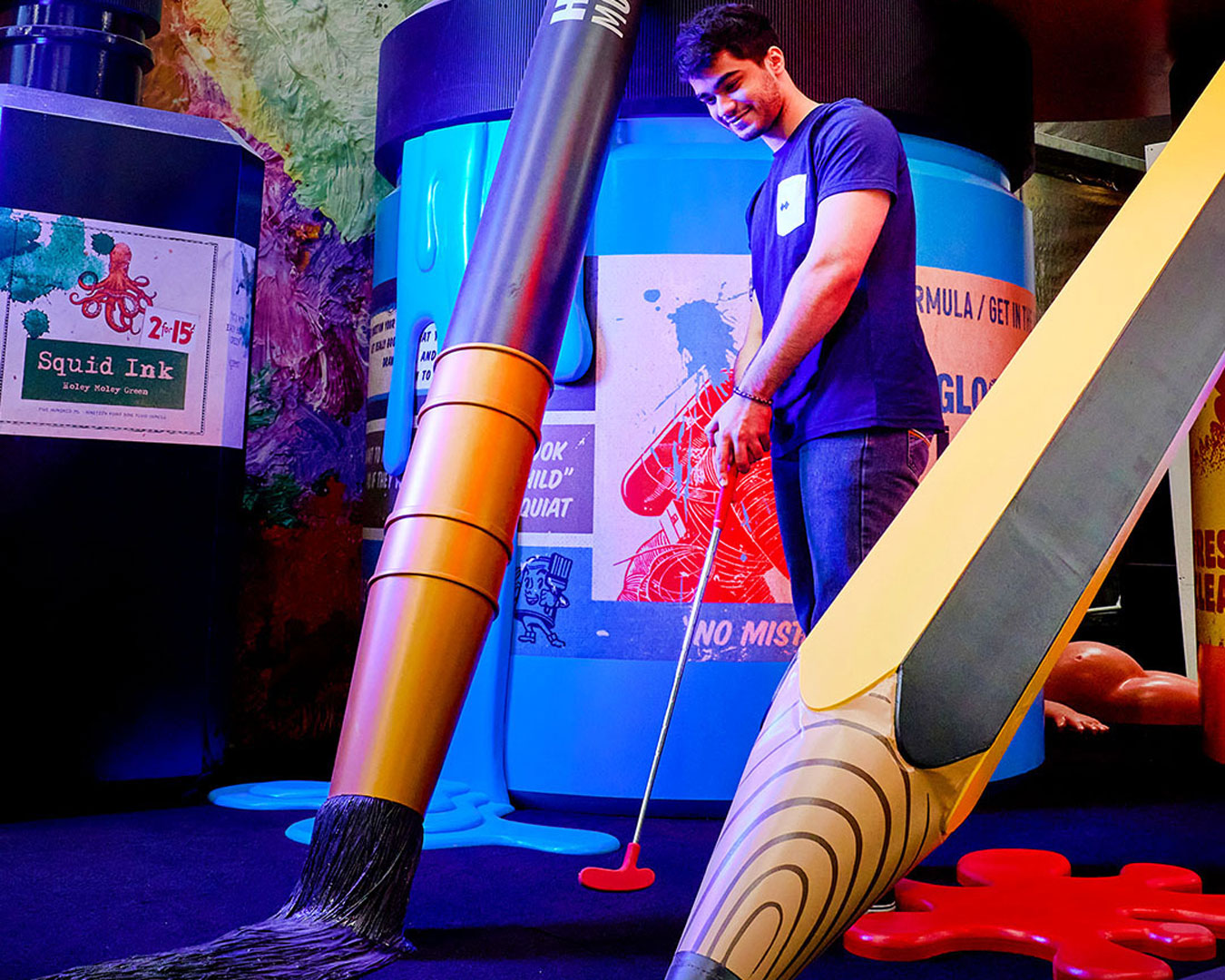 In support of those who never quite got the concept of a hole-in-one, we present to you a simplified rendition of the classic dad sport: mini golf. Depending on you and your dad's vibe, Sydney has two different venues to offer, each with its unique charm.
First up, Holey Moley takes you on a colourful adventure through pop culture icons, neon lights, and larger-than-life avocados. Putt putt your way around the immersive courses while sipping on your favourite cocktails from The Caddyshack bar. Book here.
If navigating pop culture icons isn't up Pop's alley, then Playfair promises a contrasting experience with VR amid a backdrop of minimalistic and crisp courses, focused more on performance and heritage for the more polished player. Book here.
Sip Rare Whisky At Baxter Inn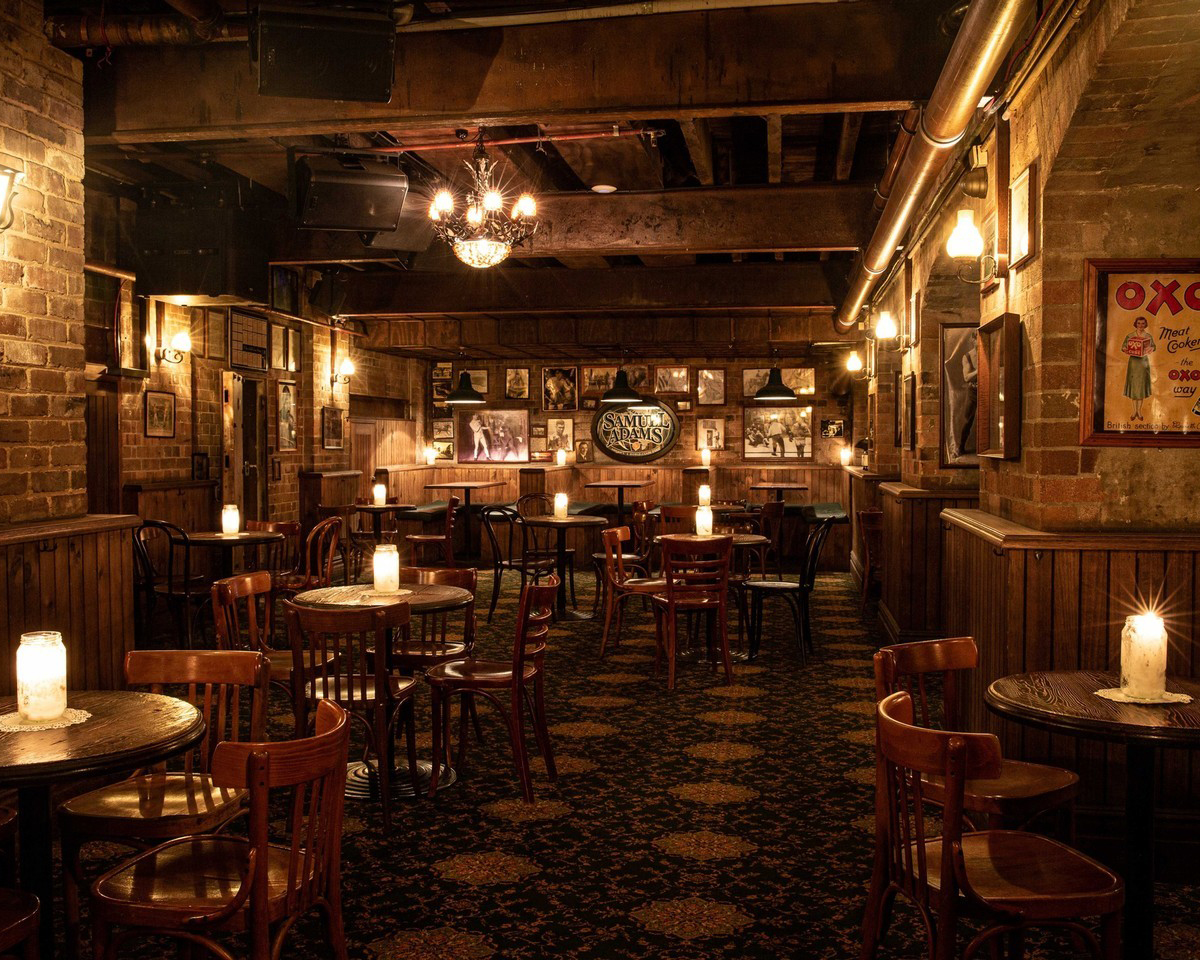 Now, we're not saying whisky is a dad drink—but we're not not saying it, either. Got a father figure who loves a dram? Head on down to The Baxter Inn for an exclusive Father's Day extravaganza. Aptly dubbed "the perfect gift for Dads of great discernment", the event gives you a pass to a golden hour of whisky tasting like you've never experienced before. Boasting a selection of fine pours, paired beers, and collectible gifts from both Ardbeg and Glenmorangie, the guided session comes with its own entertainment line-up, getting you up close and personal with some of the industry's biggest experts. Book here.
Hit The High Seas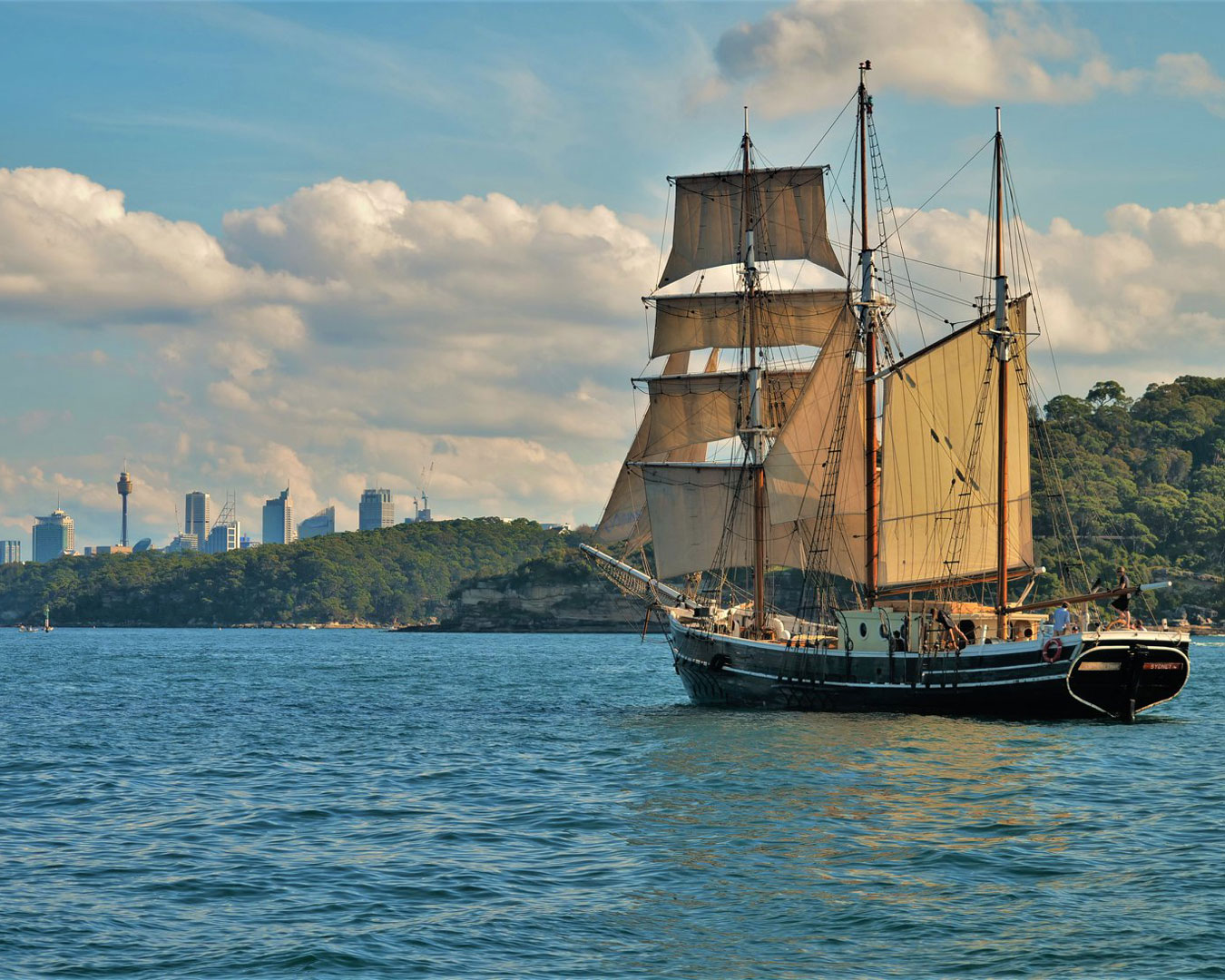 Ever heard your dad yearning to answer the call of the great blue? It's time for his dreams to come true. The Sydney Harbour Tall Ship will give him the chance to be the captain of his own ship. Atop a ship that looks as if it's sailed the set of Pirates of the Caribbean, you're welcome to hoist the sails and garner firsthand experience at steering the vessel yourself. And since sailing does build up an appetite, the package also includes a three-course meal to be savoured amid the iconic views of the Opera House, Harbour Bridge, and Taronga Zoo. Book here.
Camp Right By The Harbour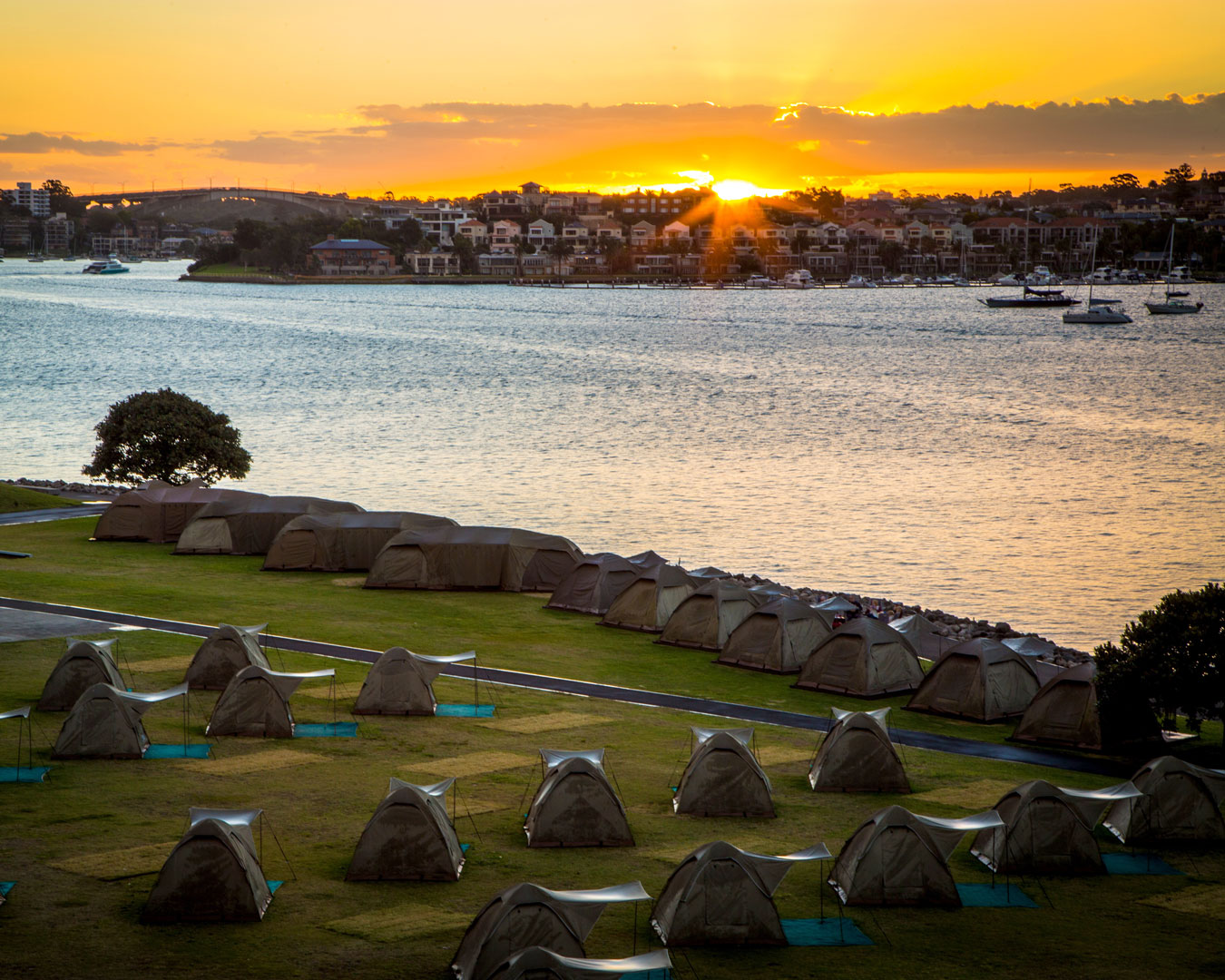 More adventures await at Cockatoo Island's waterfront campground. This outdoor getaway puts traditional camping—even glamping—to shame. Over the weekend, let Dad live out his outdoorsy vacay with the Deluxe Waterfront Package that includes a pre-erected dome tent, two beds and sun lounges (not to mention an array of other amenities like lanterns and quilts). Want to get the whole family on board? The Deluxe Waterfront Two Bedroom Package does the trick, letting the clan partake in a magical night by the harbour and under the stars. Or, you can bring your own tent and pitch it by the harbour for a cheaper (yet still excellent) Dad's Day gift. Book here.
Catch Some Side-Splitting Comedy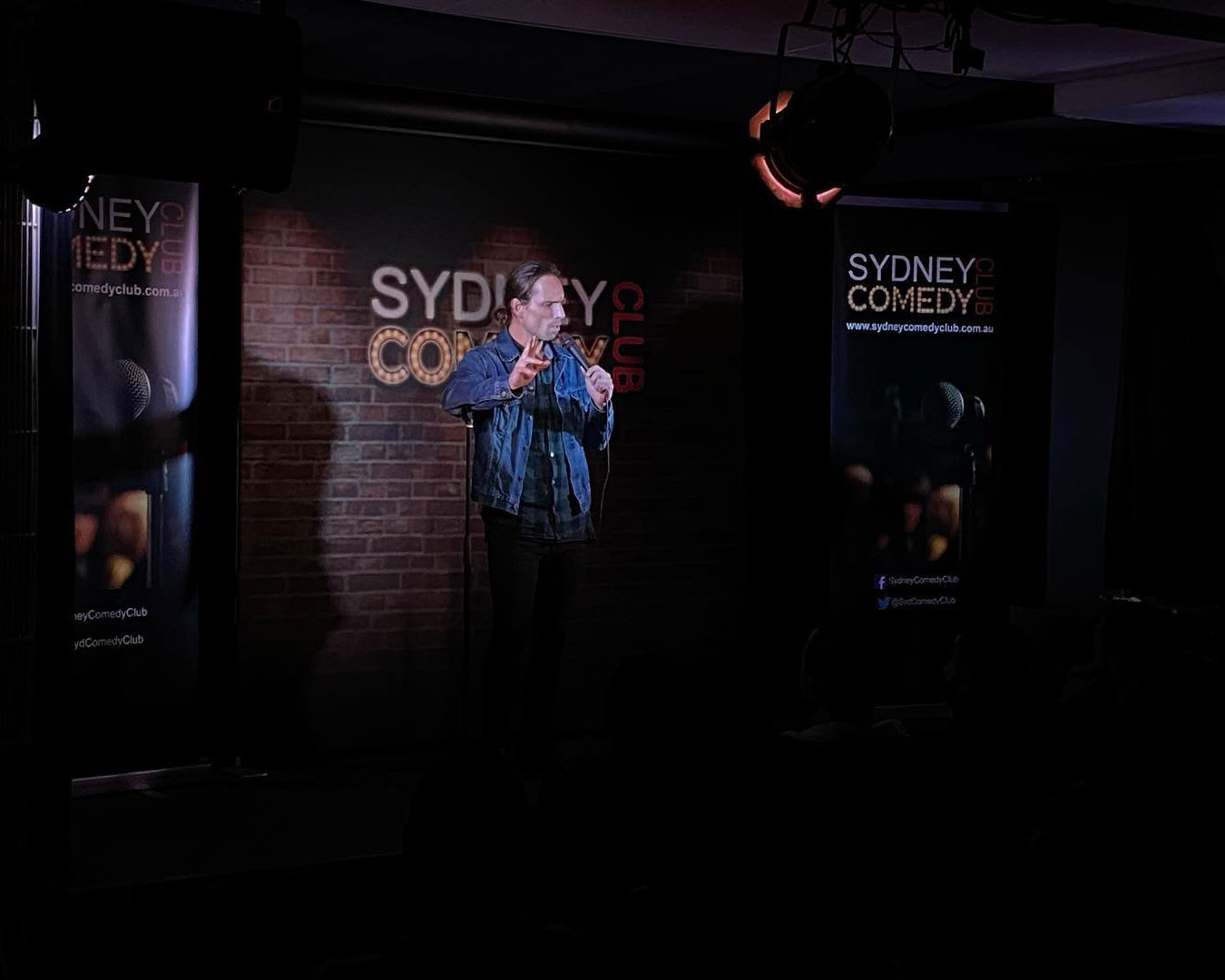 The peak of Sydney's comedy season may have died down, but The Sydney Comedy Club is still going strong. Featuring a range of comedians to tickle your fancy (and your ribs), the esteemed comedy club's show takes place along the beautiful harbourside at Luna Park, introducing a line-up of internationally renowned comics, as well as some greener ones. Let your dad off from being the life of the party for once. Book here.
Shout Him A Cold One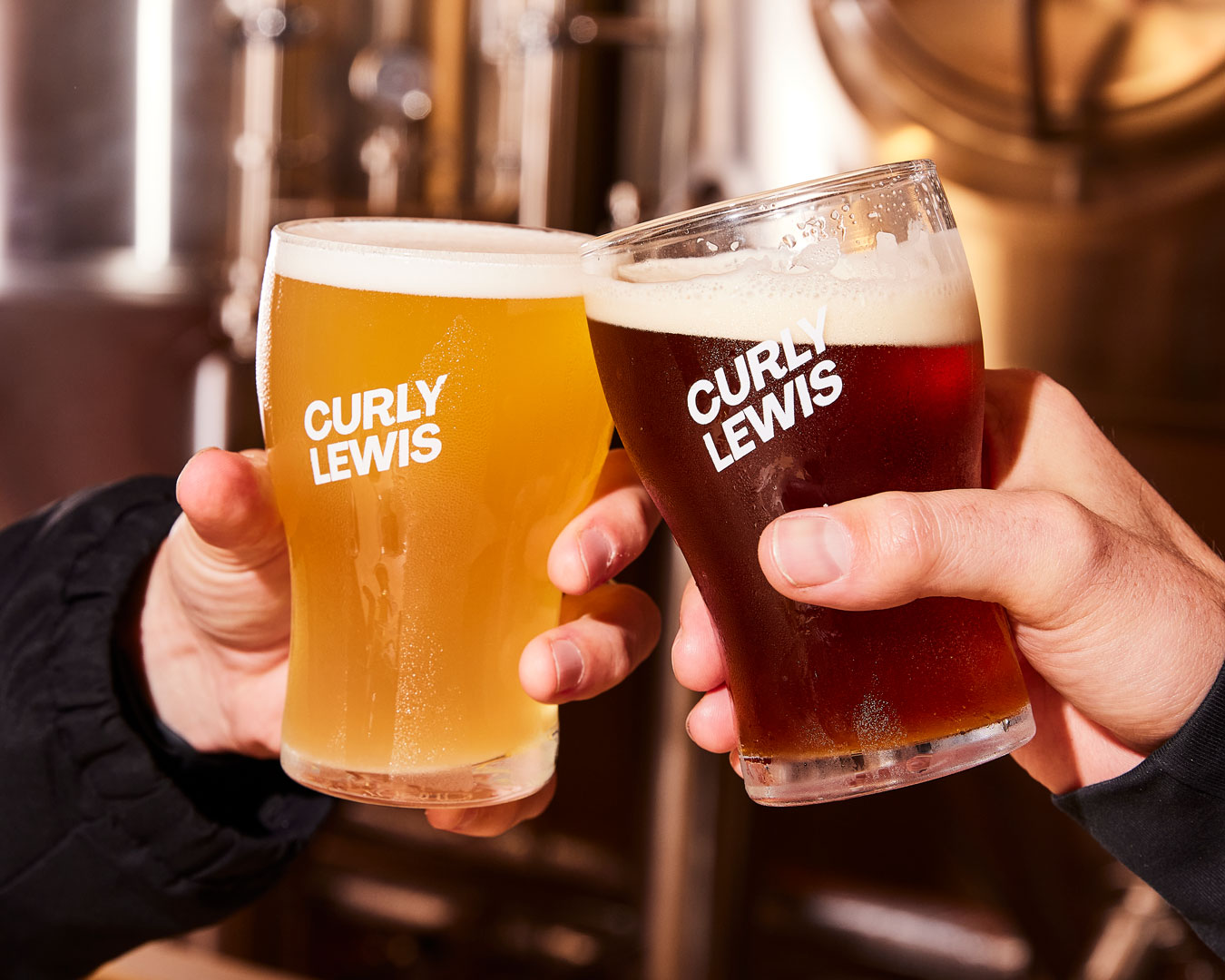 We can put our necks out to treat our father figures this Father's Day but, at the end of the day, all that matters is spending some quality time with them. Of course, doing so with a beer in hand doesn't hurt. Sounds like your cup of tea (or should we say your pint of beer?)
No doubt Dad loves to talk about the good ol' days, so take him to visit the Bob Hawke homage, 80s Australian brewpub of his dreams—The Bob Hawke Beer & Leisure Centre. Settle in for a cold one straight from the source, plus RSL-style Chinese fare and a game of pool in the venue's nostalgic RJLH Pool Room. Book here.
Or, impress your dad by taking him to the first-ever brewery to hit Bondi, Curly Lewis. Soak up those iconic beach views with a hazy pale, or order from an experimental rotating menu starring seasonal "wildcard" brews.
Live on the Northern Beaches? Nomad Brewing offers an equally serene coastal experience with independently brewed beers like the South Pacific Dream and Brookie Draught. Book here.
You could also just check out our choice picks of breweries in Sydney here, too.
Still stumped for ideas? Check out the best things to do in Sydney.
Image credit: James Adams, Victoria Bitter, Cole Bennetts, Skydive Australia, Holey Moley, The Baxter Inn, Sydney Harbour Tall Ships, Destination NSW, Sydney Comedy Club, James Evans