Just in time to spark your European summer wanderlust, Sydney's epic and enormous annual Greek food and culture festival is on the return.
This year, the Greek Summer Festival is promising a super tasty lineup of time-honoured Greek street food, as well 100s of market stalls and buzzy live entertainment. The festival is set to feature a whole lot of tasty treats like kafe kai frappe (Greek coffee) and special Greek pastries like loukoumades from Yiayia's Loukoumades.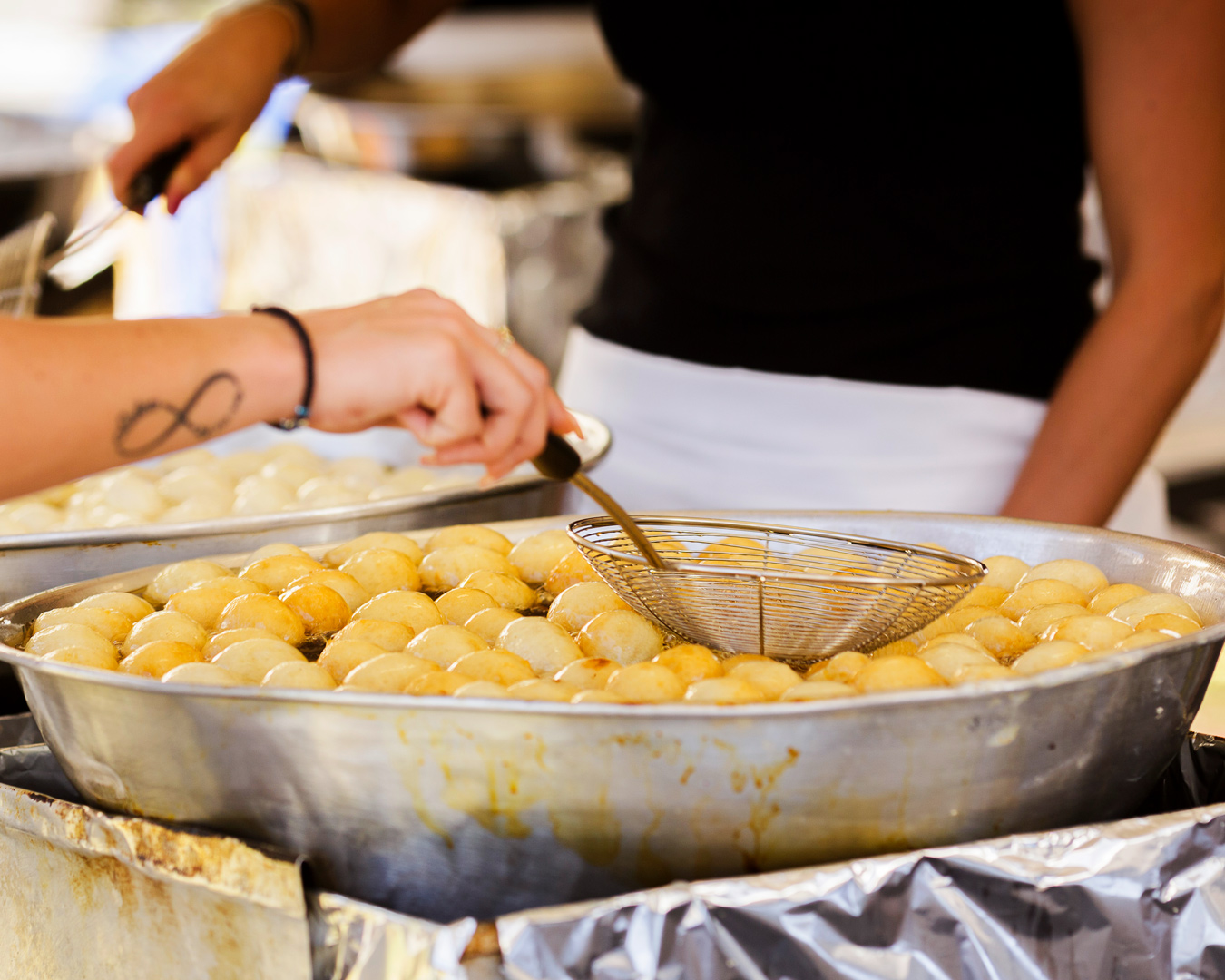 Also known as honey balls or Greek doughnuts, these deep-fried, bite-sized puffs of perfection are soaked in honey syrup and dusted with cinnamon and yes—you'll want to eat handfuls of them.
The festival is also locked to feature the largest Greek BBQ ever hosted in Australia, headlined by Greek celebrity chef, David Tsikeras.
Along with all the food coma-inducing Greek feeds, you'll also find a heap of free live music and special performances—including live Bouzouki and Greek Island instrumental shows and traditional dancing performances.
The night will wrap with a mega fireworks display, completely synchronised with Greek Music. What a vibe.
Entry to the festival is free. Head here for more info.
The Details
What: Greek Summer Festival
When: Saturday 12 February, 11am - 9pm
Where: Carss Bush Park, Carwar Ave, Carss Park
Now, check out what's happening around Sydney for Lunar New Year.
Image credit: Rolleiflextlr, Greek Festival of Sydney