One of our favourite NSW wine regions has stolen the show in the fizzy category for this year's coveted Halliday Wine Companion Awards. Gilbert Family Wines, located in Orange, has today claimed the title of 2023 Sparkling of the Year.
Yes, Orange is now officially one of the best spots in the country to pop bottles and sip delicious bubbly, according to the newest release of the Halliday Wine Companion guide. If you're not familiar with the guide, it was created by Aussie wine critic James Halliday and has become an annual Michelin-style compendium of Australia's best and most exciting wines, wineries, winemakers, and viticulturists.
The hugely detailed Wine Companion covers each region in depth, with a team of pro tasters dishing out star ratings for vineyards all around the country and hand selecting top wines to try. While NSW's 12 wine regions always score a few top gongs, this is the first year Orange, the country's highest wine region, has won Sparkling of the Year.
Typically the bubbly prize goes to Tasmania—however, according to the Halliday crew, Orange has been creeping up in the world of fizz with five notable inclusions in the race this year.
In the end, the Gilbert Family Wines Blanc de Blancs Chardonnay 2016 was the winner. It's a zero dosage sparkling, meaning no extra sugar has been added to the final wine—a pretty bold move, said the Halliday tasting judges, considering the acidity typically found in Aussie grapes (compared to Champagne).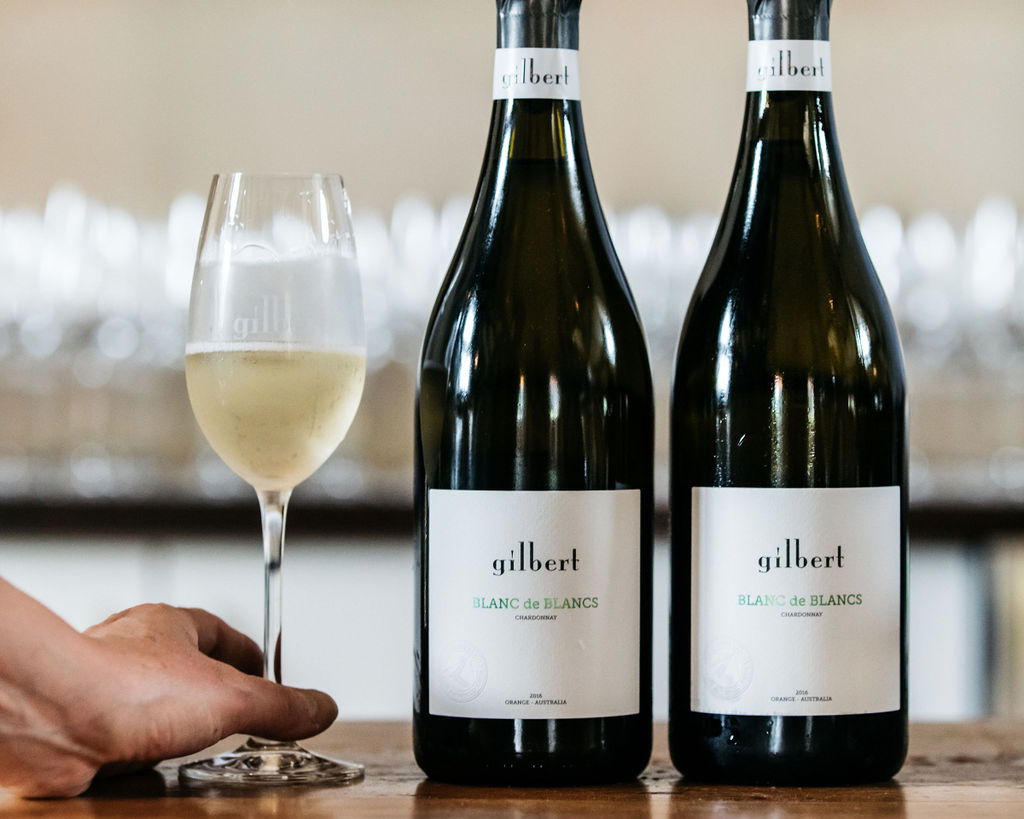 This Blanc de Blancs was also a winner for Halliday thanks to its technical prowess—a partial oak fermentation that tones "the fervent drive of quince, bitter almond, and citrus zest".
Gilbert Family Wines is run by father and son duo Simon and Will Gilbert. Wine has long been the family business—Simon is a fourth-generation winemaker and Will learned the ropes from his father at a young age. "As his friends, mentors, and previous employees have gone on to international acclaim, Dad has quietly continued doing what he loves, away from the limelight," Will says of his dad. "Crafting great wine for you all to enjoy! Wine of purity, elegance, and vibrancy. Wine that is varietally true to itself, clean, and technically sound."
Keen to head over to Orange and try this tasty sparkling? Gilbert Family Wines cellar door—The Cellar by Gilbert—is open daily.
Round out your trip to Orange with our guide here.
You can also shop the Halliday Wine Companion 2023 here.
Image credit: Gilbert Family Wines
Editor's note: Urban List editors independently select and write about stuff we love and think you'll like too. Urban List has affiliate partnerships, so we get revenue from your purchase.