They don't grow oranges in Orange, which is a shame because if they did they would probably be really good. At least, you would think they would be as pretty much everything else that is grown, reared, or fermented here is really, really good. That's because the region of Orange has something special. A dormant volcano.
Being situated at a high elevation in the shadow of Mount Canobolas gives Orange a unique agricultural position that vintners and artisans have been drawn to for decades. In the past few years, others have started to pay attention to what they've been crafting and the city is fast becoming one of the top gourmet spots in the country.
If you haven't been, now is the time to check it out. The city drips with federation architecture, boutique food-producers, and gorgeous vineyards—and all of it is just three and a half hours from Sydney.
The Best Wineries In Orange
Orange doesn't have the same deep history as other wine-producing regions. They've only been bottling vino here since the mid-80s and it has only been a recognised region for a little over 20 years.
That gives the winemakers here room to experiment, and experimentation is what the whole place is all about. The vineyards here are, after all, higher up than almost anywhere else in Australia. The conditions make it perfect for light, flavoursome, cool-region wines like Cabernet Sauvignon, Shiraz, Riesling, Pinot Noir, and Pinot Gris that are considered some of the best in the country.
With more than 60 wineries to choose from, we've selected the must-sees for your visit. Always remember to book ahead and practice good hygiene and social distancing. A lot of regional folk, charming and friendly as they are, do worry about us city slickers spreading the virus so make sure to be on it when sampling their stuff.
Bloodwood Wines
A small farmhouse with stunning views, Bloodwood is quintessential Orange so it only makes sense to start here. After all, Rhonda and Stephen Doyle started it all by planting the very first commercial vineyard in the region in 1983. Their wines still win awards to this day—expect very drinkable, premium stuff designed to enhance good meals with good friends. They do excellent big, bold reds in a region not known for the style and are a must-try.
De Salis Wines
De Salis is a small winery situated in an old barn on the northern slopes of Mount Canobolas that makes for perfect scenery-soaking sunset tastings. In recent years they've focused on interesting, fruity sparklings as well as Chardonnays and Pinot Noirs. Their sparklings are natural ferments and all their stock is low sulphite, unfiltered, and vegan. Enjoy on their big shady deck with one of the farm dogs lazing at your feet.
Borrodell Estate
Borry and Gaye Gartrell do it right up at Borrodell. Native conservation and sustainability are the name of the game and they boast a cellar door with views over their lush vineyards. It's a place with an emphasis on the finer things, which is evidenced by the fact they grow their own truffles, and you can sample said truffles in the award-winning Sisters Rock restaurant. Try their Gewürztraminer (say it with us: ge-voort-stra-meen-er), an excellent example of a variety getting a tonne of attention in recent years.
You can also stay on-site at Borrodell's charming Cider Suites, designed for couples, or three-bedroom cottages for larger groups.
Heifer Station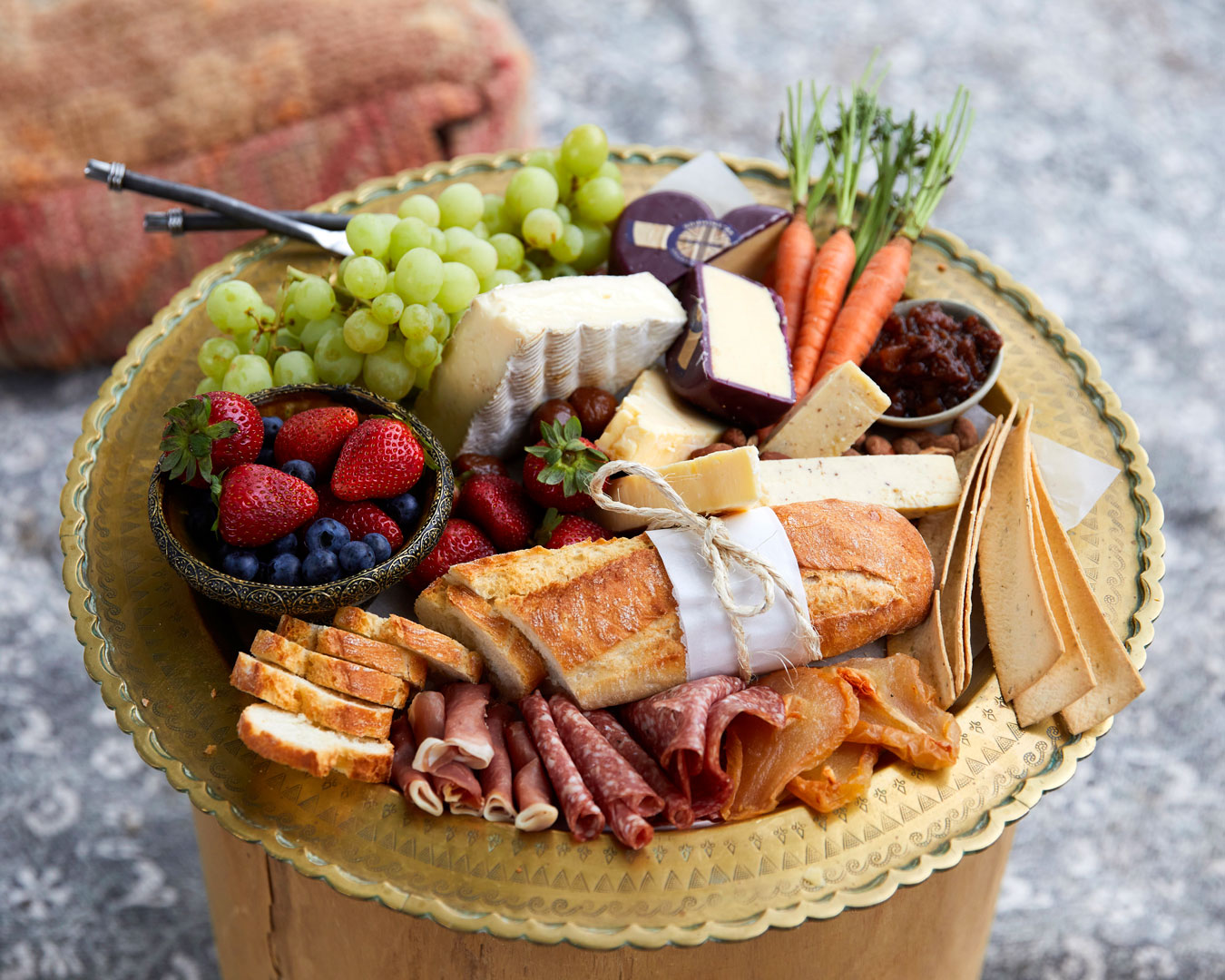 If you're heading out on a guided tour of the region's finest, Heifer Station will be your typical starting point—and it's not hard to see why. The place is so named because it's an actual farm with big shaggy cows you can get up close and personal with at the on-site petting zoo (there are also friendly llamas). Tastings happen in and around the ramshackle sheds where you can watch the local not-so-wildlife and then head inside for a cheese toastie around the fire. A bigger spot but very relaxed and enough going on to keep you entertained for a few hours.
Nashdale Lane Wines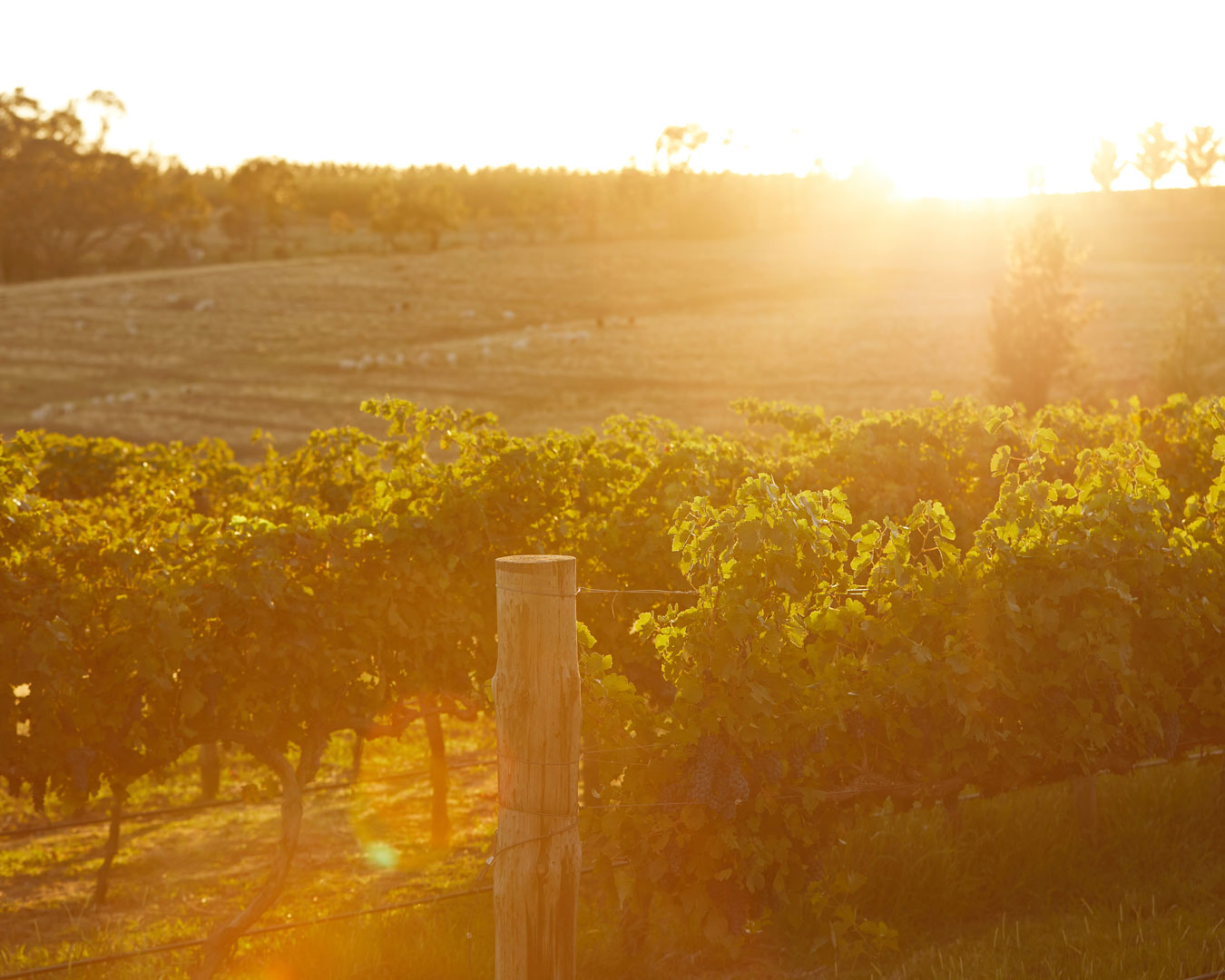 The first thing to hit you about Nashdale is that it's bloody gorgeous. It's a slanted tin shed surrounded by rugged bush scenery and perfect views of Mount Canobolas. This is a young winery run by an upbeat young family that has already turned a lot of heads with their "social", "colours", and "legacy" ranges. They do a bit of everything here across the red and white spectrum that you can curl up by their fire and work your way through.
Philip Shaw Wines
It wasn't until Philip Shaw began producing wine in Orange that people really began to sit up and take notice of what the region was doing. The charismatic salesman is a bit of a local legend and has over 40 years of experience in the business. The vineyard is now run by his sons who are equally passionate about top quality wines and produce award-winning shiraz, merlot, and viognier. Worth a stop if you're after a bit of history with your tasting.
Printhie Wines
Brothers Ed and Dave Swift started Printhie Wines here in 2004 and quickly established themselves as some of the best producers in the region. They own four vineyards, one of which is the highest and coldest in Orange and, as a result, produce some of Australia's best sparkling wines. Fans of Champagne will be happy here as their style mimics the original French in both taste and production. Sip a glass or two while overlooking the vineyards at their cellar door. The Sauvignon Blanc is also particularly good.
Ross Hill
People rave about Ross Hill and it's easy to see why. Now in its second generation of family ownership, the winery sells smooth, crisp chardonnay, and light, airy pinot noir direct to independent bottle shops and fine dining restaurants in Sydney. They were also Australia's first certified carbon neutral winery and put a lot of effort into being as sustainable as possible. Combine with modern Aussie outdoor seating in the heart of the vineyard and you're onto a winner.
Stockman's Ridge Wines
If you're planning a summer trip, Stockman's is the prime spot you want to be in when the sun is beating down. Excellent outdoor set up under the shade of enormous trees with fire pits for the cooler evenings. Owners Jonathan and Valerie Hambrook do some awesome things with shiraz and chardonnay using sustainable, biodiverse farming methods. Their sweet dessert wine, the "campfire ratafia", is perfect for pairing with a cheeseboard.
Rowlee Wines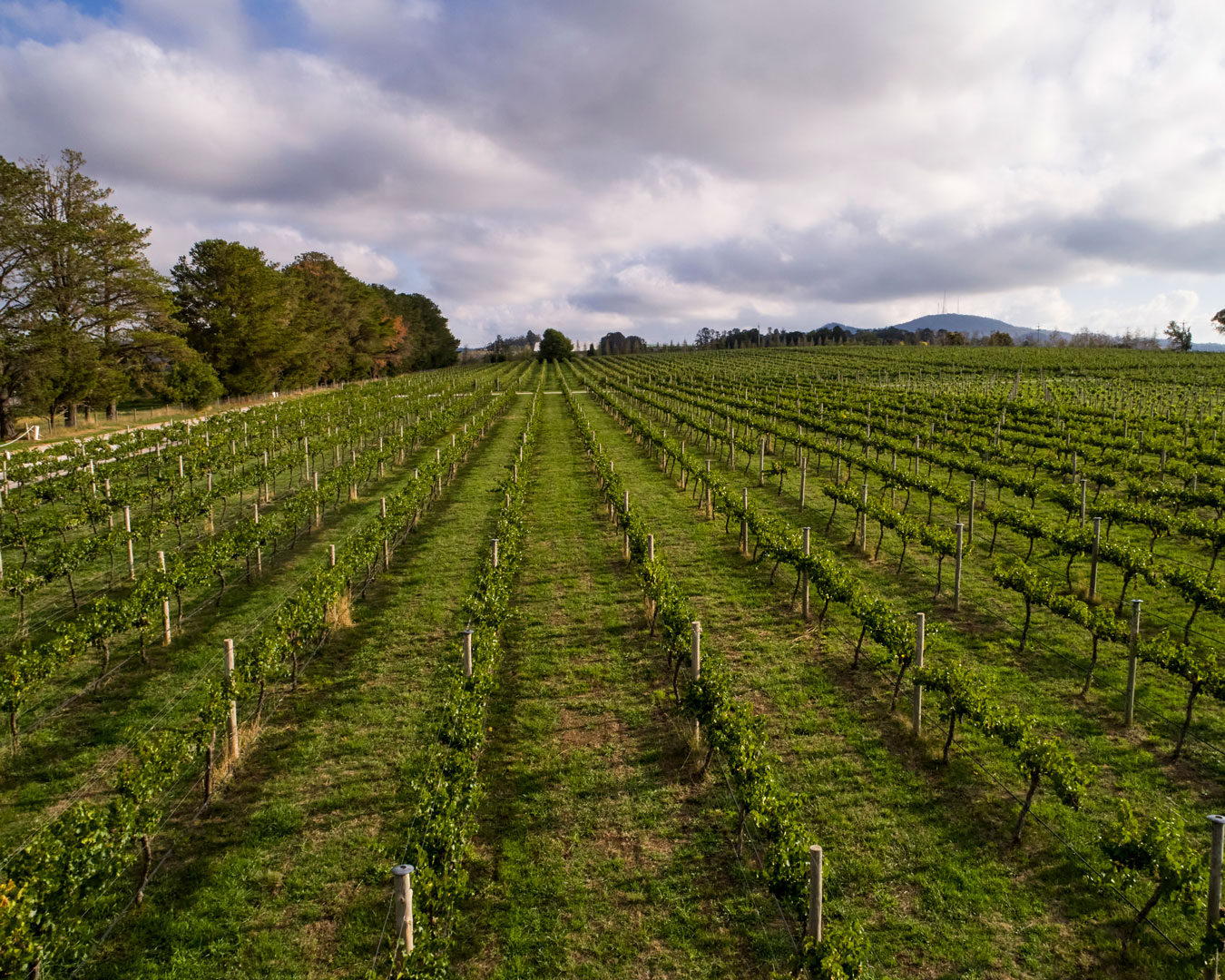 Nik and Deonne Samodol brought over old-world winemaking tradition and heritage from their native Croatia to the highlands of Orange where they blend it with new world styles. It's a tradition carried on by their daughter who now runs Rowlee Wines producing Arneis, Riesling, Chardonnay, and Pinot Noir varieties that are packed with flavour. Warm and modern tasting room with stunning views of the vineyards, particularly at sunset.
Cargo Road Wines
Cargo Road is one of the oldest vineyards in the region, set on the slopes of Canobolas with (yet another) jaw-dropping view. Winemaker James Sweetapple takes a holistic, sustainable approach to grape-growing, and his dedication to the soil, the grapes, and the natural way of the land results in some damn fine wine. His Zinfandel might be one of the tastiest reds we've ever had, just quietly.
Where To Eat In Orange
Foodwise Orange has almost as much—if not more—to offer than wine and its reputation as a gourmet spot was solid even before the wineries came of age. Being a bigger city there are a fair few options.
You've got the "special occasion" places with proper fine dining credentials—we'd be remiss not to recommend well-known and well-heeled Racine and Tonic in this list. But, you've also got tasty hidden gems and a few excellent bars and pubs to get a feel for the local atmosphere.
Charred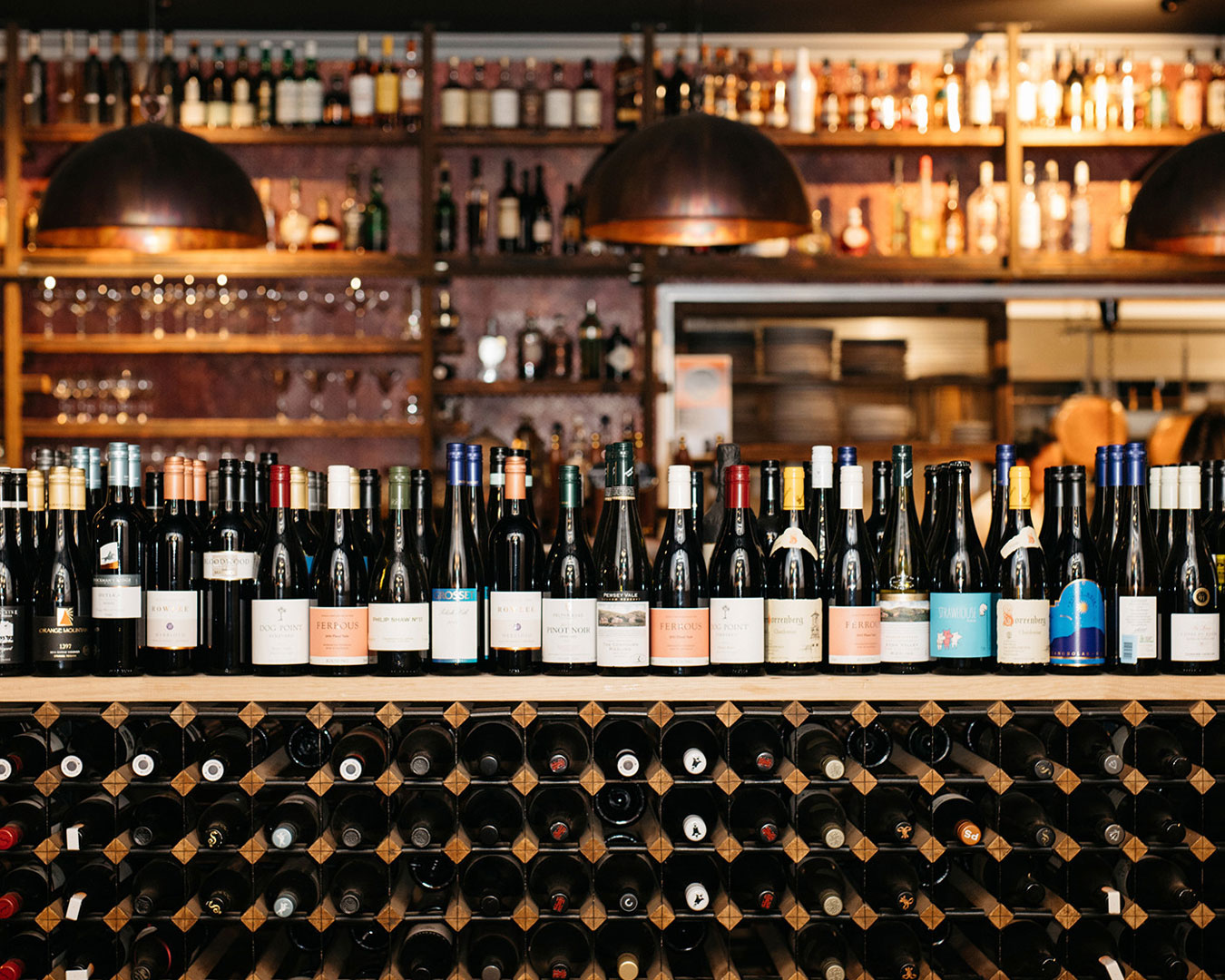 So named for the "Lucifer" wood and charcoal oven through which a lot of the food gets its flavour, Charred is a serious contender for best in town. They do modern Aussie fare dressed up with exquisite attention to detail. Standouts here include the lamb, the fire-roasted beetroot and goats cheese, and the foraged mushroom custard. All their ingredients are locally sourced and showcase the best the region has to offer. Ask the sommeliers to talk you through the extensive wine list or the bartenders to whip up a drink to your taste and make sure you save room for the banana chocolate bomb!
The Agrestic Grocer and Badlands Brewery
Two giants in the Orange food and drink scene are combined under the same rusted tin roof out on the north-western fringes of the town. The Agrestic Grocer is a local produce store perfect for stocking up on supplies to take home while also offering quirky cafe feeds like their packed buddha bowl or crumbly apple pie. Next door you have the oldest craft brewery in town offering experimental IPAs and nitro stouts that go down a treat after a meal.
The Hotel Canobolas
Situated in the heart of the action and named after the famous mountain, The Hotel Canobolas is the dominant drinking establishment in town, primarily because of its size. "The Nobby" is massive and features a sports bar, a steakhouse restaurant, a Thai restaurant, and a whisky bar. If it sounds like a lot, that's because it is, but somehow the hotel gets away with it by blending all of these disparate elements together smoothly and delivering on flavour and quality. A great stop for a drink with friends.
Washington and Co.
If you're out and about and looking for a place to carry on the night, Washington and Co. has you covered. It's a dedicated whisky bar with a packed-out back bar stocked with spirits from around the world. The often busy, moody joint is open until midnight with live music and unbeatable mixologists who make a whisky sour worth writing home about.
Good Eddy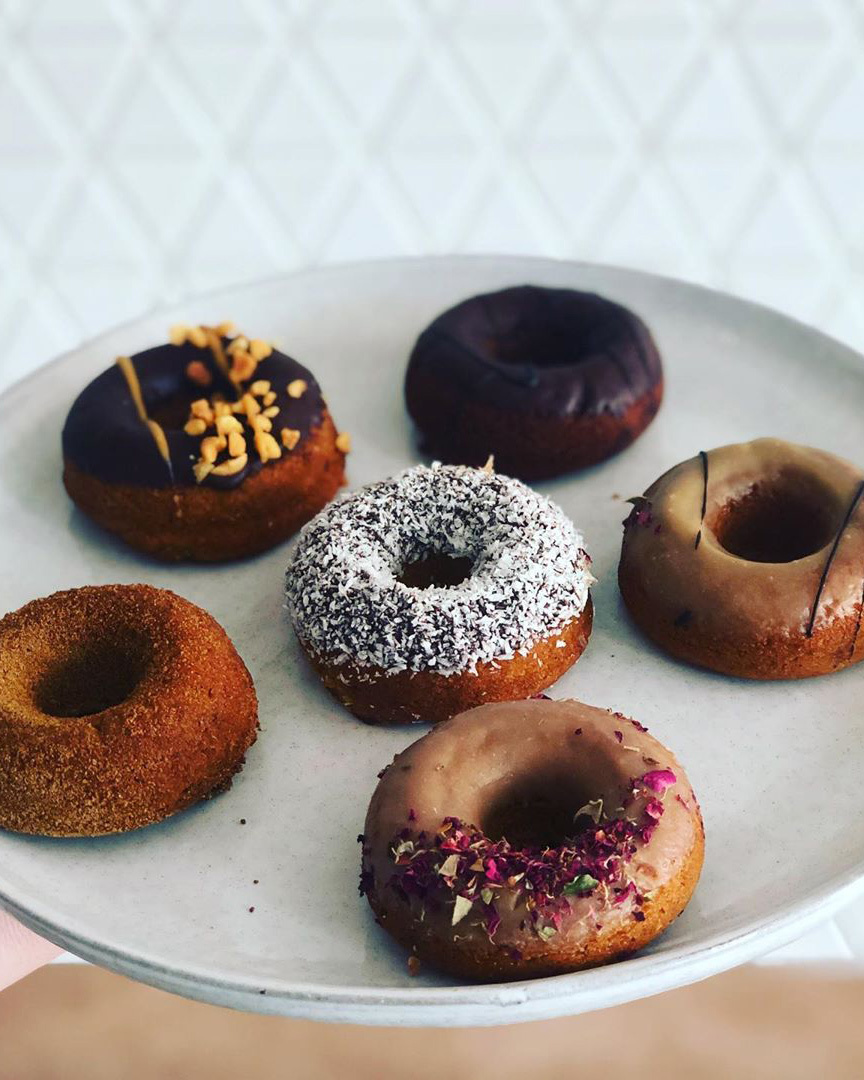 Good Eddy is kind of like a Brunswick or Surry Hills transplant in the centre of Orange which makes sense because husband and wife duo Maddy and Toby were hospo veterans in Melbourne before making the move here in 2014. Cool indoor plant-vibes with great coffee and a mean bacon and egg roll or smashed avo. The only downside is that they're not open on weekends!
Fiorini's Ristorante Italiano
Even many locals will struggle to tell you about this place. The tiniest of tin cottages on the outskirts of town, Fiorini's is run by two nonnas who serve up delicious traditional Italian dishes. Get fresh, handmade ravioli, and succulent local lamb while sipping on your haul of local wines as BYO is encouraged. The open-plan seating and kitchen mean you can watch the owners work their magic while seated at mismatched wooden tables and chairs. The whole operation feels like you've been invited round for a home-cooked meal.
Anything Grows
This cafe is any houseplant hoarders dream as the outdoor courtyard looks like it has been set up in a fully stocked garden centre. Enjoy high tea complete with cucumber sandwiches and jam and cream scones amongst the roses, or tuck into something a little more substantial like the mushroom, hash brown, and egg damper roll. If you actually have discipline issues when it comes to buying houseplants, this place may not be the best as most of the foliage is actually on sale too.
Birdie Noshery and Drinking Establishment
Anywhere described as a "noshery" is worth a look in our books. Birdie is the brand new brainchild of the gals behind the super popular Lolli Redini, which is unfortunately only doing takeaway right now. Still, you can get a feel for what goes on at Lolli's here with fresh, veggie-heavy tapas, hot pretzels, and juicy oysters direct from the famous Moonlight Flats in Batemans Bay. It's got a great atmosphere that carries on until midnight with classic cocktail offerings and craft tinnies.
Things To Do In And Around Orange
Around Orange, it's all about the trails, the bush, and the scenery. After all, you've got to earn a little indulgence and the country air is perfect for freshening up after all that wine and rich cuisine. If you're heading to Orange, you can't miss the views from these spots.
Pinnacle Lookout
This is a top trail that is pretty much a requirement for visiting the region. From the road, it's only 15 minutes to the top which makes it fairly accessible, though the steps up can get a little intense. The views from the summit are totally worth it however as you can take in panoramic vistas encompassing Mount Canobolas itself plus the town of Orange in its entirety. You really get a sense for the region as a whole from up here as you can see for miles and miles.
Lake Canobolas
Lake Canobolas is a little bit of a hidden gem with wide empty spaces that can leave you feeling like you're really in the middle of nowhere. It's a top spot to cool off during the summer though it's better in the autumn when the dam level is usually more full. The walk around can be done in under an hour depending on your pace but there's no need to rush as the scenery is beautiful.
Federal Falls Walking Track
This walk is a little bit more involved for those who want a slightly tougher trek. Goes around the foothills of Mount Canobolas and gets quite steep at times but it shouldn't take you more than an hour and a half to complete the loop. The falls themselves are a cascade that drops straight off a broad cliff face, which is really impressive after rains.
Ophir
North of Orange you have the town of Ophir—the spot where gold was first found back in the day that began the gold rush that put Orange on the map. This area has some great walking trails and nature spots too if you fancy bringing a picnic down by the river or putting on your hiking boots and getting out into nature. The Fourth Crossing picnic area isn't far from the Ophir Cascades which you can access along the nearby fire trail and is a really scenic site.
Where To Stay In Orange
Byng Street Hotel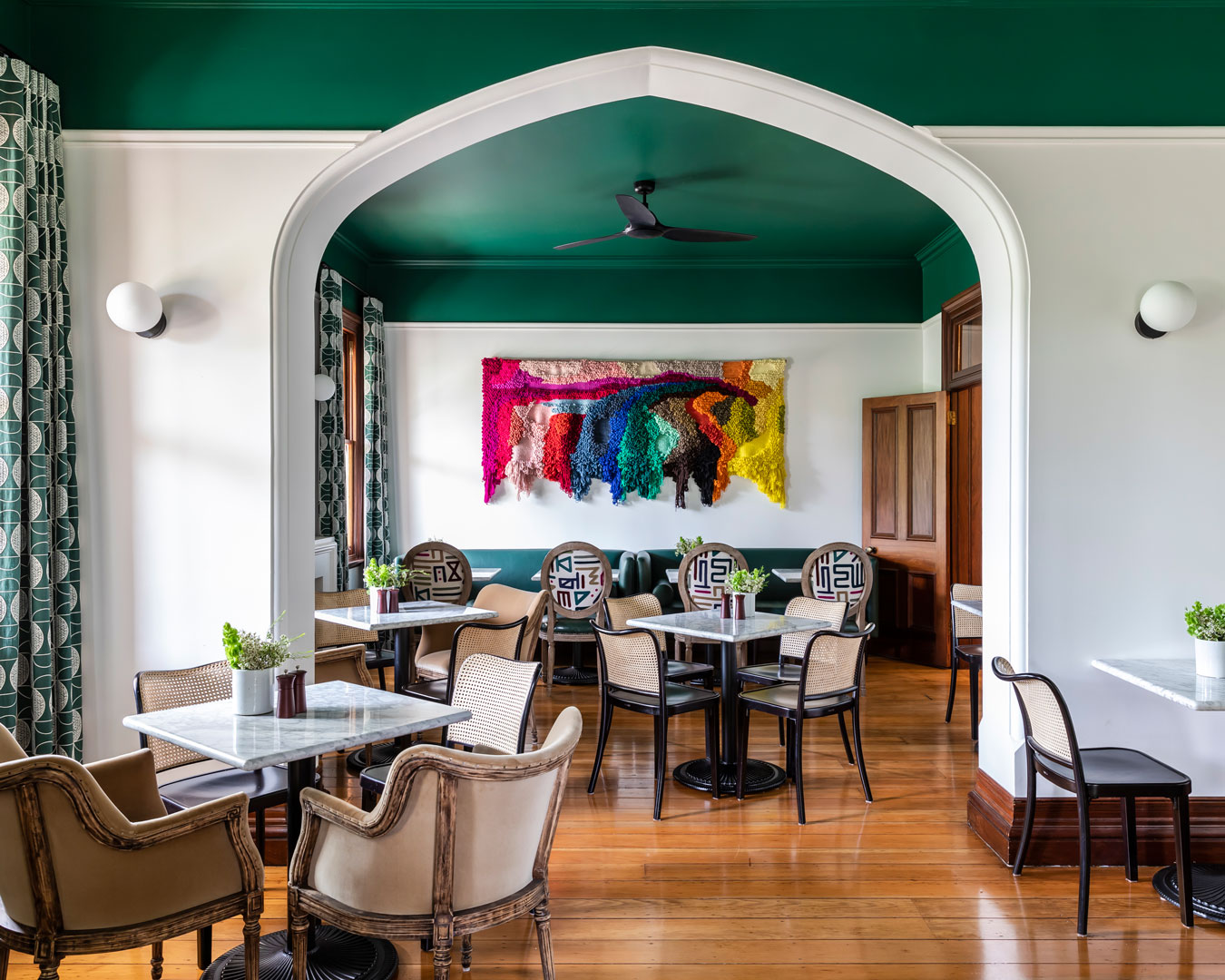 Byng Street Hotel is a pretty juxtaposition of historical country homestead vibes and modern design. Located in the heart of town, the 1896 building features 22 stylish guest rooms and suites (with roomy bathtubs), and you can choose to stay in the contemporary designed modern wing or the historical style of the original heritage home. You'll also enjoy a delicious two-course breakfast in the Yallungah Dining Room each morning, showcasing the amazing local produce. Book here.
Nashdale Lane Wines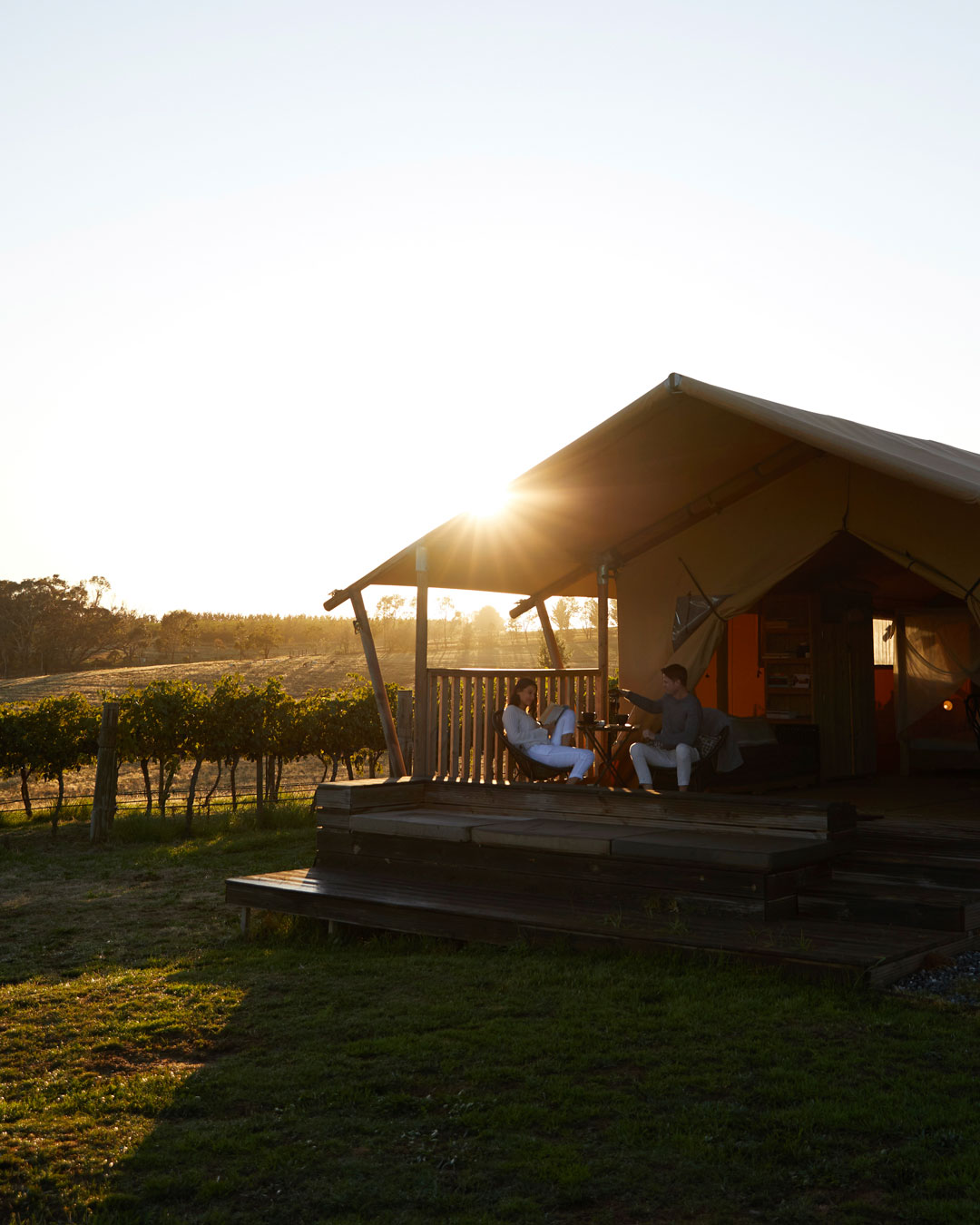 Aforementioned Nashdale Lane Wines offers on-site luxury glamping cabins so you can snooze and stargaze alongside the vines, and wake up to one of the best views in the region. Book here.
Exploring the best of NSW? Check out more of our local escapes guides:
Image credit: Nashdale Lane, Destination NSW, Good Eddy
Editor's note: Urban List editors independently select and write about stuff we love and think you'll like too. Urban List has affiliate partnerships, so we get revenue from your purchase.