Update
Lentil As Anything is currently running a GoFundMe to raise $150,000 by the end of October. The business is struggling due to the effects of the pandemic, and need help from the community to continue to provide an important service.
Lentil As Anything is a pioneer in the Australian social enterprise game.
The restaurant, with venues in both Melbourne (Abbotsford Convent, Northcote), and Sydney (Newtown), is well-known for its pay-what-you-feel method of providing food to hungry punters. And now with the pandemic continuing through Australia, the Lentil As Anything team is working harder than ever to make sure vulnerable Australians are provided for with free meals.
"During these times of unprecedented crisis, community resilience is measured by the quality of life that our most vulnerable face. Through this pandemic, Lentil As Anything is committed to providing essential food support to 150,000 vulnerable Australians in our midst with wholesome and nutritious meals," says Shanaka Fernando, founder of Lentil As Anything.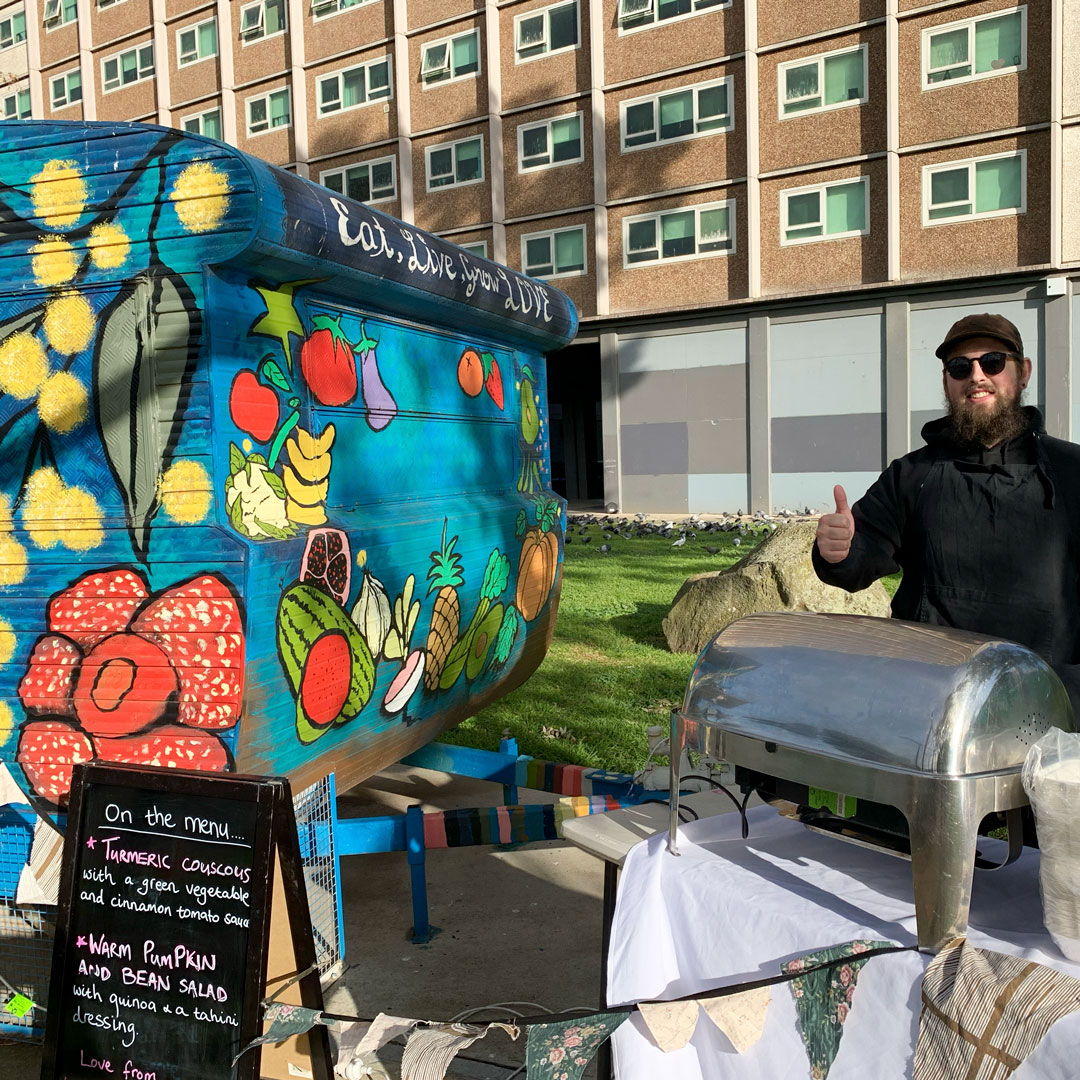 Lentil As Anything was initially established in St Kilda way back in 2000 to help feed vulnerable residents in the area. Over the past 20 years of its existence, Lentil As Anything has grown its services to provide pay-what-you-feel edible gardens and a grocery store, as well as event catering, hospitality pathways and training programs.
When the pandemic hit, the restaurants were quick to adapt to the situation and doubled down on the goal of providing as many free meals to Australians as possible.
Using their five kitchens, Lentil As Anything is preparing upwards of 3,000 meals per day, with half of those being dispatched to the community for free. They're also providing pay-what-you-feel food delivery options for their 'slow' fast food vacuum-sealed meals.
The team is also:
Promoting restaurants as safe places where the homeless and rough sleepers can wash hands, use the toilet and charge their phones
Operating a pop-up Lentils at the Church of All Nations in Carlton every Tuesday, Wednesday and Thursday from 12pm - 2pm and 5pm - 7pm for the foreseeable future. Located at the base of the Carlton public housing towers, volunteers will be working with the community to have food delivered to residents within the towers
Continuing to work closely with a number of community organisations and the Yarra Council to provide food relief each day of the week, including the community living close to the Collingwood and Richmond public housing blocks. Next week the team will also be launching a cooking and preserving program for the residents of the Richmond towers
In partnership with Fawkner Commons, Lentils As Anything will also launch another pop up that will run from 4.30pm - 7pm each Friday
In Sydney, Lentil As Anything is also preparing an additional 600 meals per week for the City of Sydney council, for distribution to vulnerable communities members
If you want to help Lentil As Anything continue this amazing work, please donate or volunteer. You can do so at the Lentil As Anything website.
Image credit: supplied