Lune Croissanterie is what happens when you charge an aerospace engineer with creating the ultimate croissant. You get the perfect audible crunch to buttery centre architecture, you get pastry precision, never-fail consistency and, according to The New York Times, what's pretty close to the best damn croissant in the world.
Well, get ready to take the plunge into pastry paradise, because this week Melbourne's veritable queen of croissants, Lune founder Kate Reid, has confirmed that she will be setting up shop in Sydney.
The location of Lune in Sydney is currently under wraps as the team scouts the ideal spot, recruits staff and maps a plan to maintain that extra-special Lune croissant chemistry across the border. Basically, we're looking at a 12-month timeline, so mark your calendars. Reid took extra special care trying to find the perfect spot to find her second Melbourne location—a former Indian curry joint on Russel Street, which was transformed into Lune's signature slick polished concrete, LED strip lighting and black glass look.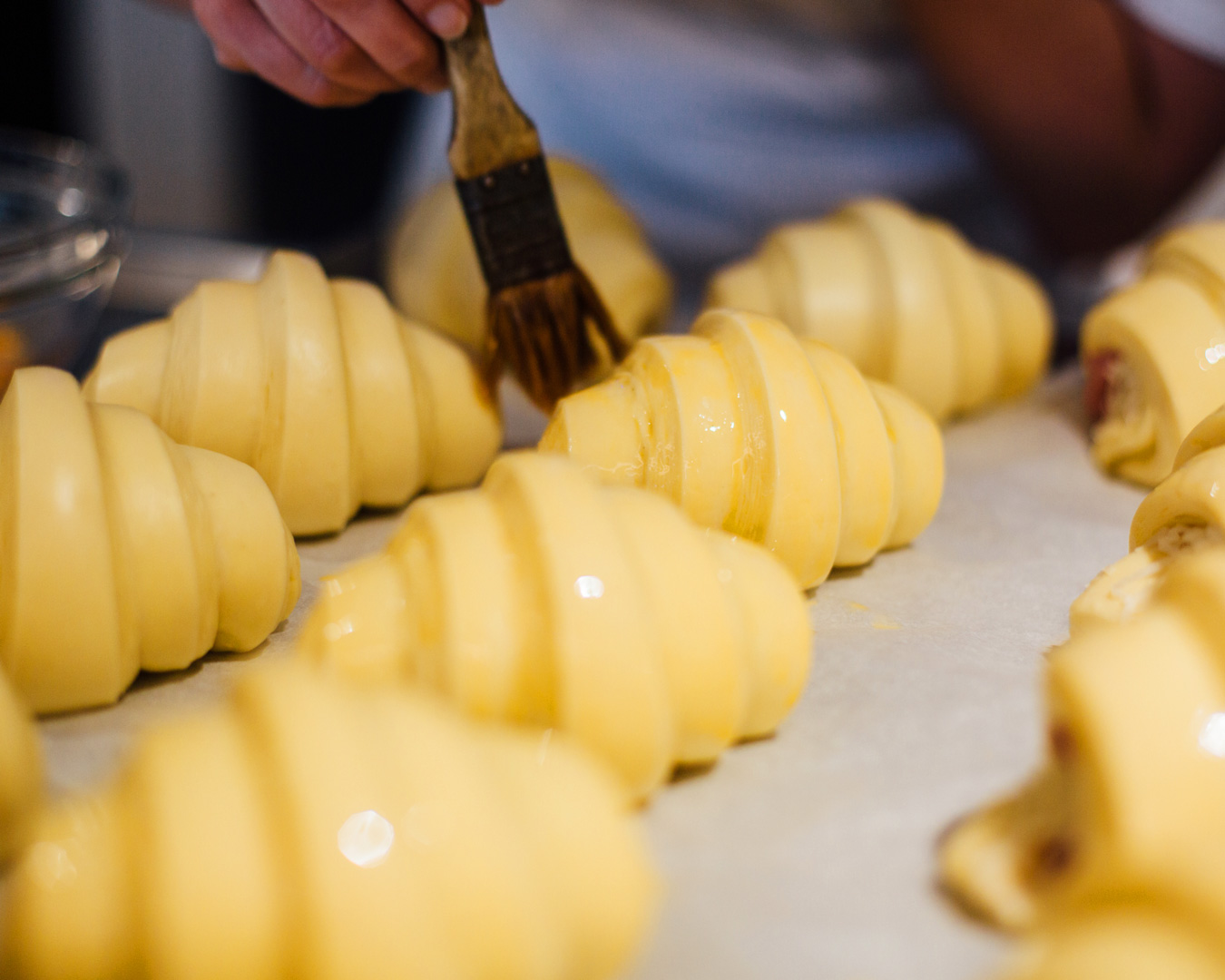 If Lune's two Melbourne locations are anything to go by, we can expect to be sampling the croissant icon's smash hits: classic croissants, the legendary ham and gruyere, almond croissants, pain au chocolat and lemon curd cruffins. Swoon.
It's still TBC whether Lune will buddy up with a Sydney-based roaster on the coffee side of things (it's Melbourne's Small Batch down south)—but having popped up at Paramount Coffee Project once before, that could be a hot tip.
For now though, check out Sydney's best loaded croissants.
Image credit: Annika Kafcaloudis