Messina bake-at-home cookie pie is making another major comeback. This time, topped with a tonne of 100s and 1000s in the form of our childhood party fave, fairy bread.
Messina's hefty cookie pies have been hugely popular—first a choc-chip creation, then a rose-coloured red velvet cookie, and a peanut butter jelly number, but we reckon this nostalgic pie takes the cake.
Looking especially drool-worthy, this crumbly cookie pie is filled with milk and dark Messina chocolate chunks, vanilla custard that oozes out when baked, and a hefty dusting of 100s and 1000s. You may want to order more than one.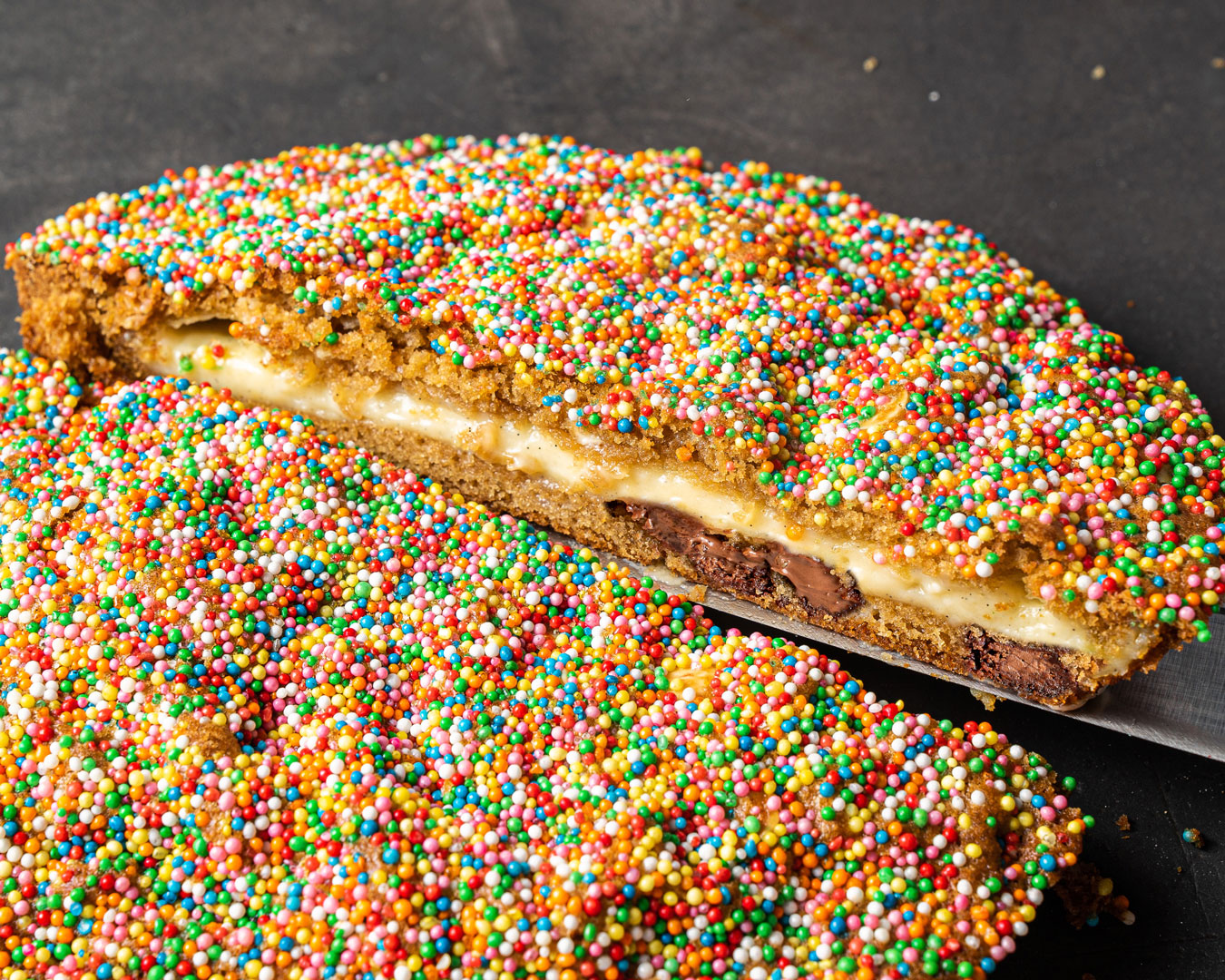 The fairy bread monster cookie pie will be available to pre-order from all stores on Monday 19 July from 9am—and you can sign up for pre-sale here.
If you're new to the cookie pie game, be warned, these babies sell out quick.
As usual, cookie pies come saddled with a tub of gelato and you can order them in 500ml, 1ltr or 1.5ltr sizes, ranging from $38 - $48. More info on how to order and pick up times is here.
The Details
What: Fairy Bread Cookie Pie
When: Pre-order Monday 19 July from 9am
Where: Pick up available from all Messina stores, except for The Star
And, seeing as you're definitely a sweet tooth, why not have a crack at this salted caramel espresso martini recipe.
Image credit: Messina