Big news: Sydney will be getting its very own Nobu restaurant just in time for Christmas.
Yes, as of December 2020, legendary chef Nobu Matsuhisa will be opening his very first Sydney outpost at Crown Sydney, the awesome-looking spire that is Sydney's tallest building and the soon-to-open and very controversial casino at Barangaroo.
Nobu is a big deal—as well as featuring regularly on Keeping Up With The Kardashians and being part-owned by Robert De Niro, the restaurant is a culinary icon and Nobu's influence is enormous. The world-renowned chef kicked off his career studying Japanese cuisine at Matsuei before shifting to Peru to open his own sushi bar. Here, he found inspiration in the local culture and native Peruvian ingredients, developing an entirely new spectrum, which is now called "Nobu style".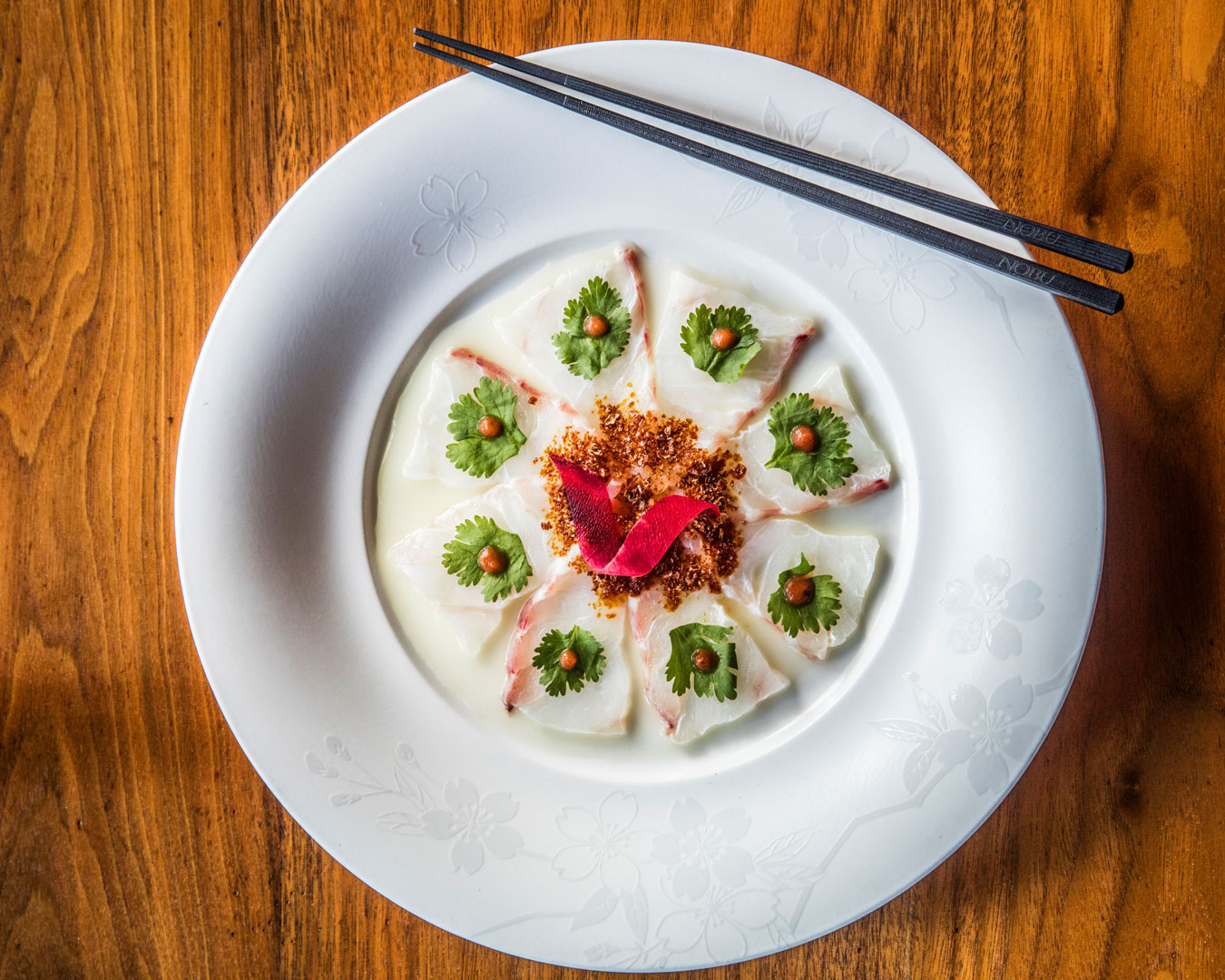 There are now 42 Nobu restaurants around the world, in 40 different cities spanning five continents. There are even Nobu hotels in Las Vegas, Manila, Miami, Malibu, Palo Alto, Marbella, Ibiza, London, Cabo and Barcelona.
Nobu Sydney will be the third Aussie iteration (Melbourne and Perth beat us to it), and while most of the menu is under wraps for now—we can tell you that Nobu icons will be on the menu (like black cod miso and yellowtail jalapeño), and that the Sydney location will incorporate local flavours.
"Sydney is one of my favourite cities and the food scene has always impressed me—the quality of the produce is stand out," chef Nobu said in a statement.
"I am looking forward to bringing Nobu to what is already one of the most interesting cities in the world!"
Nobu is just one of a few sparkly jewels in the almost open Crown Sydney tower—the lineup also includes a restaurant from Irish Michelin-starred chef Clare Smyth. There'll be a total of 14 restaurants in the new property, with more details still to be revealed.
For now, here's our rolling list of restaurants now open and taking bookings in Sydney.
Image credit: Nobu