Remember Sydney's monorail? Installed in 1988, it was ultimately torn down in 2013 and—like so much of our city's transport infrastructure, it wasn't exactly useful—but boy oh boy, was it novel.
Snaking through high-rises in Darling Harbour, Chinatown, and the CBD on a single loop, Sydney's monorail mostly ferried shoppers from Pitt Street down to Sega World (another RIP), and while it wasn't used quite as much as the then Transport Minister had hoped, around 70 million passenger journeys were made during its lifetime.
Here to inject a bit of 90s-era monorail nostalgia back into our lives is a sensory installation set up within one of Sydney's abandoned monorail stations.
Created by Sydney-based artist collective osmosis as part of Create NSW's "Play the City" program, the installation is due to open this month. It will explore the idea of nostalgia as a form of healing, and the comfort we often find in familiar sounds and sights after turbulent times.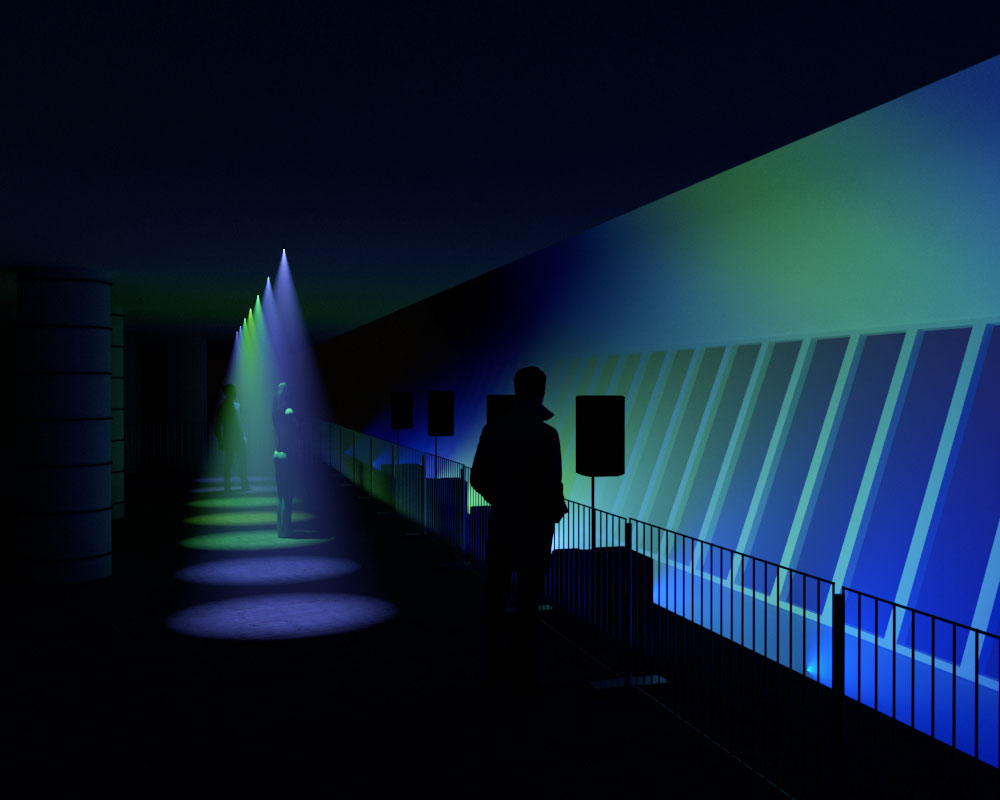 Working on the project is lighting artist George Webeck, sound artist Mara Schwerdtfeger, and creative director, Marco Rinaldi.
Basically, the art trio will be transforming the dimly lit monorail station at Level 5 of the Number One Dixon Street shopping centre into a time portal of sound and light, using an ambient composition made up of sound samples from the past 20 years, like melodies of important songs and field recordings from the city over time.
The soundtrack will dance up and down the platform via a series of speakers, followed by coloured spotlights, for a sensory experience that will run for 30 minutes.
For more information, head over here.
The Details
What: osmosis monorail installation
When: Opening night Thursday 20 May, 6pm - 10pm. The installation will then be open 6pm - 9pm from Friday 21 May to Sunday 23 May, and again the following weekend, Friday 28 May to Sunday 30 May.
Where: Level 5, Number One Dixon Shopping Centre
Now, dance around lightning and lasers at this free exhibition that's all about light.
Image credit: Daphne Nguyen and osmosis