There are some things in Sydney that truly transport you to a whole other universe and the antics at Prince of York are just this.
Slotted inside the CBD's former John Solomon Building (the buzzing heritage-listed warehouse on York Street), Prince of York and its beating basement discotheque have been whipping up late nights to remember (or not) for almost two years. Now, it's turned up its bottomless brunch offering to feature Sydney's best drag queens, unlimited margaritas, and a feast so good you'll wonder why you ever ate anywhere else.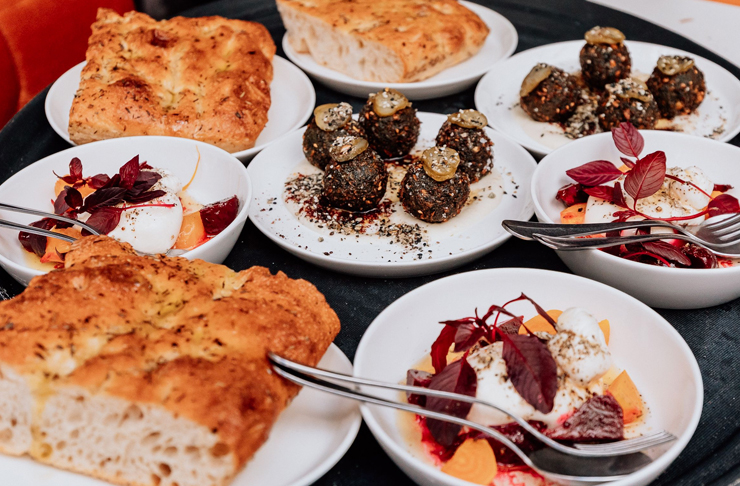 Pinned as Prince of York's "Disco Baby Bottomless Brunch", you'll basically be privy to two hours of free-flowing Tommy's Margaritas, rosé spritz, prosecco, wines, and tap beer. On the foodie line-up, you'll get to fill up on oysters, kingfish crudo, house-baked focaccia, burrata with black pepper and honey, falafels with garlic sauce, crab sandos slathered with truffle hot sauce, and, to finish it all off (if you still have the room)—orange and pistachio cannoli.
The Disco Baby Bottomless Brunch kicks off every Saturday from 12pm until 2pm and all your brunching will be accompanied by non-stop entertainment from Sydney's finest queens of drag. And naturally, if you're keen for the good times to roll on, you can always kick on down to Prince of York's underground party basement known as Pamela's.
Book your spot at Prince of York's Disco Baby Bottomless Brunch here.
For more of Sydney's best drag shows, jump over here.
Image credit: Prince of York