It's been four long years since Pub Life Kitchen stopped serving its top-tier burgers at the Lord Wolseley. It was a simple menu that quickly earned a cult following; the wild and occasionally ridiculous Wednesday night burger specials, dry-aged meats, and ultra-chill pub vibes are these days the stuff of legend.
Well, the very good news for your Monday is that this month PLK is on the return—firing up the kitchen at Lord Wolseley once more, and dishing out those perfected "OG Burgers" alongside an evolved, all-new menu (that's currently on offer for takeaway with lockdown still in play).
"When we closed Pub Like Kitchen in 2017, I didn't expect we'd ever open it again," founder Jovan Curic said in a statement. "A lot has changed in my life since then, and in a stroke of lucky coincidence myself and the Sullivan family who own the pub, reached out to talk about bringing PLK back at the same time."
PLK fans will be happy to learn that other superstars from the original menu are making a comeback. As well as the OG Burger (a stack made up of dry-aged grass-fed beef patty, cheese, pickles, tomato, lettuce, and roasted garlic and lime mayo), you'll also find the TLC (fried chicken, double cheese, pickles, green sriracha mayo), Curic's thick-cut chips, and hot n sticky chicken wings.
When it comes to what's new, Curic says, "this time it's a family affair, with my wife Dee and I creating a menu that pays homage to both our love of the classic Aussie pub, great quality Australian produce, and also our Serbian heritage."
Kick-off with an Adriatic-style octopus salad, or Balkan staples like dry-aged cevapi, sarma (stuffed pickled cabbage rolls), and a Serbian-style pork schnitzel called karadjordjeva snitzla.
The menu has been whipped up from a shopping list of Sydney's best producers—like fresh pasta from Fabbrica, dry-aged meats from Marrickville's Whole Beast Butchery, salumi from LP's Quality Meats, and bread from Providence Bakery.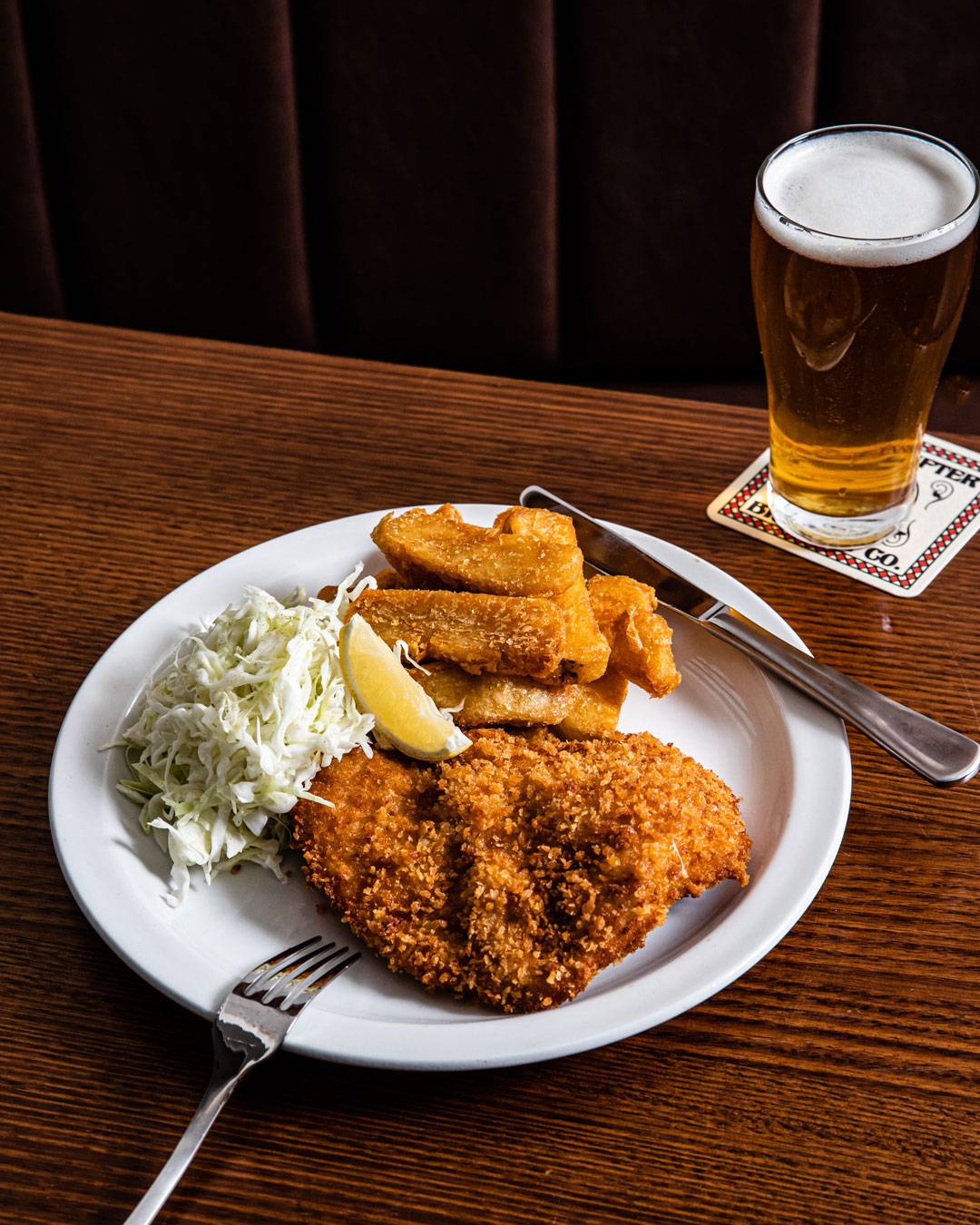 Alongside even more weekly specials, you'll also find Aussie pub classics like schnitty and parmi; a pasta alla norma with eggplant, tomato, basil, and Reggiano; and a dry-aged grass-fed rump steak served with chips and burnt onion butter.
As for drinks, Joel Amos of DRNKS has stepped in to bring some fun and vibing natural vino A-game alongside a neat edit of small-scale local breweries' beer on tap.
When lockdown wraps up and the pub is able to re-open properly, there will be $2 Sydney Rock oysters on Saturdays, live jazz from 3pm on Sundays, and a rotating Sunday lunch special too. For now, PLK is offering takeaway (burgers included) and you can suss out the menu right here.
More details on PLK, including opening hours, are here.
Now, check in on our rolling list of restaurants offering takeaway during lockdown.
Image credit: Nikki To