Since the end of our very long lockdown, Sydneysiders are flocking back to their favourite restaurants and cafes to enjoy the luxury of a sit-down meal. Among those dining spots are a rich and eclectic collection of businesses owned or operated by our refugee community—serving up vegan Palestinian sweets, Iraqi shortbread, Rohingya curries, and Syrian breakfast buffets, just to name a few.
Welcome Merchant is one social enterprise making sure that refugee-powered businesses in Sydney and around Australia are supported, connected, and amplified in the digital space. "Sydneysiders should definitely support [refugee-owned] businesses, especially now in post-lockdown as many of them are in the areas that were under harsher lockdown rules and lost a lot of revenue," says Welcome Merchant founder and director Marjorie Tenchavez.
To help you find those businesses and put your money where it really counts, here are 12 restaurants, cafes, and takeaway shops owned and powered by Sydney's refugee and asylum seeker community.
Parliament On King
NEWTOWN
More than just a cafe, catering company, and bookshop, Parliament On King is a home and a place of education, training refugees in hospitality work. With no hospitality experience, owners Ravi and Della Prasad decided to open the Newtown cafe out of their own living room back in 2013. Today, the successful social enterprise is a staple of the King Street community. So much so that the team began "The Soup Of Human Kindness" during the pandemic with a pay-what-you-can soup kitchen on weekends and meal deliveries to the city's homeless.
Khamsa Cafe
NEWTOWN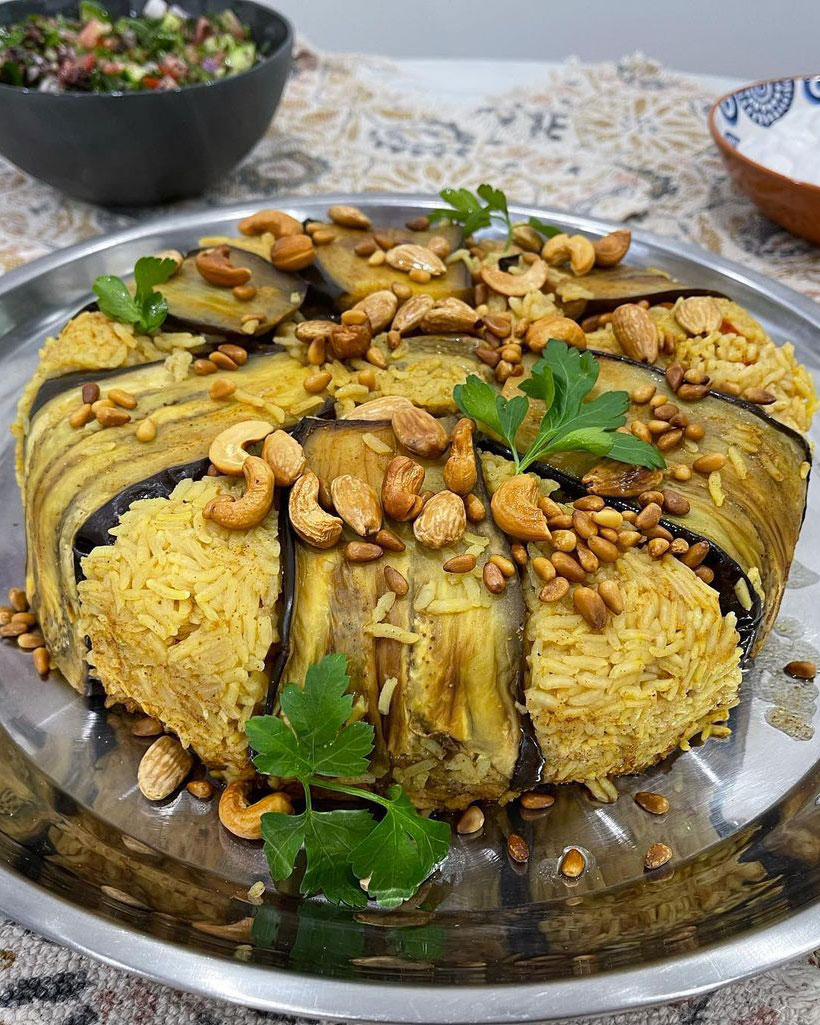 Inspired by owner Sarah Shaweesh's Palestinian heritage and the countries she lived in before coming to Australia, Khamsa Cafe strives to progressively showcase Middle Eastern culture and share a plant-based philosophy. Originally running a catering company that sold vegan cakes, Shaweesh opened her vegan cafe in 2019. There you'll find Turkish coffee, vegan shawarma, plenty of vegan sweet treats, and the crowd favourite "Jerusalem bowl", made with cauliflower, quinoa, baba ghanoush and Fattoush salad.
Al-Awael Restaurant
FAIRFIELD HEIGHTS
Opened in 2016, Al-Awael is an Iraqi restaurant serving the community in the heart of Fairfield Heights. With a mix of Middle Eastern comfort food and modern Australian, the family-owned restaurant is dishing up plenty that'll please. Whether you order classic shawarma with beef, all the trimmings, and Iraqi bread, or a plate of Iraqi quzi (a slow-roasted lamb dish) served with rice, toasted almond, soup, and lamb neck—you really can't miss.
Colombo Social
ENMORE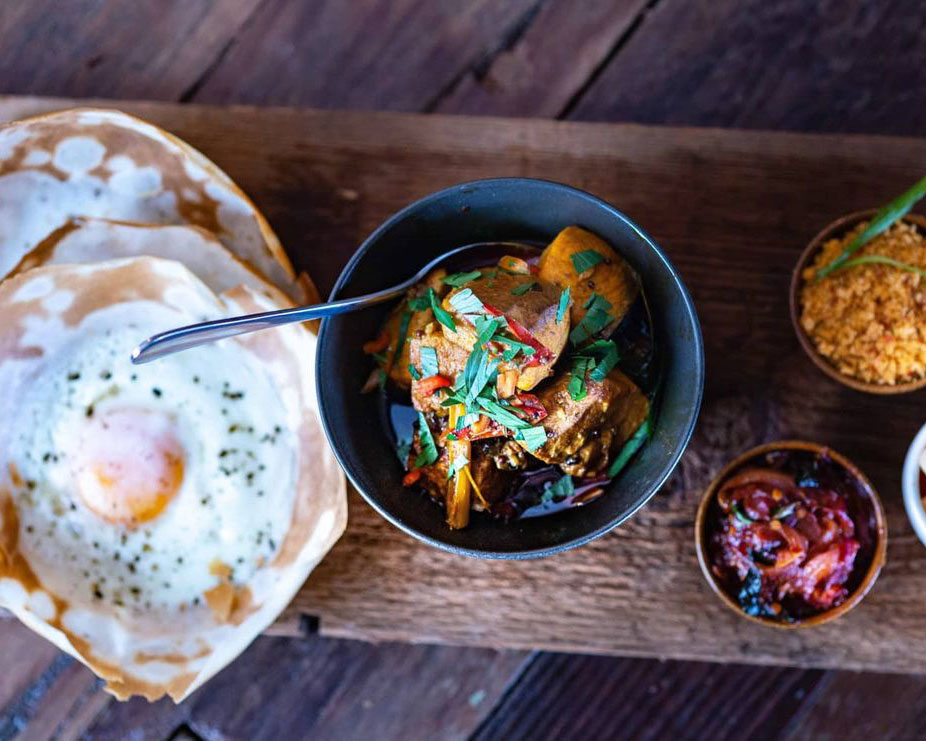 If you're looking for one of the best Sri Lankan cuisine offerings in Sydney—head straight to Colombo Social. Aside from blending contemporary cooking techniques and Amma's (Mum's) cookbook, the Enmore restaurant also provides employment and training for asylum seekers. With a menu meant for sharing and plenty of cocktails on offer, you can tuck into curries and share plates like curry soft shell crab tacos—knowing that with each meal ordered, Colombo Social donates one to an asylum seeker in need.
Damascus Restaurant
BASS HILL
Opening in May 2021, Damascus Restaurant owner and Syrian refugee, Talal Almardoud was immediately thrown a curveball with Sydney's lockdowns. Pivoting to takeaway and unable to depend on government support, the Bass Hill restaurant survived and is open again. Serving dishes like sizzling kafta "Aleppo-style", shish barak (minced beef and lamb dumplings cooked in yoghurt), or sayadieh (oven-baked barramundi and rice cooked with fish stock, topped with almonds and pine nuts). Make sure you get there early for the daily Syrian and Arabic breakfast buffet, served between 8 am – 12 pm for just $20 per person. But don't leave without trying some knafeh or baklava for dessert.
Zeenat Afghan Restaurant
MERRYLANDS
If you're wandering Sydney's West with a serious appetite and a hankering for traditional Afghan food, make a beeline for Zeenat Afghan Restaurant. If you've got a sweet tooth, make sure to order a bowl of the sheer yakh, which translates into English as "cold milk"—an Afghan sweet rice ice cream packed full of flavour.
Uma Curry & Roti
HAYMARKET
Born out of a love for authentic home-style curries and a passion for supporting refugee and asylum seeker chefs, Uma Curry & Roti is a social enterprise curry house from the team behind Parliament on King. The "love project", refugee-run Darling Square kitchen showcases Burmese-inspired dishes with a simple menu and plenty of big flavours.
Lucky Myanmar
LAKEMBA
As our city's only Rohingya restaurant, an ethnic minority group predominantly residing in Myanmar, Sydney is fortunate to have Lucky Myanmar. The Lakemba restaurant was opened in July by owner and refugee Mohammad Anwar to offer Indonesian, Bangladeshi, and Myanmar-style cuisines. Expect plenty of big curries and friendly service from this new South-West gem.
Khaybar Restaurant
AUBURN
Auburn's Khaybar Restaurant aims to do one thing: bring traditional Afghan cuisine to Sydney through generations of family cooking. One look at owner and executive chef Mujtaba Ashrafi's menu should tell you everything you need to know about this delicious spot's authenticity. Start with an appetiser of mantu (steamed dumplings filled with chopped lamb, herbs, and onions served with yoghurt) and move on to the crowd-favourite lamb qaboli pallaw (slow-cooked shank served with browned basmati rice, carrots, raisins, almonds, and pistachios). Make sure you leave space for desserts like baklava or sherpera (an Afghan sweet made with milk, rose water cardamom, walnut, and pistachio).
Yummy Yummy Knafeh
LAKEMBA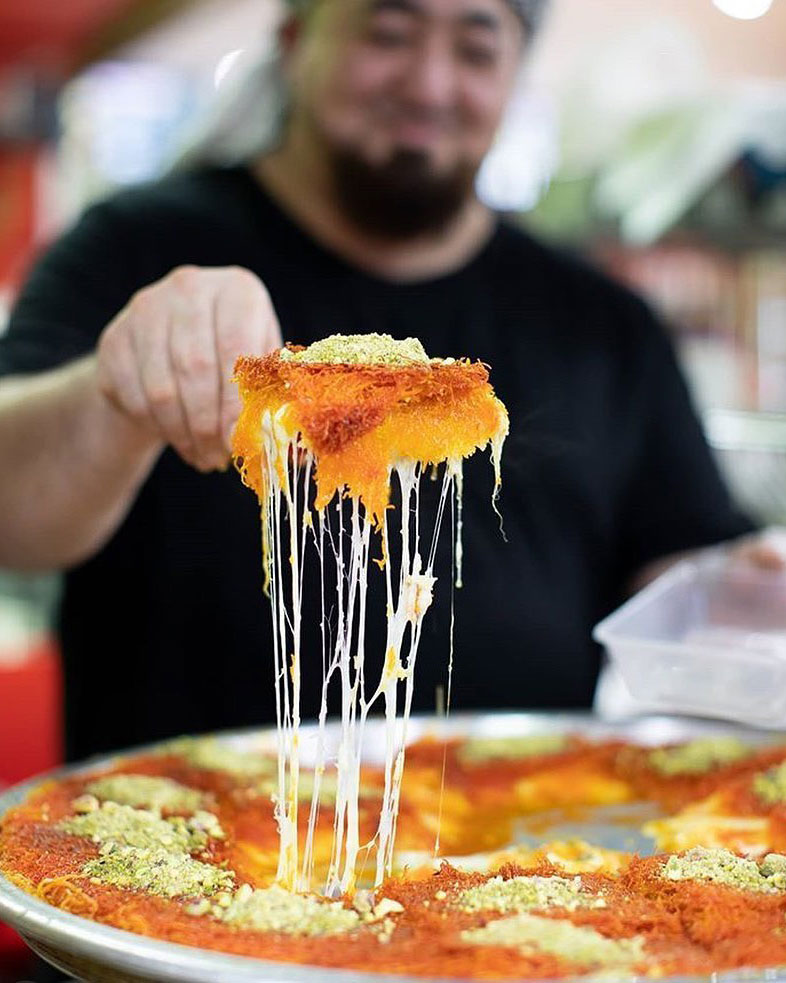 If you've tried knafeh before, a traditional Middle Eastern dessert made with kataifi (spun pastry), soaked in a sweet sugar syrup, and layered with cheese, clotted cream, and nuts—you're going to like this Palestinian dessert shop. The name really says it all. Owner Mohammed Wahib's Yummy Yummy Knafeh is only open Friday through Sunday, so make sure you buy a little extra and stock up for the week. Keep your eyes on the shop's Instagram for specials popping up like 1kg of knafeh for just $20. *Drool*.
Baraka Bakery
FAIRFIELD
In 2019, owner Ameen Bushter opened up Baraka Bakery for his Iraqi-born father, a baker with over 30 years of experience. For traditional Iraqi bread sweet treats, this Fairfield shop is your best option. Popular options include kaak (Iraqi shortbread), kleycha (shortbread filled with dates), and khoobs lahm (tandoori bread infused with meat and herbs).
Zac's Great Food
BELLA VISTA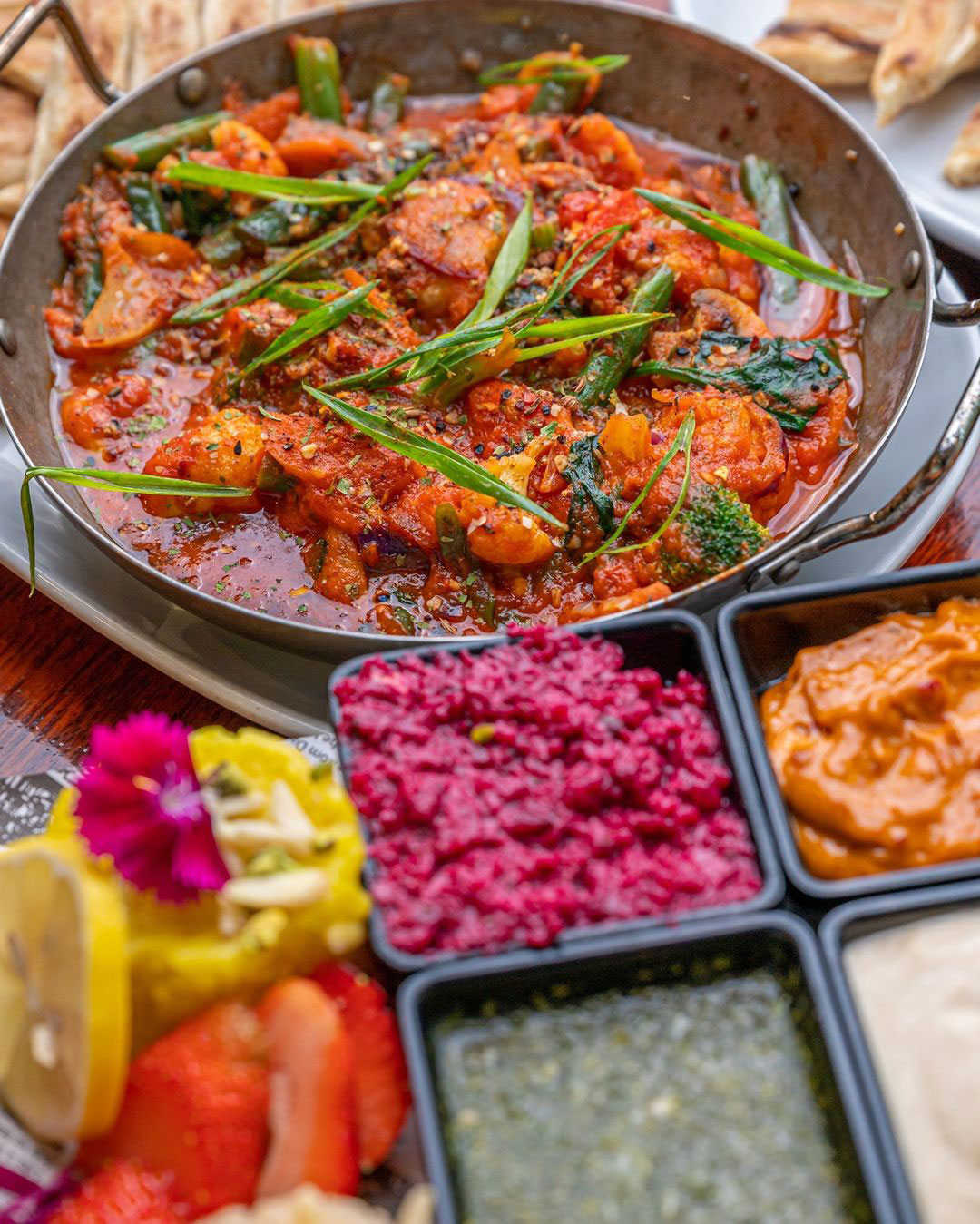 Sometimes there's no point mucking around with a name. And Zac's Great Food, an Afghani-Australian restaurant located in Bella Vista, certainly walks the walk. Operated by Afghan refugees Zac and Malalai Zikria, the eatery's enormous menu offers everything from chicken schnitty to traditional Afghan curries. From shared biryani and qabli pilaf (a slow-cooked lamb dish with rice, almonds, pistachio, carrots, and sultanas) to kebab platters and chapli karayee (an Afghan big brekkie with all the trimmings)—navigating your choices is a delicious endeavour.
Still hungry? Check out the best sushi restaurants in Sydney right now.
Image credit: Zac's Great Food, Yummy Yummy Knafeh, Colombo Social, Khamsa Cafe, Zac's Great Food