Heads up, the two-kilometre coastal walk won't be holding back for its 22nd year with over 100 sculptures for you to get your 'Gram on.
This year, the iconic coastline will see works from international and local Australian artists transform the track from Bondi to Tamarama. The full list of talented souls creating masterpieces for the event is yet to be revealed, but you can expect the works from neighborhood artists Wendy Teakel and Alessandra Rossi, as well as a piece from Anne Levitch whose piece Reality TV reflected the beach back onto itself in the same 2016 exhibition.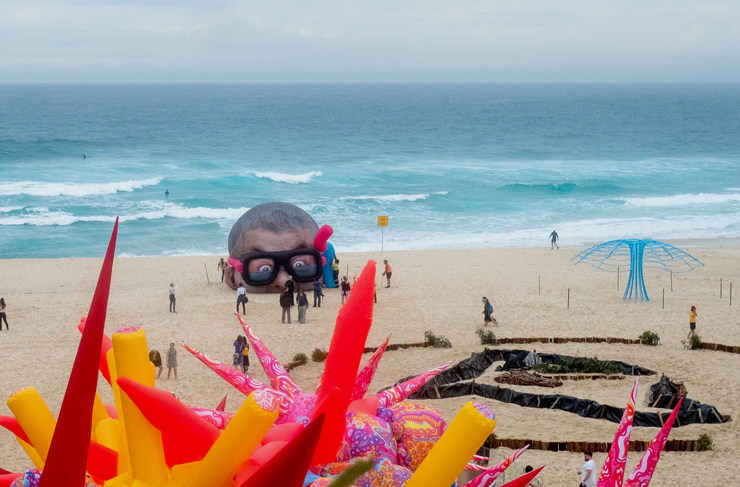 To catch a bit more this year, the opening ceremony will be held on the first weekend and will feature an illuminated work from local artist Nicole Monks. Monks will be recreating the Aboriginal rock engravings of a whale shark on the Bondi headland, which will then be illuminated by fire in a traditional ceremony on Friday 19 October at 7pm.
This year, you can also chew the fat with the artists at the Aqualand Artist Talks which take place every weekend. The Sydney Sculpture Conference will also take place at the Opera House over the same period, so for those really wanting to get your artsy fartsy on, this one's for you.
For more info, head on over here.
THE DETAILS
What: Sculpture by The Sea 2018
When: 18 October – 4 November
Where: Bondi to Tamarama Coastal Walk
Cost: Free
Looking for more? Here's everything to do in Sydney this October.
Image credit: Bob Barrett.