When paint and sip classes launched in Sydney some years ago, they were a real gamechanger. Unleashing your creative side, plus wine? What a revelation. Fast forward to 2021, and you'd be hard-pressed to find anyone who hasn't tried one of these fun, boozy classes, paintbrush in one hand and Pinot in the other. It's a combo that just makes sense.
Naturally, we'll happily welcome any new riffs on the paint and sip idea—and so, we give you a brand new creative outlet dubbed Sip N Drip. We're talking sneaker painting classes.
Yep, boozy sneaker customisation classes have landed and it's the kind of activity you'll want to round up the crew for. Taking place at Sydney's fried chicken and champagne empire, Butter (at both its Surry Hills and Parramatta outposts), Sip N Drip is a complete run-through on how you can create your very own custom sneakers.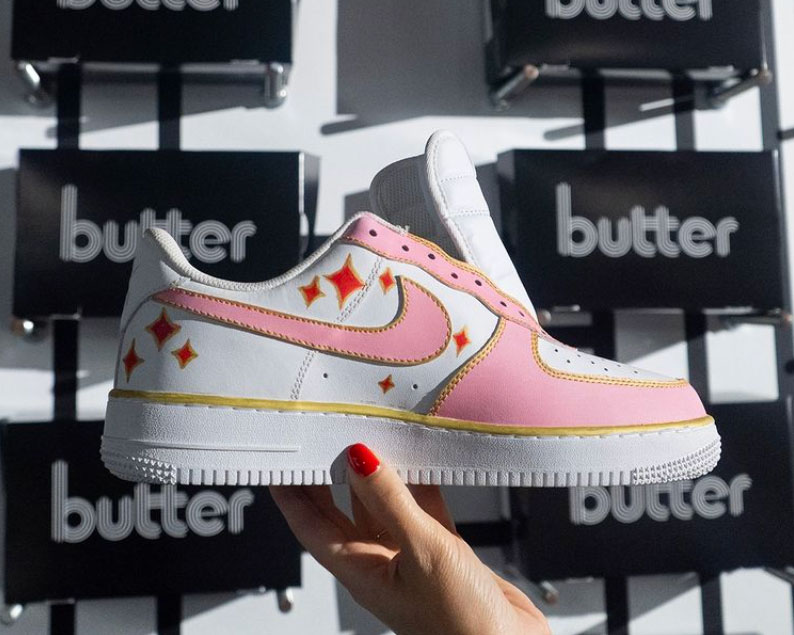 Butter's sneaker customisation classes will be hosted by the crew from Khameleon Kickz (if you haven't scoped their Insta, do so here), who will teach you how to revive old sneakers and how to create brand new designs that are your very own. Your Sip N Drip ticket also includes sneaker customisation tools so you can keep the creative juices flowing long after your class wraps.
And, as well as this, you'll be treated to tasty eats from Butter's legendary menu to help kickstart your sneaker design ideas (your choice of tenders or mushroom pieces, shoelace fries, miso corny, pickled cucumbers, and your choice of hot sauce). Drinks can be purchased as extras during your class.
Get ready to jazz up those tired AF1s and head here for your tickets.
The Details
What: Sip N Drip
When: Wednesday and Sundays
Where: Butter, Surry Hills and Parramatta
Cost: $75.00
Now, check out this Lunar New Year all-you-can-eat dumpling feast with koalas and crocodiles.
Image credit: Khameleon Kickz