For this week's positive lockdown news, another one of our favourite Sydney hospo groups has jumped on the home-delivery train—and this is a bloody exciting one.
Swillhouse Group, the crew behind vibing joints like The Baxter Inn, Frankie's Pizza, Shady Pines Saloon, and Alberto's Lounge, is officially bringing its legendary good vibes and delicious menus straight to your door.
So, while we're missing those long, late nights out—filling up on fancy French fare at Hubert, or downing beer and peanuts at Shady Pines—we can look forward to some epic nights at home.
Our top pick for this week? Restaurant Hubert. If you've never had the pleasure of dining by candlelight at this iconic underground jazz den, the menu reads like something out of a Parisian dream–with some modern twists. Think pate en croute, gruyere soufflé, prime beef tartare, and roasted escargot XO. For a main, you can't go past Hubert's spin on a traditional chicken fricassée with a half-roasted chicken, bread sauce, and chicken jus.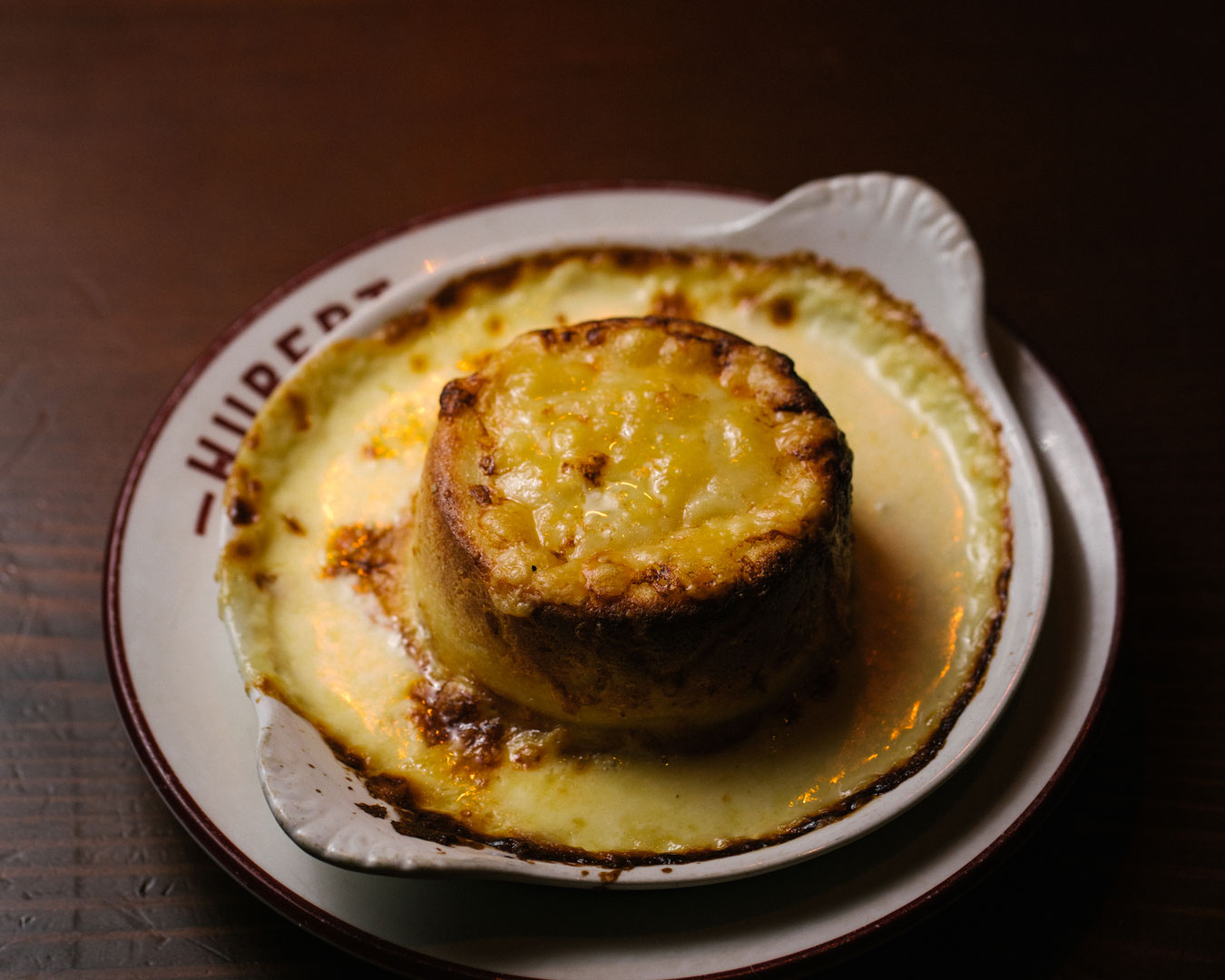 If you're already feeling indecisive and exceedingly hungry, then "Le Grande Banquet" ($180) or the "Vegetarian Banquet" ($110) feel like the right options for you. We're talking all the trimmings to complement those entrees and mains, from a house-baked Hubert baguette with Pepe Saya butter to egg custard bitter crème caramel to finish things off.
And because it wouldn't be a night out without a drink or two to match, Hubert is also delivering bottled classic cocktails, its eclectic beer range and a carefully selected wine menu. Every dish comes with simple cooking instructions available online to ensure your dinner is restaurant perfect. Restaurant Hubert is available to order on Providoor, check out the full menu and order right here.
What to order the night after you've devoured the French banquet? If you're after some big, flavour-packed pizzas that transport you to a 2am Monday rock gig, check out the menu from Frankie's Pizza (order via Deliveroo). Or maybe you're missing Italian wine bars, pasta, cured meats, and cheese? Alberto's Lounge has you covered for that. And if you need cocktails and at-home whiskey tasting packs, check out the selection from The Baxter Inn.
For more great home delivery and takeaway options from awesome Sydney restaurants, head over here.
Image credit: Ethan Smart