We're always here for a magical transformation of The Grounds of Alexandria and this time around the team have gone and stepped it up a notch. The eatery now harbours floral tunnels, bright canopies, and garden paths and yes, it's the guilty pleasure you'll want to tick off this weekend.
As part of its stunning transformation, you'll be able to follow the crawling vines into a world that is a pretty damn stark contrast to winter and while the colourful blooms are impressive enough, there's a hidden feast you'll want to make sure you treat yourself to. Deep inside The Grounds, you'll find a narrow staircase that leads to the Treehouse, an elevated high tea that gives you a birds-eye view of The Arbour. Sound dreamy? That's because it is.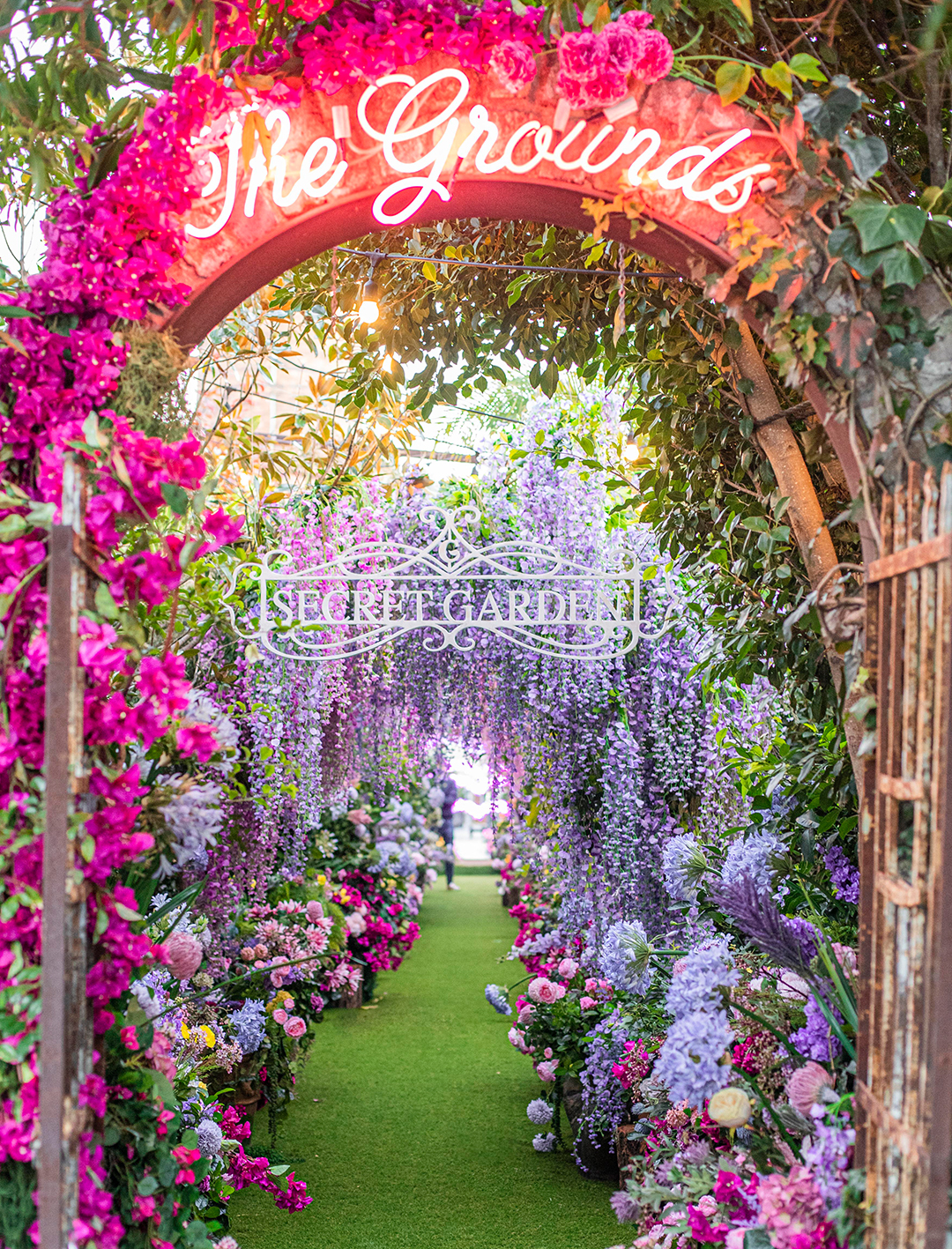 The epic high tea includes all the tasty trimmings like cured salmon and crème fraîche on brioche with caviar, heirloom tomato and cucumber tartlets, poached chicken sandwiches, labneh and mint sandwiches, lavender macarons with chocolate ganache, pink lamingtons, strawberry and cream choux, rhubarb shortcakes, scones with all the clotted cream and housemade jam plus, bubbles, tea, fresh coffee or juice (and additional drinks can be purchased on the day).
Along with this, you'll also find limited edition specials like the Secret Garden sponge cake layered with apple custard and caramelised apple, topped with honey buttercream.
Just note that the hidden high tea requires a minimum of seven people to book (at $88.80 per person) and a maximum of 12 per seating.
For more information, head here.
Now, check the best Japanese restaurants in Sydney.
Image credit: The Grounds