If you've been looking for a not-so-obvious beach escape to round out the year (like, not Byron Bay, for example), say hello to the rainforest-laden and charming town of Bellingen. Located next to the Bellingen River, this place is your golden ticket to exploring World Heritage-Listed rainforest, chasing waterfalls, canoeing down misty rivers, and treating yourself to a cold one at the local converted brewery.
Driving up to Bellingen will take you to a pretty spot just before bustling Coffs Harbour, and teleport you straight out of the big city life and into a slow-pace appreciation of some natural wonders and honest, small-town character (think tuck shops, fishing boats, and local markets) that's hard to beat.
Here's everything you need to know about Bellingen.
Need To Know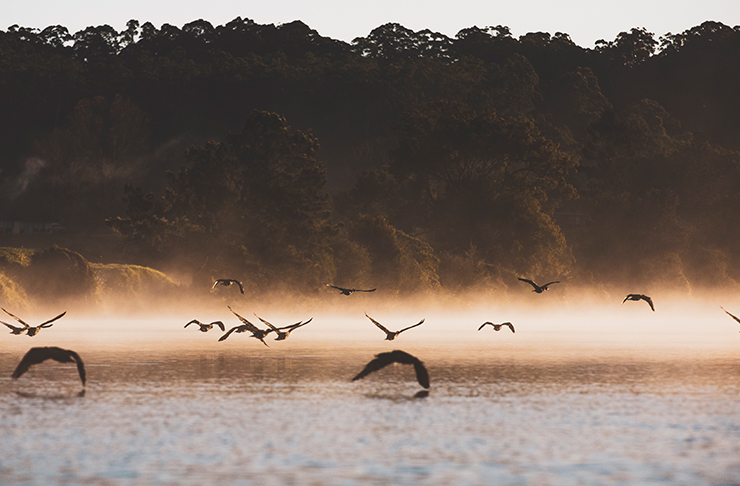 There's no denying we love a road trip to Byron Bay, but when time is of the essence and you're looking for fewer crowds, Bellingen is a winning alternative. The original owners of Bellinger Valley (and Urunga) are those from the Gumbaynggirr tribe. This tribe was made up of several clans that occupied the majority of the New South Wales North Coast, an area from South Grafton out to Wooli and as far as Ebor to the west, and then all the way down to Macksville.
To further educate yourself on the deep First Nations history here, there are a number of tours run by Gumbaynggirr people or those with familial ties to Gumbaynggirr country. Wajaana Yaam (which translates to "from this country") Adventure Tours run tours in three amazing locations across the Coffs Coast where you'll get to jump on a paddleboard and learn about Gumbaynggirr stories, language, and bush tucker.
The Giingan Gumbaynggirr Cultural Experience is a full-day tour that will take you to an important cultural site of the Gumbaynggirr people within the Orara East State Forest. You'll score complimentary damper and drinks, learn traditional Gumbaynggirr stories, and get to try out some bush tucker (and prepare it yourself).
Read up on the Gumbaynggirr Embassy and their efforts to end excessive logging in the Bellingen area here.
How To Get There
If you're driving up from Sydney, you'll need to factor in about a five and a half-hour drive north. Follow the M1 out of the city and past Tarro where the highway turns into the A1. Then it's just a straight bee-line to Bellingen and the not so dusty road behind you.
If you're keen to be a stop-off sultan, take note of Myall Lakes and South West Rocks.
Things To Do
Hyde Street
First thing's first, you need to wander down Hyde Street. This historic and charming streetscape of Bellingen is the perfect place to jump out of the car and stretch your legs. You could hit the Federal Hotel, a two-storey pub which opened back in 1901, or try the ever-popular Tuckshop for your dose of seafood feasting.
Bellingen Brewery & Co.
This converted factory is hidden within Church Street laneway and it does not disappoint. Now an artisan brewery and boutique bar, Bellingen Brewer & Co. make and serve their own beers and ferments and you'll also find a hefty selection of Aussie organic, bio-dynamic, and preservative-free wines.
Bellingen Valley Lodge
This beauty is located on 16-acres of lush green lawns and manicured gardens with uninterrupted mountain views. You can choose to stay here and feed the alpacas and chill by the pool, or pop in at Hilltop, the property's resident restaurant that plates up one of the best Sunday long lunch feeds around (we're talking sourdough with burnt fennel butter and whipped ricotta pancakes).
Dorrigo National Park
Dorrigo National Park is located on the famous Waterfall Way Drive, a scenic road trip from Armidale to Coffs Harbour. We'd back this one as one of the very best national parks in NSW. The park includes the magical Crystal Showers Falls walk, the breathtaking Skywalk lookout, and Dangar Falls.
Bellingen River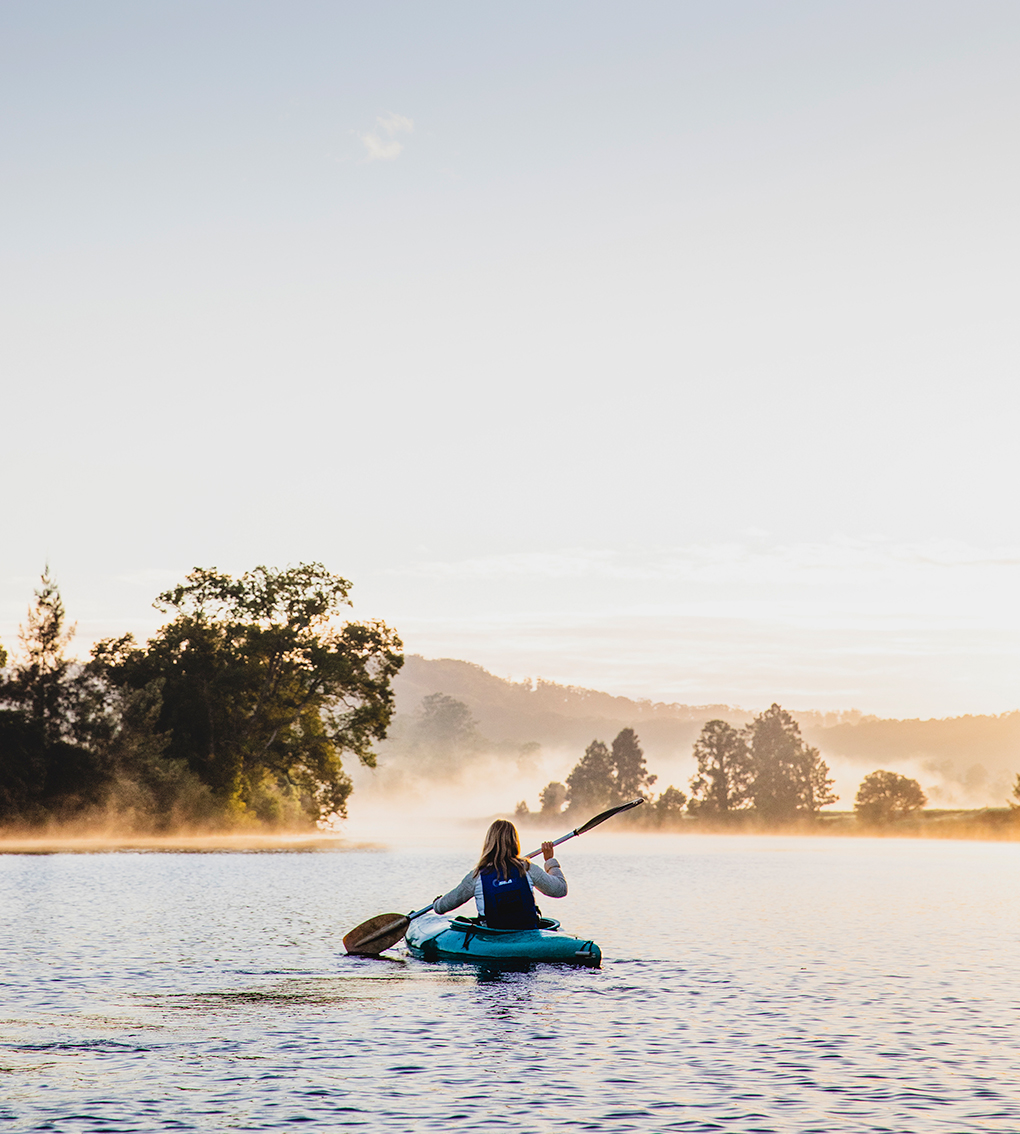 She's the beating heart of Bellingen but Bellingen River will give you such a rush of pure admiration for Australia's landscape. If you follow this river via kayak or canoe, you're bound to see your fair share of wildlife. If you're with a group, Bellingen Canoe Adventures offers up single, double, and triple canoes.
Prefer to head south? Check our full guide to the Snowy Mountains here.
Image credit: Destination NSW