When the mercury drops, a desire to hibernate can even snuff the biggest social flames among us, but the gleeful thought of winter feasting or a brisk hiking adventure to spot whales is enough to get us off the couch during the cooler months. And when it comes to wondrous winter adventures, the Central Coast is bursting with daycay and vacay possibilities both indoors and out.
From picturesque ocean pools and stunning beach vistas to fiery kitchens and gourmet degustations, here's our curated collection of the cosiest activities to explore on the Central Coast this winter.
Indulge In A Winter Feast
Crackling fires, carby menus and hearty reds in bulbous glasses, the Central Coast is ripe for winter feasting and we're all in. Newcomer Little Miss Mezza, the sister bar and restaurant to Motel Mezza in Wyong, is serving up hearty Middle Eastern cuisine with a modern Australian twist. Think dishes like aromatic-infused cauliflower with muhammara, prosecco-soaked golden raisins and za'atar pesto, spiced lamb rump paired with grilled zucchini, finger eggplants, jus and blueberry chutney, and fresh vine-wrapped Australian snapper fillet made with za'atar, mujadara rice, cumin, toasted almonds and tarator. But what's unique about Little Miss Mezza is that it is the only place on the Central Coast to pair a banquet with a fabulous burlesque show, featuring burlesque star Abbey Challton. Expect a sultry feast for your eyes and belly.
If country-style Australian cooking is more up your alley, then Saddles Mount White is a winner. Nestled in thick bushland with a wrap-around verandah overlooking an idyllic dam and floral gardens, this gourmet homestead and bakehouse celebrate simple farm-to-table pleasures with outstanding dishes like Saddles beef, red wine, pearl onion and mushroom pie with potato puree, Saddles charcuterie with Wagyu pastrami, Tasmanian 24-month aged cheddar, house-cured ocean trout tartare, pickles and onion jam, and the nostalgic homemade vanilla slice with raspberries. Open for breakfast, lunch or takeaway coffees and baked goods, be sure to book ahead to secure a table near one of the open fireplaces.
While the Coast boasts a number of beloved local pubs with tap beers, cheerful counter meals and pool tables, the historic Hotel Gosford is one of our top picks for snug but elevated pub fare. After undergoing a multi-million dollar renovation a few years back, Hotel Gosford is now awash with wintery hues, rich timber and a warm, inviting fire when the temperature dips. Dedicated to serving up contemporary twists on treasured pub classics, Hotel Gosford proudly supports local growers and suppliers, and the menu features crowd favourites like cob loaf with confit garlic butter, sautéed Brussels sprouts with aged speck, lamb backstrap with a pistachio and herb crumb, roasted beets, pumpkin and labneh, and the oh-so-crackly pork knuckle with sauerkraut, pickled apple and horseradish.
If you're looking for more feasting inspo, check out our list of best restaurants on the Central Coast here.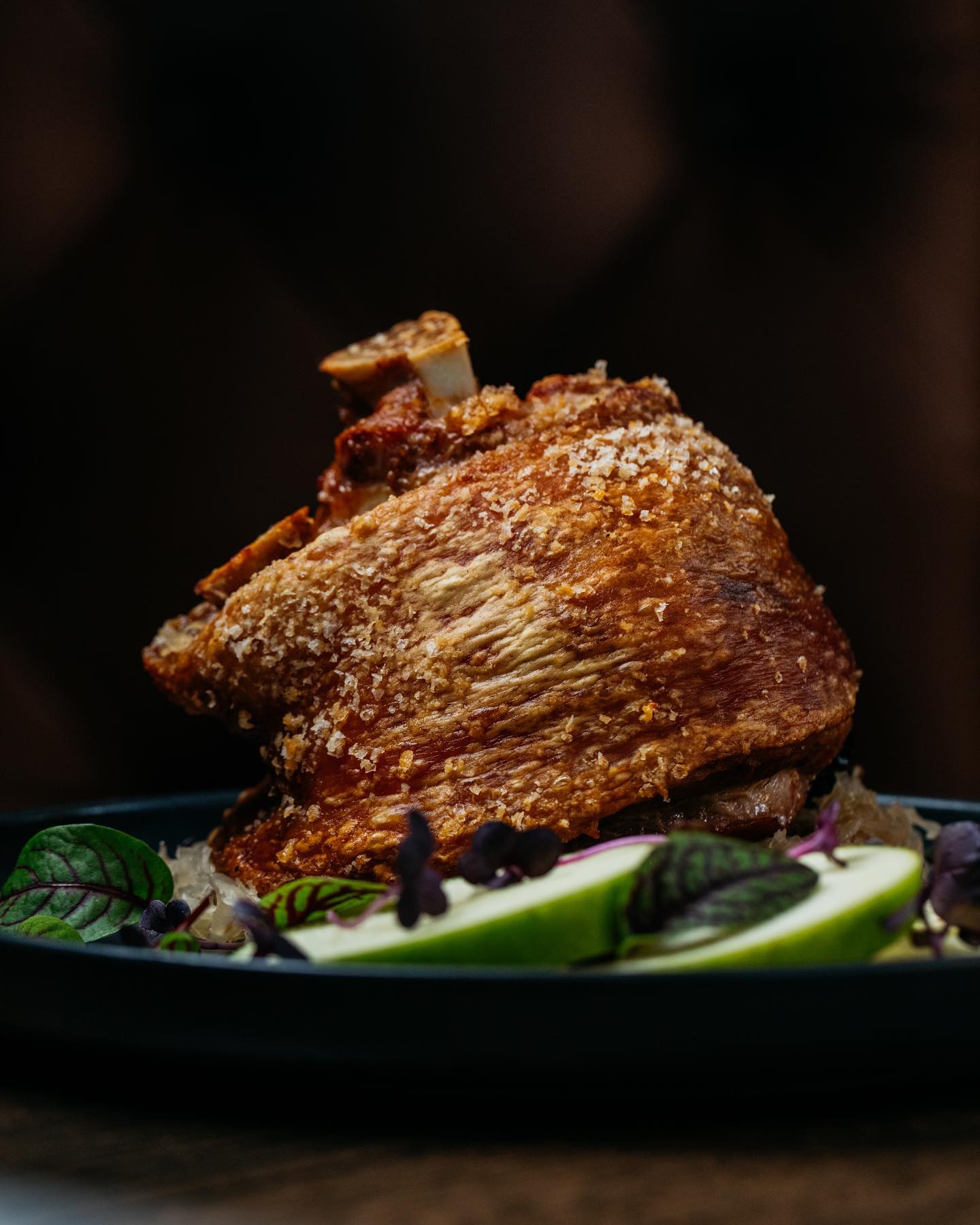 Rug Up And Take A Hike
Now that La Niña has allegedly said farewell, winter in New South Wales' east coast is set to be a little warmer. In our opinion, there's no better way to capitalise on the crisp, blue-bird sunny days ahead than to set out for a weekend adventure and immerse yourself in the great outdoors—and the Central Coast's bushwalks, hikes and trails are among some of the finest.
Renowned for its national parklands including Bouddi National Park and Brisbane Water National Park (the larger of the two), the Central Coast offers a number of bushwalks varying in length, difficulty, and location, as well as Aboriginal heritage art sites. If you're looking for a bushwalk on the shorter but steeper side, Maitland Bay's 2km walk to the beach is a great way to get the blood pumping. Wedged between Killcare and MacMasters Beach, you can expect calm shores, a blanket of washed-up shells and incredible views. Alternatively, Somersby Falls' 1km walking track is a great way to tap into Mother Nature. Zone out to the sound of tranquil, trickling waterfalls and escape the city's hustle and bustle.
Too easy? Then we recommend lacing up and setting foot on the 6km (return) Patonga to Pearl Beach walk. Joining two of the Coast's most charming, sleepy beach villages, this walk is one of the prettiest with expansive views of Palm Beach lighthouse and lively fauna. Or, if you're up for a day challenge, load up a backpack with snacks and supplies and hit the 16km (return) Bouddi Coastal Walk. Featuring boardwalks, bush trails and beach stops, this relatively easy walk is a beauty with vibrant birdlife, clifftop lookouts and sweeping Pacific Ocean views.
Brave The Cold With An Ocean Pool Swim
New South Wales is home to an array of picturesque ocean pools, and the Central Coast is fortunately blessed with a bunch of them. While there are beaches and rock pools aplenty (astonishingly, over 40), each ocean pool is an idyllic, calm haven to cut laps in if the waves tilt to gnarly territory—and they're an incredible spot to capture a sunrise snap before the crowds creep in.
The heritage-listed and recently-renovated Grant McBride Baths, formerly known as the Entrance Ocean Baths, is a wonderful spot for a swim with three ocean pools, including a full Olympic-size outdoor swimming pool and kids' paddling pool. A little further down the Coast, you'll find MacMasters Beach Ocean Pool. Located on the edge of Bouddi National Park, the 17m-long pool dates back to the 60s with its soft, sandy floor, rocky perimeter and an incredible view of the beach and northern headland, whereas Brisbane Water National Park's Pearl Beach Ocean Pool has really stood the test of time with over a 100 years in existence.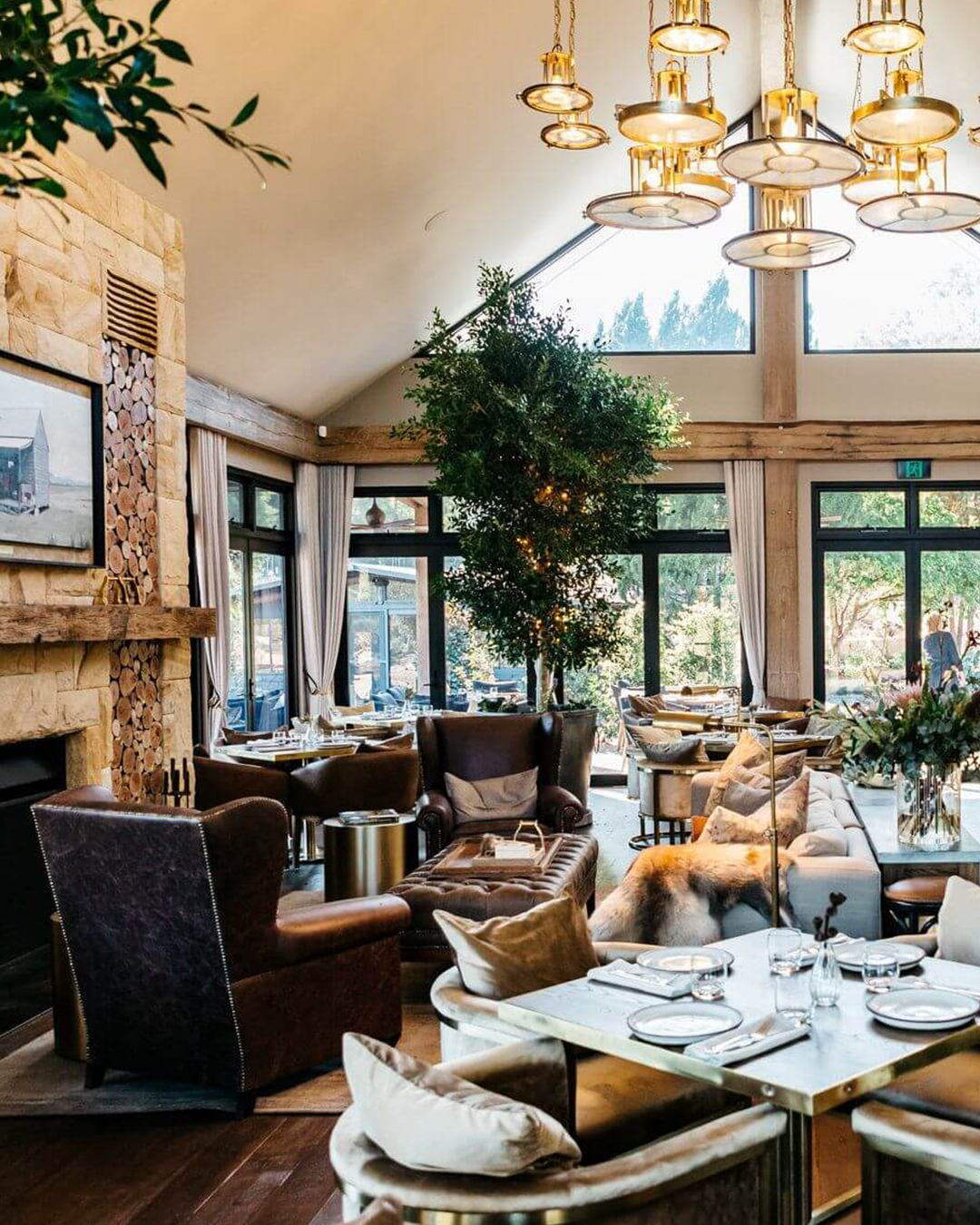 Pick Your Own Produce
When it comes to natural splendour, the Central Coast is a generous destination. Aside from incredible bushwalks and surf beaches, it's also flanked by lush hinterland with lavish century-old orchards and welcoming farmers. All around the region, you have the opportunity to pick your own seasonal produce to take home.
From navel oranges and mandarins to lemons and seasonal veggies, to us, there's something incredibly joyful about cooking with produce you've foraged and picked yourself. Throughout July to September, head to Cedar Farm in Dooralong or Meliora Farm in Peats Ridge to pick oranges and mandarins, or Mustard Seed Small Farm Glenning Valley for seasonal fruit and veggies such as cucumbers, tomatoes, zucchinis and lettuce. It's a great way to inspire more winter feasting and learn about harvesting.
Spend The Day Whale Watching
Every year, pods of majestic humpback whales migrate north to warmer waters during winter to give birth, and you can get a glimpse of them at a number of Central Coast lookouts between May and November. At the northern tip of the Central Coast, places like Norah Head Lighthouse, Soldiers Point and Crackneck Lookout in Wyrrabalong National Park are wonderful spots to pack a picnic with binoculars in tow. A few whale-friendly spots a little further south include Captain Cook Lookout in Copacabana, Gerrin Point Lookout in Bouddi National Park and the Skillion in Terrigal—a favourite of ours sitting 100m high above the ocean with stunning 360-degree views. Find out more here.
Eager to get even closer? Terrigal Ocean Tours allows you to get up close and personal with the humpback whales during migration as they pass close to Terrigal Haven. Departing from Terrigal Haven Boat Ramp, the one-hour cruise follows pods of whales at a respectable distance with bonus seal colony and dolphin sightings. Whale sightings are guaranteed but on the off chance you don't see one, you'll receive a full credit for your trip.
If you're seeking a winter escape close to Sydney, the Central Coast not only serves up cosy stays, hearty cuisine and nature-filled experiences but an inspiring mix of local makers and creators too. Uncover more here at Love Central Coast.
Editor's note: this article was produced in partnership with Love Central Coast. Thank you for supporting the partners who make The Urban List possible. To read our editorial policy, click here.
Image source: Love Central Coast, Osteria Il Coccia and Saddles Mount White Instagram.