The quintessential Australian summer holiday goes something like this—packing your car full of surfboards and fishing gear at some ungodly hour. Rolling your way up (or down) one highway or another. Stopping on the side of the road for the infamous Maccas pitstop. Pulling into a quiet seaside town and spending the next week or two eating nothing but fresh prawns, going for late afternoon swims, and watching the sunset on a nearby jetty every single day. If that sounds like your idea of heaven, welcome to Ngambagabaga (Nambucca Heads).
Located in Nambucca Valley, this idyllic beachside village is all about the smell of salty air and weekly markets—a place to slow down and hit the local bowlo in your sandy flip flops.
Here's everything you need to know about Ngambagabaga.
Need To Know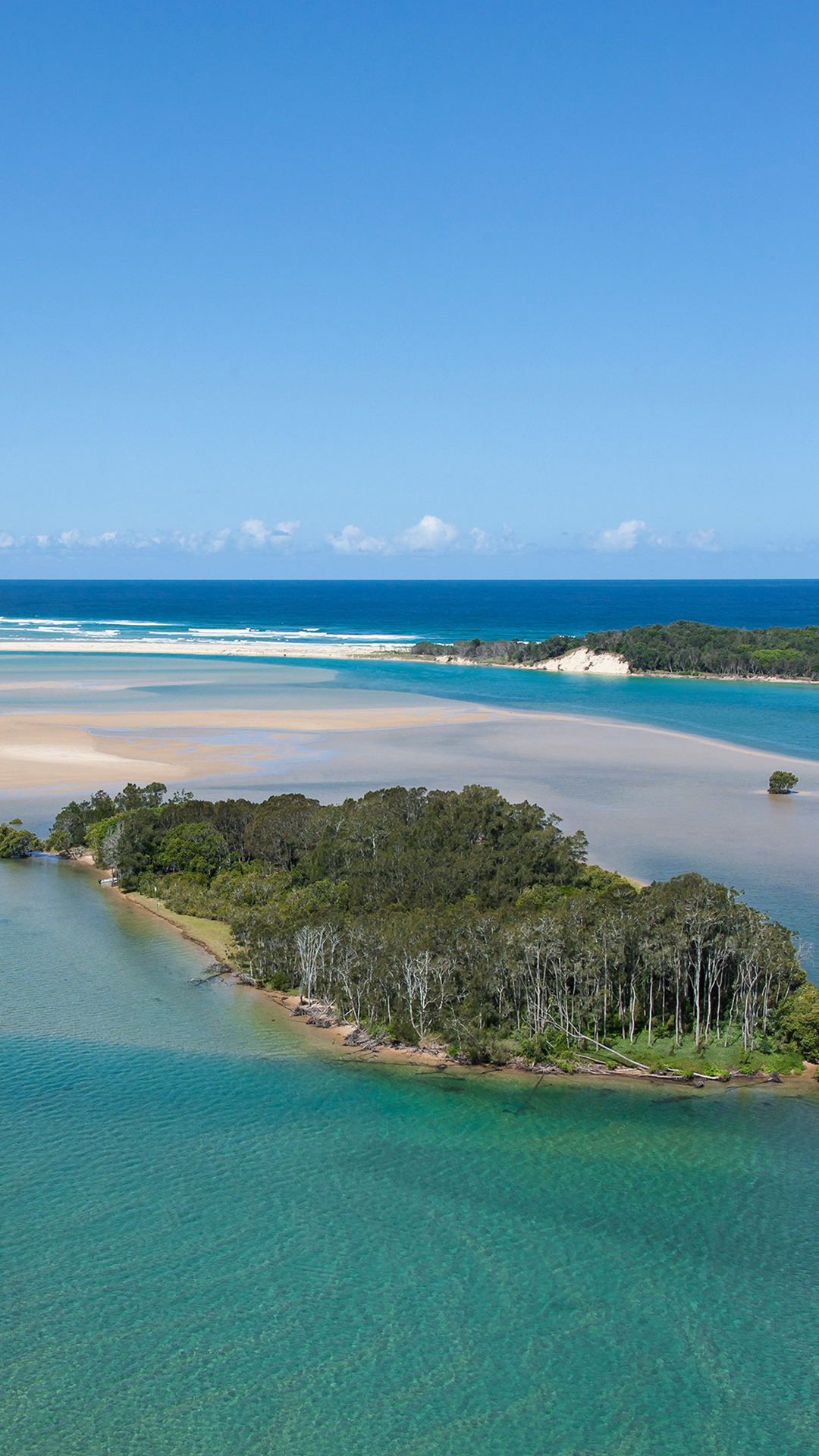 Everything about Ngambagabaga oozes all things low-key and although the upgraded highway bypasses this beautiful place, it should definitely be somewhere you turn a hard left for. Found inside Nambucca Valley (where you'll also find the likes of Macksville, Scotts Head, and Taylors Arm), Nambucca Heads sits on Gumbaynggirr land which stretches across the Pacific coast from Nyambaga (Nambucca) all the way up to the Clarence River and then inland towards the Great Dividing Range.
Ngambagabaga is famous for its sprawling, bright blue channels of water which vein out to the sea. Its English name "Nambucca" has been loosely translated from the word "ngambugka" which has been interpreted as "winding or crooked river" and "entrance to the waters".
How To Get There
If you're driving up from Sydney, you're in for about a six-hour drive but believe us, it's absolutely worth it. You'll just have to follow the M1 out of the city and continue on this route when it turns into the A1 just past Newcastle. There's a Nambucca Heads exit just after north Macksville and this will take you right into the heart of the beachside town.
If you're keen to make the most of the drive, stop off at Crowdy Bay National Park (Diamond Head beach is a must) or even Seal Rocks.
Where To Stay
The Cubana Resort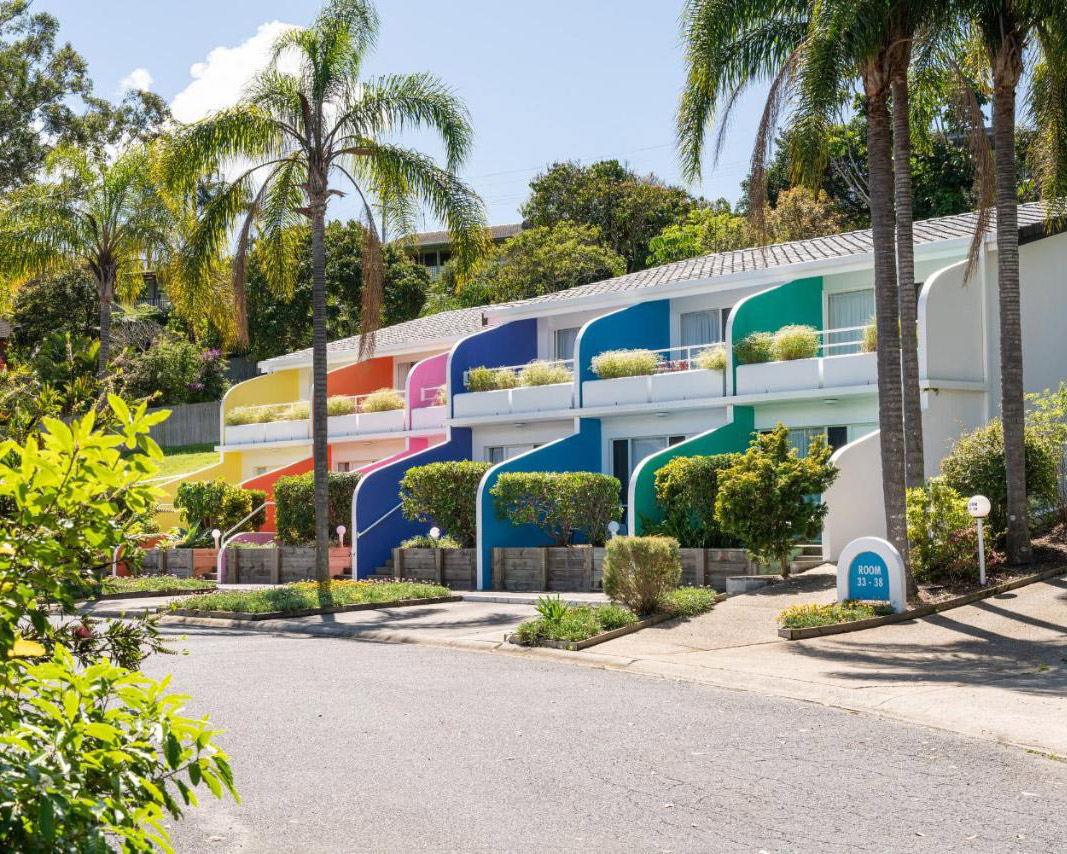 For peak Palm Springs-style retro vibes, we love the renovated Cubana Resort. Featuring pastel-painted bungalows, an outdoor swimming pool, steam room, cocktail bar, and on-site restaurant (Hemingways), this cute and casual spot is perfect for a summer escape. Book your stay here.
Airbnb
There are stacks of Airbnb listings within Nambucca Heads if you're looking for a beach house with ocean views. We love this recently renovated dog-friendly home with a Joshua Tree desert aesthetic and fire pit, but this beach cottage wins for beach access and ocean views (it's also dog-friendly). Peep more listings here.
Things To Do
Nambucca River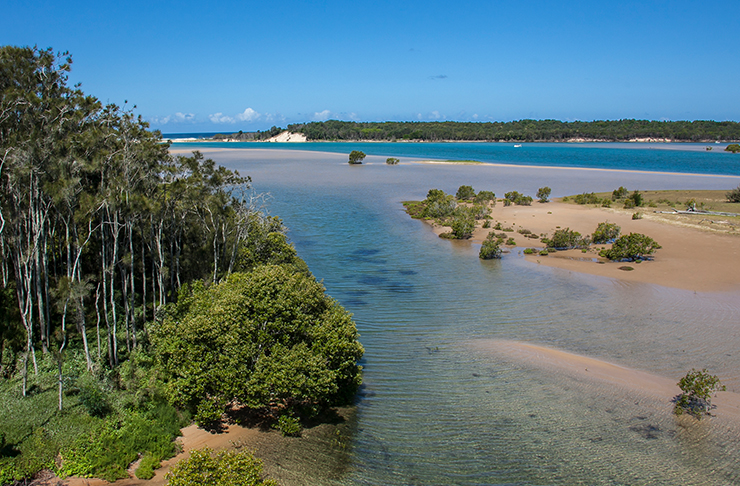 The Nambucca River is an aquatic playground for all the fishing, swimming, paddleboarding, snorkelling, water skiing, kayaking, and even jet skiing that you could imagine. Set yourself up at Gordon Park for a picnic and swim over to the sandbank of your choosing.
Gaagal Wanggaan (South Beach) National Park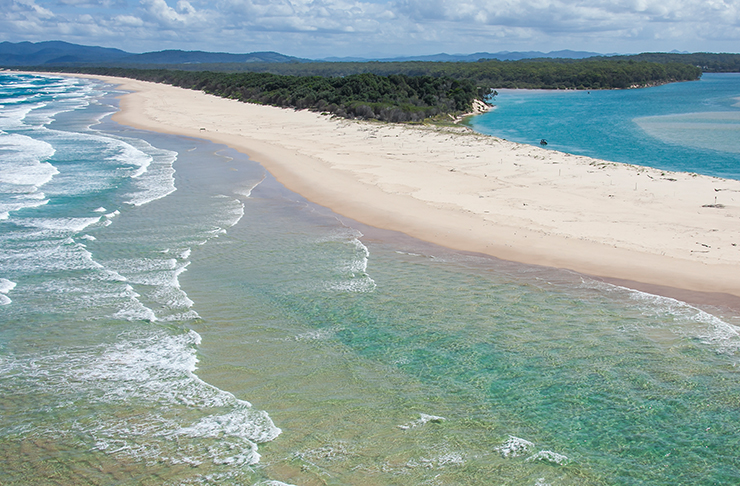 Jointly managed by the First Nations people of this area and NSW National Parks, Gaagal Wanggaan (South Beach) National Park holds incredible cultural significance for the Gumbaynggirr People. The Gumbaynggirr People used the many waterways for ritual practices so please be mindful when visiting. There's a couple of campgrounds here to make use of, the most secluded being around Warrell Creek if you're keen for some true R&R.
Swimming Creek Beach
If you're travelling with a four-legged companion, Swimming Creek Beach should be a daily haunt for you. You can let your furry mate run amuck in the waves here (no lead necessary) and if it's some quiet time you've been craving, this beach is pretty endless so you'll feel like you have it all to yourself.
Unkya Cultural Eco Tours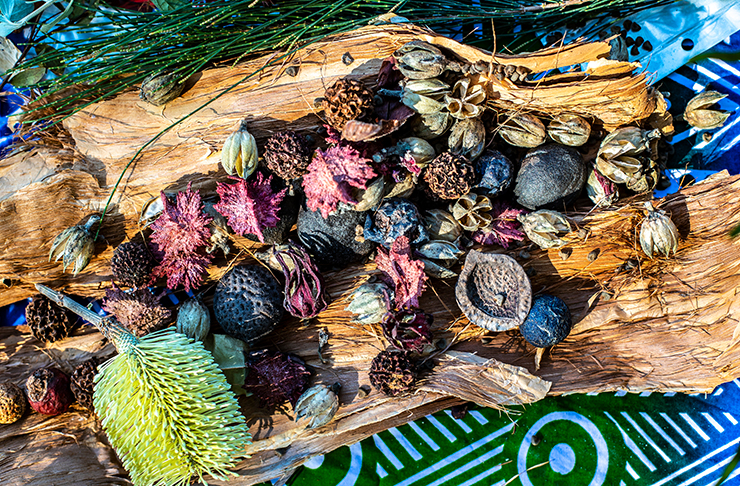 You'll find the Unkya Cultural Eco Tours in Scotts Head, about a half-hour drive south from Ngambagabaga. The Gaagal Yuludarla (Ocean Dreaming) Tour will take you on a 90-minute walk around Scotts Head headland and into Junay Gaagal (Little Beach). You'll be privy to learning all about the Gumbaynggirr People's inherent, spiritual connection to the Dunggirr Julum (Koala Mountain), get to dig into a bush tucker lunch, and even try your hand at catching some ocean snacks by way of a traditional fish trap.
You'll also be lucky enough to learn pieces of the Gumbaynggirr language, a language that is currently being revived by various groups within the region.
Nambucca Bowls Club
This absolute institution is a mecca for fun times. It's home to The Crooked Bowl, the bowlo's resident restaurant which plates up no-frills feeds and a mango chicken stir fry you'll definitely come back for. Every Wednesday is a $15 steak night, Thursday sees the ever-popular twilight bowls and the first night of the weekend looks like "Free Schooner Saturdays" with any main meal you grab.
Keen to drive further? Check out this guide to the charming town of Bellingen.
Image credit: The Legendary Pacific Coast, Destination NSW, Booking.com, Destination NSW, Destination NSW, Destination NSW, Destination NSW
Editor's note: Urban List editors independently select and write about stuff we love and think you'll like too. Urban List has affiliate partnerships, so we get revenue from your purchase.