Not familiar with Western Sydney Parklands? This sprawling oasis is the largest urban park in Australia and one of the largest in the world, covering bushland across Blacktown, Fairfield and Liverpool.
Often dubbed "Sydney's Biggest Backyard", it's about 14 times bigger than the Royal Botanic Garden, The Domain, Centennial Park and Moore Park combined, and features 16 precincts, 50 park areas, Sydney's largest off-leash dog areas, and heaps of picnic spots, pathways and trails to explore.
Basically—if it's wide open space you're seeking without leaving the city, look no further.
Situated within the boundaries of the Deerubbin and Gandangara Local Aboriginal Land Councils, the area is rich in First Nations heritage. The Dharug People are the traditional owners of the land, and within the park, Nurragingy Reserve is an important symbol of First Nations' resistance to colonial occupation and an enduring connection to Country.
As for those nine new trails you definitely need to check out—all fitness levels are catered to and there's a casual 60km of paths to explore.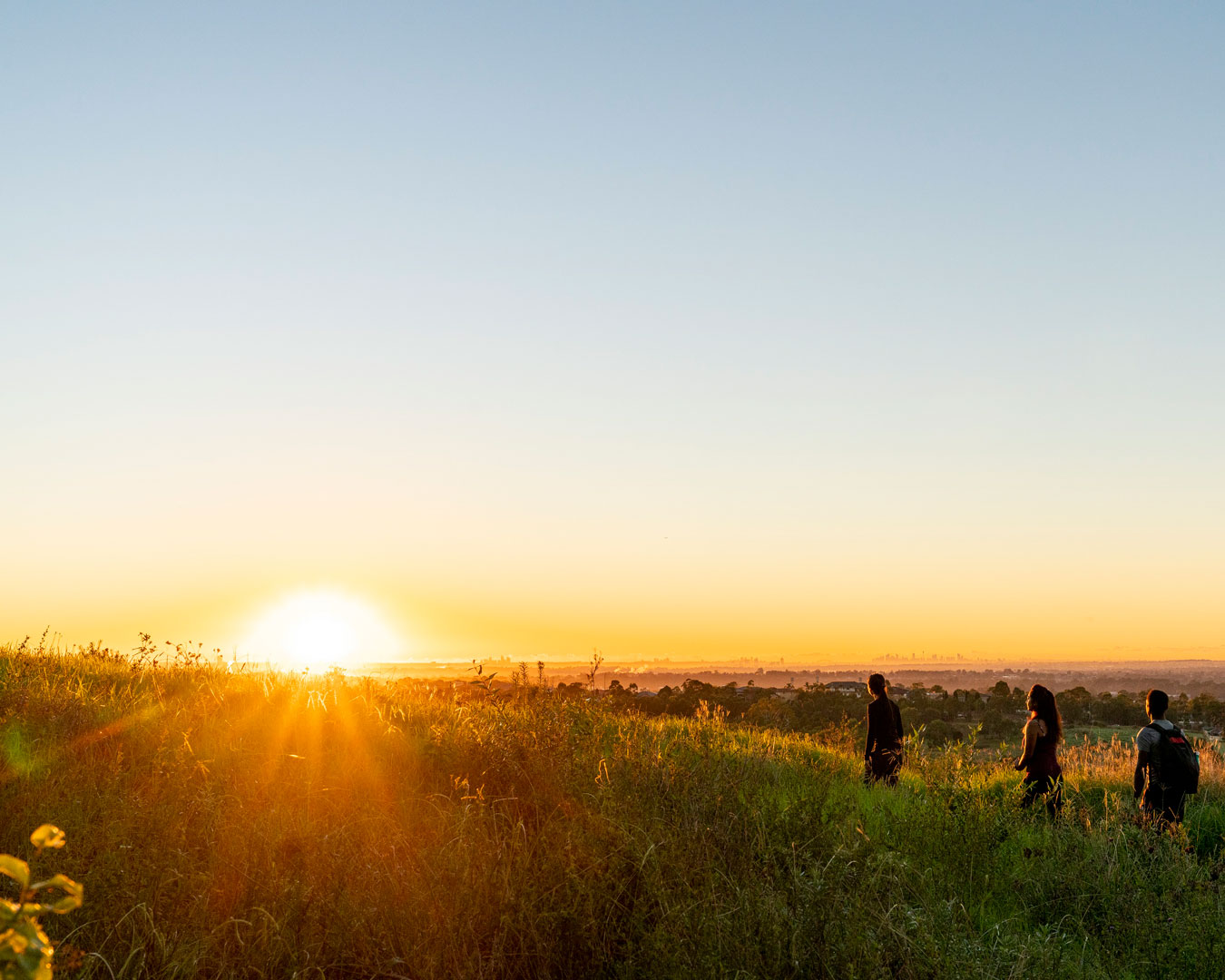 Keen for a challenging 6km loop? Try the Moonrise Loop in the Fairfield area, you'll spy fields of bluebells, and (possibly) a wallaby or two. The cruisier 4 - 6km Bungarribee Trail will take you through wetlands teeming with birdlife, and the super-easy 2km Heart Crossing Loop will take you right by the Warrigal Dog Run—a perfect off-leash spot for your furry pal.
Want to see it all? The Binyang Matta trail covers almost 7km of grasslands, wetlands and forests. Binyang Matta is a Dharug name for "Place of Birds" and you should keep an eye out for shouldered kites, swift parrots and azure kingfishers.
As well as being perfect for hiking, running or cycling—we reckon you should pack a picnic lunch and make a day of it.
To suss all the new trails out, head over here.
For more of Sydney's prettiest walks, jump over here.
Image credit: Western Sydney Parklands