Chefs Pastry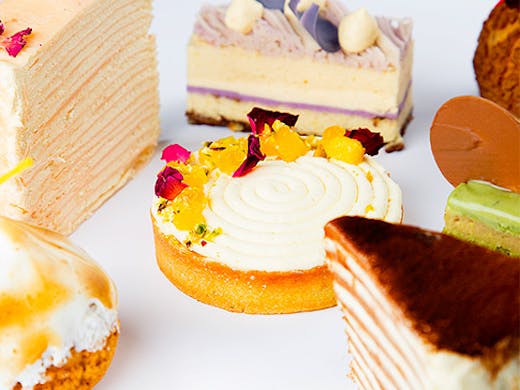 The Verdict
Everyone's favourite go-to eat street has just welcomed its latest addition and FYI, it's full of sweet treats. Let's introduce you to Chefs Pastry. This bakery combines century-old French-style pastry techniques with the incredible Asian flavours that Spice Alley is known for.
Expect phenomenal sweet and savoury dishes for any time of day—think pastry packed with succulent beef rendang or black pepper duck wrapped in perfect pastry. Sweet tooths are well taken care of here, with milk bubble tea mousse cake and Japanese yuzu meringues and that's just the start of it. If you prefer to keep it classic when it come to a meat pie, then you'll be all over the lamb, red wine and rosemary. Consider your lunch break sorted.
We also suggest you pair allllllll your treats with a brew made with an exclusive coffee blend from Sydney' boutique roasters, Vella Nero, for obvious reasons.
Image credit: Chefs Pastry
---