Funkis KöKET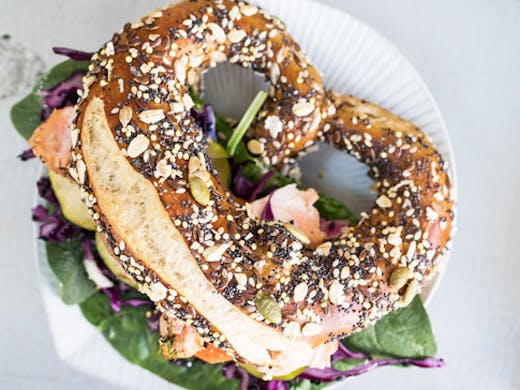 The Verdict
It's no secret that we're a fan of all things Swedish (IKEA, meatballs—you get the idea). Funkis Köket, which translates to kitchen in Swedish, is our latest Swedish obsession in Sydney and we can't get enough. This quaint cafe sits in the transformed storeroom of clothing and homewares store Funkis in Paddington and extends to an outdoor courtyard complete with lush plant porn.
Expect a menu filled with traditional Swedish dishes. There are sweet treats like kanelbulle (cinnamon buns FYI) and a tasting plate piled with pickled herring, dill, Swedish caviar, aged sopressa, red onion and skagen (the Swedish take on a prawn cocktail), all served on either sourdough or organic cream Dutch potato.
For a twist on your fave cafe staples, there's the muesli with honeyed lingonberry (definitely a real thing) compote and baked eggs with Tasmanian Dutch cream potatoes, garlic and mushrooms. As for coffee, the beans are by AllPress so this one is a big yes from us.
Image Credit: Caitlin Hicks
---