Kings Cross Pavilion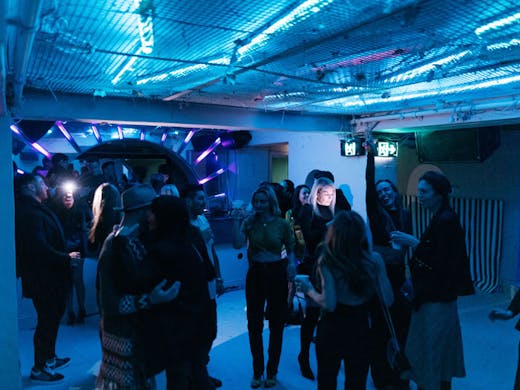 Mid-2000s club rats, dust off your Jeffrey Campbells, apply the heavy eyeliner, and don your tightest bodycon dress because World Bar is back (sort of).
The much-loved Bayswater Road club hidden within a grand Victorian terrace was frequented by every late-teen and 20-something under the sun. Simply said, it was iconic. From the cocktails served in teapots to the smoky Dubstep room at the back, this spot was the epitome of Kings Cross in its heyday (one of them, anyway). So, yes, we're bloody excited about its reopening, even if under a new moniker. We give you: Kings Cross Pavilion.
Although the World Bar name has been ditched (as well as the old sound system), the club's sticky-floor essence lives on in its new iteration. DJs take over three distinct rooms, vodka Red Bulls are flowing, and Sunday sessions kick on till 3.30am, making fine use of the newly tuned sound system and dazzling DMX lighting program. And, most importantly, the teapots are back. Glorious.
Run by the same group behind Double Bay's Sinaloa, Meu Jardim in the CBD, and neighbouring venues Eros and Maali in Potts Point, Kings Cross Pavilion is here to revitalise nightlife on Bayswater Road. But the nightclub only takes up part of the venue. Don't worry, though, it's taking up a sufficient amount of space at the back of the building, spread across two levels.
The rest of the mammoth venue, including the airy front courtyard, is dressed up as a "modern pub", serving greasy feeds such as cheeseburgers, fried chicken, onion rings, and mozzarella sticks. The perfect fuel before a night cutting shapes on the dance floor, if you ask us.
Ready to relive the rave days? Kings Cross Pavilion officially opens on Friday 5 August with a Grand Opening party, followed by its weekly series Culture Club on Saturday, and a late-night Sunday session called Sundaes on, well, Sunday.
Kings Cross Pavilion has taken over the former World Bar site at 24 Bayswater Road in Potts Point. It opens on Friday 5 August.
---
You May Also Like
Restaurants
Sydney, NSW
If you love flavour and sharing a spontaneous meal amongst fifteen of your favourite…