Mr. Liquor Dirty Italian Disco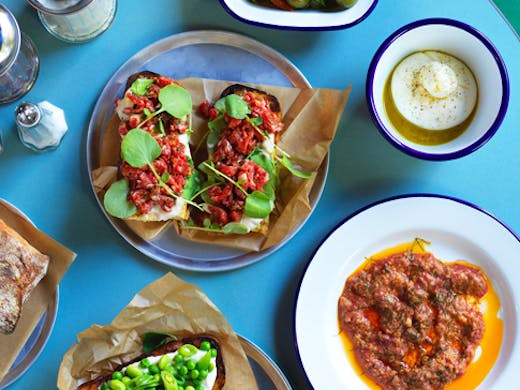 The verdict
The drive-in bottle-o at The Tennyson Hotel has had a pretty damn delicious makeover and yes, we're serious. Mr. Liquor Dirty Italian Disco is effectively a driveway eatery where you'll swing by the walk-in fridge to pick up your bev, before ordering at the counter and parking yourself (geddit?) at a table on the literal driveway.
This winner is by hospitality powerhouse Merivale and the legends from Woollahra's pop-up Good Luck Pinbone (Mike Eggert and Jemma Whiteman), so you can expect one hell of an American-style Italian feast for six (not quite long enough) months. Think New York-style warehouse Italian dishes revolving around pasta, bread, cheese and meat, and you'll come close.
The menu is concise, with classics like bruschetta and pasta wood-roasted meats and really, do you need anything more? We think no.
Mr. Liquor Dirty Italian Disco will open Friday 20 October.
Image credit: Mr. Liquor Dirty Italian Disco
---