Pablo Cheesetart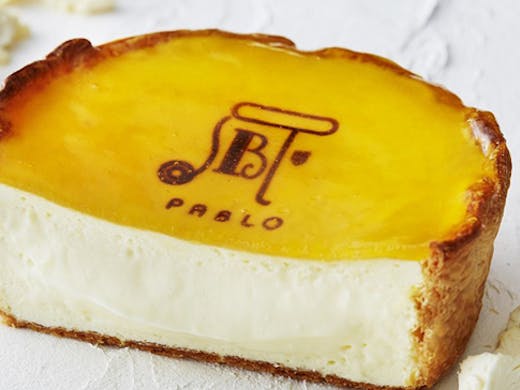 The Verdict
The Japanese cheesetart epidemic is ramping up in Sydney and it's all thanks to new kid on the block, PABLO. Our stomachs are so ready. If you're tired of the old pastry routine and prefer something on the more savoury side of town then you need this in your life. Think perfectly buttery pastry filled with gooey cheesy goodness.
Their Sabrel cheese cookies are perfect for grabbing and going (back to your couch where you'll eat them all). Their cream filling is made with gouda cheese and truffle salt, and is then sandwiched between cookie bases made from bamboo charcoal and black cocoa.
If you're more of a cheesetart purist though, you'll want to grab one of their signature tarts. When bough fresh from the oven, they've got more of a gooey mousse-like texture (you've been warned) but if you grab one from the fridge, you'll be digging into the Japanese version of a baked cheesecake. Both sound pretty damn good to us.
Image credit: Supplied
---