Slow House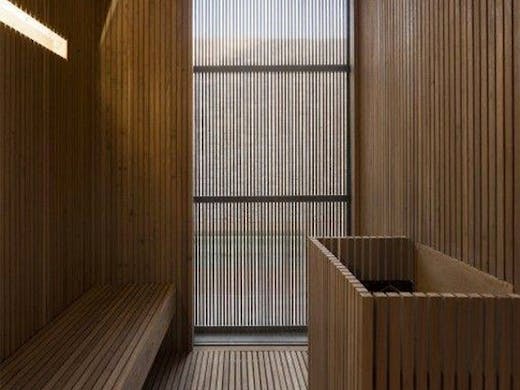 The Verdict
While the mantra of slow living is slowly creeping into our lives, Bondi's new wellness space is a dedicated hub where you can practice a slow kind of living all year around.
Called Slow House, you'll find this lil' slice of heaven tucked into Bondi's Curlewis Street with a specially designed space so you can slow down and recharge in the big city. Here, there's everything from infrared saunas, omnilux LED treatments, and traditional coal saunas to ice baths, scrubs, and slim and shape boosters.
The studio is the brainchild of Tash Higham and Jody Coggan who have both created Slow House to resemble somewhat of a Roman bath house right in the heart of Bondi Beach. While Slow's holistic menu of services is full with all the "feel-good" therapies and treatments, the hero on the menu is the Signature Slow experience.
Spanning 75 glorious minutes, you'll be in for a scrub, sweat, and glow-up kind of treatment. This means you'll start with a coconut scrub down to rejuvenate your skin, before moving onto a deep sauna session to expel toxins. After this, you'll be down for the Oway Slim and Shape Booster which is loaded with active ingredients like pink pepper to replenish your skin. To tie it all off, an Omnilux LED light therapy mask will be placed over your face to increase collagen to the skin.
Around this must-do treatment, you can also ease into a number of infrared sauna sessions in Slow's cedarwood and state-of-the-art saunas, ice baths to help minimise inflammation and improve your lymphatic and digestive systems, and traditional coal sauna sessions. Each treatment also has a sling of add ons like the Omnilux Revive Express LED treatment, sugar/salt scrubs, slim and shape boosters, and even a Slow House towel set.
While you can most definitely purchase one-off treatments, Slow House also offers memberships so you can squeeze in sauna sessions and ice baths around your training schedule as you see fit.
Image credit: Slow House
---