Wilga Station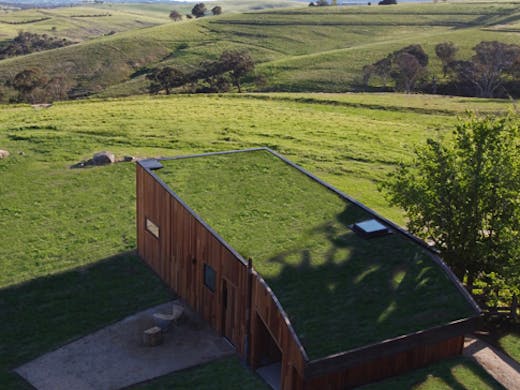 The Verdict
It's the trip no one you know has gone on but the trip everyone needs to tick off nonetheless. Wilga Station is a property that captures the best of country living, nestled in rolling green hills close to historic Bathurst and Orange's glorious wine country.
This 260-acre working sheep farm has been home to one family for three whole generations and we guarantee you won't find another stay quite like it. If paddocks with uninterrupted views and nothing but the sound of native trees rustling and the occasional bird song sounds like the ideal way to spend a getaway, Wilga Station should absolutely be your next "treat yourself" trip.
The Farmers Hut here is perfect for couples and will score you sprawling views across the entire valley as well as all the seclusion in the world. The hut spills out of the ground and has a grass roof, which camouflages the property into its green surroundings. On top of this, you'll be completely off-grid here and have a designer bathroom, sheltered BBQ, and wood fireplace all at your disposal.
If that's not enough, your stay will also include a complimentary antipasto platter, a bottle of wine from local vineyards, and a gourmet breakfast hamper, so you can dig into some of the best local and Wilga Station produce.
And good news, if you're travelling with a bigger group, Wilga Station is about to open a whole new property called The Shearers Hall (for crews of 10). Set to open in 2021, this place was once the hub of Wilga Station during the shearing season and it's only recently been turned into a super luxe, five-bedroom country retreat filled with original sheep chutes and old wool tables.
Wilga Station is a 12-minute drive from downtown Bathurst, and a 40-minute drive to Orange. Bookings are available here.
Image credit: Wilga Station
---