¡Ay caramba! Loosen your belts and round up the crew, because we have the scoop on not one but two epic foodie happenings and they are not to be missed.
Masters of Tex-Mex cuisine, El Camino Cantina, is slinging two-dollar tacos and ten-cent wings every week—yes, you read that correctly.
Tuck Into Taco Tuesdays
Just when we thought we couldn't find any more excuses to chow down on tacos, El Camino Cantina is bringing back their legendary Taco Tuesdays. First things first, pick up your colourful complimentary sombrero and order yourself a drink to unlock the offer. We recommend one of their frozen margaritas—there are 7+ flavours to choose from, our top picks are the marvelous Mango creation, refreshing Watermelon, sweet-tart Passionfruit and Grape Nerd sprinkled with your favourite childhood Wonka-style treats.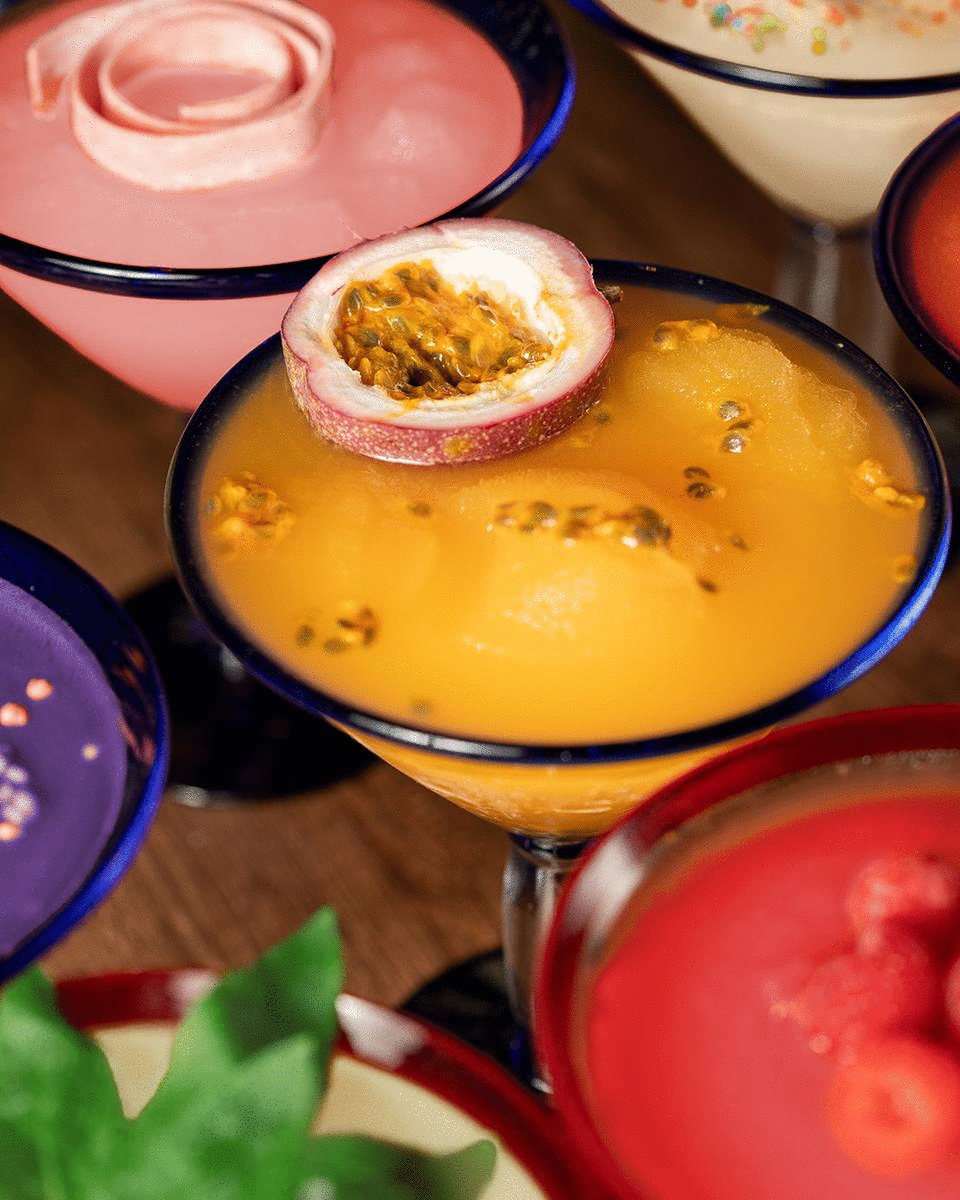 Now that you're bopping to the beat of the music with a 'rita in hand, immersed in the neon hues whilst snacking on the complimentary bottomless chips and salsa, we need to talk two-dollar tacos. There are three loaded options on the lineup. Whether you're looking to feast on the burger turned taco El Mac, heat things up with The Cauli Cartel, or give yourself the royal treatment with the King Caesar, no matter what you're after, there's something for every mood.
Better yet, because being extra is never a bad idea, upgrade to their expanded range of Cadillac Tacos for only four dollars a pop. Drooling yet?
Wing It On Wednesdays
Making it to hump day just got a whole lot more rewarding. Almost too good to be true, every full-priced bevy ordered will unlock ten-cent chicken wings, and no, you're not dreaming.
Roll up your sleeves and chow down on sticky BBQ wings before upping your spice game with the classic buffalo. Or, if you're daring, give the diablo sauce a try. Whether you like sticky, spicy or scorching, be sure to keep a frozen 'rita handy.
Served with a side of blue cheese dip, there's no reason not to get amongst this hot deal, with up to twenty wings available per drink order. Buen provecho!
What are you waiting for? Rally the crew, clear your calendars and make a beeline to your nearest El Camino Cantina, stat.
The Details:
What: $2 Taco Tuesdays and 10c Wing Wednesdays
Where: El Camino Cantina, NSW, Victoria, Queensland
When: Tuesdays and Wednesdays weekly.
Editor's note: This article is sponsored by El Camino Cantina and proudly endorsed by The Urban List. To find out more about who we work with and why read our editorial policy here.
Image Credit: El Camino Cantina