My name is Tylah Saunders, I'm a Gunditjmara man and artist.
As Urban List's September Guest Editor, I'm really excited to share with you some of the incredibly talented Aboriginal artists that I'm obsessed with at the moment. Some on the list are already well established and have been mastering their craft at the forefront of contemporary Indigenous artwork for a number of years; and some are emerging—just on the ground level on what I'm certain will be long and lauded careers.
Regardless, these artists deserve to be household names, and I cannot wait to see where their paths lead.
Read on for all the incredible Aboriginal artists you need to support this year.
Shal (Shaun Allan)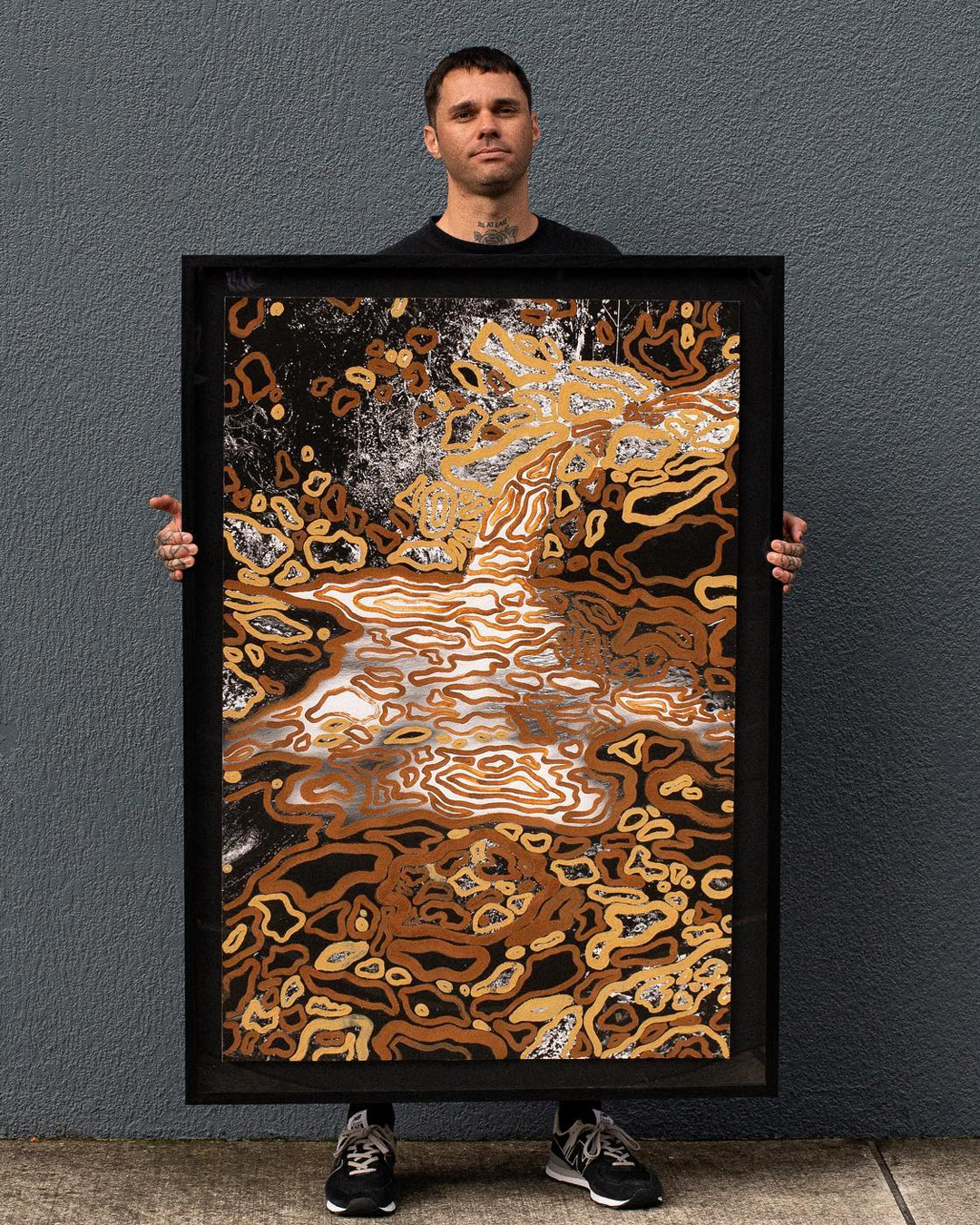 I find the fluidity and liquid-nature that Shaun is able to capture and create in his work to be absolutely stunning. The Yugembah/Bundjalung artist has blown up over the last 12 months, going from strength to strength. His ochre pieces are a particular highlight for me as the texture gives his already incredible work even more depth. Follow him here.
Otis Carey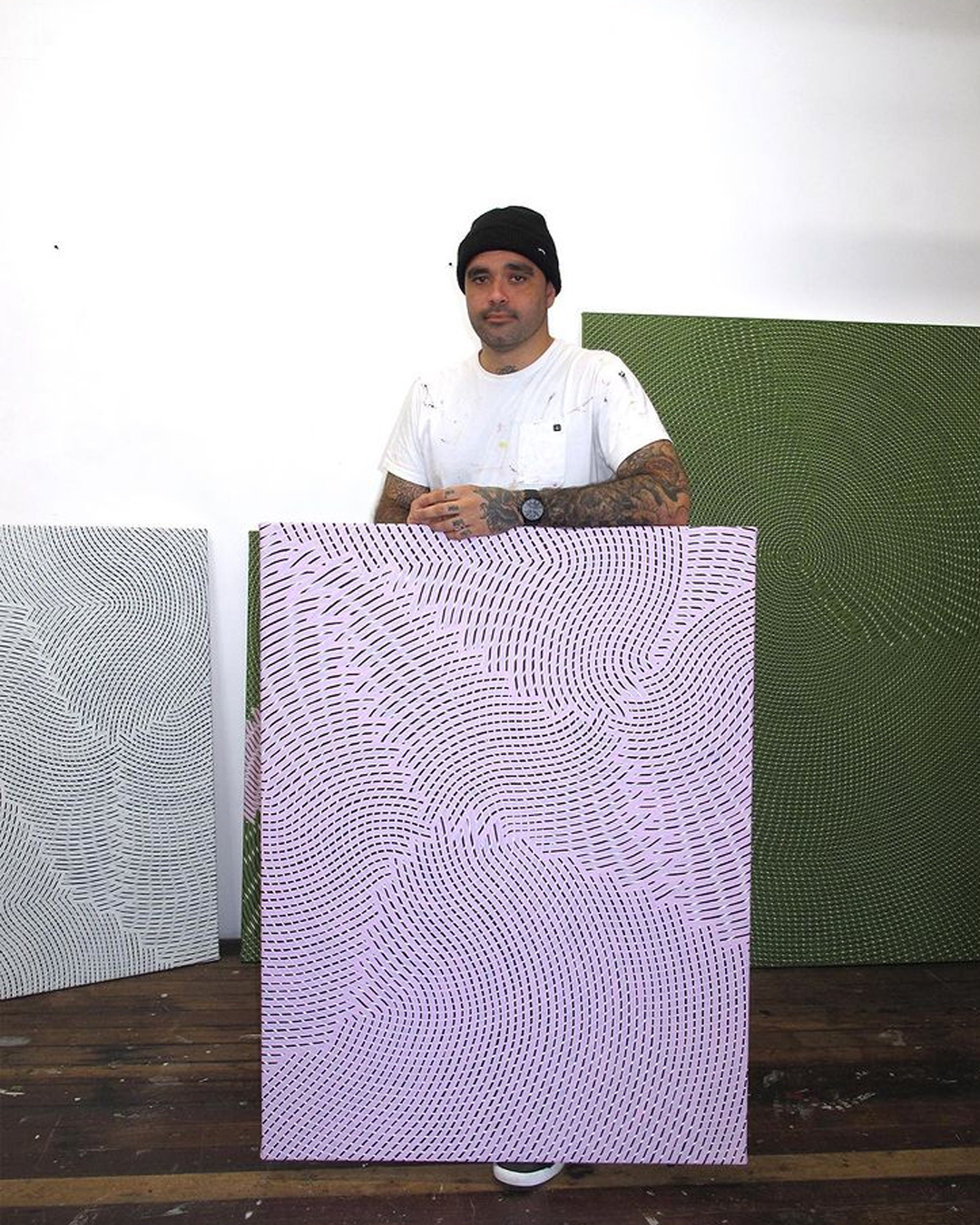 Otis has always been an inspiration for me as an artist. The Gumbaynggirr/Bunjalung man was the first artist that helped me see that you don't need to fit into a box in order to use art as an expression of one's culture. It was a bit of a lightbulb moment and I've been captivated by his work ever since. Follow him here.
Tiarna Herczeg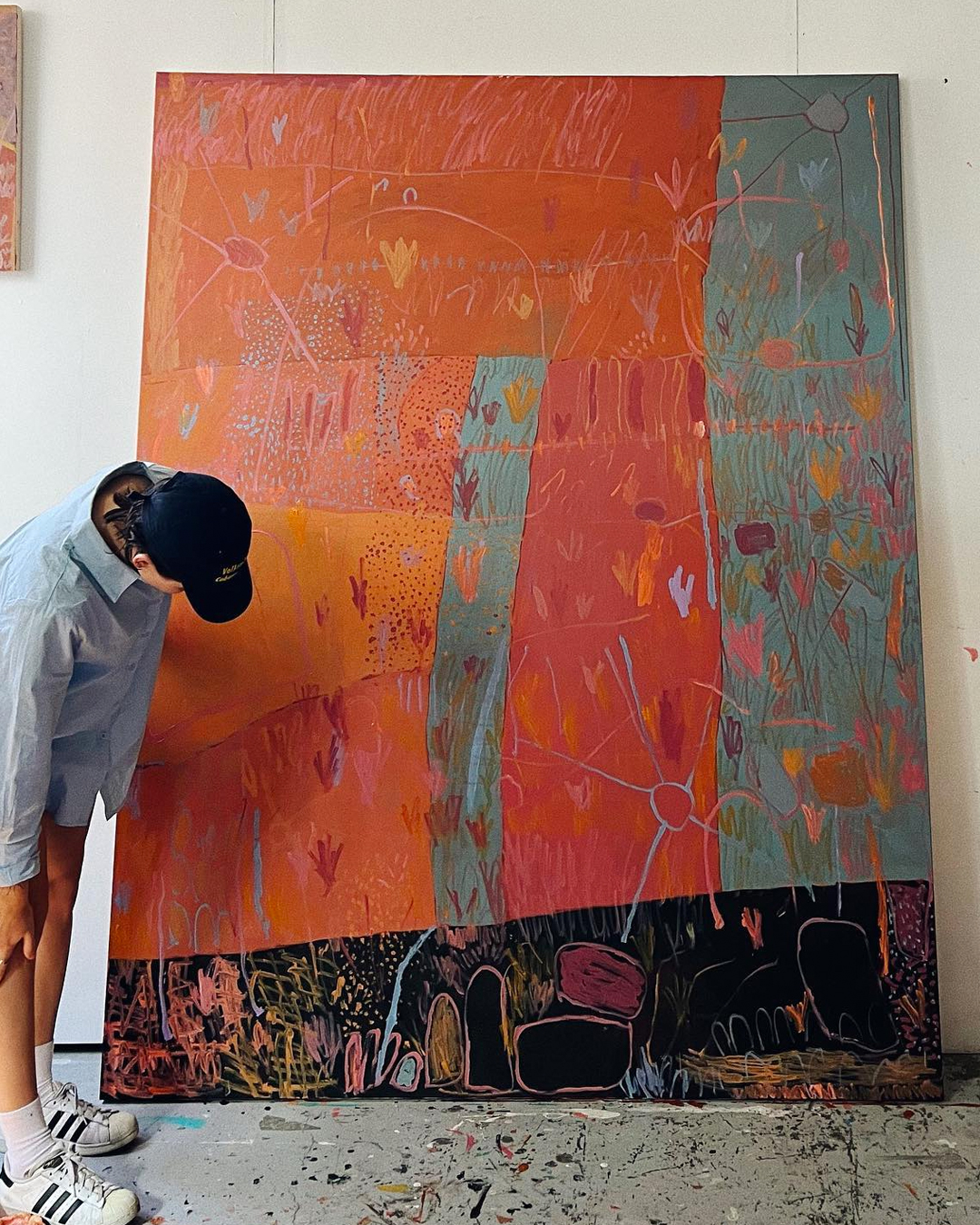 Kuku Yalanji artist, Tiarna Herczeg is for me, the one to watch. Their bold use of colour absolutely blew me away from the first time that I saw it. They've recently wrapped up a solo show at HAKE House of Art and the work produced was stunning. Follow them here.
Kambarni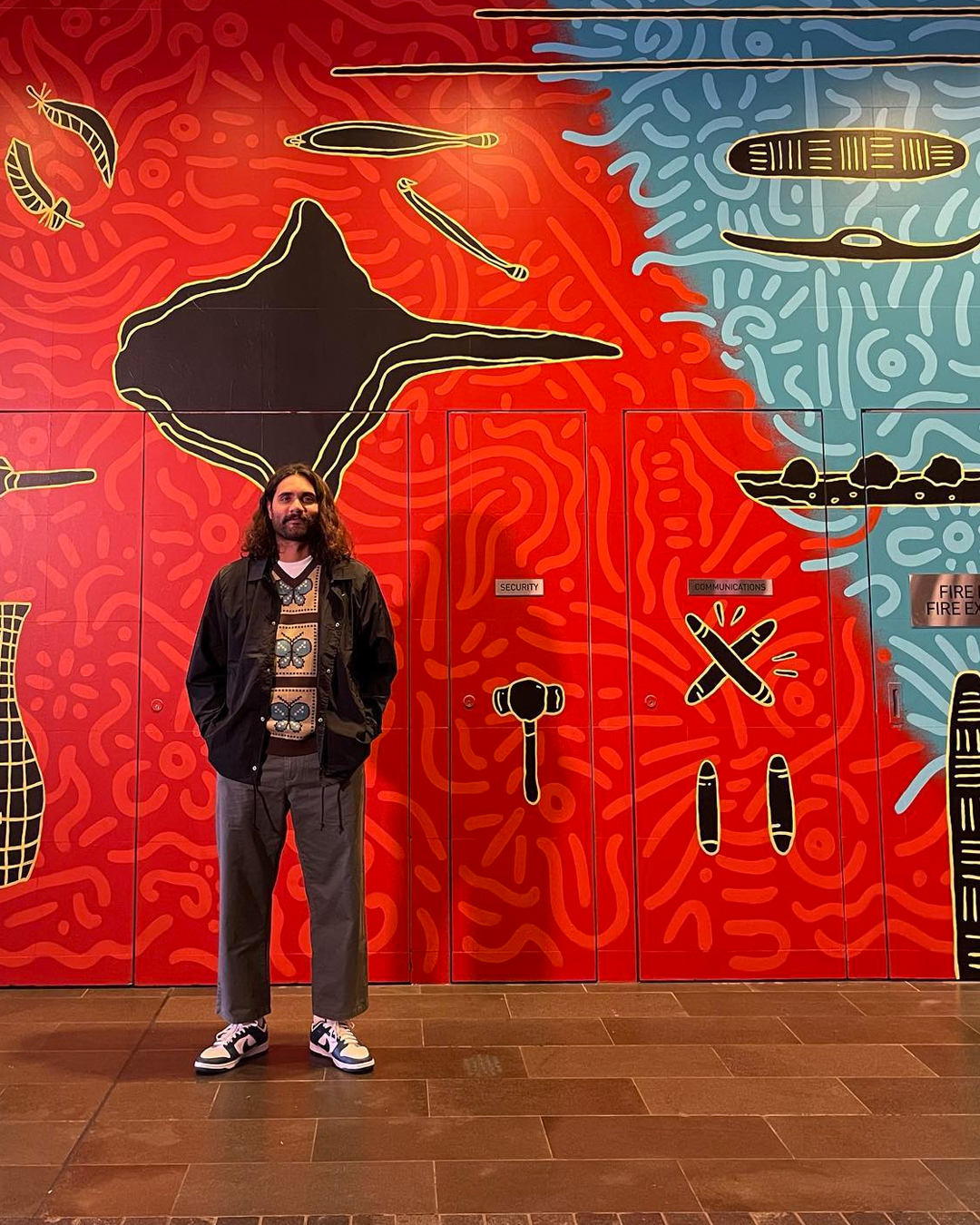 I first came across Kam's mural work earlier this year and was instantly hooked. The Nimunburr/Yawuru man is an incredibly talented, multidisciplinary artist, using his platform as a way to express the richness of aboriginal culture and to overcome the adversities of racial stereotyping. Follow him here.
Adam Leng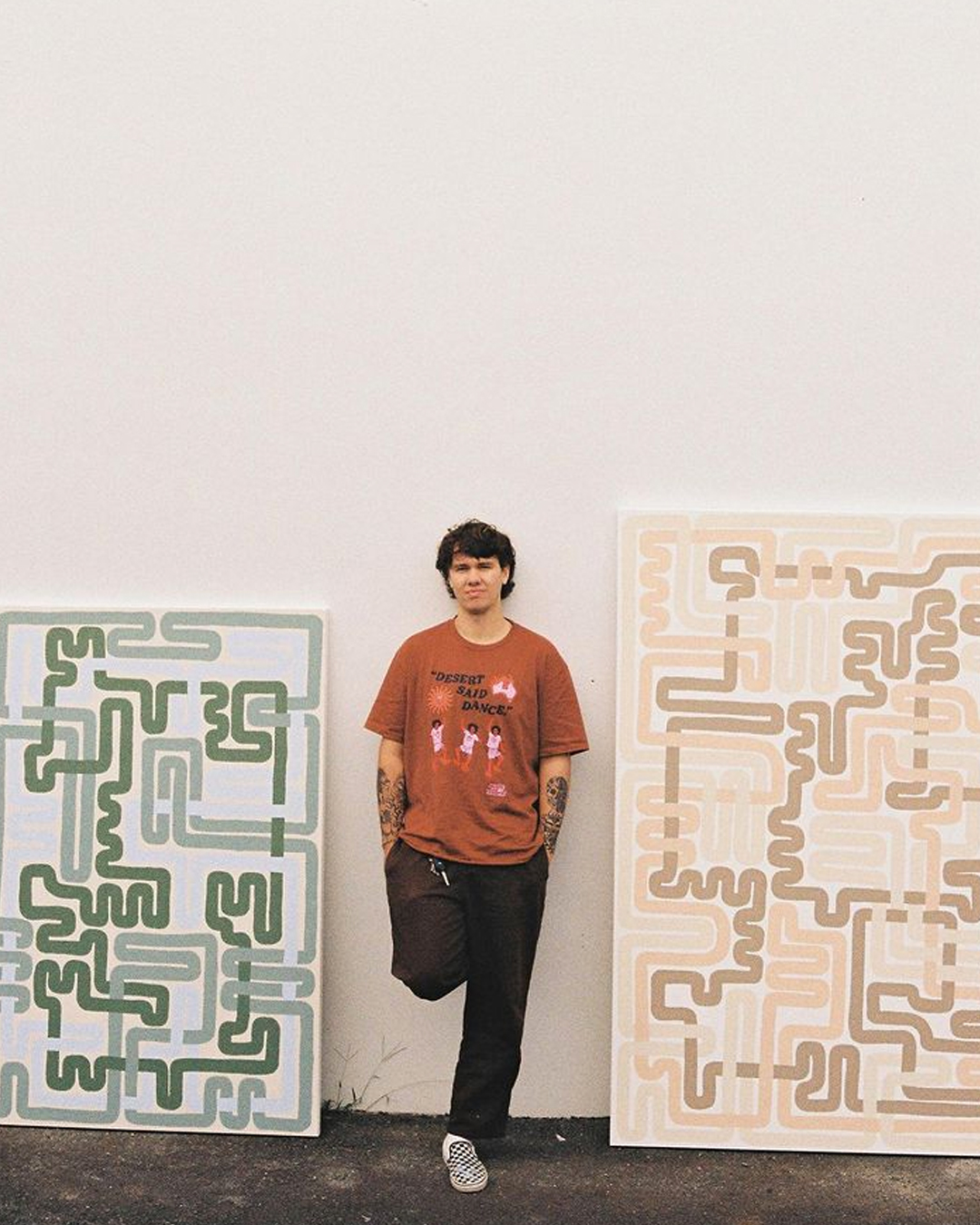 Yugembah artist Adam Leng is another that is poised to take off. His pattern work paired with brilliant use of colour palettes have Adam cemented as an emerging artist with a very bright future. I love the work he's producing, and cannot wait to see what's in store for his future. Follow him here.
Hannah Lange
Hannah is a Wiradjuri artist that is doing breathtaking dot-work and fine-line art, she effortlessly captures nature's flow in her work and transfers it beautifully to her canvas. 'Nadyung Healing Waters' is one of my favourite pieces that I've seen this year. Be sure to check it out on her Instagram page—it's stunning! Follow her here.
Jirri Jirri (Tom Day)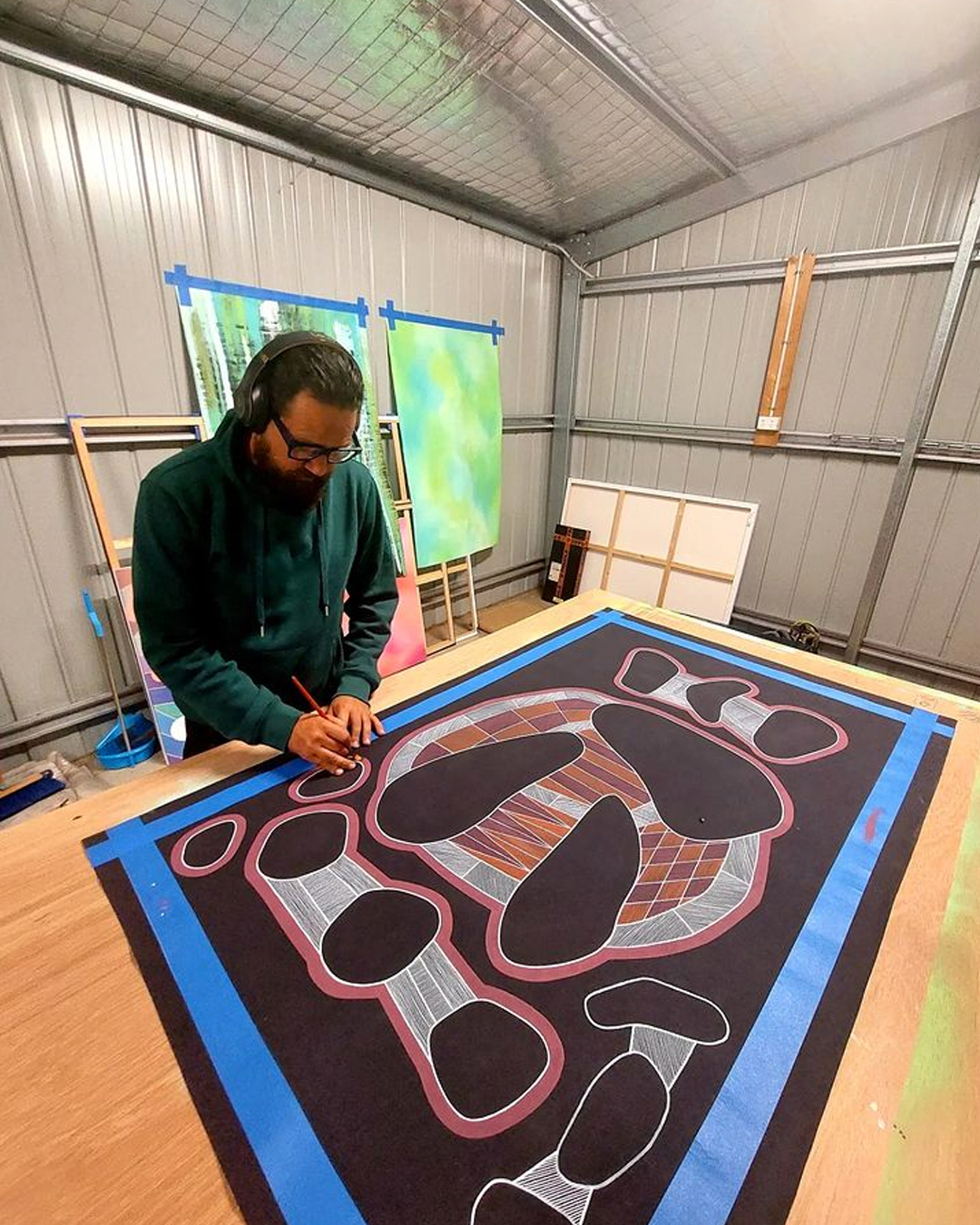 It would remiss of me not to include Jirri Jirri in this list—a fellow Gunditjmara artist (as well as Wemba Wemba and Yorta Yorta), Tom uses fine-lines and bold colour palettes to beautifully capture landscapes, intricate patterns and incredible x-ray style native animals. He has been honing his craft for a number of years, and it makes me so happy to see another brother absolutely killing it. Follow him here.
Ray Mudjandi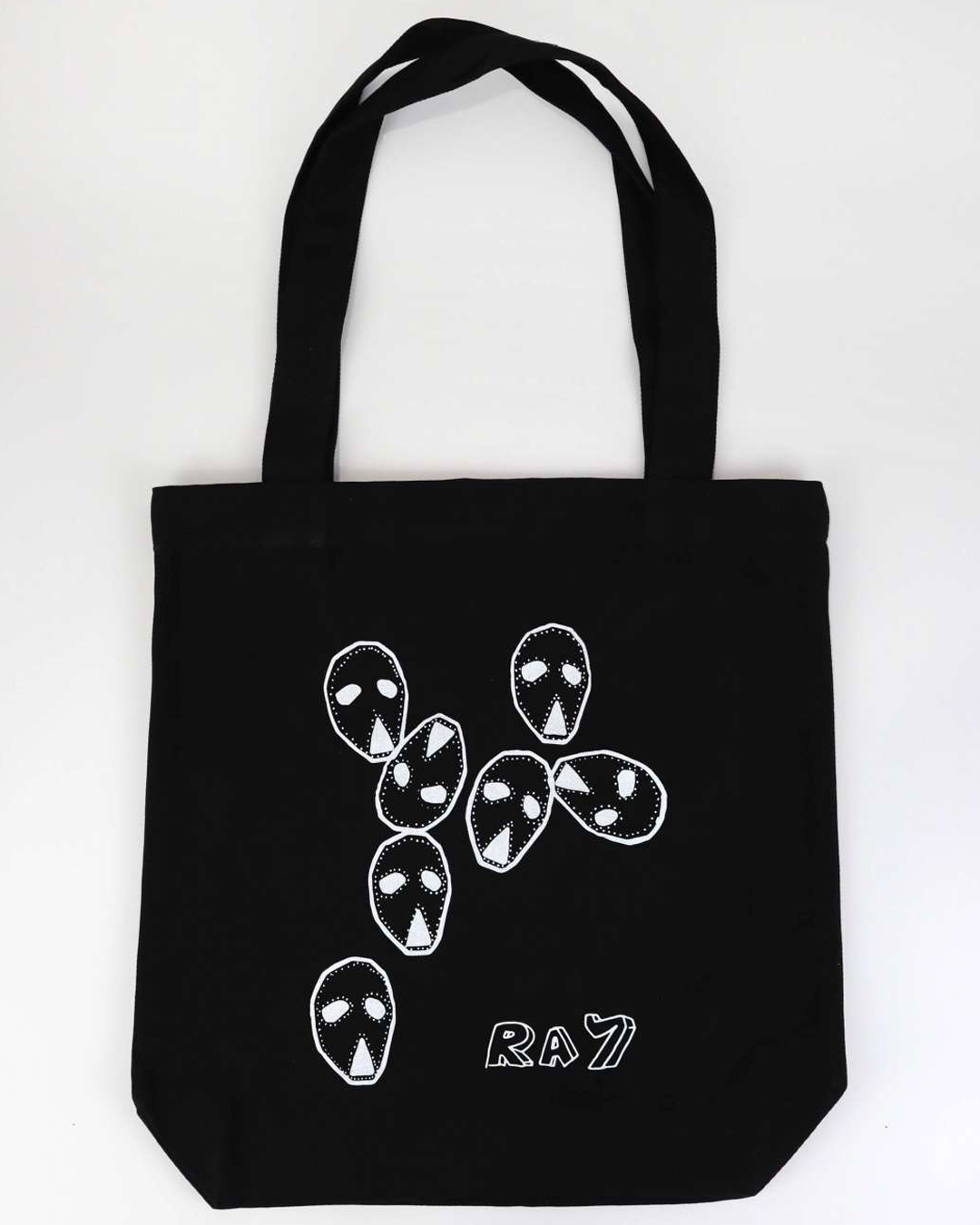 Ray is a Bininj artist from Jabiru. Ray had his first exhibition at just 16 years old, where he introduced his Bininj Ikon Series to the world. Originally a collection of 6 Bininj (Aboriginal) superheroes, it's truly one of the coolest and most unique art series that I've come across. Heavily influenced by famed comic book characters, his Bininj Ikon's roster has grown and further developed with Covid and other such "villains" becoming a part of the zeitgeist. Ray doesn't have instagram but you can check him out through Marrawuddi Art Centre and Outstation Gallery.
Toby Bishop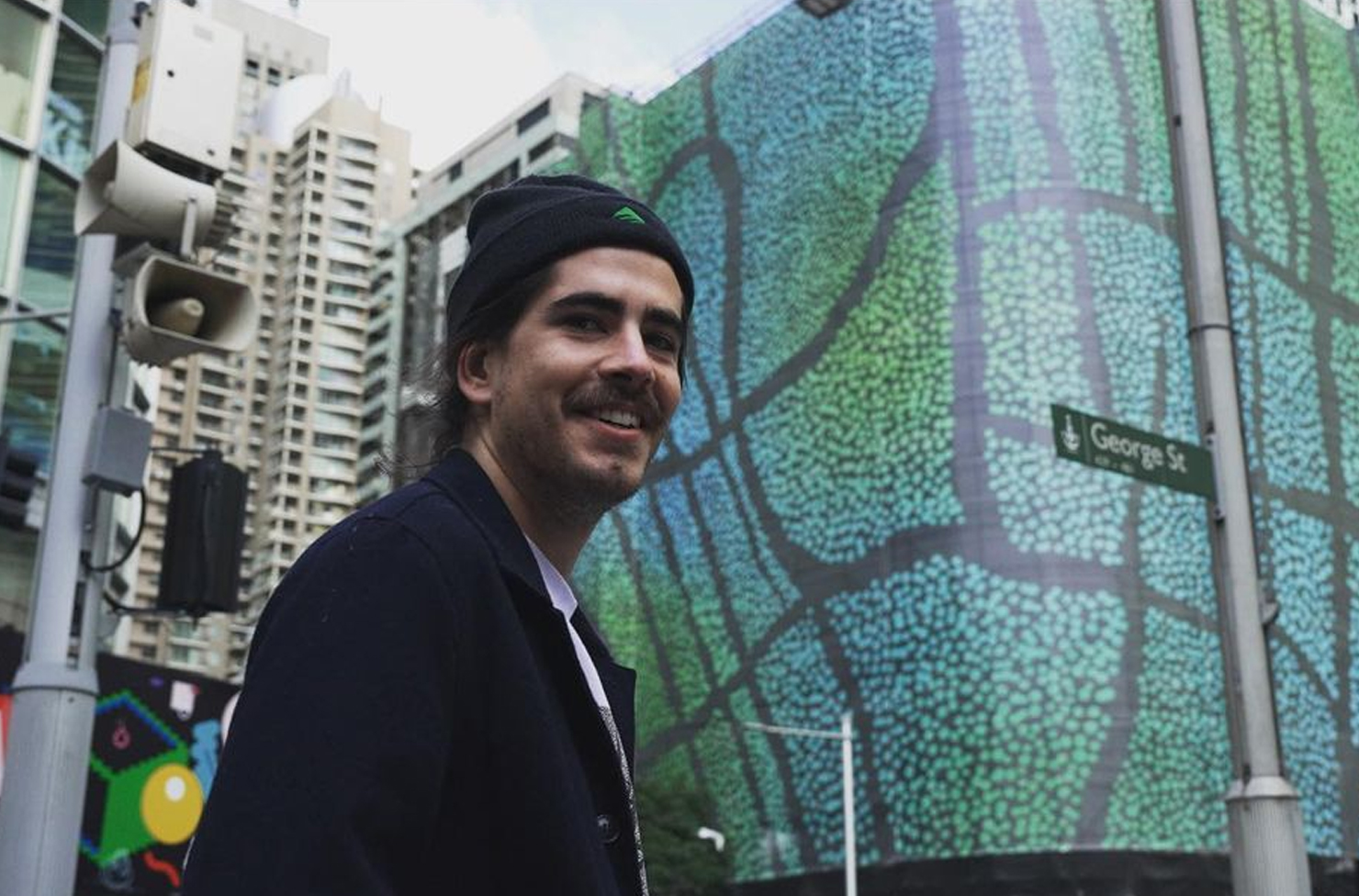 If you've been in and around Sydney's city centre, then you may have caught Toby's unmissable 'Ancient Tracks' piece adorning the Woolworths building. The stunning piece, dotted in blues and greens will act as a wrap while the building is being repainted. Toby, a Kungarakan man is another to keep an eye on in the coming years, as the emerging artist is making big moves. Watch this space. Follow him here.
Melissa Ladkin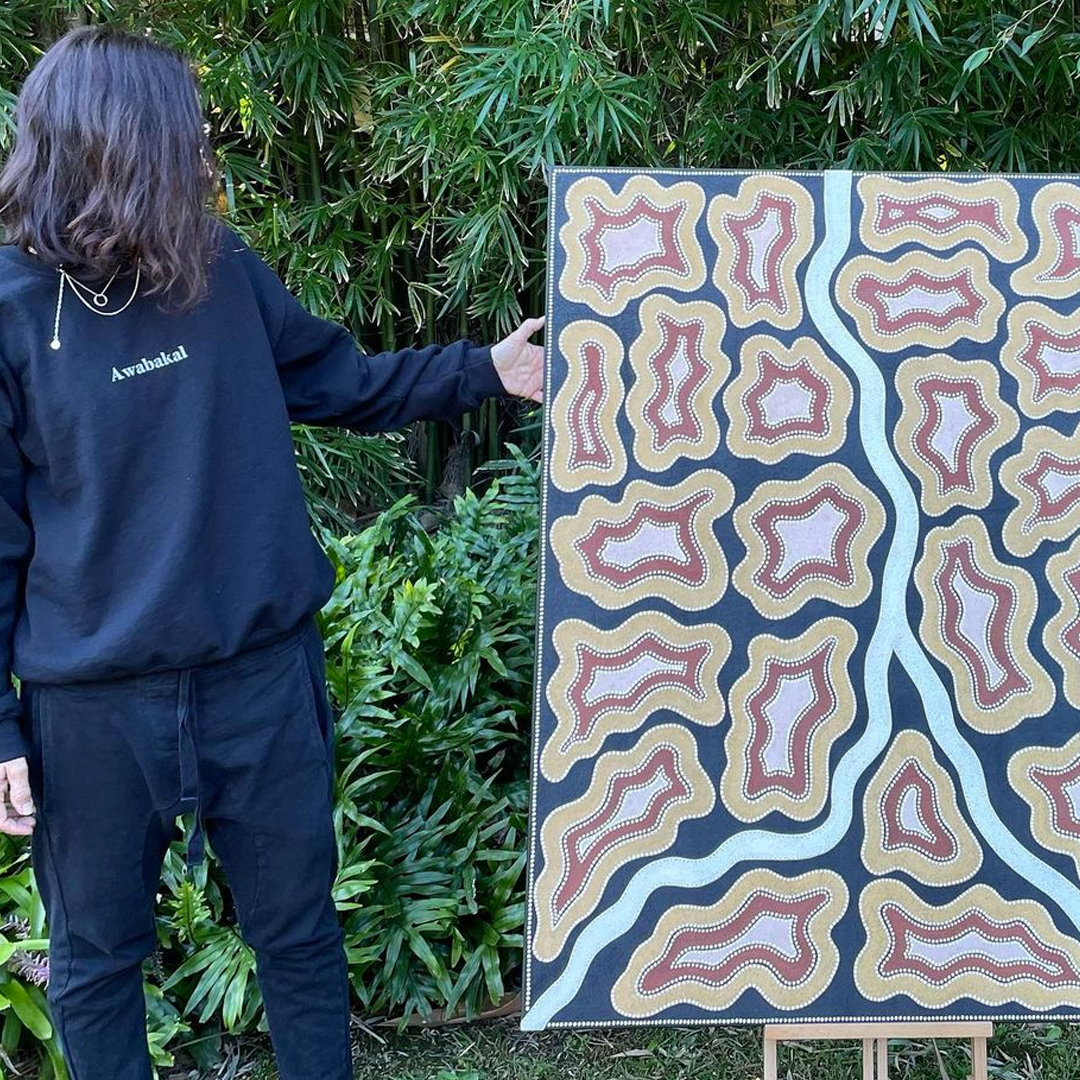 Melissa is an Awabakal Wonnarua Bundjalung artist, primarily painting with natural ochres. Her work is stunning and the textures created with the ochres give her work incredible depth. Not only is her work beautiful but the collection and preparation of ochre is a very personal and spiritual experience, and I have the utmost respect for artists, such as Mel, who continue to practice this way. Follow her here.
Now shop these epic Indigenous-owned brands.
Image credit: Tiarna Hersczeg, Shaun Allen