Deadly tees, statement earrings, digital prints and spicy pantry fillers.
There is no better time than now to support local, First Nations-owned businesses. Filled with empowering messaging and a whole lot of truth-telling, these businesses will have you absolutely covered the next time a mate's birthday (or your own) rolls around.
If you're not sure where to start, no worries. Keep scrolling to uncover a treasure trove of gift ideas that are sustainable, unique and best of all, Indigenous-owned.
Clothing
Gammin Threads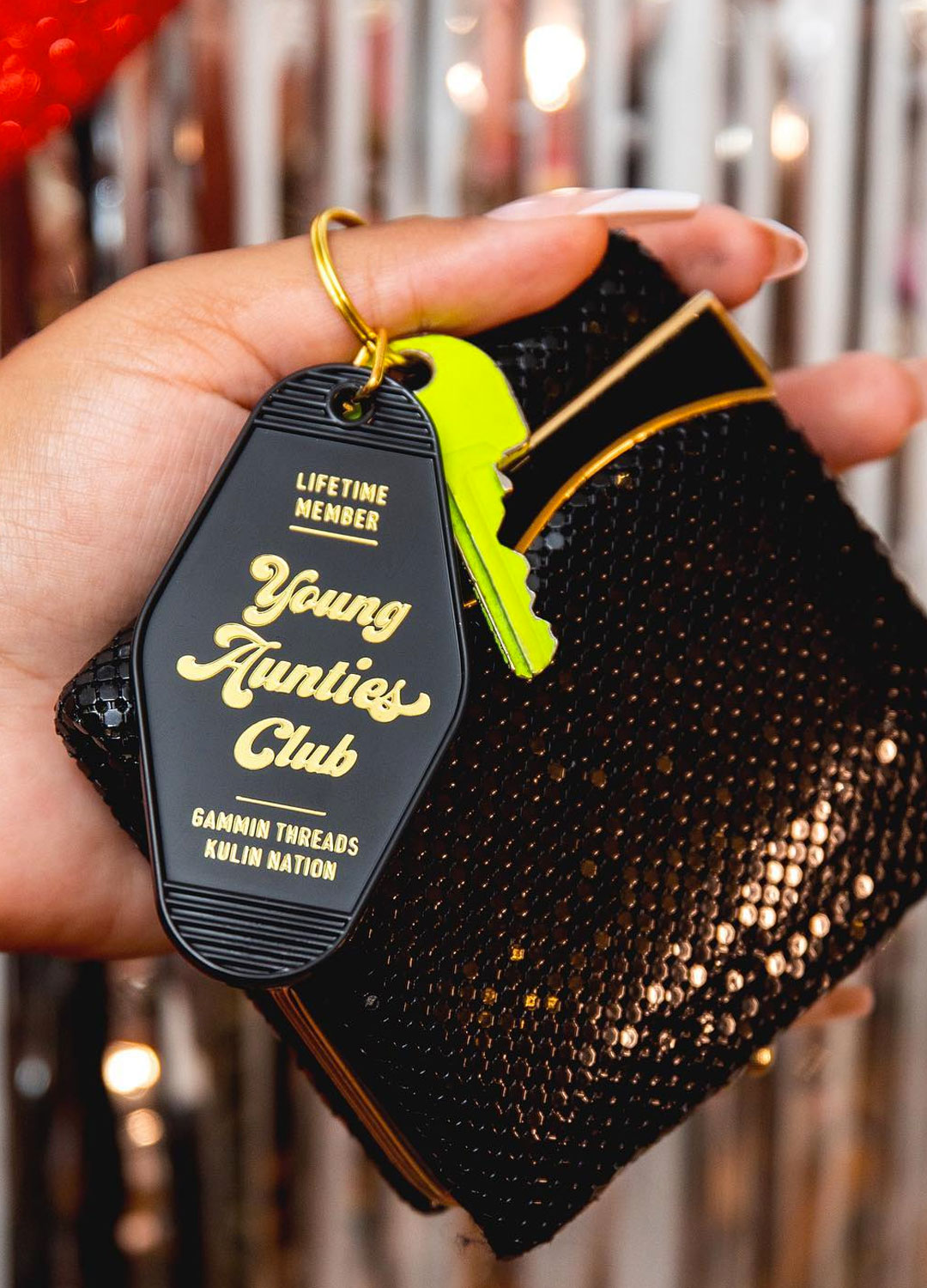 Deadly, bold and enamoured with all the hearty language and blak pride, Gammin Threads is the brainchild of Tahnee Edwards, a descendant of the Yorta Yorta, Taungurung, Boonwurrung and Mutti Mutti nations. As a side hustle from her full time job at an Aboriginal family violence and prevention service, Gammin Threads is all about living colourfully, paying respect and empowering women. There's everything from tees and jumpers to backs, socks, stickers and car accessories like key chains and air fresheners. Be sure to check which pieces are ally-friendly and mob-friendly. Shop it here.
Clothing The Gaps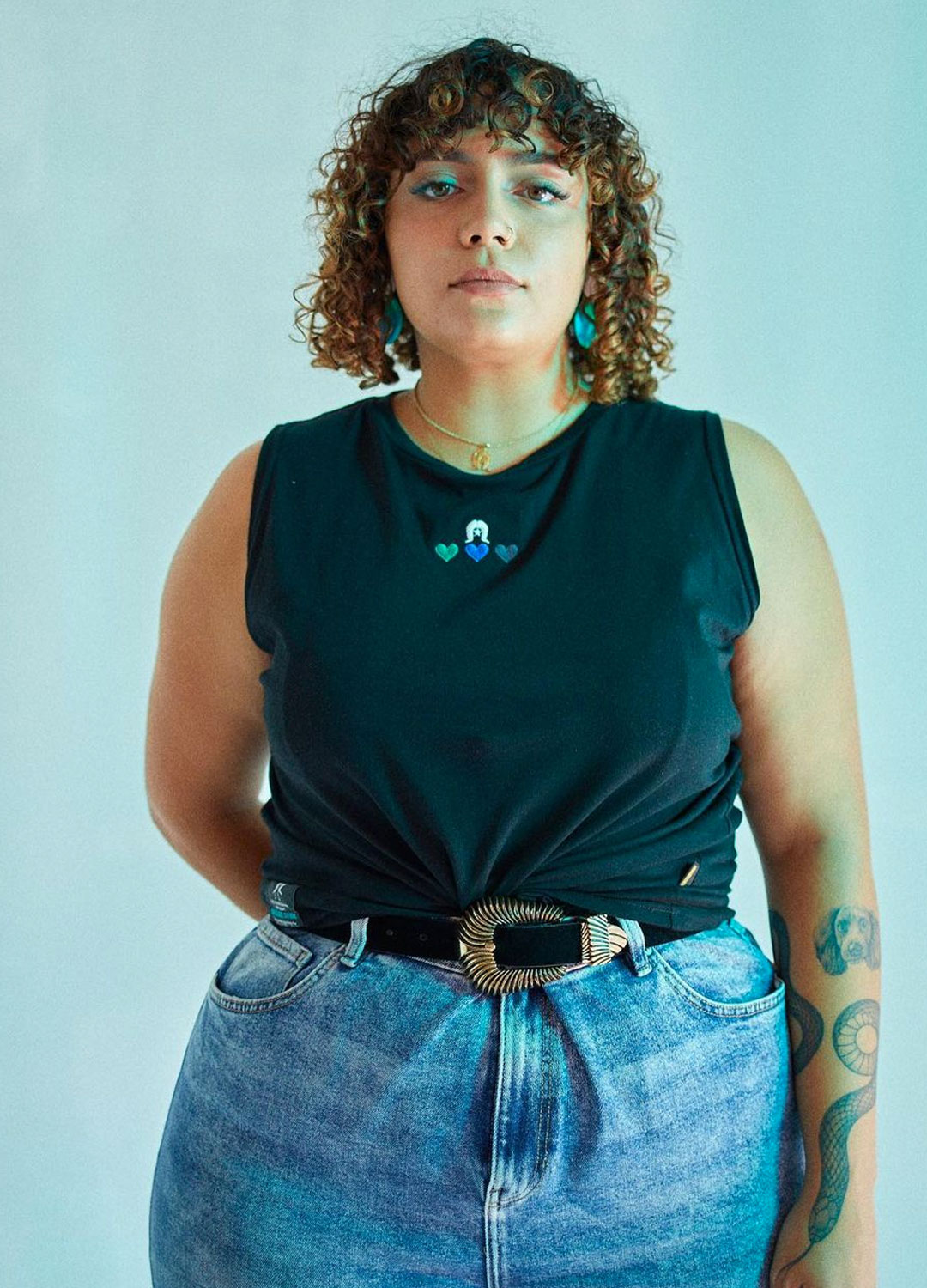 If you're not familiar, Clothing The Gap is an Aboriginal owned and operated social enterprise and fashion label. As well as launching game-changing campaigns like the Free The Flag movement, elevating First Nations voices and slinging sweet merch, the team commits 100 per cent of their profits to support health promotion activities in Aboriginal communities.
As of late, the crew have recently collab'd with Our Islands Our Homes to raise awareness around rising sea levels and the impact it has on the Torres Strait Islands. This means you'll find an 'Island Luv Tank' where all the profits from this tank support the Our Island Our Homes Campaign led by Torres Strait Islanders to protect their island homes from climate change. As part of the campaign, eight claimants from Zenadh Kes (the Torres Strait), also known as the Torres Strait 8, have brought a human rights complaint against the Australian Federal Government for failing to protect the Torres Strait from climate change. Shop it here.
Haus Of Dizzy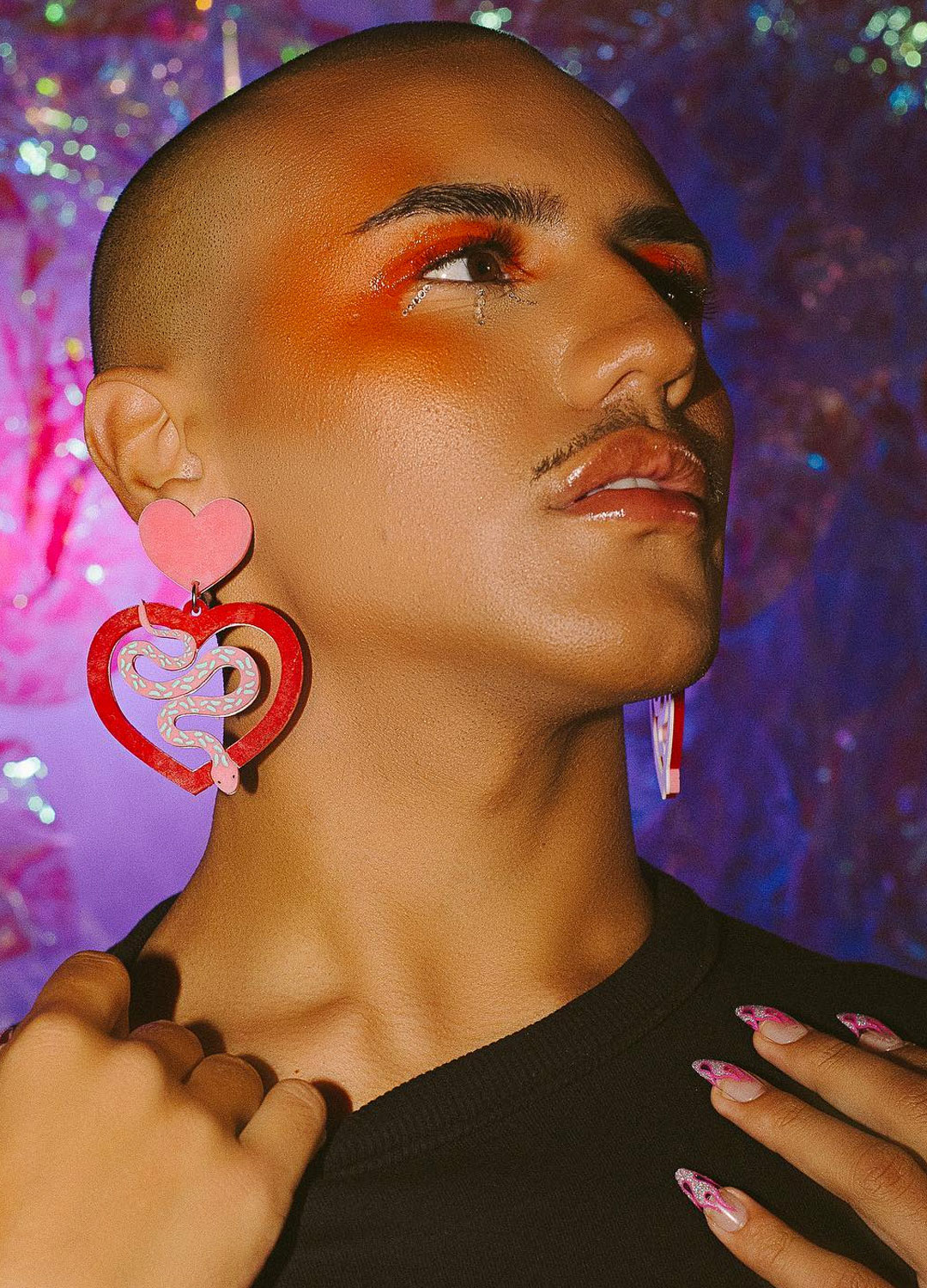 Dubbed the 'Queen Of Bling', proud Wiradjuri woman Kristy Dickenson is the truly talented human behind Haus Of Dizzy. Faring playful statement jewellery, Dickenson designs, makes, laser-cuts and puts together every piece in the company's studio which is located in Fitzroy, Narm/Melbourne. While most of you will know Haus Of Dizzy's rep for sporting big political and social messages you might not know that the label has colla'd with a range of non-profit organisations like SEED MOB (Water Is Life), NAIDOC, Djirra, AYCC (Stop Adani Movement) and Sydney Mardi Gras. There's a whole lot of cool stuff going round here like jewellery stands, charm necklaces, earrings, bracelets, totes, socks and wall art. Shop it here.
Take Pride Movement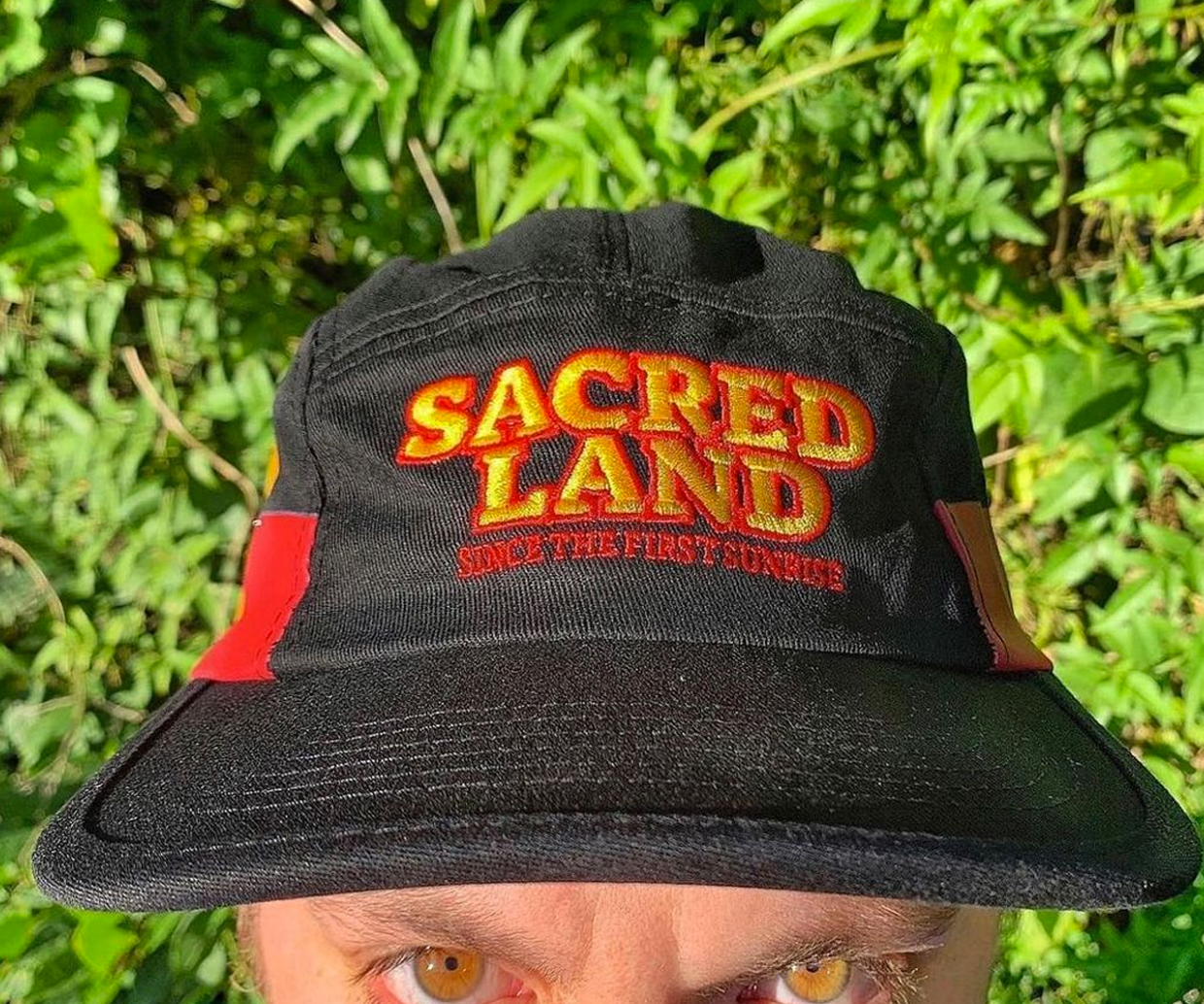 With tie dye tees and Heal Country patch backs, the idea behind Take Pride Movement is to voice First Nation Australians through some epic wardrobe essentials that everyone can wear. This one hails straight out of Sydney from Benjamin Thomson, a Wiradjuri man who grew up in Western Sydney. Shop it here.
House of Darwin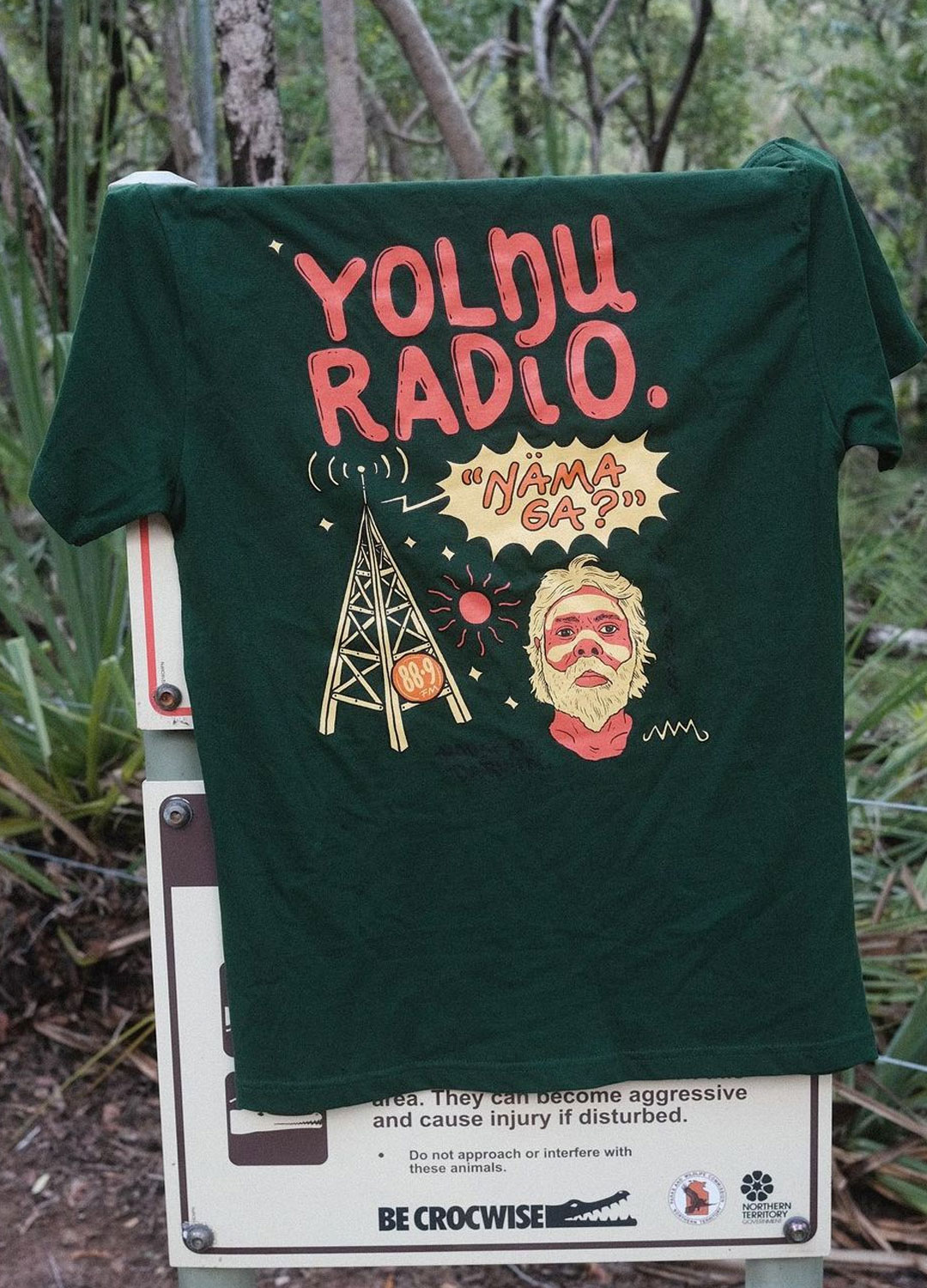 House of Darwin is a for profit clothing company that reinvests its profits into social programs in remote Indigenous communities. Started by Larrakia man, Shaun Edwards, the label has also launched a collab with Yeo Haus, a bona fide 'gentle goods' shop hailing from South Australia, whereby profits will go directly towards Hoop Dreams in the Northern Territory to refurbish a basketball court at Minmarama, an Indigenous community in Darwin. The designs here look like retro baggy tees, bucket hats and tea towels, and take it from us, you'll want to order pretty much everything. Shop it here.
Art
Nungala Creative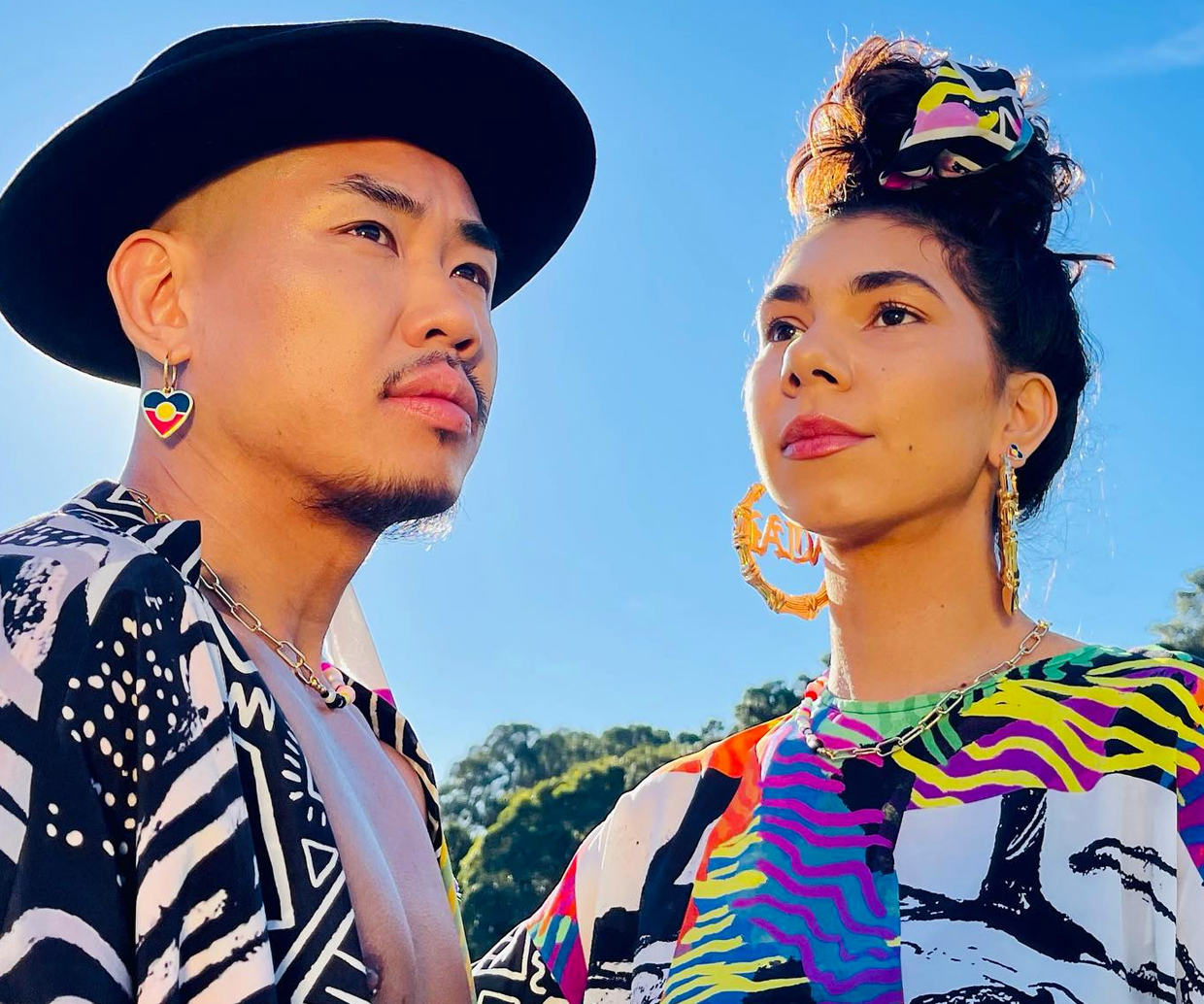 You've no doubt seen Nungala Creative traverse your Instagram feed with incredible prints, graphics and animations. Established by Warumngu/Wombaya woman Jessica Johnson, Nungala Creative is a 100 per cent Aboriginal-owned and operated communications agency and you can shop a range of bits and pieces from Indigenous creatives like t-shirts, jewellery, swimmers, digital art and gift cards. Shop it here.
Charlotte Allingham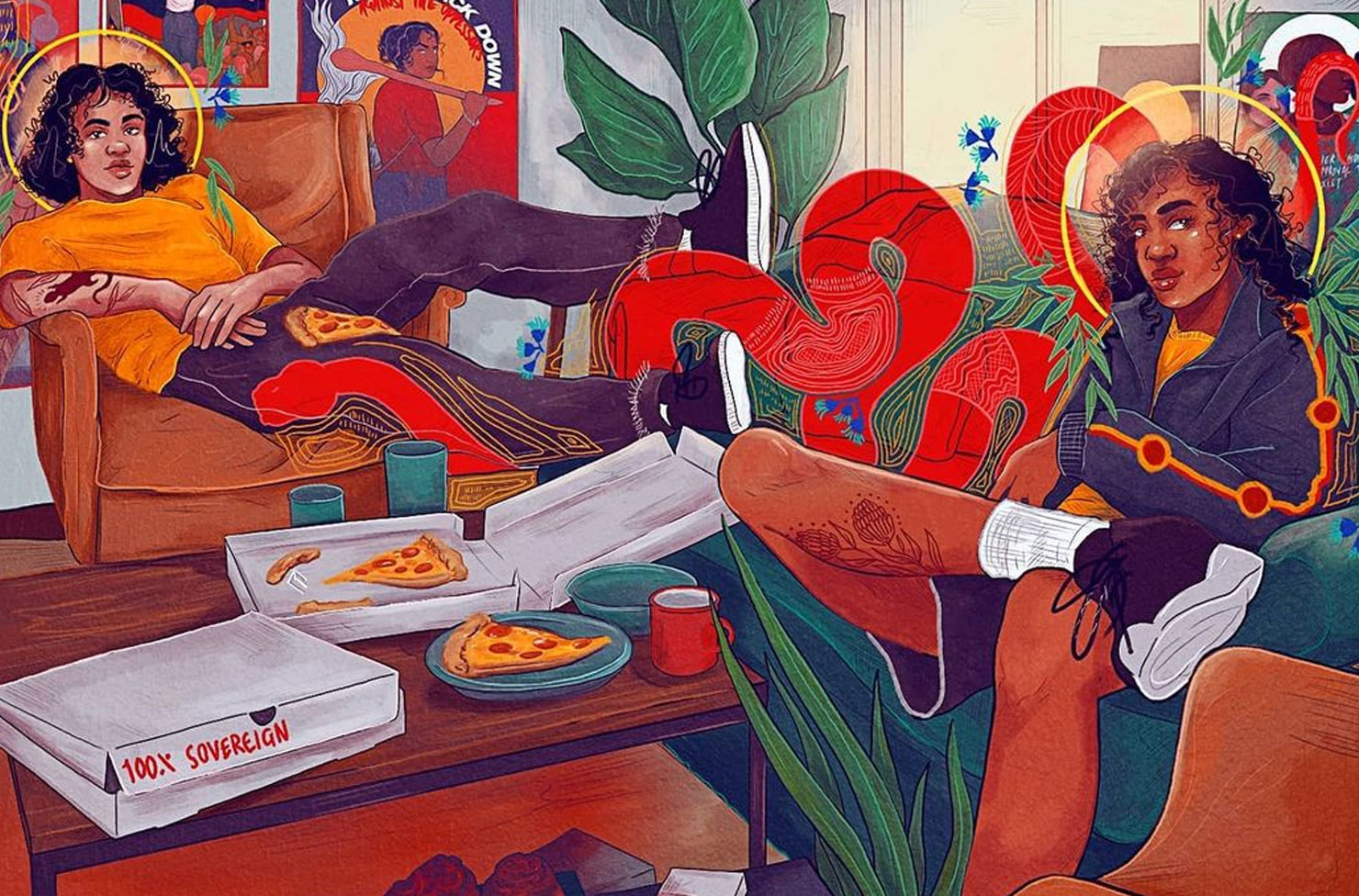 Charlotte Allingham shot to fame when her 'Always Was, Always Will Be Aboriginal Land' went viral on January 26 back in 2018. The artist, a Wiradjuri and Ngiyampaa woman, is an absolute design force, a quick scroll through her Instagram will show you why. The good thing is, you can actually shop a heap of her work online on her website, her art coming alive through art prints, mugs and calendars. Shop it here.
Tylah Saunders Art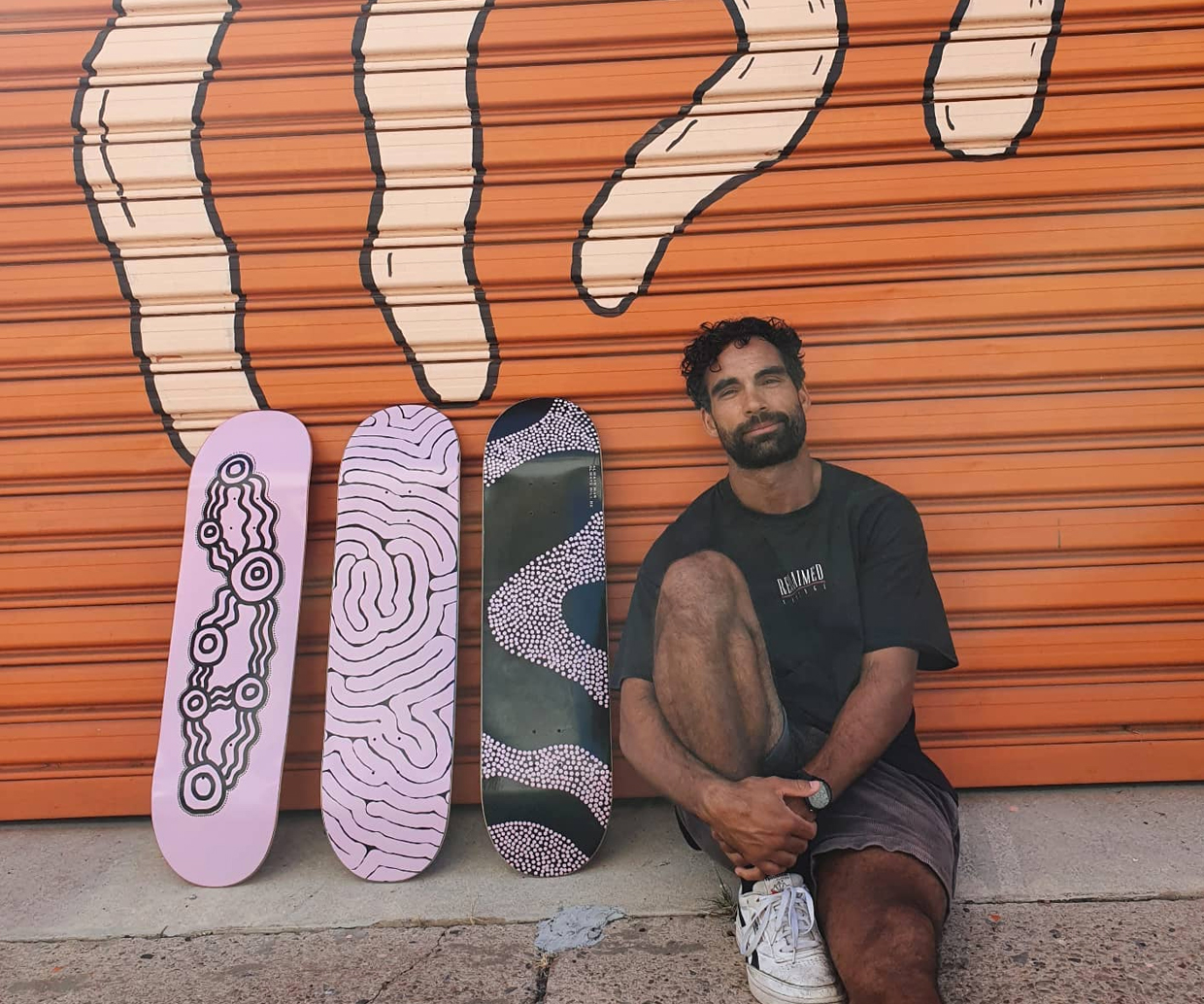 We're huge fans of every incredible piece from Tylah Saunders, a Gunditjmara man hailing from Victoria. Keep your eyes peeled for breathtaking acrylic pieces on his Instagram account or wait until Tylah is open for commissions. Shop it here.
Travel
Welcome To Country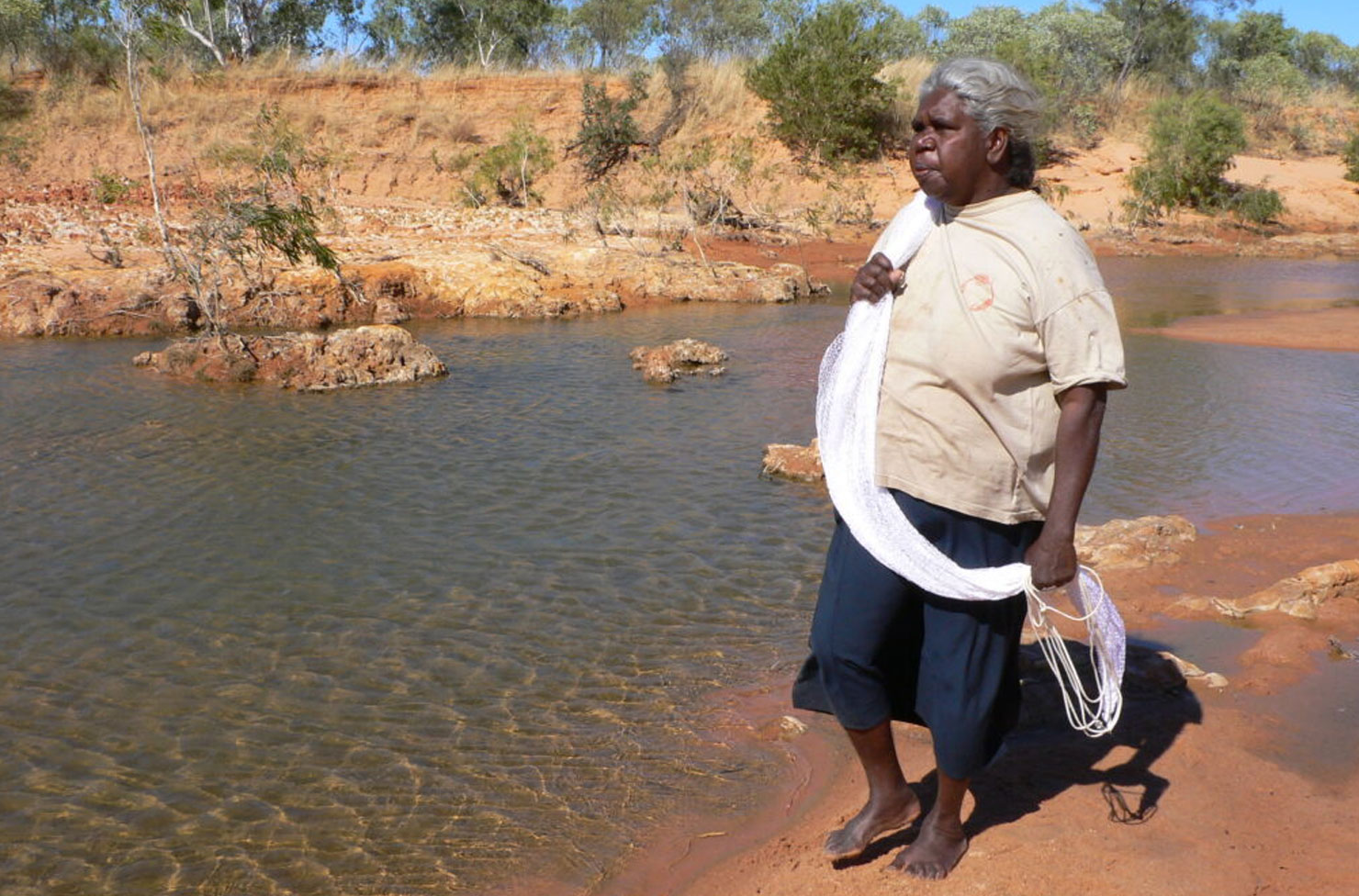 If you haven't yet explored our beautiful backyard with a First Nations tour guide or travel company, you're seriously missing out. Sometimes the hardest part is finding out which tour operators are truly owned and operated by Australia's First Nations people, but not anymore. Launching this Wednesday, 2 December is Welcome to Country, Australia's first not-for-profit online marketplace for Indigenous tourism experiences and products. Aiming to empower Aboriginal and Torres Strait Islander Tourism operators and communities, Welcome to Country will link up holidaymakers with incredible and authentic Indigenous experiences. Shop it here.
Media
Magabala Books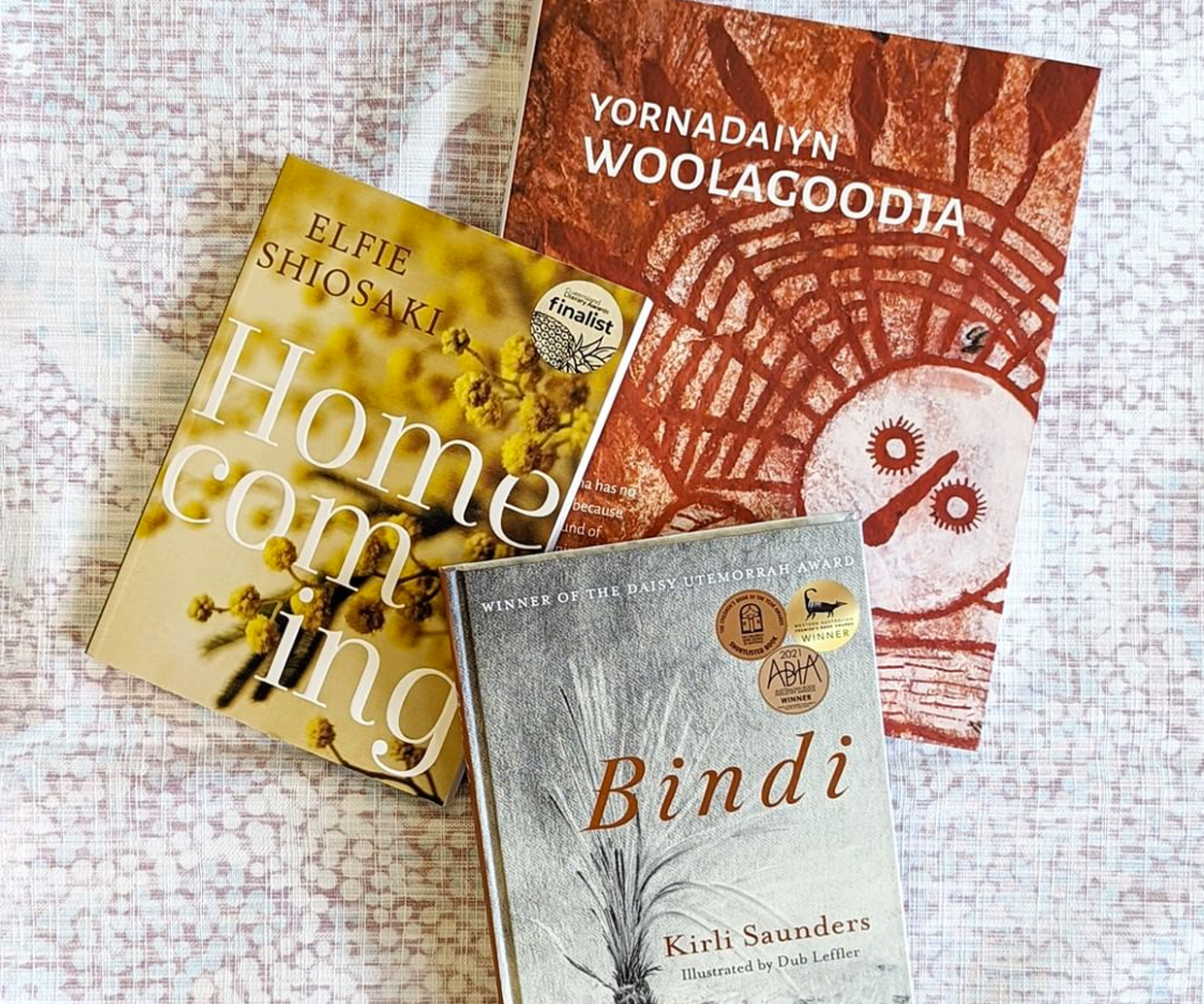 Magabala Books is Australia's leading Indigenous publishing house all about celebrating Aboriginal and Torres Strait Islander voices. Based in Broome, Western Australia, this independent, not-for-profit publishes up to 15 new titles annually across a range of genres—memoir, fiction, non-fiction, graphic novels, social history and poetry. Shop it here.
Food And Drink
Sobah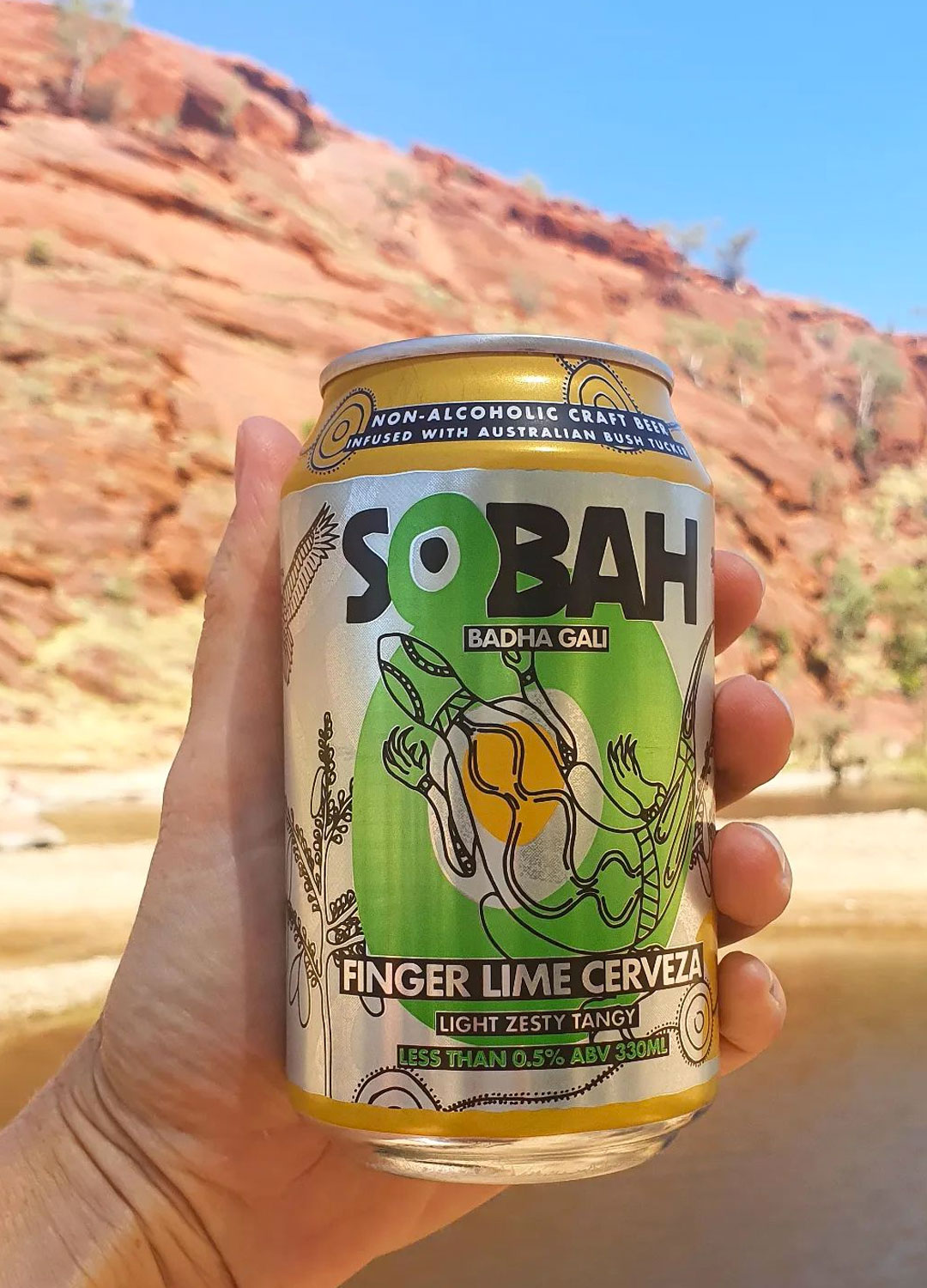 Proudly Aboriginal owned and led, Sobah is Australia's first non-alcoholic craft beer company run by husband and wife team Clinton and Lozen Schultz. Clinton himself is a Gamilaroi man (yep, Kid Laroi country) and psychologist, so the concept behind Sobah is deeply-rooted in the philosophies of Gamilaraay Lore 'dhiriya Gamil'. These include acting from a position of respecting people, place and the environment; understanding and working towards fulfilling responsibilities that people are connected to; and, engaging in positive reciprocity.
In other words, Sobah is all about giving back, social equity, sustainability, raising positive awareness of Aboriginal and Torres Strait Islander culture, smashing stereotypes and uniting people. The booze-free cans are also preservative free which means each sip will taste lite and crisp. At the moment, there are seven flavours on the shelf including a lemon aspen pilsner, a finger lime cerveza, a pepperberry IPA and two gluten free ales, a Davidson plum and a wattleseed gold. Shop it here.
Mabu Mabu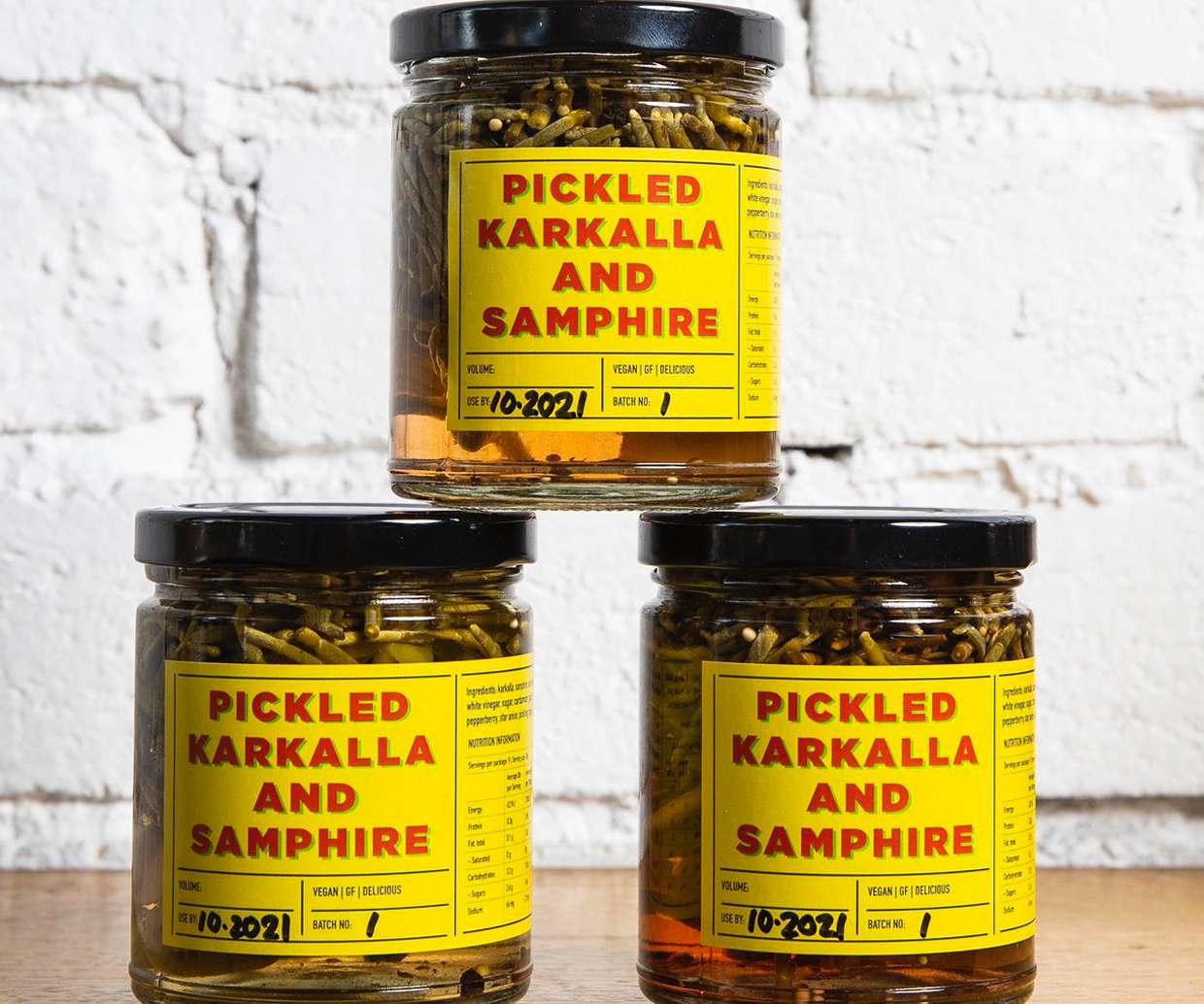 Those who frequent the South Melbourne Market and Yarraville will know all about Mabu Mabu. The Indigenous-owned and operated haven is a Torres Strait saying which means "help yourself" and has been slinging the likes of pineapple hot sauce, green tomato hot sauce, watteseed hot chocolate, blak mint tea and all kinds of spices for a couple of years now. You can buy into all sorts of gift sets here with 'grill master' kits, damper making kits, sauce hampers and other pantry fillers. Shop it here.
Read on for the best sustainable presents you should be gifting this year.
Image credit: Gammin Threads